Paolo is a cat that helps children overcome a fear of doctors. He was born with a concave ribcage, and needed lifesaving surgery. Now, he's almost two years old, loving life and inspiring many with his story.
Paolo was born in the wild with his siblings. They were rescued and brought into a foster home. When this small kitten played, he ran out of breath very quickly. This was due to a concave ribcage, pushing his heart and lungs to the side. Paolo had a surgery to correct this and wore a body cast while his body healed. Along the way, Paolo learned how to trust people in his journey of healing.
Paolo was very lucky to have a wonderful foster home while his ribcage healed.  Marnie Annin, a MEOW Cat Rescue volunteer cared for Paolo for five months. A wonderful, loving family decided to give Paolo a forever home.  Paul and Dawn Lawson first heard about the orange tabby on KOMO news and were immediately interested.  They met Paolo and it was love at first sight.  The Lawson's now enjoy daily cuddling and ear kisses from Paolo, along with three other MEOW cat alumni.
Paolo has inspired Carolyn Banguero to write a children's book on his journey - Paolo's adventure.
Little Paolo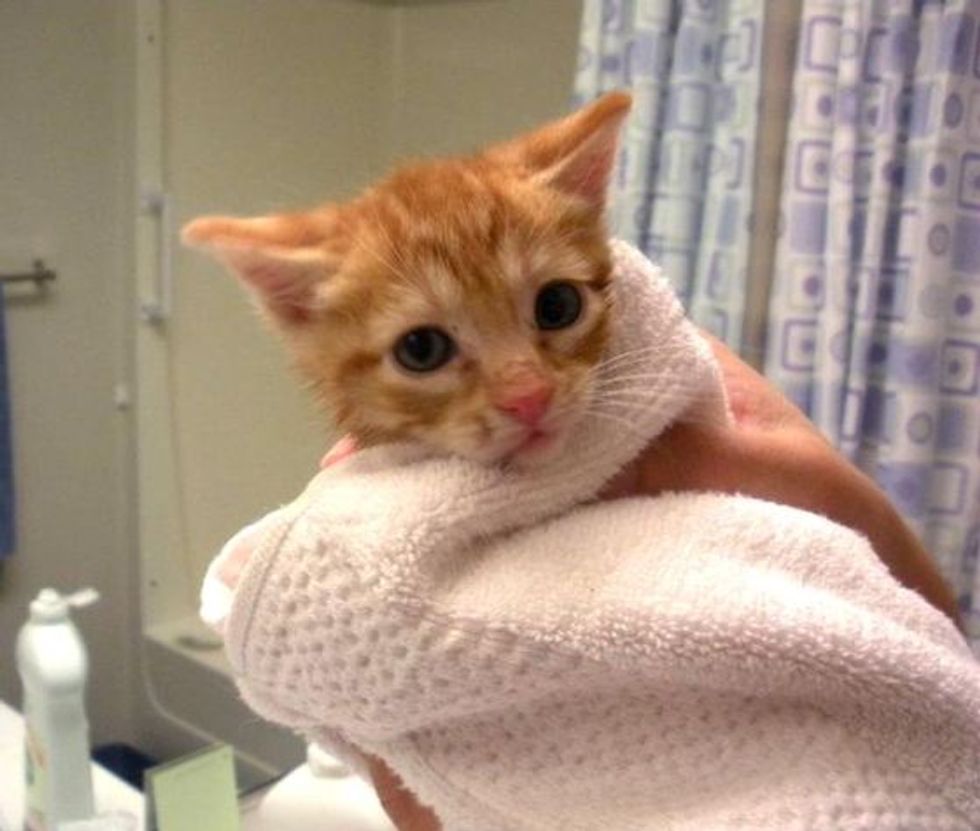 After the surgery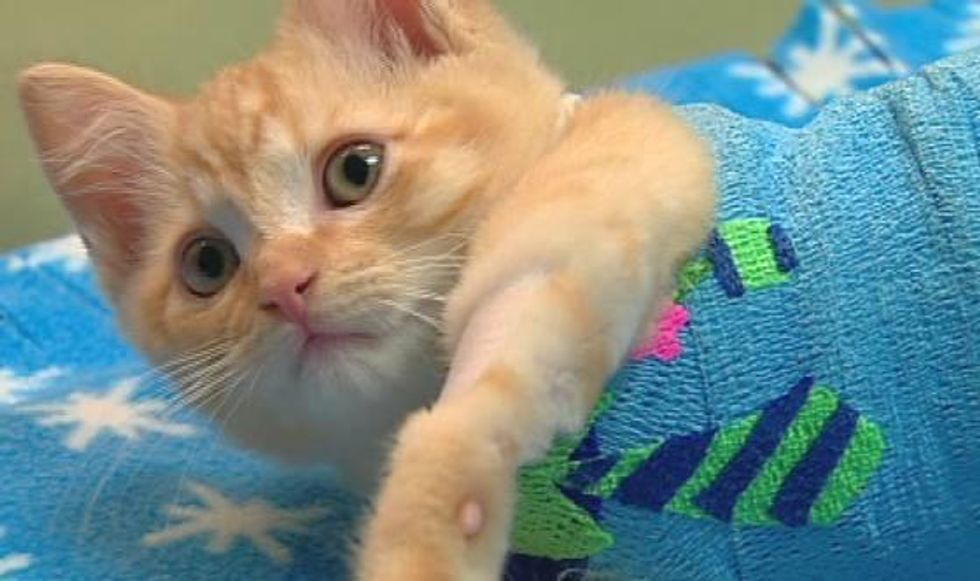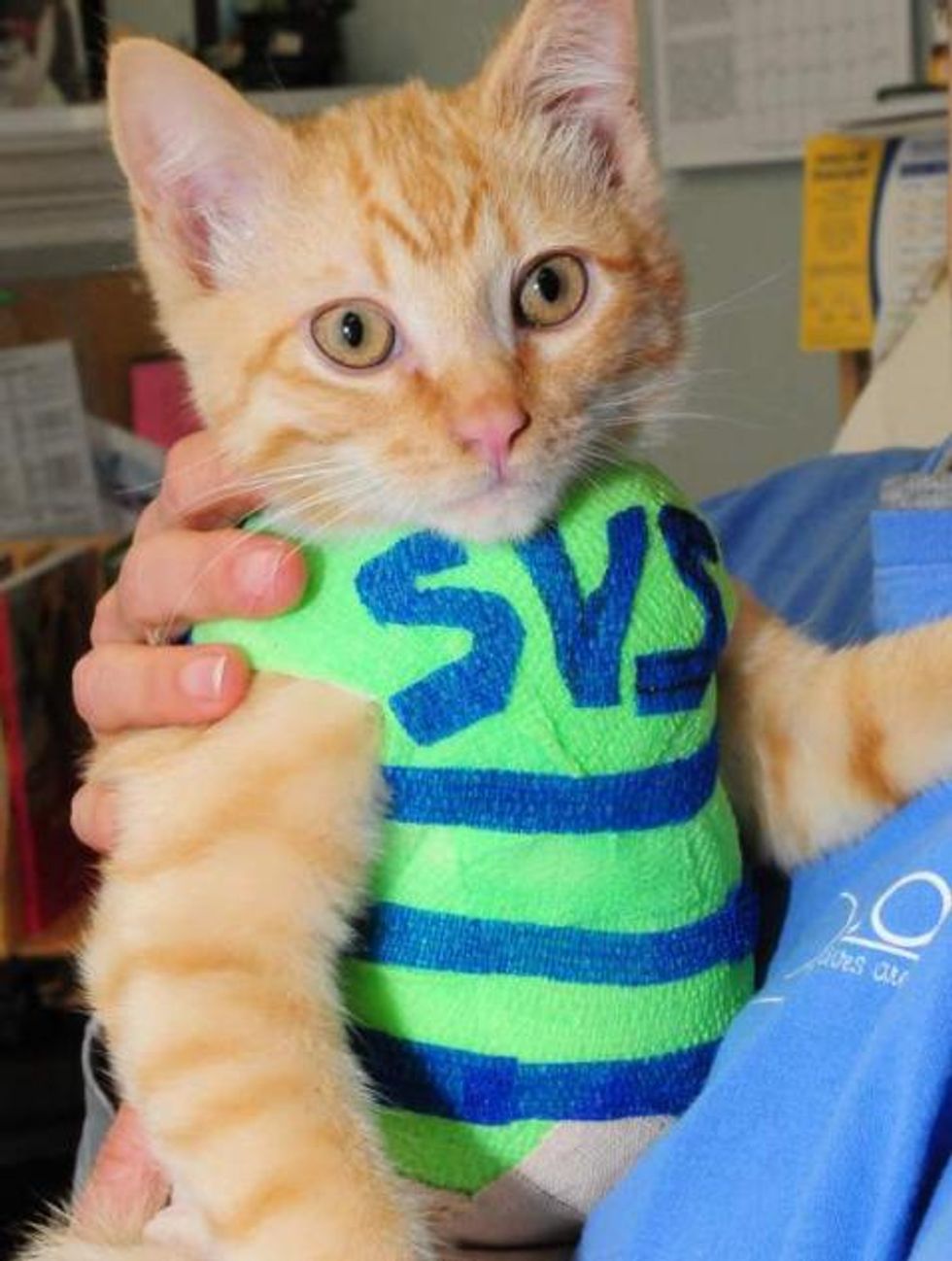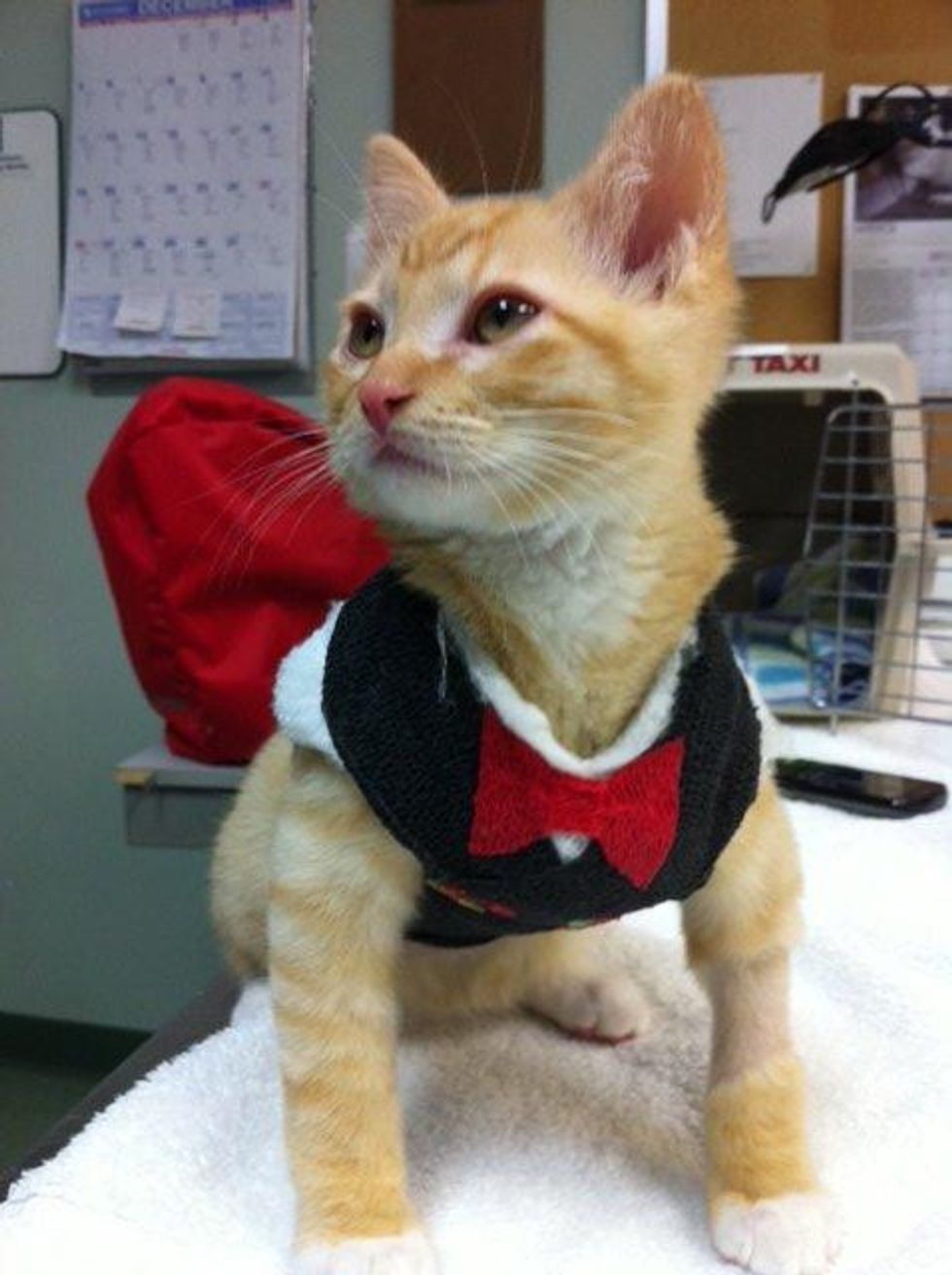 Paolo today!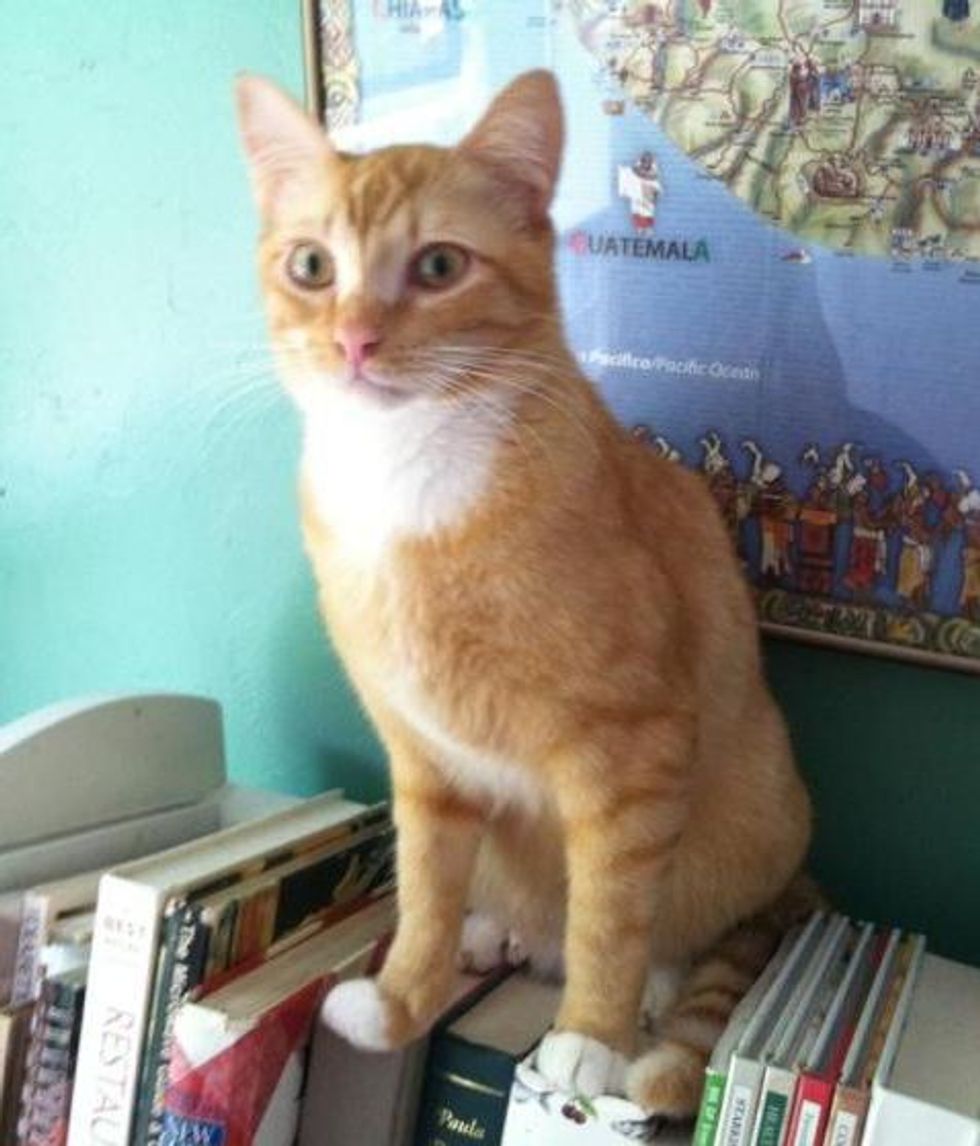 A percentage of the net proceeds from Paolo's Adventures will be graciously donated to MEOW.
Photos courtesy of Carolyn Banguero (Facebook).