A Persian cat went to a groomer for a haircut, but came back with one hair mishap.
Jin Jin, a fluffy Persian cat, requires a lot maintenance to keep his furry coat nice and soft.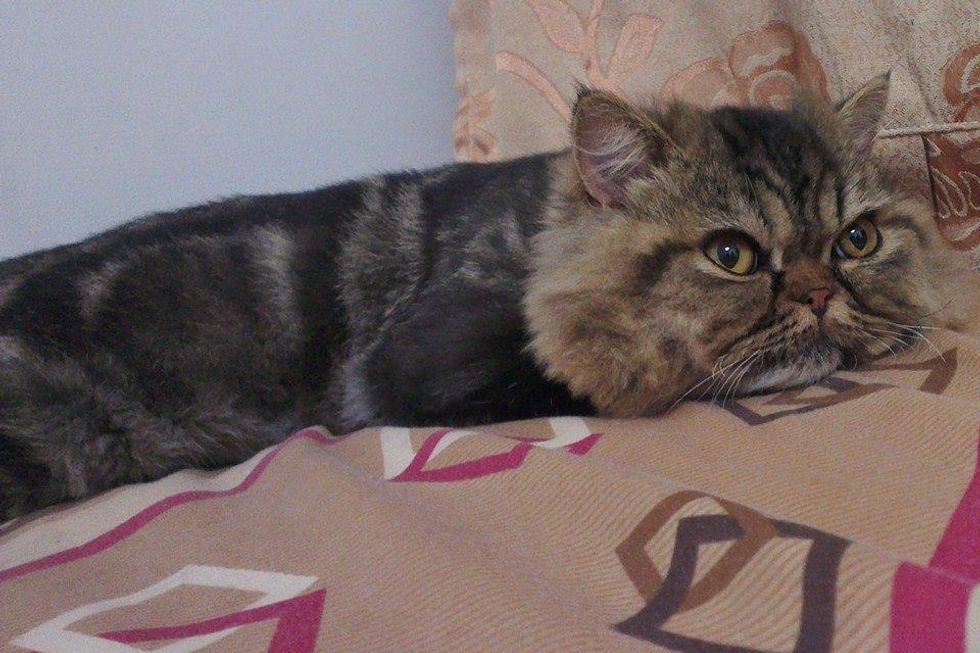 Xie Qian Qian
When the temperature rises, his humans keep his fur short to help him cope with the humidity and hot weather in Taiwan.
Xie Qian Qian only takes her cat to the groomer once in a while. The weather was getting warm, so she thought a haircut would help the little guy keep cool.

In the past, Jin Jin wore a cute lion cut but this time to their complete surprise, he didn't get what they hoped for. It went a bit too far.
This is the lion cut Jin Jin normally gets.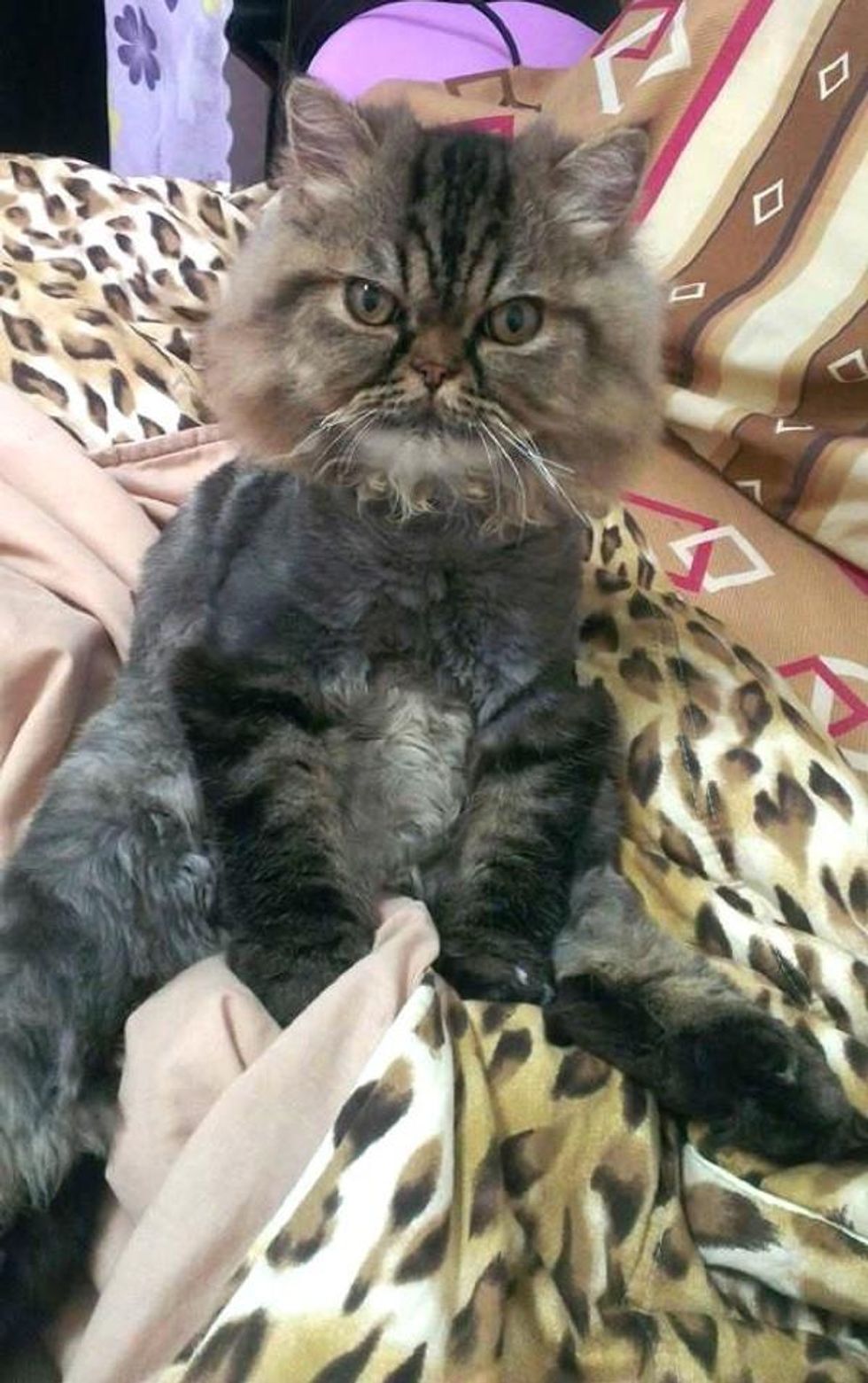 Xie Qian Qian
Due to her busy schedule, Xie entrusted a friend to help her bring her cat in for the haircut. It must have been some sort of miscommunication that the expected lion cut was never successfully conveyed.
When Xie came to pick up her cat, she was stunned by what she saw - an unusual do that left her cat with only fur on his face as if he was wearing a cat mask.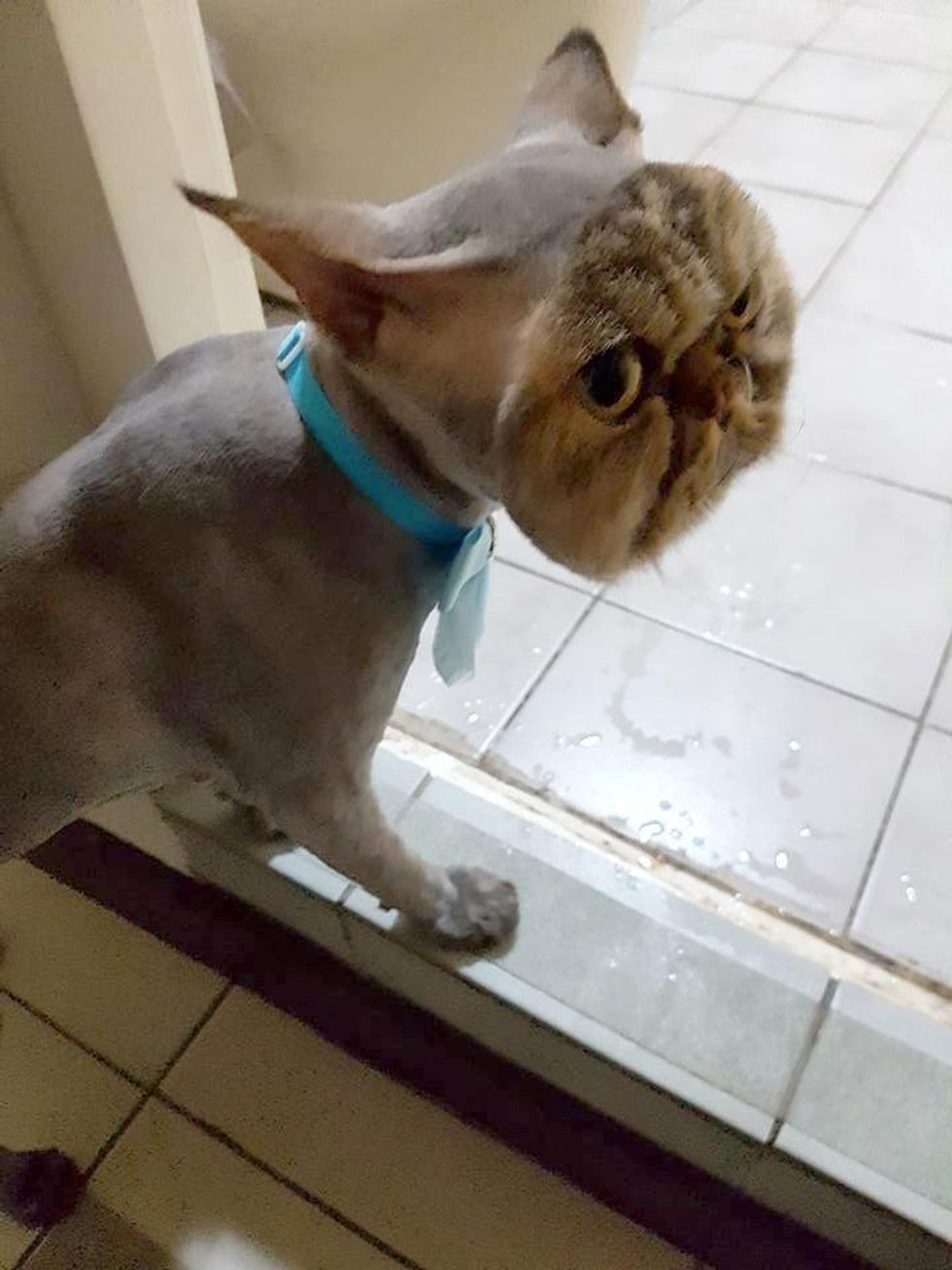 Xie Qian Qian
It was the same instructions that she gave to another groomer from a different city. "I didn't expect the result would vary this much (between two different cities)... I'm sorry Jin Jin," Xie said on Facebook.
Despite the bad haircut, Xie couldn't help but smile at her fur baby.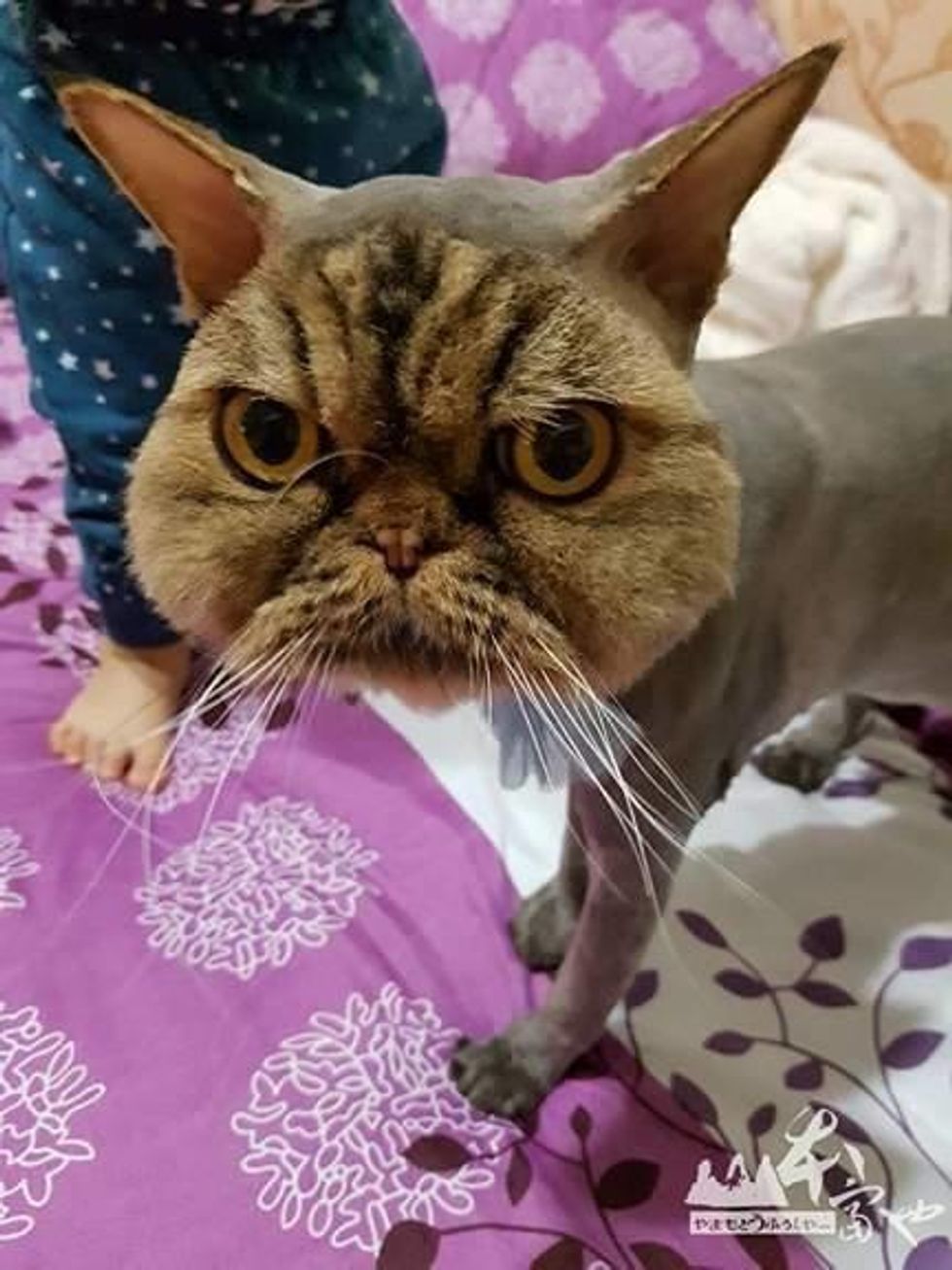 Xie Qian Qian
Her husband wasn't so pleased with the new look, but after a while, he couldn't help but to be charmed by Jin Jin's chill and lovable personality.
It looks like the sweet Persian didn't mind it too much even though it wasn't a flattering haircut.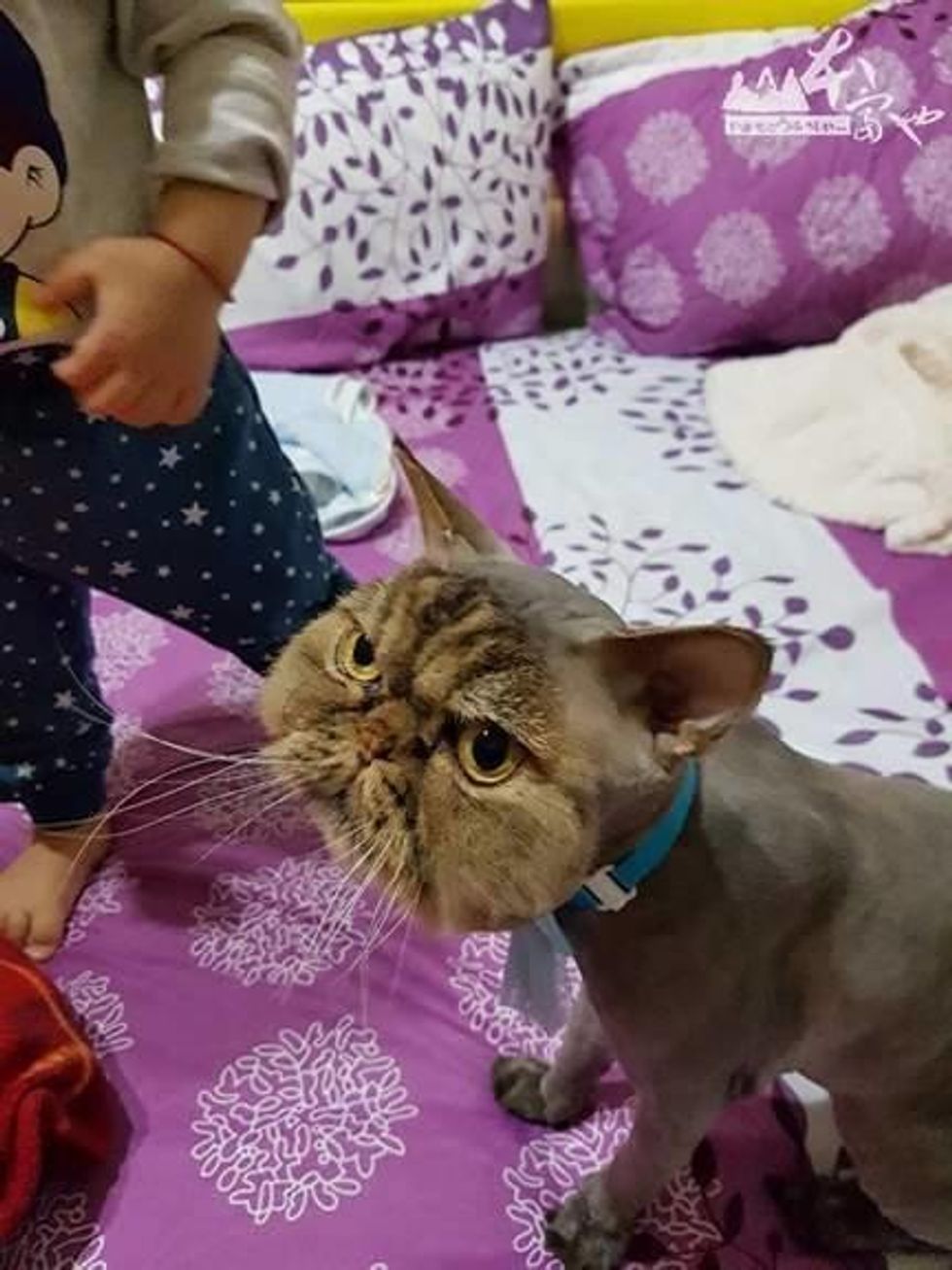 Xie Qian Qian
"My cat is a very tame and good cat," Xie told the Dodo.

Luckily, the hairstyle didn't last long. A couple months later, Jin Jin's fur grew back into a perfect lion cut that they intended to get in the first place.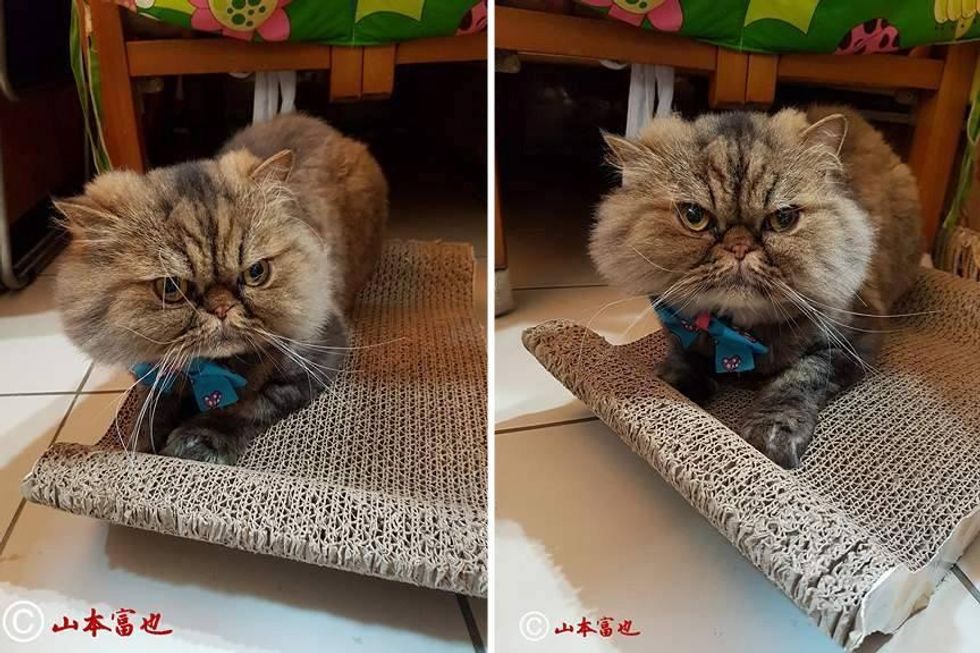 Xie Qian Qian
Share this story with your friends. (h/t: thedodo)
Related story: Fluffy Maine Coon Cat Can't Contain Her Magnificent Floof