A photographer risked injury to save two tiny kittens from a brush fire.
Meet Py and Manni the firefighters.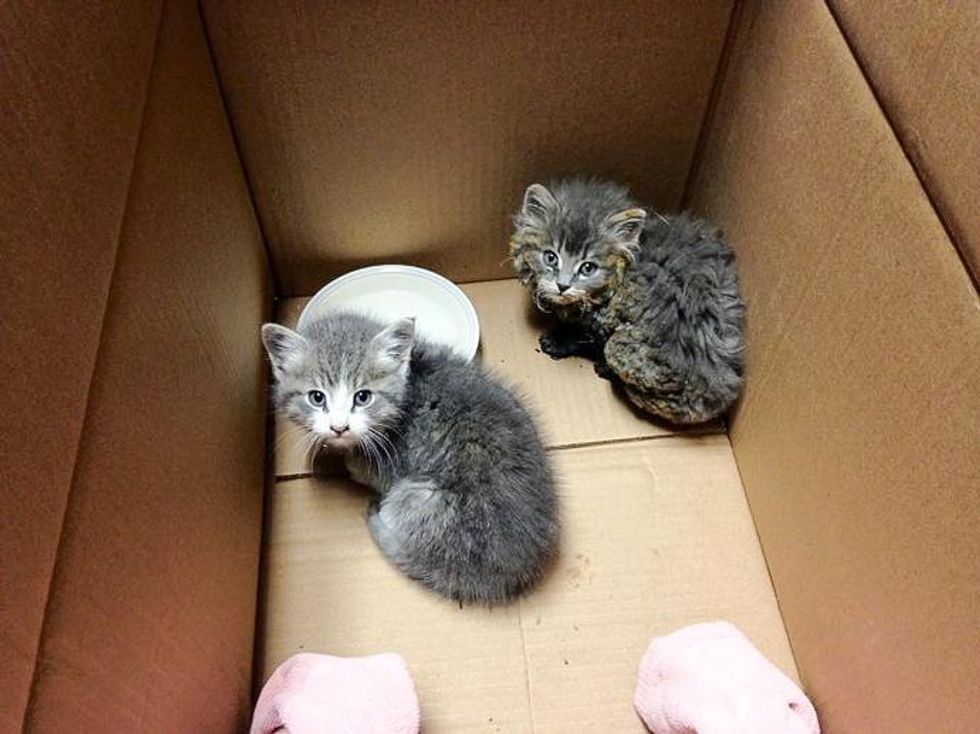 Photo by Carlos Pacheco via Facebook/Valley News Live
A photographer rescued two little felines after they were found trapped inside a pile of burning brush in North Dakota.
Carlos Pacheco was taking photos by Grandin at the time when he heard meowing coming from the brush fire. He spotted a tiny kitten trapped beneath the flames and another one nearby, breathing heavily.
The brush fire was incredibly hot, and it was difficult to get close to the kitten inside the fire. "I had to shield myself with my jacket to even attempt to grab her," Pacheco told Valley News. He pulled the kittens out to safety and placed them in a box.
The kittens were rushed to Cats Cradle Shelter for emergency care. "Py had severe burns on all four paws, and suffered smoke inhalation," the shelter told Love Meow.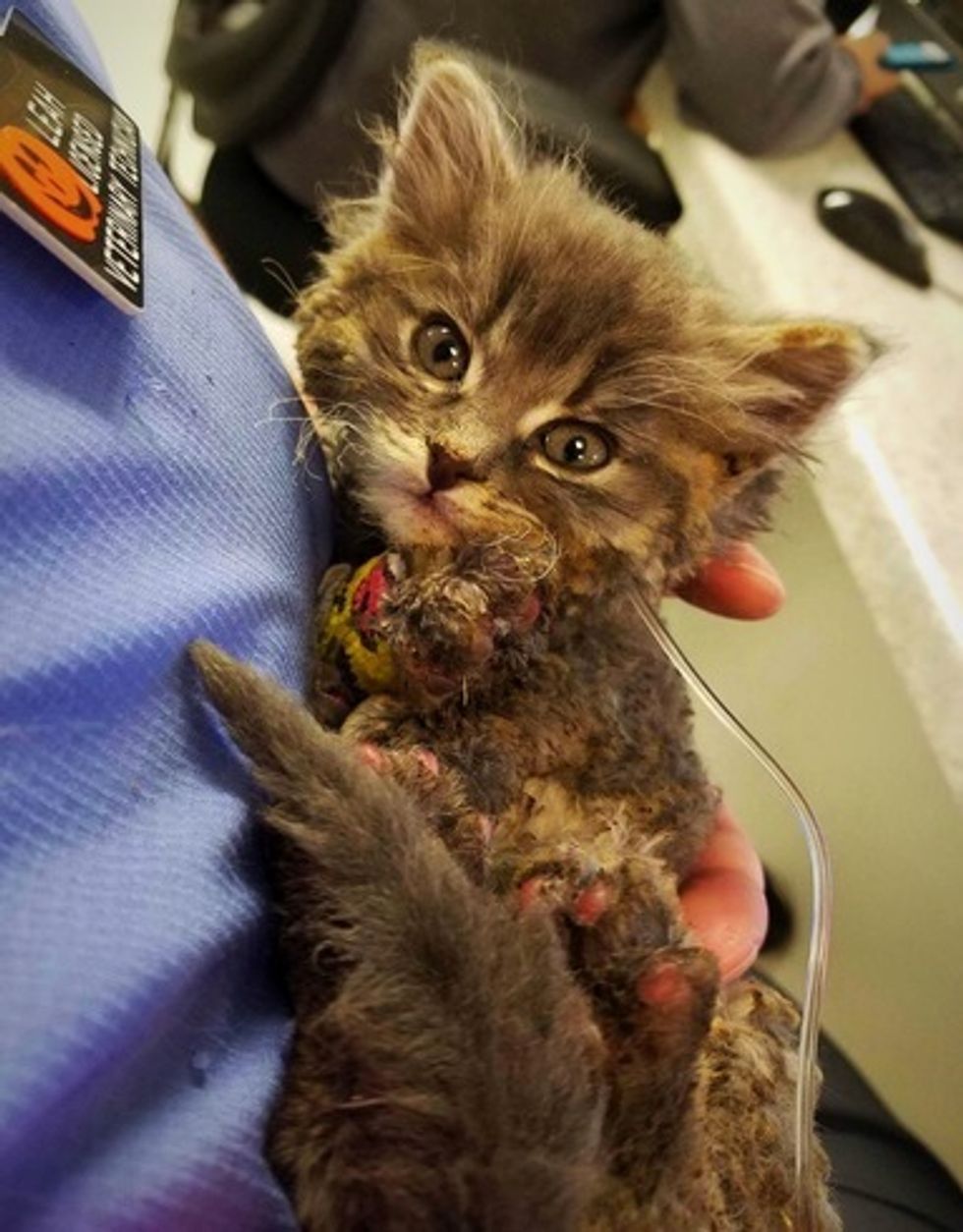 Courtesy: CATS Cradle Shelter
Her brother had no outward signs of injury, but was in worse shape due to smoke inhalation.
"Both kittens were in shock when they arrived at Cats Cradle so we took them to the Emergency clinic where they were immediately put into an incubated oxygen chamber."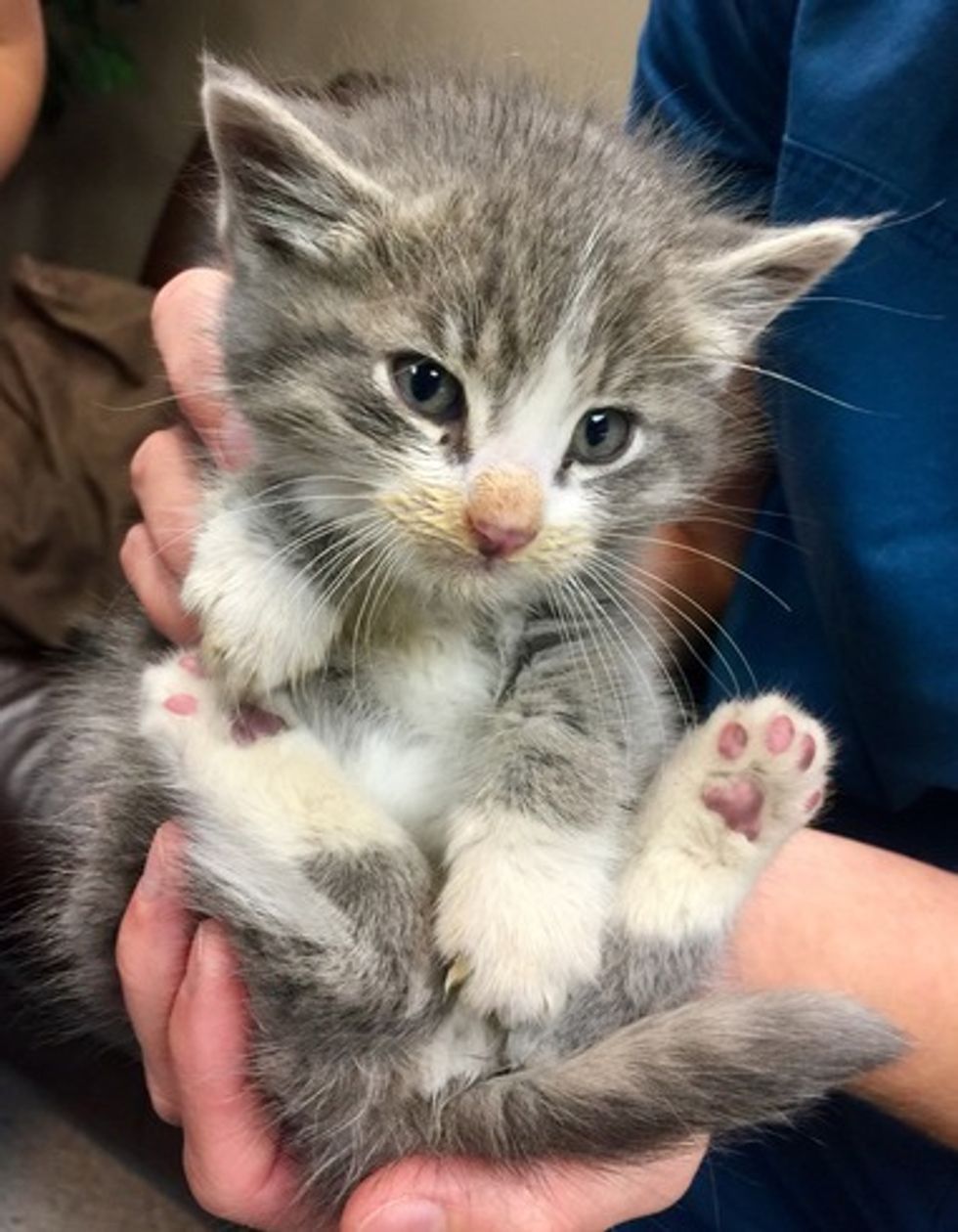 Courtesy: CATS Cradle Shelter
When the kittens arrived in the shelter, the staff weren't sure if they would make it.
Two days later, Py's paws began to heal, and Manni was on the mend as well.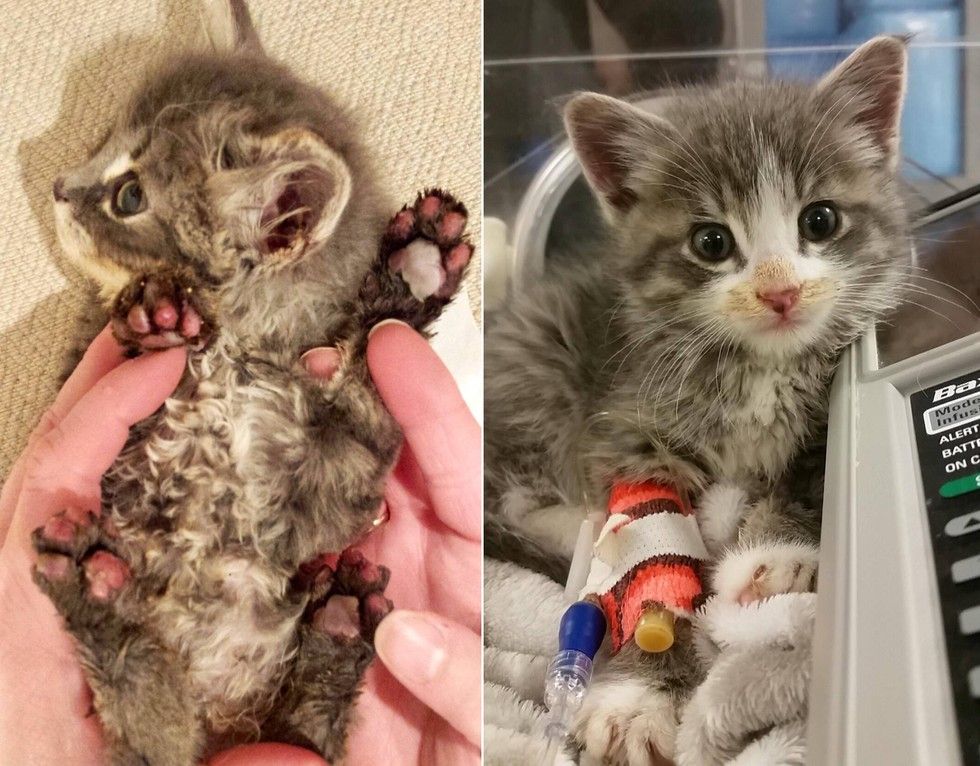 Courtesy: CATS Cradle Shelter
"Two days in the Emergency hospital and being separated from each other didn't make them forget each other."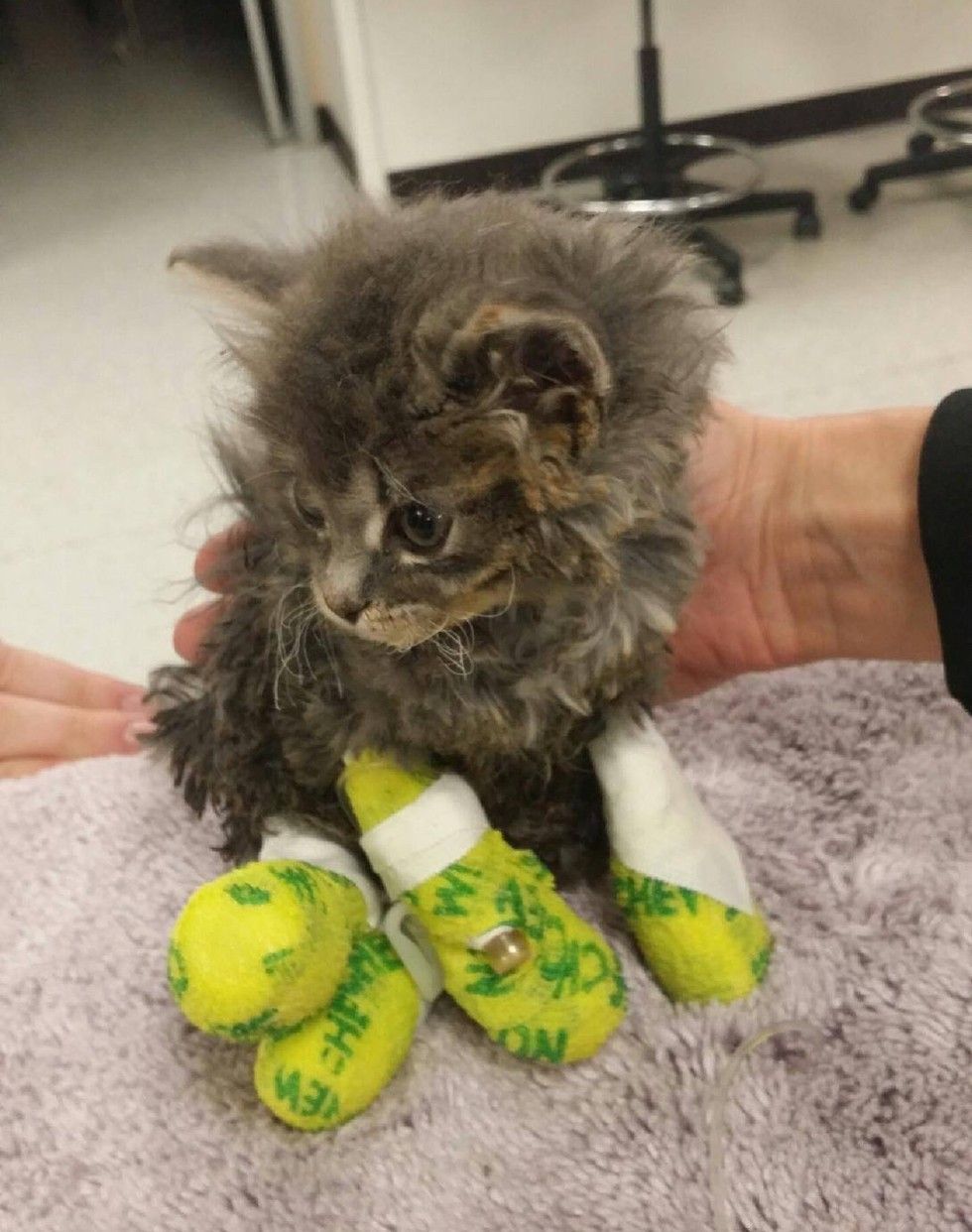 Courtesy: CATS Cradle Shelter
Back together!
"They are now together and happy as little clams to have each other back."
Pacheco is considering adopting the two kittens. He hopes Py and Manni will always stay together.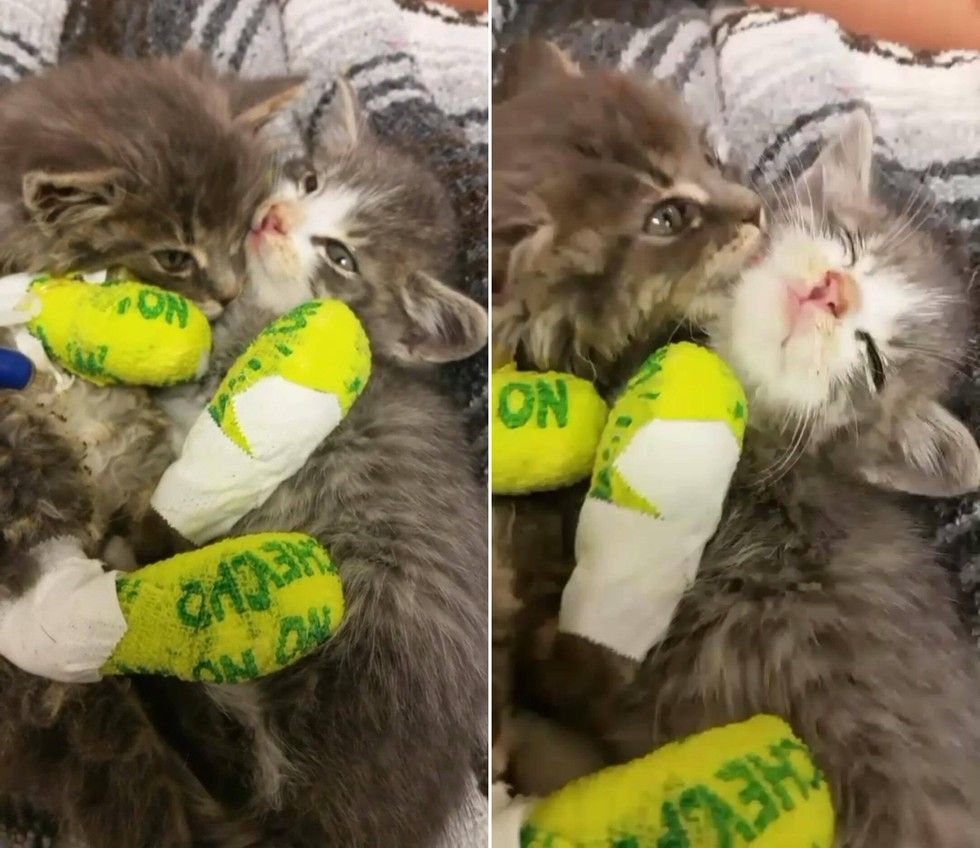 Courtesy: CATS Cradle Shelter
Little Py can now run around with her tiny bandages on.
"They are doing great!" CATS Cradle Shelter told Love Meow. "They are going to be strong kitties. They have already been through so much in there short little lives.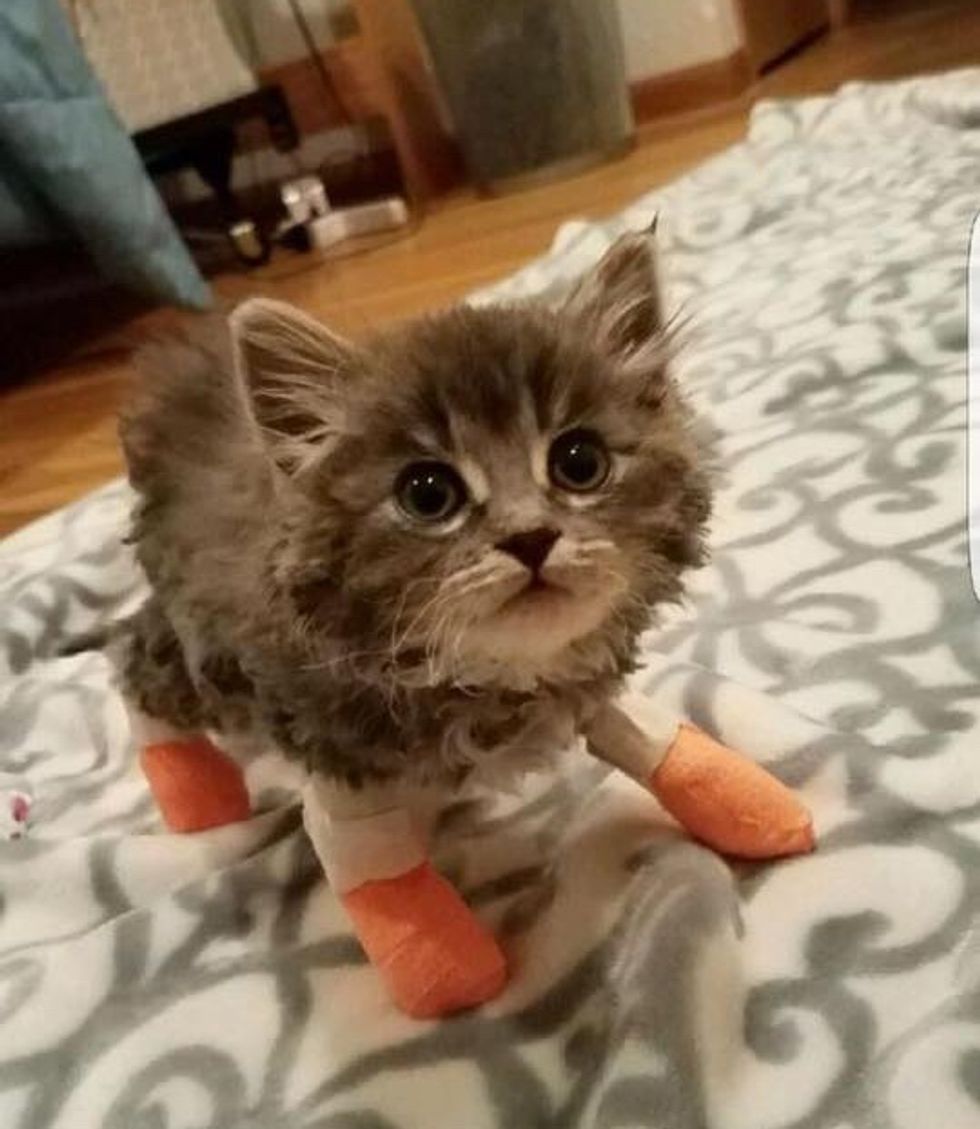 Courtesy: CATS Cradle Shelter
"They are in foster care and doing great. Playing, eating like little chow hounds and drinking water."
Updates:
The kitties have made a full recovery and are adopted!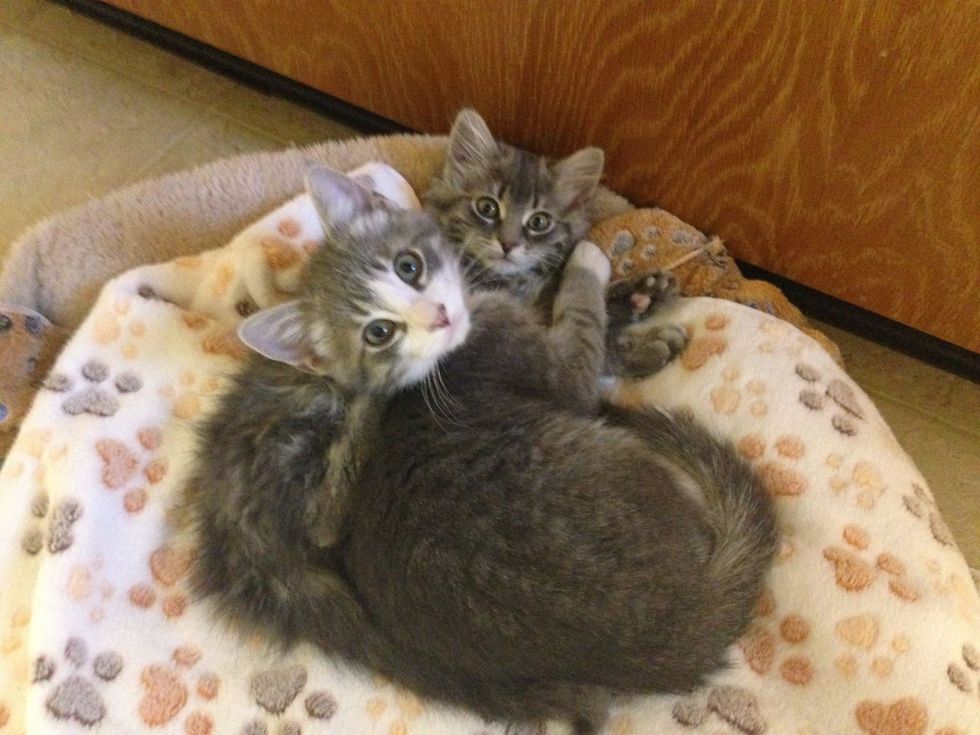 Courtesy: CATS Cradle Shelter
Their rescuer came back for them :).
"They went into an amazing Cats Cradle foster home where they made a full recovery and then were adopted by their savior, Carlos and his beautiful girlfriend, Shaina."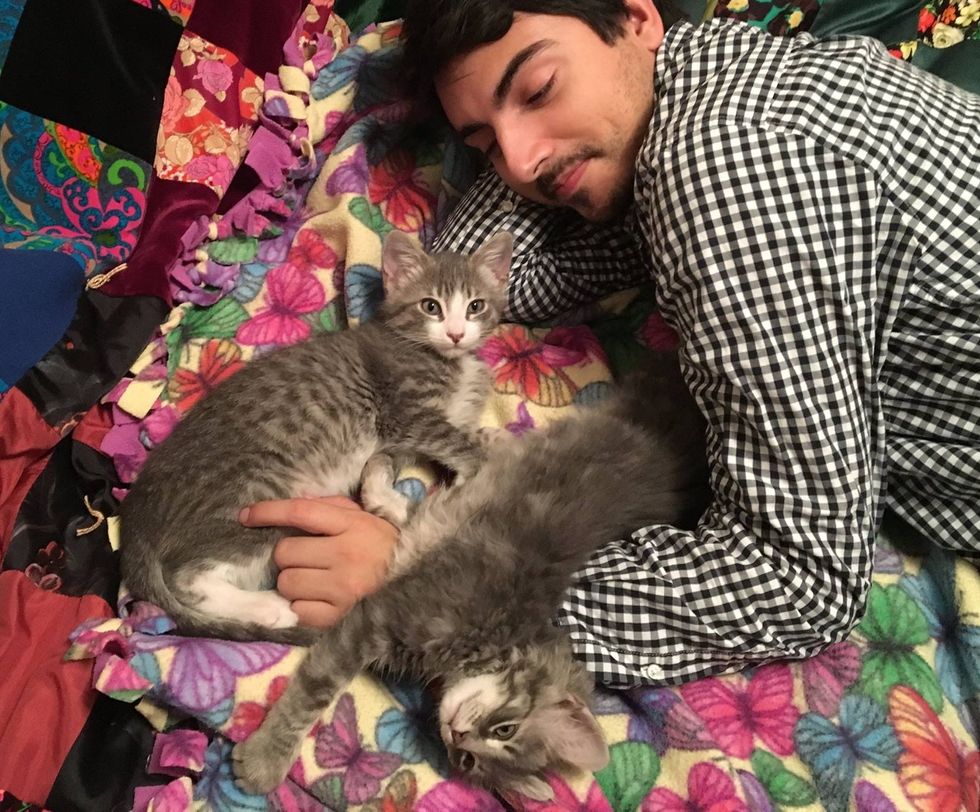 Courtesy: CATS Cradle Shelter
Share this story with your friends. If you would like to support their rescue efforts, click here to see how you can help. Follow Py and Manni's updates on Facebook.
Related story: Kitten Saved from Fire Surprises His Rescuers with His New Fluff