Little Liza is quite special. She and her family were found at a gas station by a kind person who later realized that this little tabby girl was born with only two paws.
"I stumbled across a family of cats at a gas station. It wasn't until after trapping them that I realized this kitten has no back feet," said Liza's human mom via reddit.
Meet Liza who was found at a gas station along with her furry family.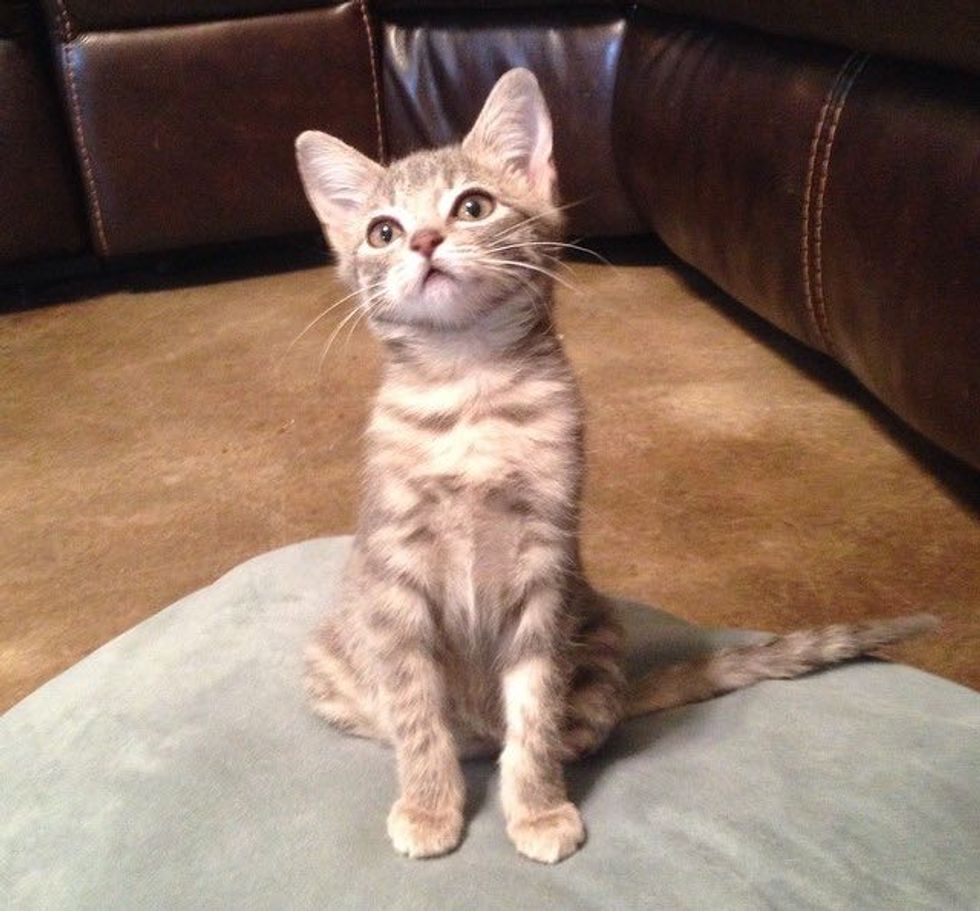 "I've taken her to the vet and little Liza is completely healthy besides her absent feet. She's completely come out of her shell and is amazing in every possible way. I'm working on getting her used to having her nubs touched and handled. I have been researching and am working on getting in touch with some specialists. Getting her booties (or the like) is nothing urgent at the moment, though. She gets around great and does not seem phased whatsoever by her handicap," she added.
Liza runs & plays like any other kitten! In fact, she doesn't think she's any different.
Follow Liza on Instagram.
[Scroll down for video]
She was born with only 2 paws.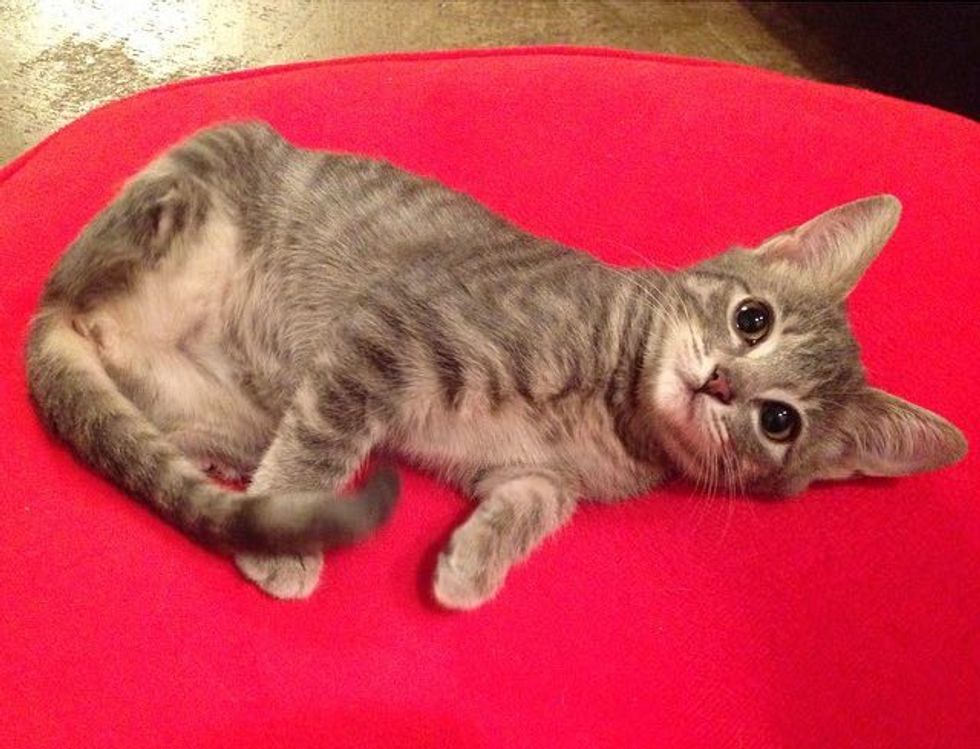 "Belly rubs please!"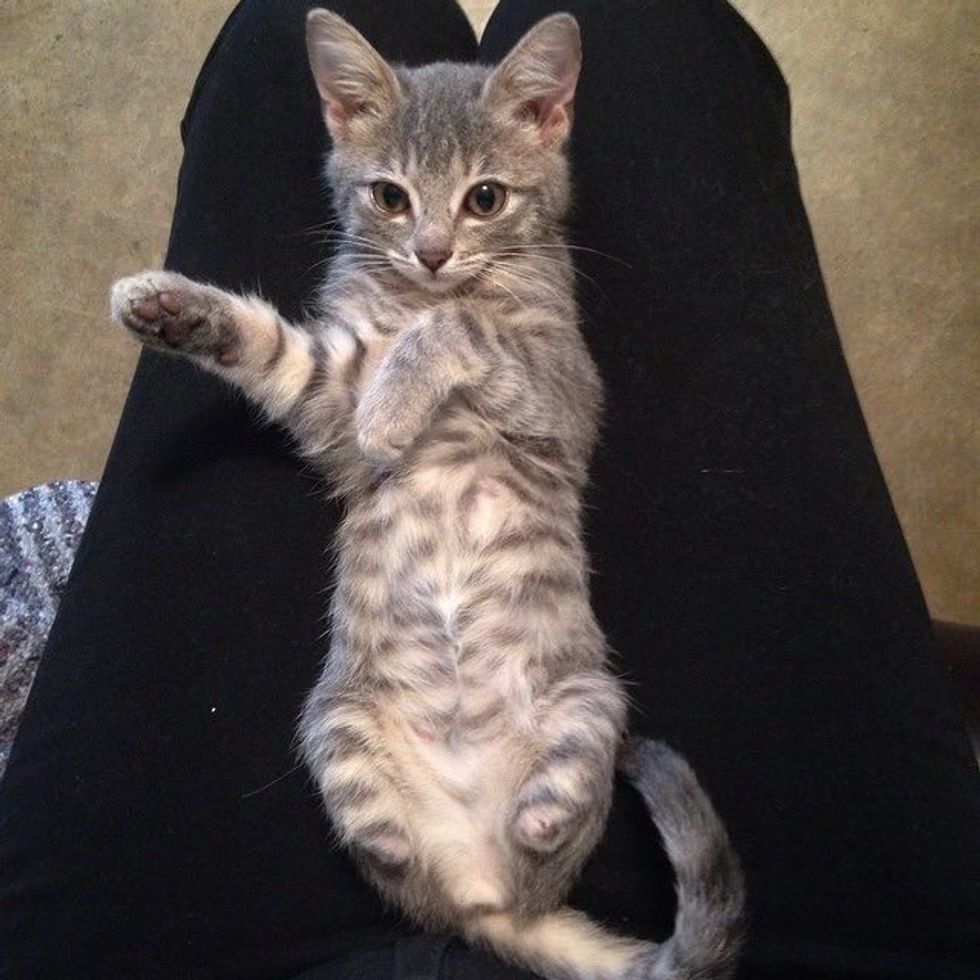 She can run and play like other kitten.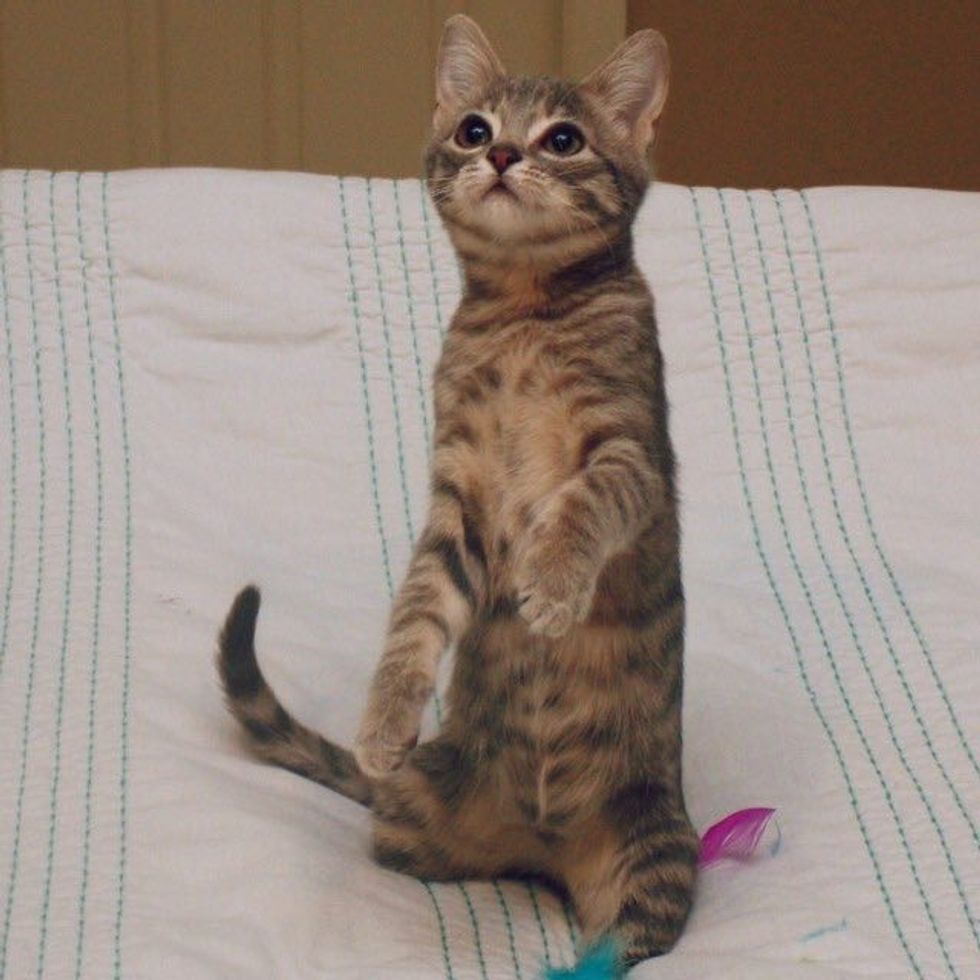 Guess who got up on the cat tree by herself! This gal!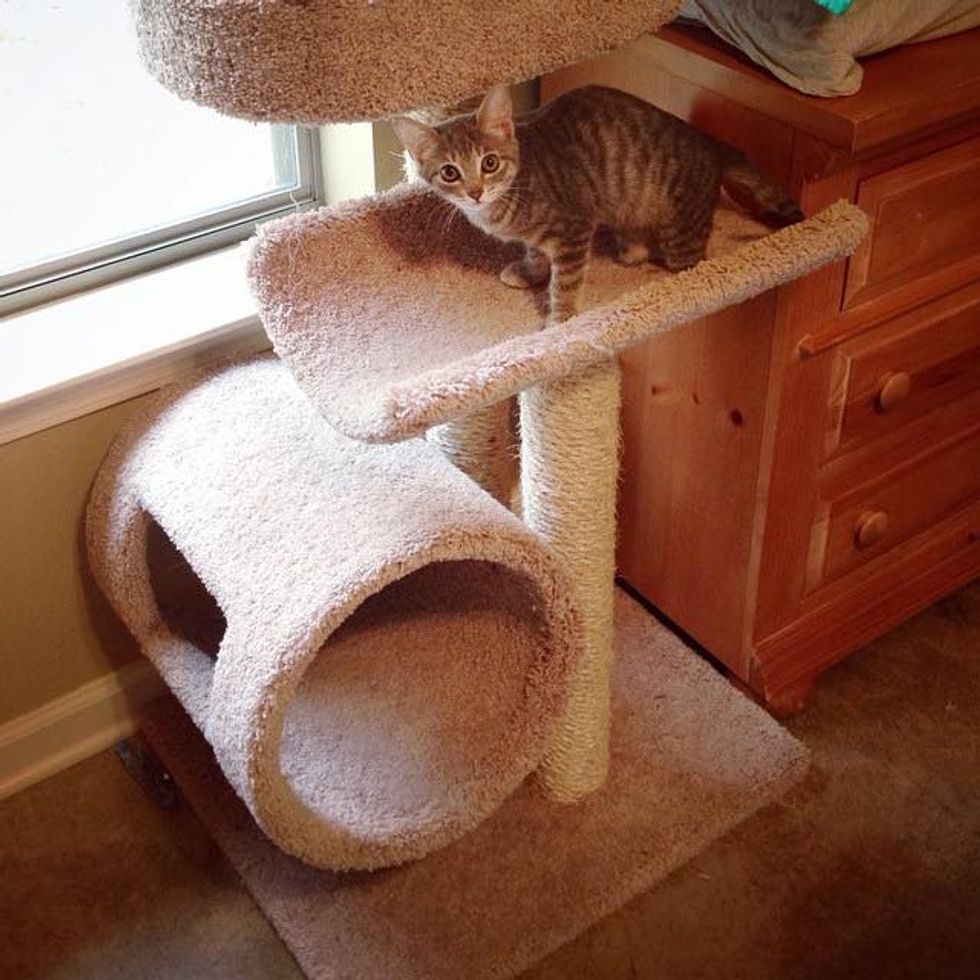 Liza playing spidercat!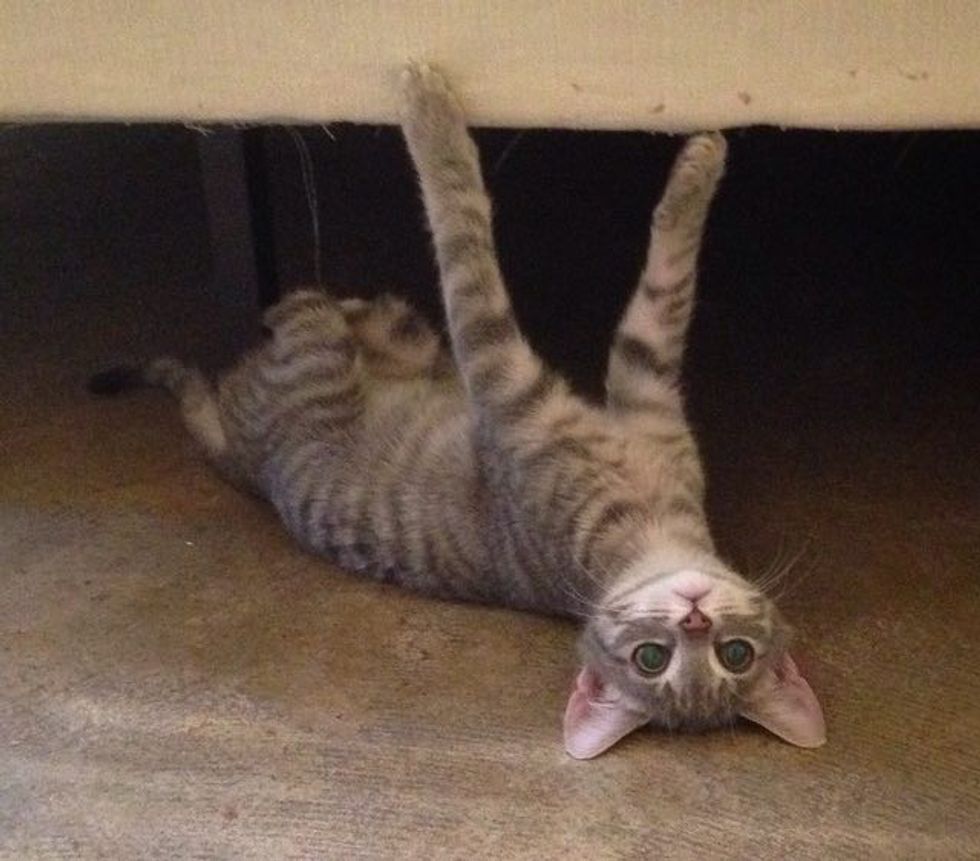 Little Liza loves her new life and doesn't think she is any different.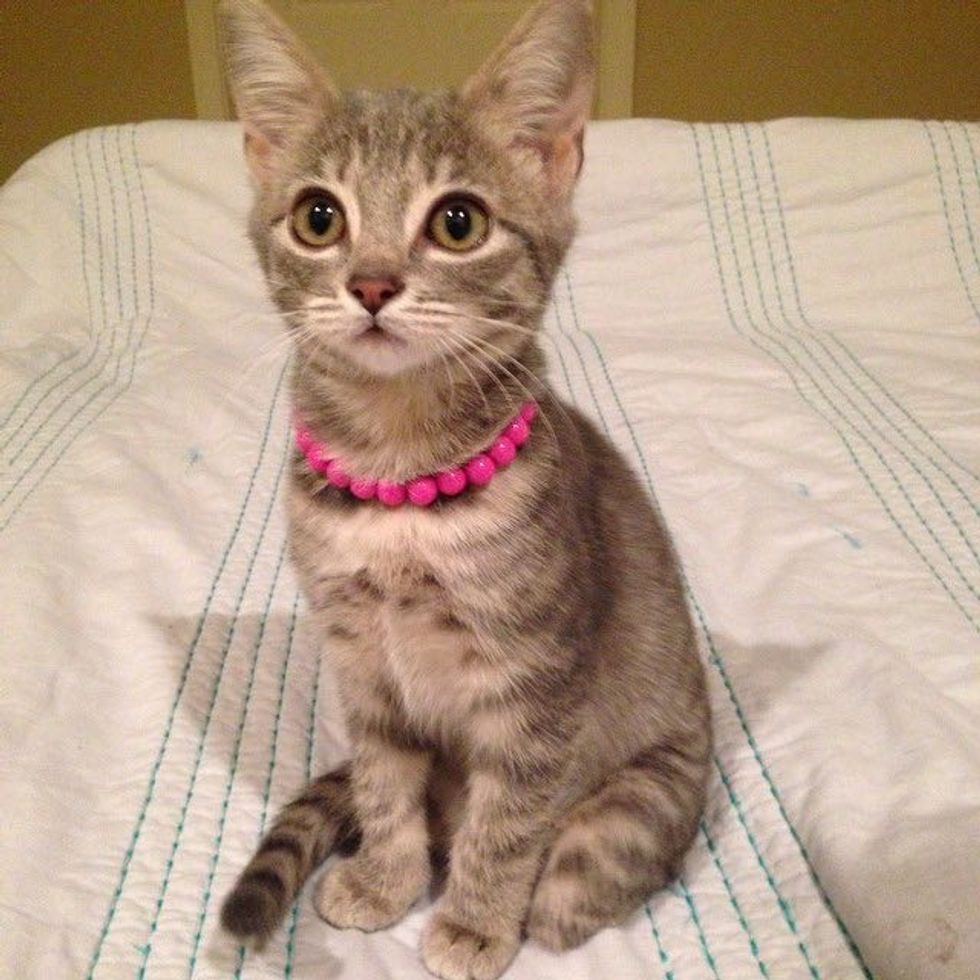 WATCH VIDEO: Liza gets around quite well.
Liza is all grown up now! (Instagram)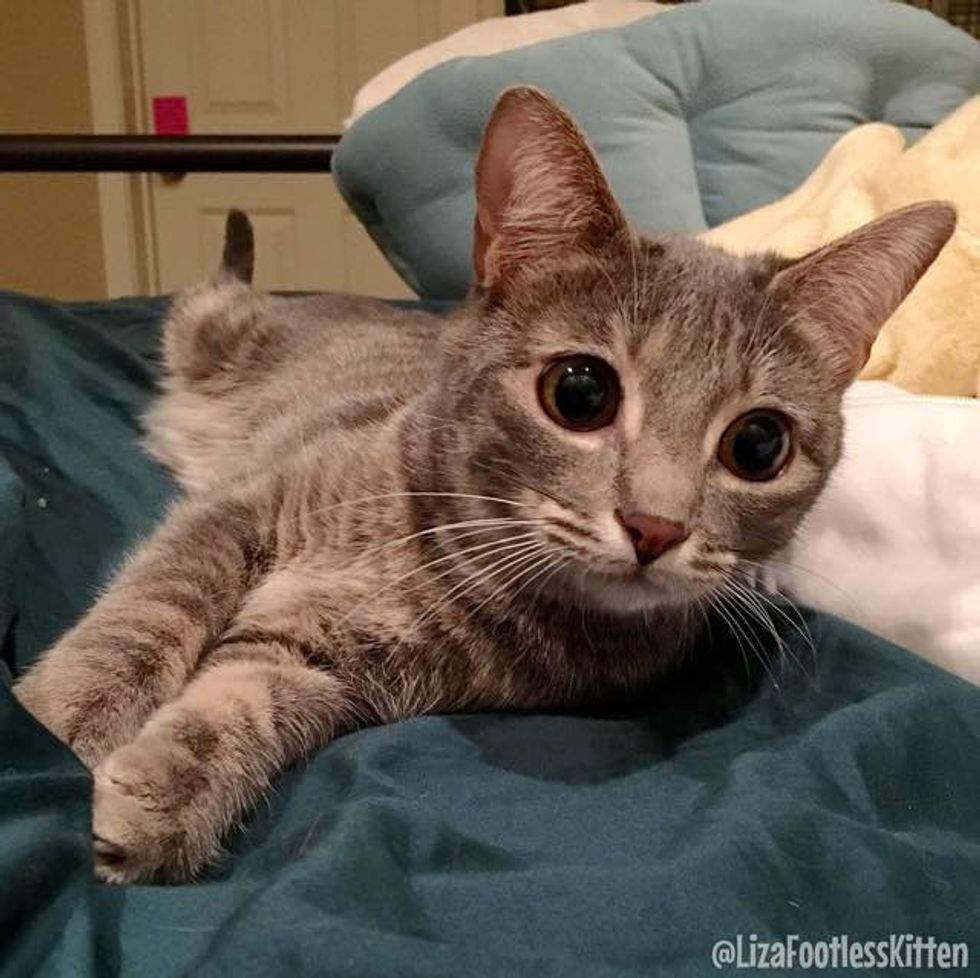 Share this story with your friends!