Marilyn the stray tortie cat came to Mdzananda Animal Clinic with 3 kittens of her own but she has fostered several others as well as a little Lolli-pup.
A tiny puppy was found wandering in the streets and taken in by the South African animal clinic. "Lolli" was struggling from her poor health after the rescue, and staff were trying everything to keep her warm, but she wasn't improving much.
"It was decided that to try to keep her warm we would put her with a stray cat that had been admitted with her three 10-week-old kittens," said Marcelle van Zyl.
No one knew if the cat mama would accept the puppy, but they gave it a try. "Best-case scenario, the cat would foster Lolli as her own…"
Lolli made a full recovery. Staff said the cat mom never failed to look after the puppy.
Lolli grew leaps and bounds and found a wonderful home. She owes it to Marilyn, her tortie mom cat.
"When a mother cat was faced with a starving pup, maternal instinct won out." - Cape Argus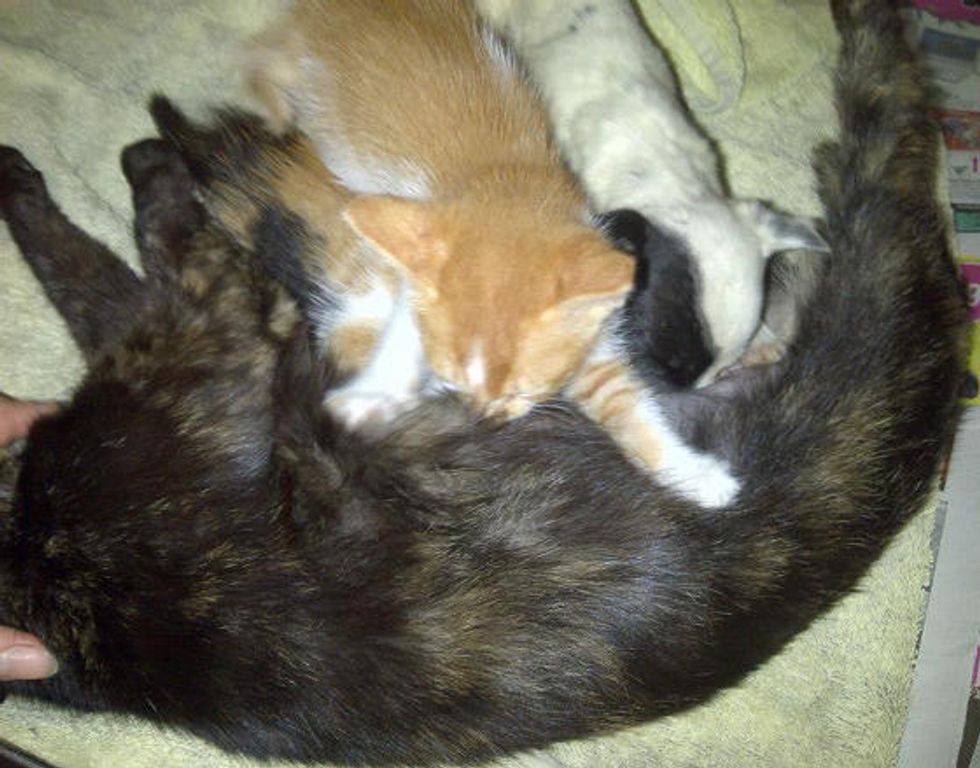 Marilyn, the champion cat mama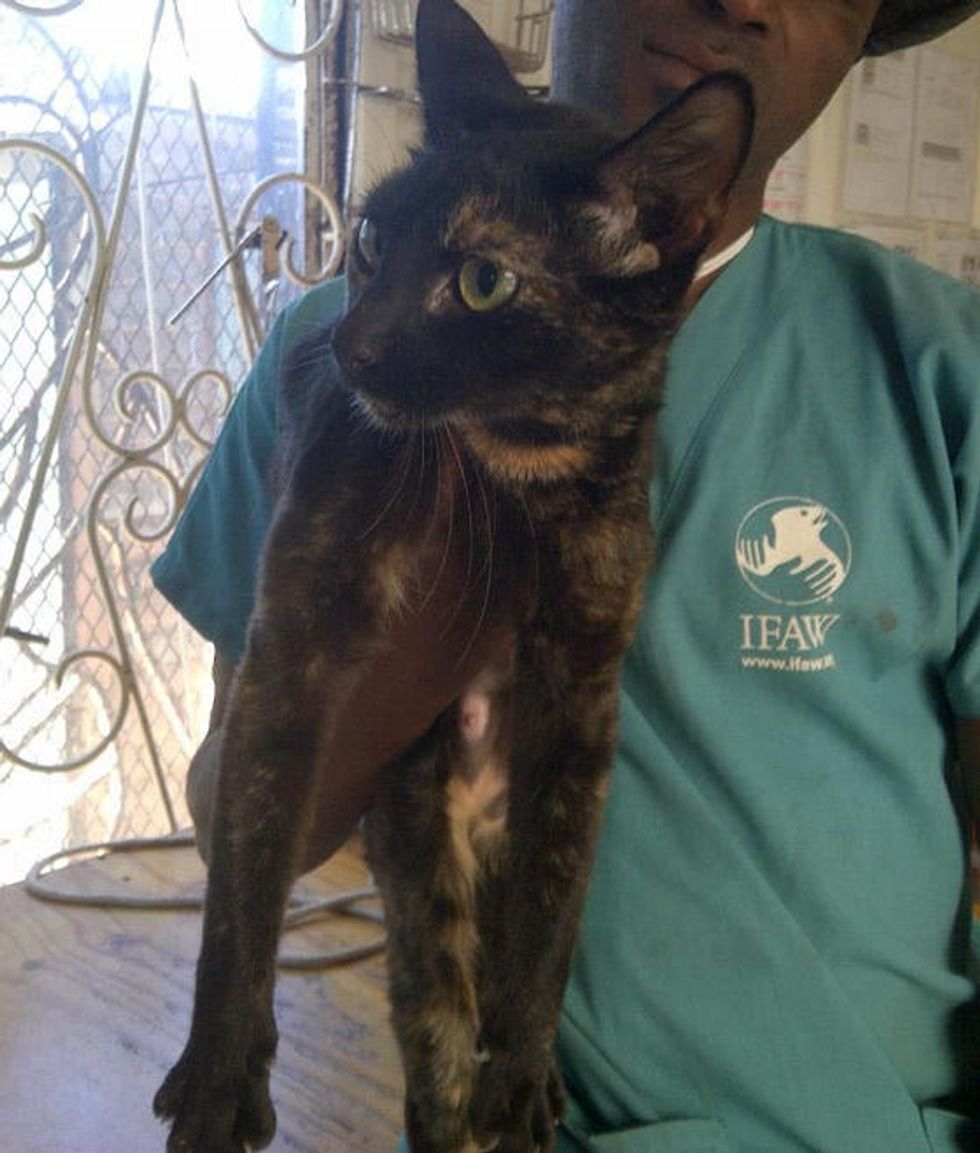 Thanks to Marilyn the tortie mom cat, Lolli made a full recovery and found a loving home.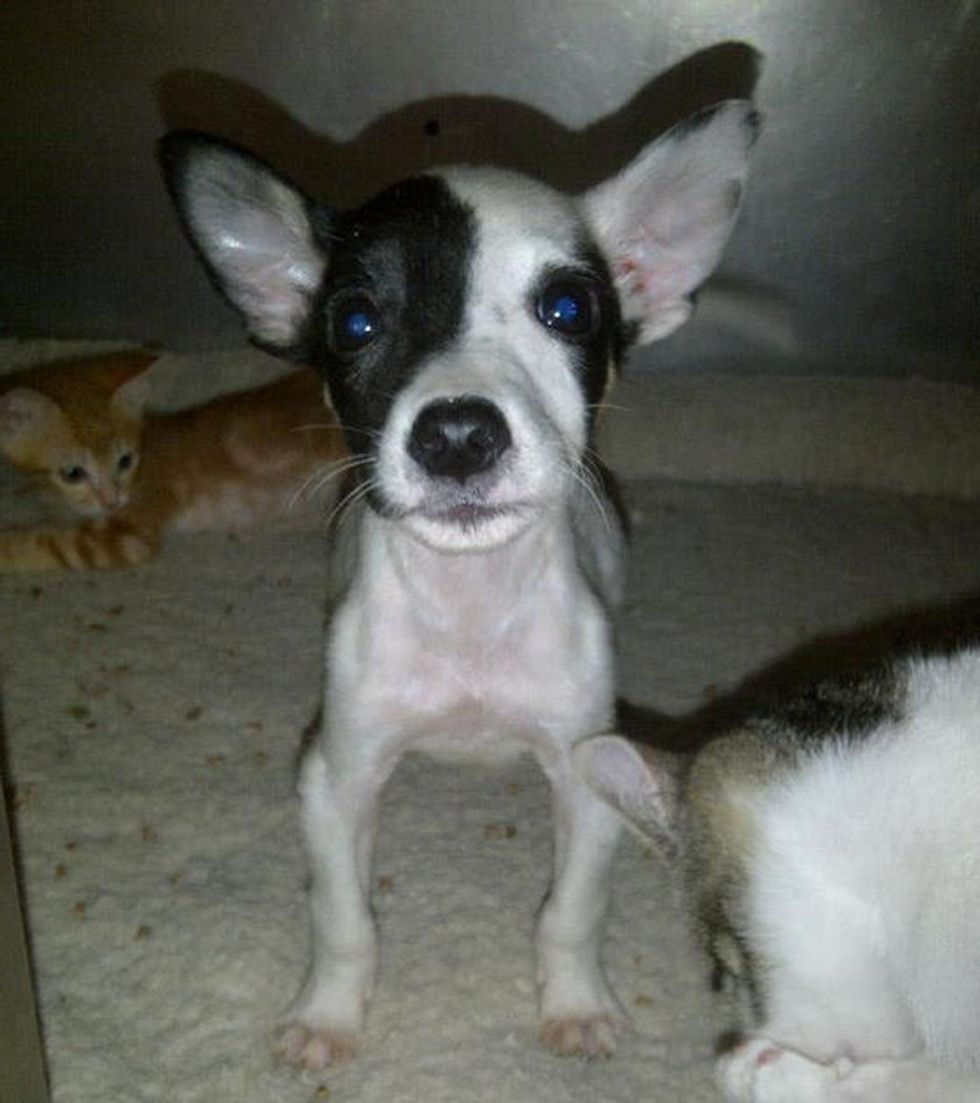 Photos by Mdzananda Animal Clinic. Source: iolnews.