They found a little kitten under a house meowing pitifully for help. He was covered in fleas, malnourished, without a mother. One year later he blossomed into a happy healthy big kitty!
Meet Kobe!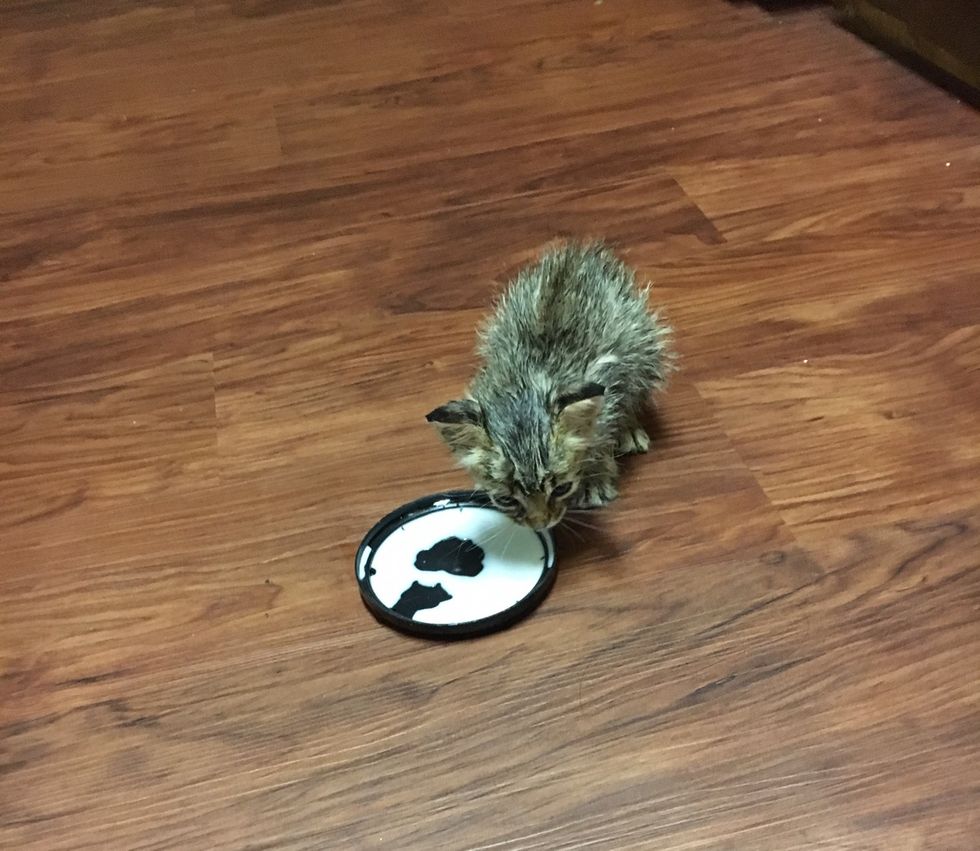 Supplied by Chloe
Chloe got a phone call from a friend about an abandoned kitten she found underneath a house, meowing nonstop.

"I met up with her and we crawled underneath the house and found the poor baby dirty and covered in fleas," Chloe told Love Meow.
His cat mother was nowhere in sight and the poor kitten looked as if he hadn't eaten for a while. "We assumed his mom got hit by a car. My friend couldn't have any pets so I decided to keep him."
She put the kitten in a box and took him on a car ride home.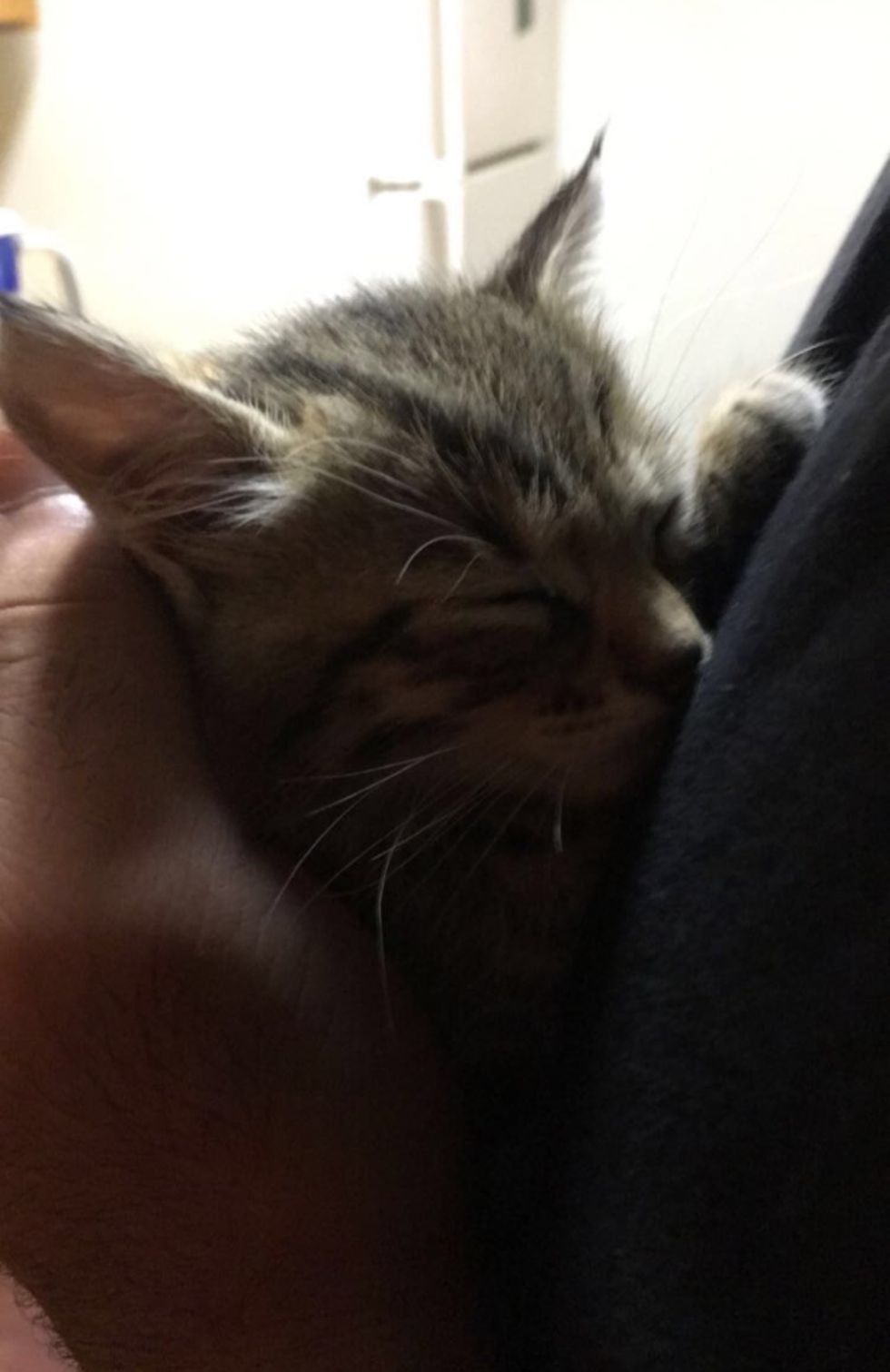 Supplied by Chloe
She gave him several Dawn baths to remove all the fleas on his tiny frail body. He was so skinny that she could feel his every bone.

At 2-3 weeks old, the tiny guy had a loud voice and loved to talk. After getting cleaned and a full belly, he clung to his human mom for cuddles and started following her around the house.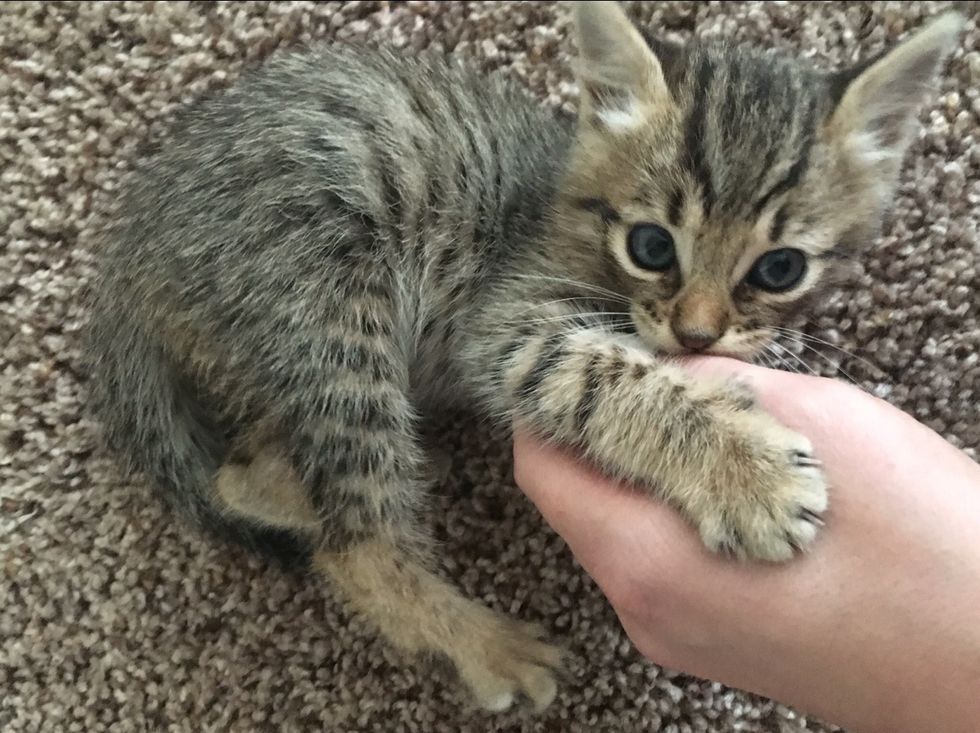 Supplied by Chloe
"He follows me everywhere and cuddles with me every chance he gets."
For the first time in his life, he felt comforted and loved. Kobe fell asleep in his new big bed. No more hiding alone or taking refuge underneath a house.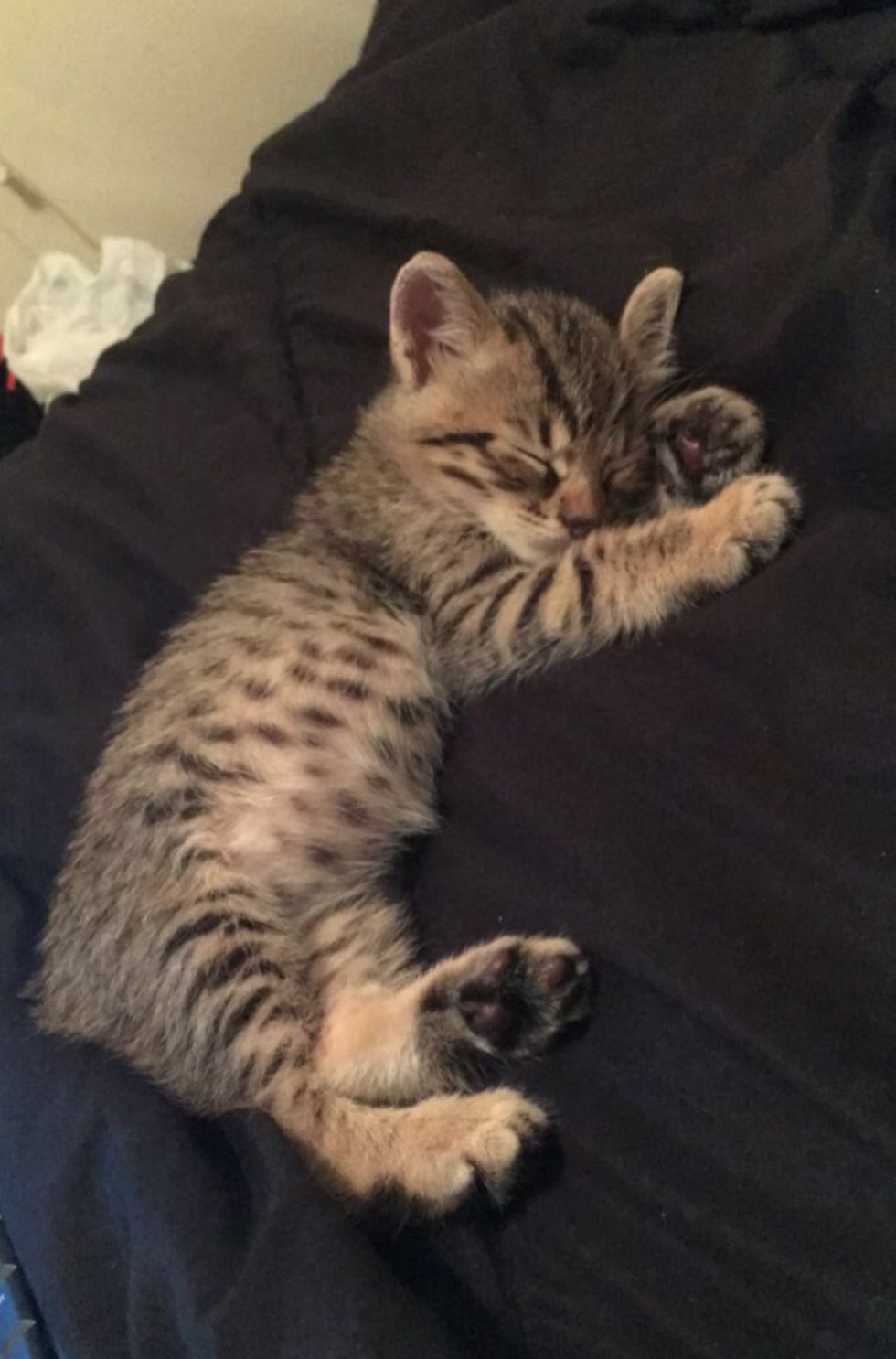 Supplied by Chloe
A year after the rescue, the kitty has grown to be a gorgeous tabby cat!
He's a majestic lovebug!
Supplied by Chloe
Kobe is very vocal and never shy of voicing his opinions.
When he is not having a conversation with his humans, he snuggles up to them for a nap.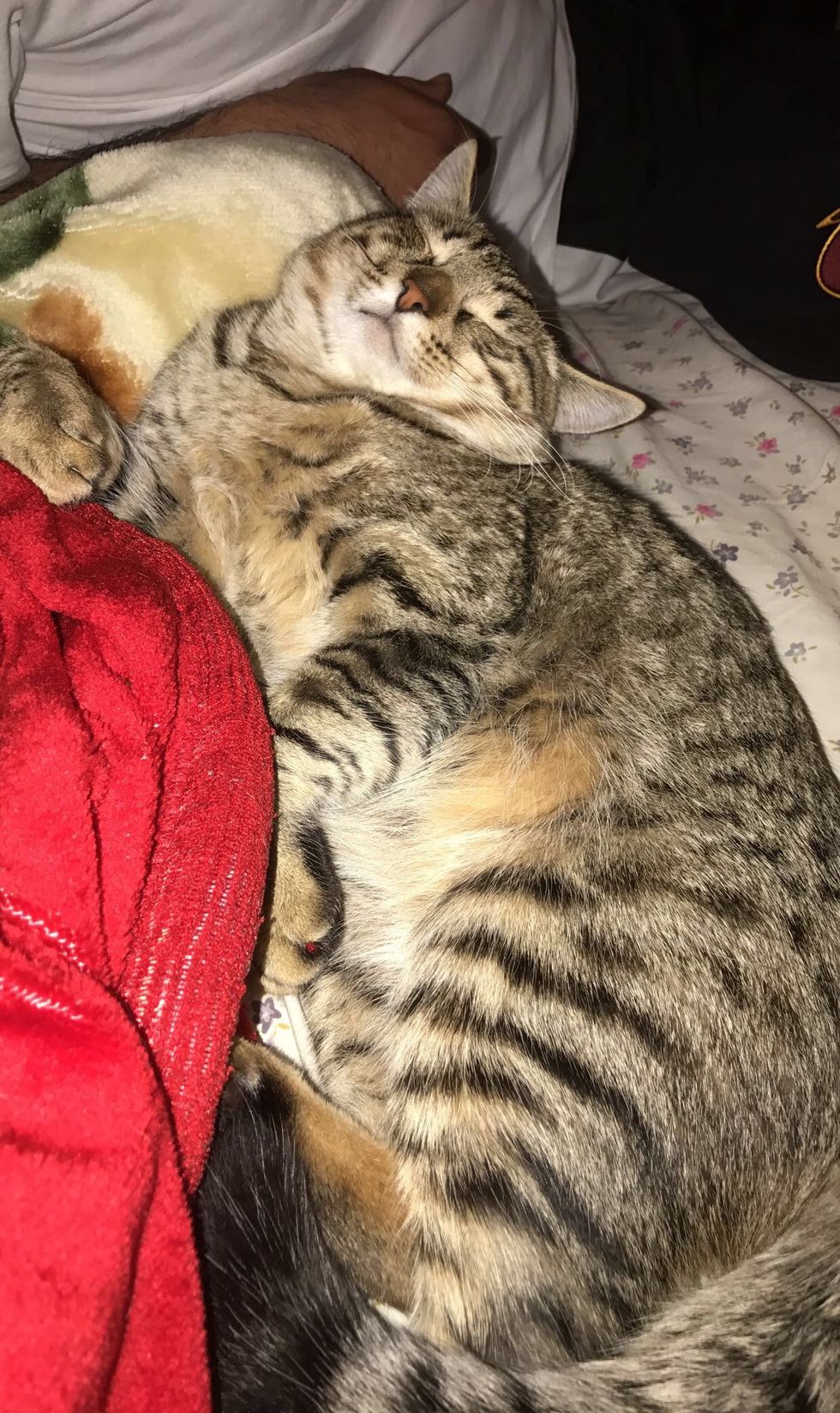 Supplied by Chloe
That skinny, dirty tiny kitten has transformed into a happy healthy tabby boy!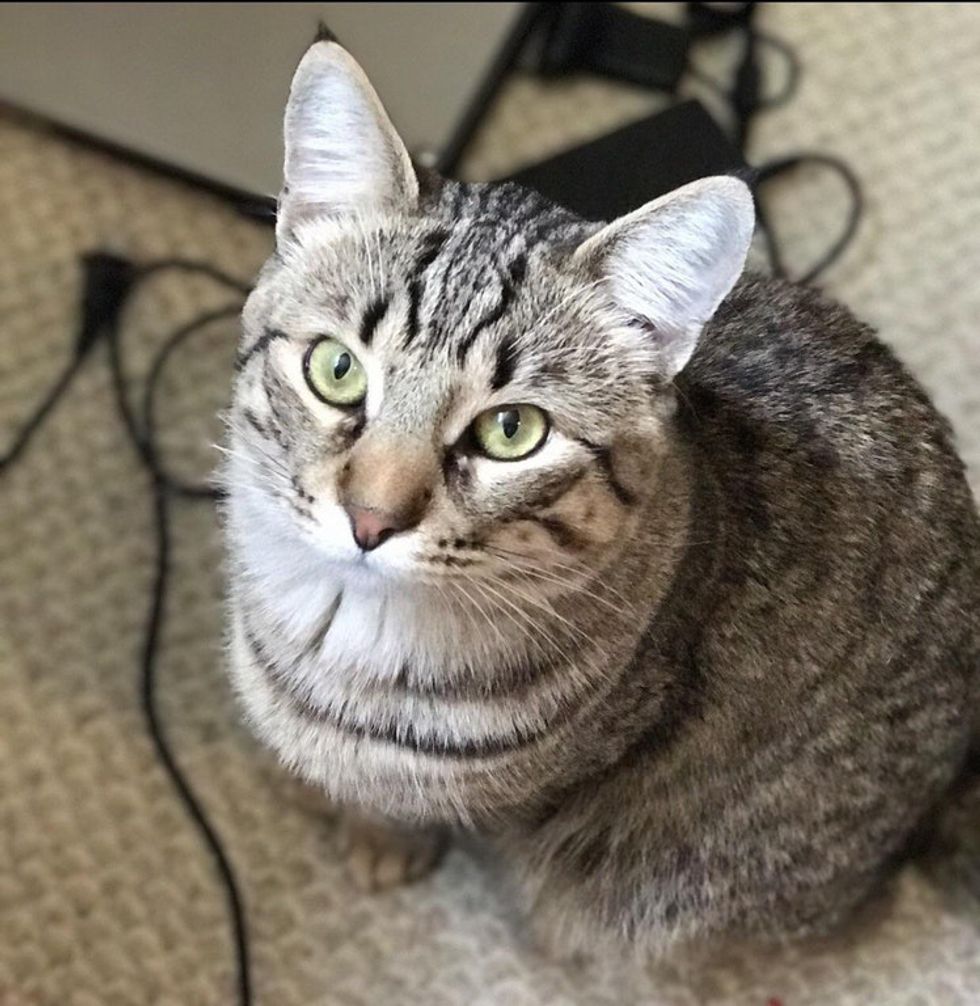 Supplied by Chloe
Share this story with your friends. (More info: reddit)
Related story: Man Saves Orphaned Kitten from Backyard and Raises Her into Snuggle Bug, Now a Year Later