She had waited in the shelter for a long time. Many people passed her by because she wasn't a 'whole cat' until a couple came into her life and thought she's perfect!
Meet Trinity!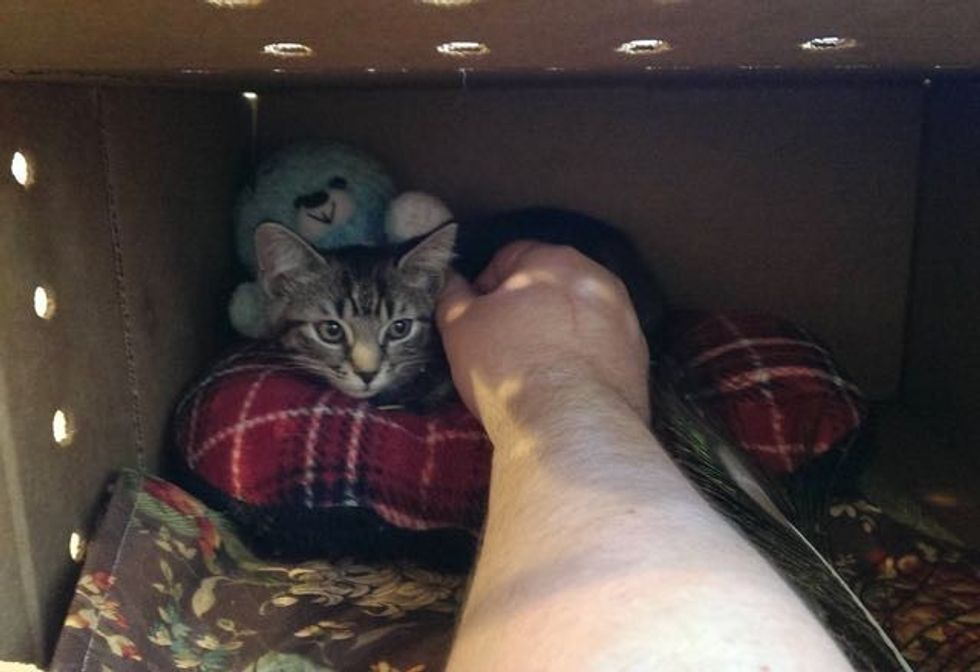 Photo: Sondra
Sondra shares the story with Love Meow: "She was skittish and terrified of the people looking for companions. Families were passing her by for two reasons. 1.) She wasn't a 'whole' cat, and 2.) she was hissing and growling at everyone who opened the door to her cage.

She was 10 days out of surgery at this point. I do not know what the reason for the removal of the leg was, and when we heard the second story I stopped asking."
They decided she was the perfect kitty to take home. "I knew that the next time I adopted a cat I was going to get a special needs kitty."
"This is our dedicated cat room, and she immediately hid under/behind the 200+ pound TV."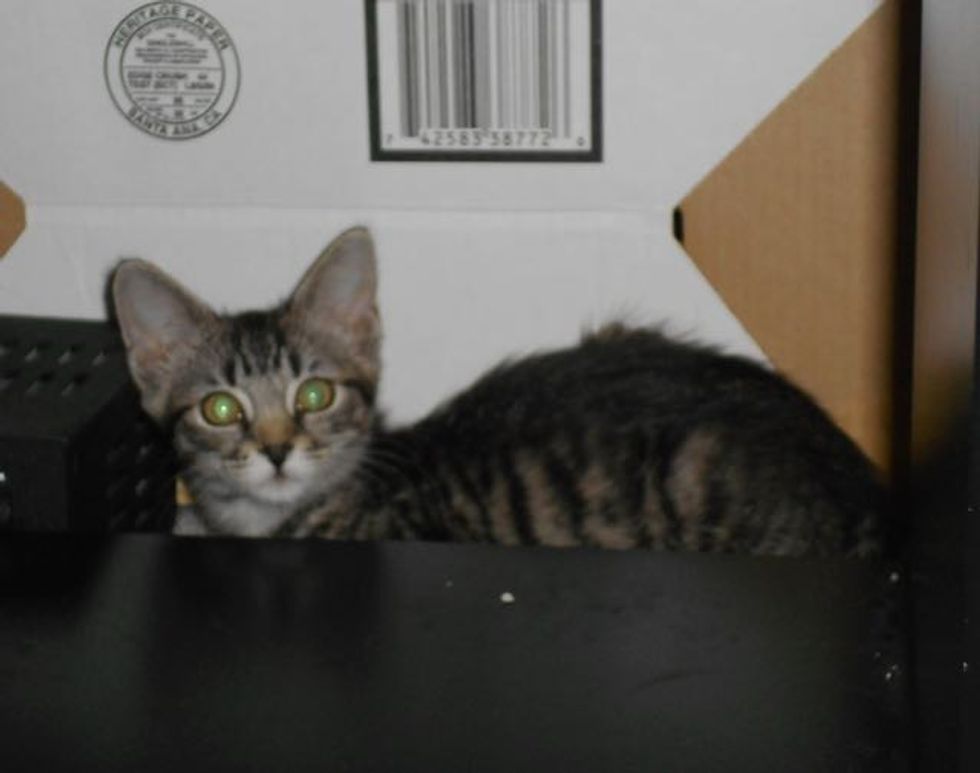 Photo: Sondra
"She inched her way out after a few hours of solitude to get used to her surroundings/new home."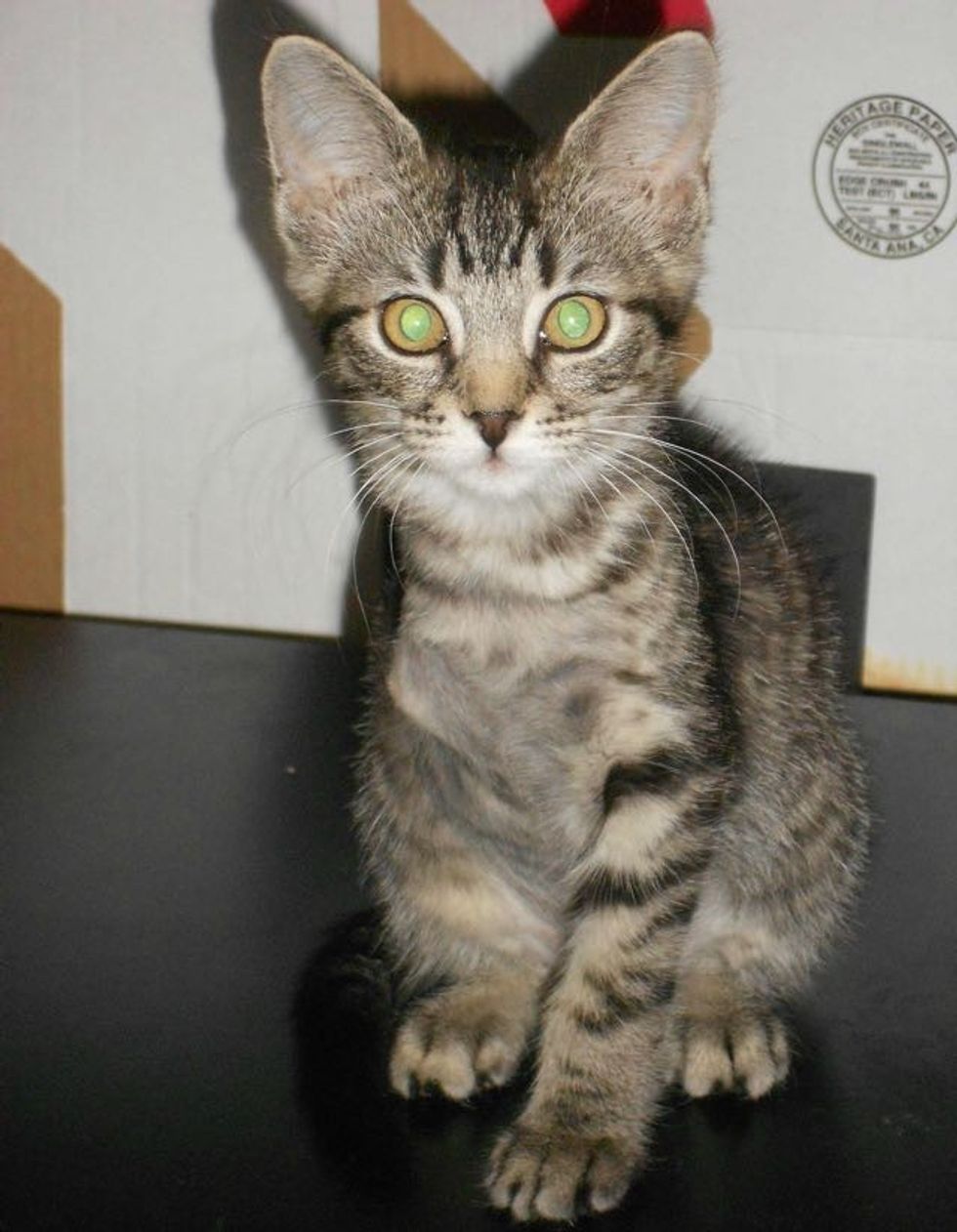 Photo: Sondra
When Trinity finally came out of her shell, she couldn't get enough of love from her humans.
Watch video:
First meeting with Gaia the cat.
"At this point in time Gaia was 2.5 years old, and Trinity was just a few days over 2 months."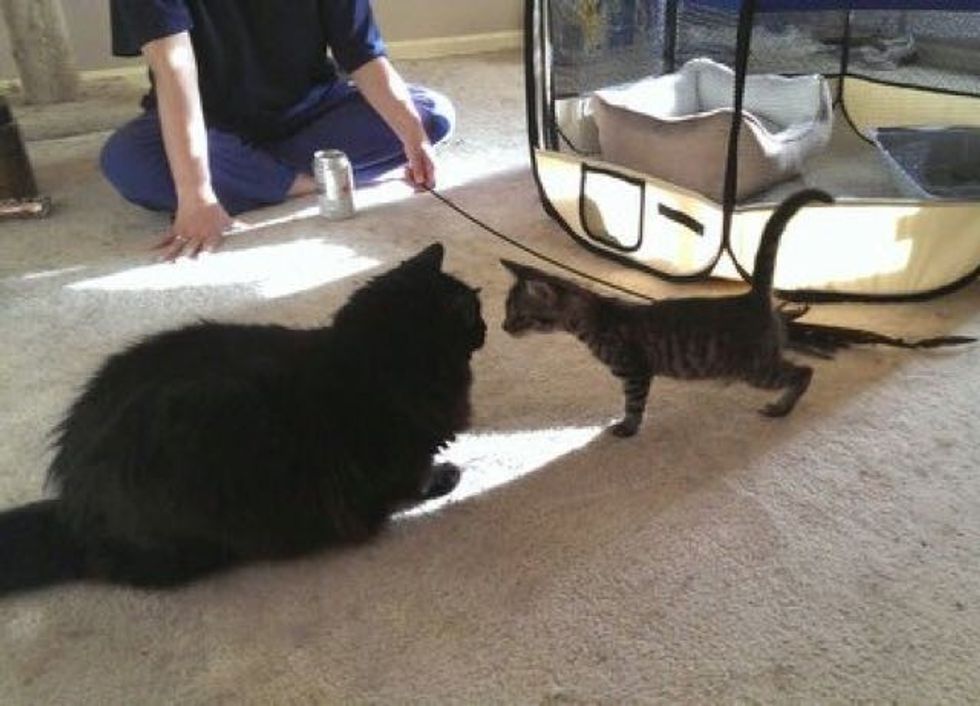 Photo: Sondra
"Trinity and her brother, Chewbacca (Chewie)."
They hit it off very quickly.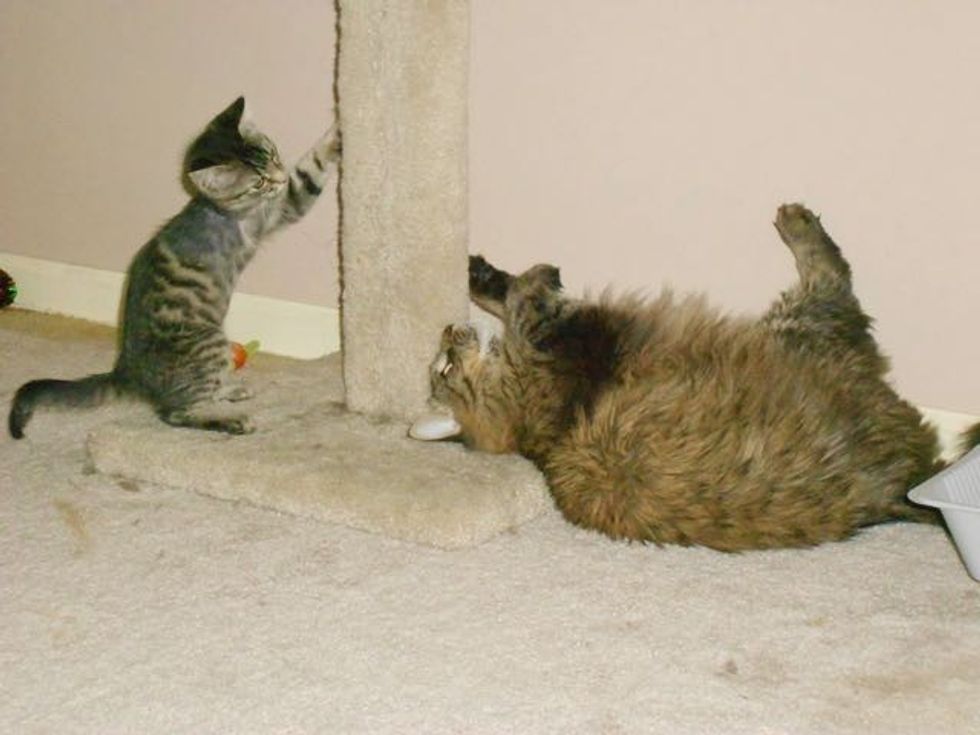 Photo: Sondra
"This was when we first got Trinity. The bond these two developed in such a short amount of time was astounding."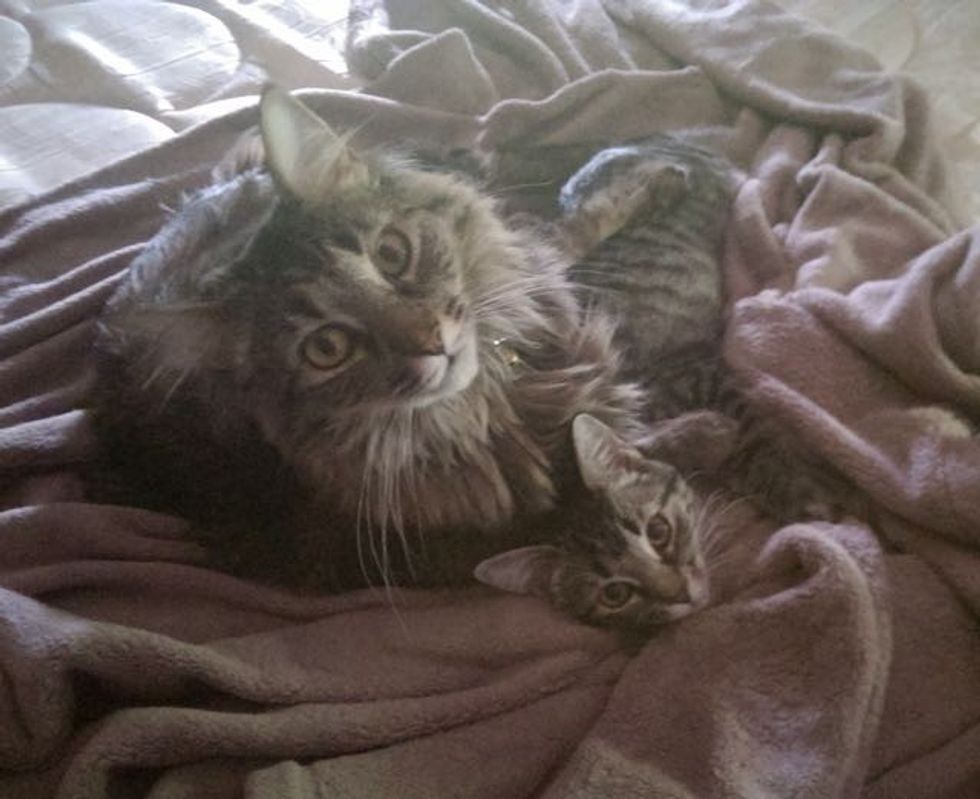 Photo: Sondra
"Our cats take care of cleaning the ear that Trinity can't reach, which is just awesome. They sometimes act 'in loco parentis' for her."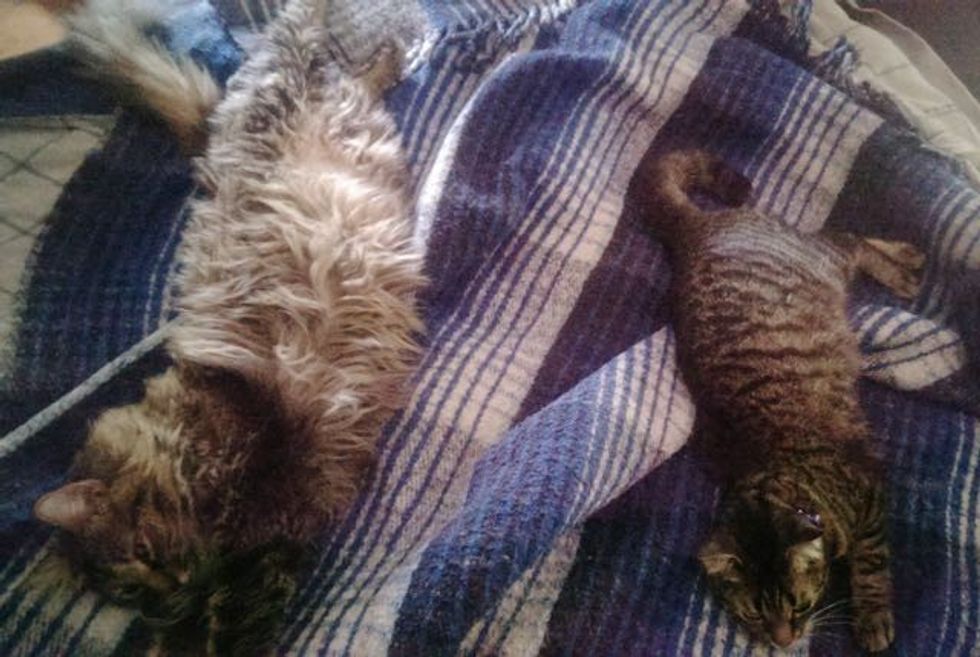 Photo: Sondra
"These two have become best buds. While they look it, they are not related."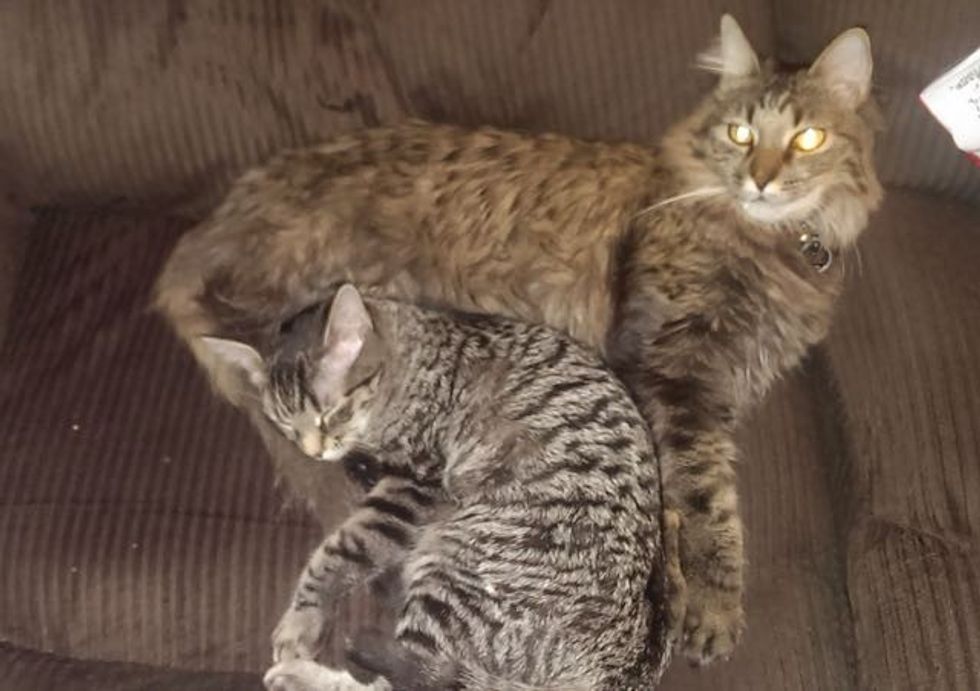 Photo: Sondra
It's hard to believe this is the same cat they met at the shelter. All it took was a second chance.
She knows she's perfect!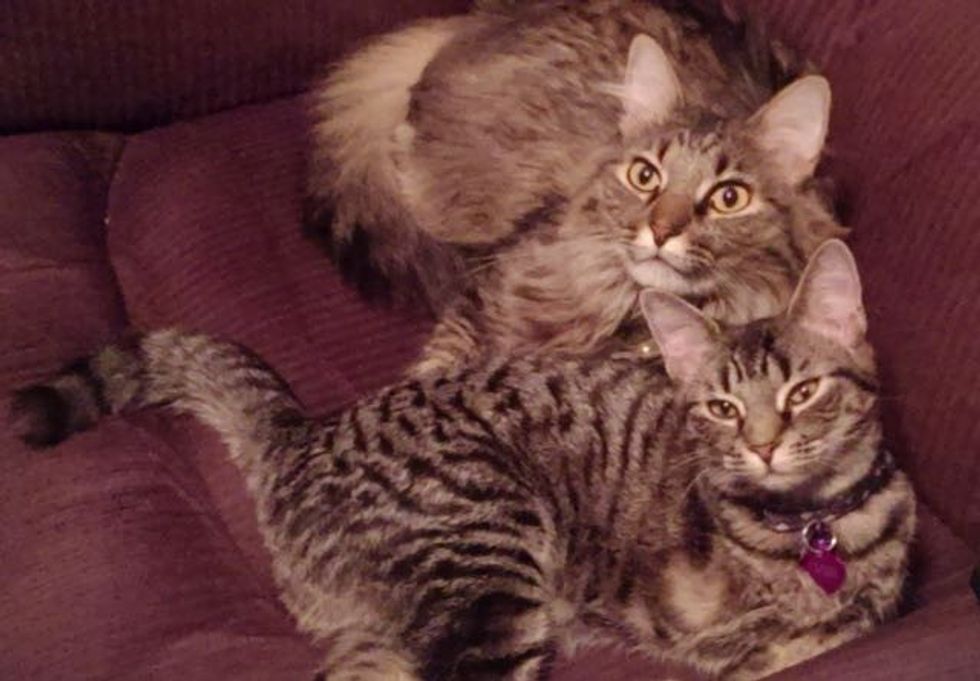 Photo: Sondra
Share this story and help a kitty with special needs find their forever loving home!