A stray cat was saved by a kind person when he was just a few weeks old. He met the family pup, a Spaniel, who was about the same age. The two took to each other and the rest is history.
"I found the stray outside my house when it was just a few weeks old. He had a bruised leg and had been abandoned by his mother," said aizaz08 of reddit. They nursed him back to health and introduced him to the rest of the family where he and the Spaniel really hit it off.
Stray cat and his Spaniel friend when they were both just two months old.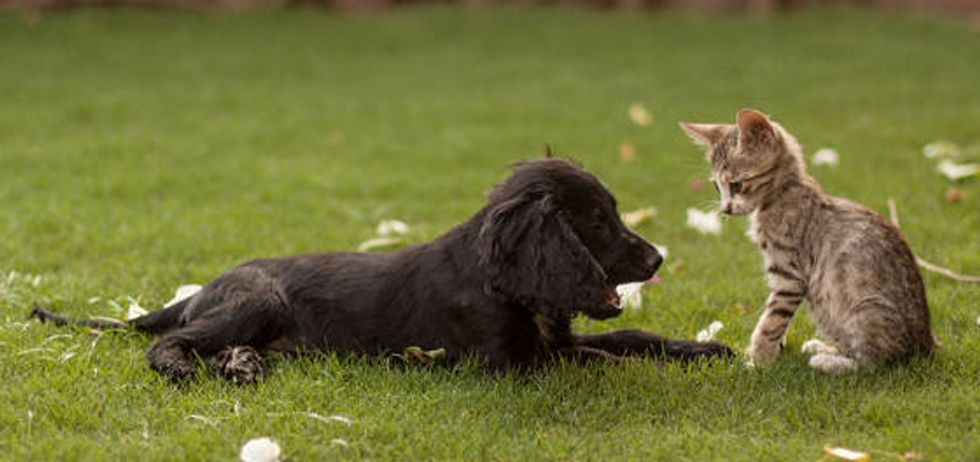 The little kitten is up to something...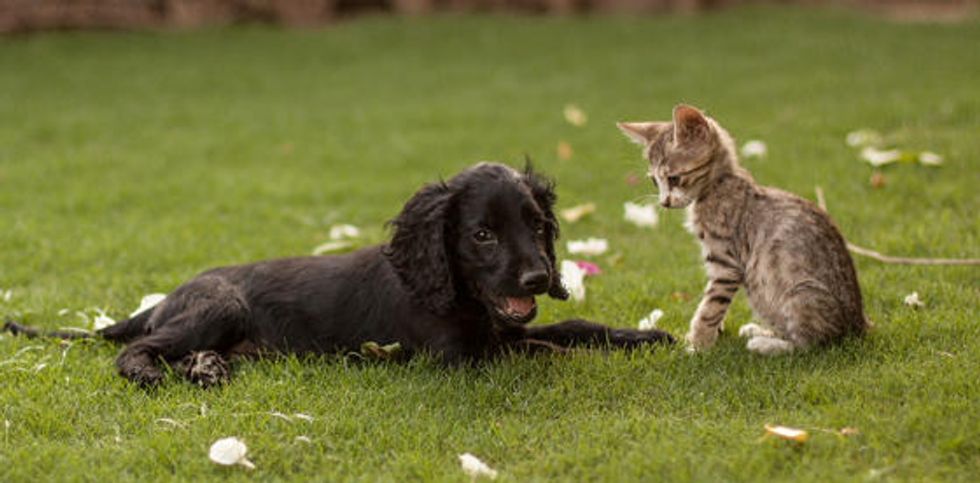 Love attack!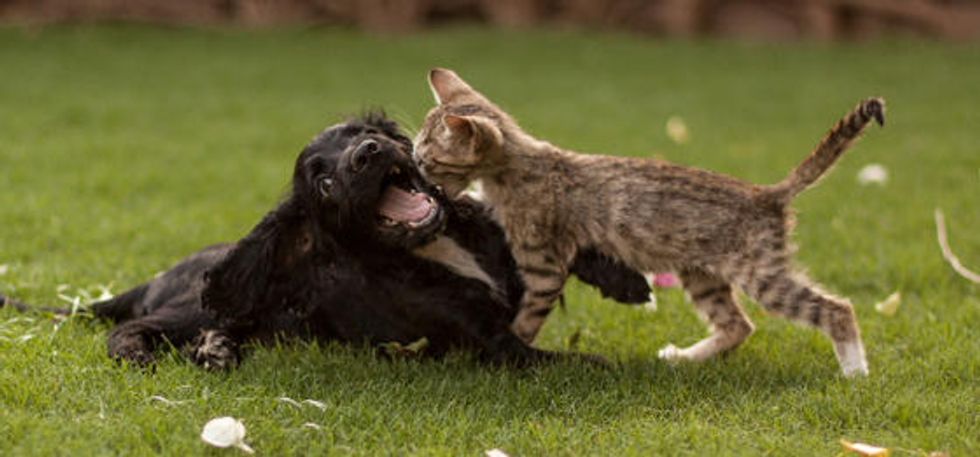 All grown up now. They are still together!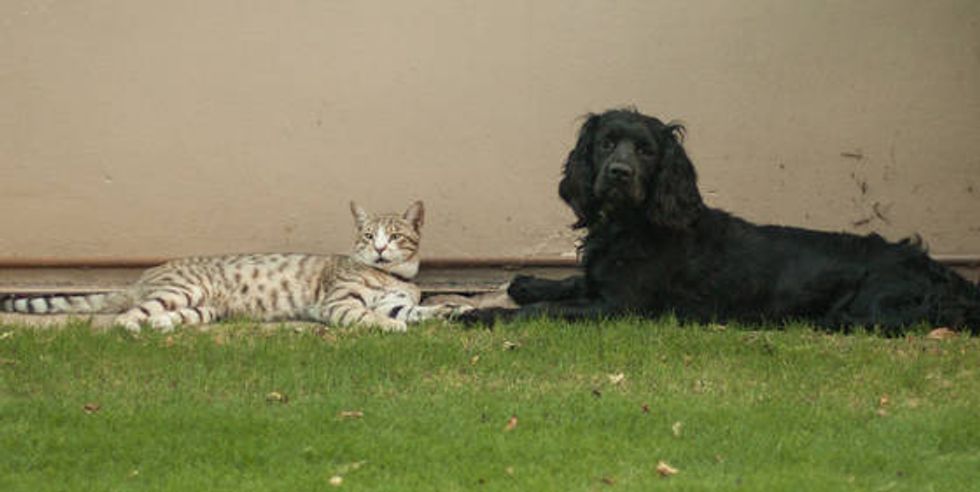 Photos via reddit.