These two stray cats are happy to finally be back on the ground again thanks to the police officers of Richmond Police department in Virginia. A team of four officers worked together to bring the kitties to safety.
The Richmond Police Department wrote: "They say cats always land on their feet, but two kitties stuck in a tree in Hillside Court recently were not about to find out. That's when Richmond Police stepped in. First Precinct Officer Kelly Morley was flagged down by a resident who was concerned because the cats had been stuck in the tree for five days and they couldn't get them down even with food. Officer Richard Chappell got the idea to stack a few city supercans as a way to help the cats down. Officers Brent Howlett and David Woods saw what he was doing and stopped to assist as well.
The neighbors were so thankful for the officers' kitty rescue and one of them took the cats in since they were strays and it was cold outside. Good work officers!"
The 2 stray cats that were stuck in the tree for 5 days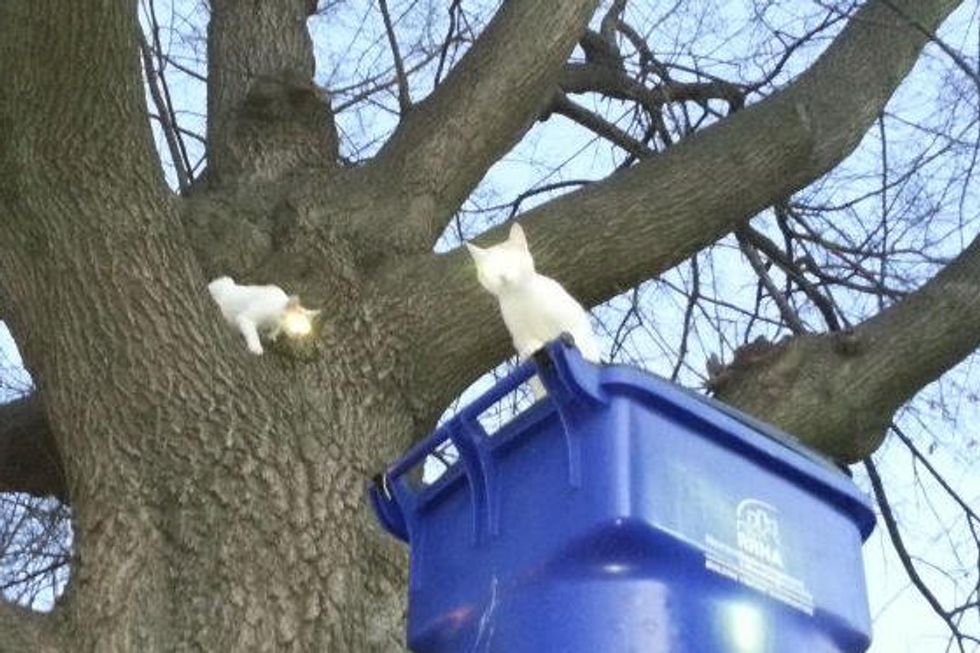 Officer Chappell came up with an idea to stack up a few city supercans, and the other officers joined in the rescue effort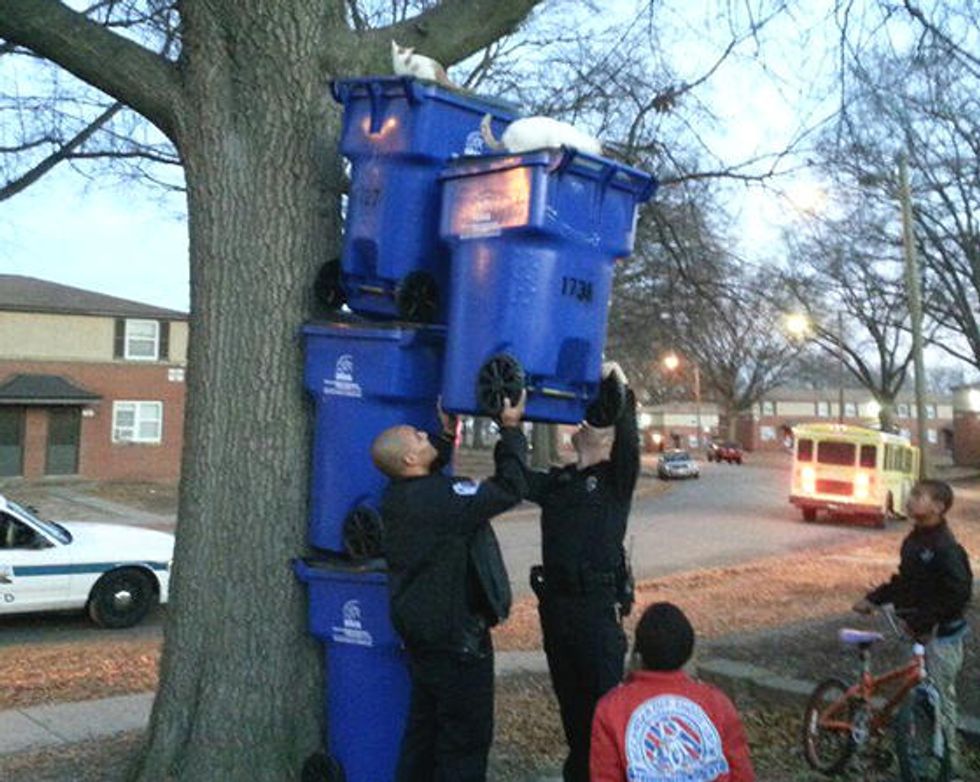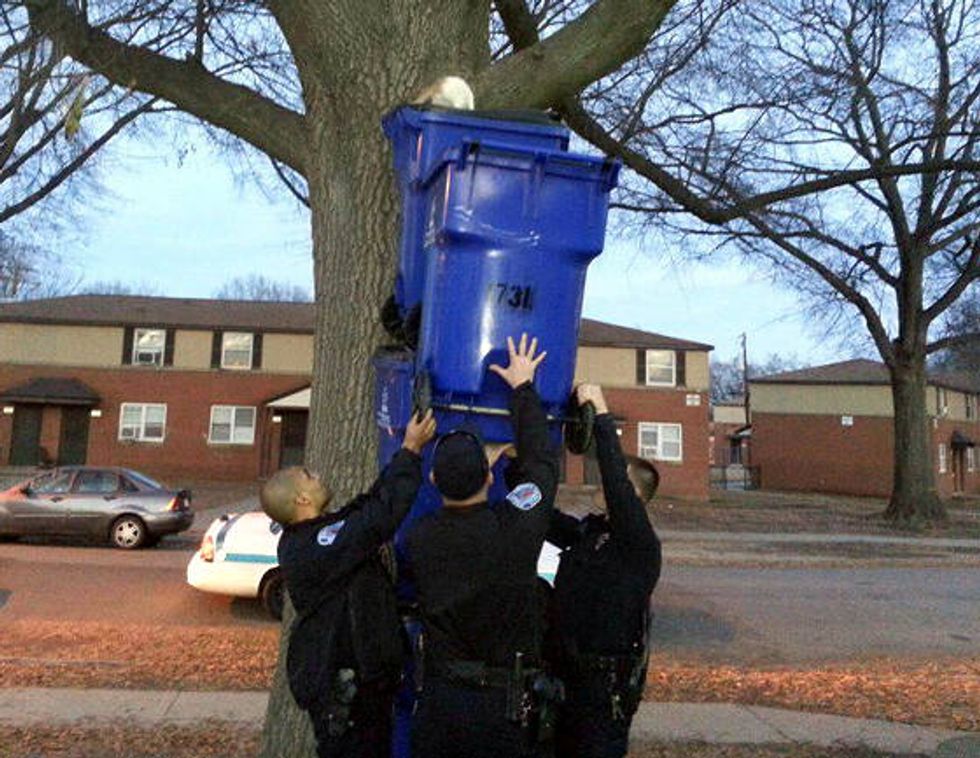 The kitties got down safely and were taken in by a neighbor so that they could have a warm place to stay for the winter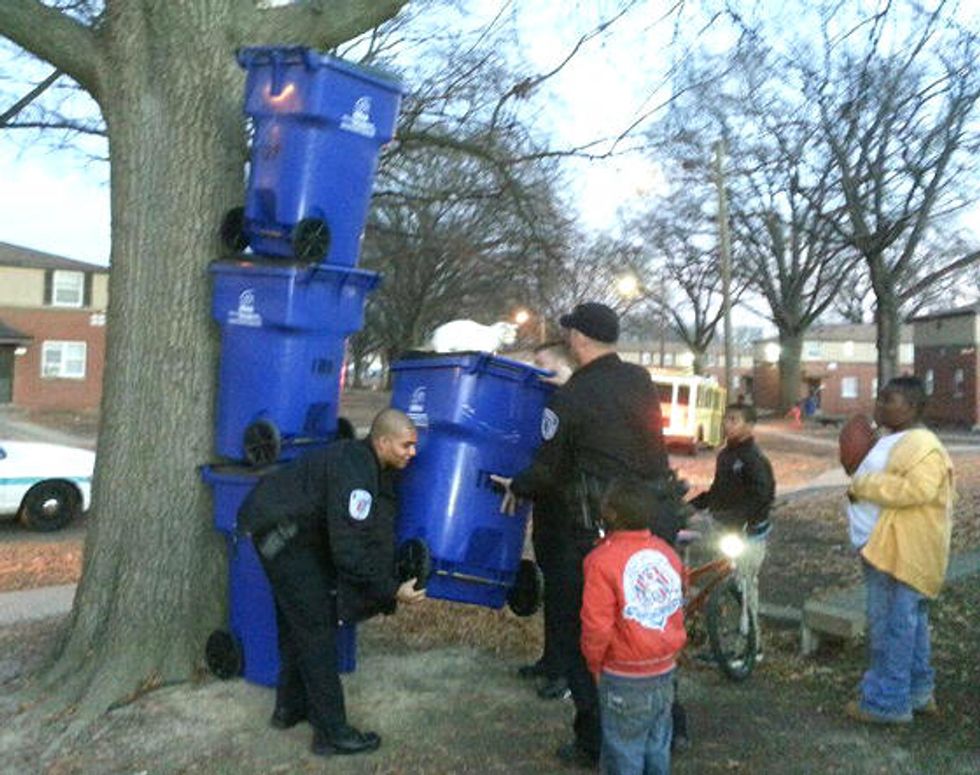 Source: Richmond Police Department.