A kitten snuck into a car wash seeking refuge during pouring rain.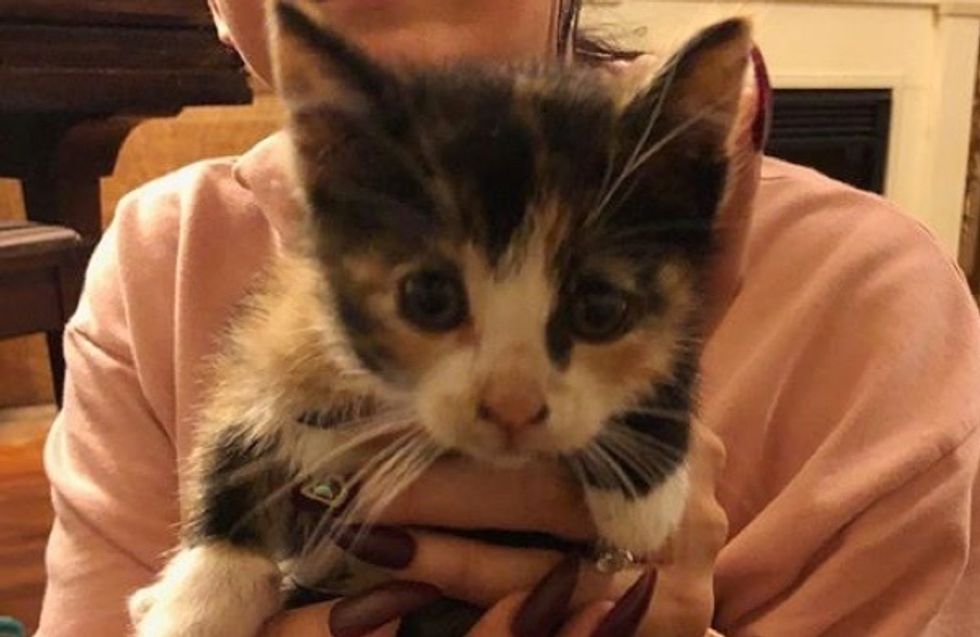 Little Wanderers NYC
Last week, an employee from a car wash in Bronx, New York spotted a tiny ball of fur running into their shop. A stray kitten surprised everyone there when she snuck in to seek shelter from the rain outside.

The little calico was running around, trying to find a place to hide. One of the workers contacted a volunteer of Little Wanderers NYC, a local animal rescue, for help.
"The tiny calico kitten ran into their car wash seeking refuge from the pouring rain and bad weather in New York," the rescue shared with Love Meow. "Our heroic volunteer Evelyn put on a super hero cape and got on her way."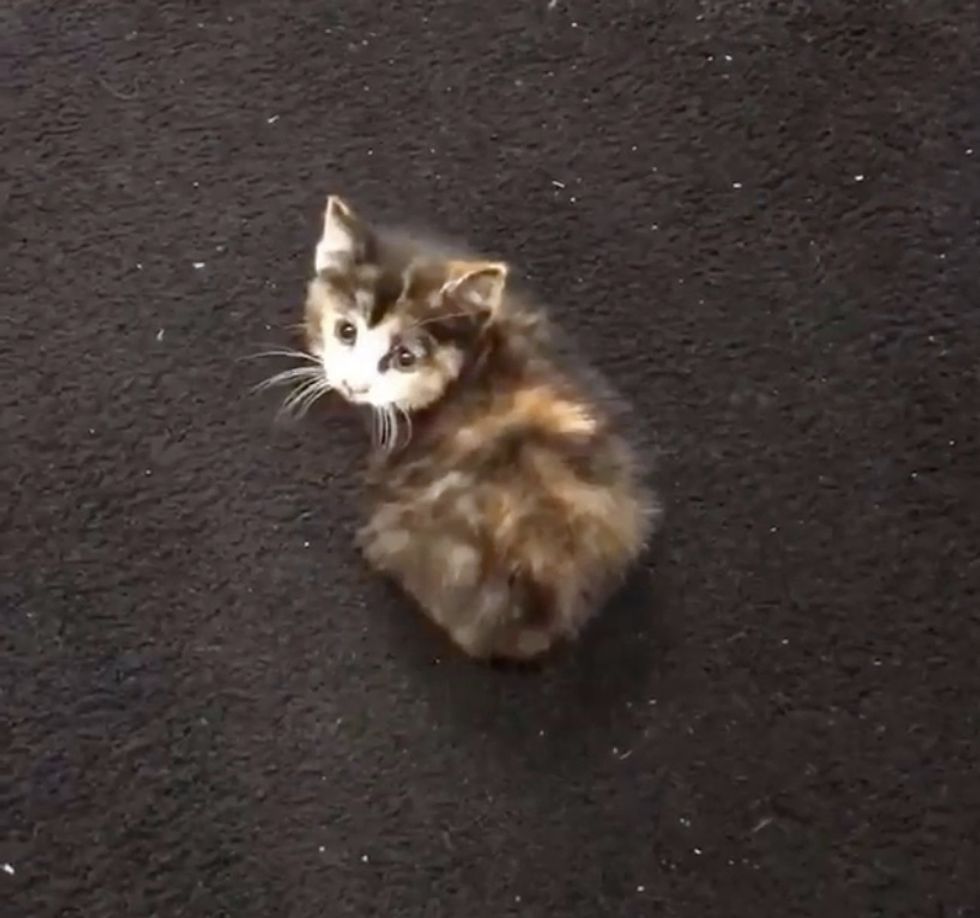 Little Wanderers NYC
The kitten had wedged herself in a machine, trying to hide. They put a towel in there to help her dry, but the kitten just squirmed behind it.
Evelyn arrived with a carrier and saw those little beady eyes peering at her. She talked to the kitten in a soft voice and tried to reassure her that she meant good.
When the kitten was calm, Evelyn gently scooped her up and brought her to safety. "She is a precious little girl that we've named Zora Rose," Little Wanderers said.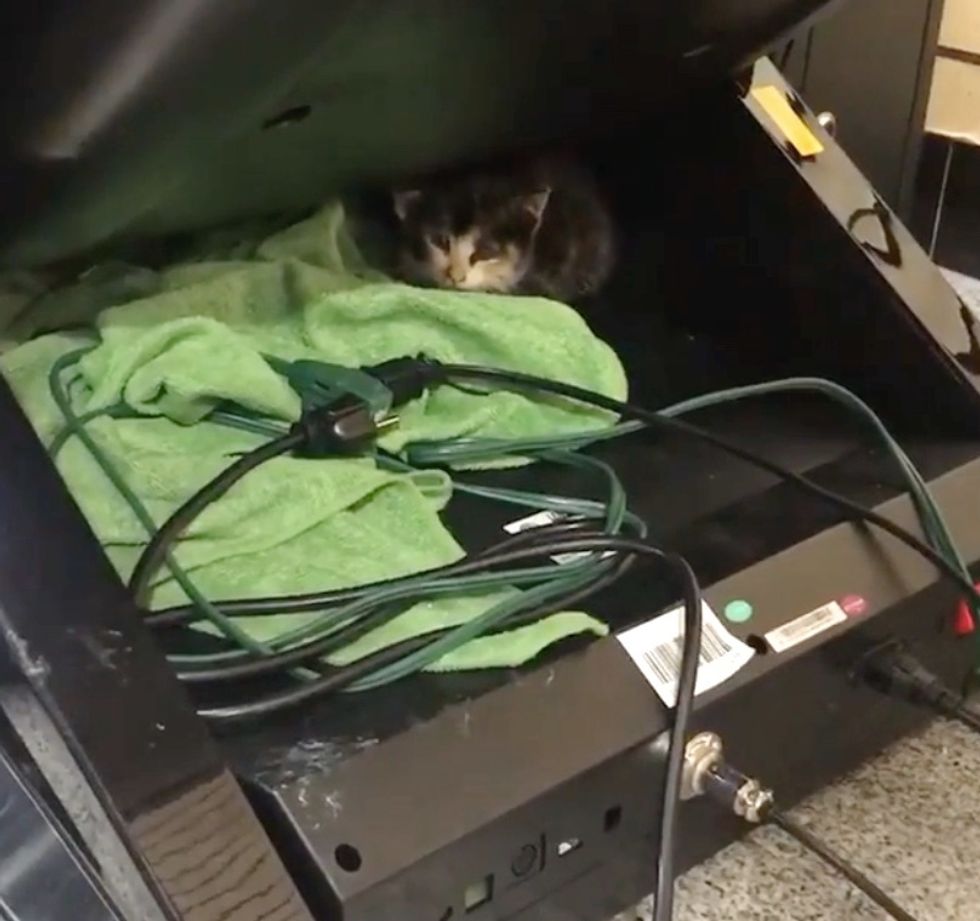 Little Wanderers NYC
Evelyn offered to foster the little calico so she could thrive and socialize in a loving home.
Watch the kitten's rescue journey in this video:
Kitten sneaks into car washwww.youtube.com
In just a few hours, little Zora Rose came out of her shell and began to play and seek attention. She was rolling around on her back in the comfort of her new bed.

Little Wanderers continues to help the neediest cats in the toughest neighborhoods.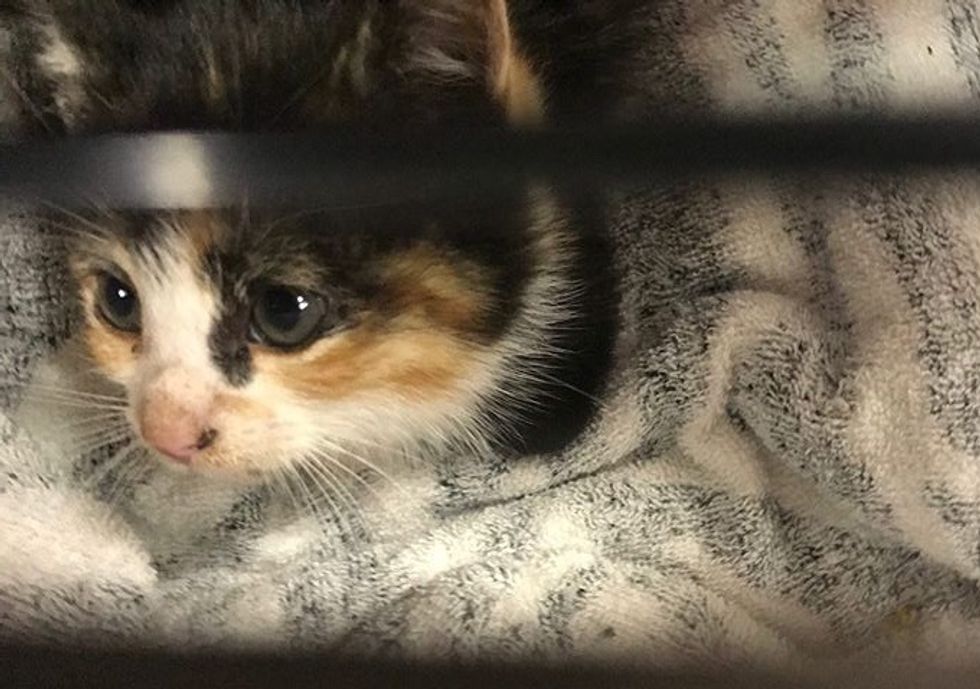 Little Wanderers NYC
"Despite the larger animal welfare agencies being closed, we are still rescuing animals in need, and even at a greater volume," Little Wanderers shared with Love Meow.

"In April Little Wanderers adopted out 104 cats. We rescued an almost equal number."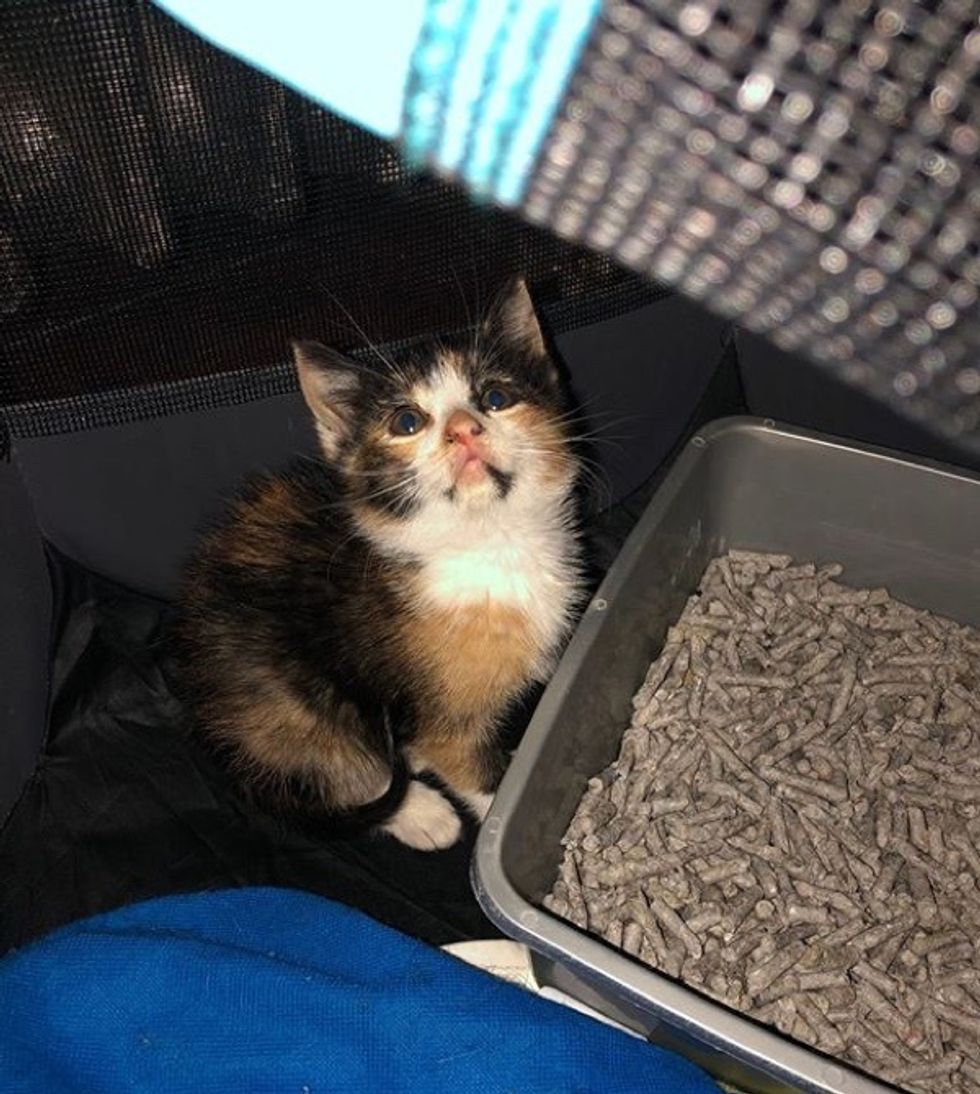 Little Wanderers NYC
Just like those that have found their forever homes through Little Wanderers, Zora Rose will have a family of her own once she's ready for adoption.

For now, she's busy growing and showing off her adorable personality.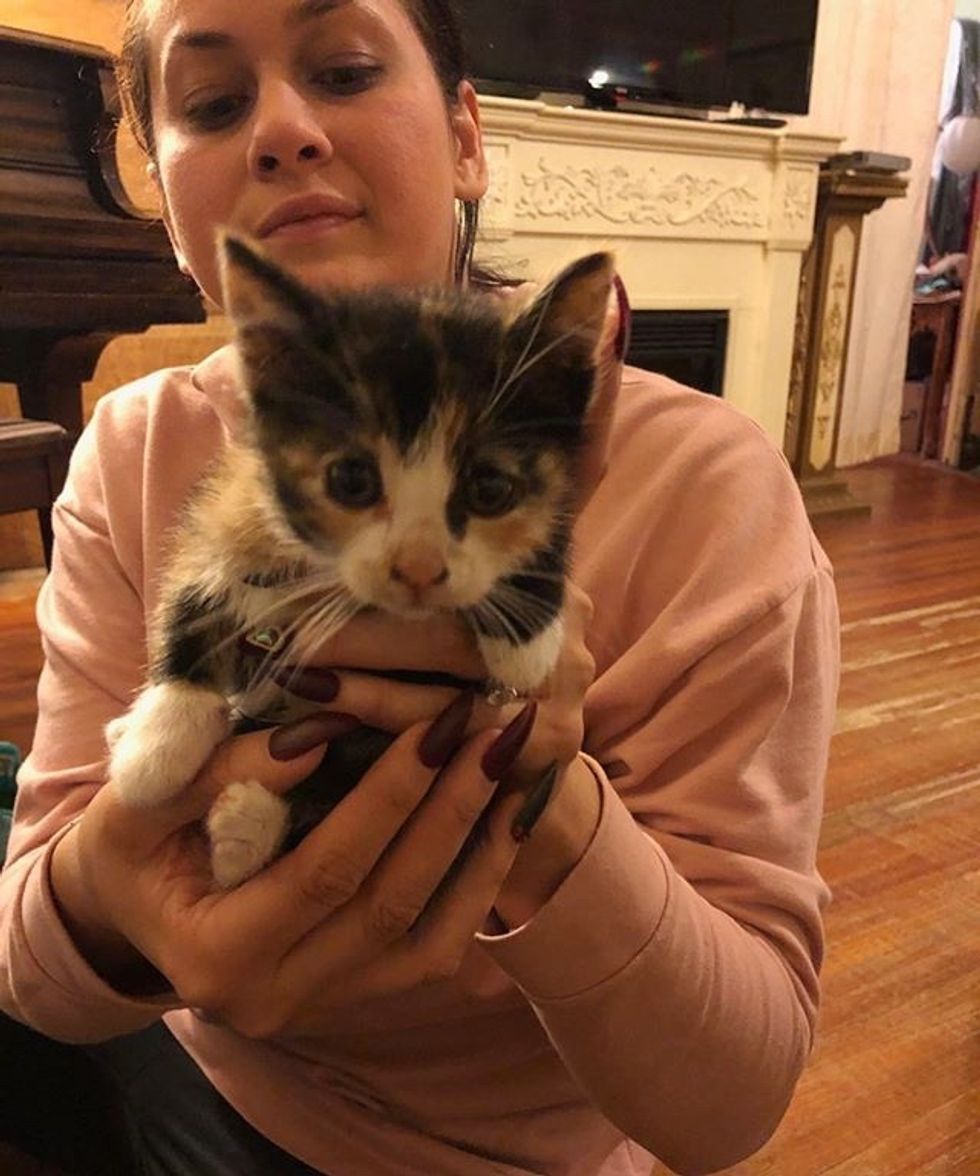 Little Wanderers NYC
Share this story with your friends. Follow Little Wanderers NYC on Facebook and Instagram.
Related story: Stray Cat Comes Back to Find Her Kittens Who Were Brought to the Shelter