Local residents reported sightings of a possible cougar in Hernando, Mississippi.
Scott Madaus of FOX13 Memphis was dispatched to search for the possible large wild cat, but ended up getting interrupted on live TV by a rather smaller feline.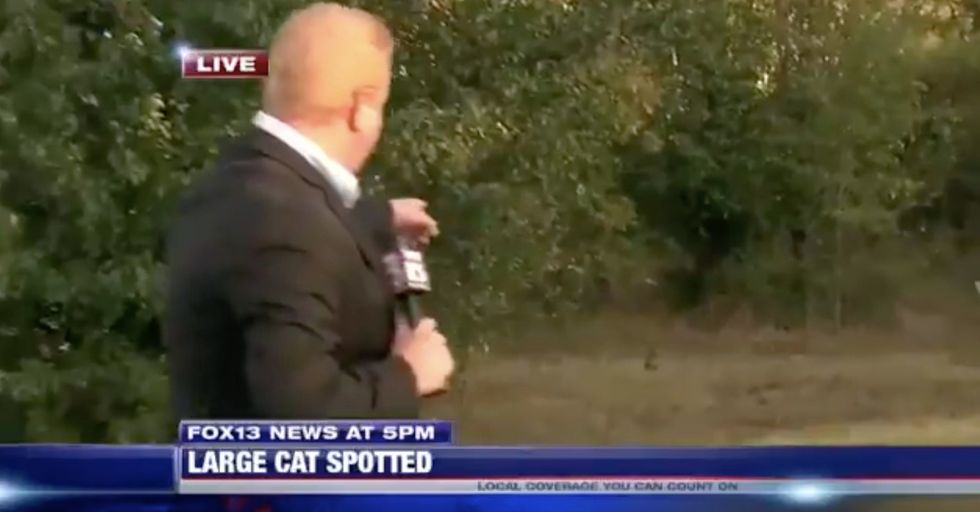 Scott Madaus FOX13 Memphis
Scott reported to the field where the claimed cougar was last seen. In the midst of a live report, a house cat, nonchalantly showed up in the field, just feet away from where a local man spotted the wild cat.
Instead of finding a cougar, they found a tabby cat, loitering about. The uninvited feline guest quickly stole the show by upstaging Scott with his ever-so-content face, as if nothing fazes him, not even a TV crew.
Scott decided to do a live "tease" titled "LARGE CAT SPOTTED" before commercial break to show the audience their discovery.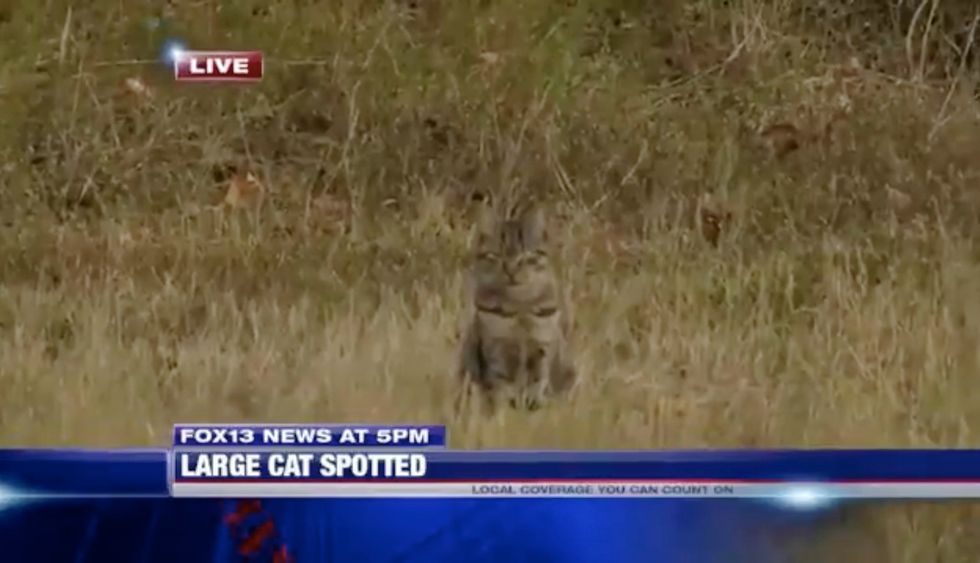 Scott Madaus FOX13 Memphis
"I'm Scott Mattis live in Hernando, Mississippi where there is a reported spotting of a cougar. And that's not it," Scott said. "That looks like a house cat."
Watch the clip in this video:
They weren't able to find the cougar in question, but this unexpected feline friend made everyone's day with his special appearance!
@davidmackau That's the cougar's "stand-in". The star of the news bit is resting comfortably in his trailor....… https://t.co/iy46OebeSQ

— J Reed (@J Reed) 1507998672.0
Cats will be cats!
when you lied on your resume about how much experience you have https://t.co/6BzkTFZVPM

— David Mack (@David Mack) 1507923273.0
Here's the footage of the cougar in question:
Share this story with your friends.
Related story: Stray Kitten Walks in Studio and Makes Surprise Appearance on Live TV