A very pregnant cat was given a second chance by the kind people that rescued her and brought her to the Langley Animal Protection Society.
She is about two years old and has a broken canine tooth on her upper right side. They named her Firefly. "I thought Firefly was a perfect name - she's the size and shape of a spaceship, and she's carrying a full crew inside," said the fosterer via TinyKittens.
On July 15, Firefly's belly popped and seven tiny kittens made their debut into the world. Firefly immediately took on the role of a nurturing and caring mother, nursing and cleaning her babies, giving them unconditional love that only a mother would.
Thanks to LAPS, the family of eight are doing well and all the kittens are healthy and happy. They were able to find a vet to visit the Firefy crew to give them a checkup and the kittens' first dewormer.
Soon they will be put up for adoption. Now they just need a bit more growing to do. Firefly and her kittens are some of the lucky ones at LAPS. A second chance has not only saved a cat, in this case, it has saved eight.
Firefly the cat was rescued with a big belly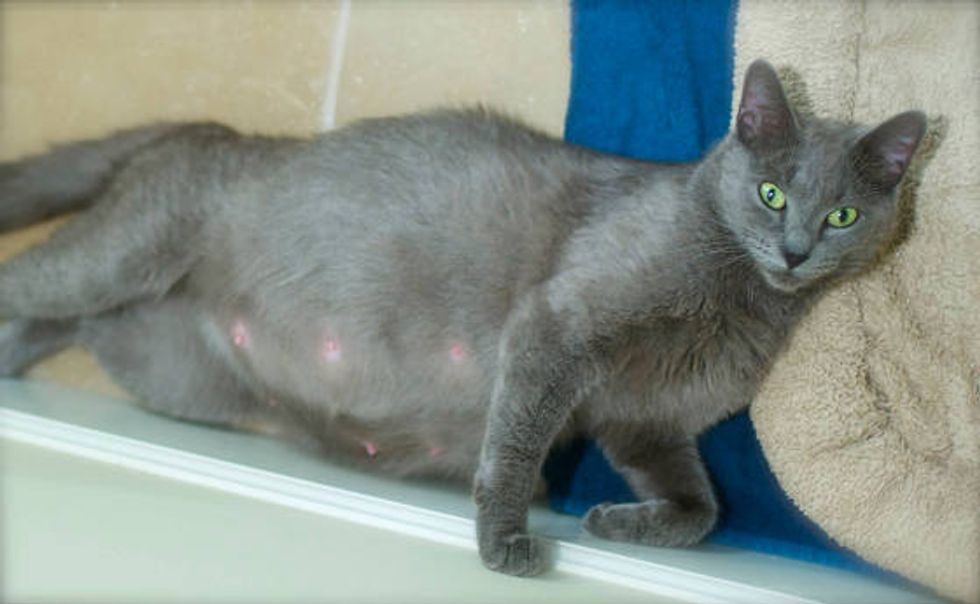 Her belly popped on July 15 and 7 tiny kittens made their debut into the world.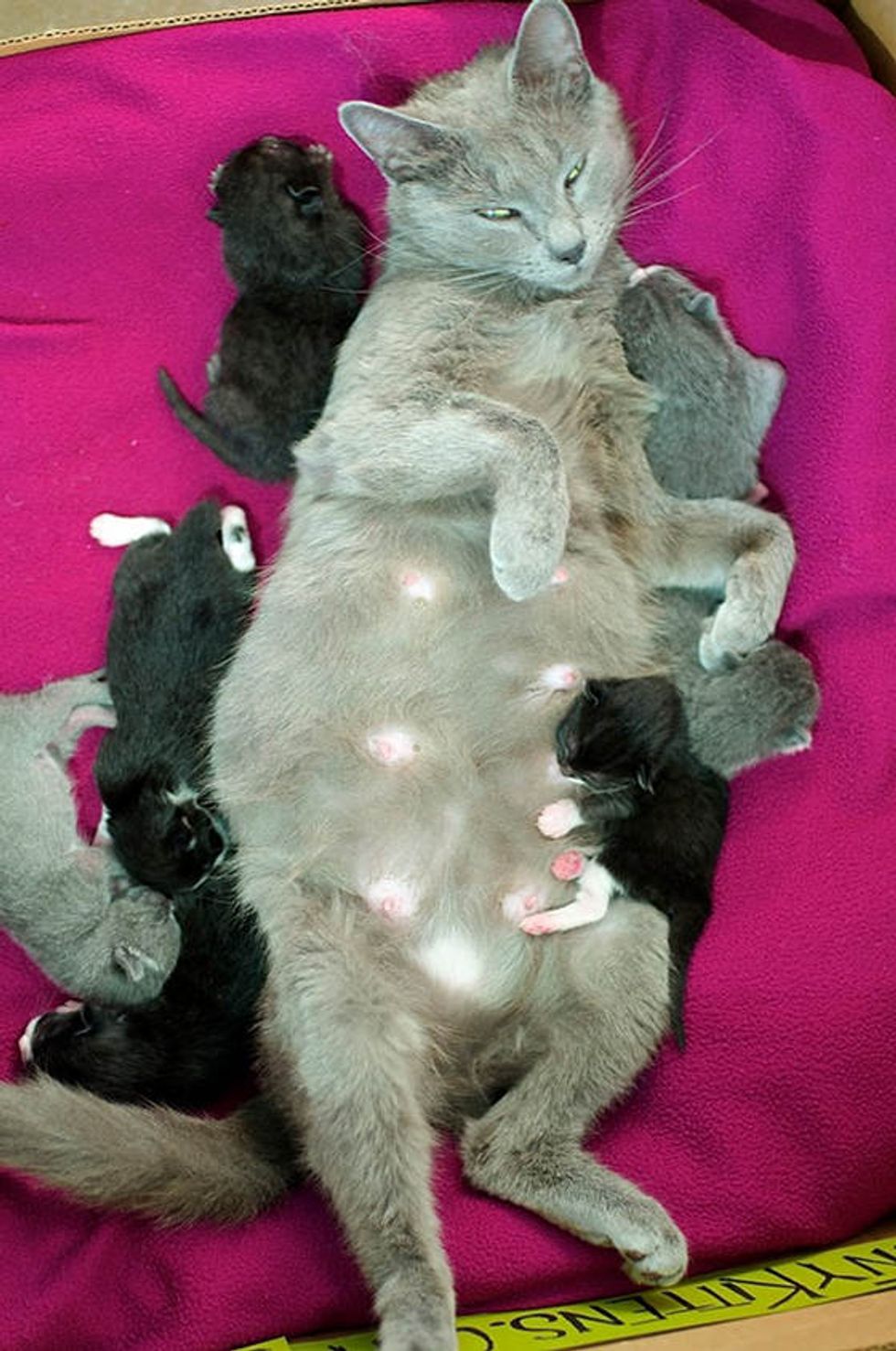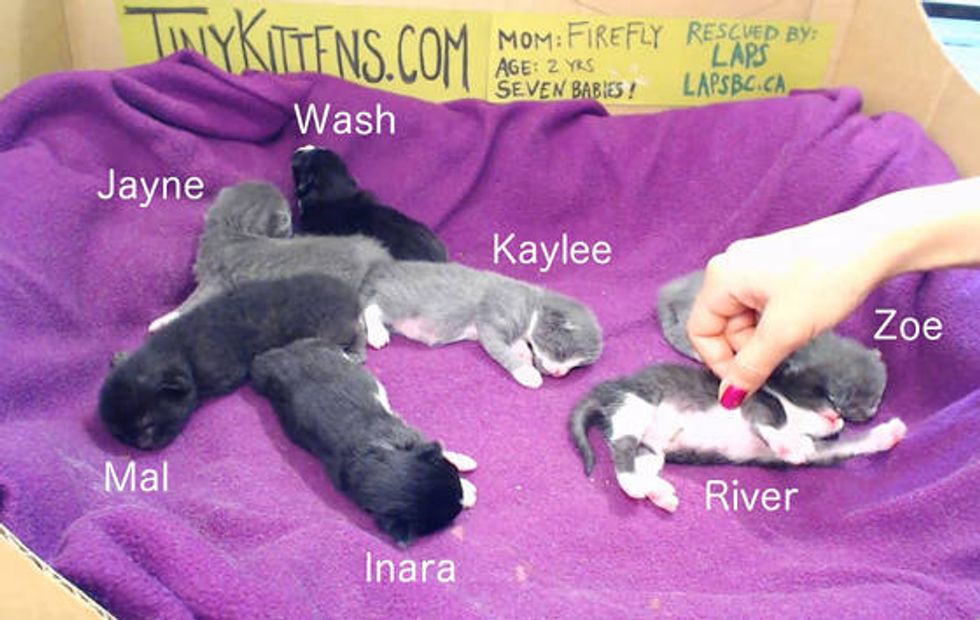 Protective and loving mama cat never leaves her kittens out of her sight.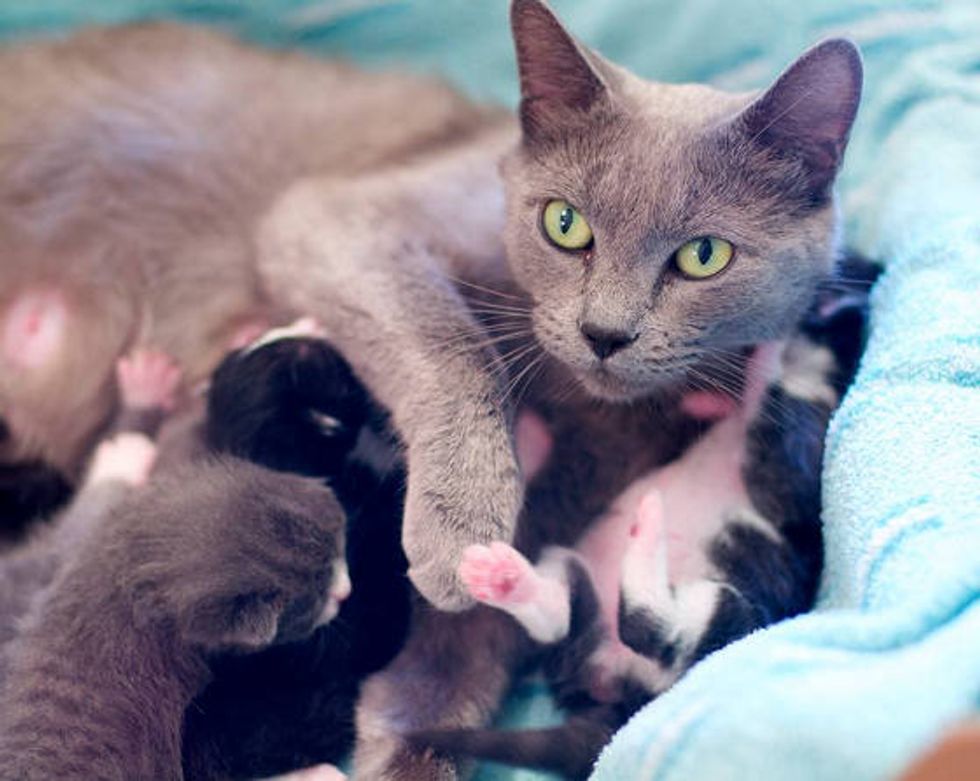 A loving and tender moment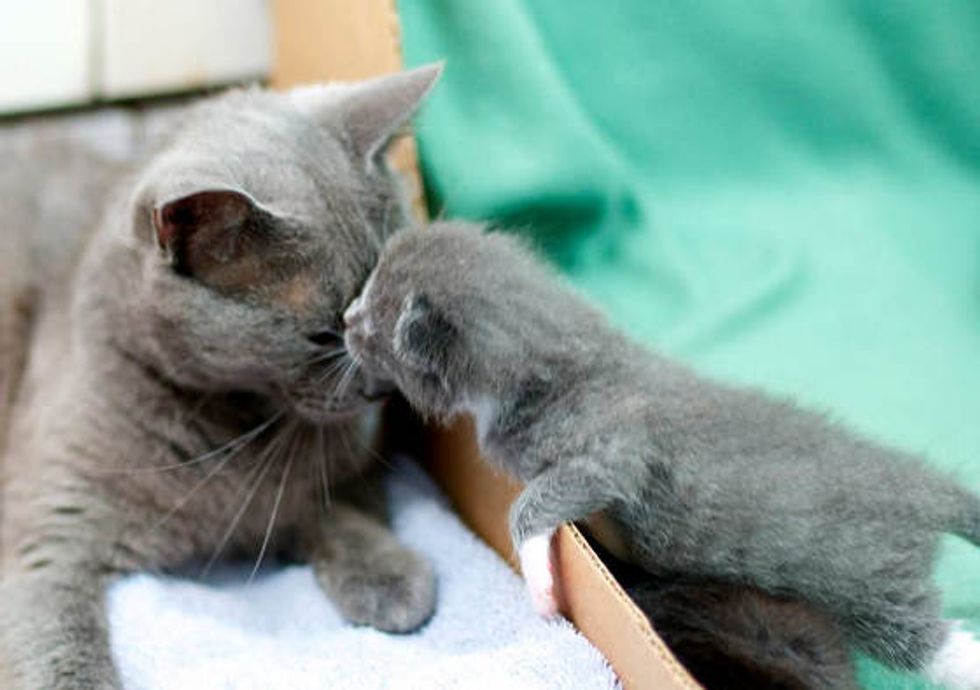 A kiss and a cuddle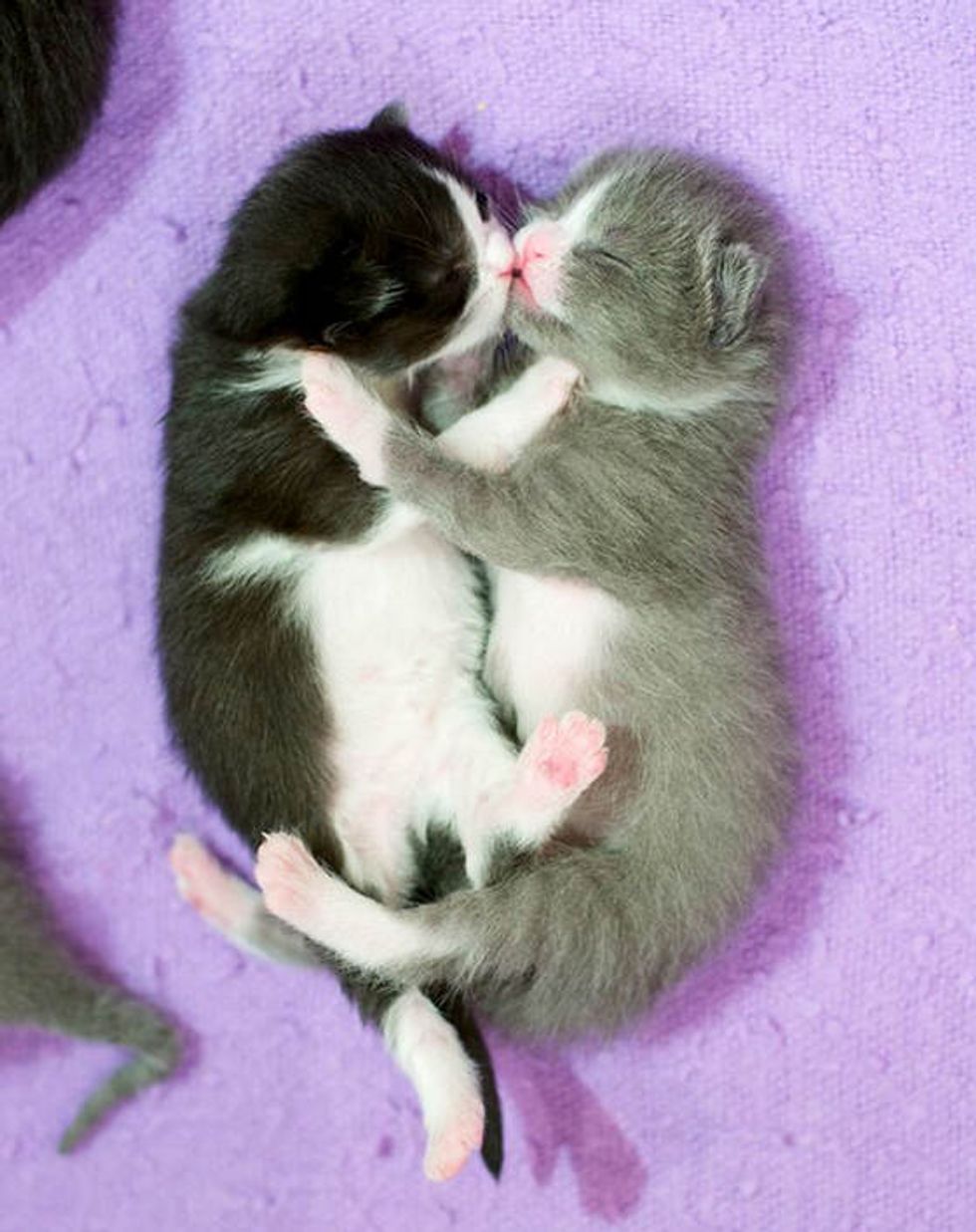 Stretchhhhh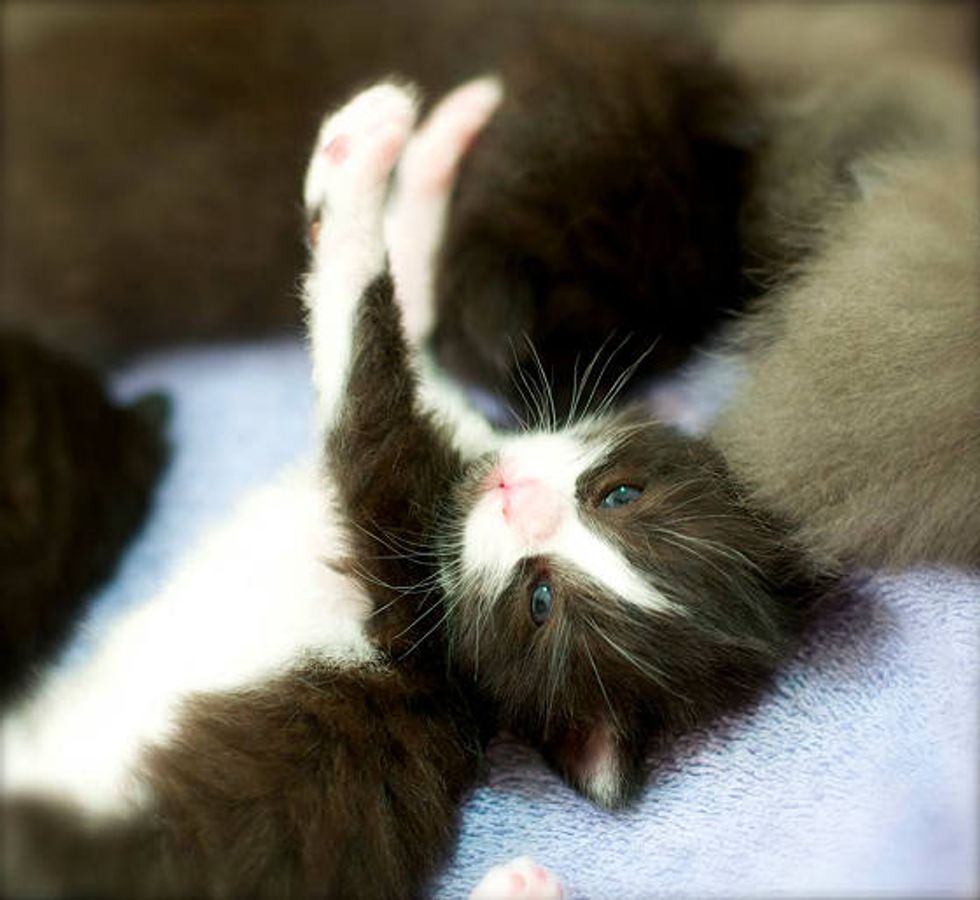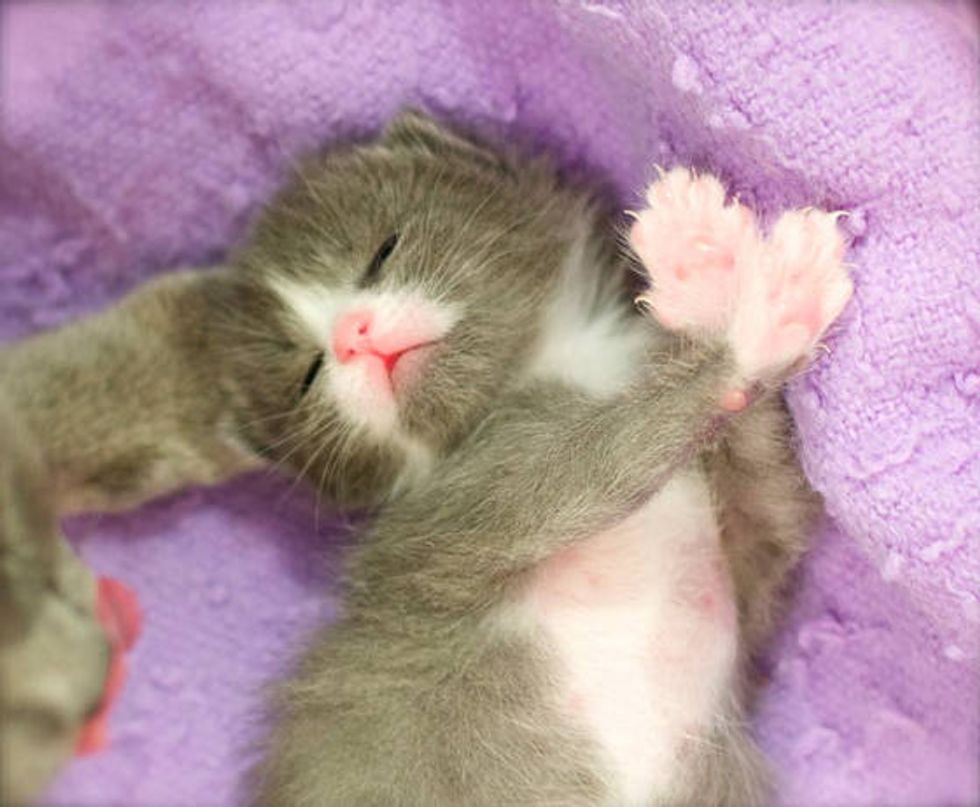 All seven itty bitty kitties from the Firefly crew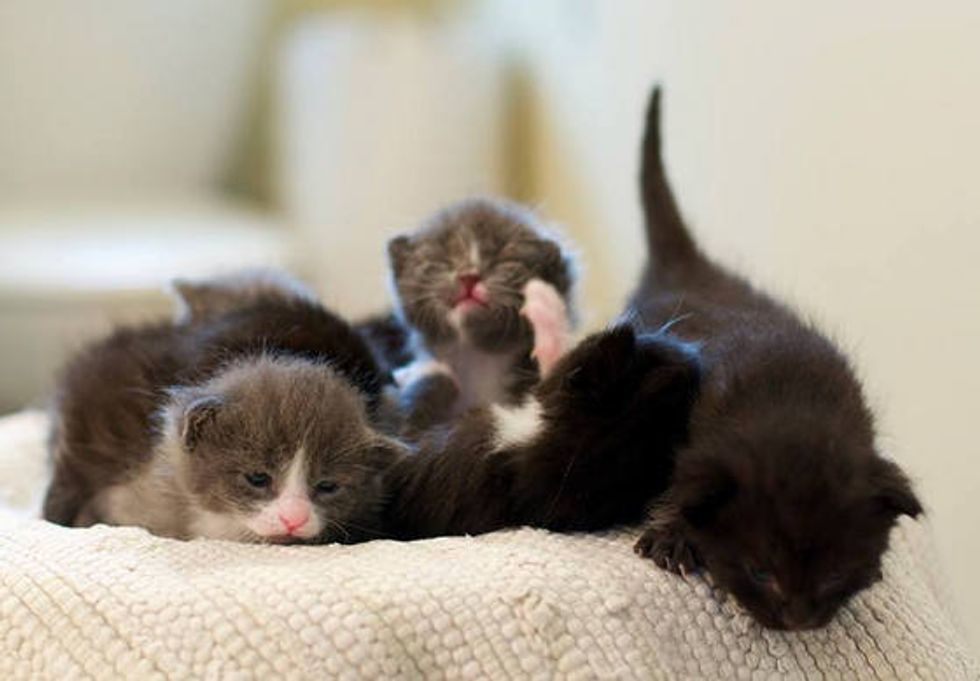 Photos by TinyKittens. Watch them live.