A tiny 5-week-old kitten, who was born with tiny eyes and weak hindquarters, was so happy to be saved that he couldn't stop cuddling.
Meet Amora.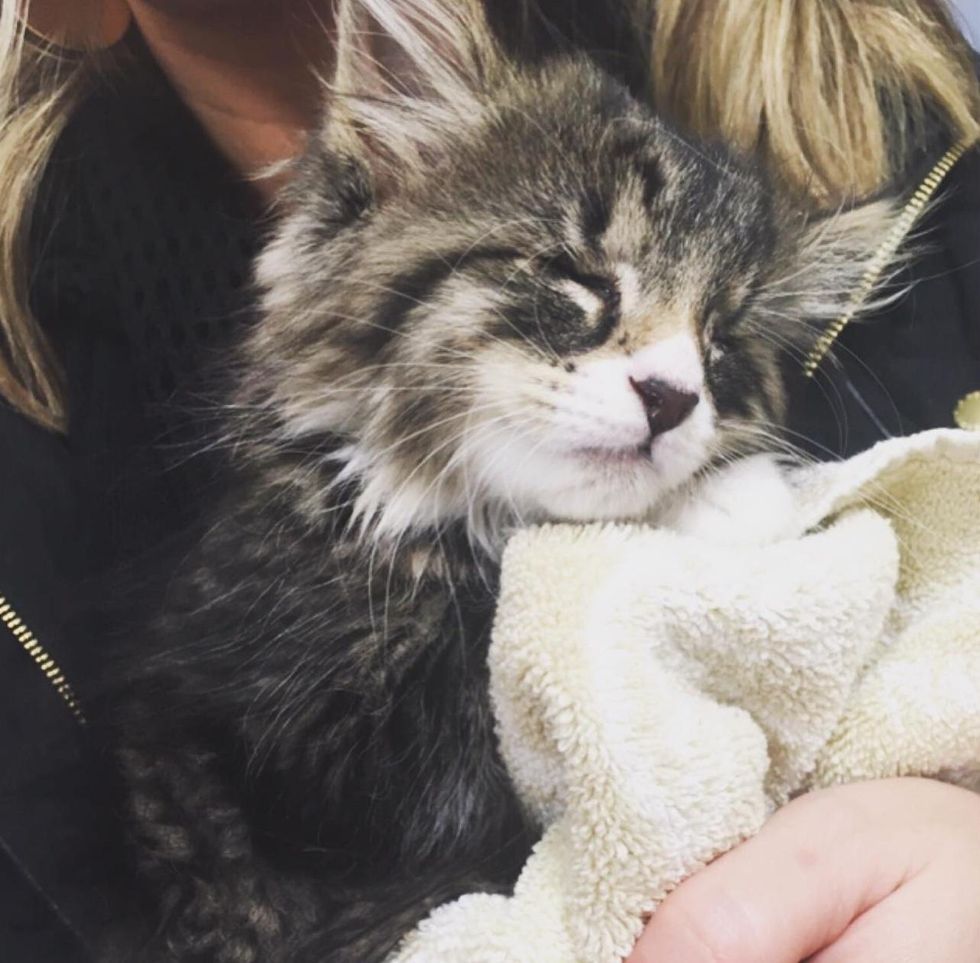 The Odd Cat Sanctuary
This little fluffy kitty was born with a congenital condition called microphthalmia, which the eyeballs are much smaller than normal. He also has deformity in his backend. Though he can't walk on four paws, nothing can slow him down.

When Tara, founder of The Odd Cat Sanctuary (in Salem, Massachusetts), learned about this special little boy, she took him in so he could get a chance at a better life he so deserves.
"He may be blind and has poor use of his legs, but he is so happy," Tara told Love Meow.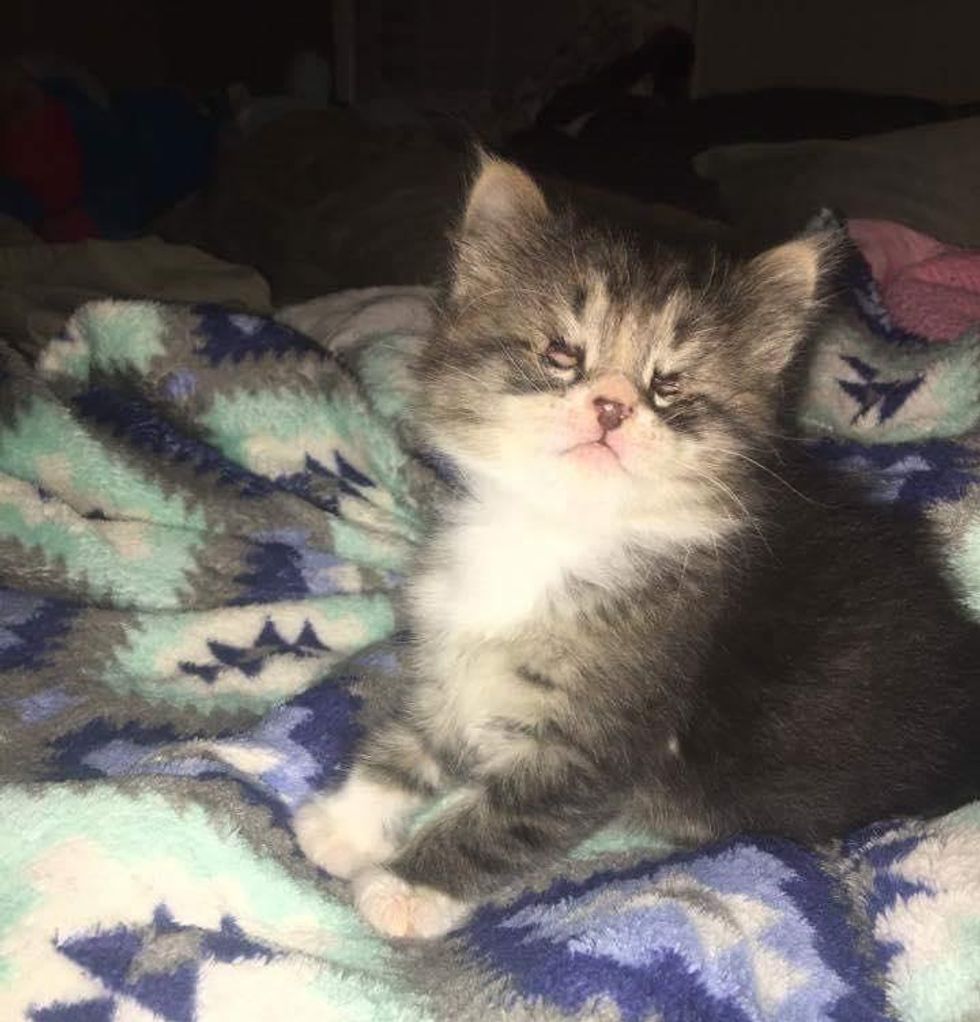 The Odd Cat Sanctuary
Since the day he came to the rescue, he hasn't stopped cuddling. The Odd Cat Sanctuary found him a foster home where he blossomed into a fluffy ball of energy.
Despite being blind and unable to use his hind legs fully, Amora has proven that he can make do with what he's got and enjoy life to the fullest.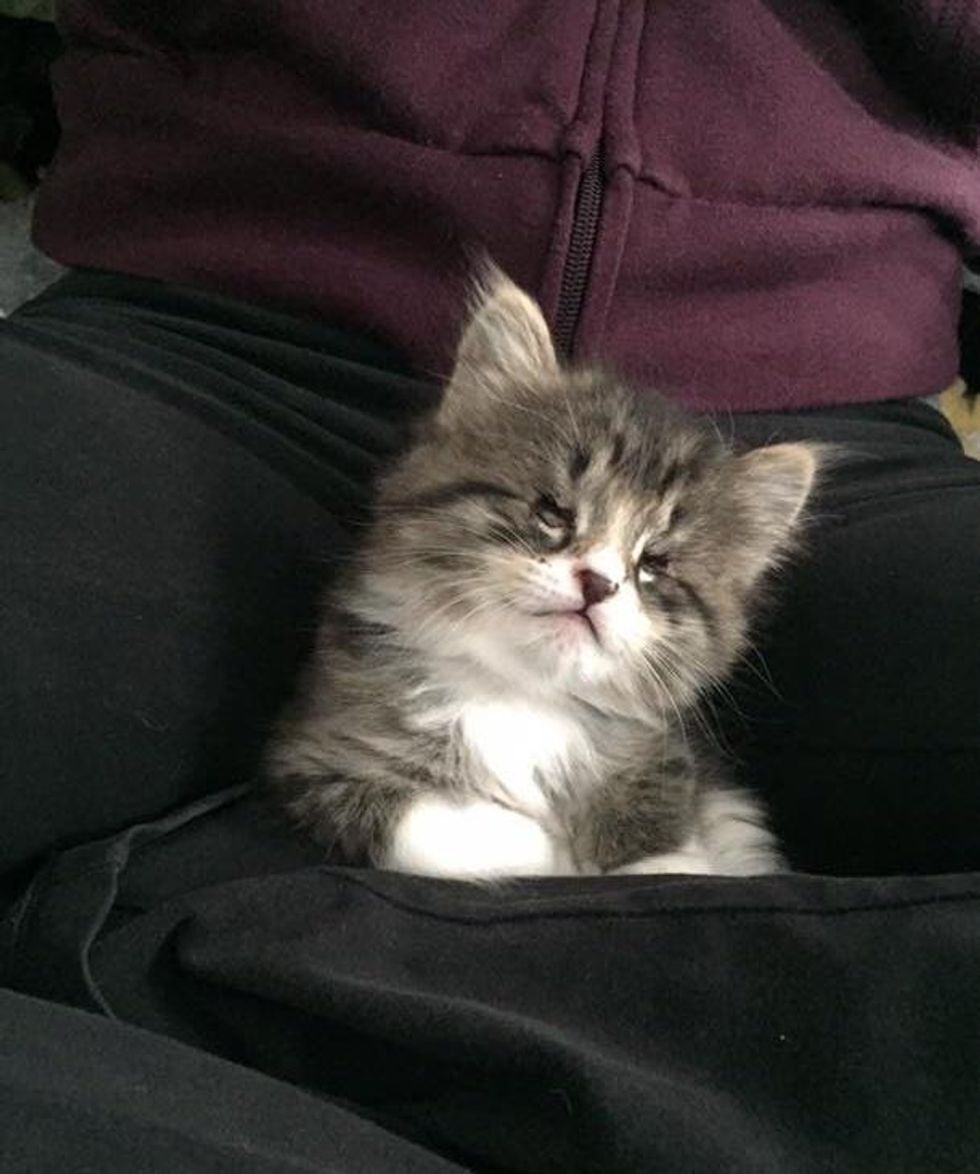 The Odd Cat Sanctuary
"He doesn't know he is any different. When we take him to his vet appointments, he acts like he owns the room. He walks around with confidence. He can't see but he acts like he has sight and he can walk normal," Tara told Love Meow.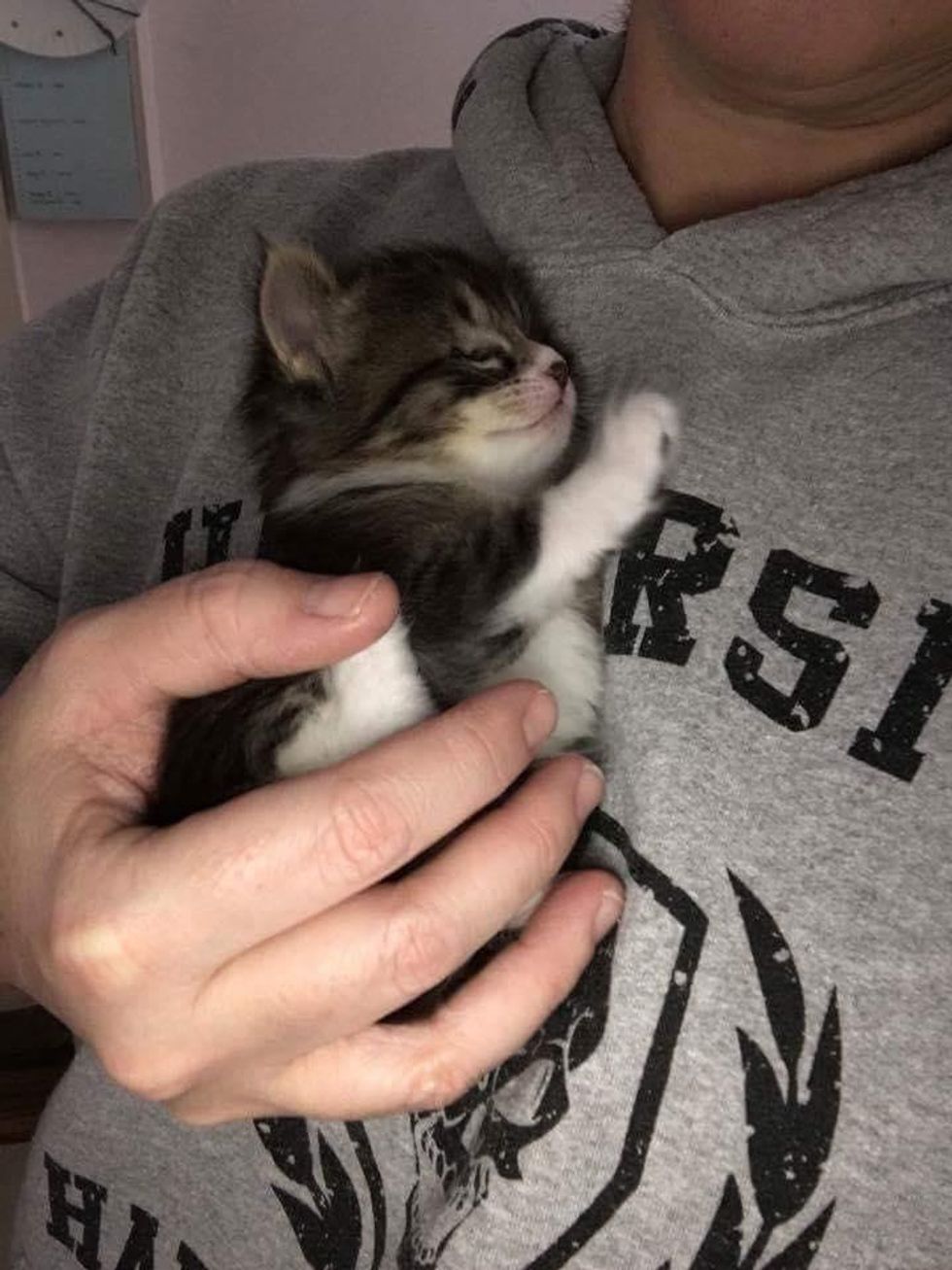 The Odd Cat Sanctuary
The rescue reached out to their specialist to see if surgery might be an option for Amora.
"He is not a candidate for surgery. The vet said he's thriving, playing, eating, drinking and is a happy cat, and he doesn't need the surgery. He can get around just fine and can jump up on furniture and play."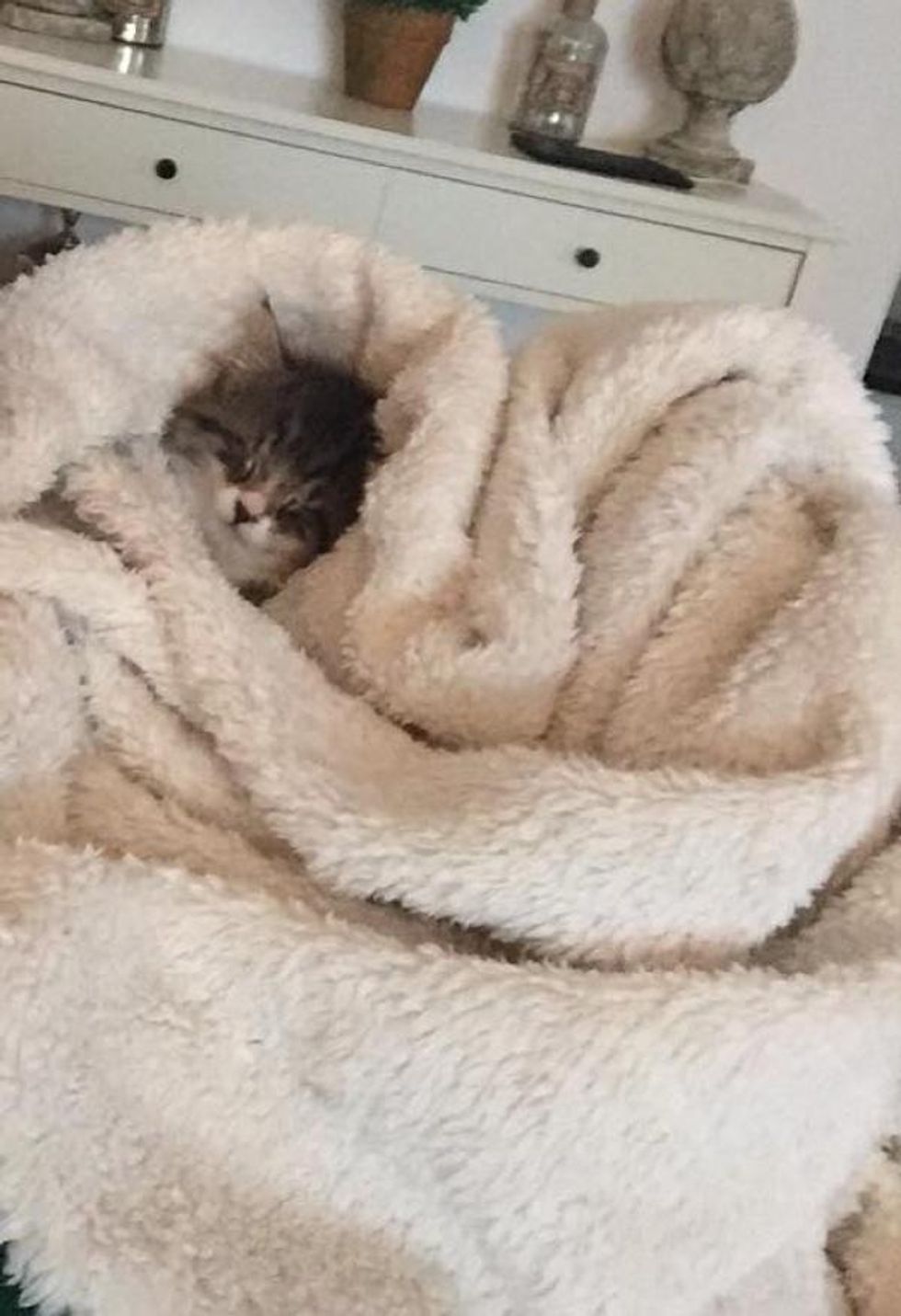 The Odd Cat Sanctuary
Amora found a cuddle buddy whom he shares quite a resemblance with.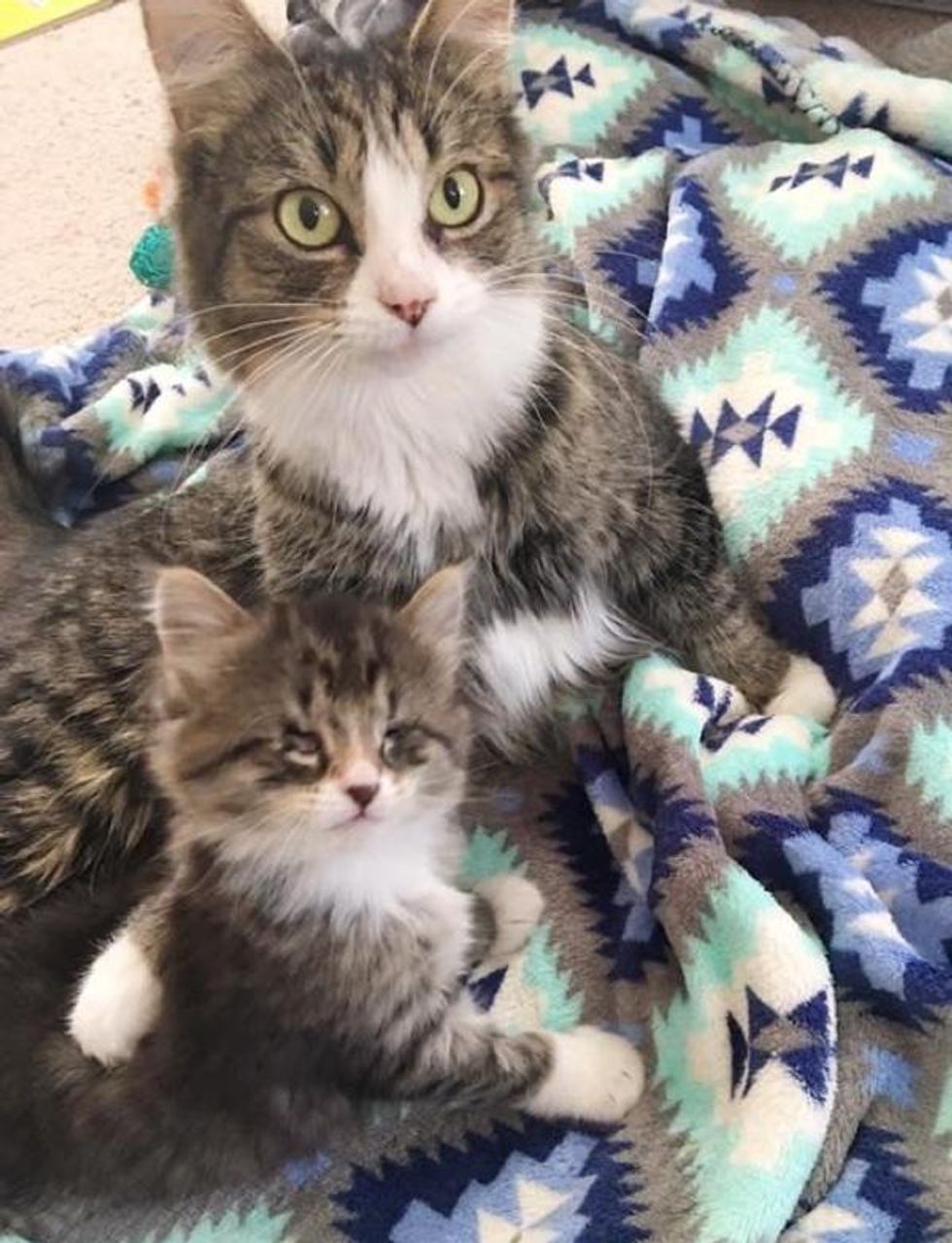 The Odd Cat Sanctuary
Little Amora has adapted to using his other senses to "see" and navigate around the house. One could never tell that he's blind by the way he walks and plays.
Amora adores people and loves to be held in their arms for that extra dose of TLC.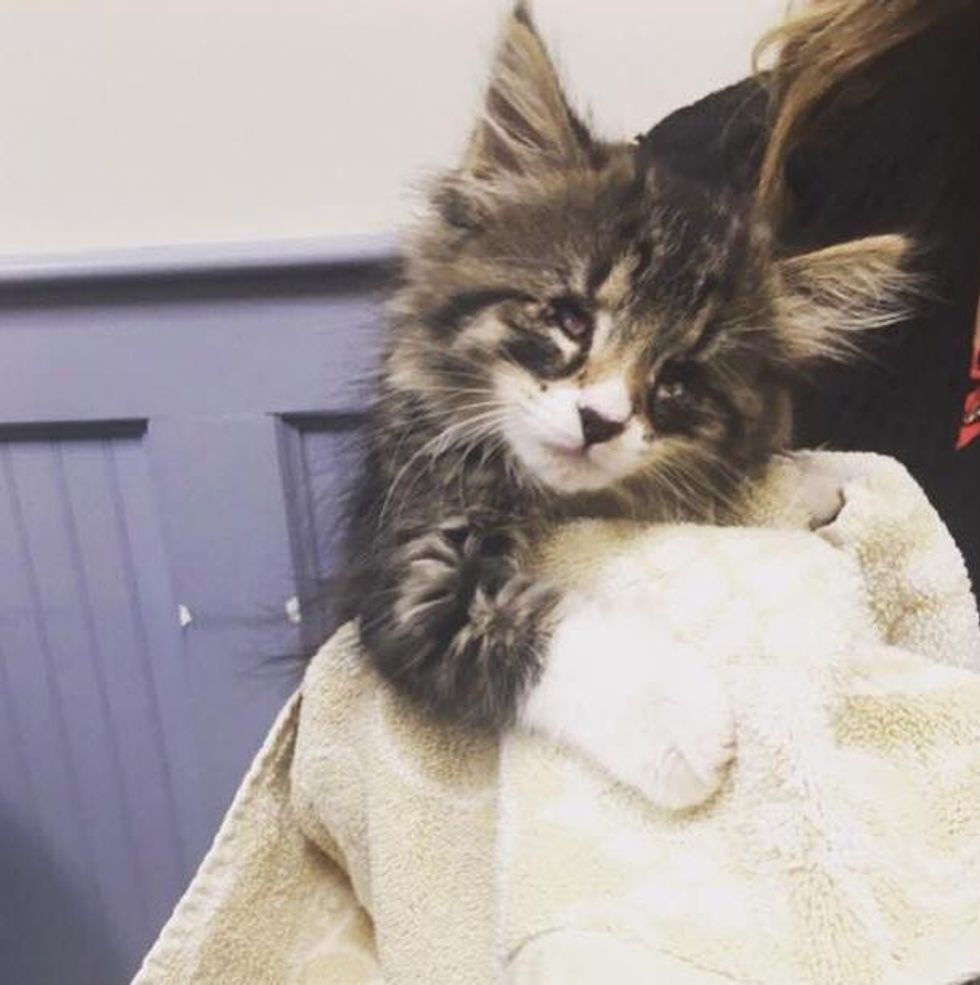 The Odd Cat Sanctuary
When it was time for Amora to find his forever home, his foster family simply couldn't part with him.
They adopted him and made him a permanent part of their family.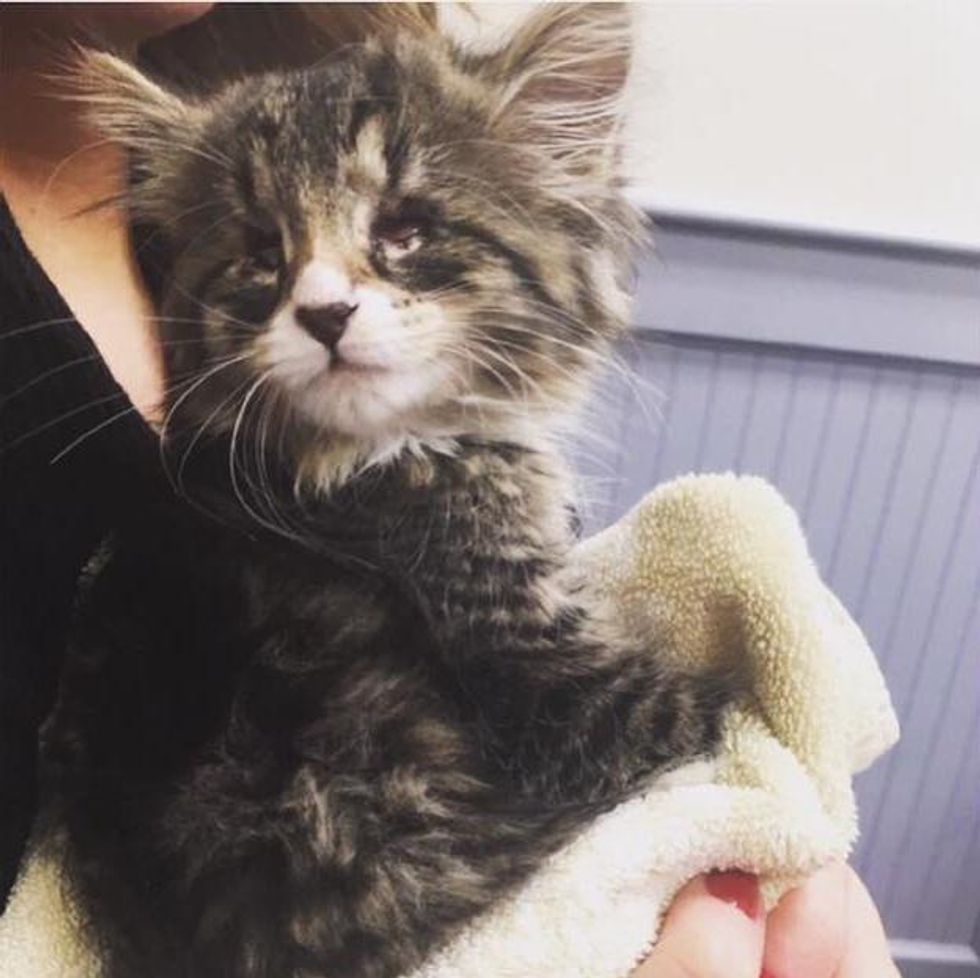 The Odd Cat Sanctuary
Amora the cuddle bug is ruling the roost at his forever loving home, giving everyone cuddles and bringing them joy.
He may be blind and tumbles a bit when he walks, but he's the happiest little guy he can be.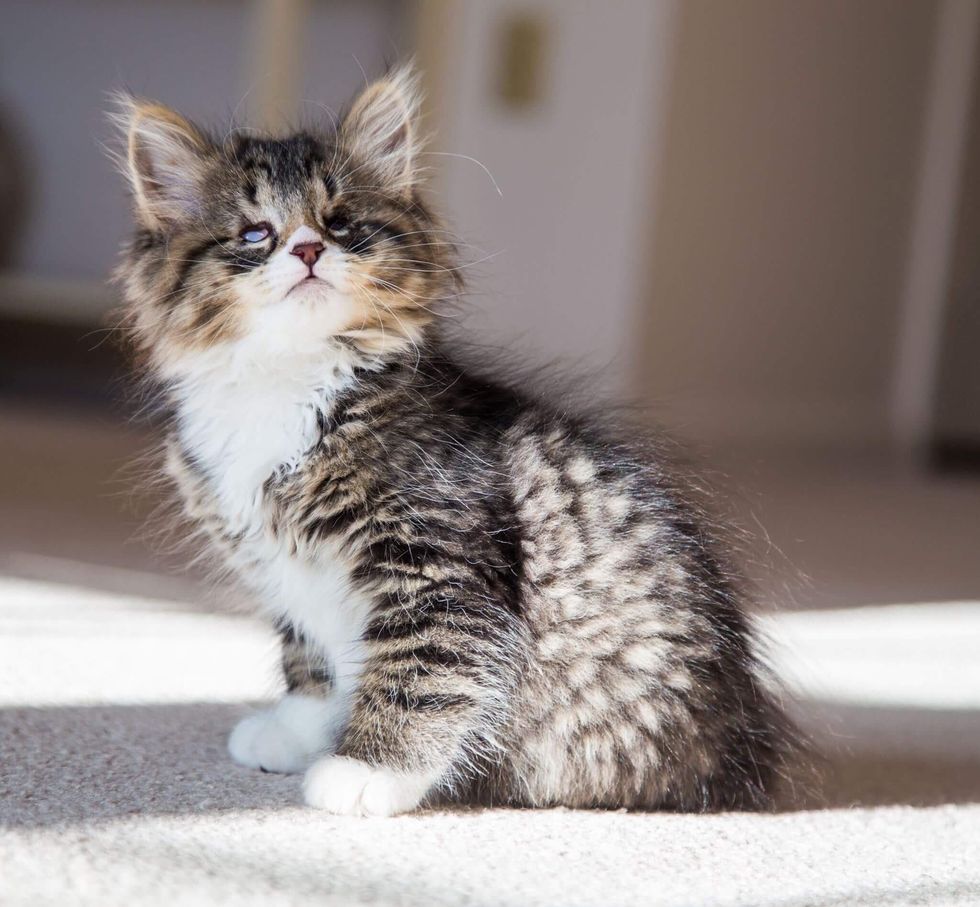 The Odd Cat Sanctuary
Cuddling with his human dad.
Share this story with your friends. The Odd Cat Sanctuary focuses on saving ferals, sick cats, senior cats, and cats deemed to be "unadoptable". If you would like to support their rescue efforts, click here to see how you can help. Follow The odd cat sanctuary on Facebook.
Related story: Family Adopts Blind Cat and Takes Him to Shelter to Find Friend He's Been Longing for