Three tiny kittens were found abandoned inside a tied trash bag. No one knows how they ended up there, but the kittens were taken by the Cat Protection Bridgend Adoption Centre and are ready to start a new chapter in life.
"Sunny, Summer & Sunshine were found in a tied bin bag on one of the hottest days of the year by a holiday maker taking a walk along a coastal path. They have definitely used up one of their 9 lives and thankfully aren't likely to suffer any long term effects," said Cats Protection.
Three tiny kittens were abandoned in a tied trash bag. Thanks to a kind person that rescued them, they are in good hands now.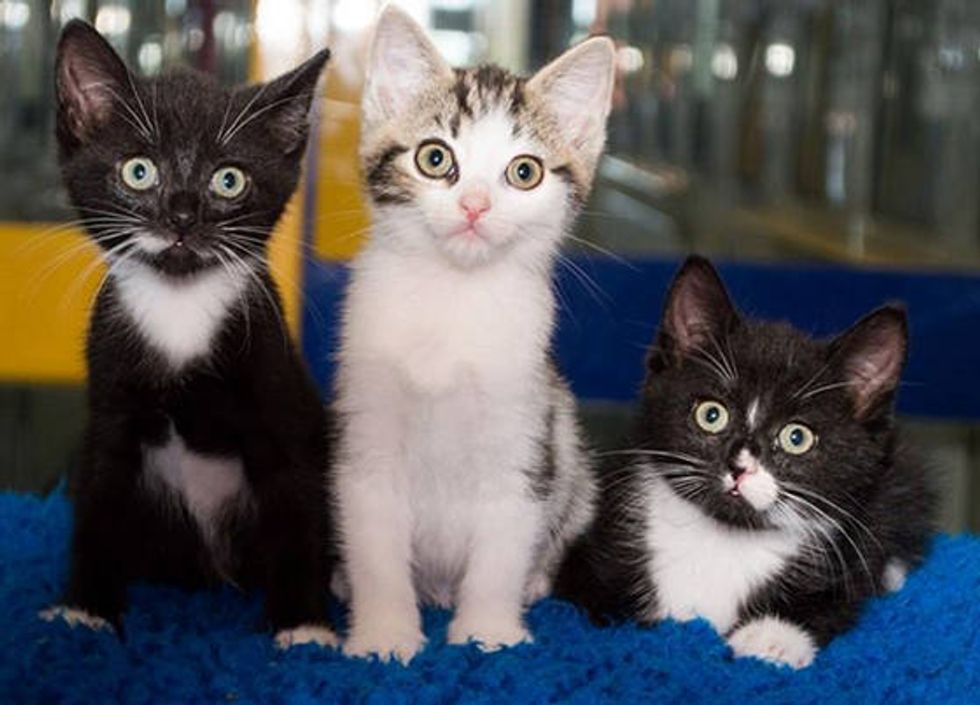 Photo by Cats Protection Bridgend Adoption Centre. Follow them on Facebook.