This tiny ginger kitten survived the massive tornado that hit Moore Oklahoma. He is one of the many cats and kittens rescued by Central Oklahoma Humane Society, now waiting to be reunited with his family.
"Right now we are hoping to reunite this kitty with his family, but if not, he will be available for adoption after a few weeks," the shelter said.
To this tiny little one, having food, a safe place to stay and a warm and comfortable buddy to cuddle up with makes him happy despite what he has gone through.
He survived the massive tornado, now snuggling with his momma teddy for love and comfort.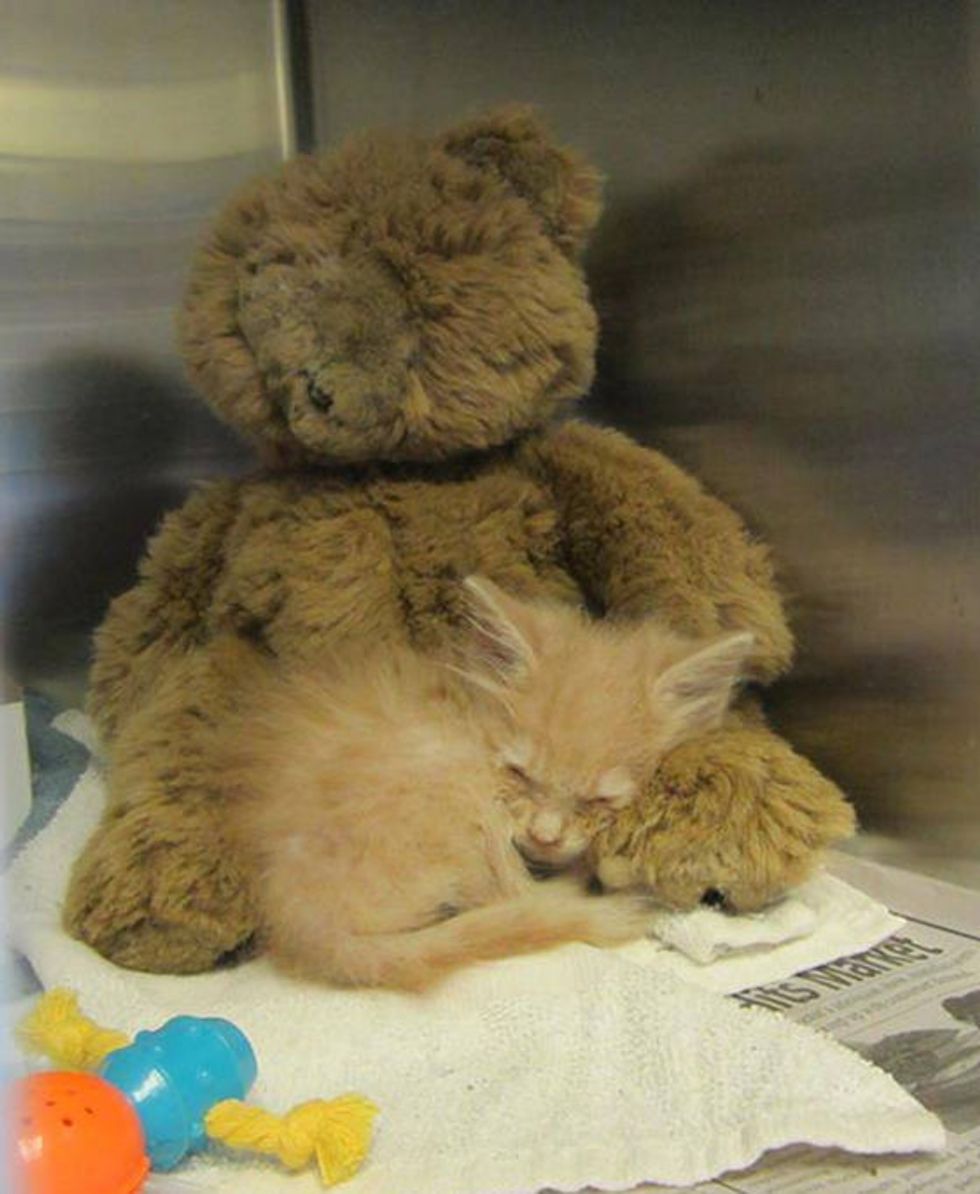 Photo by Central Oklahoma Humane Society (Follow them on Facebook).