Kitty was just settling in her new home and then this happened.
Their human said on reddit that the dog was not a big fan of kitty at first then things quickly turned around when she realized who is the boss in the house...
Kitty is tiny, but definitely the boss in the house. Size doesn't matter.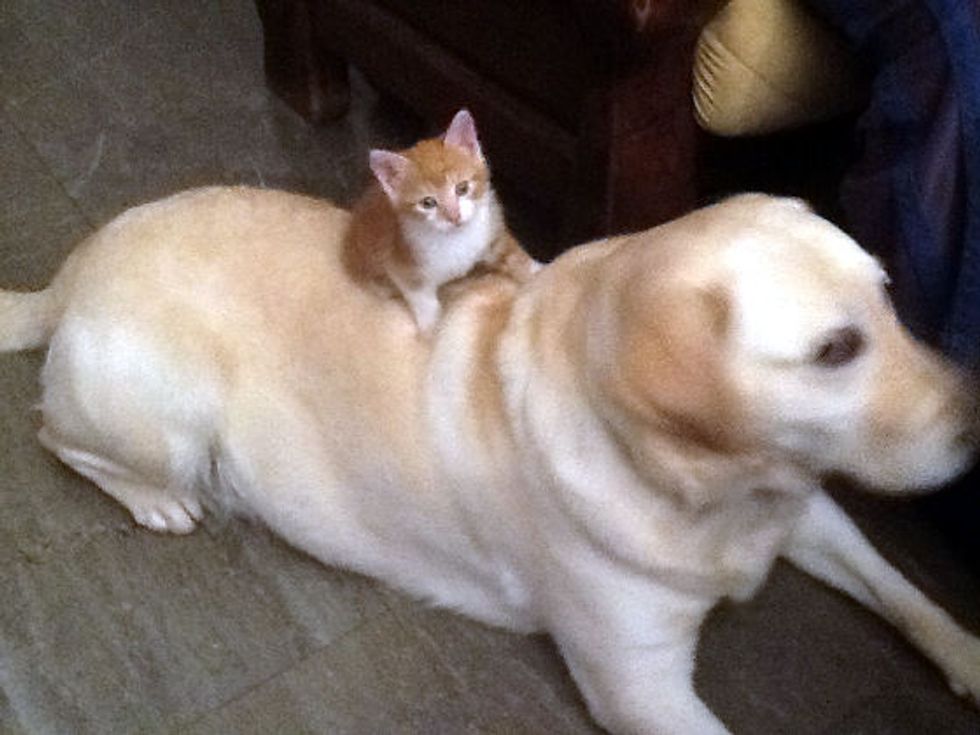 "You be my noble steed!"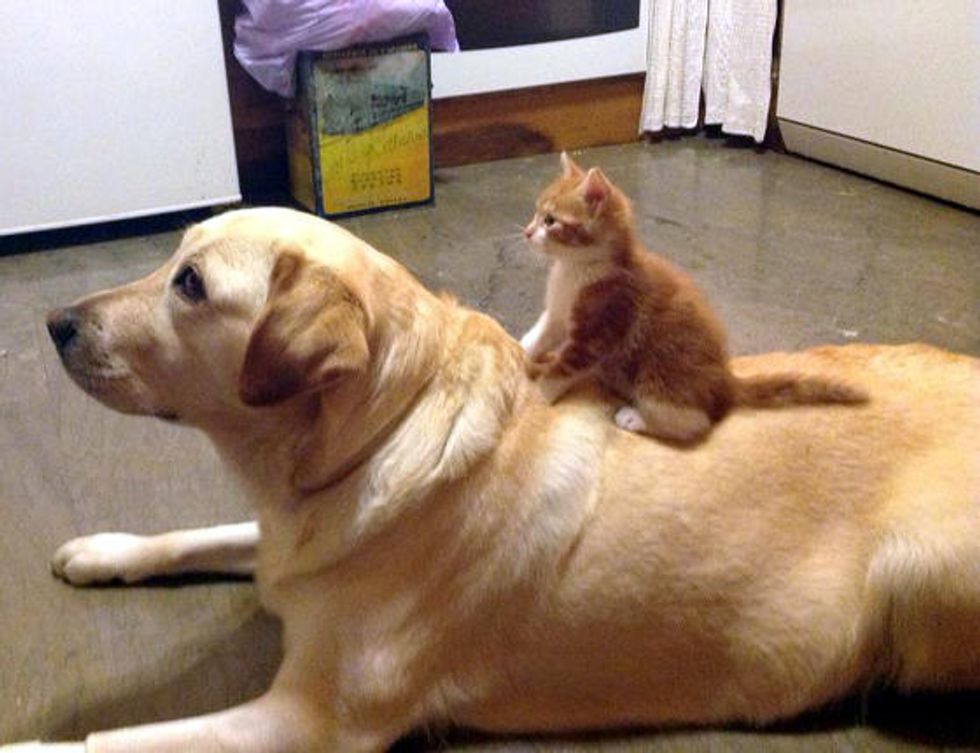 Photos via reddit.