This squeaky little kitten is meowing her way into our hearts. Caution! This may be too sweet to handle!
[Scroll down for video]
We don't know her name yet, but we suspect she might be called Sugar :).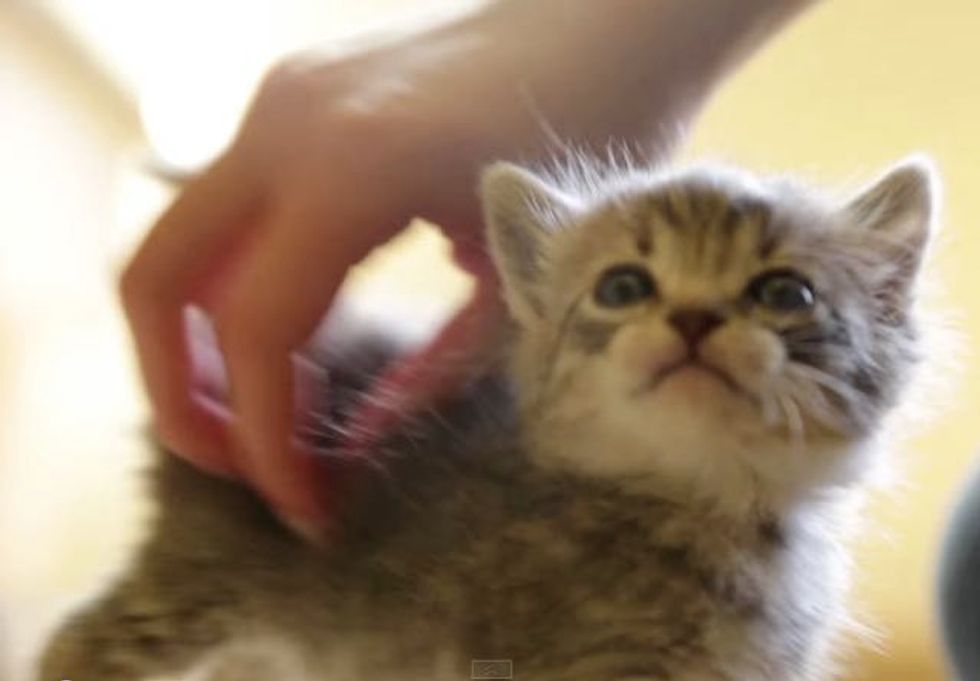 Exploring her foster home from Cats at the Studios. Look at that pointy little tail!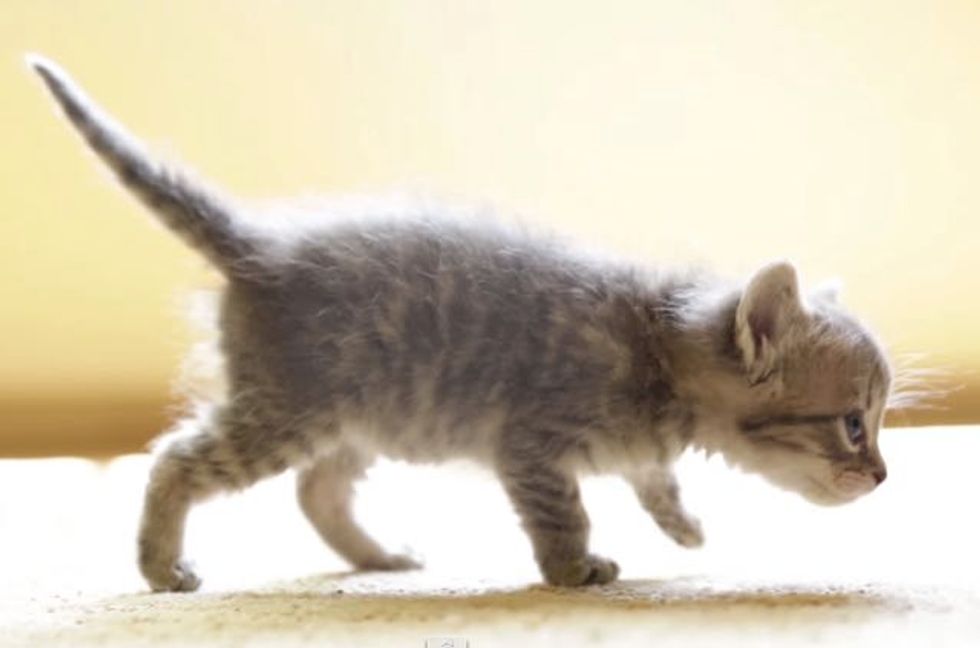 This tiny squeaky fur ball will melt your heart. Watch video: