His name is Black Dot, found in an office among a pile of things. Yang Min-chi and his teacher discovered a litter of kittens and this tiny black kitty was one of those who survived.
They thought a cat mother must have come in through the windows to give birth. They waited and hoped that the mother would return, and she did, but she left a couple of kittens behind, including Black Dot.
Min-chi picked up the kittens and took them home. Black Dot and his sister came out strong (full story).
Today, this adorable black kitty has grown into a little panther. He is full of love and gratitude. "Someone once told me that a person can have many pets, but in the eyes of these lovely animals, they only have you as their companion. That's why I want to be there for them and cherish every moment with them," said Min-chi.
Then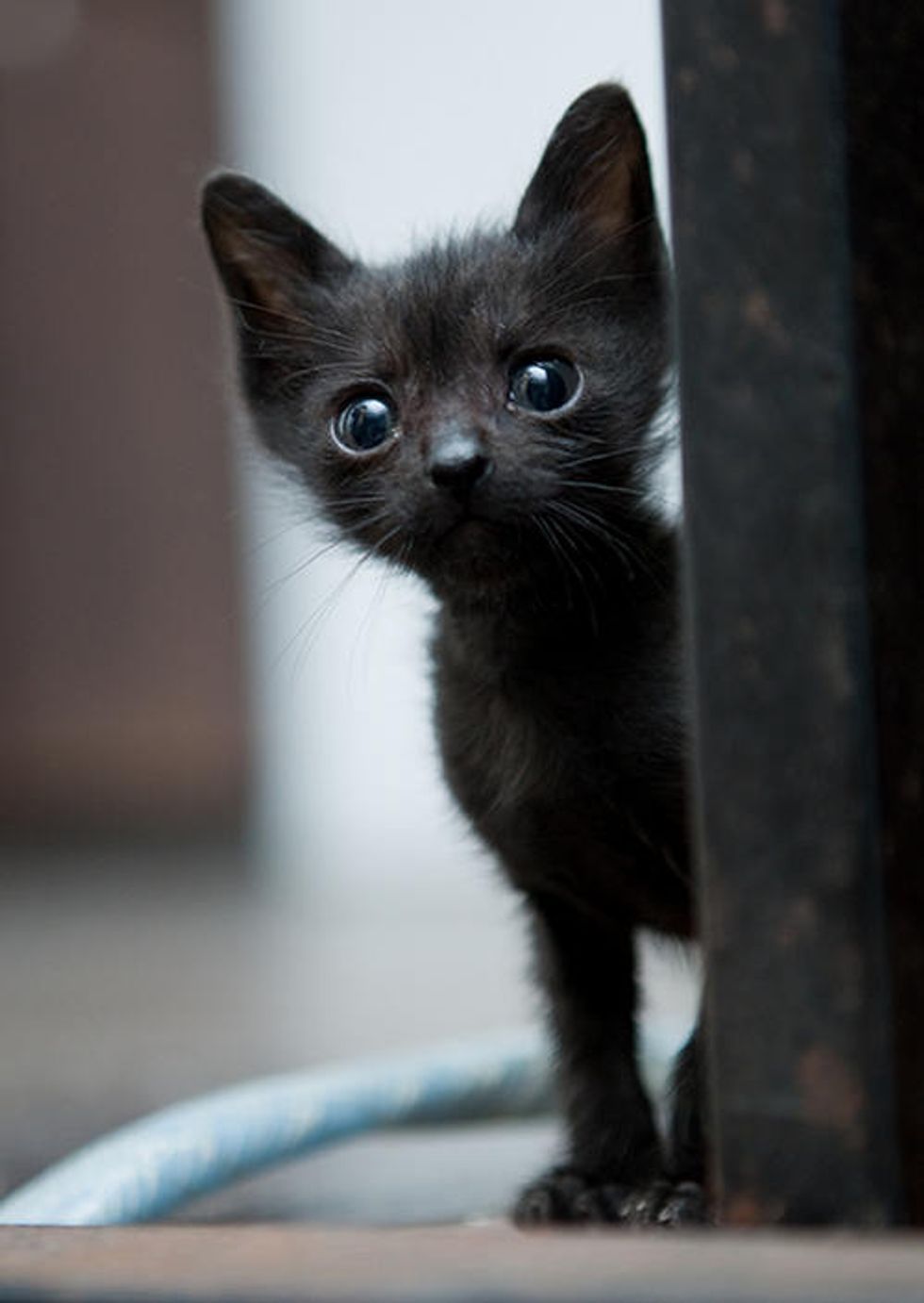 All grown up today!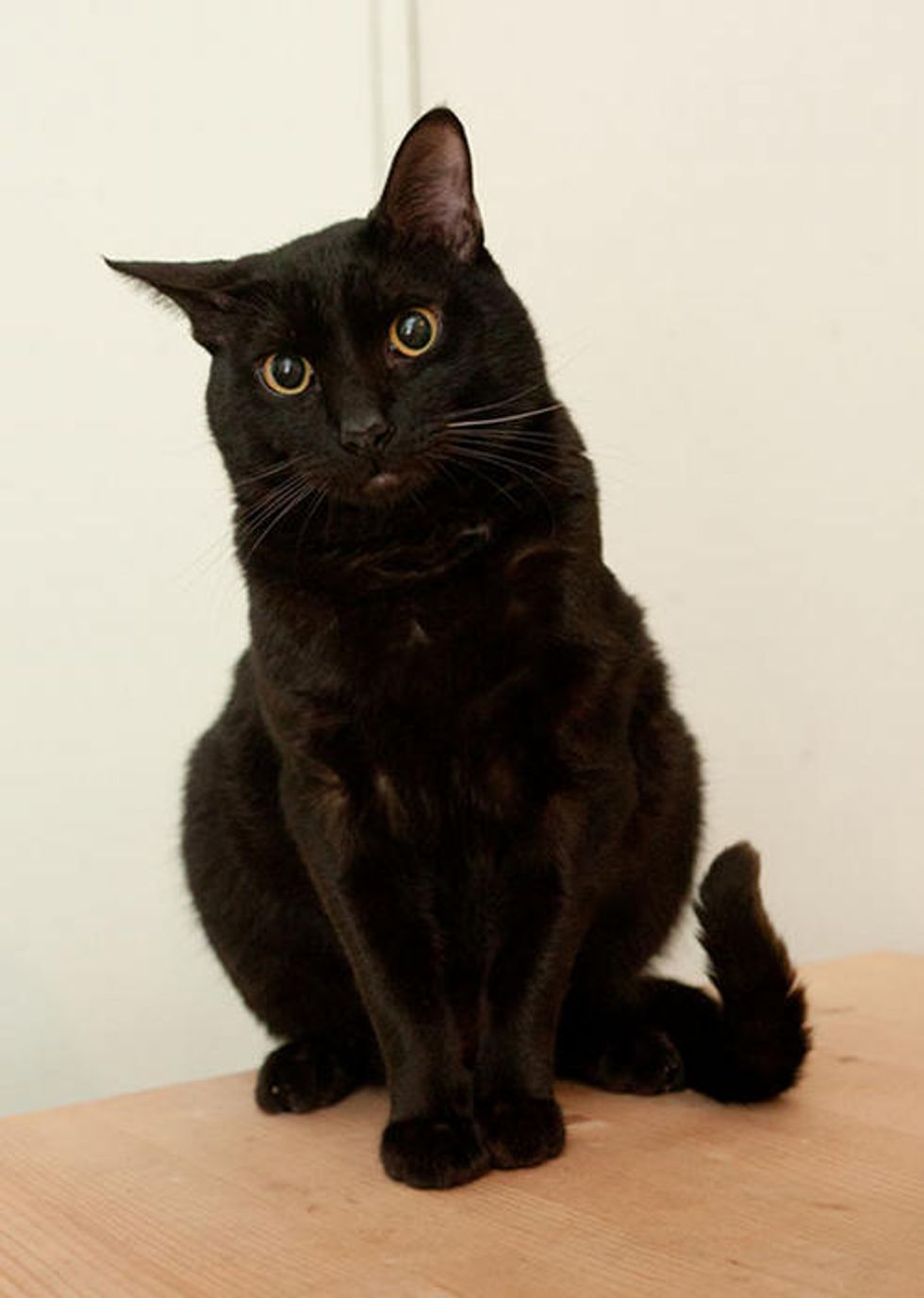 Photos courtesy of ©Yang Min-chi