In 2012, we came across stories of cats that inspire and people who share an unbreakable bond with their feline companions. Here are the top 20 Love Meow cat stories of 2012 (in no particular order).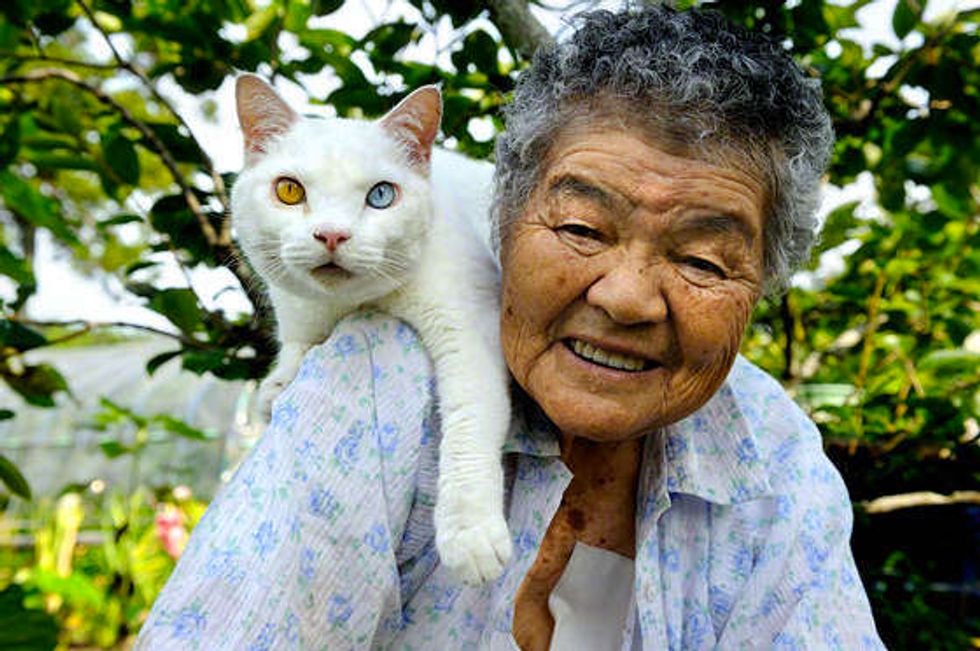 Chronicle of 87-Year-Old Grandmother and Her Beloved Cat
This is an enchanting story of a 87-year-old grandmother and her beloved cat. Get the tissues ready.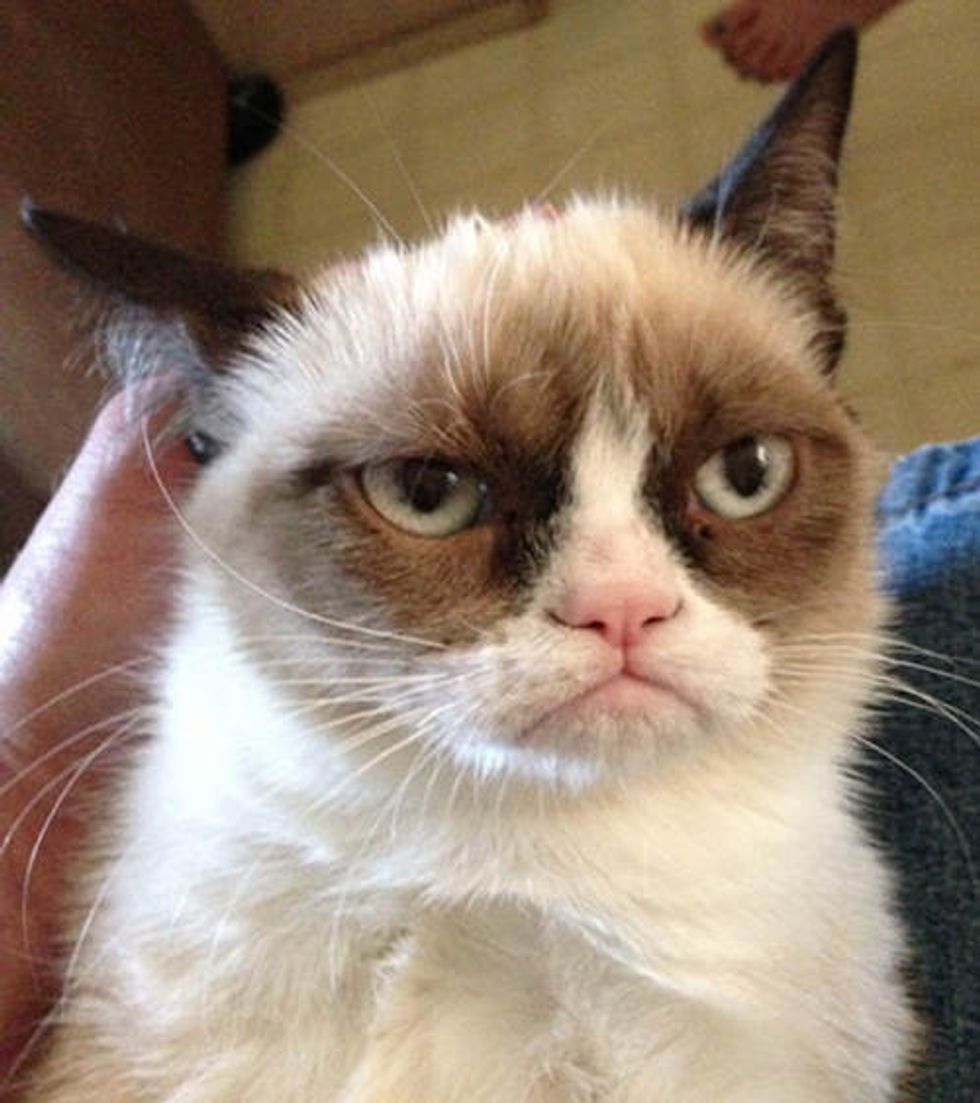 Her name is Tardar Sauce the Grumpy cat. Though she may look a bit grumpy, she is a happy kitty who is very loved and spoiled.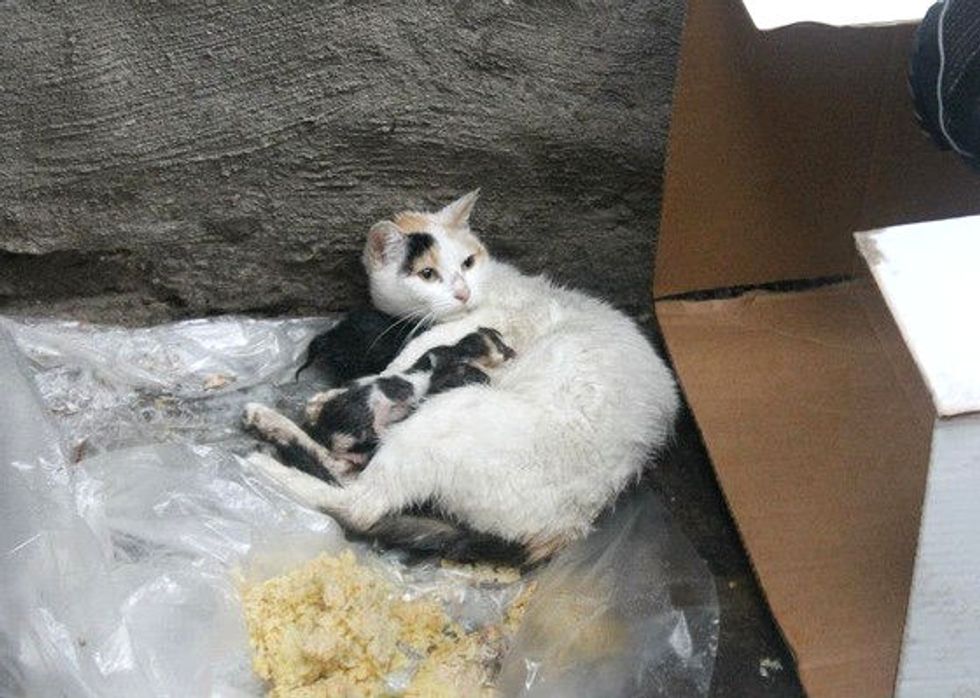 Man Rescues Cat Mom and Kittens Born in Hurricane Sandy
A litter of newborn kittens found their way in an Ocean Avenue alley in Brooklyn, New York during the harrowing Hurricane Sandy, but were saved by a man who walked more than a mile in the brewing storm to bring the kitties to safety.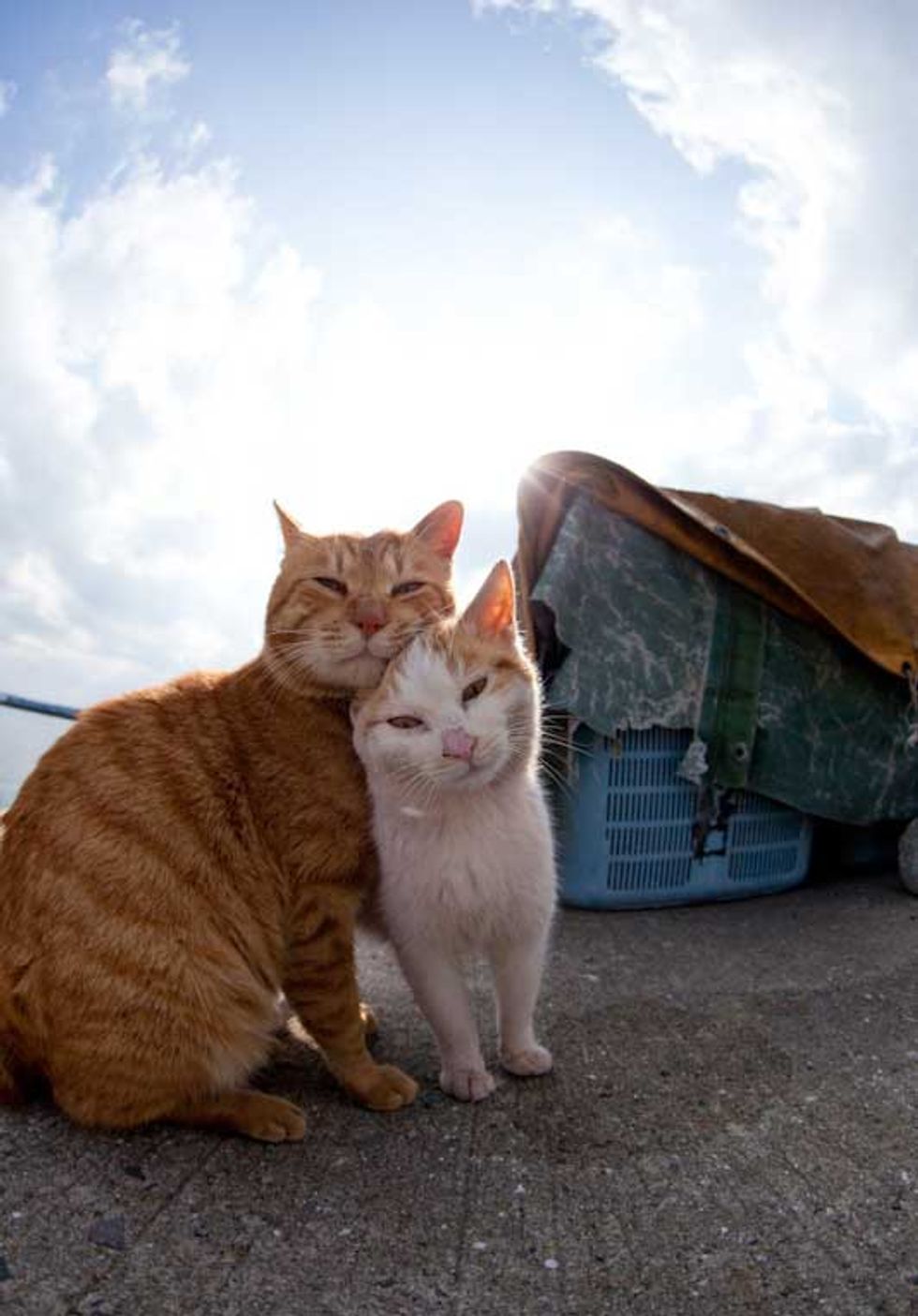 Man Documents Lives of Island Cats
A Japanese photographer named Fubirai has been documenting lives of cats in the Fukuoka prefecture, situated on the northern shore of the island of Kyushu in Japan.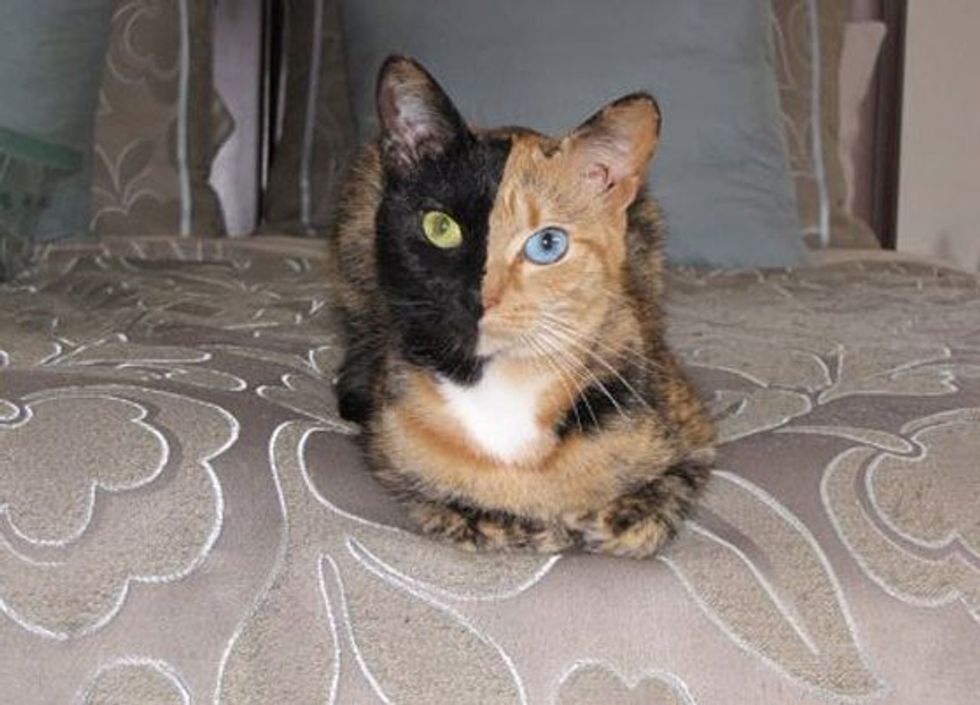 Two-Face and Odd Eyed Tortie, Venus
Venus the kitty has a very unique face. She is a beautiful two-face tortie with a pair of lovely odd eyes.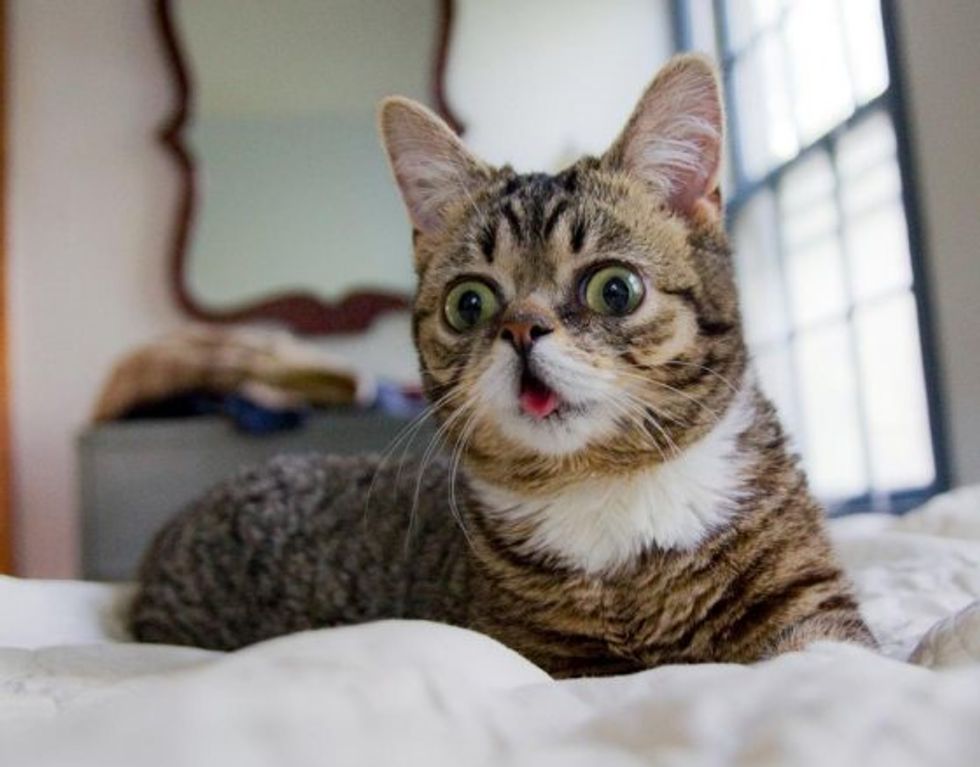 Bub the Toothless 'Dwarf' Kitty with Bulging Eyes and a Happy Face
BUB is a very special kitty with a unique face – a pair of big green eyes and a tongue always sticks out.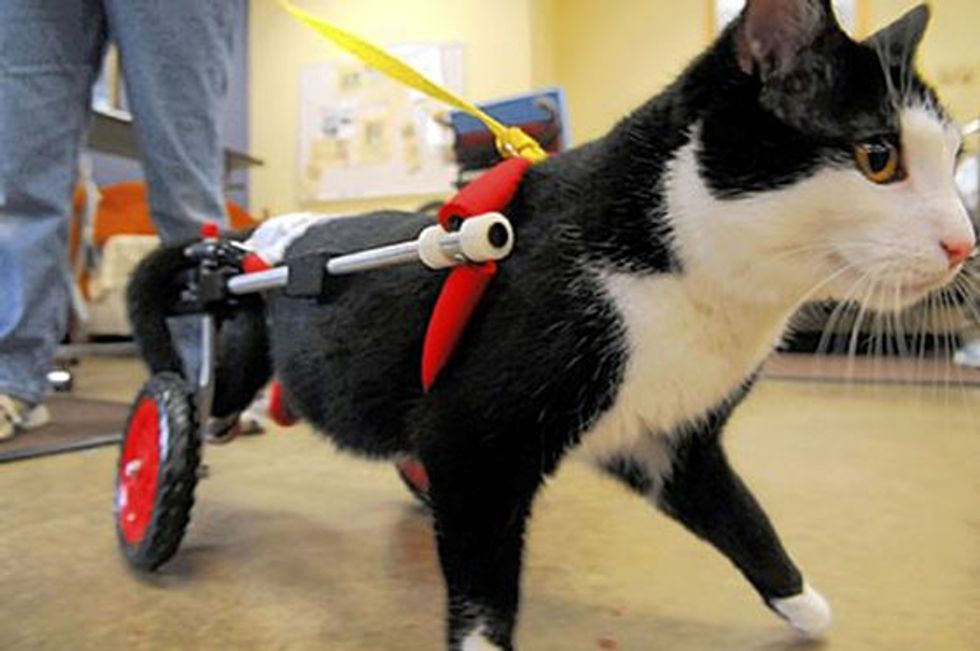 Scooter Special Therapy Cat Becomes ASPCA Cat of the Year
Scooter the cat who moves around on his custom-made wheelcart is a therapy cat who gives those who feel sick love and new hope.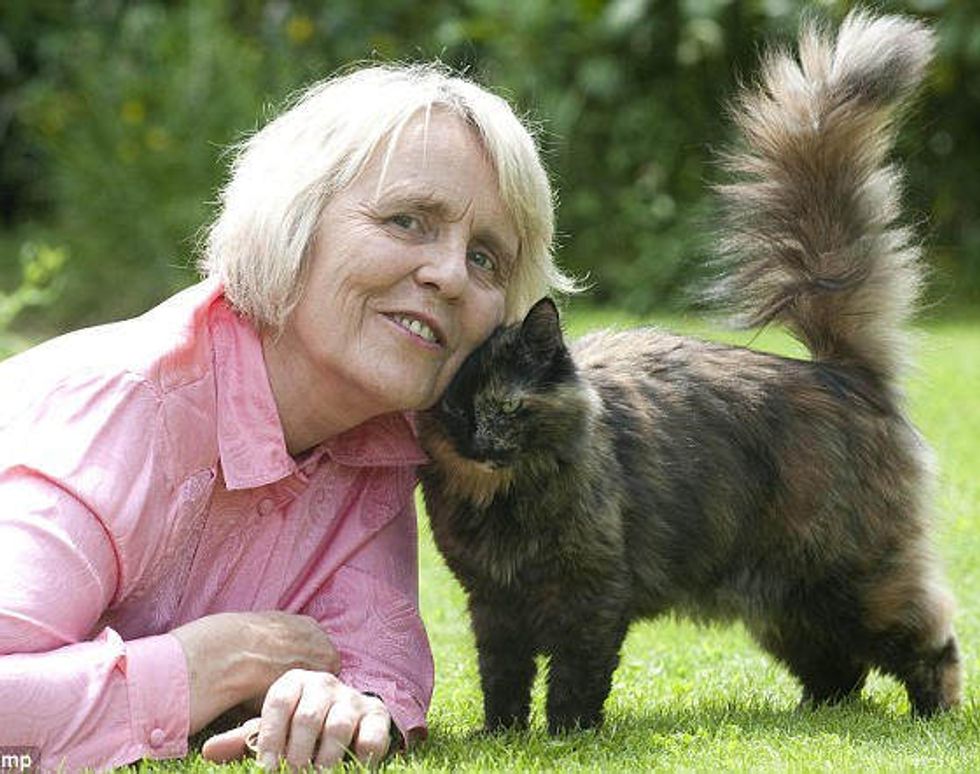 Very Timid Rescue Cat Saved Woman in Her Darkest Time
A long haired tortie cat named Tilly was a very feral and scaredy cat. No one wanted her until one day Celia Haddon decided to take her home for rehabilitation. It was a journey to tame the kitty and gain her trust, but in the end, Celia realized that it was really Tilly the cat who truly rescued her.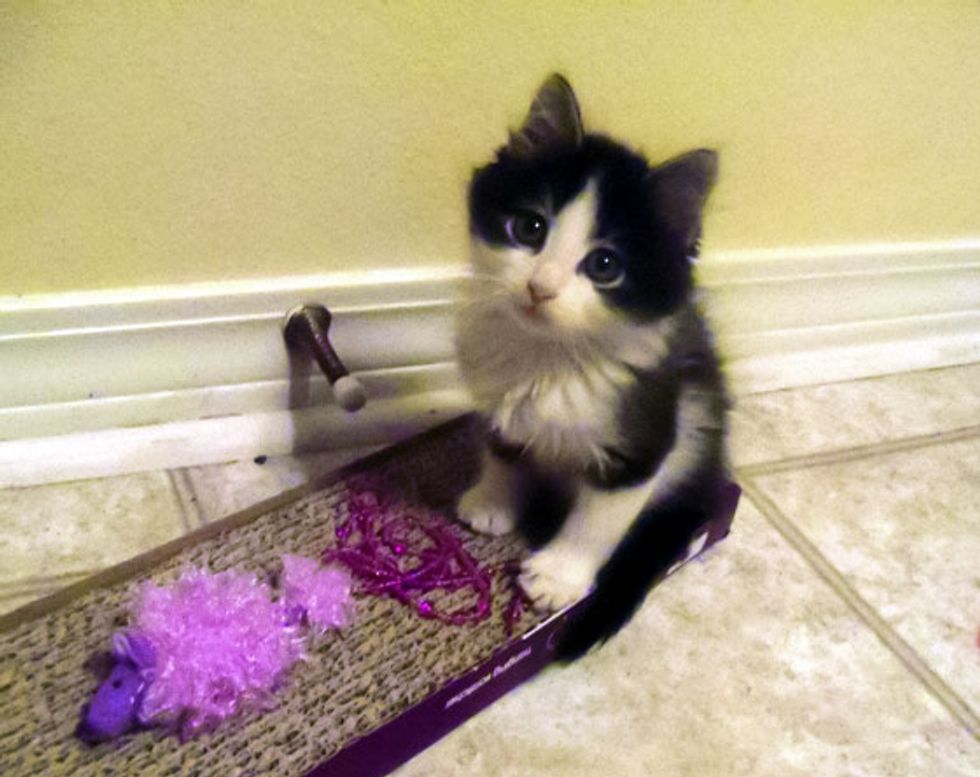 Kitty Born without Back Legs Never Lets it Stop Him
Anakin is a two legged cat, born without a pelvis or back legs but that doesn't stop him. He doesn't think he is disabled… just differently abled.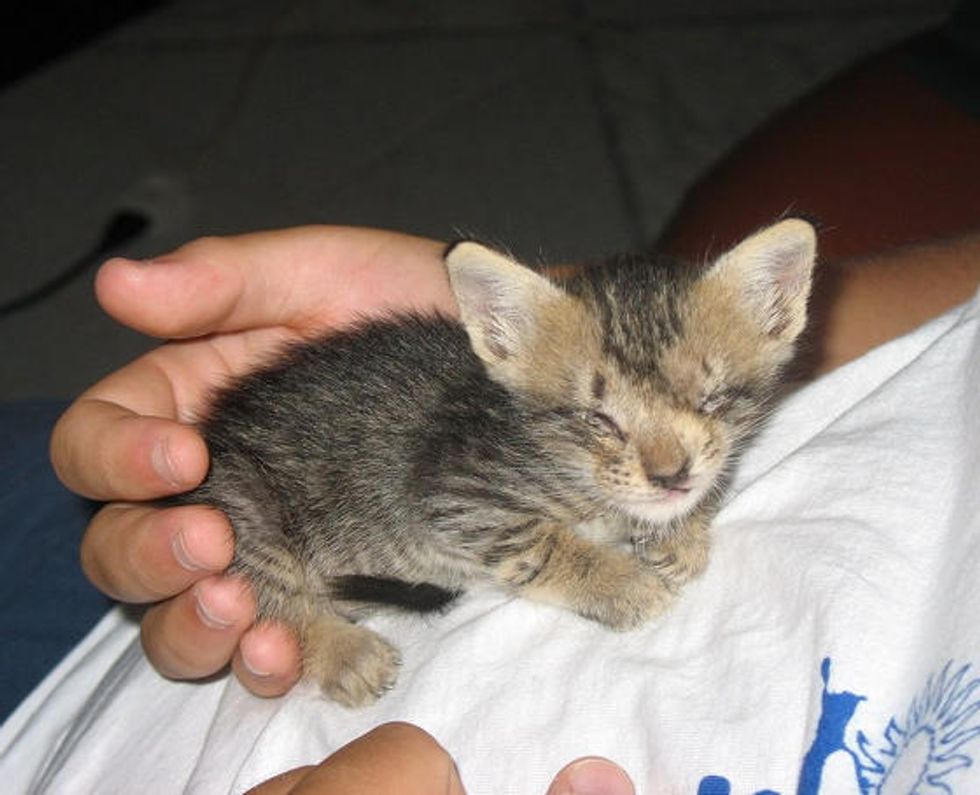 Blind Kitten Rescued by Man Who Never Gave Up on Her
This is a heart warming story with a happy ending. Skunky the kitty had a rough beginning which caused her eyes to go blind, but the person who found her never gave up on her. Against all odds, Skunky survived and thrived.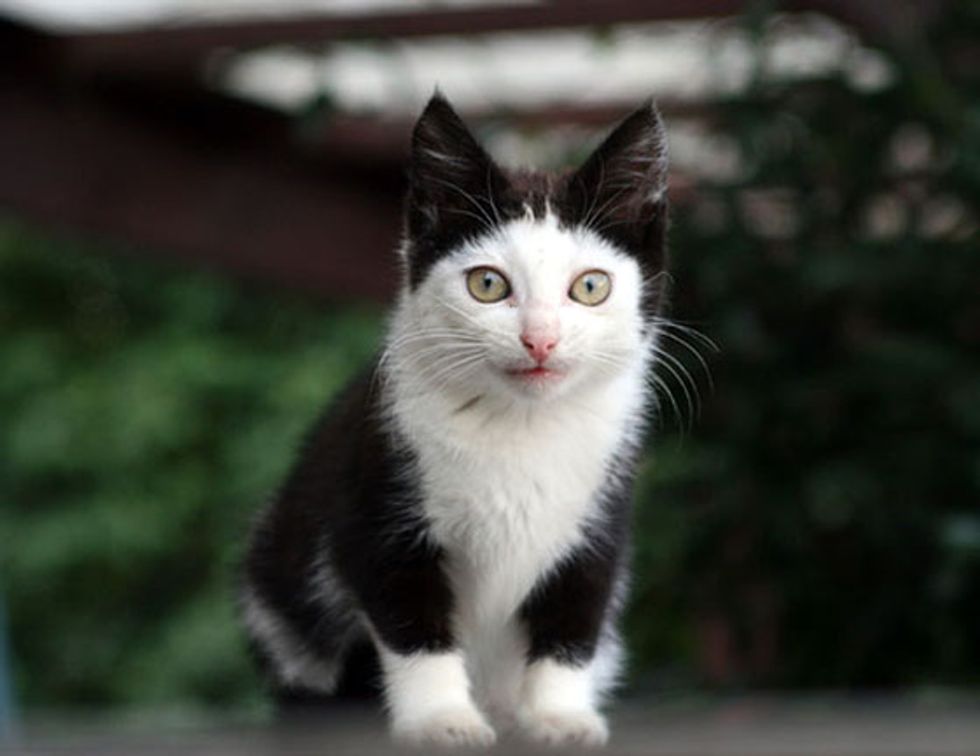 "He belongs to a friend of mine. He is a little stray with a big personality and quite a few physical defects but is getting more beautiful and unique looking everyday as his adopted family treat him to only the best biscuits and care," said Hannah S.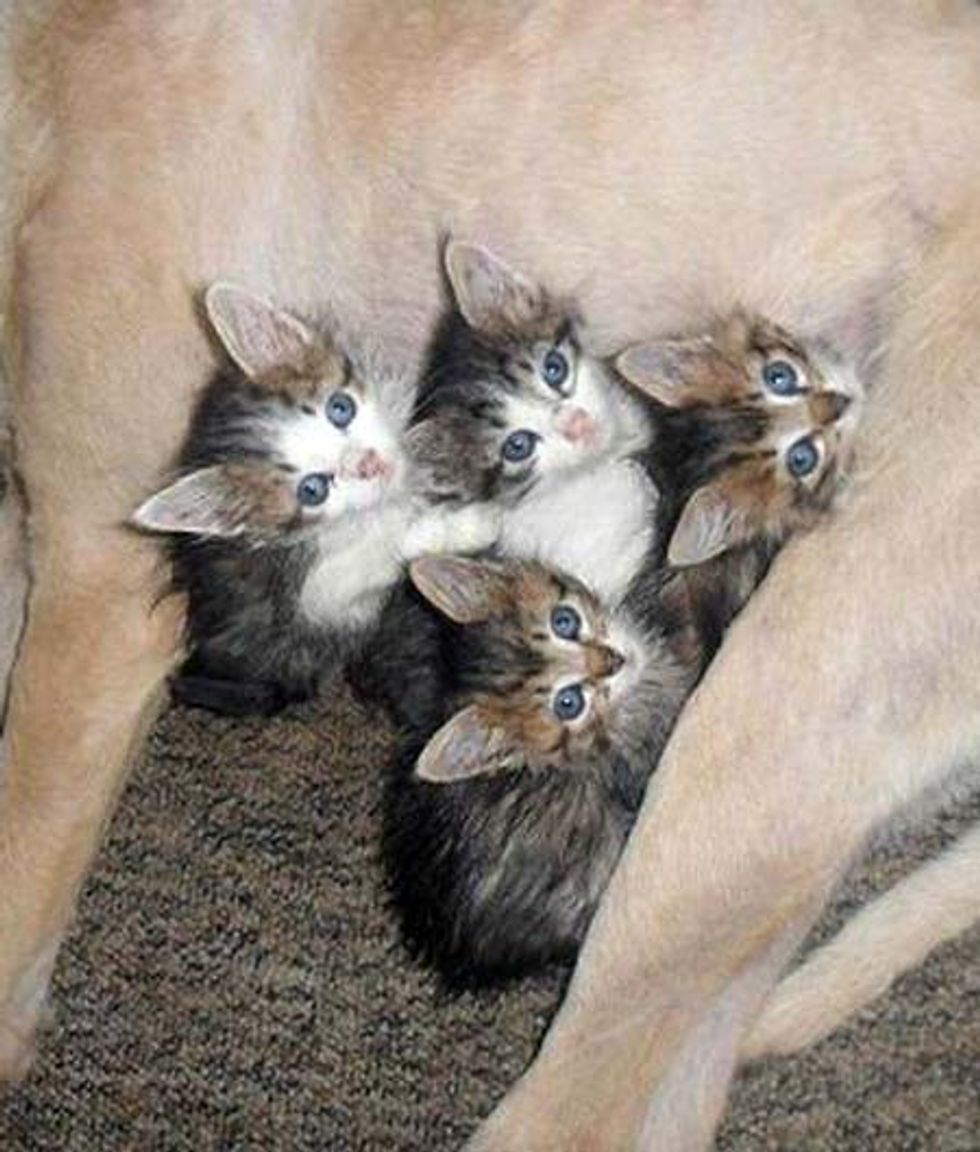 Abandoned Kittens Rescued and Adopted by Once Homeless Dog
A litter of kittens were rescued by a once homeless dog who found them inside a box atop a trash heap, in a neighborhood near São Paulo, Brazil's Jardim Aeroporto. "He gently tore the box apart, and then carried the kittens—one by one—back to his human's home."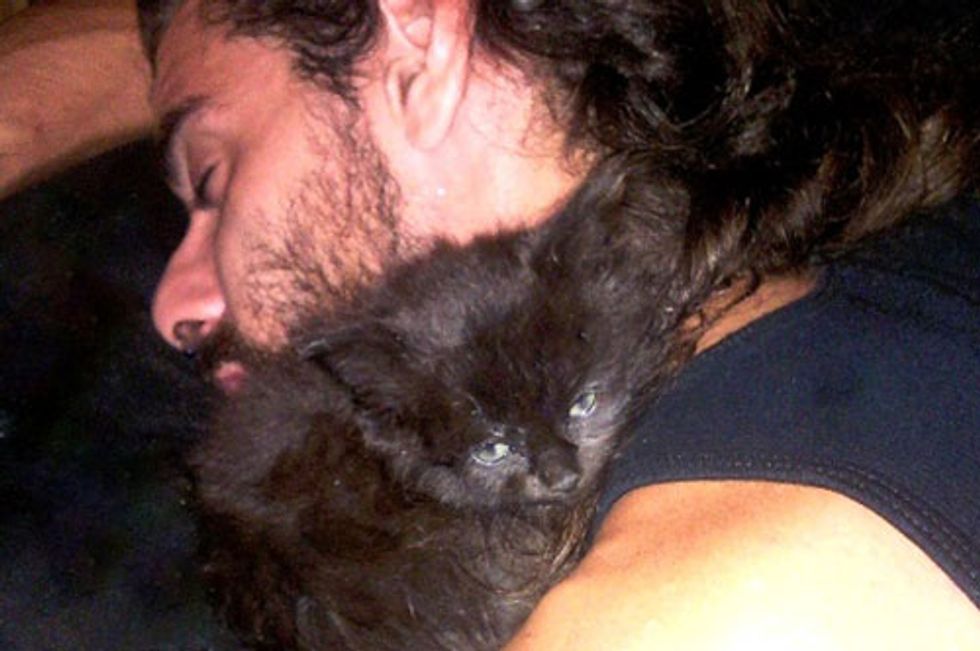 Man Finds Kitten During 12 Mile Walk Home After Flat Tire
A flat tire led a man to find a kitten during his 12 mile walk home. He never gave up saving the kitten.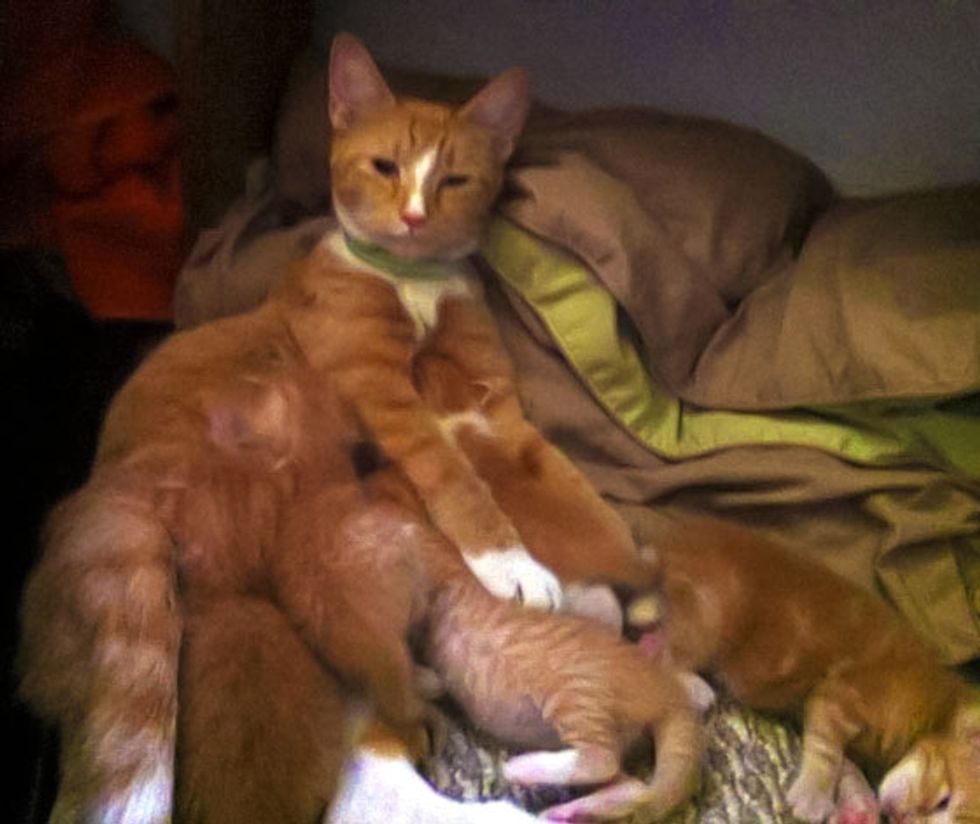 Cat Mama Reunited with Her Kittens Separated by House Fire
A house fire separated a cat mama and her six kittens. Five kittens survived the fire and were saved by the Red Paw... Three days later, miraculously the cat mama was found and it was an emotional reunion.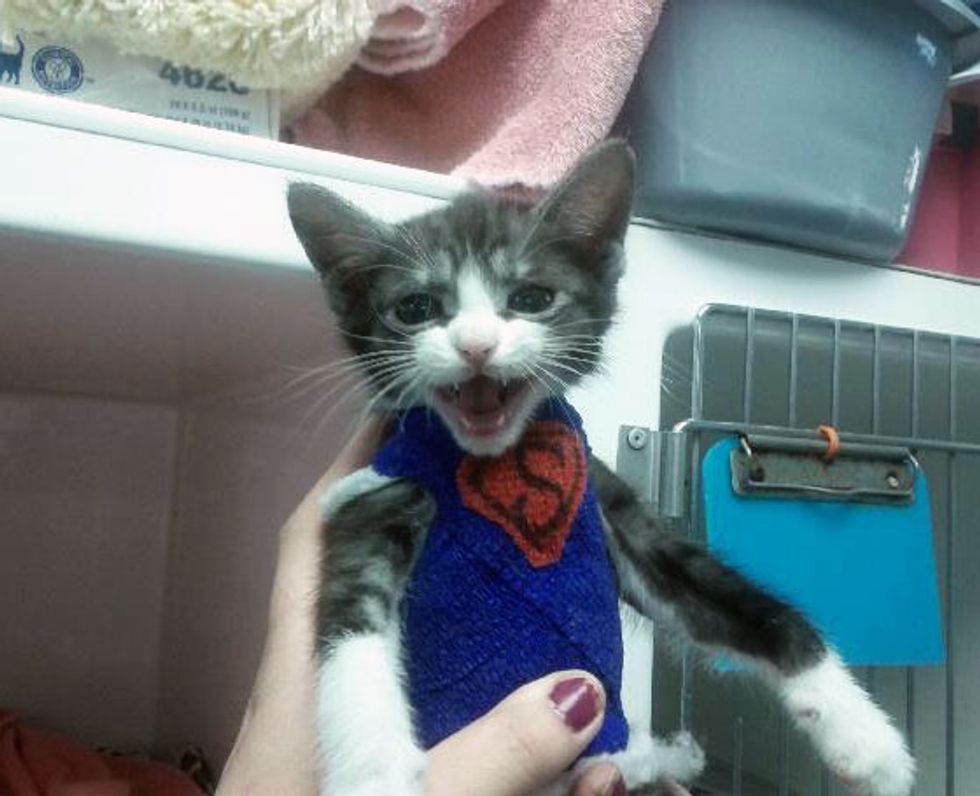 Kitty with Deformity Becomes Superkitten
Clark Kent the kitty is a supercat who has gone through quite a journey. He has deformity but this kitty has resilience like no other.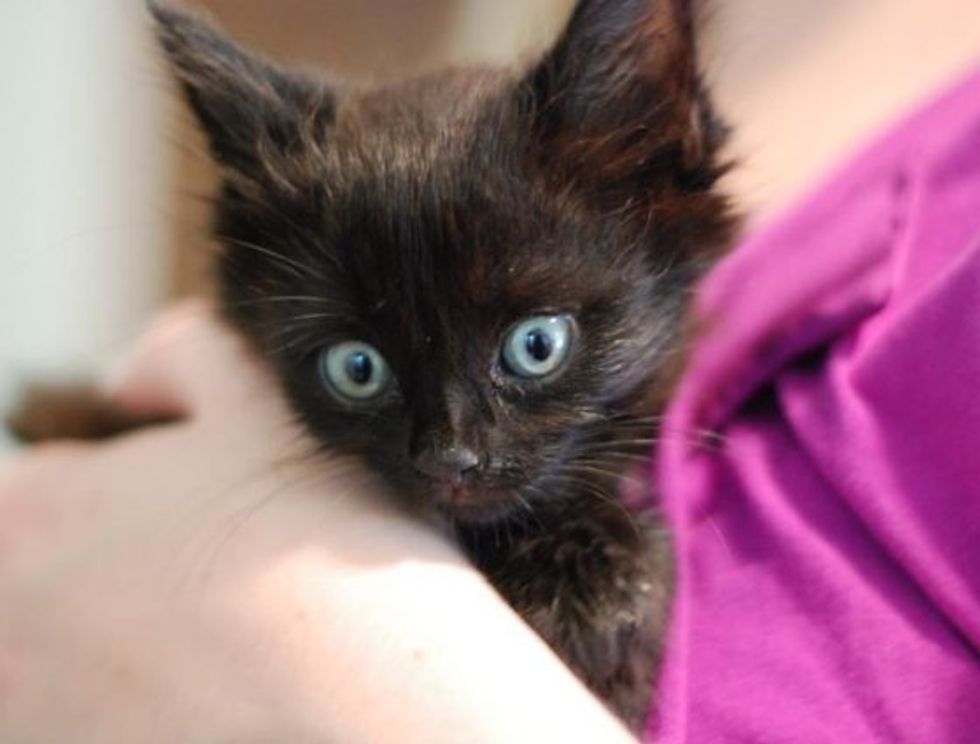 Rescue Black Kitty from Quadriplegic to Moving Again
A little black kitten was found unable to walk. A kind woman brought him into the Tenth Life, a rescue group for strays in the St. Louis area. They discovered that the little kitty was completely immobile, but against all odds, the volunteers never gave up on him. Then one day, something amazing happened….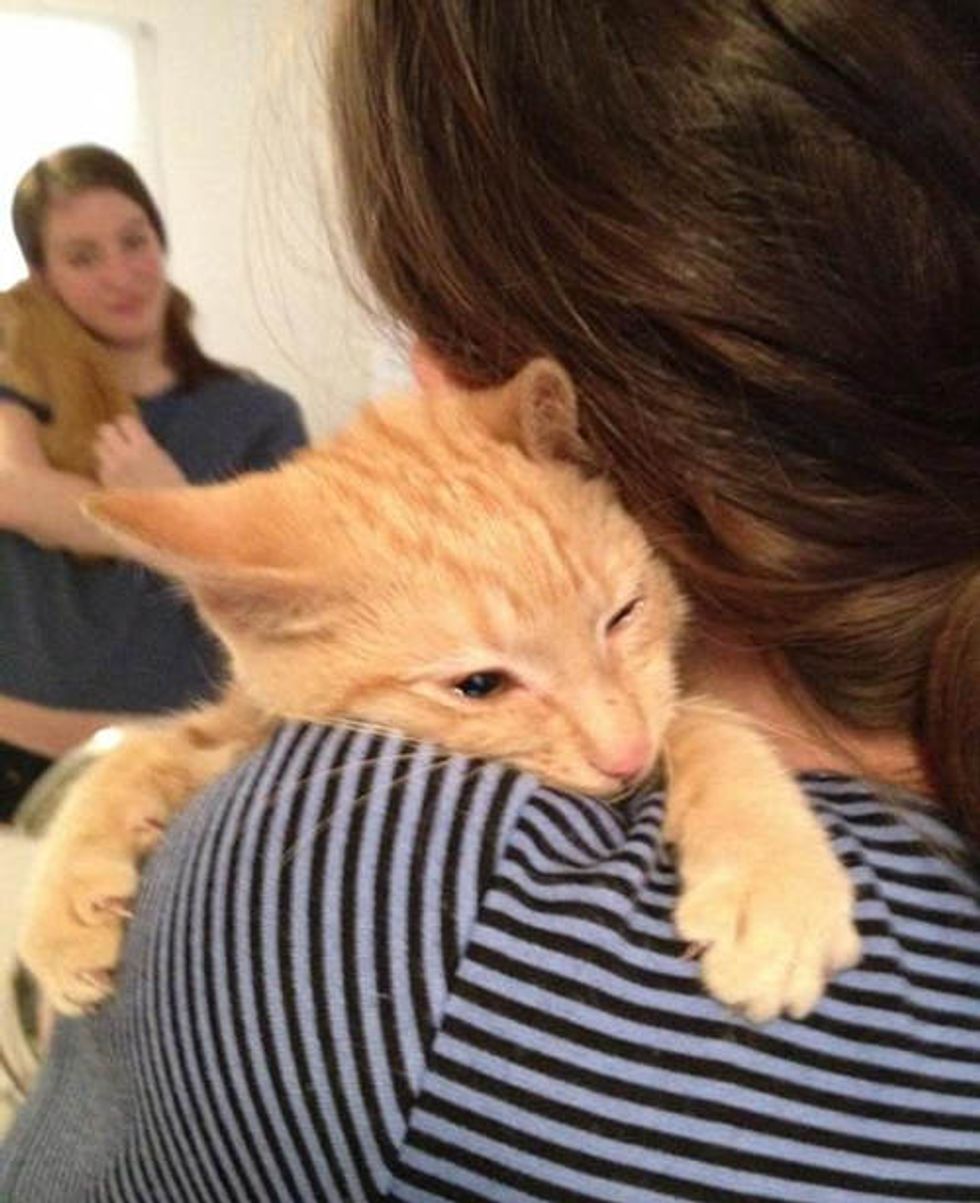 The Face Kitty Makes After They Save Him from an Alley
This is the face they saw after rescuing the little one from an alley downtown.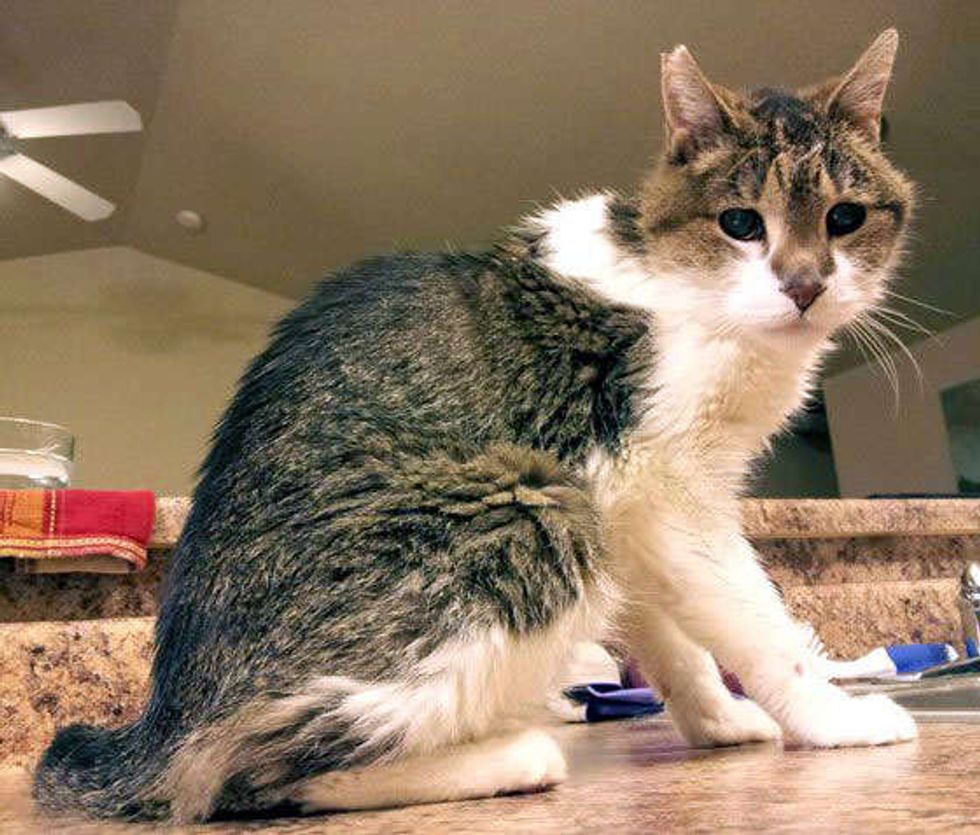 After 26 Years, Kitty Still Going Strong
After 26 long years, Troubles the kitty is still going strong.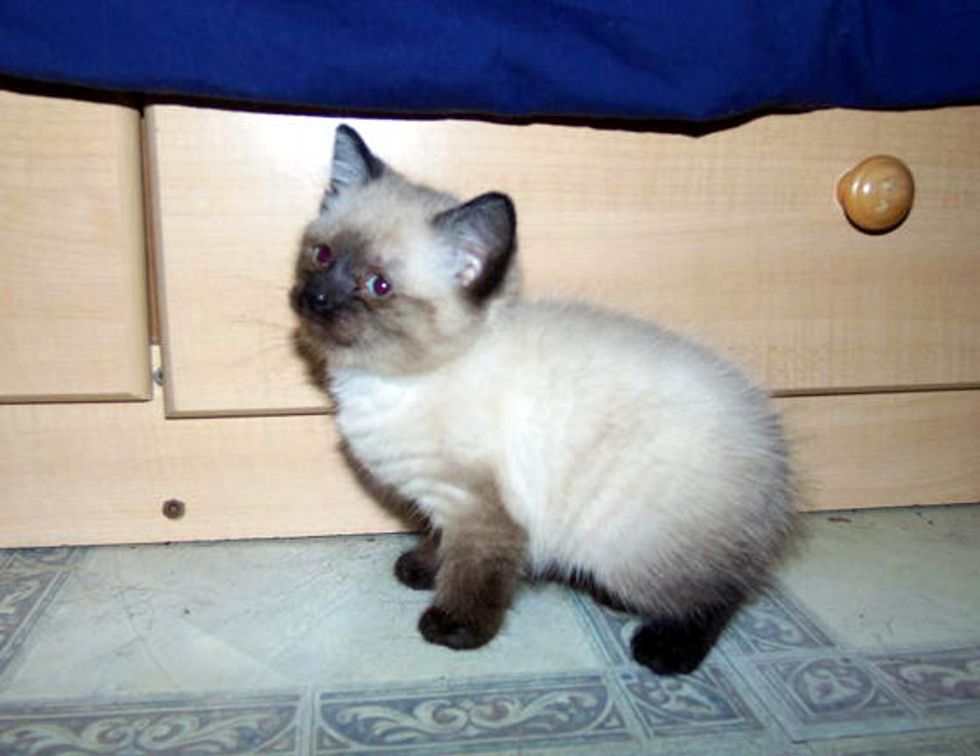 Blind Kitten with 'Backwards' Legs Finds a Second Chance
A tiny blind kitten was born with 'backwards' legs. She was found in the middle of the road. Though she can't see or move like other kitties, her human never gave up on her, and today she thrives.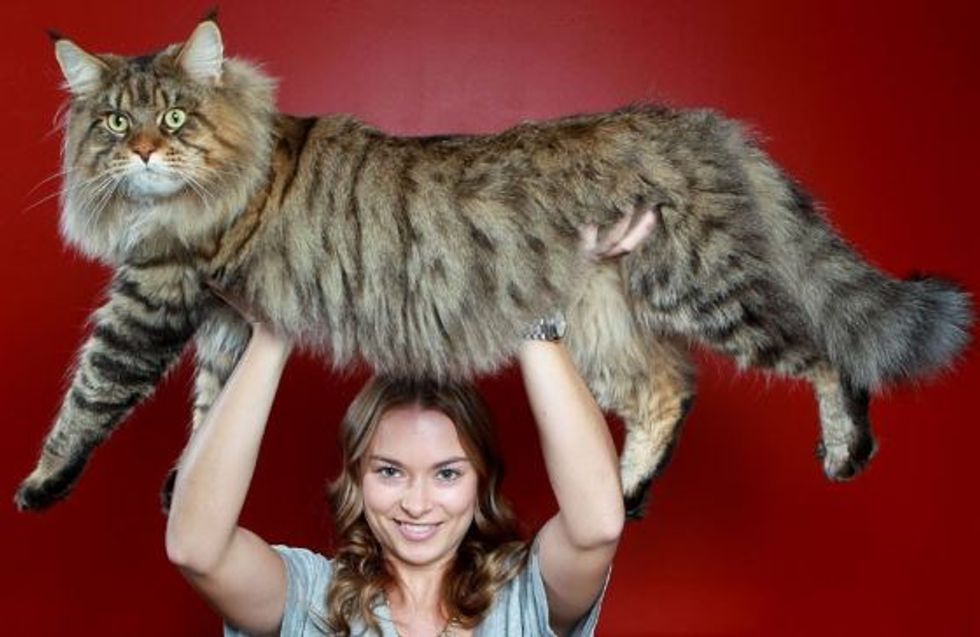 Rupert is a big fella. He is a large Maine Coon who looks like a giant when paired up with a regular sized cat.