Two cats were pulled out from the wreckage 2 weeks after the devastating earthquake destroyed their towns (Italy).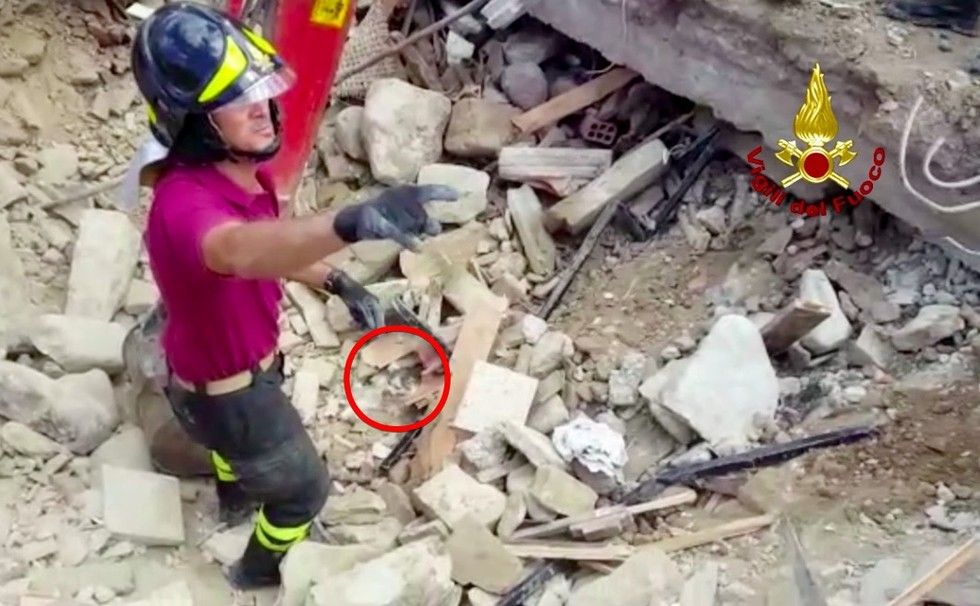 vigilfuoco.tv
On Friday, a cat named Pietro was spotted buried underneath the wreckage of Amatrice.
Firefighters went for a search for the cat after his owners insisted they look for him. They believe that the kitty survived by drinking rain water dripping through the debris.
"For sixteen days, he lived in conditions that were incompatible with life, without food, with very little air, with a few drops of rainwater. And yet, despite all that, the cat Pietro survived," ENPA said.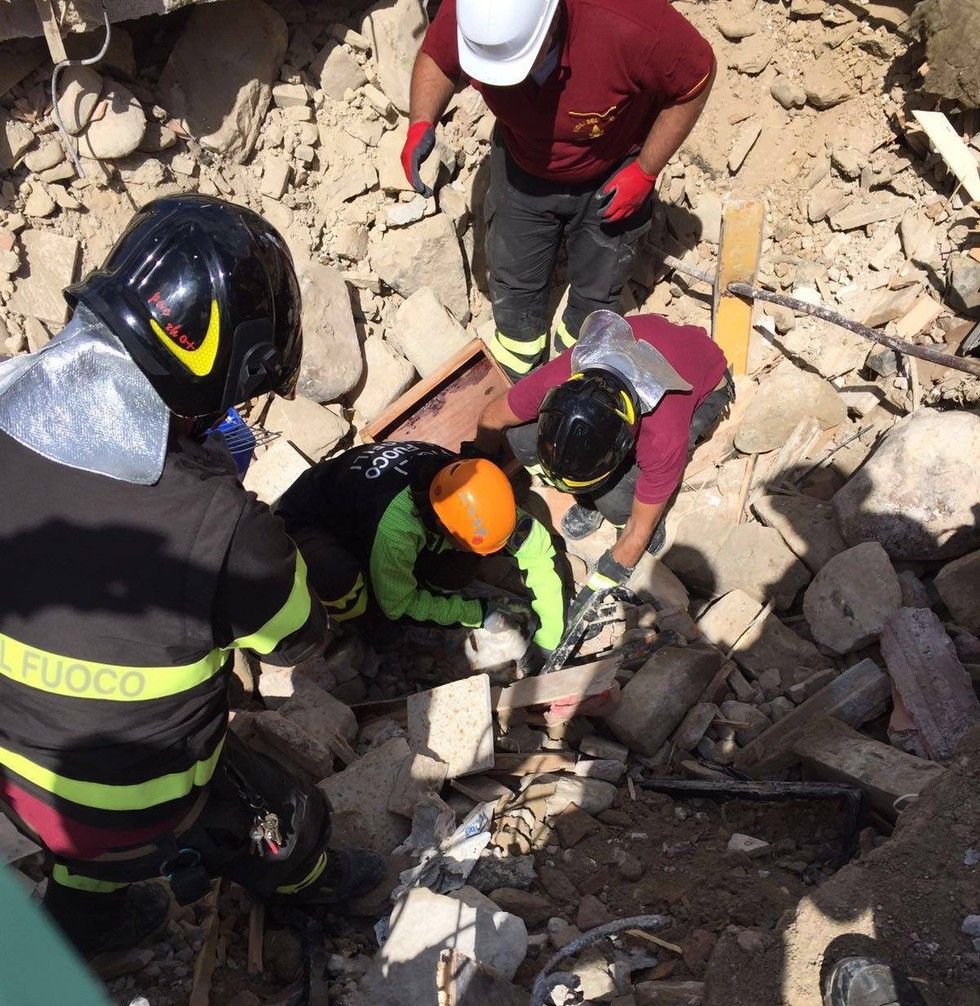 ENPA - Ente Nazionale Protezione Animali
The kitty was very scared when firefighters tried to free him, so they covered his eyes with a towel to calm him down. He was in poor shape but after a trip to the vet, the kitty is expected to make a full recovery.

Watch the rescue in this video:
A day earlier, another cat was found trapped under the rubble in the town of Accumuli.
The cat was meowing for help when the firefighters arrived. "Come here," one of the firefighters said to the kitty.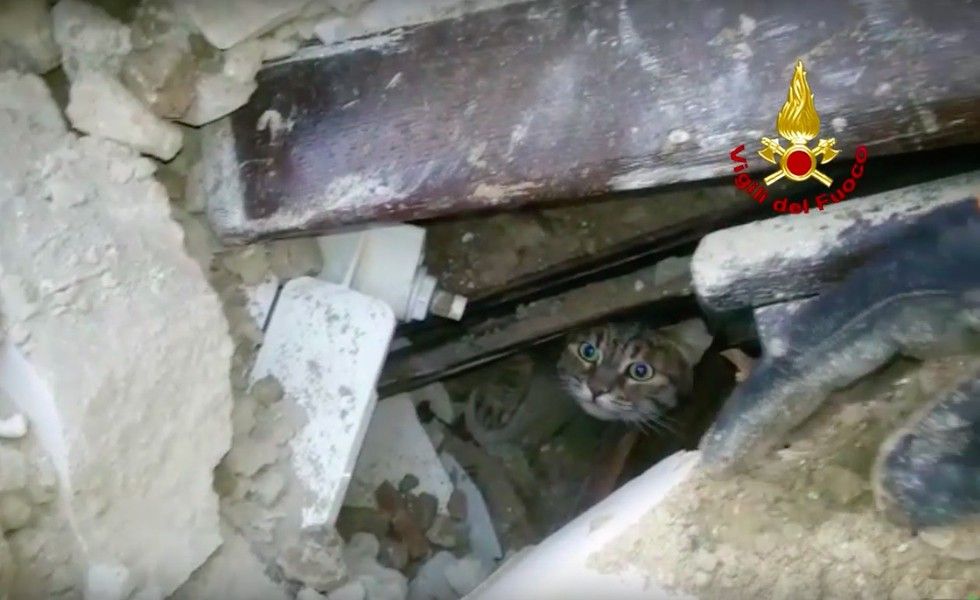 vigilfuoco.tv
He was placed in a carrier with some food before being taken to a safe place.
Watch the rescue in this video:
The firefighter put the kitty in his arms for a few cuddles before transporting the tabby out of the devastated area.
Dozens of animals have been saved since the earthquake hit several towns on August 24.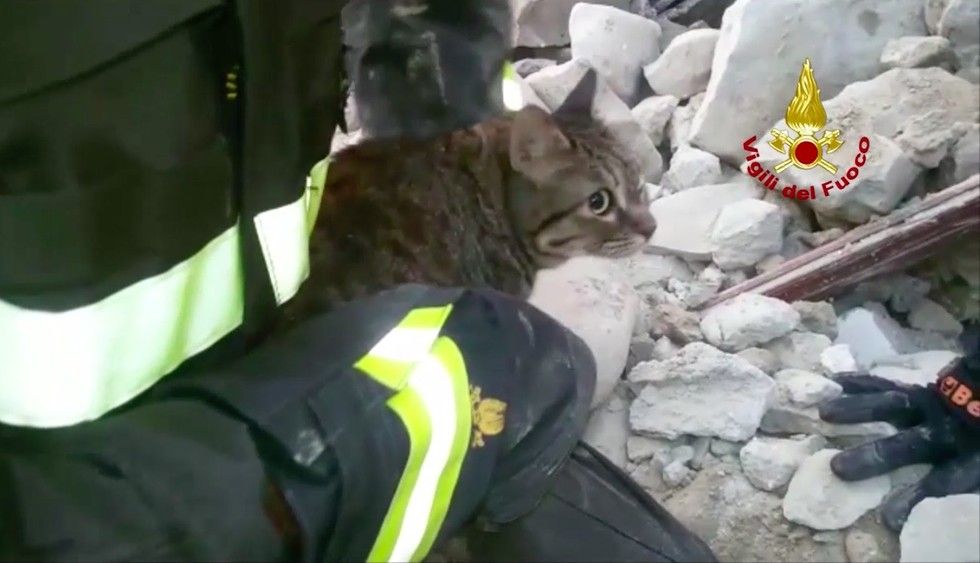 vigilfuoco.tv
Both kitties are being cared for.
Pietro was in poor shape when he arrived at the vet clinic, but he is getting better and is happy to be safe.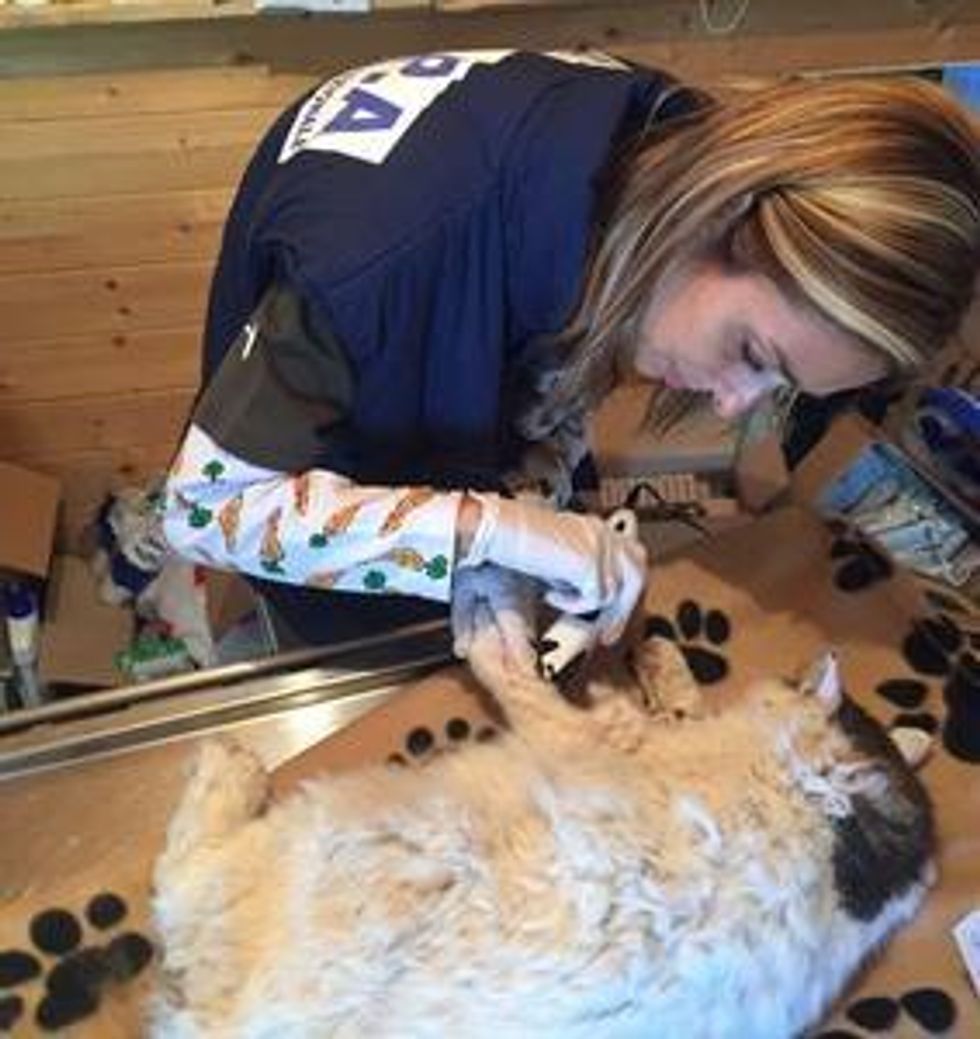 ENPA - Ente Nazionale Protezione Animali
Share this story with your friends. (h/t: buzzfeed)
Related story: Cat Survived Flooding by Floating in Her Litter Box, Saved by Rescuers