When Borys the Bengal cat met a gentle giant, a rescue Greyhound named Walter, he decided that Walter would be his best friend for life. This unlikely pair share every moment together and are simply inseparable.
"We rescued Walter from a race track in Idaho last year through the Southern Alberta Greyhound Association.... The cat was super in his face marching right into his kennel when we first got him," said their human via reddit. Then something beautiful happened. Borys bonded with Walter and Walter fell in love with his kitty friend.
When Borys the Bengal Cat met Walter the gentle giant, he decided that this big doggie would be his best friend.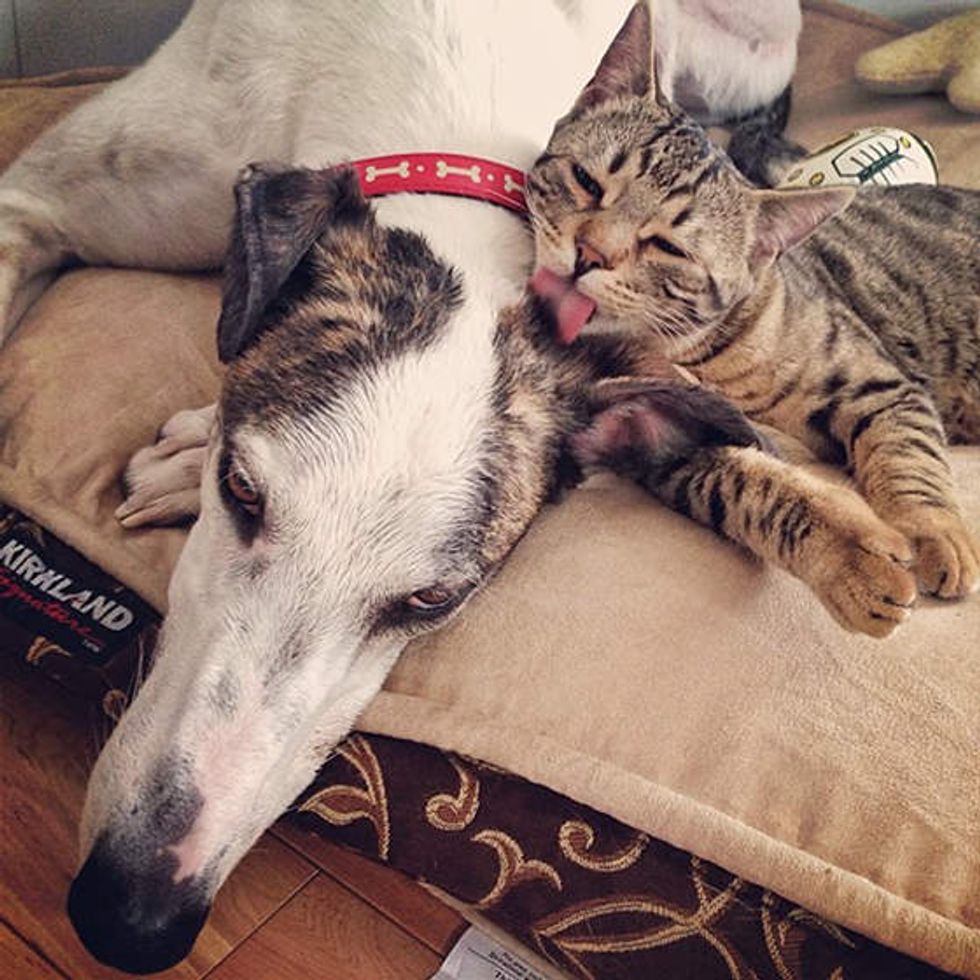 Their friendship started to grow and they shared everything together.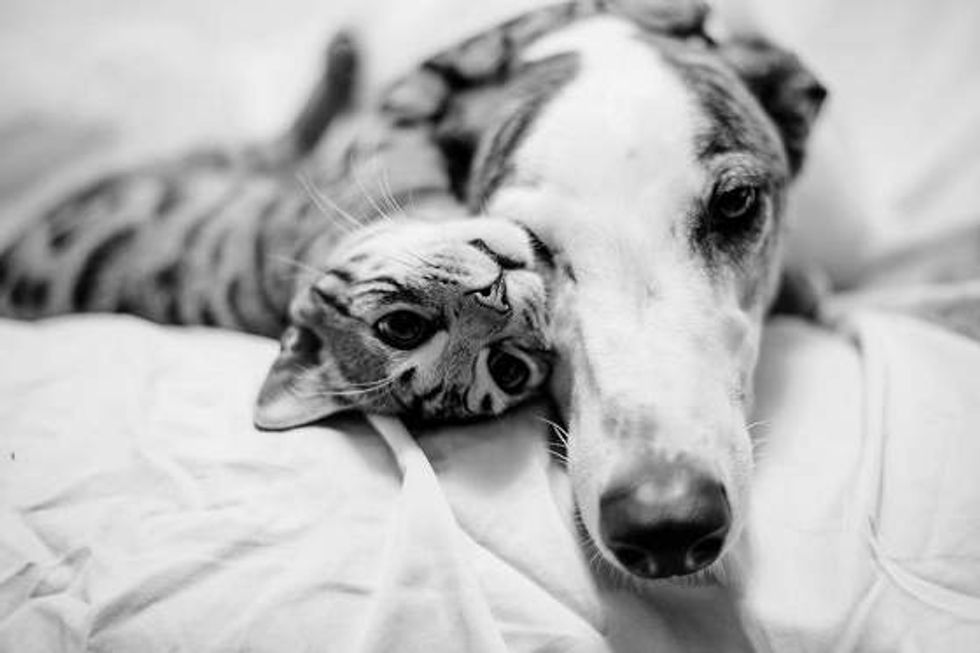 Walter joins Borys for a cat nap.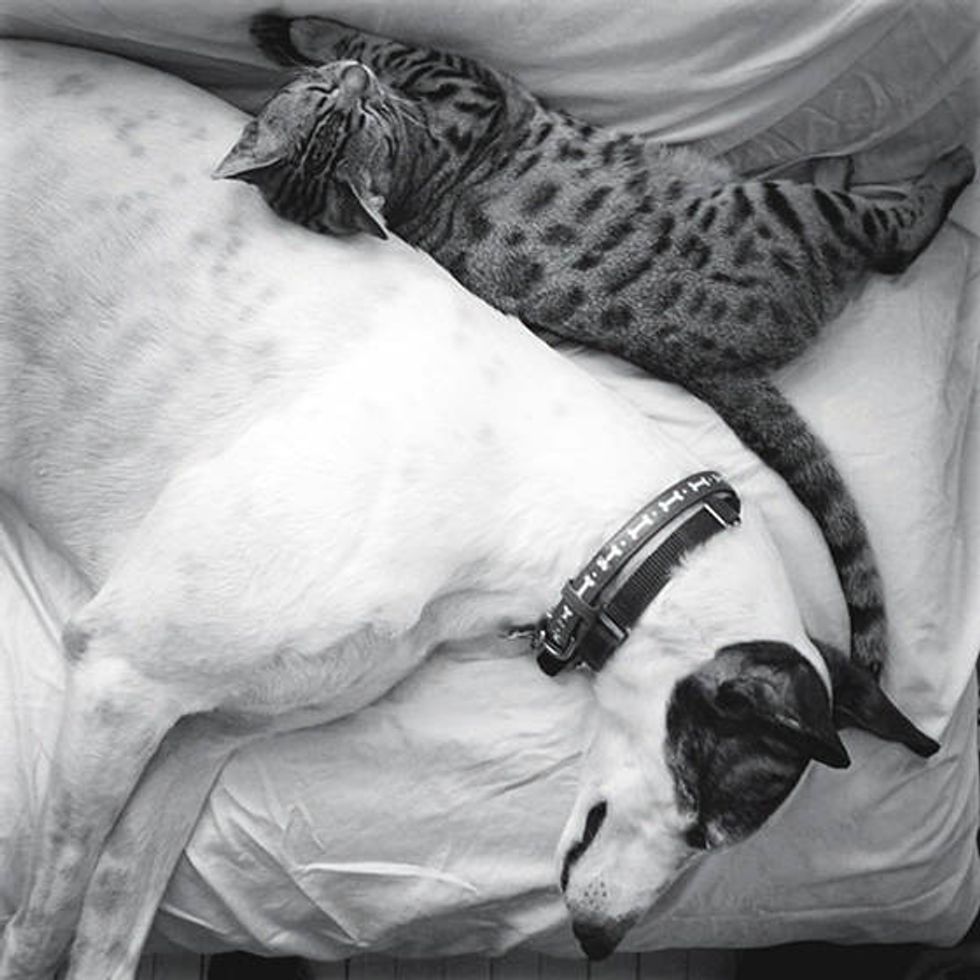 Borys accompanies Walter when he eats.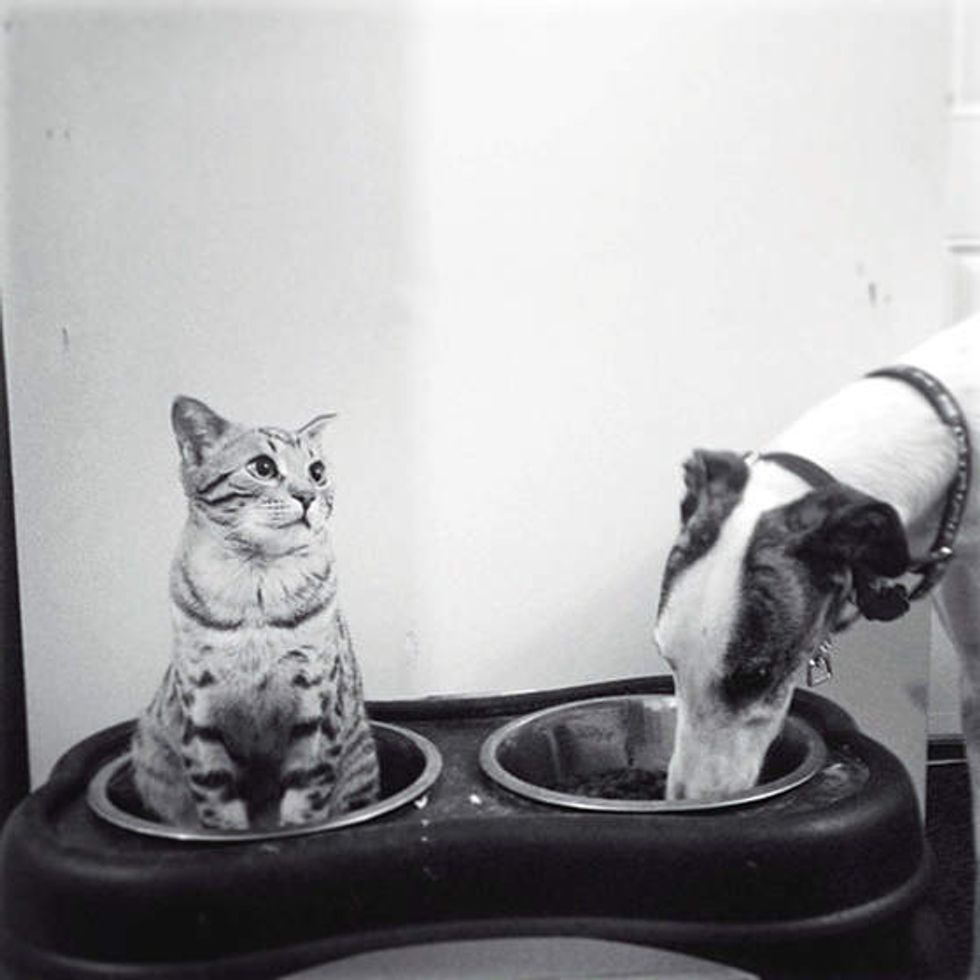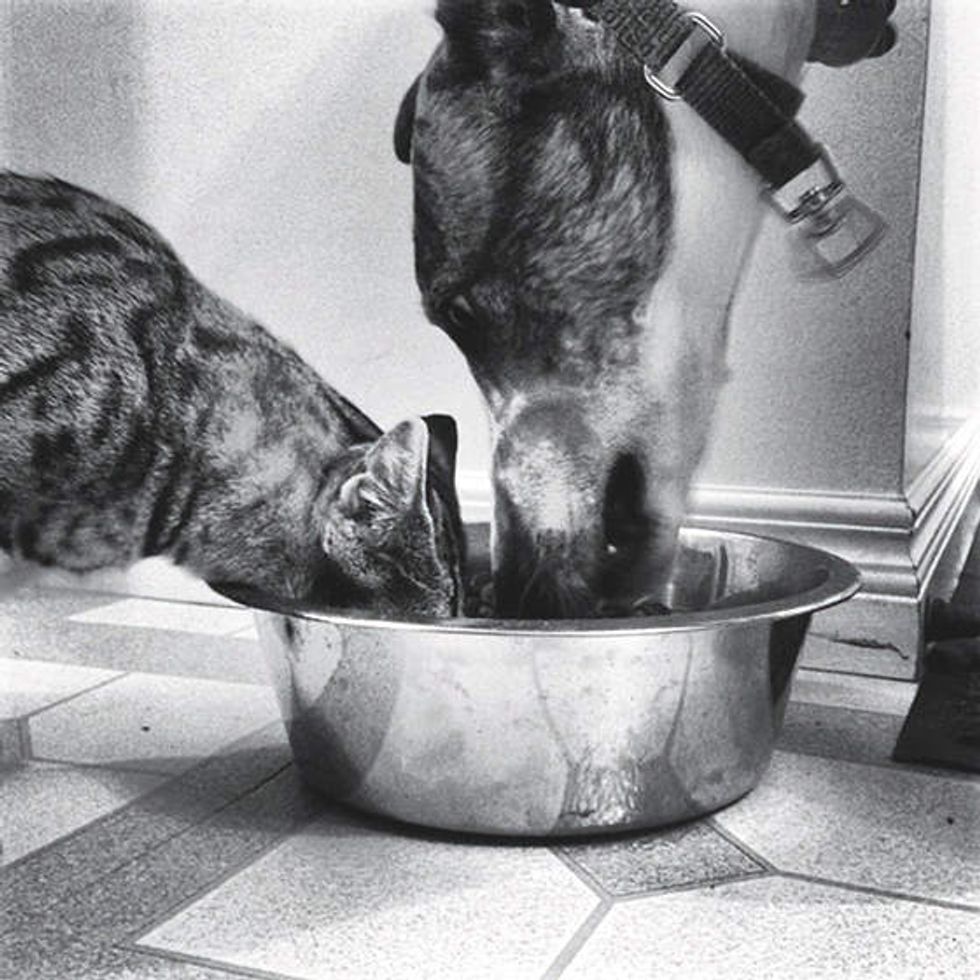 Borys is always there to keep Walter company when he takes a bath.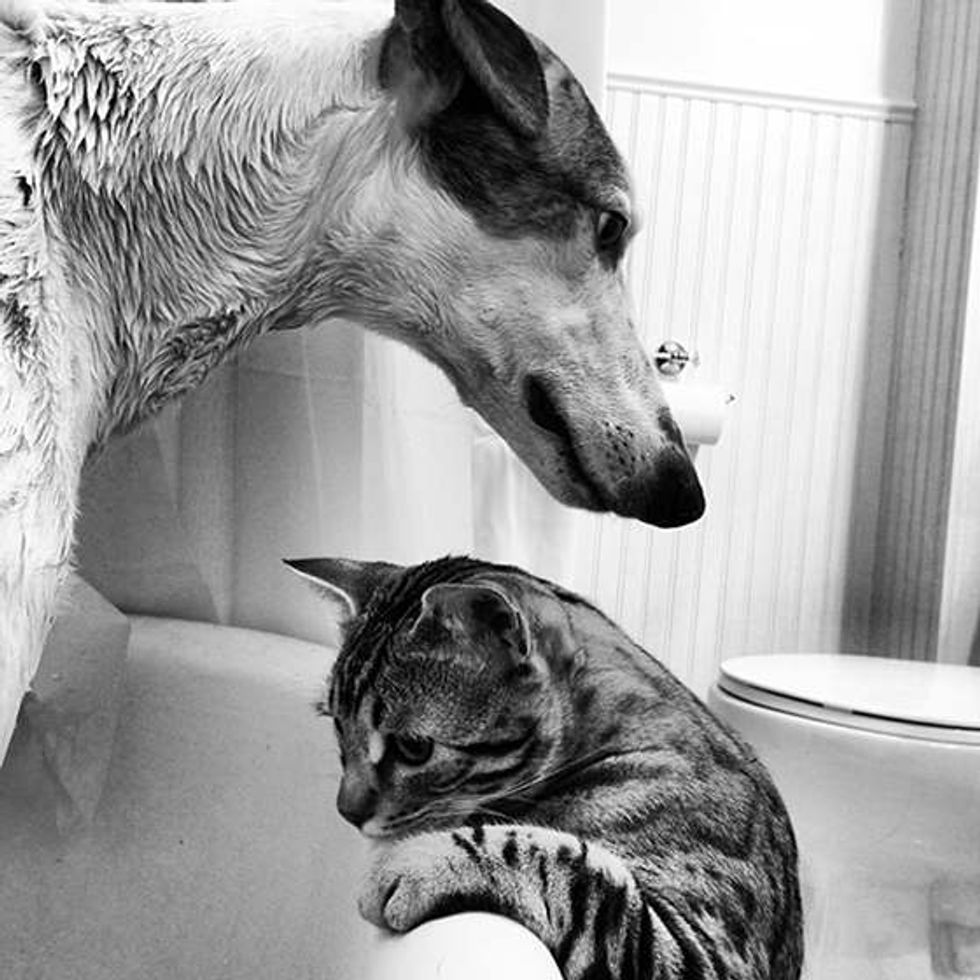 They are best of friends.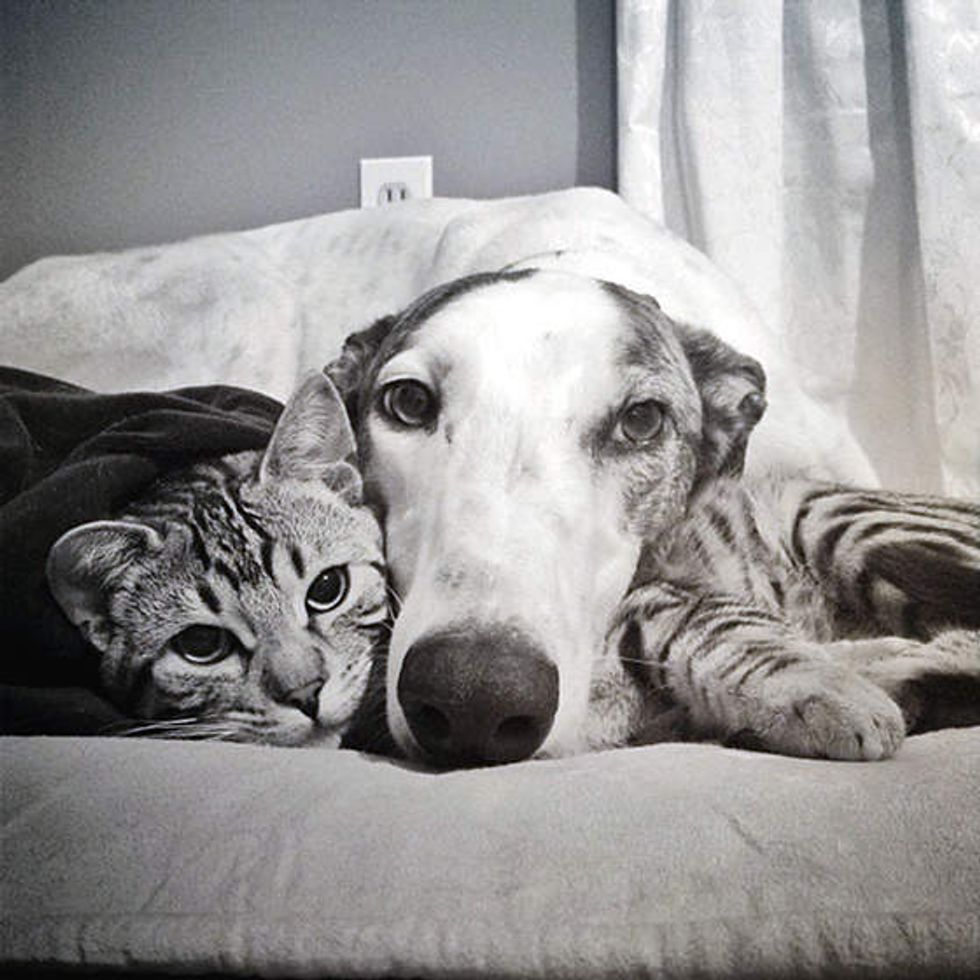 Photos via Borys and Walter's Instagram.