A tiny motherless kitten was found outside all by herself. She was born a bit special but nothing can stop her from loving life.
Meet little Smush!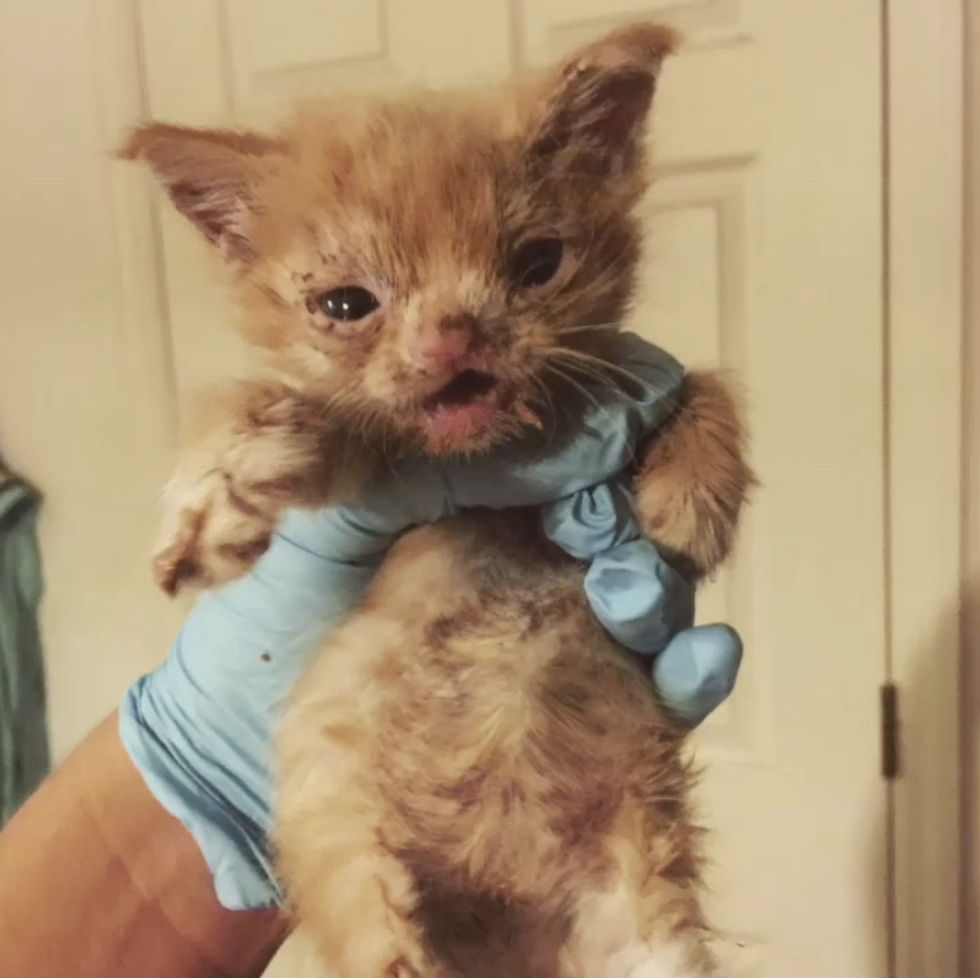 Shannon Jackson
Smush was taken to the University of Florida College of Veterinary Medicine after she was discovered without a mother in sight. She was born with a cleft palate and some congenital conditions, but the little ginger girl doesn't think she's any different.

She had an upper respiratory infection, a severe case of ringworm, and wasn't eating on her own. A vet student offered to look after her as she would need round-the-clock care to survive.
"Lindsey, a vet student who is the cat coordinator for Helping Hands Pet Rescue, took her home and syringe fed her for a month," Shannon Jackson told Love Meow.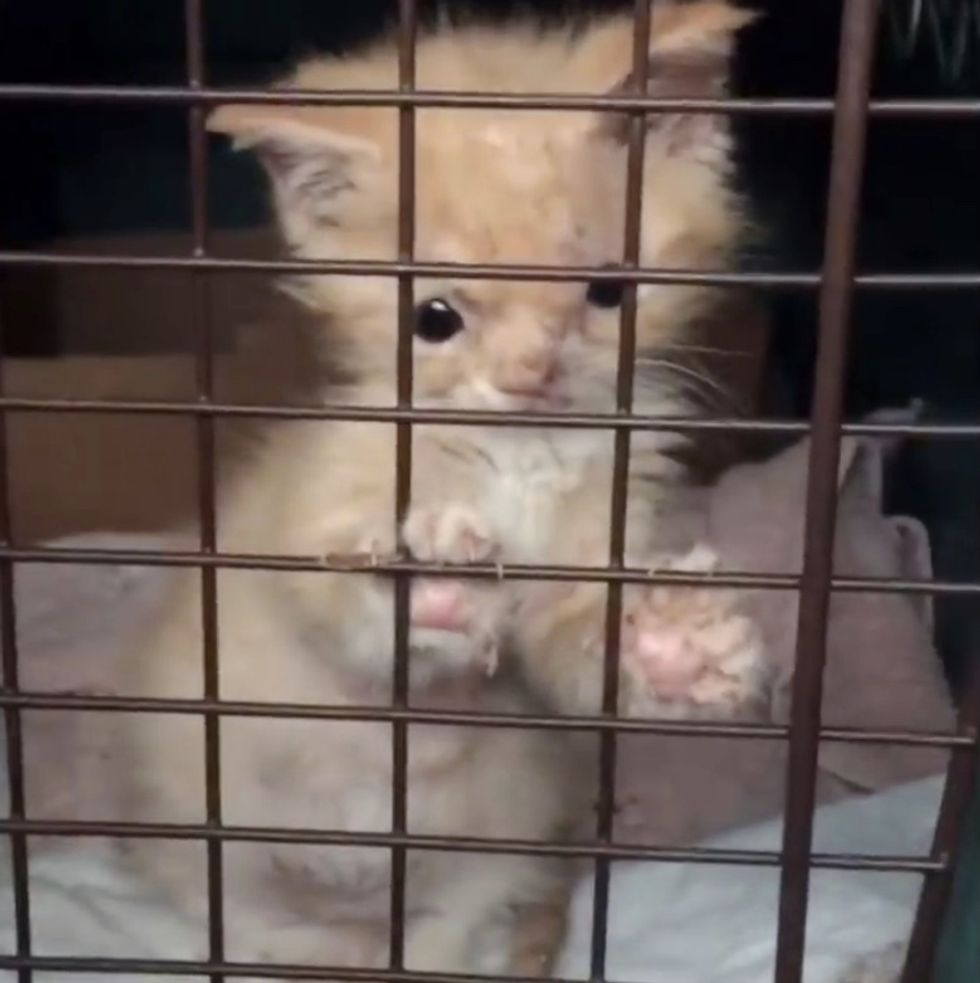 Shannon Jackson
Lindsey got up in the middle of the night so Smush could be fed, cared for and loved.
The little feline needed many baths to help her fight off ringworm. She never complained and was such a champ!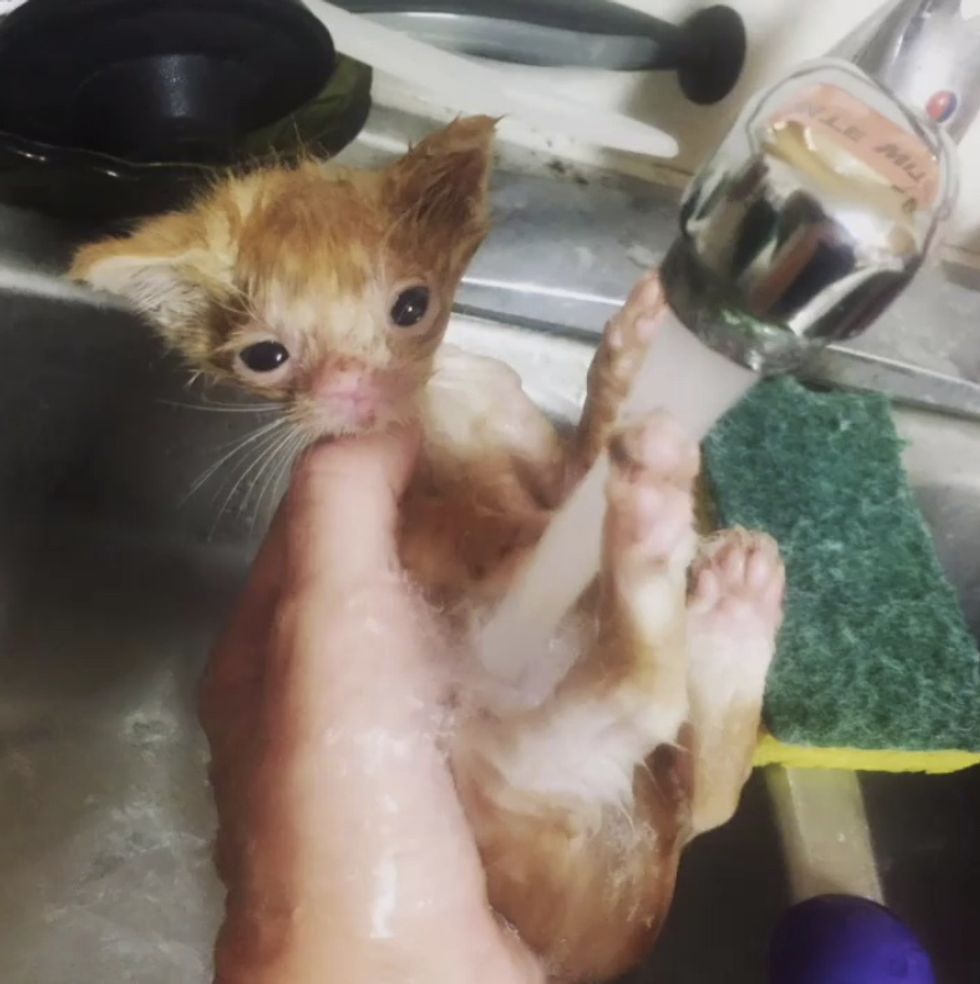 Shannon Jackson
The kind folks at the college let Lindsey take the kitten with her everywhere she went so she could continue nursing and caring for her. [Scroll down for video]
Smush the little purrito!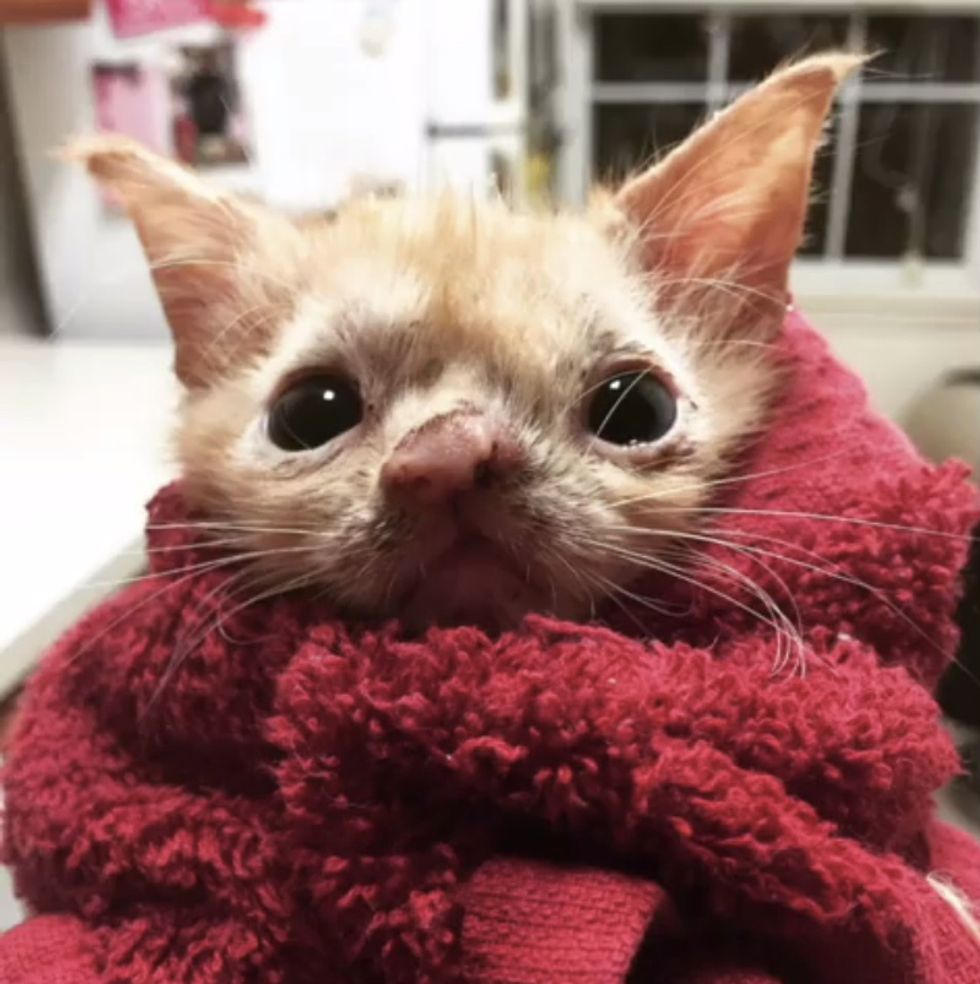 Shannon Jackson
When Smush was finally back on her four paws and could eat on her own, another fosterer, Laura, took her in and continued to socialize the little ginger.
The sweet kitty was thriving in foster care. She was healthy, playful and her personality began to shine.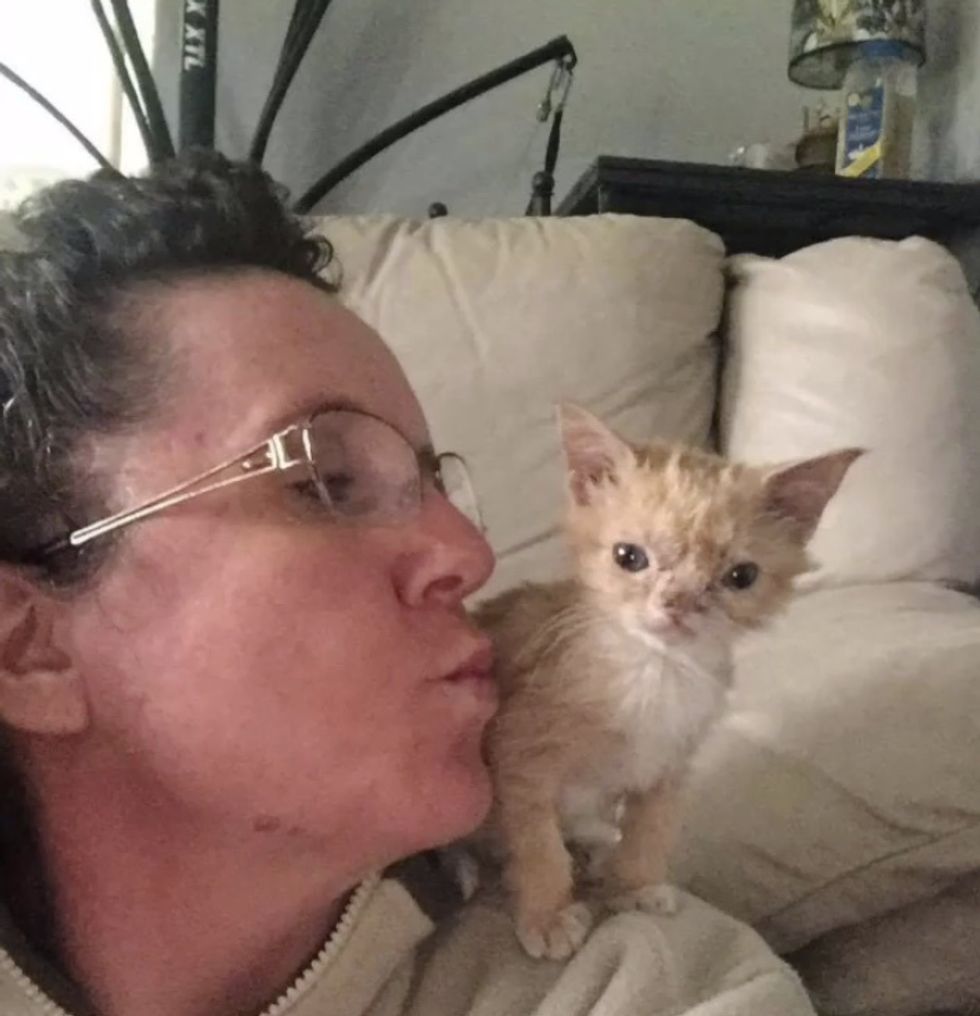 Shannon Jackson
A few months later, the kitten has beat the odds and bounced back triumphantly.
She was ready for a new chapter in life and that's when she met Shannon, and it was love at first sight.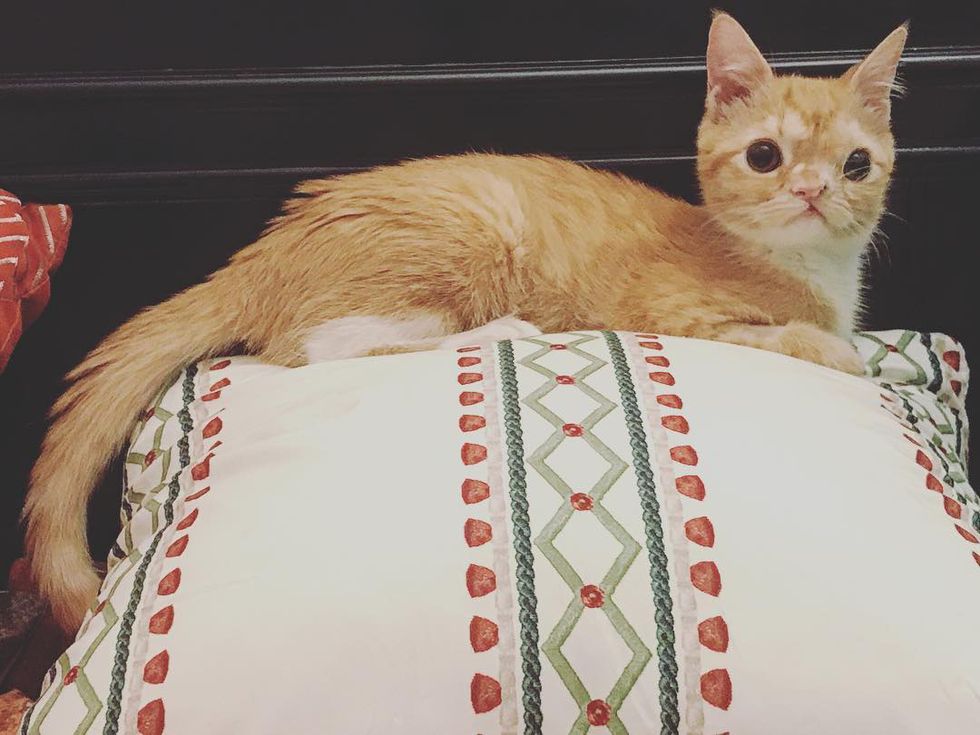 Shannon Jackson
"I am a photographer and volunteer with multiple pet rescues and animal welfare organizations so I knew about Smush. My wife Sarah and I knew that she belonged with us," Shannon told Love Meow.
Smush may look a bit different from other cats but she knows she is purrfect.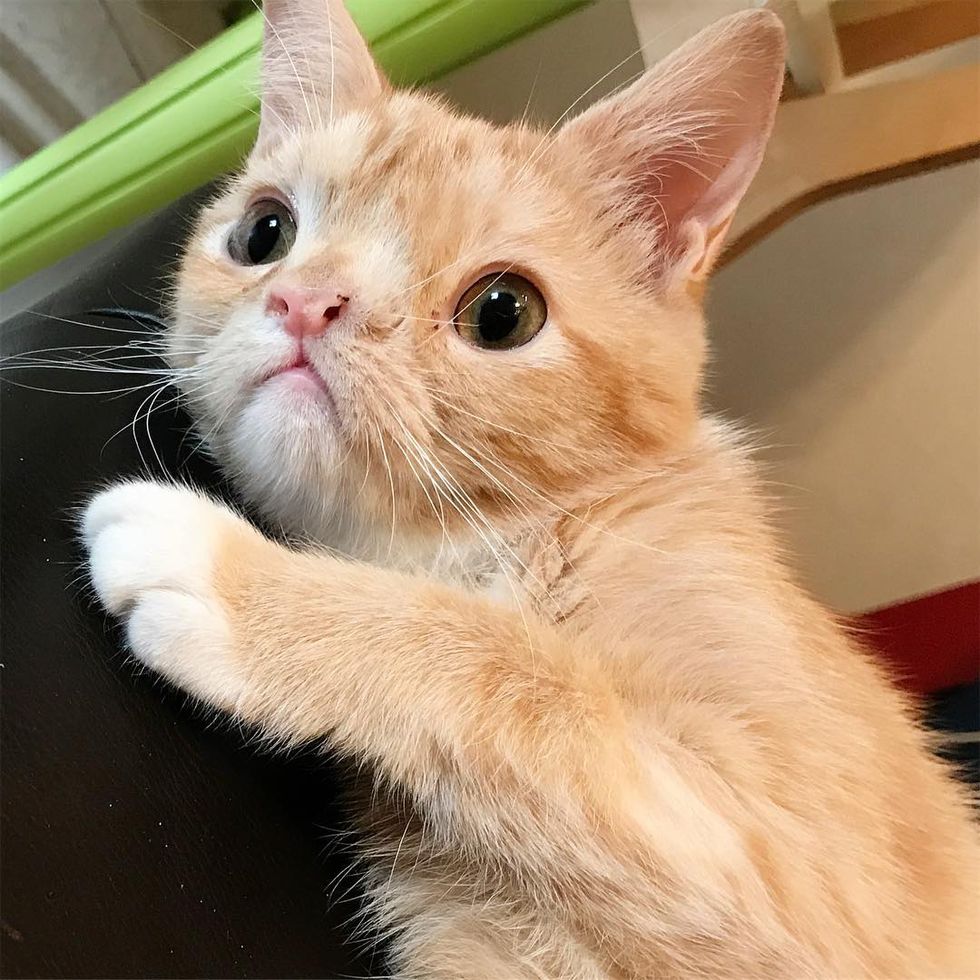 Shannon Jackson
"She is very sassy! She is as feisty as they come, probably because of her fighting spirit as a kitten," Shannon told Love Meow.
Smush found her forever home this Thanksgiving!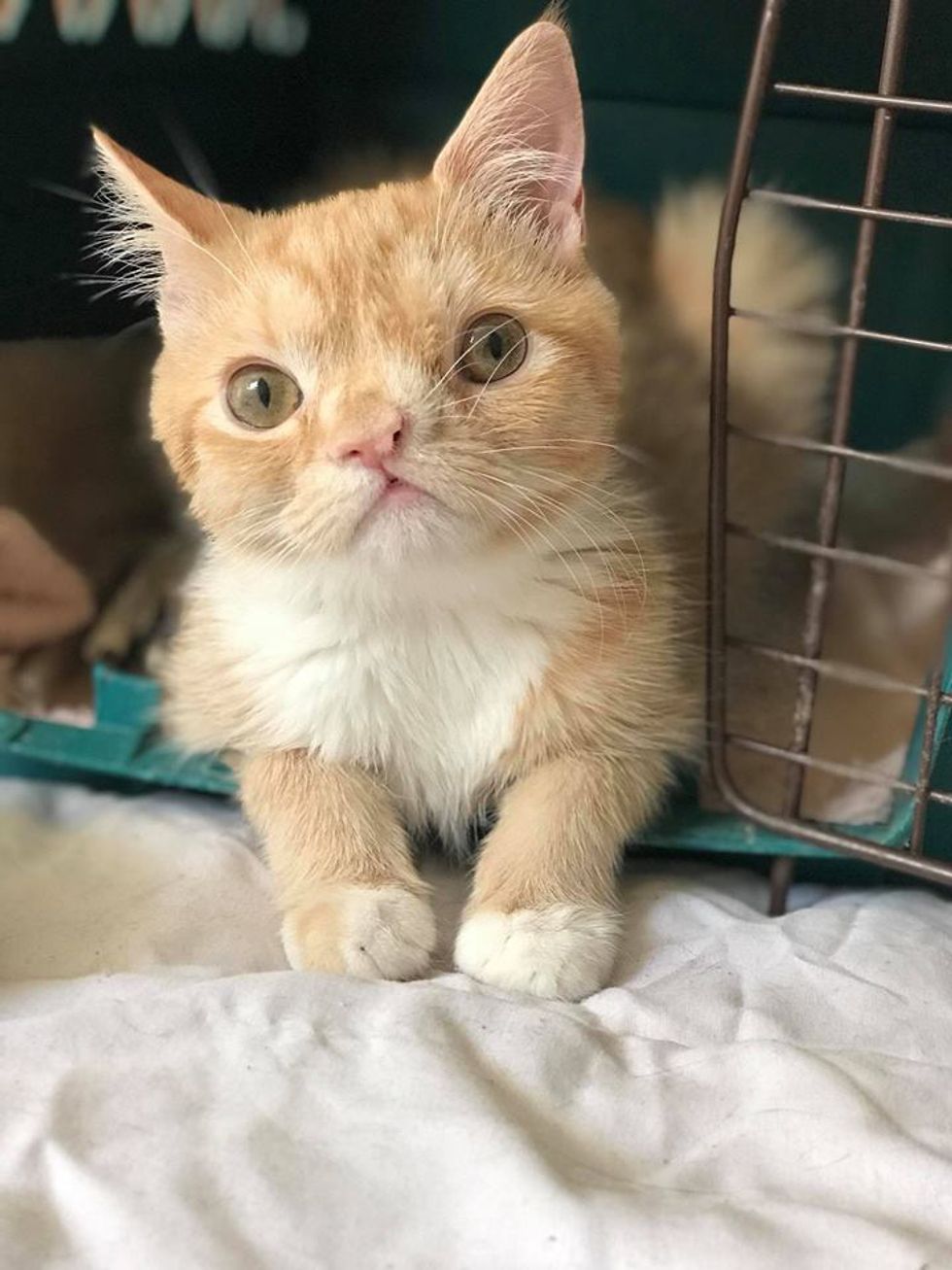 Shannon Jackson
"(If Smush could talk) she would tell us to keep fighting and trust the kind people in animal rescues who save kitties like her."

Watch Smush's story in this heartwarming video:
Smush is loving her new life with her big family of two loving humans, three dogs, three other cats and a hedgehog.
A few months after she was rescued... look at her now!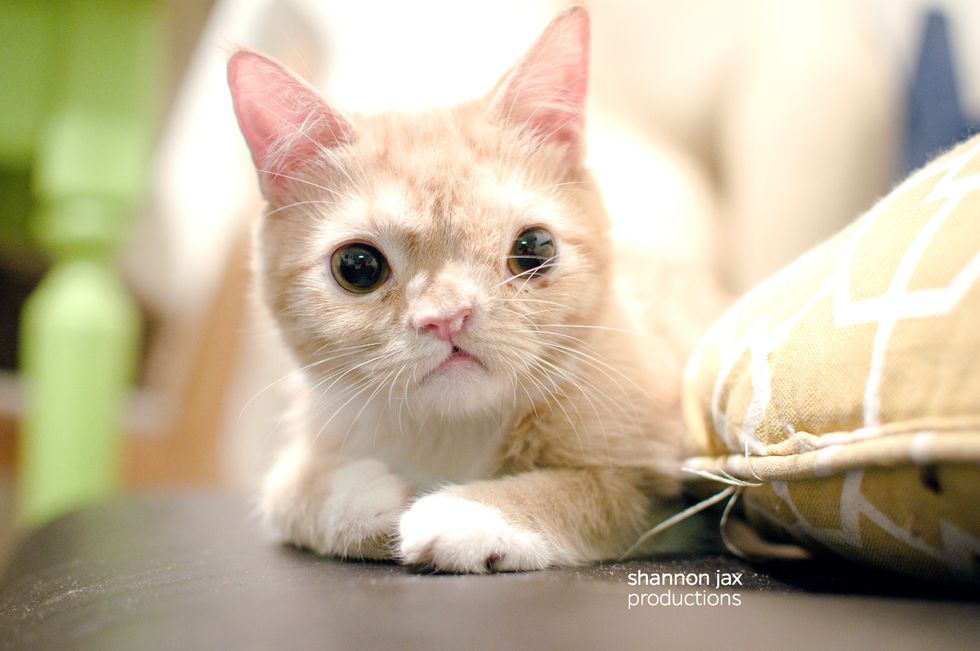 Shannon Jackson
Share this story with your friends. Follow Smush the cat on Facebook and Instagram.
Related story: Man Chosen by His Roommate's Special Cat Realizes They Couldn't Do Without Each Other