Two inseparable tabbies, Gimli and Chance.
This is what love and a forever home can do :).
Gimli and Chance at their new home!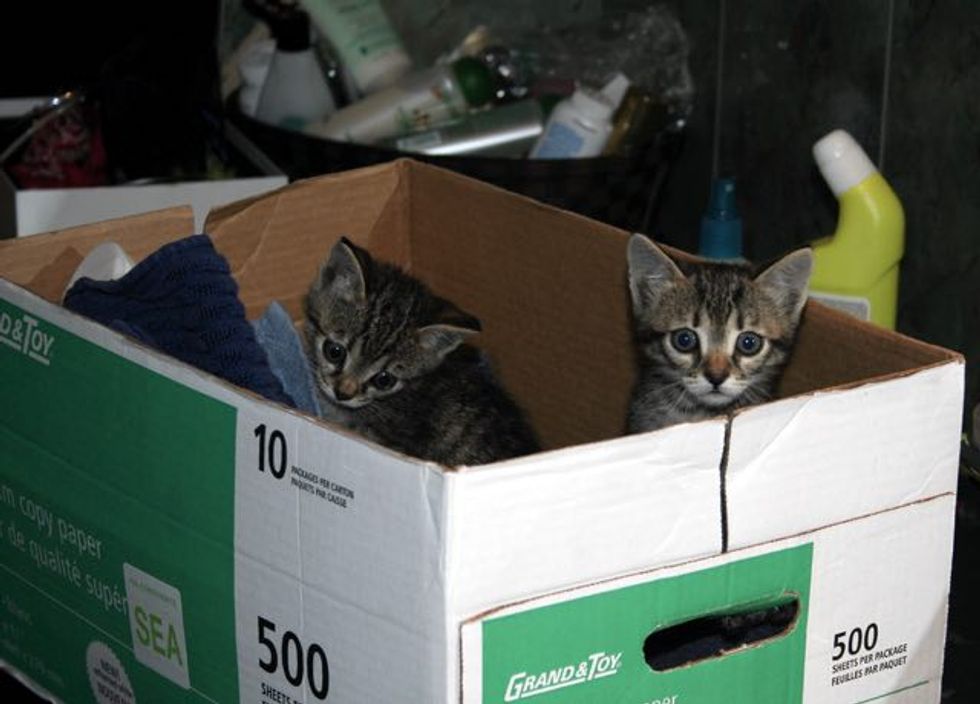 They were given a lot of of food, a very needed bath...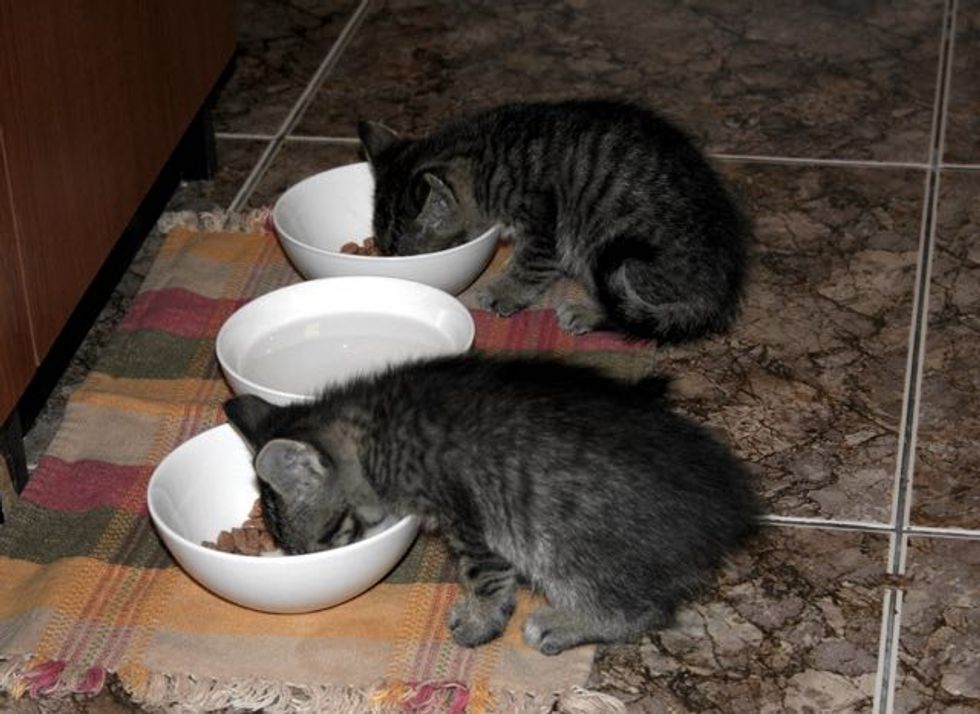 ...and a comfortable blanket to sleep on.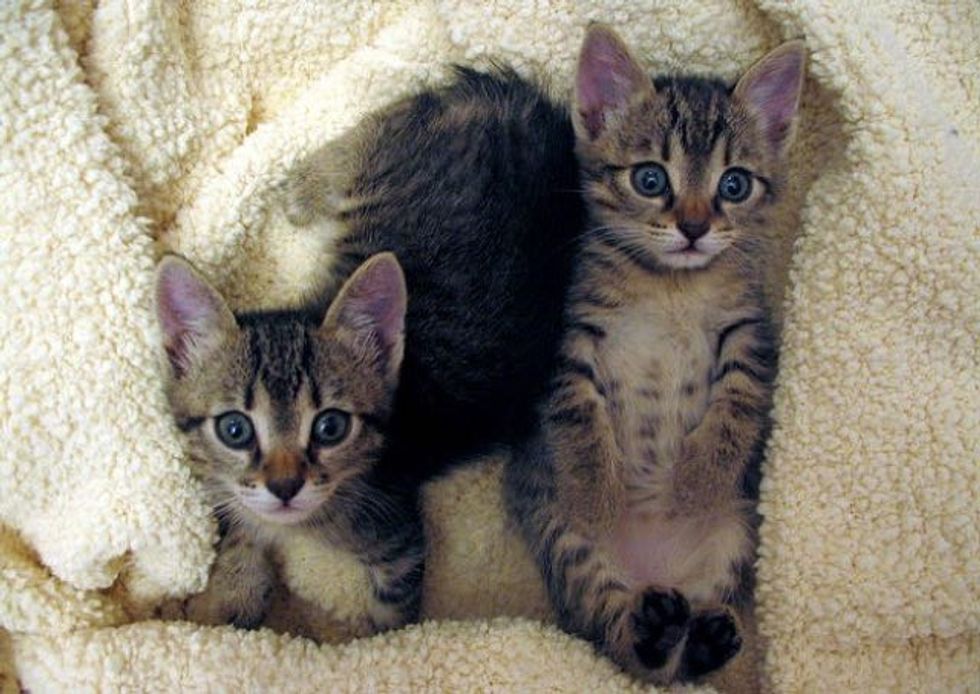 Their humans make comfortable beds too.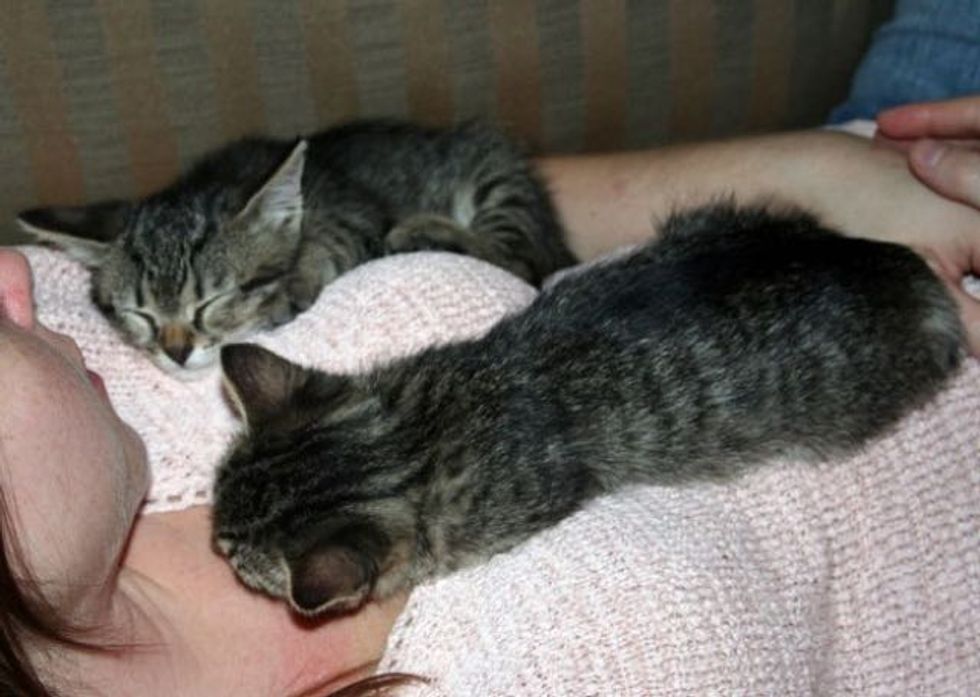 They grew bigger each day...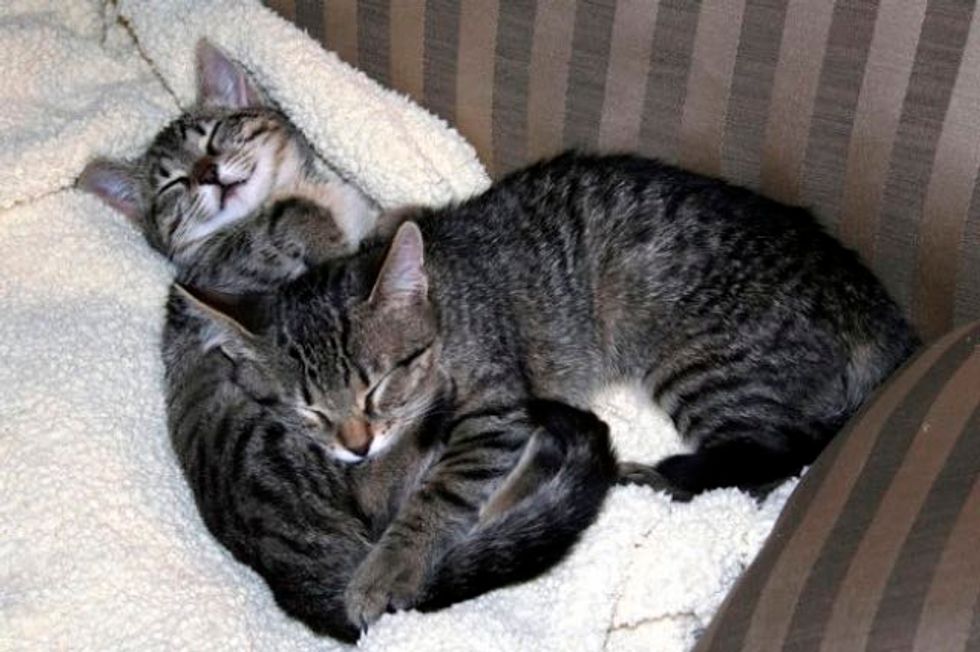 This is Gimli and Chance now!
Perching on the cat tree next to their giant bird TV.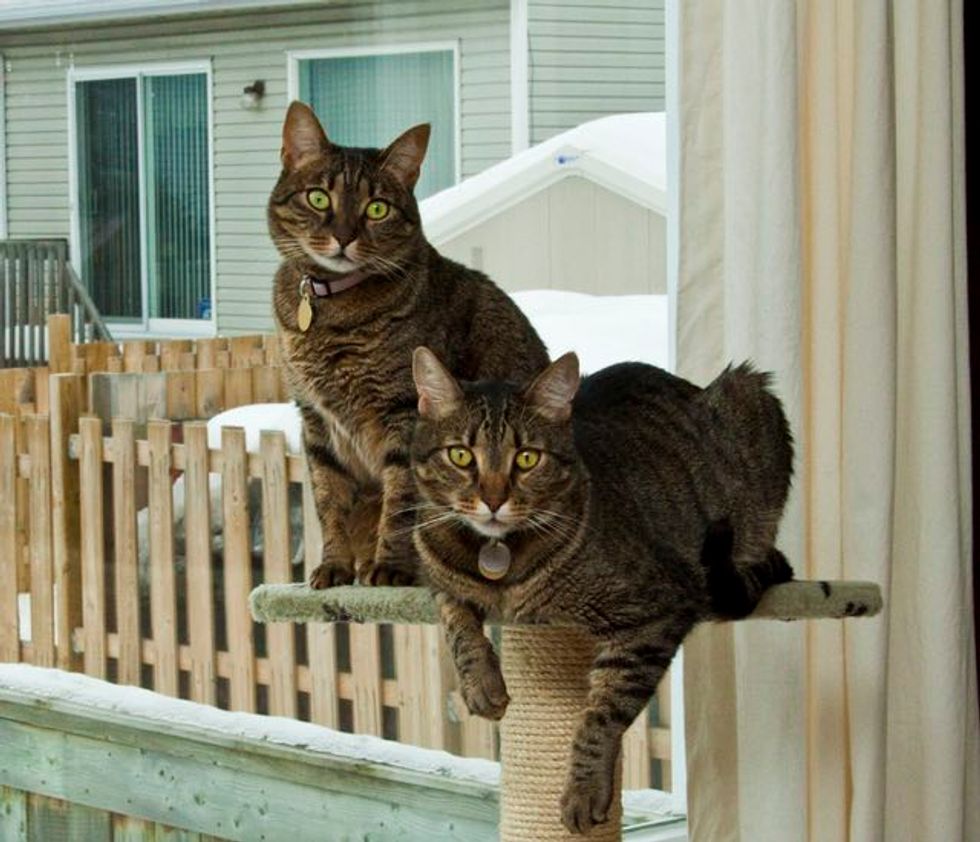 This is what love can do!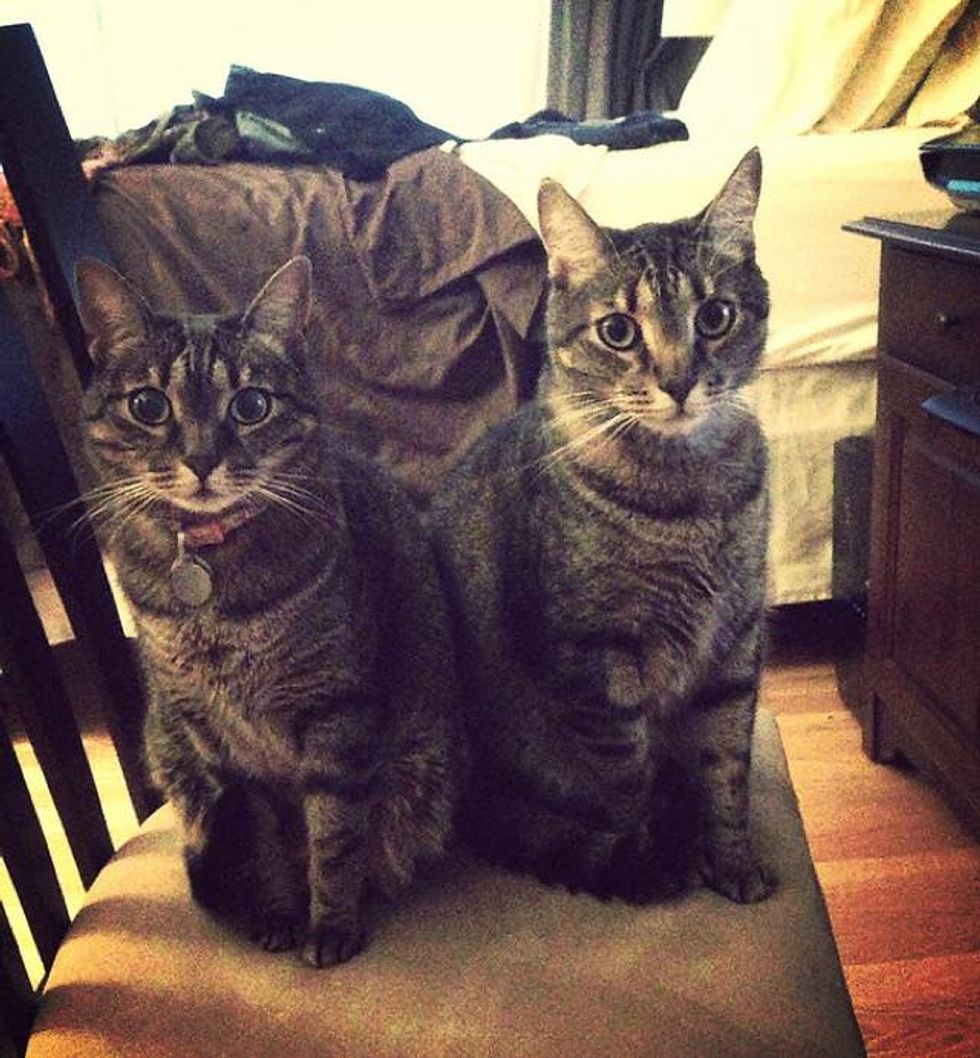 Photos by Andrew d'Entremont.