Xander the cat (also known as Jax) has been rescued from a research lab. This is him walking into freedom for the first time. [Scroll down for video]
"Xander was legally rescued from a lab in New York, on the condition of anonymity, by Beagle Freedom Project in January 2014," said Rachel Gruen, Xander's new mom via Huffington Post. "He lived in a windowless lab in a tiny wire cage for the first three years of his life, and he was done being a test subject."
A lab employee contacted the rescue group about Xander, so he could be saved and given a home.
Gruen happened to be on the rescue's page when she came across Xander's picture. "As soon as I clicked it and saw Xander's handsome picture on their page, I fell in love with him and knew that I was meant to be his mom."
Xander, a former lab research cat, now has found freedom and a loving home.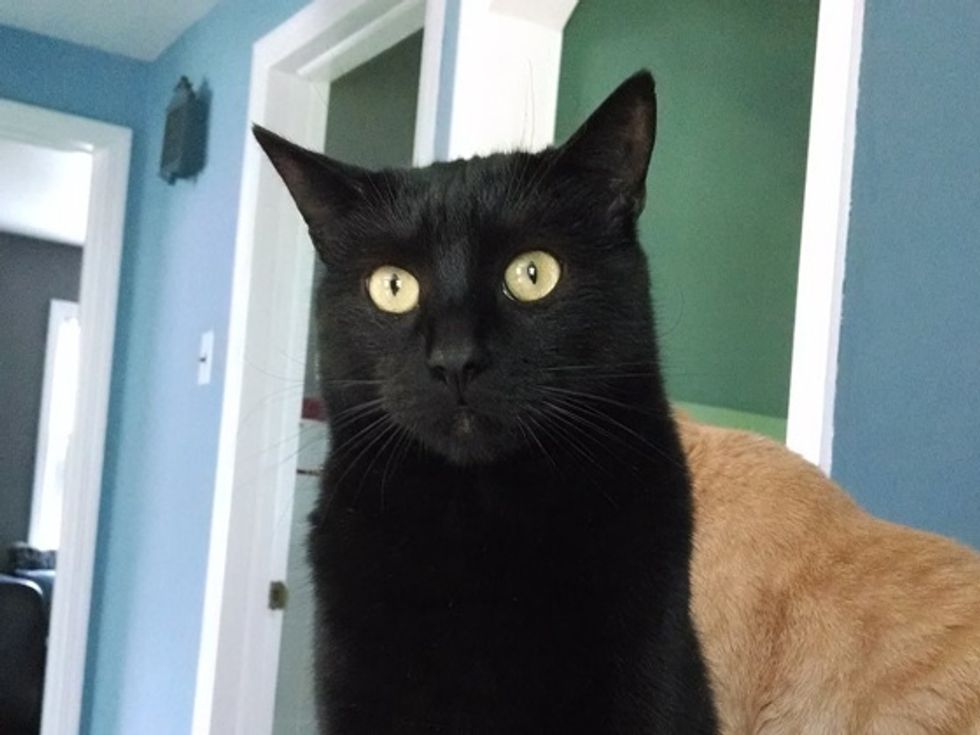 Xander (also known as Jax) and another cat Shira making their first steps into freedom (VIDEO):
Beagle Freedom Project rescued this handsome fella and found him a forever loving home.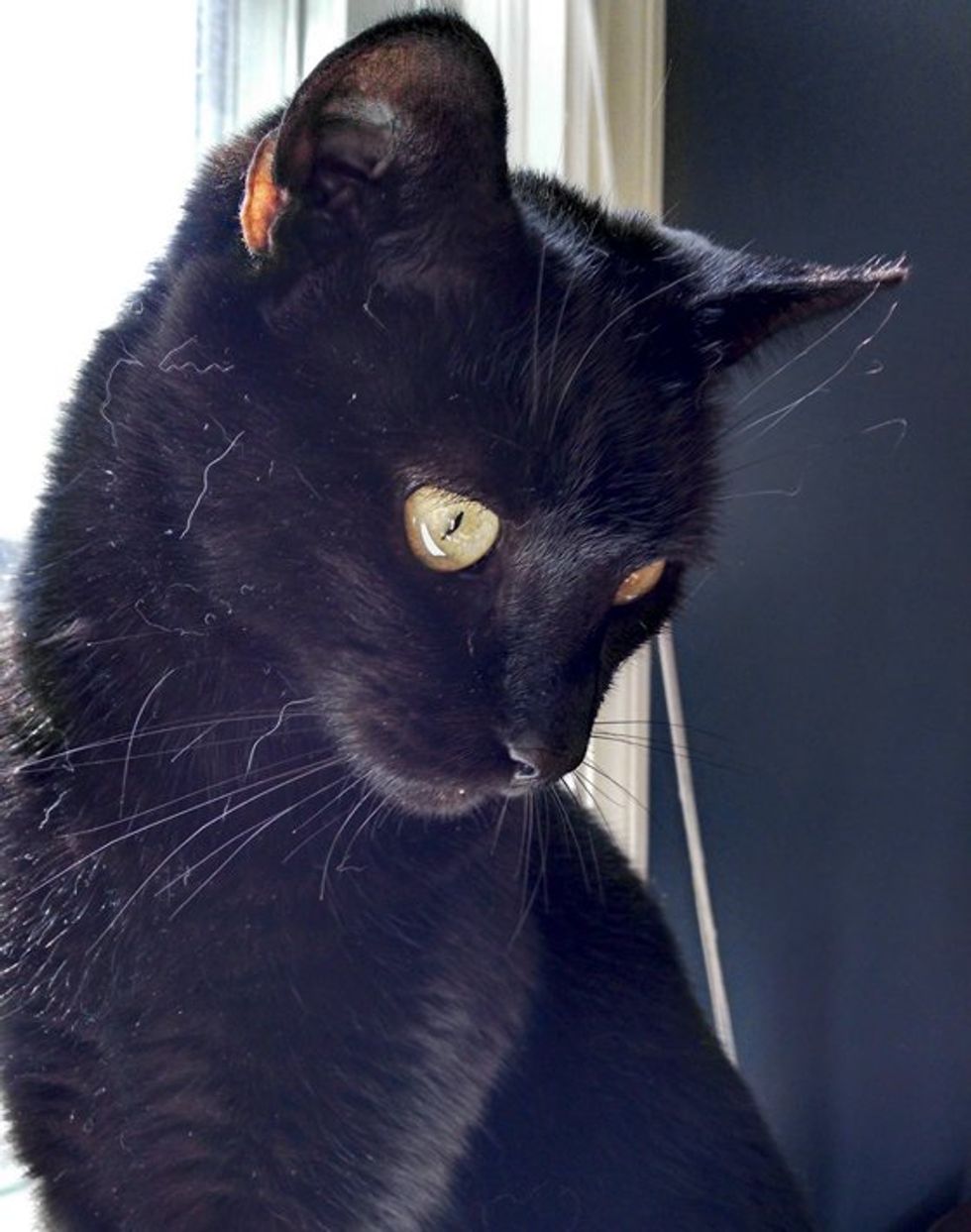 Xander is living with several other rescue cats and he loves every bit of his brand new life.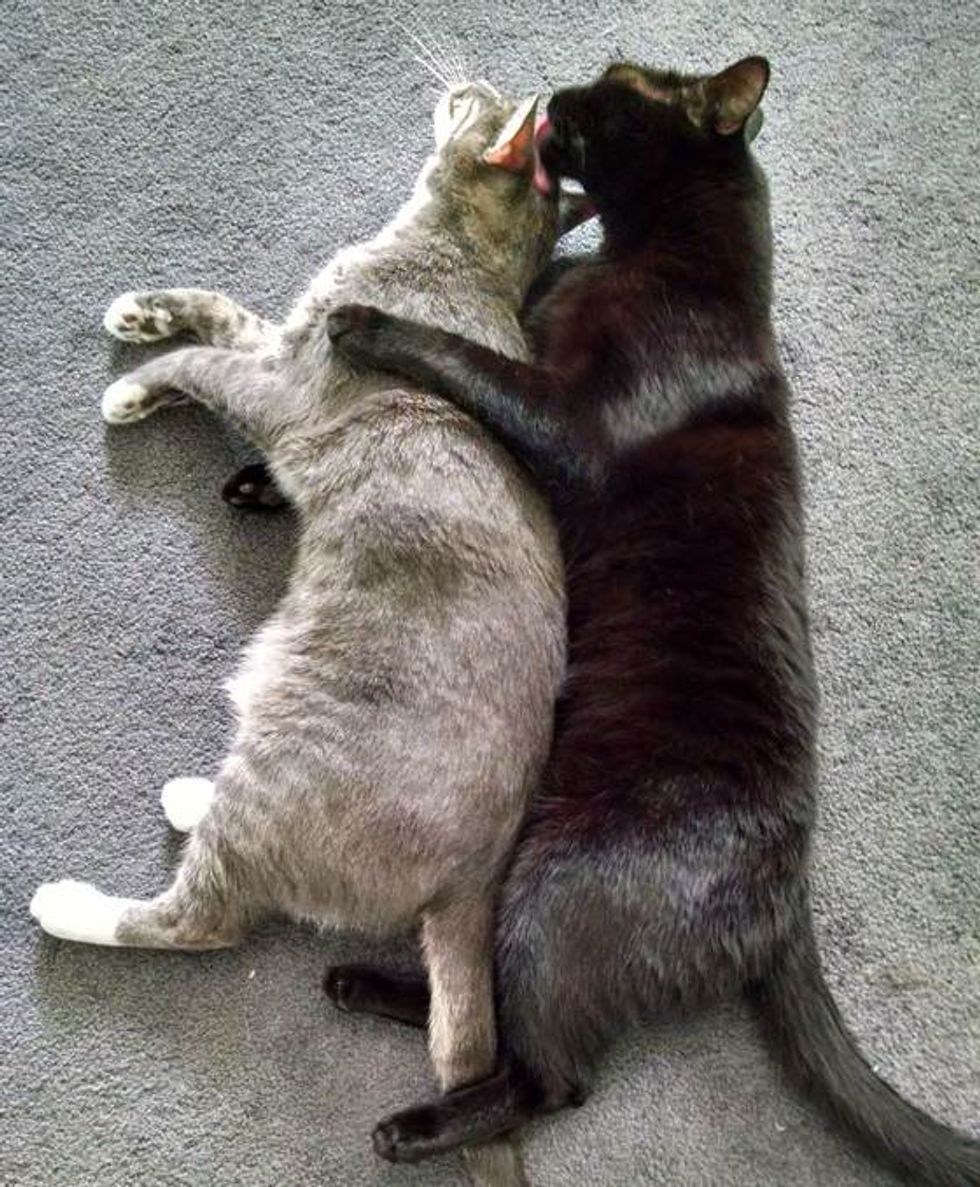 Photos by Rachel Gruen. Follow Xander on Facebook. Also seen on Huffington Post.