Seven tiny kittens were saved right before a thunderstorm that could have washed them away. A woman scooped them up and got them help.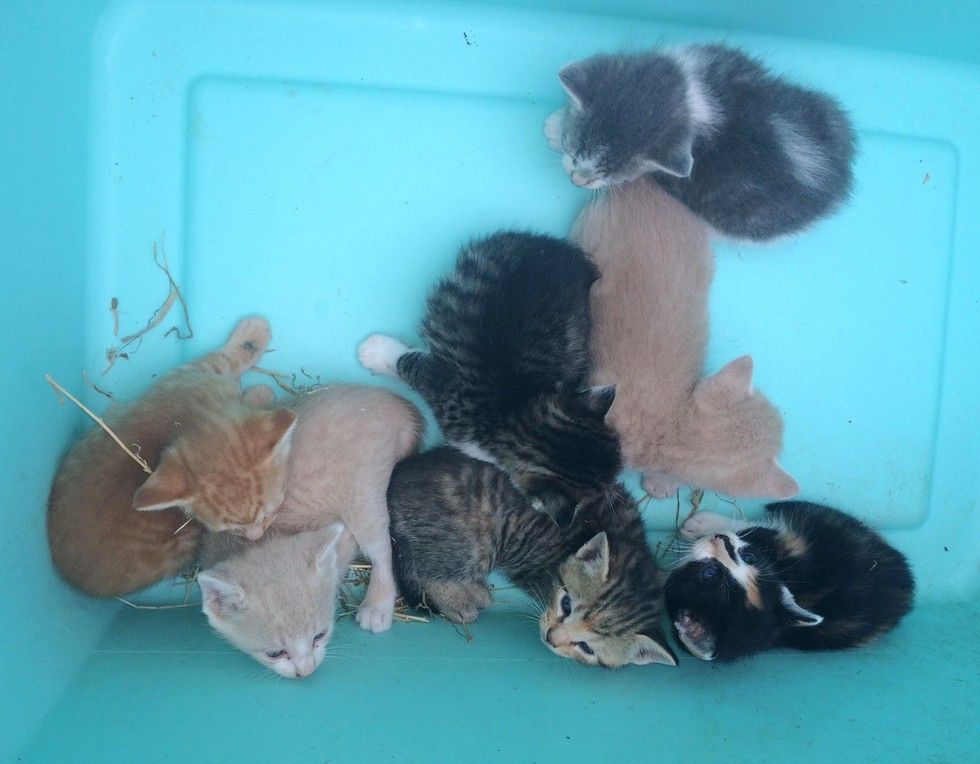 Courtesy: Tigris474
A feral cat had been hanging out at an old horse barn for quite some time, but she disappeared one day. "When they went into the barn looking for her they found 7 bundles of joy she left behind," reddit user Tigris474 told Love Meow.
The young kittens were fending for themselves without a mom for about 3 days, so a woman on the farm began to watch them, hoping the cat mother would return, but she never did.
The kittens eventually figured out how to climb out of their den. "Once they figured out how to get out of their hiding hole, the young lady scooped them up and had no idea what to do with them. That's when I stepped in."
The kittens were rescued right before a huge thunderstorm rained down in sheets.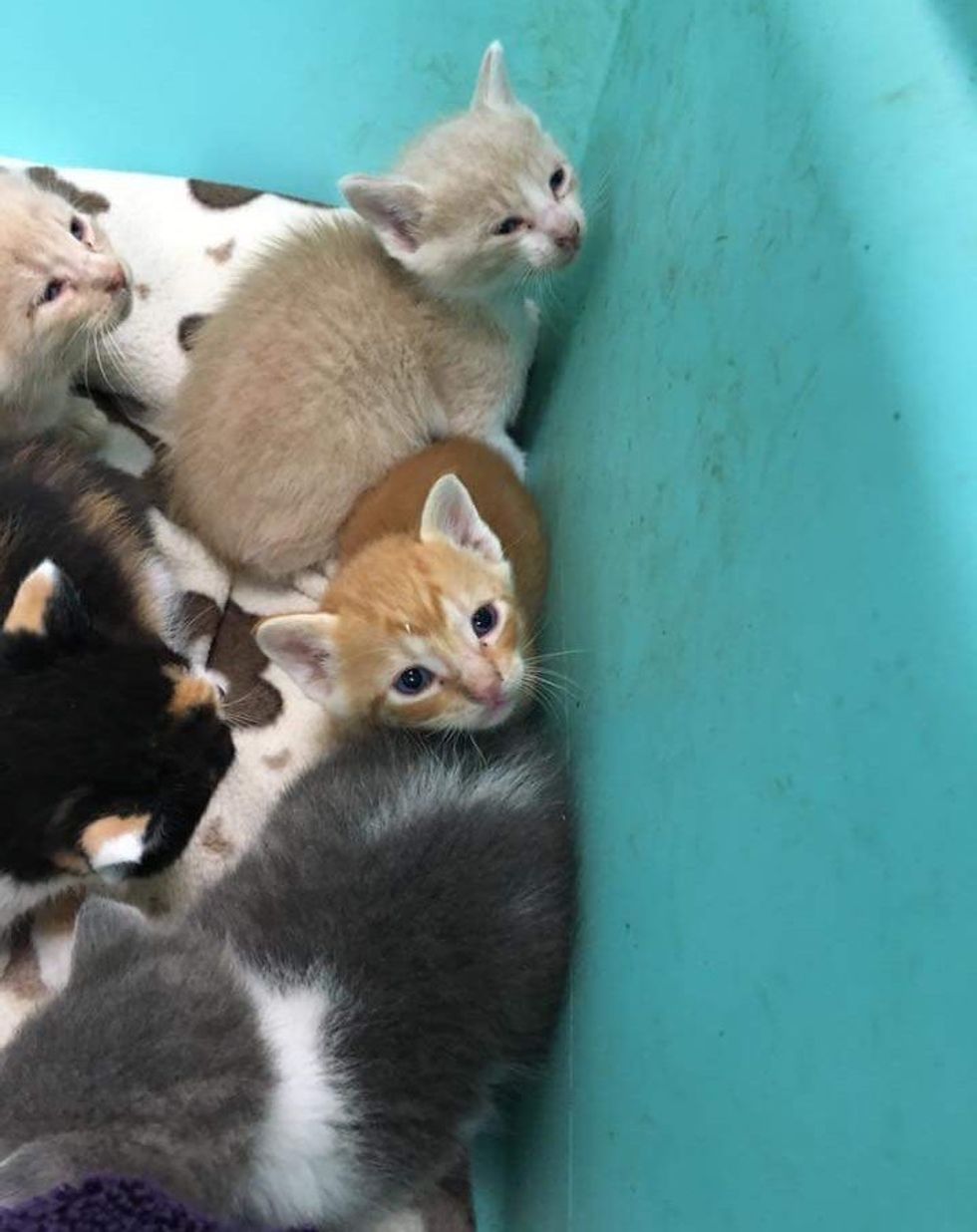 Courtesy: Tigris474
"They got to my animal hospital just in time to escape the rain," she said.

The kittens were transported in a big plastic box. As soon as they arrived in their foster home, they went straight for the food right away.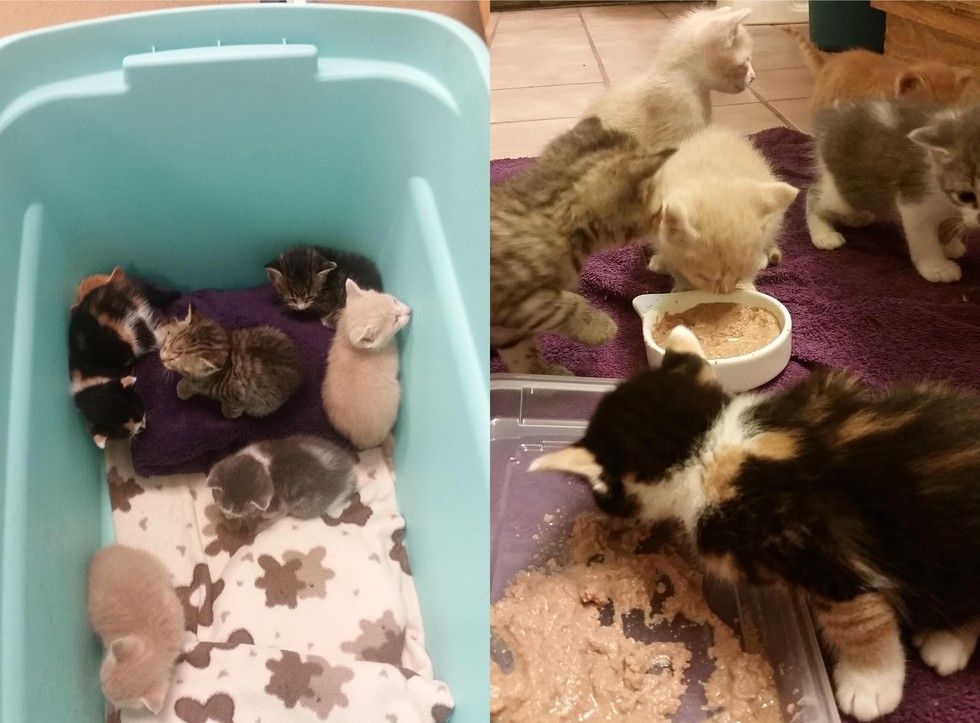 Courtesy: Tigris474
"They are all healthy, eating well, and a few even have homes lined up right away," she told Love Meow.
All seven of them finally have full bellies!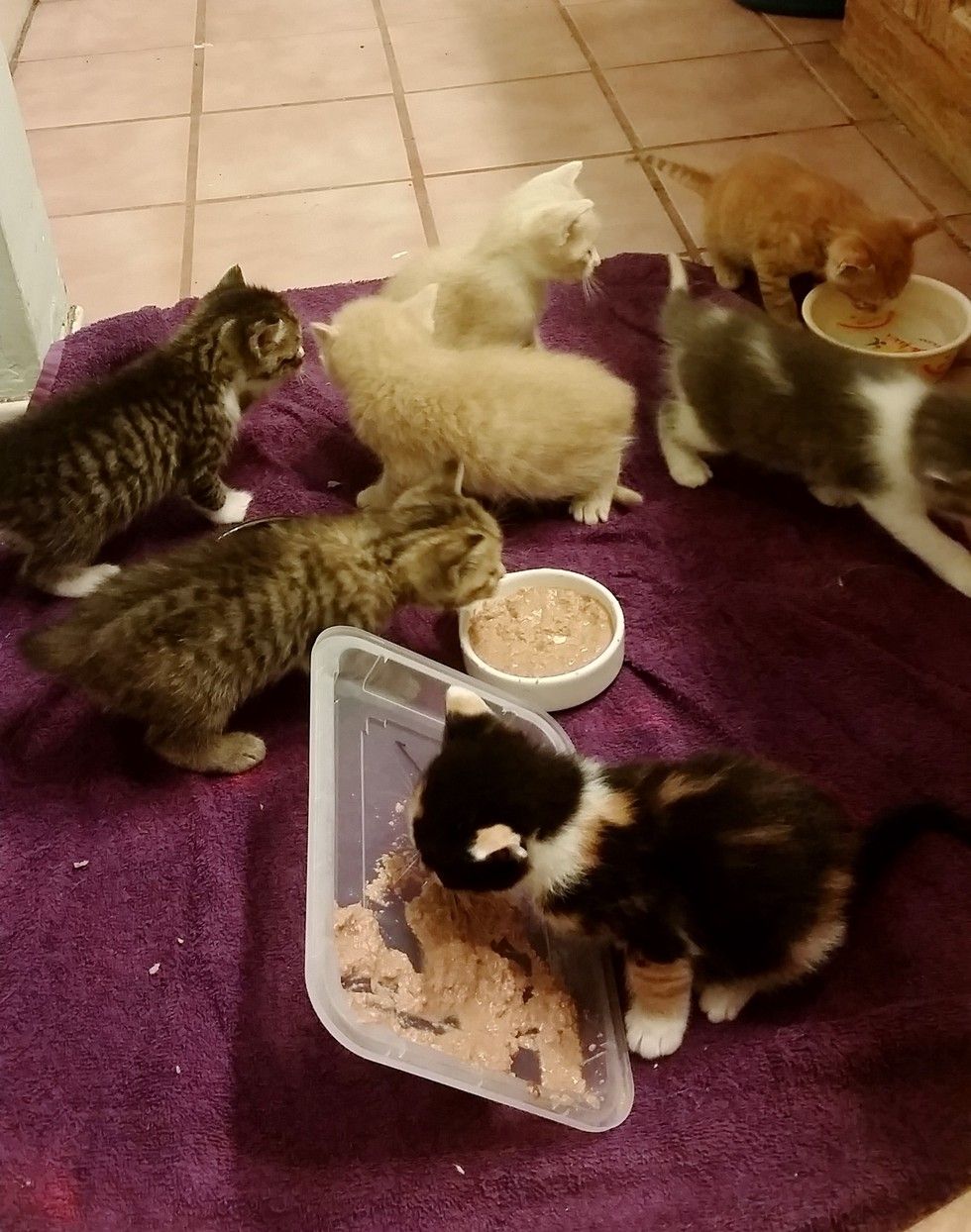 Courtesy: Tigris474
The tiny fur babies are latching on their kitten-sitter.
"My dog Ozzy playing with them. He loves mothering them by licking them all over."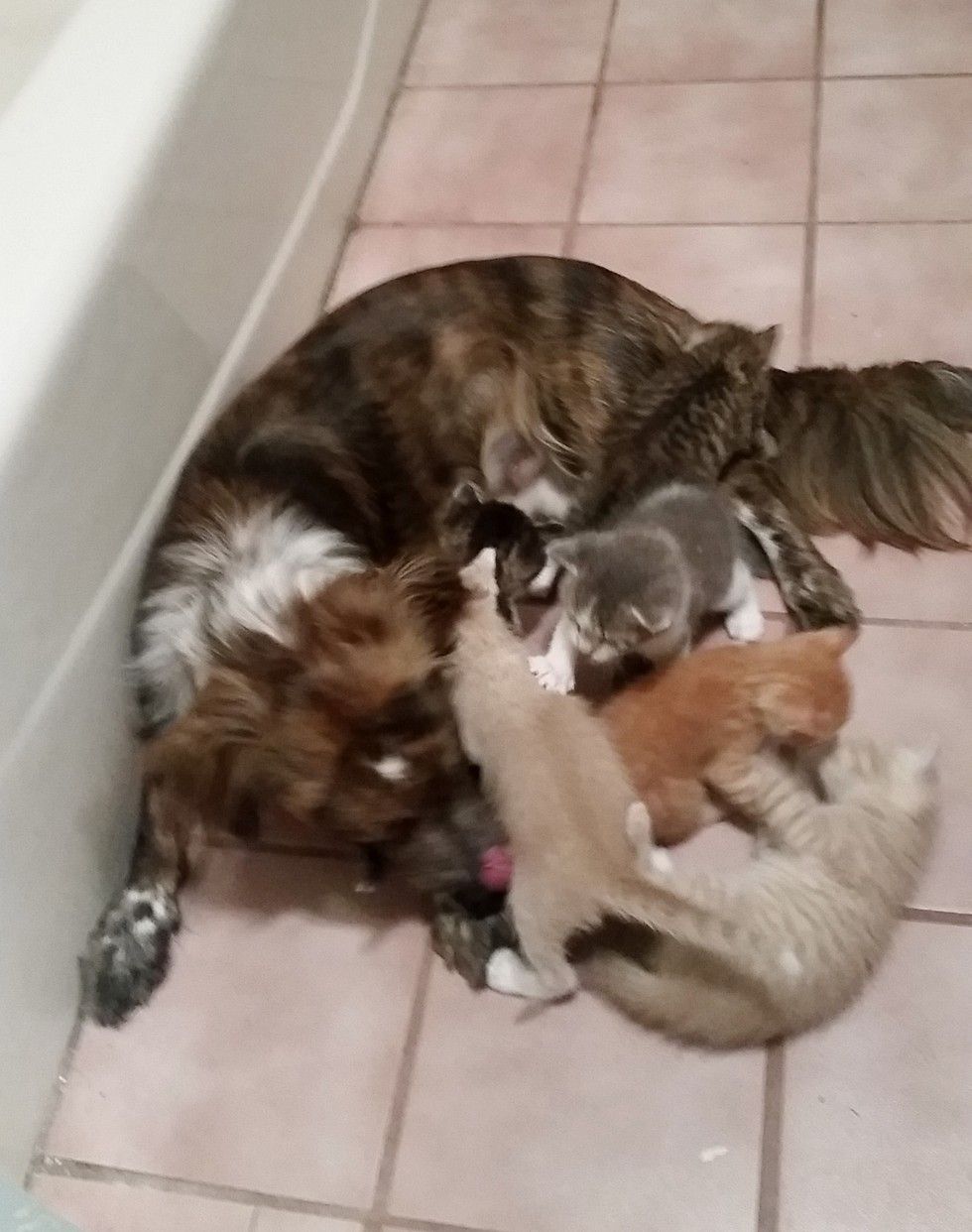 Courtesy: Tigris474
Fostering 7 very playful kittens takes a lot of work, but is rewarding.
"No one can deny that these will be wonderful indoor cats for a long long time, now that they are off the farm," she told Love Meow.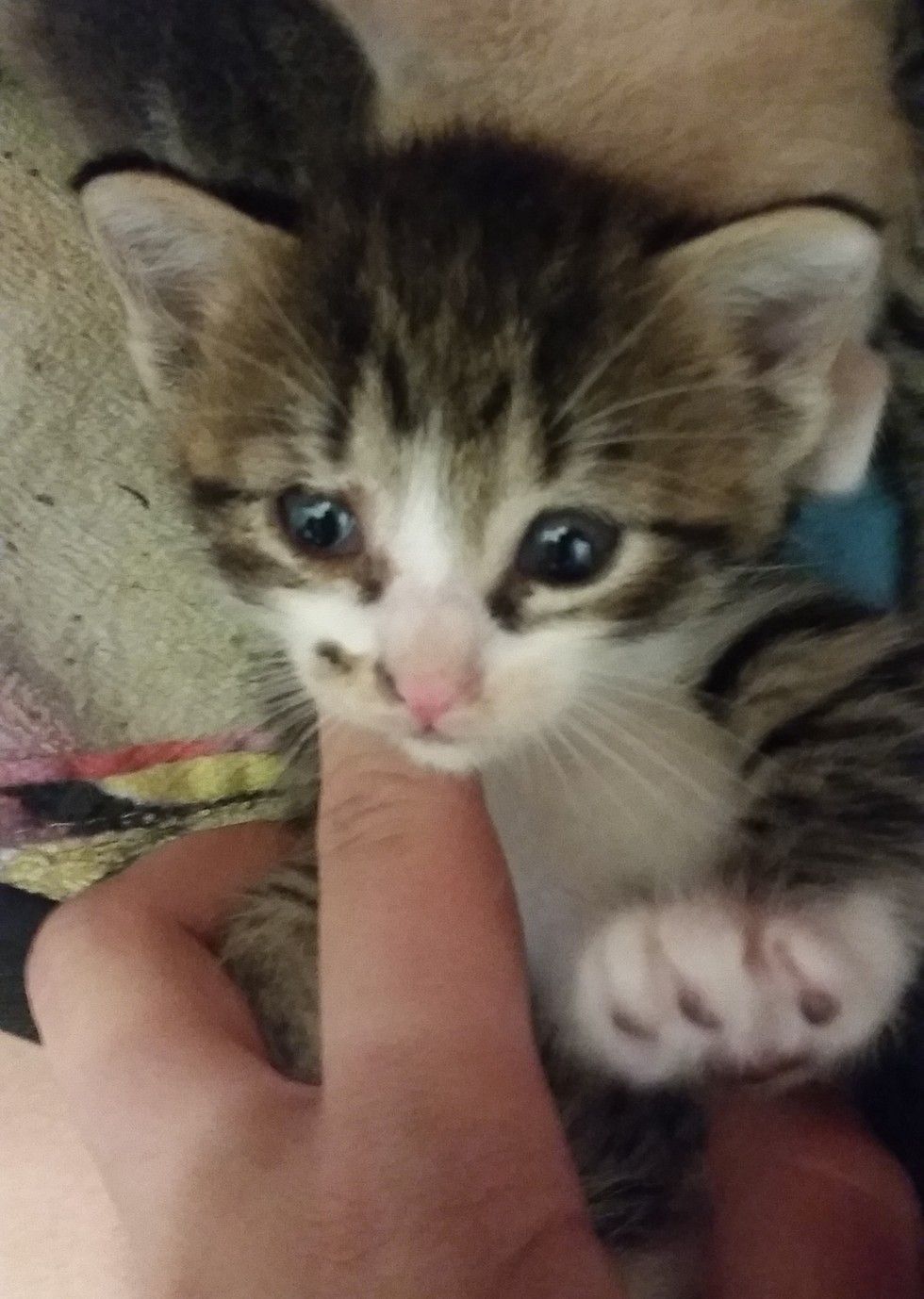 Courtesy: Tigris474
Little ginger kitten Mark has become quite attached to his foster mom and wants love and attention from her all the time.
"I was totally exhausted from a long day of rescue work, he cuddled up under the covers on my lap."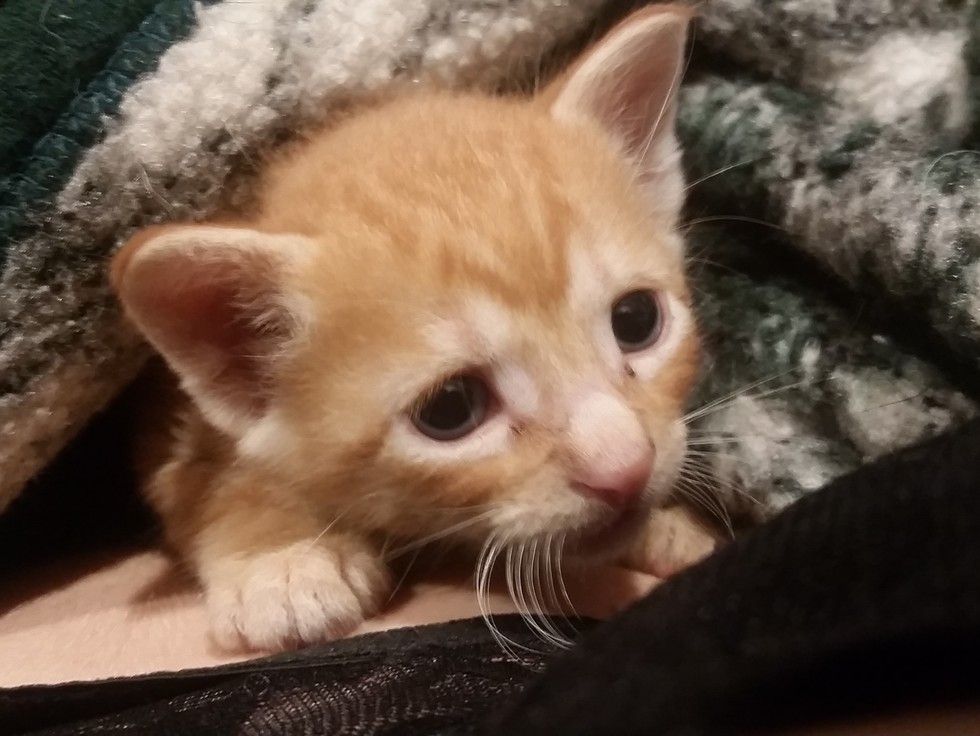 Courtesy: Tigris474
Share this story and help a kitty from your local shelter find their forever home.
Related story: Man Saves 3 Kittens from Drowning During Storm and Reunites Them with Their Mama Them with Their Mama