This is a heart warming story of a sick kitten and her incredible transformation. With love and a lot of TLC, Dandelion's life is forever changed.
Dandelion, a beautiful white kitty, came from a litter of three girls. They were found abandoned along with their mother near a club in Huntsville, Alabama [via Love and Hisses]. The kittens were sick with watery eyes and a lot of health problems. Little Dandelion was in rough shape when she came to Robyn A., their foster mom [See their story].
As time progressed, they got better and stronger. They were given plenty of food, medical treatments, and the opportunity to live safely indoors. Dandelion began to recover and she really came out of her shell.
When she came to Robyn's care with watery eyes, dirty ears, and a very hungry belly.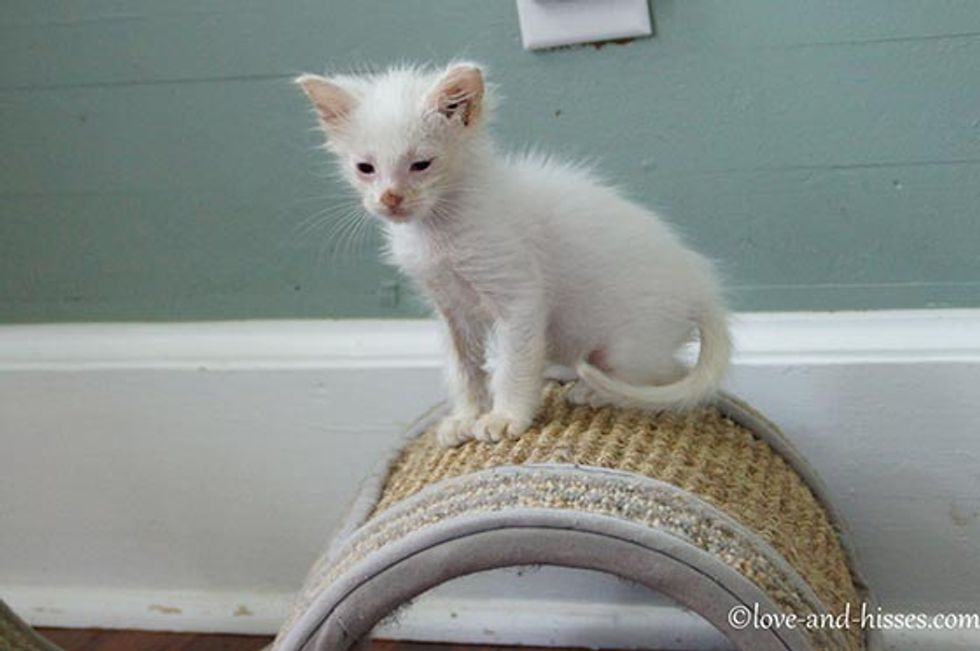 With a lot of care and love from the foster family, she started to get better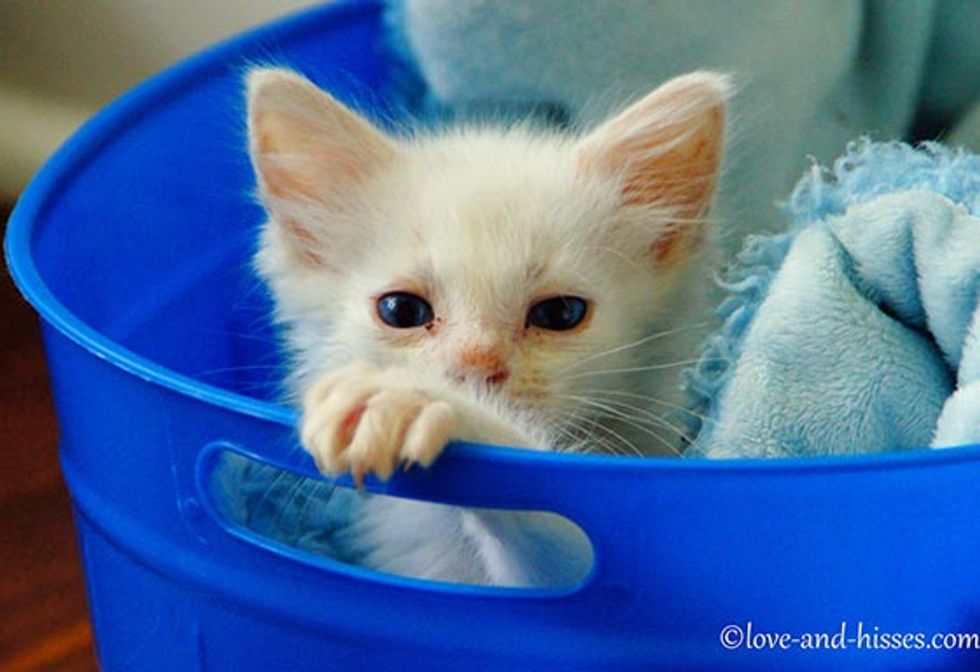 The cold went away. Dandelion's personality began to shine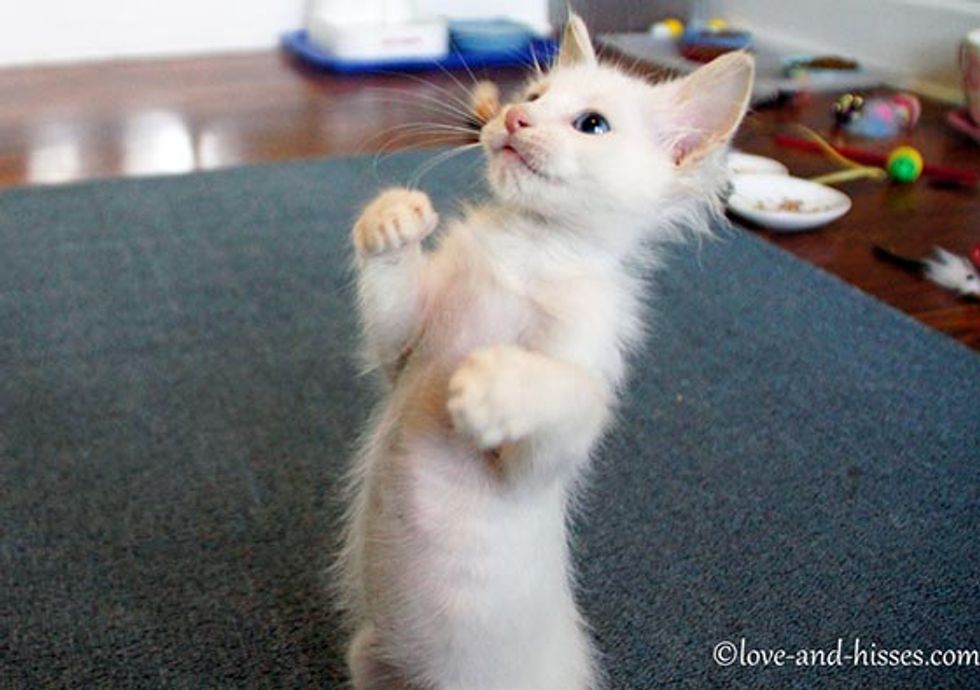 Eyes opened wide, ears perked up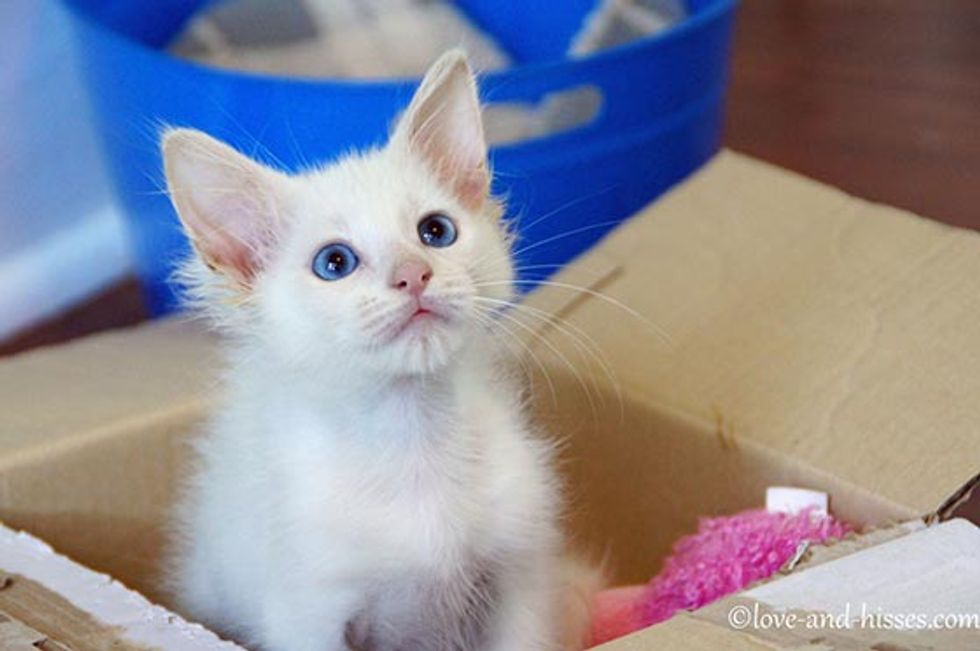 A beautiful kitty she's become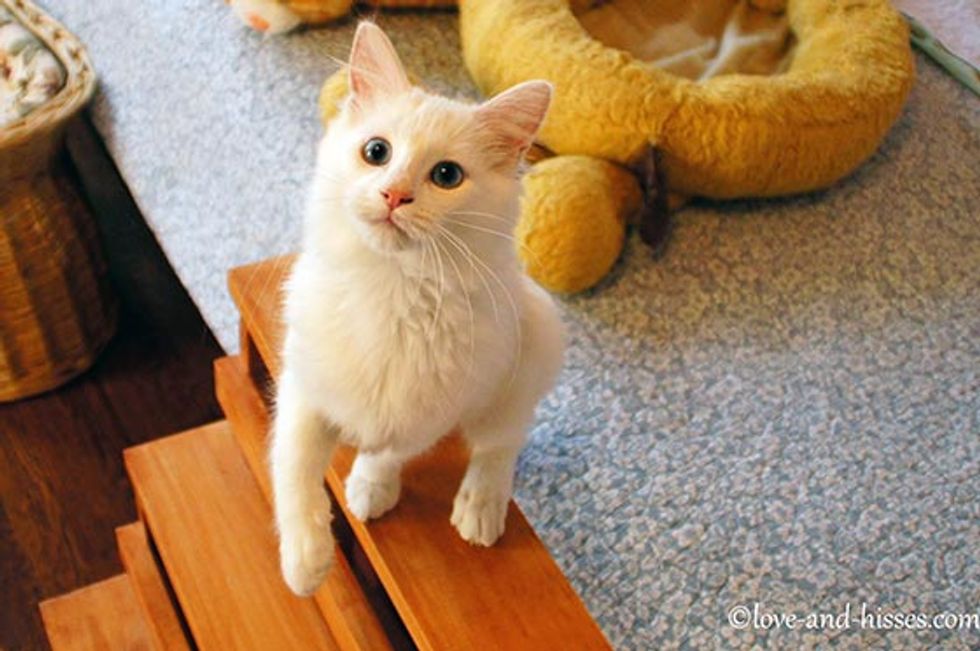 "It's mine!"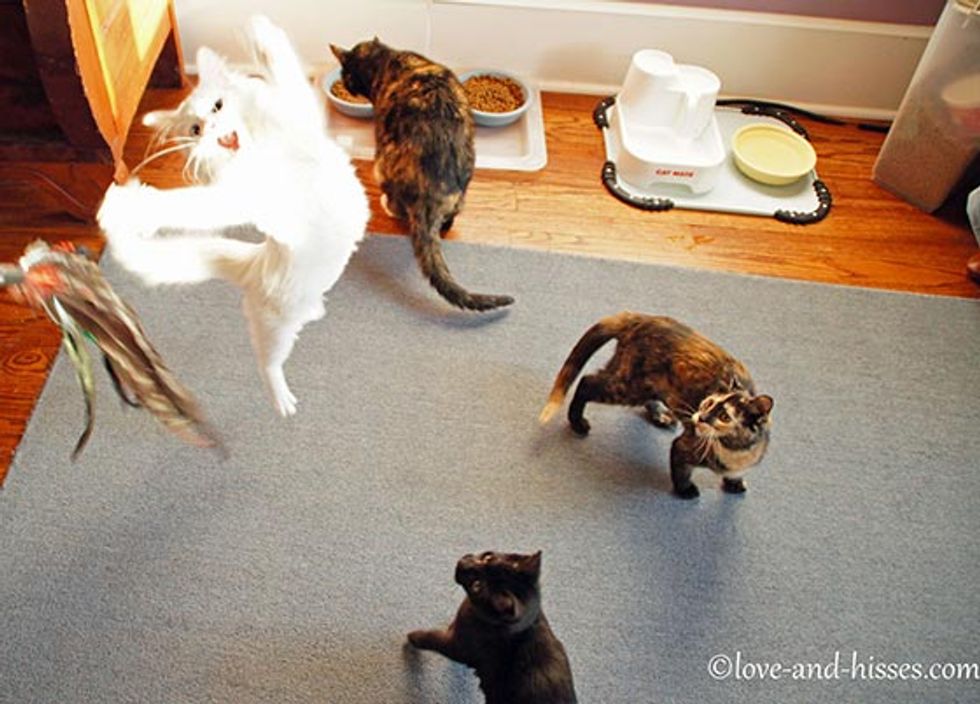 Today, she is very loved and spoiled at her forever loving home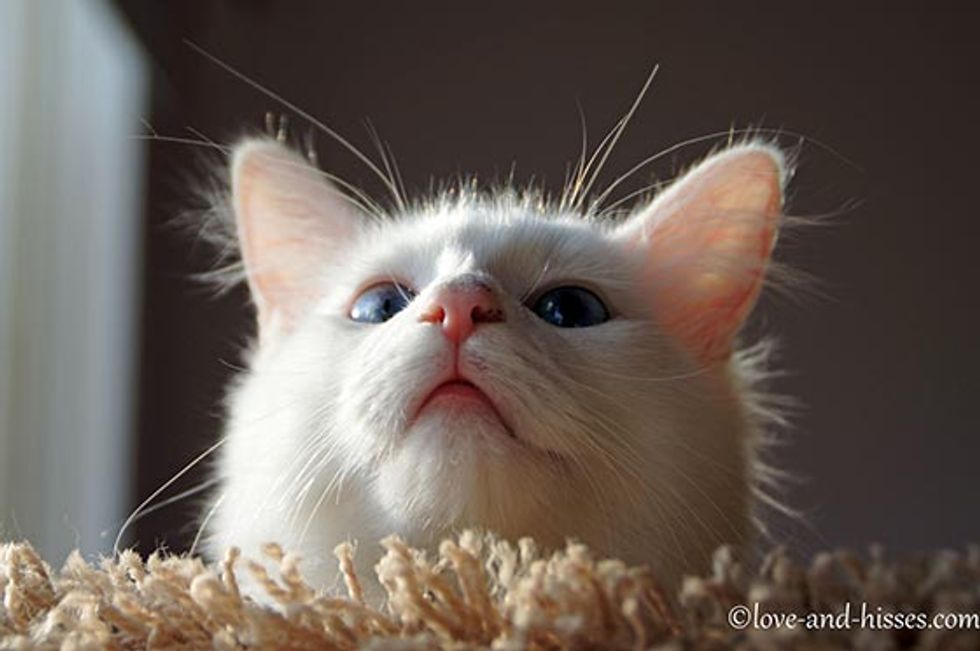 Photos courtesy of Robyn Anderson (updates on the kitties at Love and Hisses). Dandelion and her siblings were rescued by the Challenger's House (in Toney, Alabama).