An amazing vet clinic cat who lost his ability to walk with his hind legs, is helping sick animals through their pain and even saving their lives.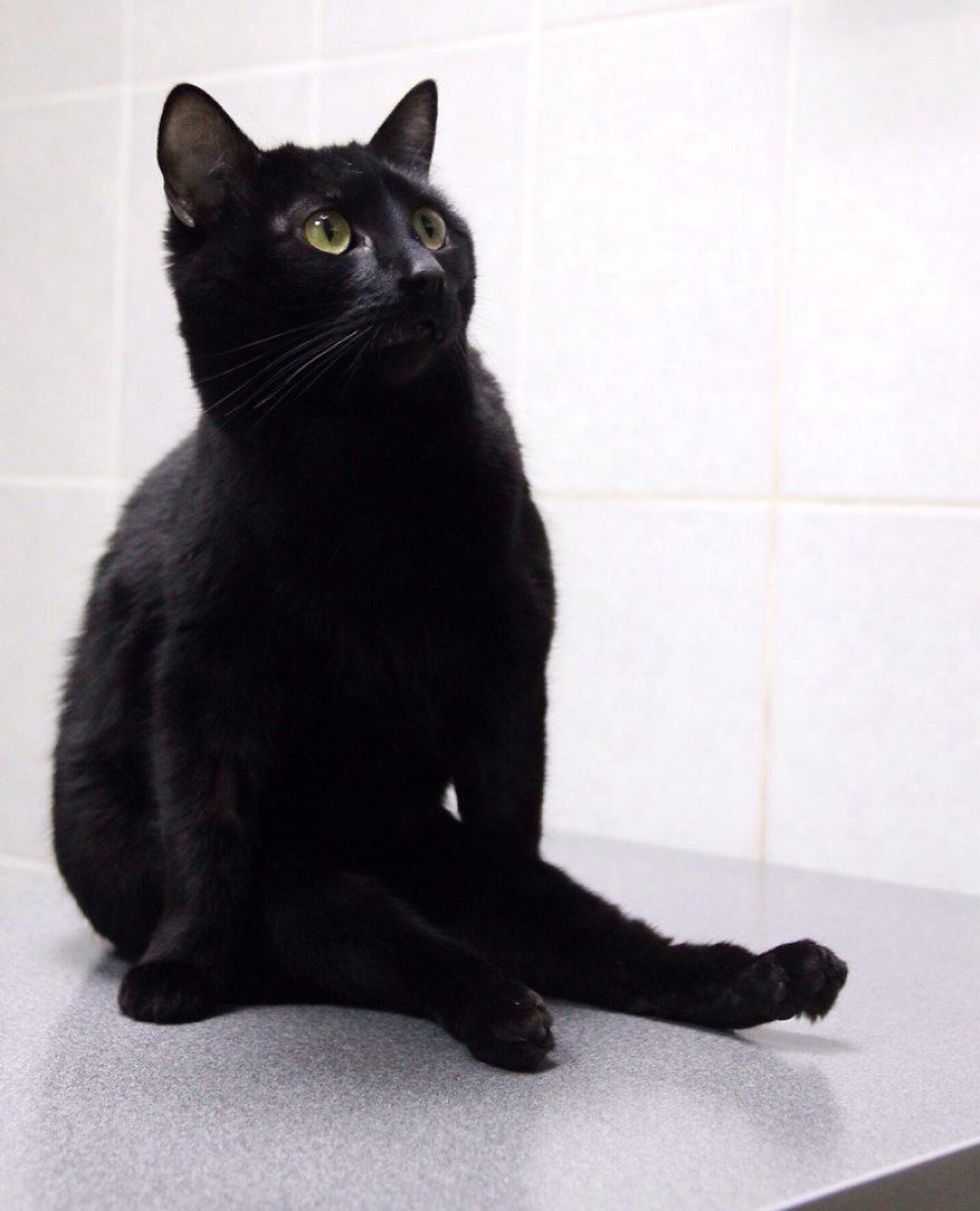 Photo: PKPerm
Lyutsik was just a kitten when he came to an animal clinic in Perm, Russia, suffering a damaged spine. He fell out of the window and his legs were paralyzed. With help from the veterinarians, he made an amazing recovery. The incredible feline was so grateful for the love he received he decided to devote himself to helping other animals in need.

Whenever he sees a seriously ill patient at the clinic, he comes over to give them the moral support they need for healing. When an animal is getting injections, he stays close by as if he's trying to tell the patient...
"Everything is going to be all right."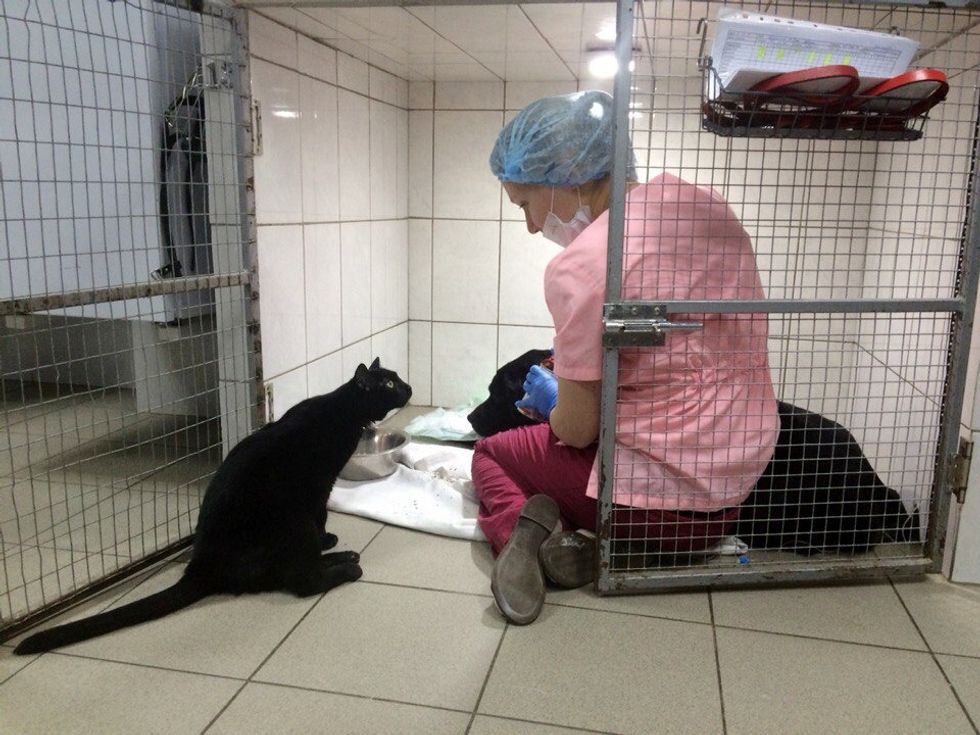 Photo: PKPerm
He often cuddles up to the patients to keep them warm. But that's not all he does...
This loving furry friend is a blood donor, who has saved multiple lives.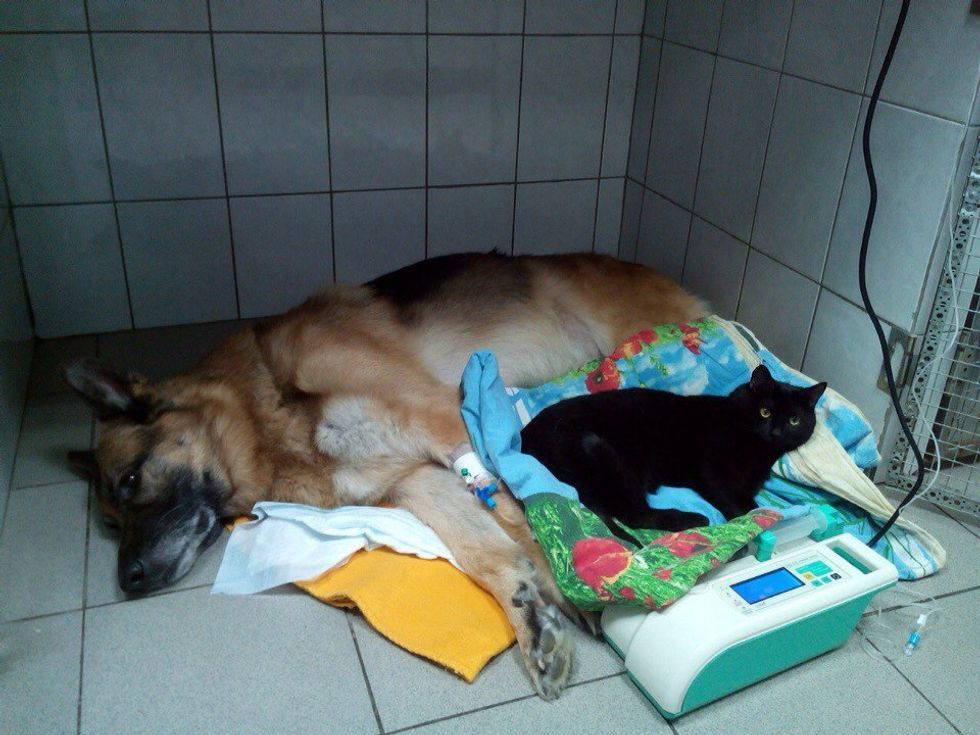 Photo: PKPerm
Lyutsik seems to know exactly when someone could use that extra dose of TLC.

This is him checking on one of the patients. He keeps his canine friend company through a difficult time.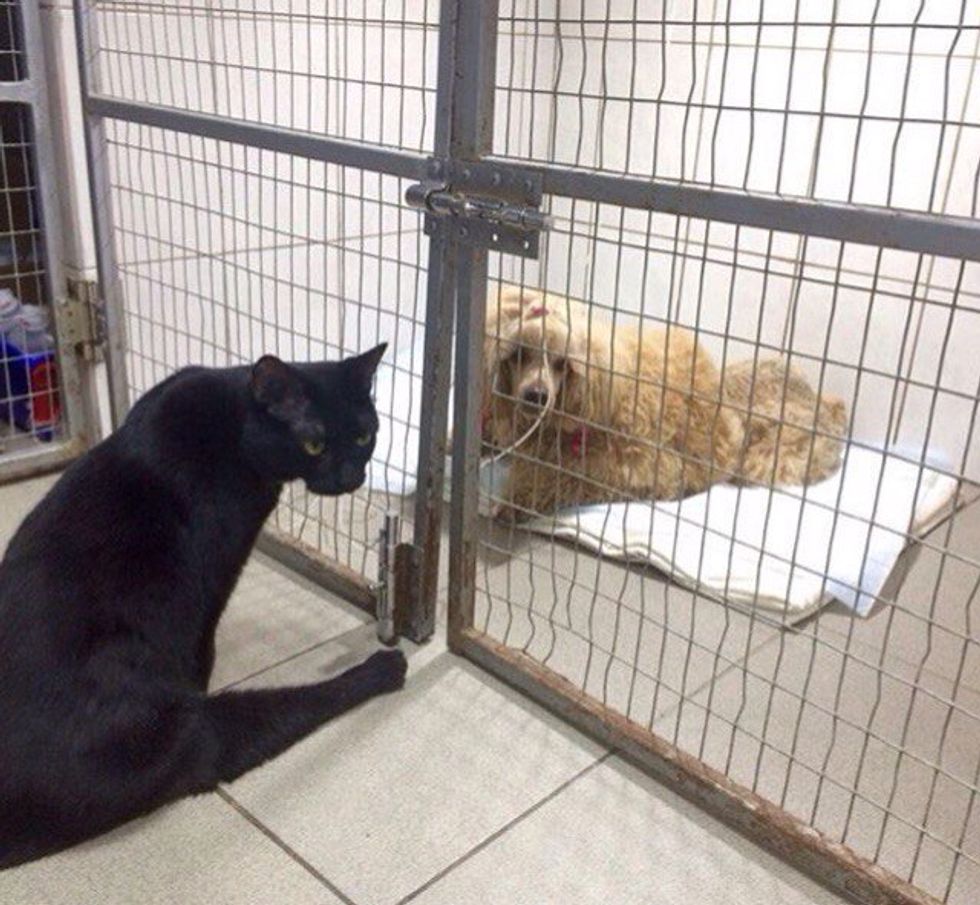 Photo: PKPerm
His favorite thing to do is purr, which helps improve healing.
Many animals at the clinic appreciate his calming and comforting presence.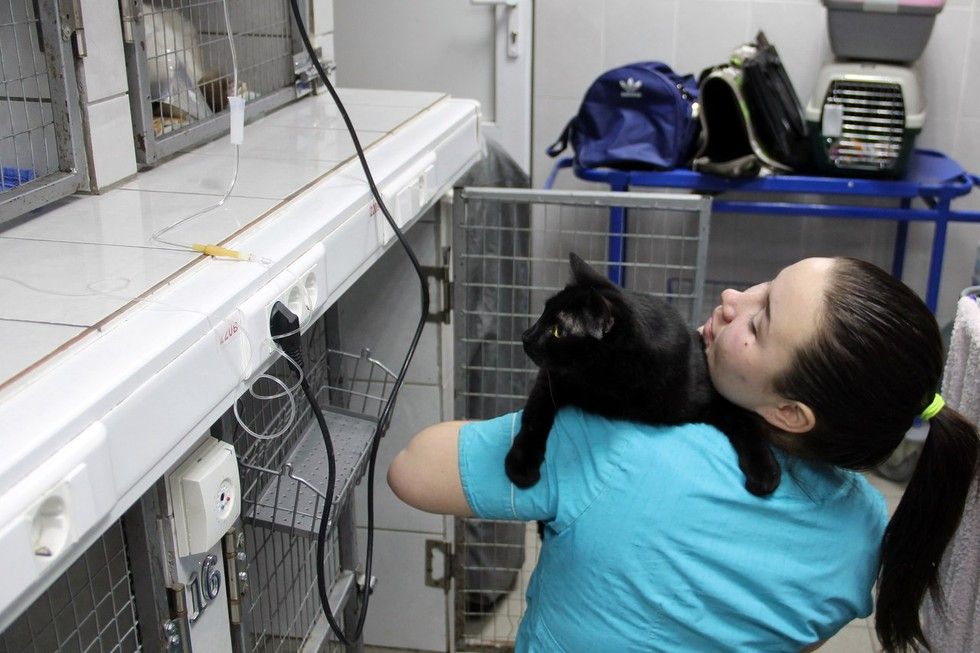 Photo: PKPerm
Their patients come in different sizes, but the adoring kitty cares for them all the same. Every time they admit new patients, he checks on them and assures them that they are in good hands.
He may not be able to walk like other kitties, but nothing can stop him from moving around the clinic and helping others in need.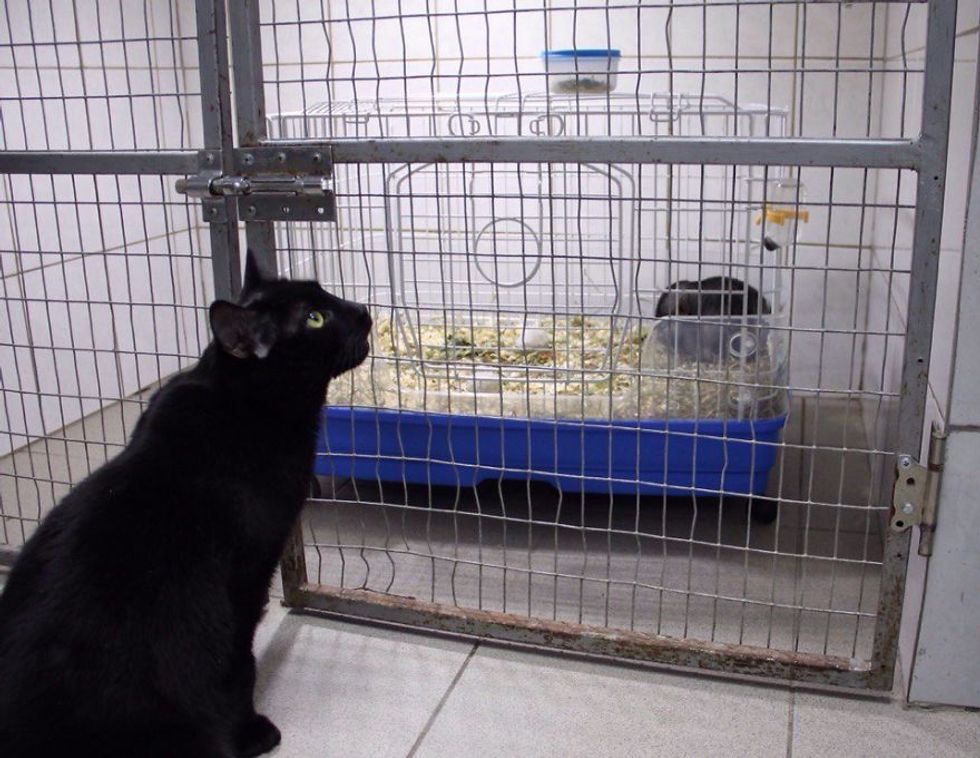 Photo: PKPerm
A Chow Chow is recovering in a kennel so Lyutsik comes over to offer some much needed companionship.
He is a little survivor himself, and seems to understand those who are just like him.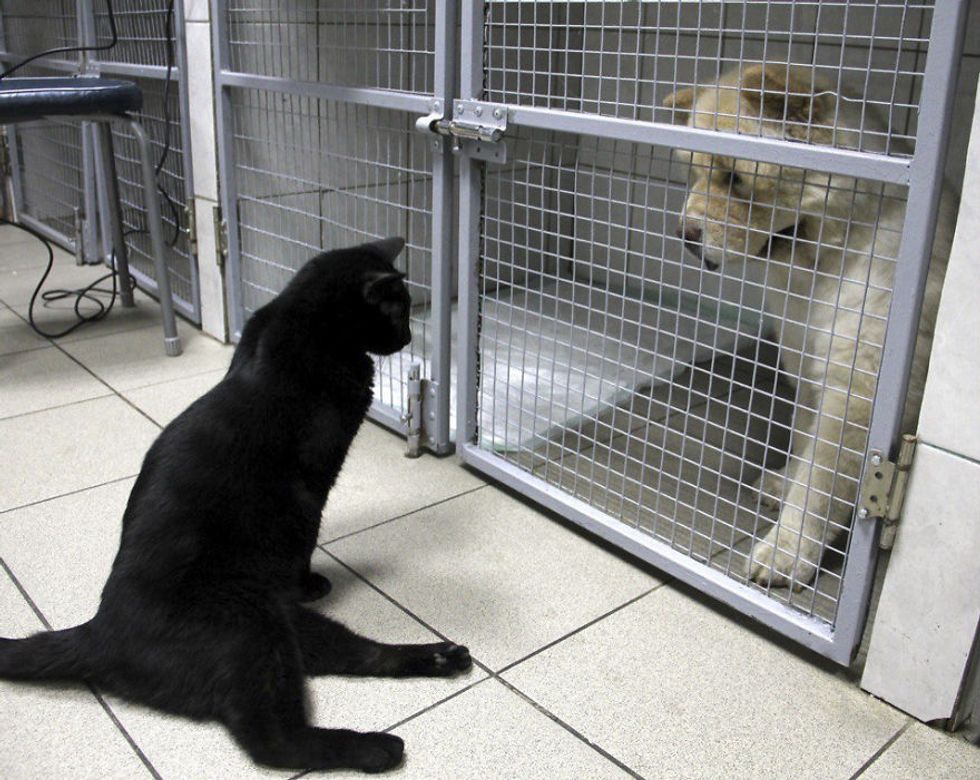 Photo: PKPerm
Lyutsik is a little star at the clinic. He has touched everyone's heart.
Whenever they turn on a medical webinar, he joins in and volunteer to help the doctors prepare their conferences.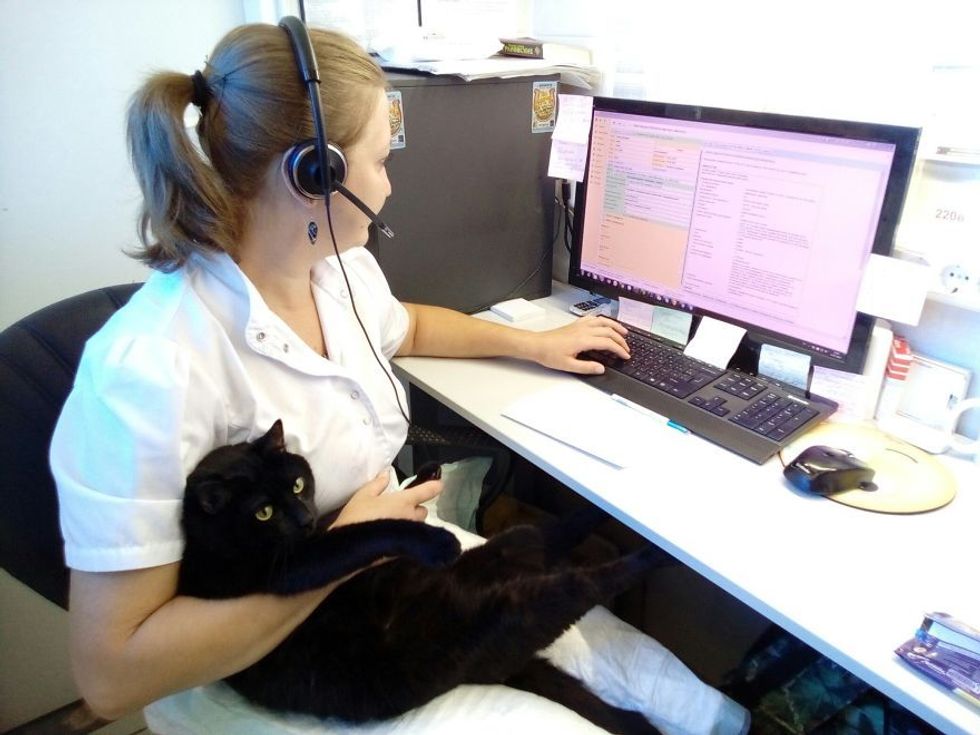 Photo: PKPerm
He makes sure everyone has a friend to keep them company at all times.
Having this friendly cat around brings a smile to everyone that comes into the clinic. Sometimes a smile could really help someone through the day.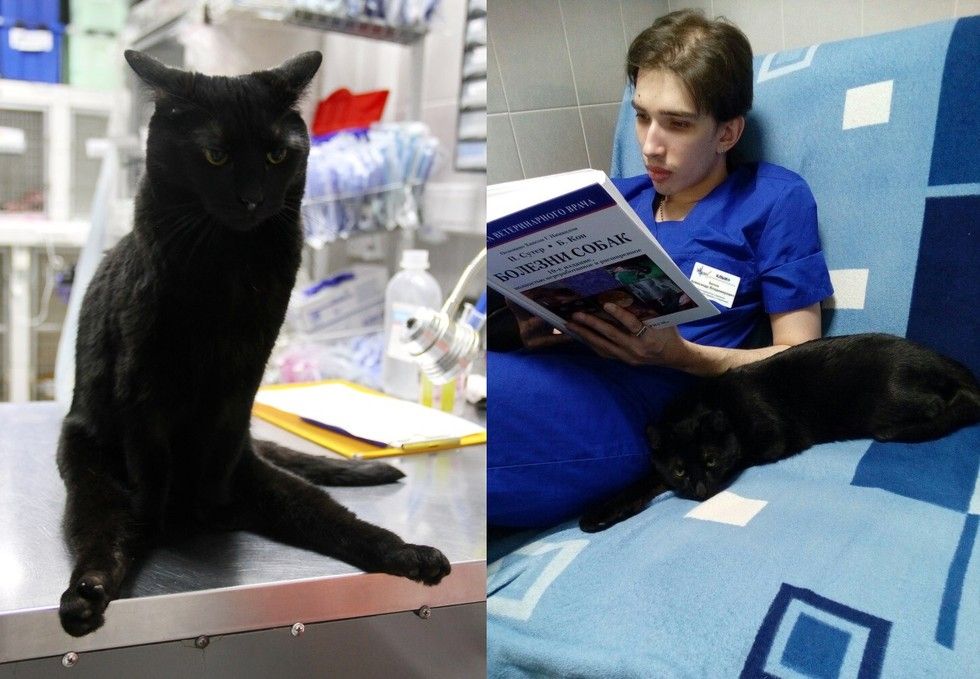 Photo: PKPerm
Who needs a shredder, when you have Lyutsik!
He takes his job very seriously.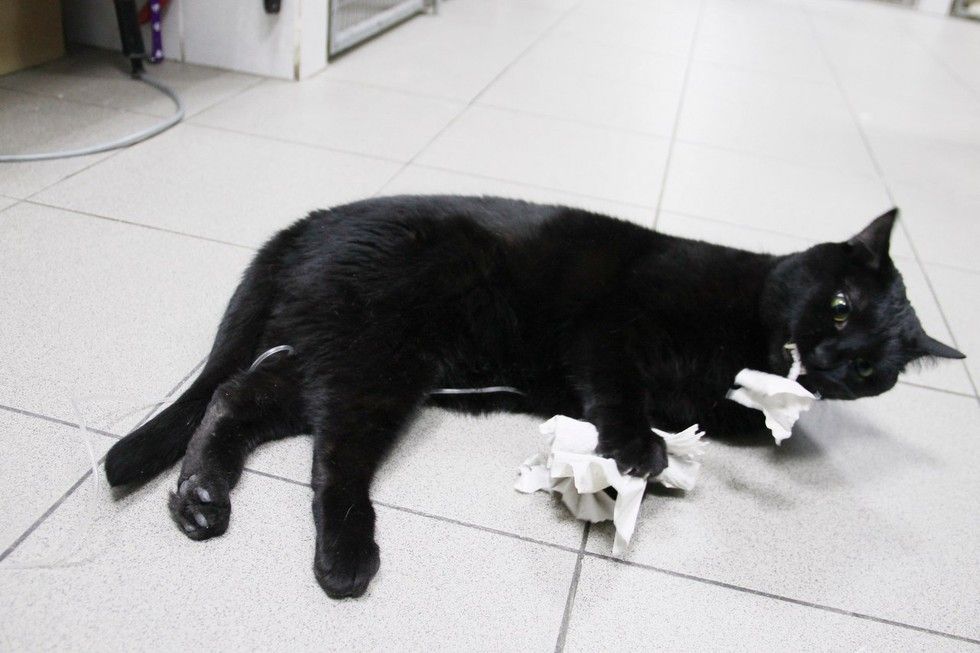 Photo: PKPerm
His "disability" doesn't stop him from loving life and his forever family. This incredibly brave and caring cat is giving back by helping other animals get better and even saving their lives.
He knows he's king!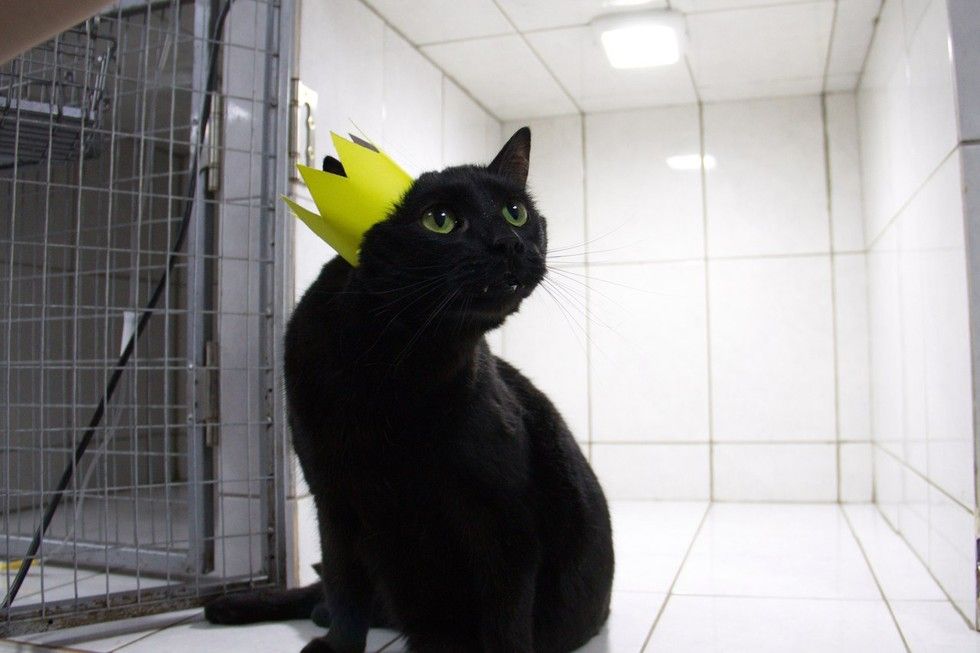 Photo: PKPerm
Share this story with your friends. More info: PKPerm, Instagram, h/t: boredpanda
Related story: Vet Clinic Saves Cross-eyed Cat Abandoned on Doorstep, Cat Returns the Favor.