This beautiful Persian cat is not slowing down a bit despite her blindness. She came from a case of neglect and her situation was worsening until rescuers came into her life and changed darkness into hope for this beautiful cat.
Meet Moet the blind cat.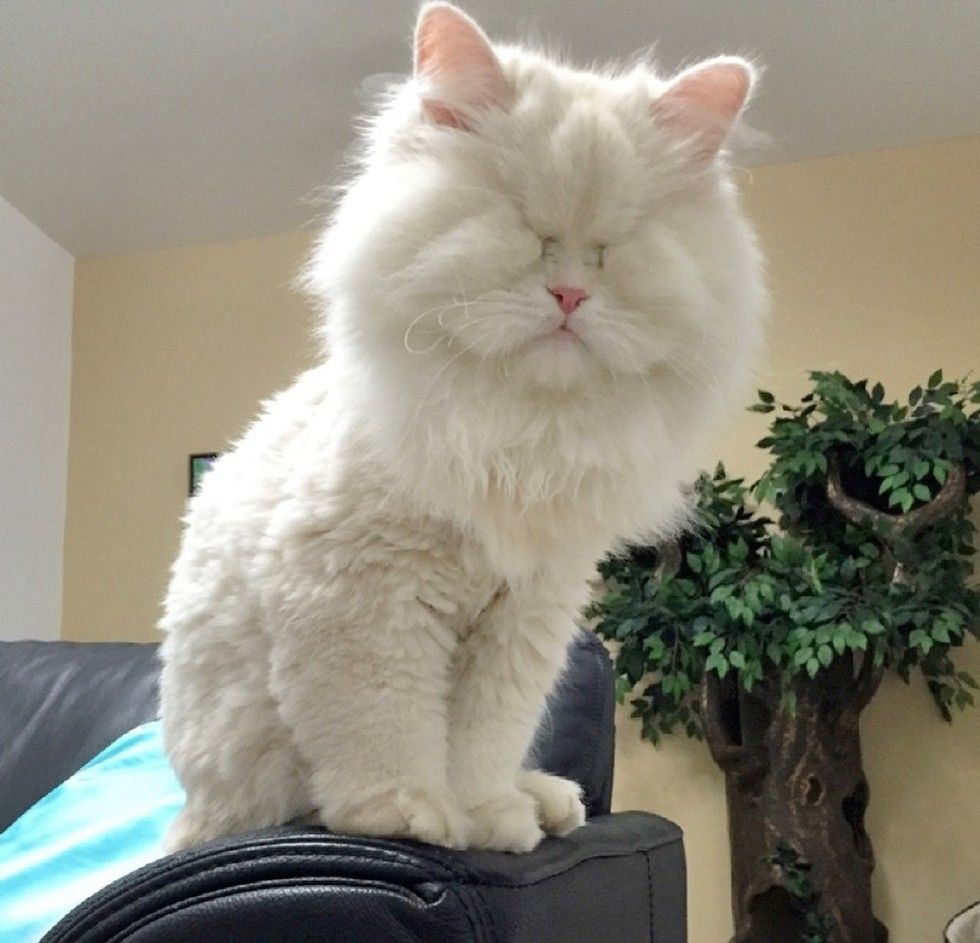 Moet the Blind Cat
Moet was brought into a pet shop in Oman and the condition there was horrible. Many animals were living in close quarters. Moet was placed in a dirty cage where she didn't have enough food, water or even a bed to lie on. During those days of confinement, she caught cat flu from another cat.
Moet became weaker and sicker by the day. Eventually, all the colors became fuzzier and murkier. One day the world turned into complete darkness for her and she felt so miserable that she just wanted to lay there and never wake up again.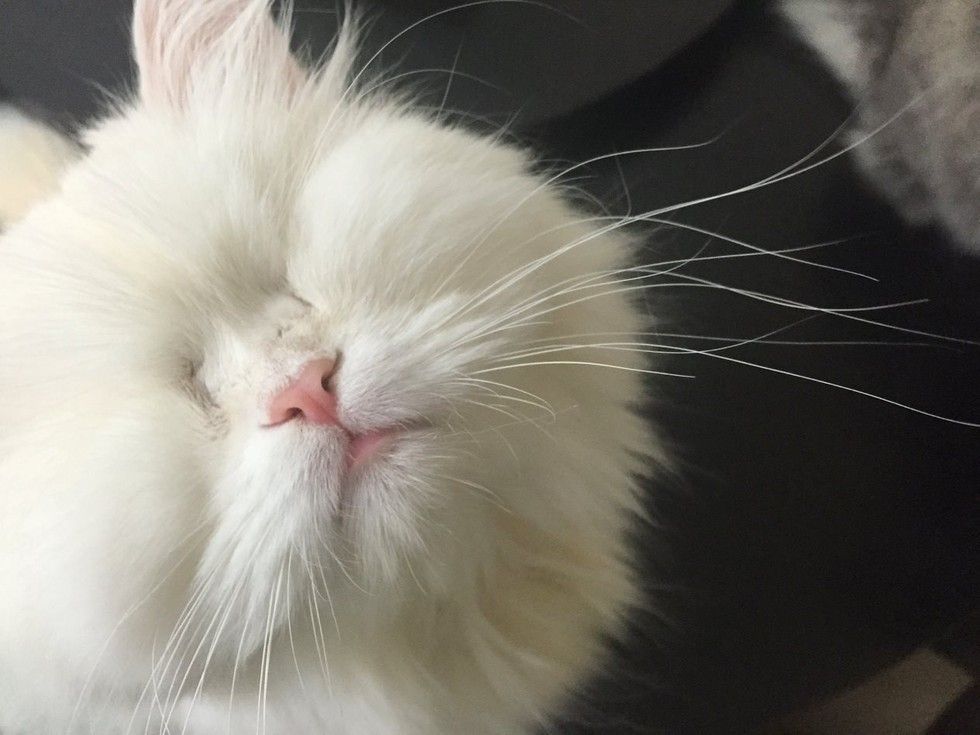 Moet the Blind Cat
Suddenly, one day, Moet was waken by a commotion at the pet shop. Someone reached into her cage and took her out. The next thing she knew she was put into a carrier. Moet was unsure about her future but this time things were different.

Moet was taken out of the pet shop by animal rescuers. They took her into a safe place and gave her something she wasn't accustomed to - love.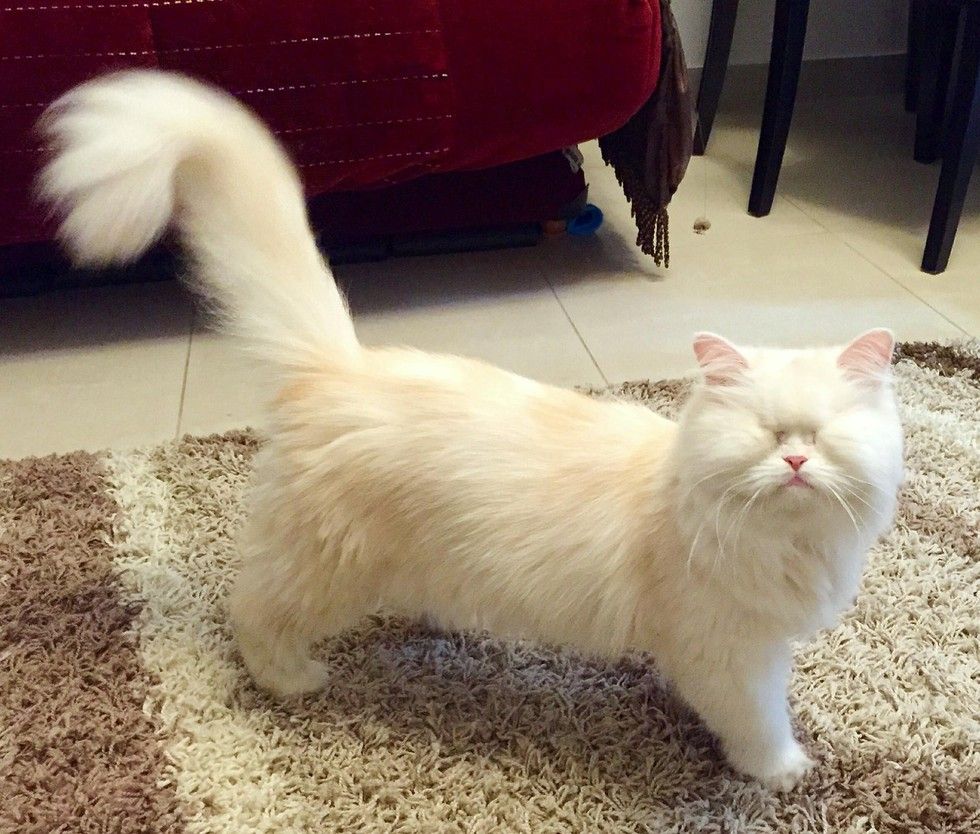 Moet the Blind Cat
She was given plenty of food, water and a soft bed to sleep in. Moet started to feel better and her appetite slowly returned. Instead of the metal cage sound, Moet heard soft voices talking to her, comforting her. She felt how it was like to be petted and purred aloud in joy.

Moet's eyes were severely infected and needed to be removed. After the surgery, the fluffy girl became stronger and more energetic. She felt the best that she had ever felt in her life.
Moet the Blind Cat
The rescue group thought Moet was the happiest cat they had ever met and knew she deserves a wonderful forever home.

Six days after her surgery, a young woman came to meet Moet. As soon as Moet heard her voice, she immediately flopped down and rolled over on her back, exposing her fluffy belly at the voice she heard.
"Yes, I'll take her," the woman said.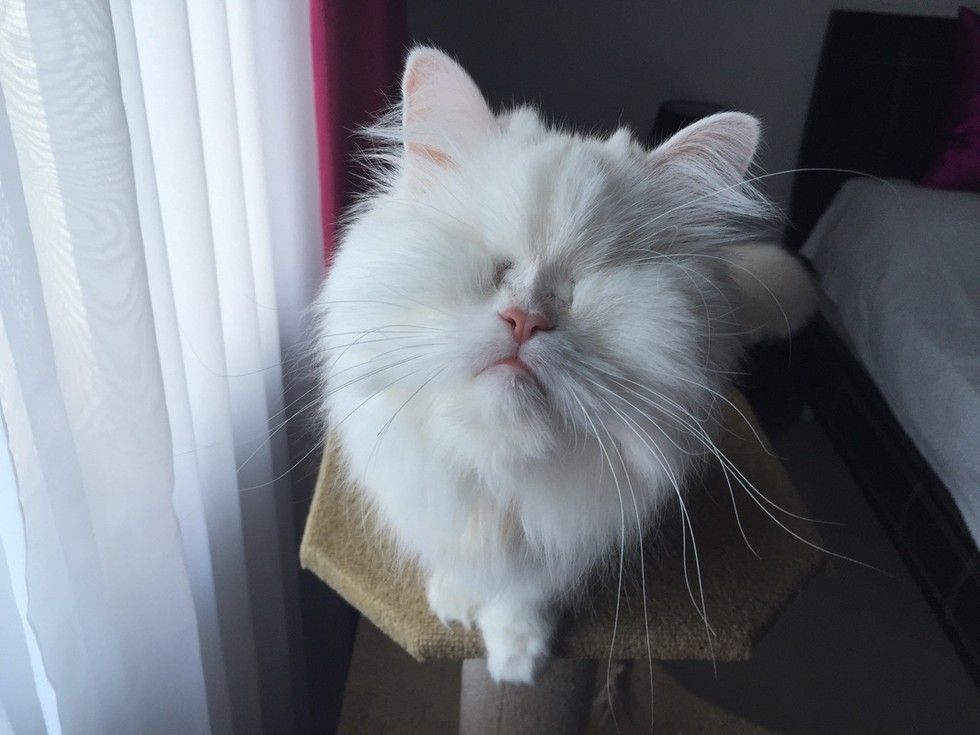 Moet the Blind Cat
Two days later, Moet was on her way to her new home.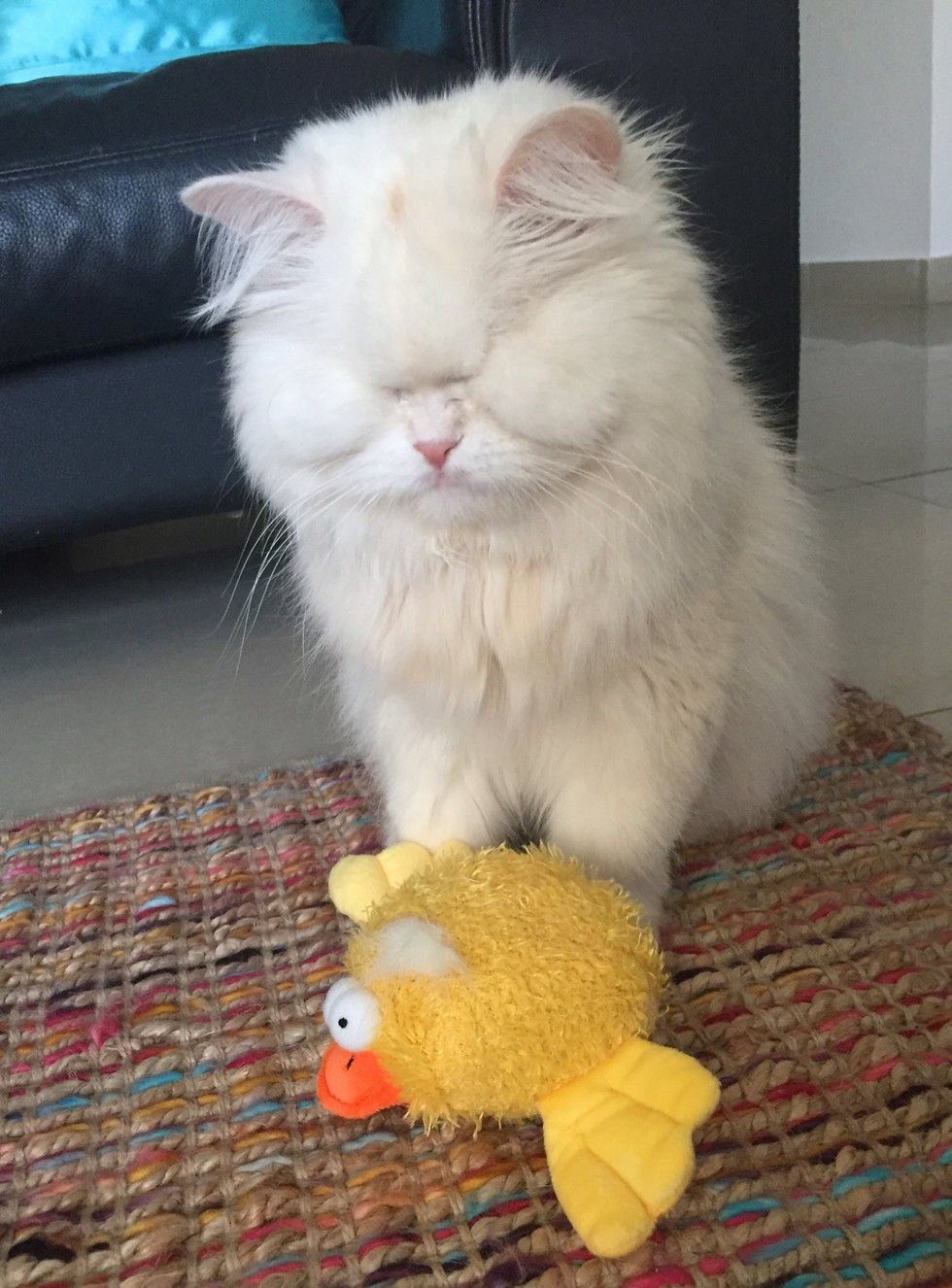 Moet the Blind Cat
Even without eyes, Moet knows exactly what to do when there's a cardboard box in the house.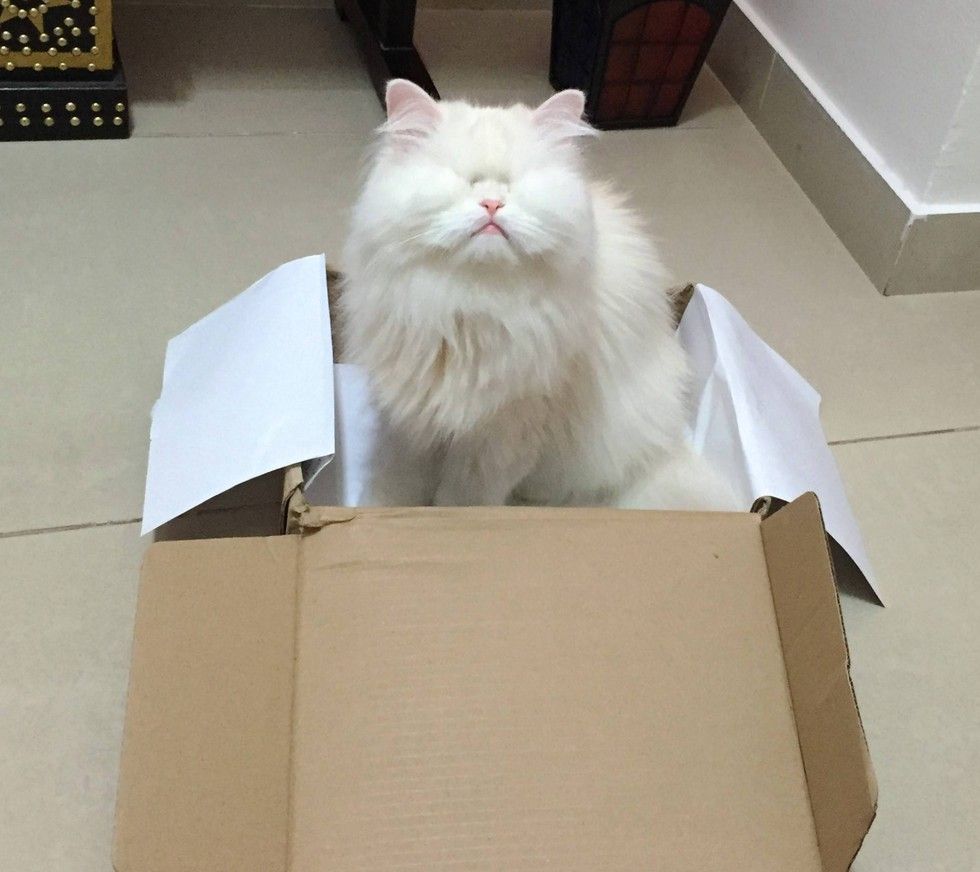 Moet the Blind Cat
It's been over a year since Moet found her forever home. Her human mom loves her to bits and she has two furry siblings who are also rescues.

Sharing a bed with her mom, furry brother and sister.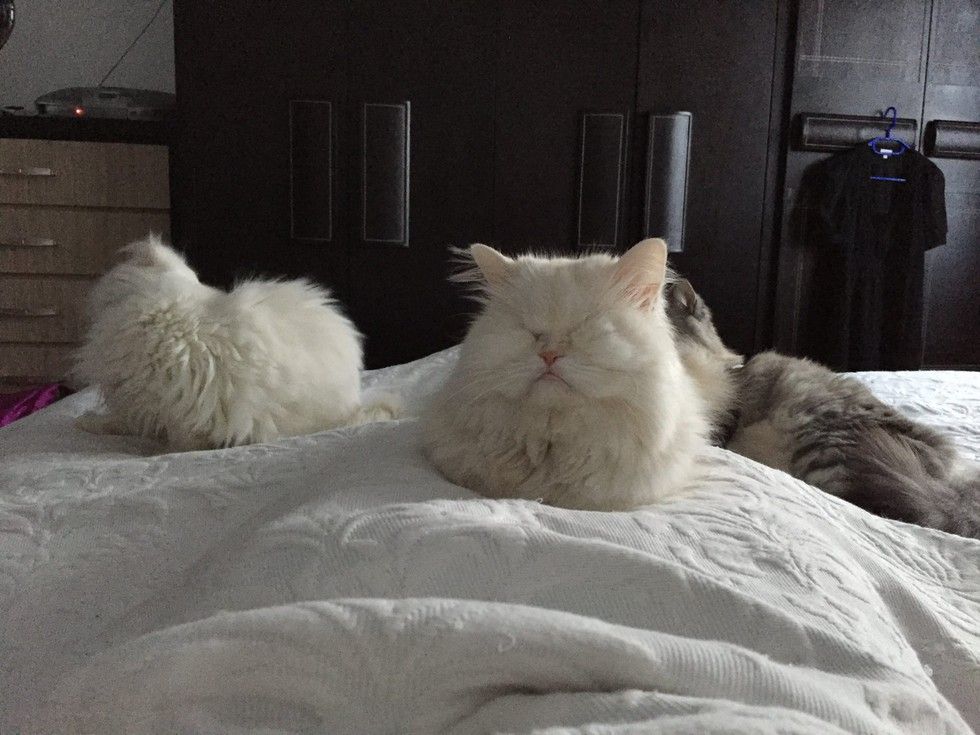 Moet the Blind Cat
She doesn't have eyes but she feels loved every single day. She can see her family in her own world which is bright and filled with wonderful colors and hope.

She knows she's home.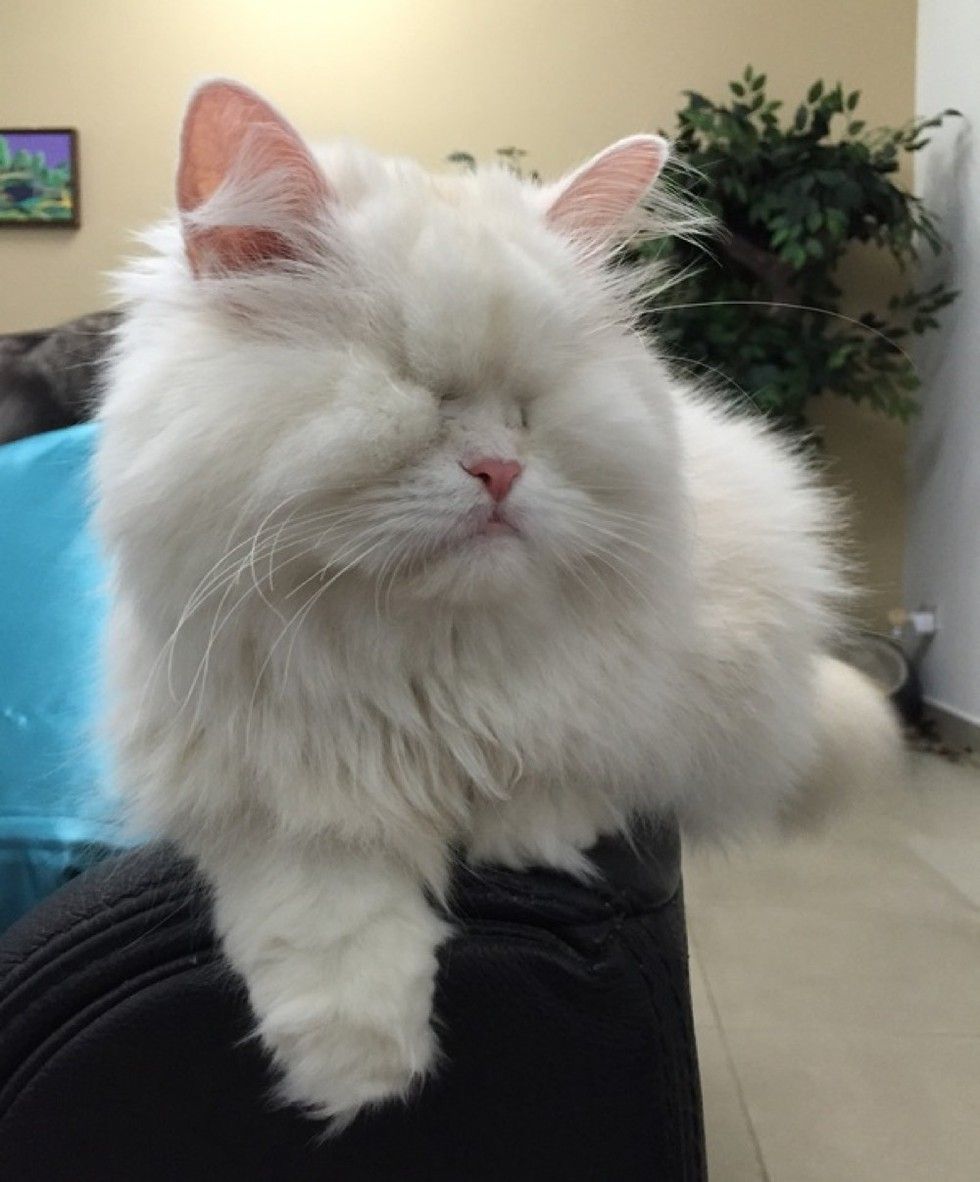 Moet the Blind Cat
Share this story and help a kitty with special needs find their forever loving home.
More info: Moet the Blind Cat | Facebook | Instagram | YouTube