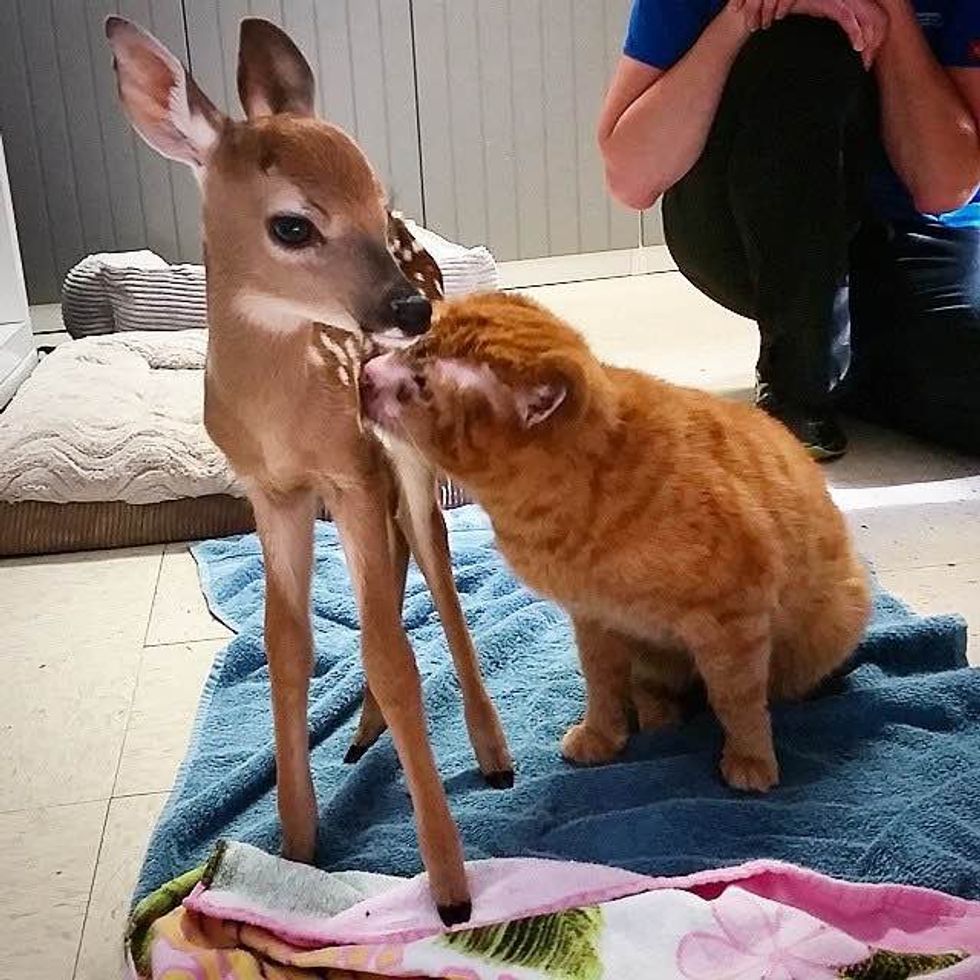 Russell the incredible orange cat has been giving a helping paw to animals in need at a clinic, despite that he was saved from a fire.
Russell is a patient at the Animal Emergency Hospital and Urgent Care Clinic in Raleigh, North Carolina for more than a year. He was found in the rubble after a fire that destroyed a home and left him with severe burns in early 2014.
"He was pretty far gone, and we didn't know if he would make it," said Alan Wilford to the Dodo . "He has taken a long time, but he has made a miraculous recovery."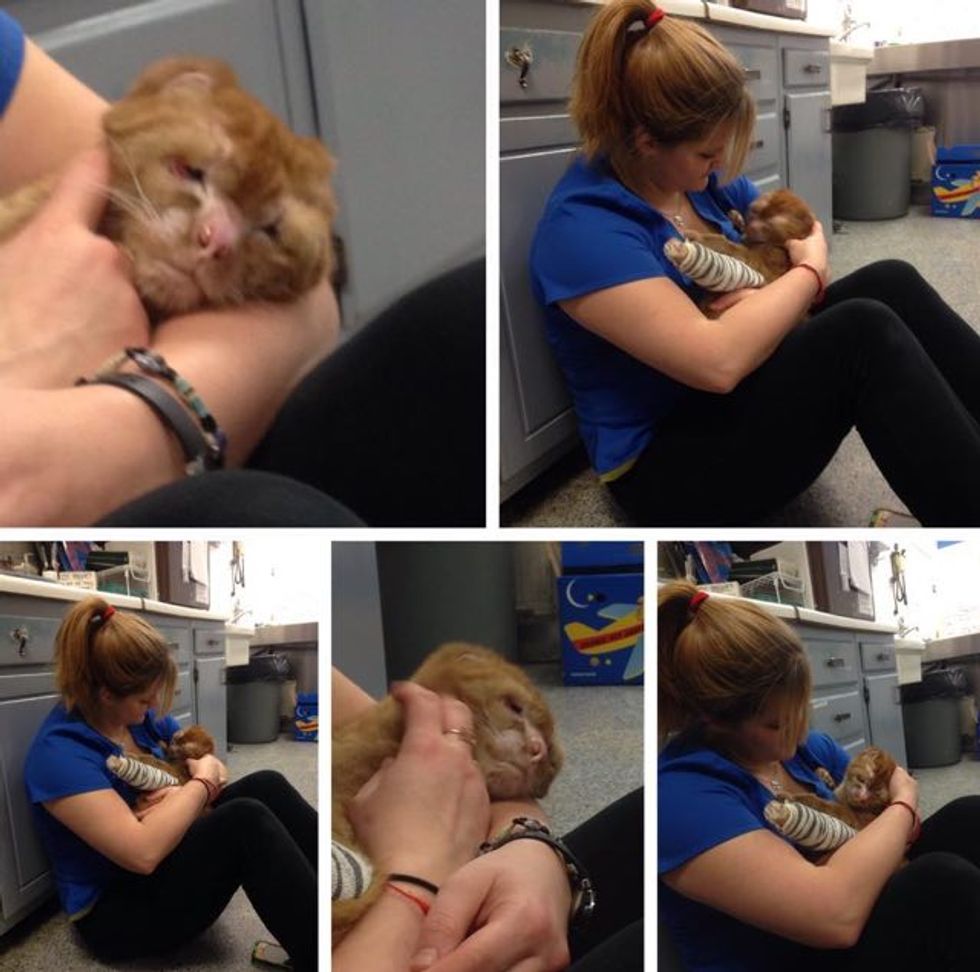 Russell needs constant medical attention for his recovery, but he's done the unthinkable during his stay at the clinic. This friendly ginger cat has offered comfort to other animals in need of care.
"He's incredible engaging. He wants to meet all our patients. He just wants to be with them," Wilford said. "I don't know if he can sense that other animals are in pain or have stuff going on, but he does seem to have some weird knack for connecting with patients, even when you wouldn't think they would."
"I think he helps other animals feel at ease. We're a clinic, so I'm sure he helps alleviate their stress," he said. "...he likes to be with other animals. And it's not all about him. He really enjoys giving companionship to others."
Russell may not be well enough to return to his former life, according to the clinic, but he will never be short of love.
"He's adopted us," Wilford said. "He's a rock star here. Everyone wants to see him, and he just eats it up. I don't know if he'd like being a normal house cat again, so we'd be happy to keep him as our clinic mascot."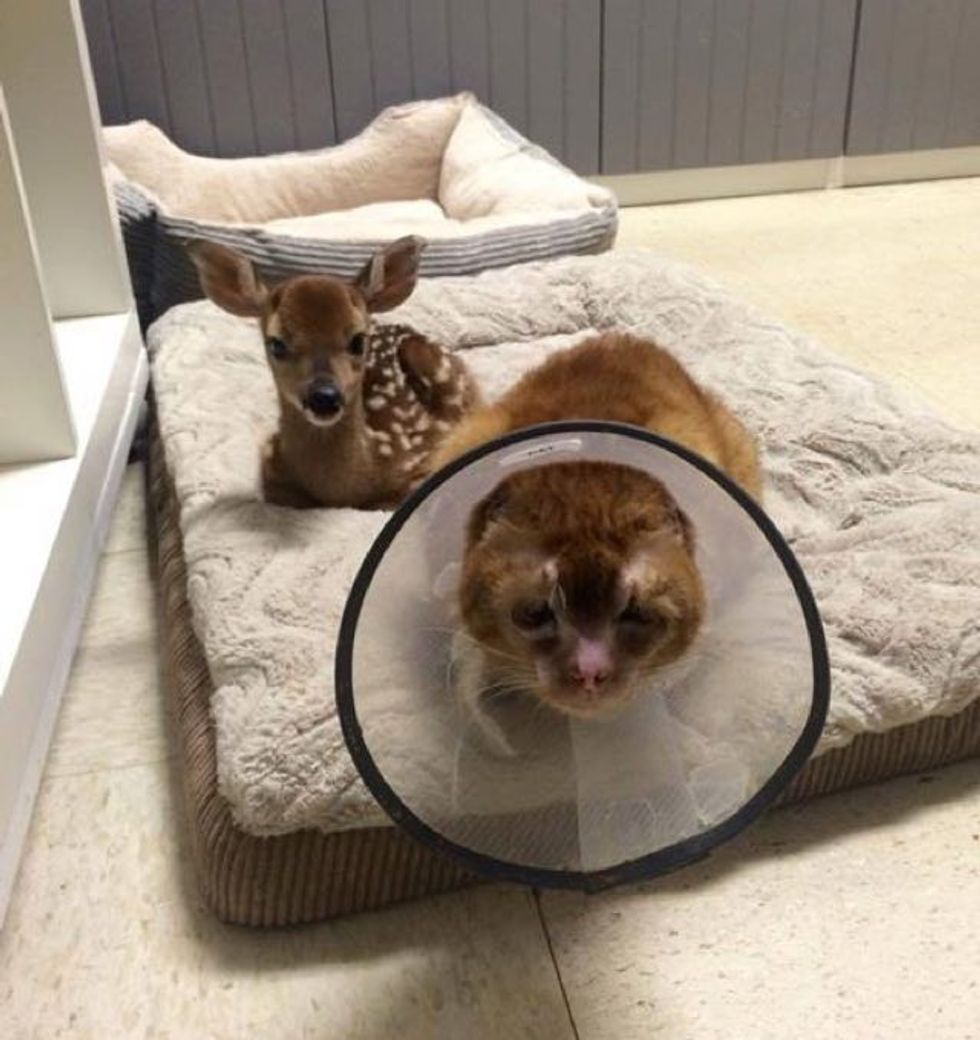 Russell giving his canine friends some comfort and love.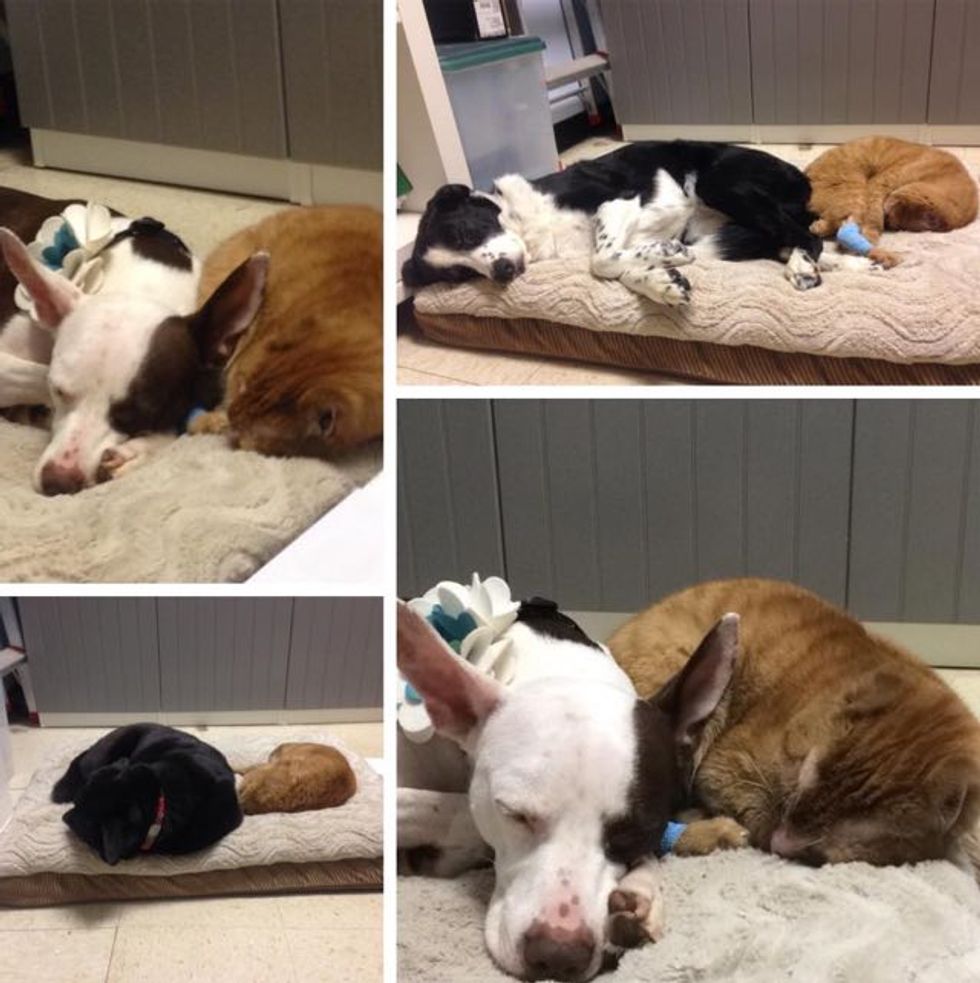 He is cuddling with a rescue dog named Rocko!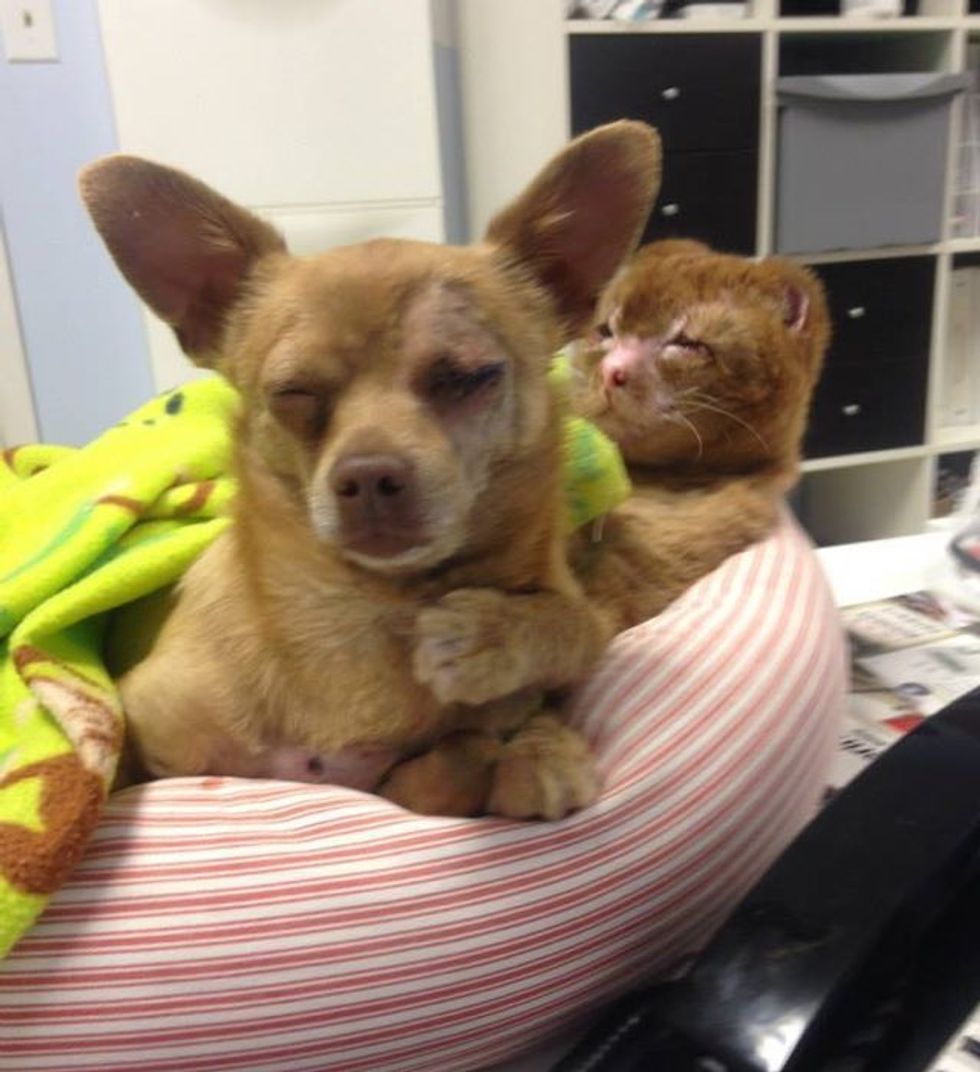 "You've seen my descent, now watch my rising."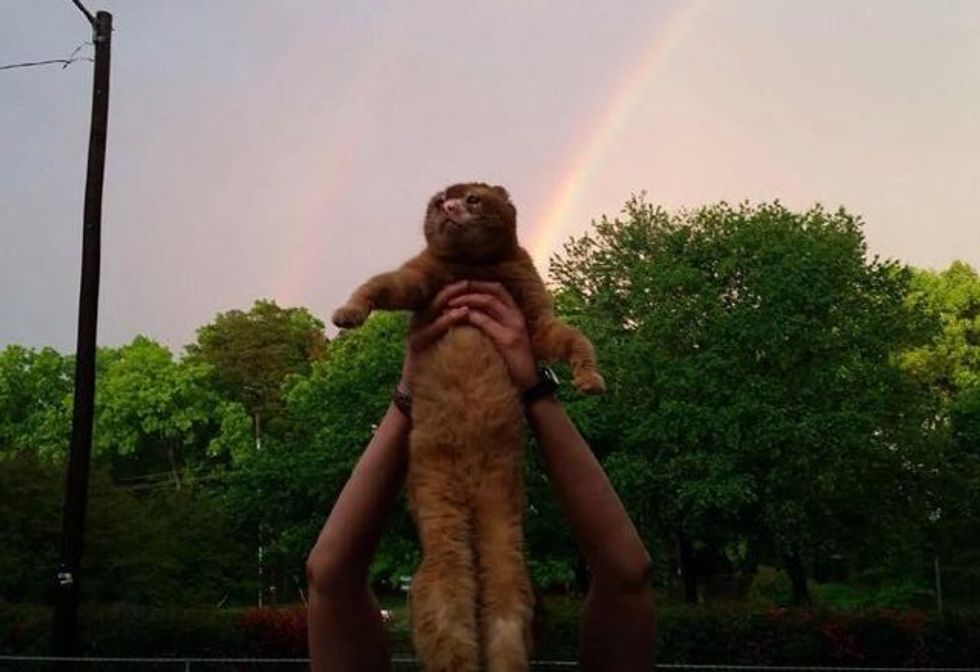 WATCH VIDEO: Russell the cat befriends Fawn!
Share this incredible story of Russell the cat!