A calico cat was found "frozen to the ground" and saved in the nick of time. A month later, she was ready to find her forever loving home on this Valentine's Day.
Meet Briana!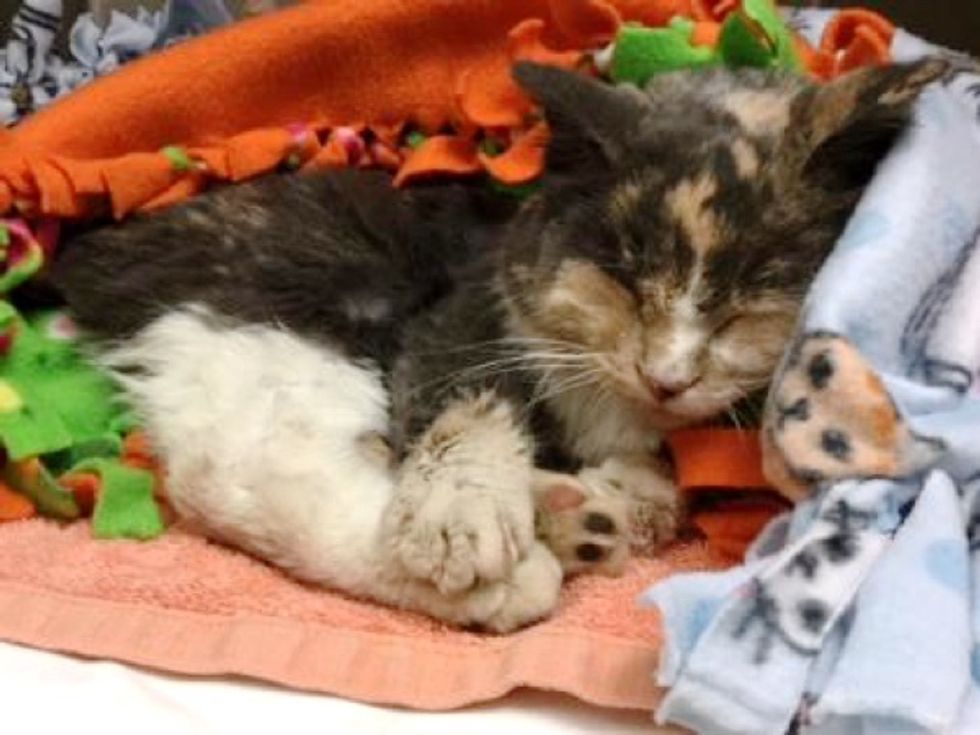 Animal Humane Society
On a cold January day, Good Samaritans spotted a 10-month-old Calico cat frozen and stuck to the ground in Cattage Grove, Minnesota. They immediately called help.
Police quickly responded and rushed the kitty to Animal Humane Society. "It had only been two degrees below zero (or -18.9°C) the night before. They rushed the kitten to our Woodbury shelter care," Zoe Clarke of Animal Humane Society told Love Meow.
Briana was lethargic and unable to stand. Shelter staff began warming her fragile little body to combat hypothermia. "We warmed her with heating pads and blankets and delivered pain management, subcutaneous fluids, and critical nutrition."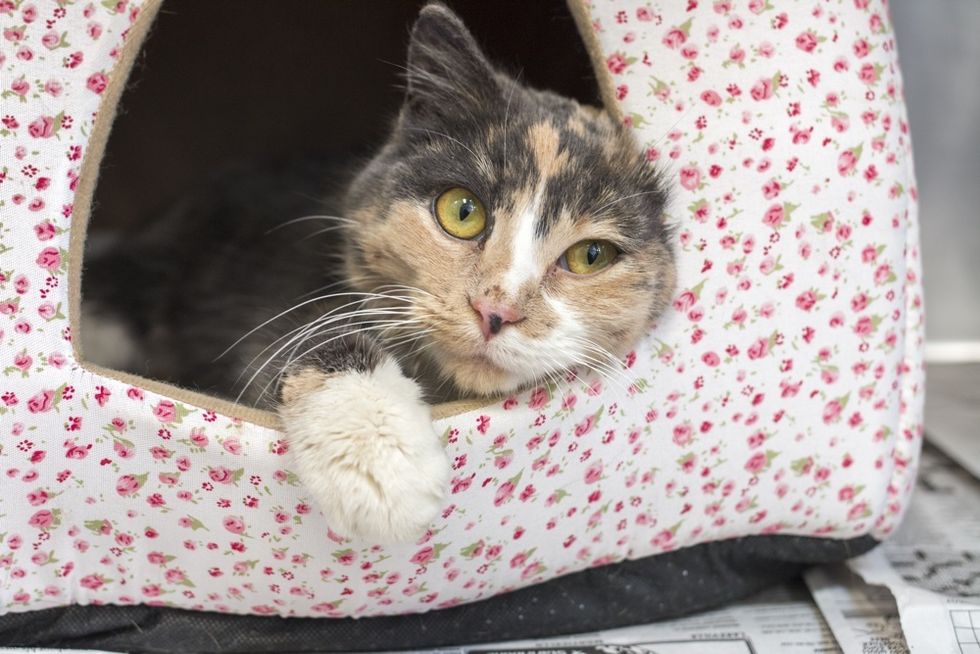 Animal Humane Society
They brought her back from the brink but she was not out of the woods yet. Volunteers and staff took turns to care for the kitty around the clock, making sure she got the medical attention she needed and lots of love to help her recover.
Briana is a bit shy and startles easily due to her poor eyesight. However, after a few sniffs on the hand, she warms up and enjoys a good petting session from her human friends. She even reaches out for more attention once she gets to know your scent.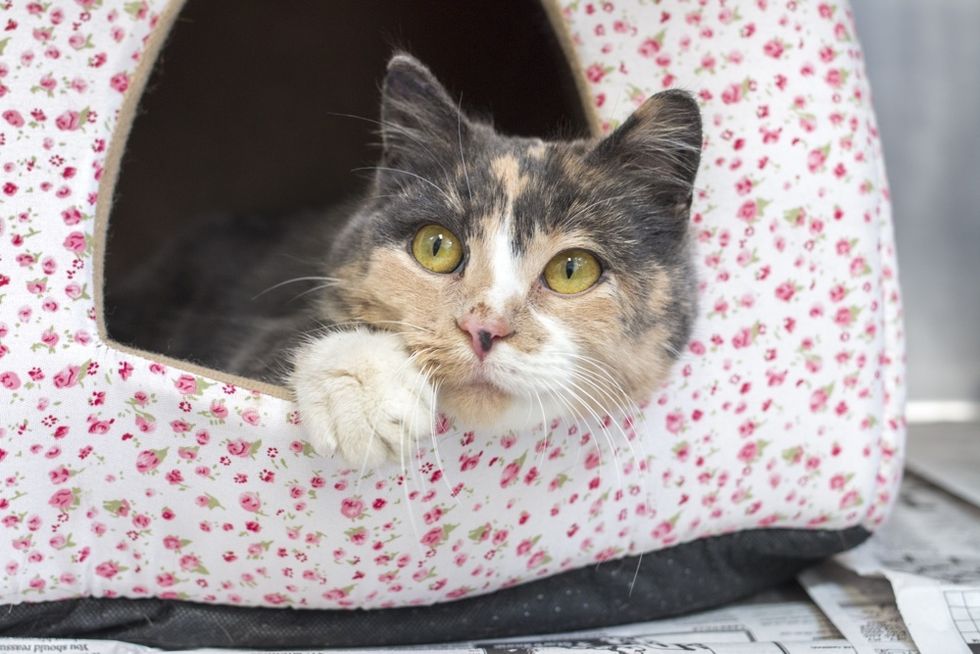 Animal Humane Society
The sweet calico went to a foster home with a caring and patient volunteer who helped her acclimate to being in a home and around people. Briana slowly but surely came out of her shell and thrived in foster care.
Now she is eager to be loved!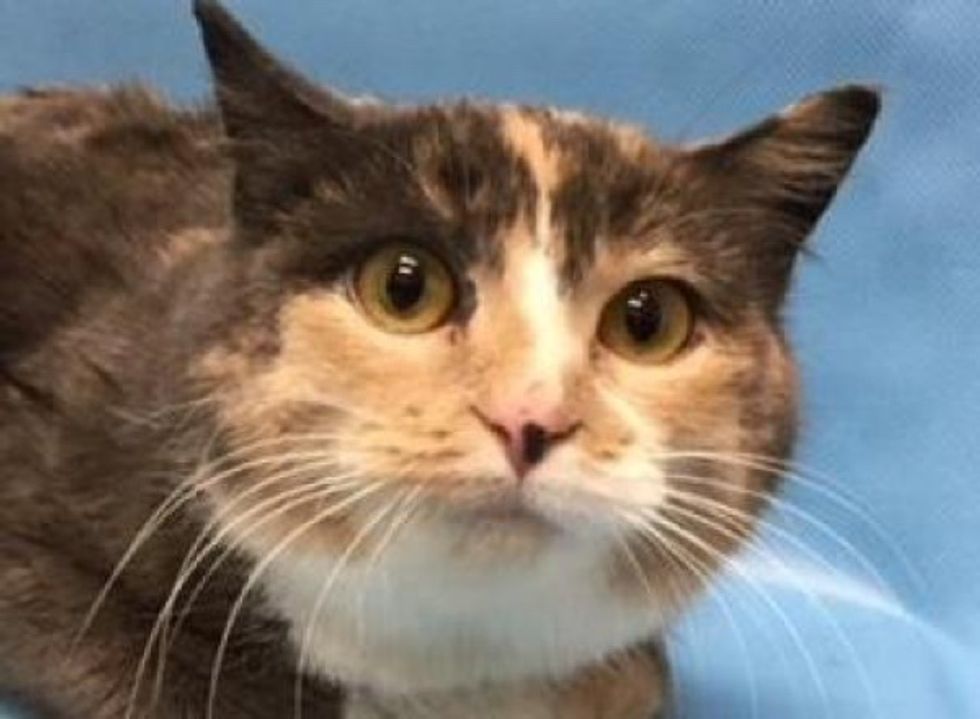 Animal Humane Society
"In the beginning, we weren't sure if Briana would make it, but she fought for her life, making an incredible recovery."
On Valentine's Day, Briana had fully recovered and became ready to meet someone who would open their heart to this sweet gal and love and cherish her forever.
Share this story with your friends. If you are interested in adopting Briana, click here for more info. Follow Animal Humane Society on Facebook and Instagram.
Related story: Couple Saves Cat Whose Paws Were Frozen In Ice During Deadly Weather