A feral cat mom brought her kittens to a family's home and asked for help.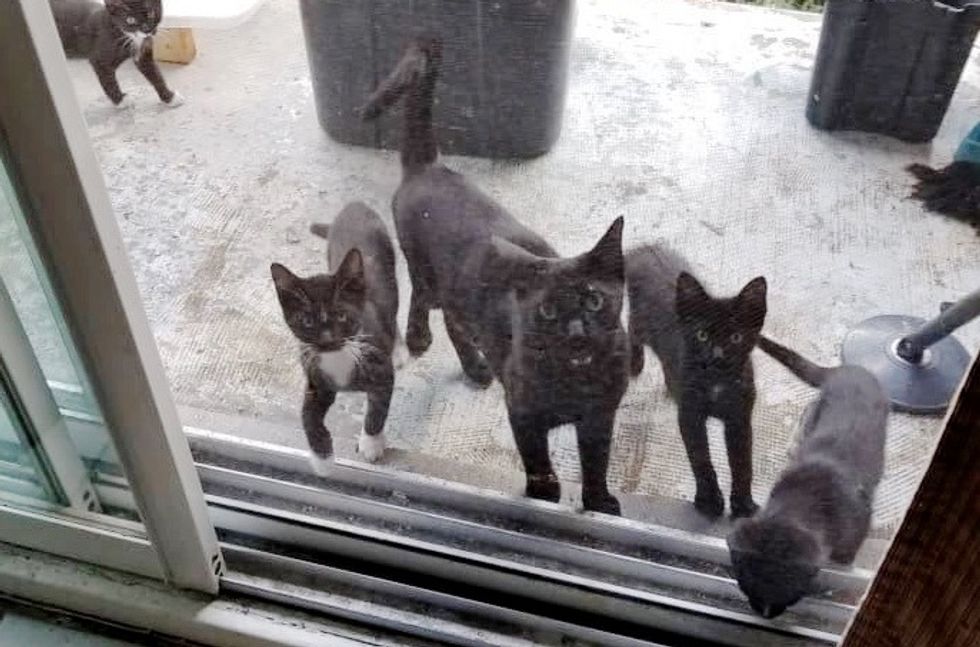 Chatons Orphelins Montréal
Kurtis and Melanie from Montreal, Canada have been helping community cats in their area. They have set up cat shelters outside in their backyard and regularly provide food for feral cats.

Earlier this year, an elusive black cat showed up on their porch for a share of the food. When she returned later, she didn't come alone — she brought her entire family with her.
Four little kittens were following her to the porch, jumping around, inspecting all the new things.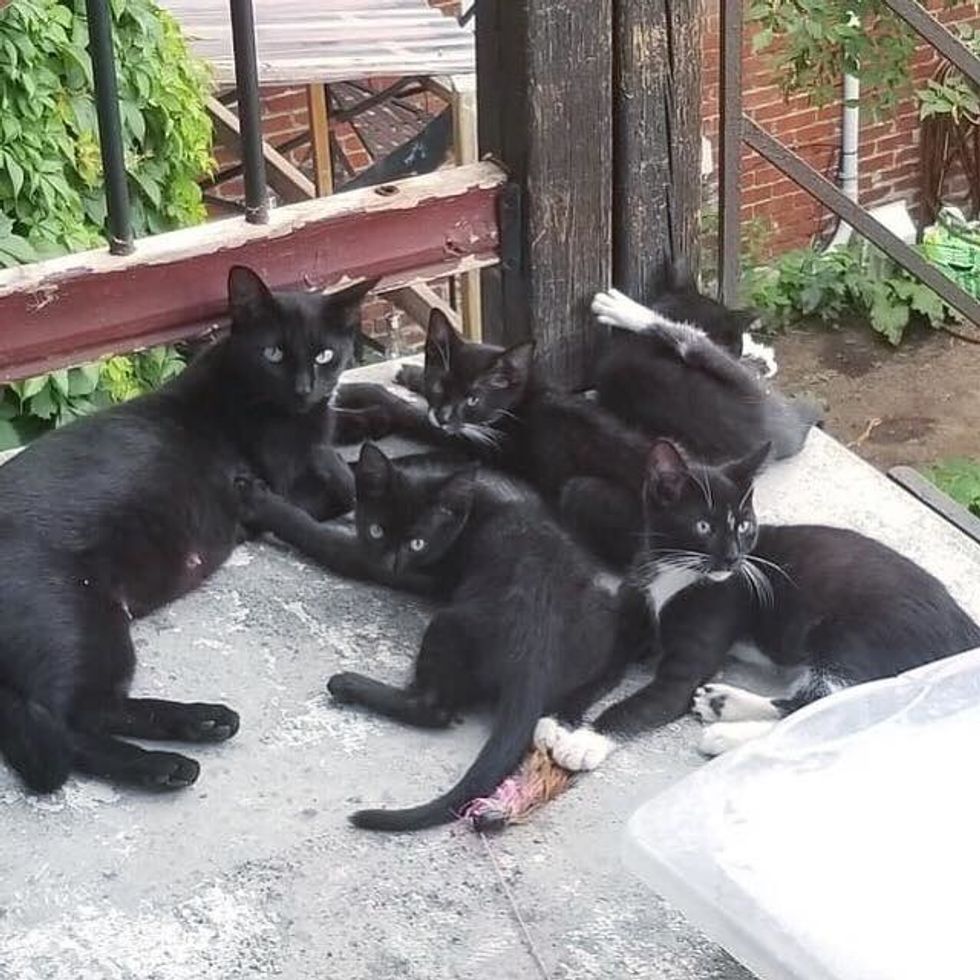 Chatons Orphelins Montréal
Needless to say, they were thrilled with the food and the cozy cat houses they were offered. The cat mom seemed to be content to leave the kittens in the hands of the couple.
The couple hoped to find them good homes. They continued to provide food and shelter, encouraged them to stay close and tried to socialize them the best they could.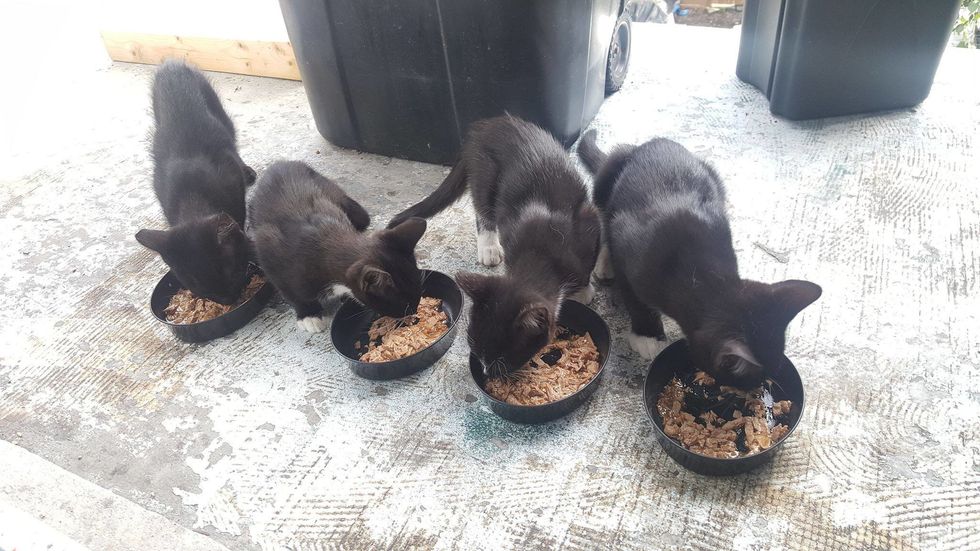 Chatons Orphelins Montréal
Two of the kittens were later adopted by their neighbors, and the remaining two tuxedos, a bonded pair, couldn't be separated.
As soon as they opened the door, the kittens walked right in and were ready for attention and love.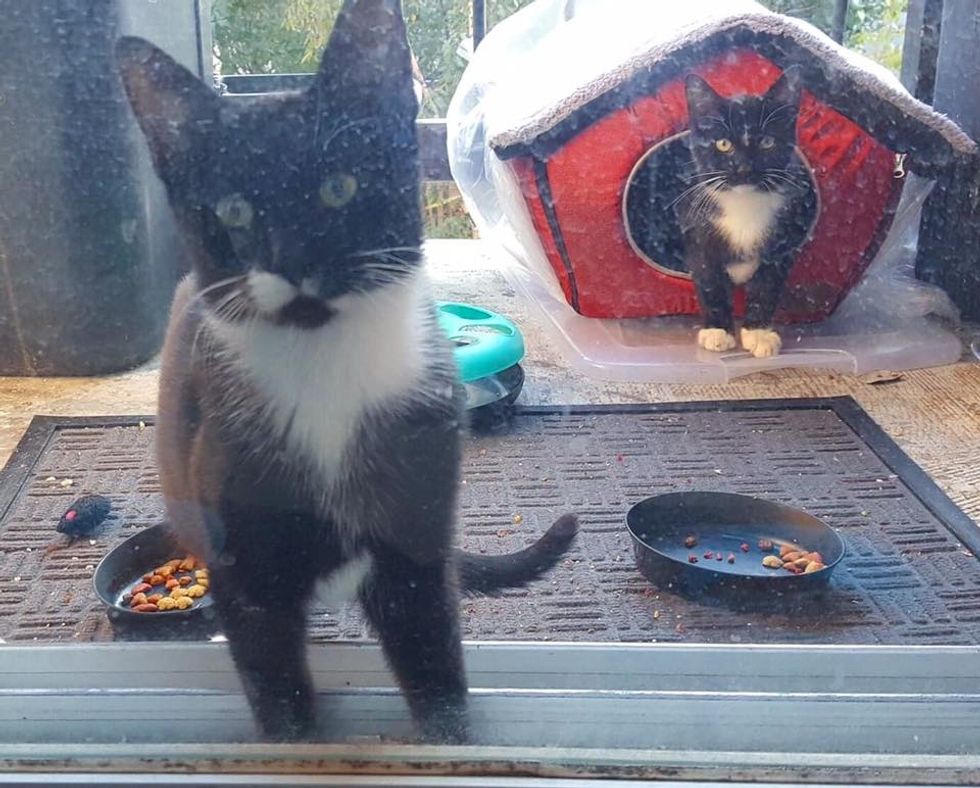 Chatons Orphelins Montréal
Having older cats at home that require their full attention, the couple is not able to adopt more but they are happy to help until the right family comes along.

Kurtis reached out to Chatons Orphelins Montréal, a local rescue group, and asked if they could help get them into a loving home, together.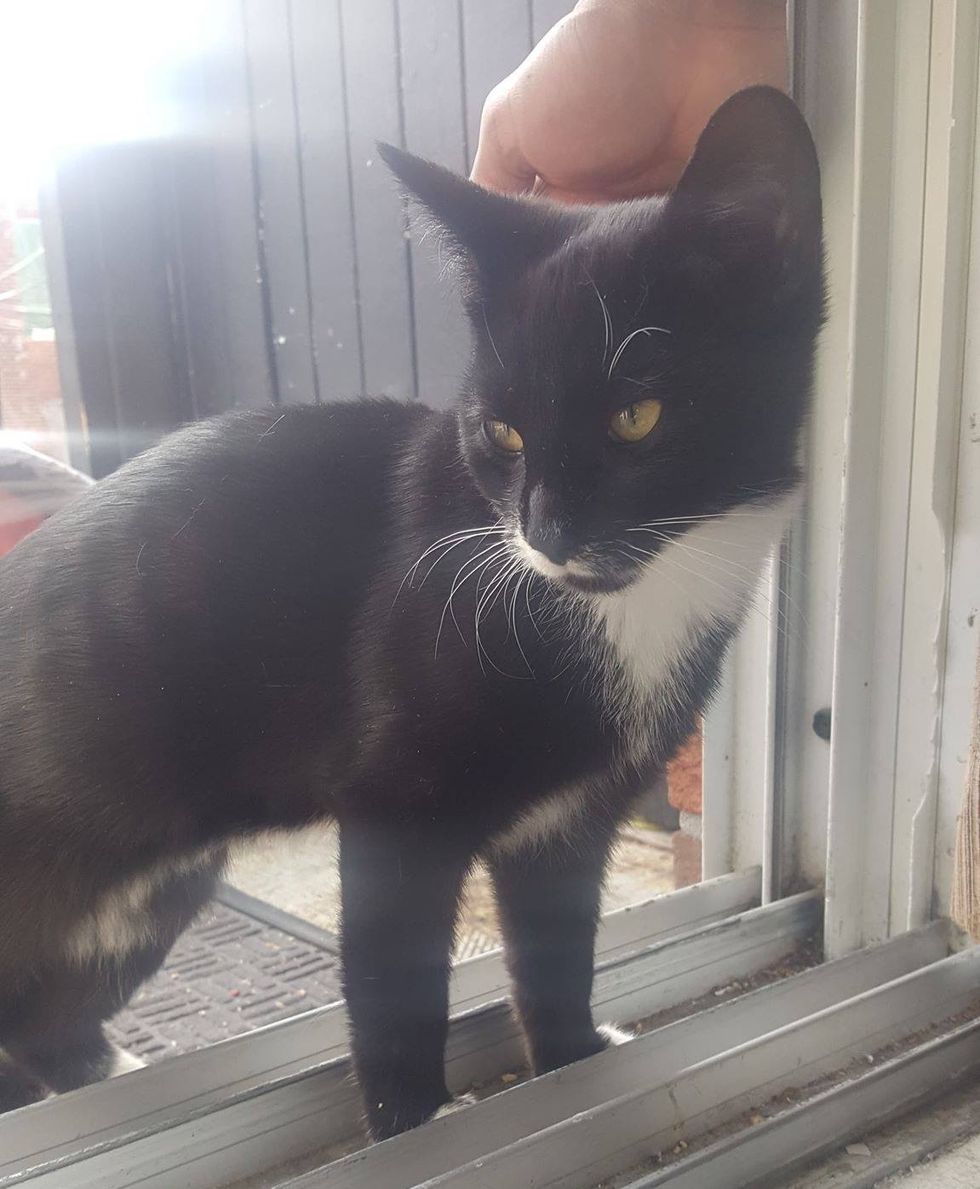 Chatons Orphelins Montréal
"The two kittens are so nice and sweet. They are very lucky and have been well taken care of," Celine Crom of Chatons Orphelins Montréal shared with Love Meow.
They named the kittens Kurt and Mel after their rescuers.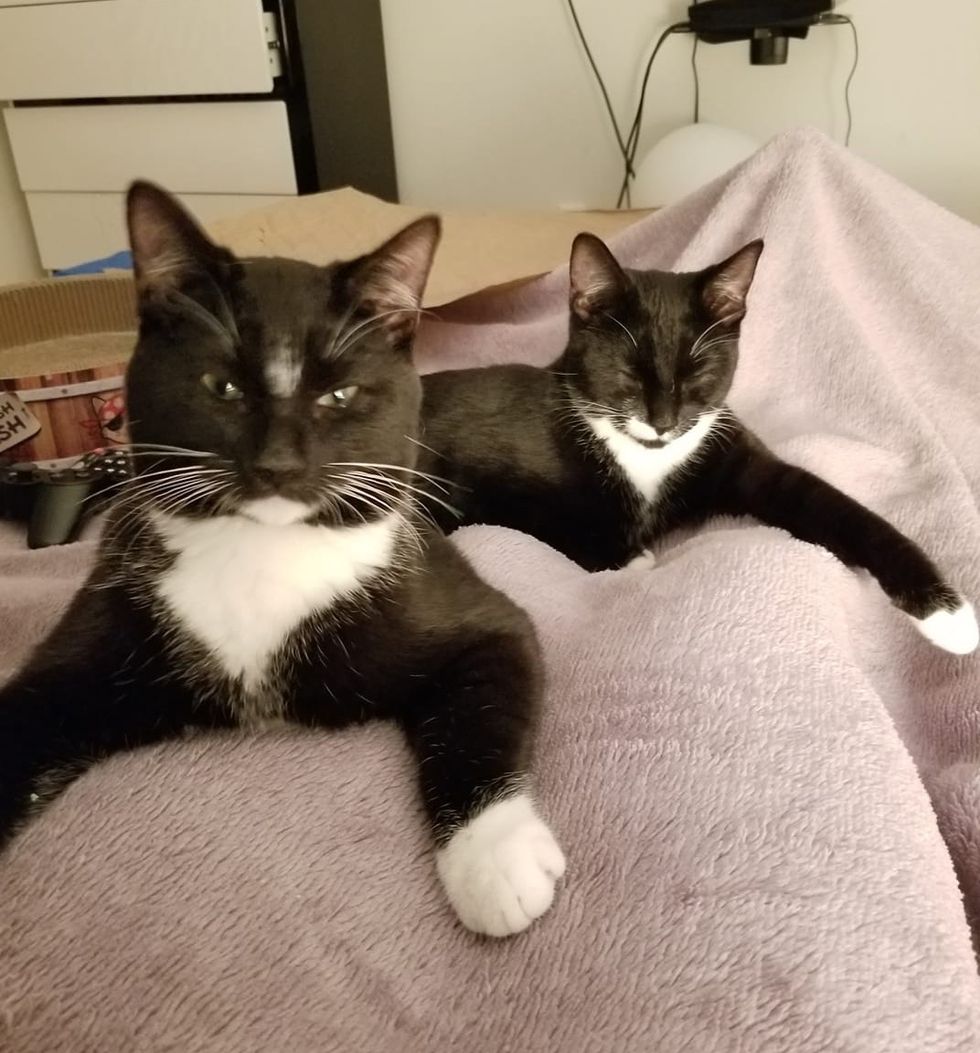 Chatons Orphelins Montréal
The couple is trying to catch the feral cat mom to get her spayed while continuing to help community cats in their neighborhood.

The brother and sister duo just had their first vet visit. "They are the sweetest and most cuddly kittens you will find. It would be best if they could be adopted together…as they are so close," Kurtis said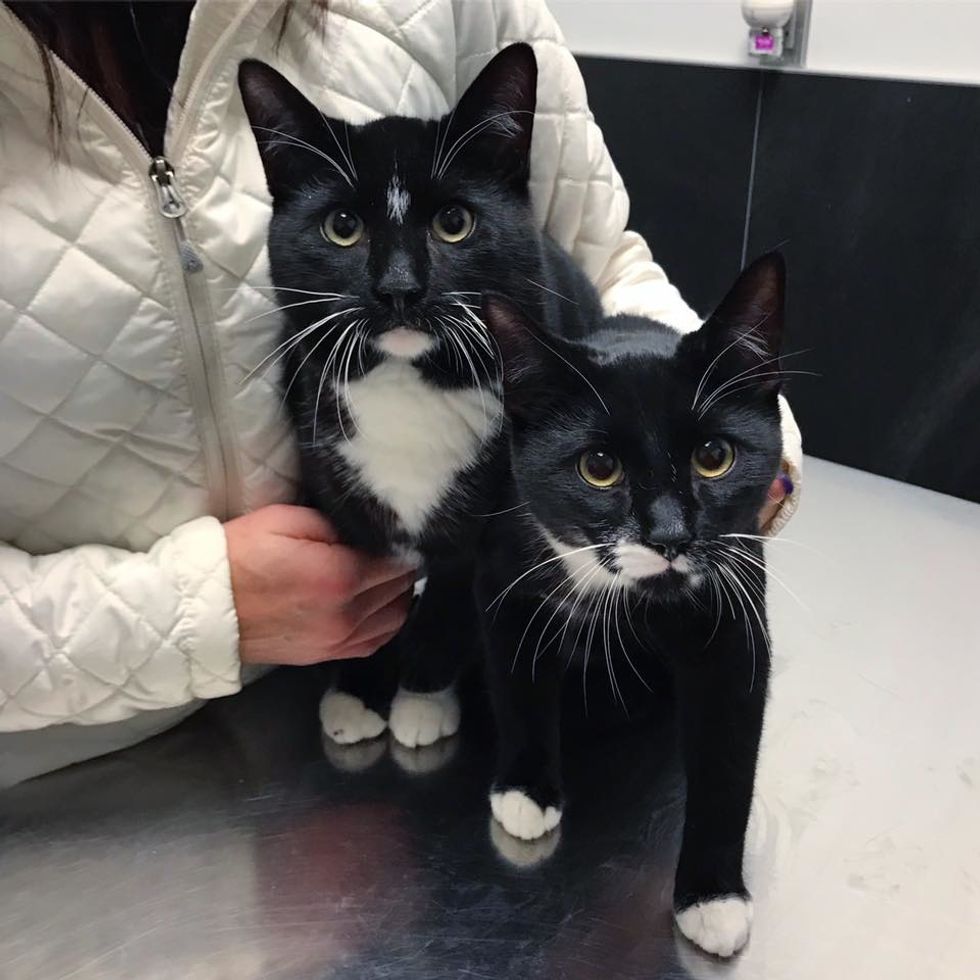 Chatons Orphelins Montréal
Share this story with your friends. Follow updates on the kittens and Chatons Orphelins Montréal on Facebook.
Related story: Kitten Found Outside Alone, Cuddles Family's Dogs and Won't Let Go