No one ever expected this turn of events - 10 years after their daughter's passing, Joyce and her husband were reunited with their daughter's beloved cat.
A couple of weeks ago, a friendly grey and white cat suddenly appeared in a feral colony in Bronx, New York. Rita, a long term TNR cat colony caretaker heard about this friendly stray and knew right away that he needed to be rescued.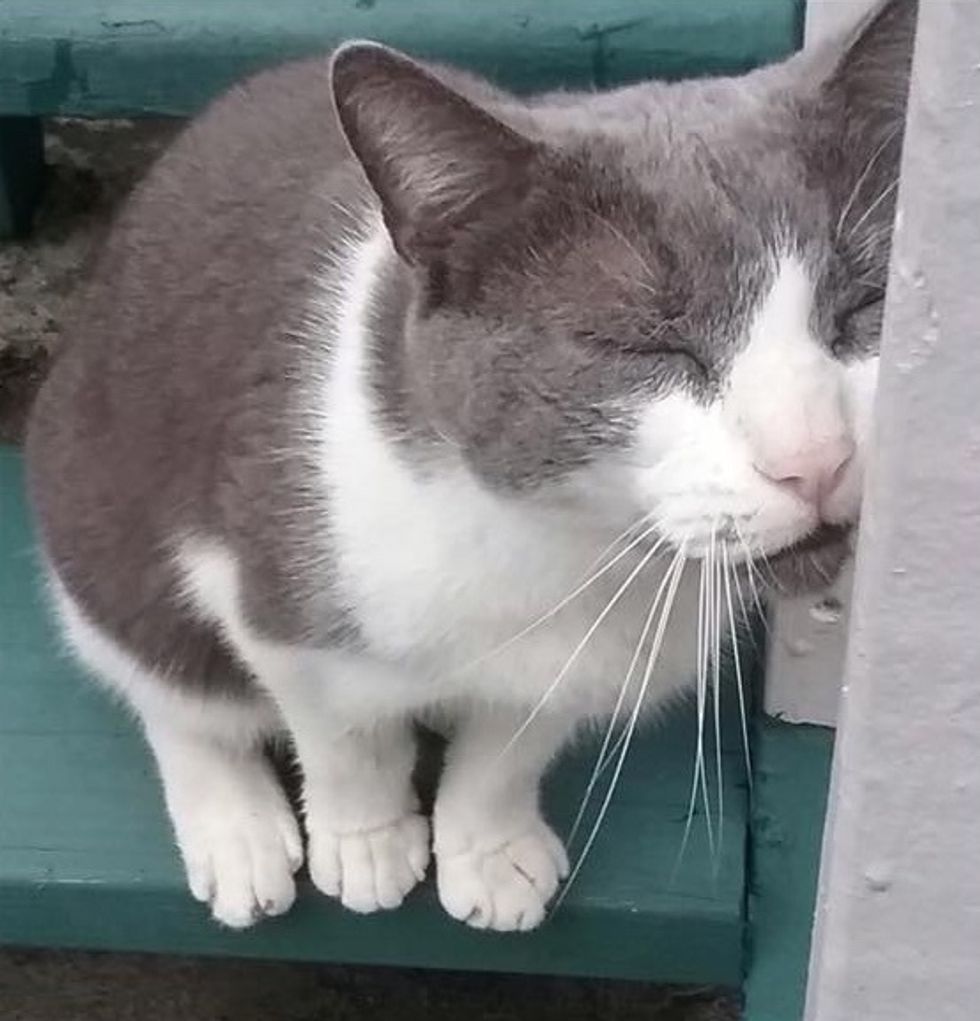 Magnificat Cat Rescue and Rehoming
She reached out to Magnificat Cat Rescue and Rehoming and asked for their assistance in placing the cat. "We suggested that she take it to our vet first and check for a microchip," the rescue shared with Love Meow.
They discovered that the cat had been registered as Mousey and the microchip was from 2008, a decade ago. "The phone had been disconnected, the address was in another state three hours away… but we finally found the owner. Actually, we found her obituary."
Mousey's human mom Denise had passed away in 2008 at the age of 39. "We almost stopped there. But the obituary listed her parents and we thought we'd go for one last try."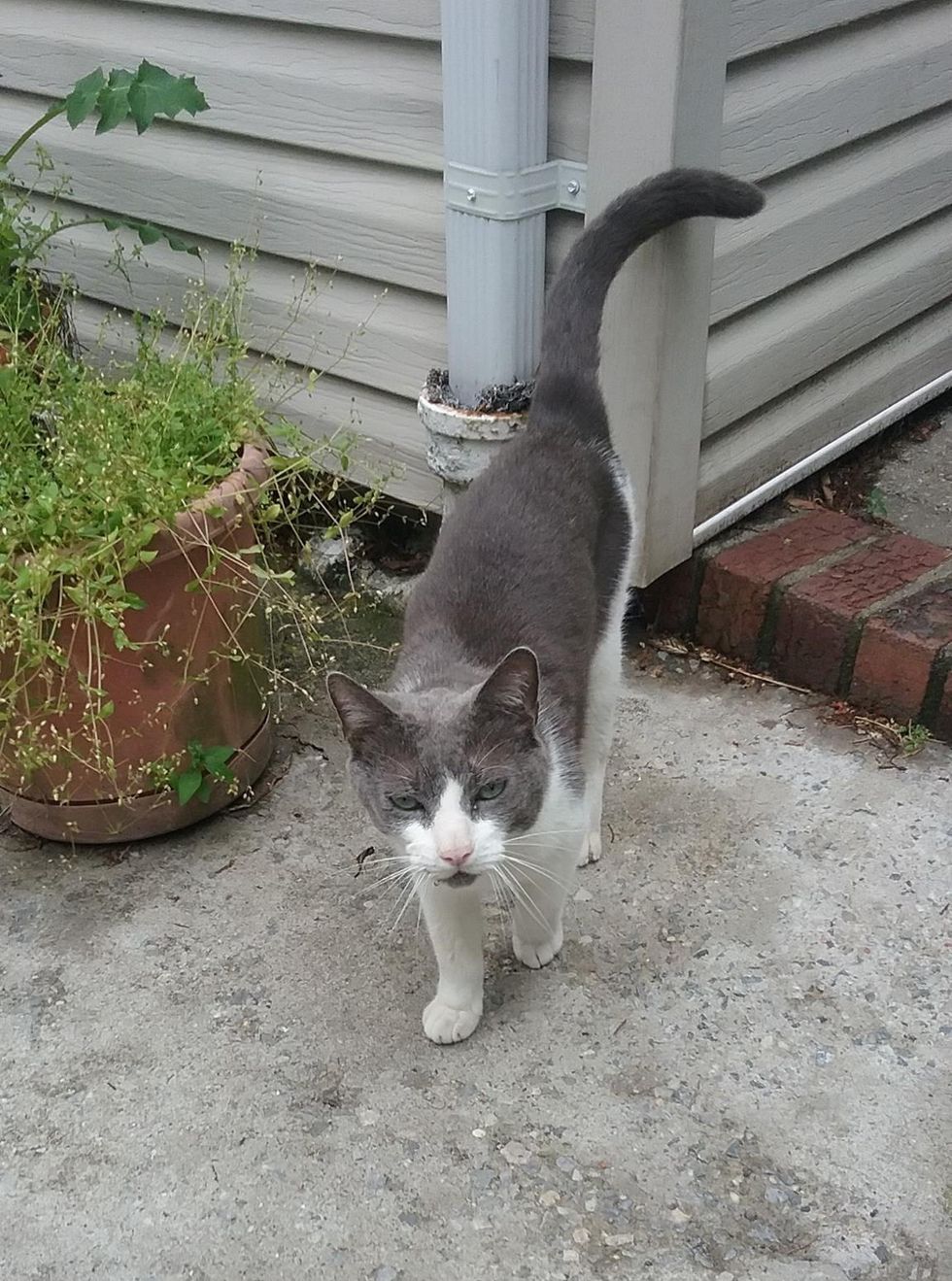 Magnificat Cat Rescue and Rehoming
They finally got in touch with Denise's mother Joyce when she called back after she heard the voicemail.

"At first she couldn't believe it and then, when it finally sank in, it became a deeply moving conversation. She said, her daughter had adopted two kittens a couple of months before she died, but Denise's husband had refused the family's offer to take them in."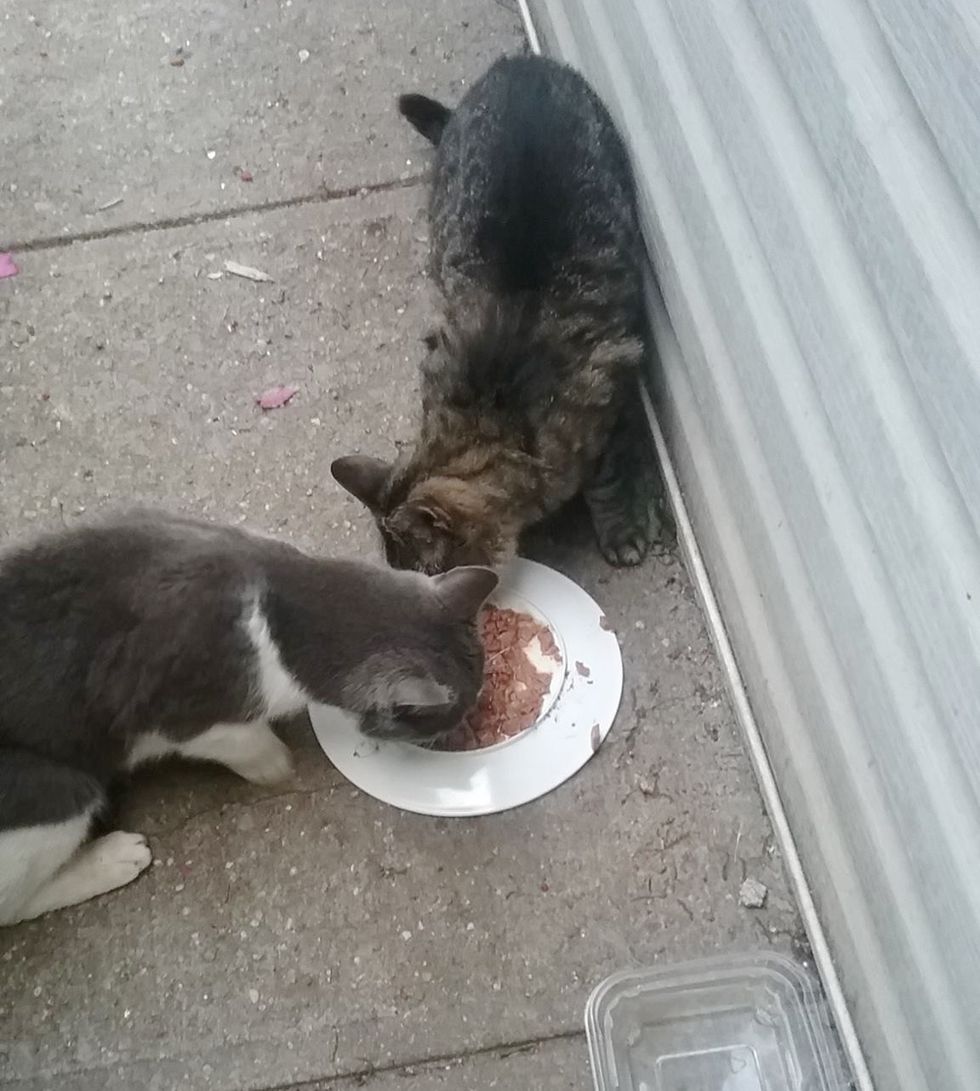 Magnificat Cat Rescue and Rehoming
They lost contact with him and never heard about the cats afterwards. "Suddenly, ten years later, to get a call from a stranger saying their daughter's cat had been found almost seemed like a message from her. 'This is Providence at work,' her mother kept saying."
This month would mark the tenth anniversary of her daughter's passing. Joyce recalled how much of an animal lover Denise was.
The entire family also adores cats and has taken in a kitty after a neighbor passed away. "It would give them all enormous joy to have Denise's cat."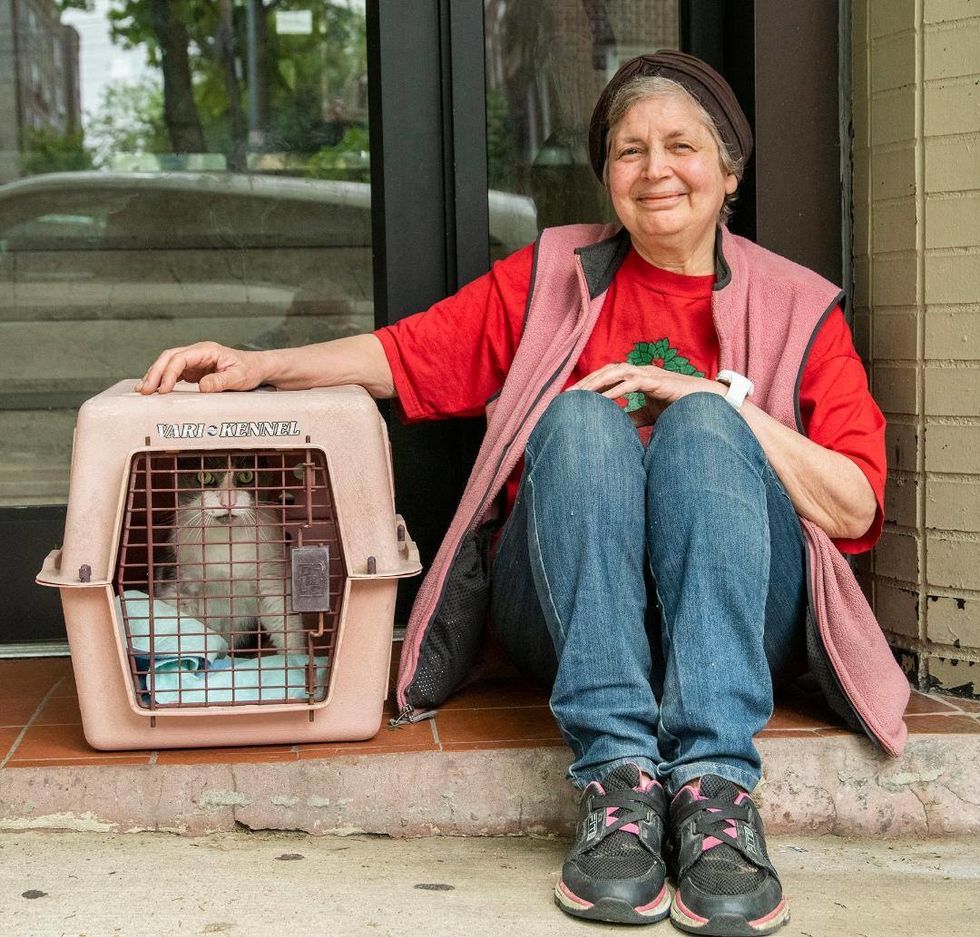 Magnificat Cat Rescue and Rehoming
The rescue immediately started arranging transport for Mousey so the family and the cat could be reunited. Mayor's Alliance Wheels of Hope, a transport program, stepped up to help. "As soon as they heard the story, they said, 'Of course we'll help.'"
On Thursday, Joe, the transport driver, picked up Mousey from his rescuer, Rita, and drove four hours to meet his human grandparents and their younger daughter.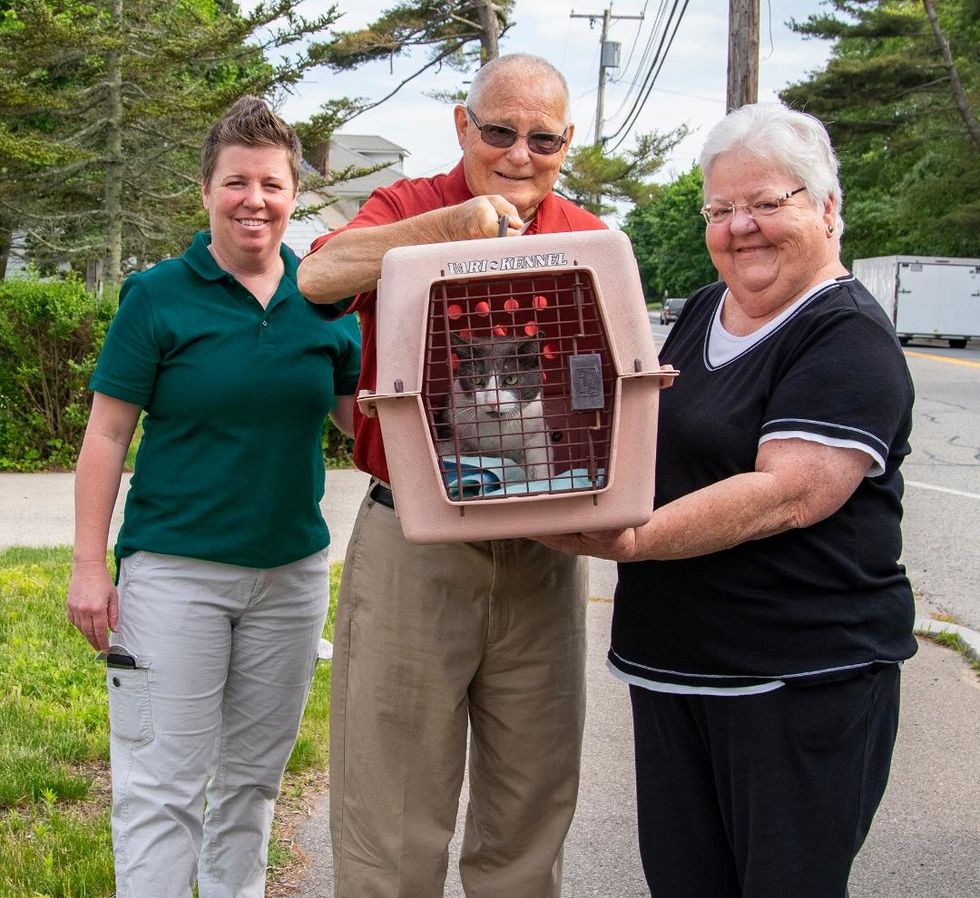 Joyce, her husband, and her younger daughter reunited with MouseyMagnificat Cat Rescue and Rehoming
It was an emotional reunion, and the family was overjoyed to have their daughter's cat back home. When they were asked about the cat's name, Joyce firmly said, "Mousey, of course, because that's what Denise called him."
"To have tracked down Mousey's owner and to have been a part of his reunion with his family has been a joy and a privilege," Cary Aminoff, president and founder of Magnificat Cat Rescue told Love Meow.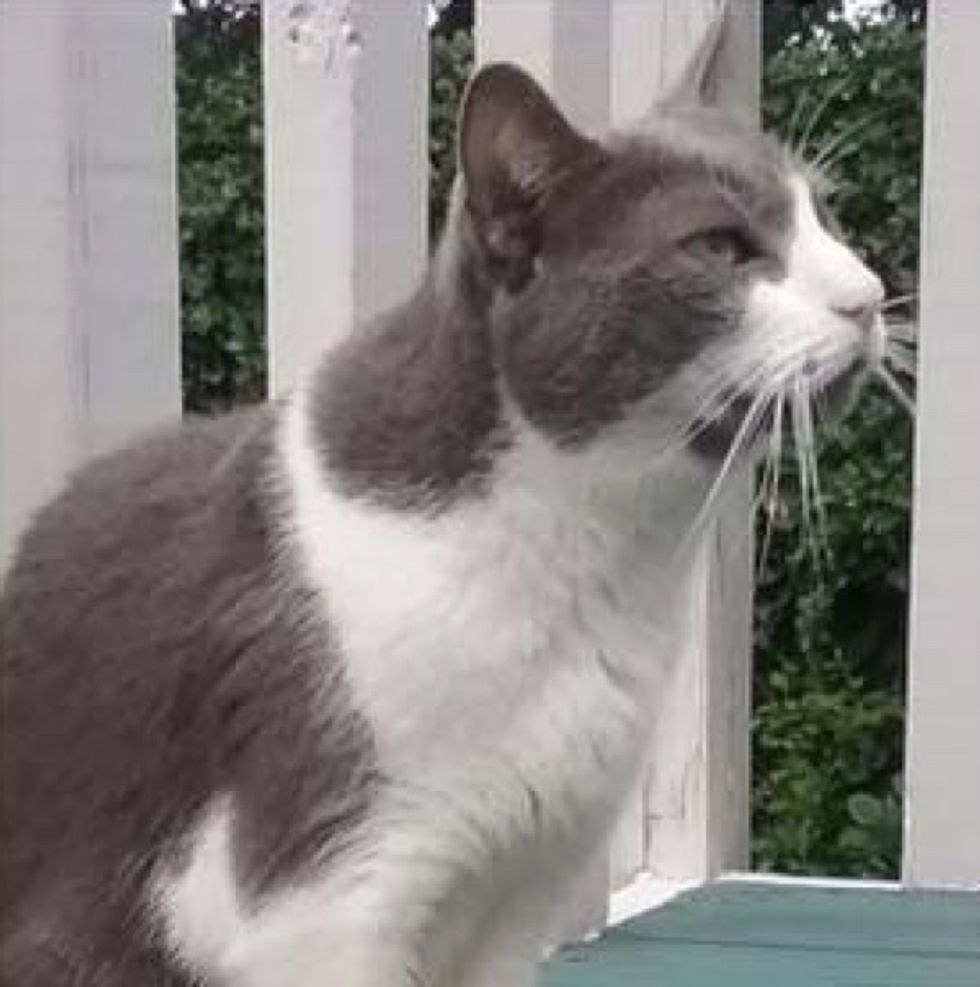 Magnificat Cat Rescue and Rehoming
"Mousey is doing splendidly. He is eating well and using his litter box. He was a bit shy last night and hid under the desk. Today, he is busy taking possession of his new family," the rescue said.
The sweet kitty is extremely affectionate and feels so comfortable at home as if he had lived there all his life. "The minute one of them sits on the recliner, Mousey leaps into their lap. They talk to him, telling him how happy they are to have him, and he laps up every word and rubs against them to show he understands what he means to them."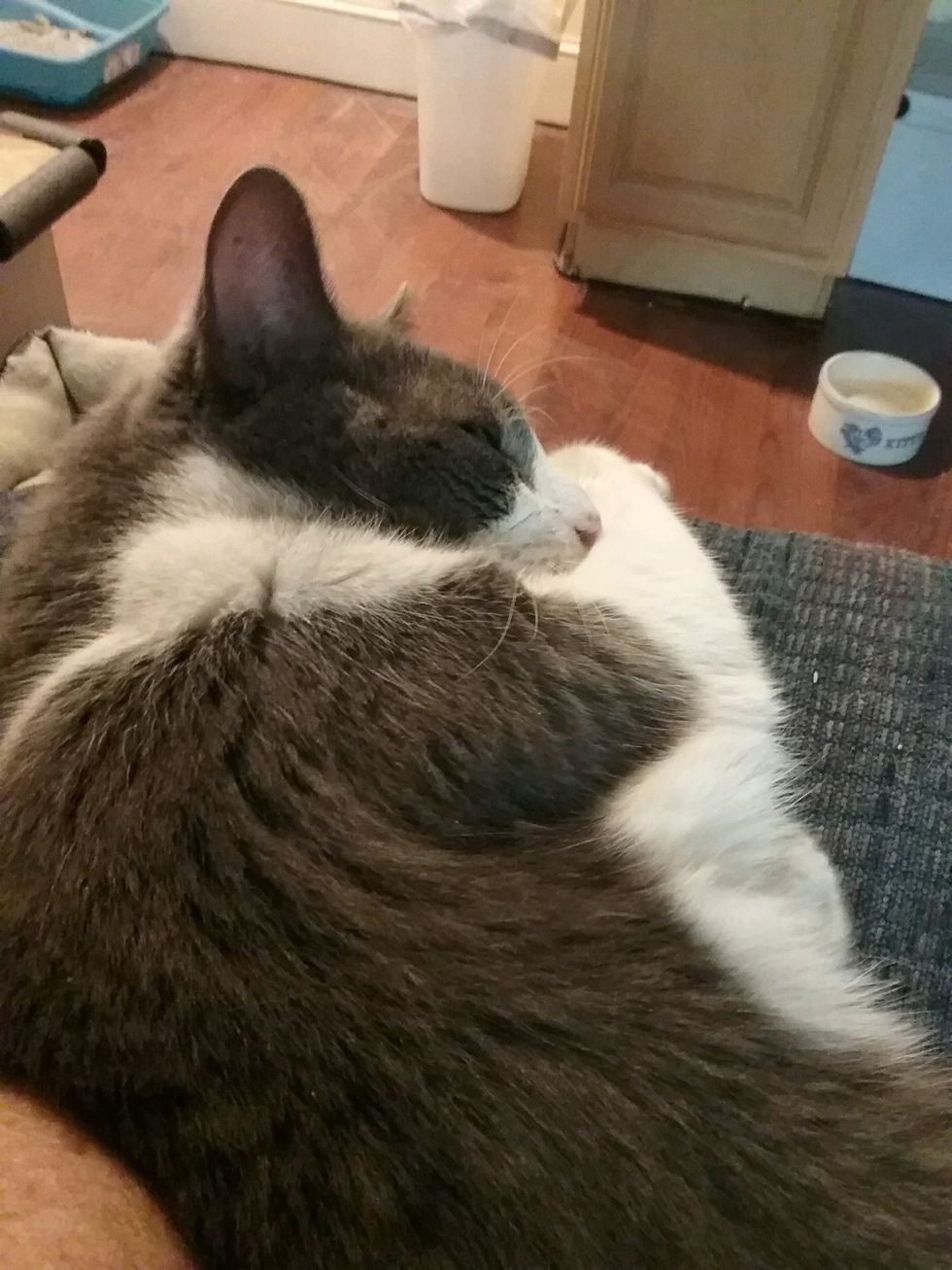 Mousey on a lap at his forever loving homeMagnificat Cat Rescue and Rehoming
"We're in our seventies," Joyce told the rescue. "We want you to know that if anything ever happens to us, our son and our daughter have already told us they will take Mousey."

Mousey is finally home!
Share this story with your friends. If you would like to support their rescue efforts, click here to see how you can help. Follow Magnificat Cat Rescue and Rehoming on Facebook.
Related story: Woman's Home Completely Destroyed in Wildfire But She Finds Her Cat—"It was really surreal!"