Rigby the sweet tabby cat has a strong desire to help care for kittens that his family brings home.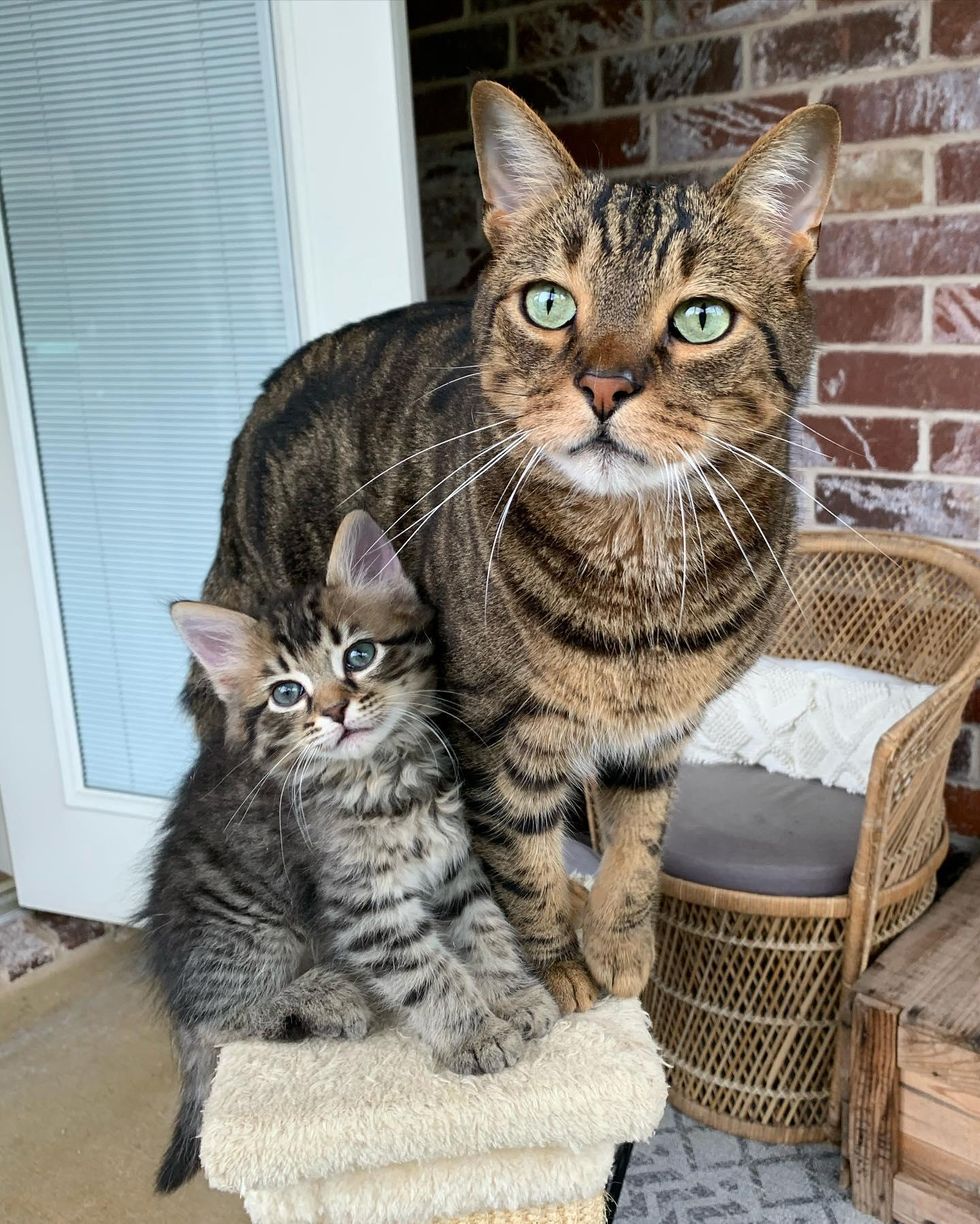 Rigby the cat and his foster kitten GillieHolly @pawsofoz
Holly Brookhouser and her family met a tabby cat named Rigby six years ago at an Oklahoma shelter.
They wanted to get their cat Canon a feline companion, but little did they know that Rigby would also befriend all the homeless kittens that came through their door.

"A year after we adopted him, I started fostering kittens and realized he had a strong desire to help care for them," Holly shared with Love Meow.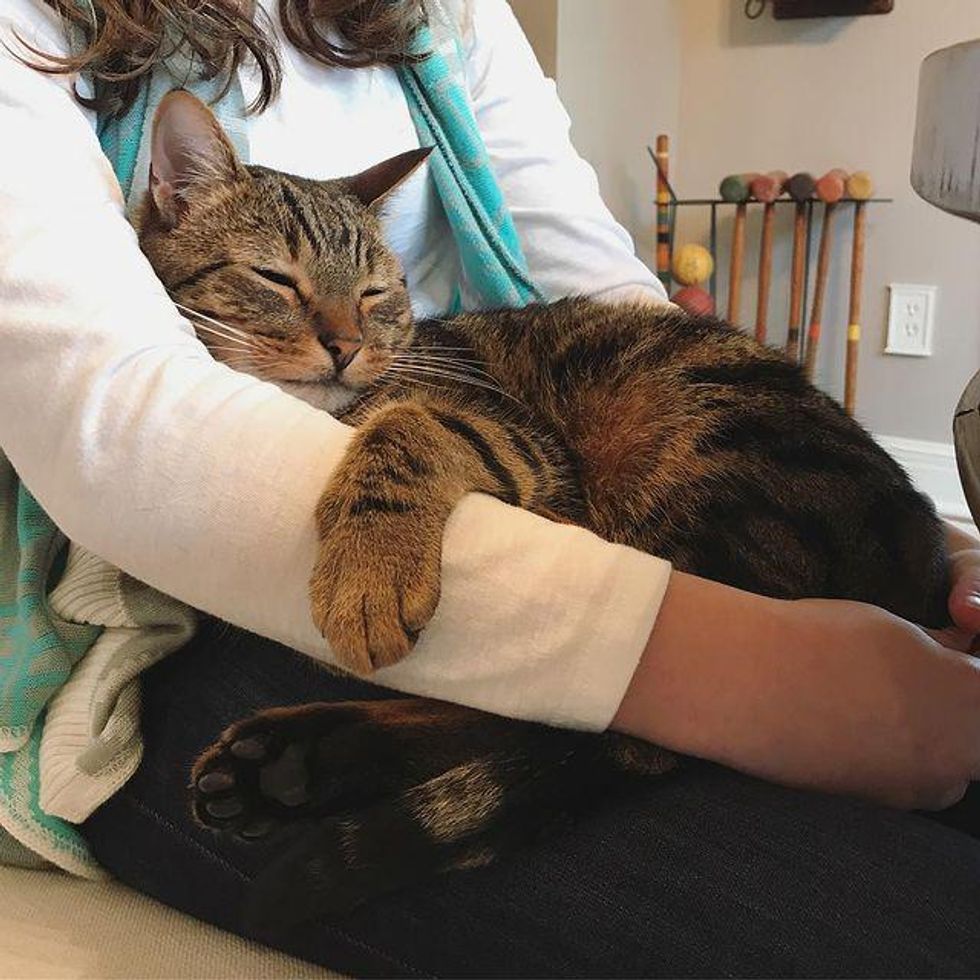 Rigby cuddling with his forever familyHolly @pawsofoz
Rigby decided to visit the fosters one day and they ended up snuggling in an adorable cuddle puddle. He groomed the kittens from head to toe and stayed with them all day long.
Many kittens came into foster care without a mom, so Rigby jumped into the role as their surrogate parent, catered to their needs and showered them with love. He would spend extra time with singletons and wrap his arms around them as they napped.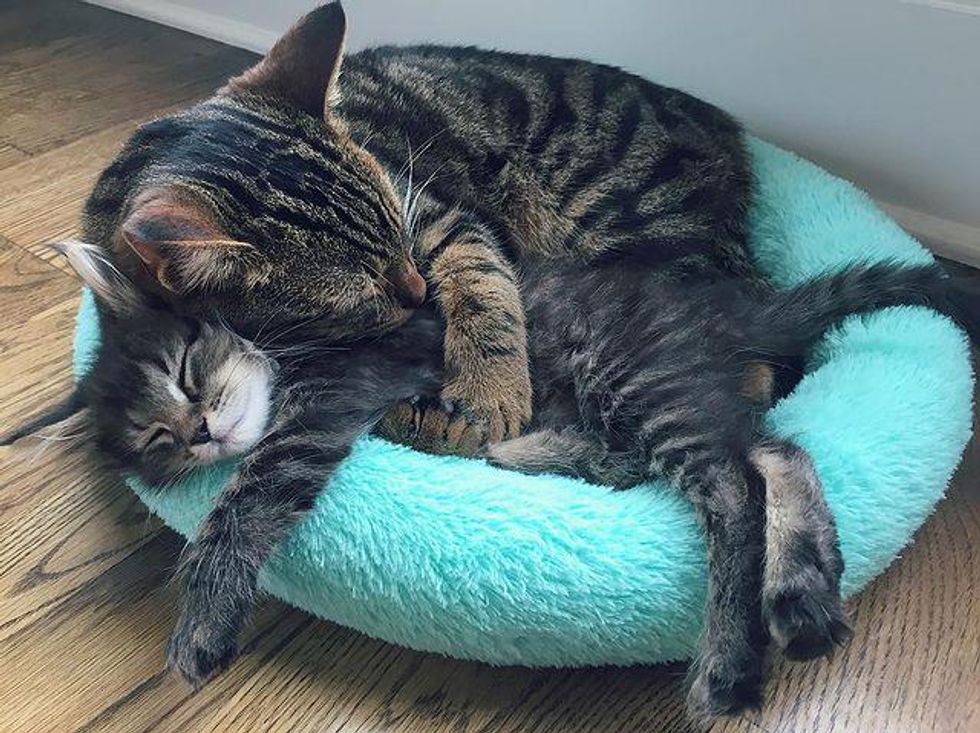 Rigby wraps his arms around a foster kittenHolly @pawsofoz
"When the babies don't have a mom he will lay still while I drape bottles over his body and feed the orphans. They feel like they're nursing. Occasionally, he'll help potty them too," Holly told Love Meow.
The sweet tabby boy somehow knows just what the kittens need at first sight.

When Holly brings home a family with a mother cat, Rigby will practice the perfect feline etiquette and give the mom all the space she needs to be comfortable.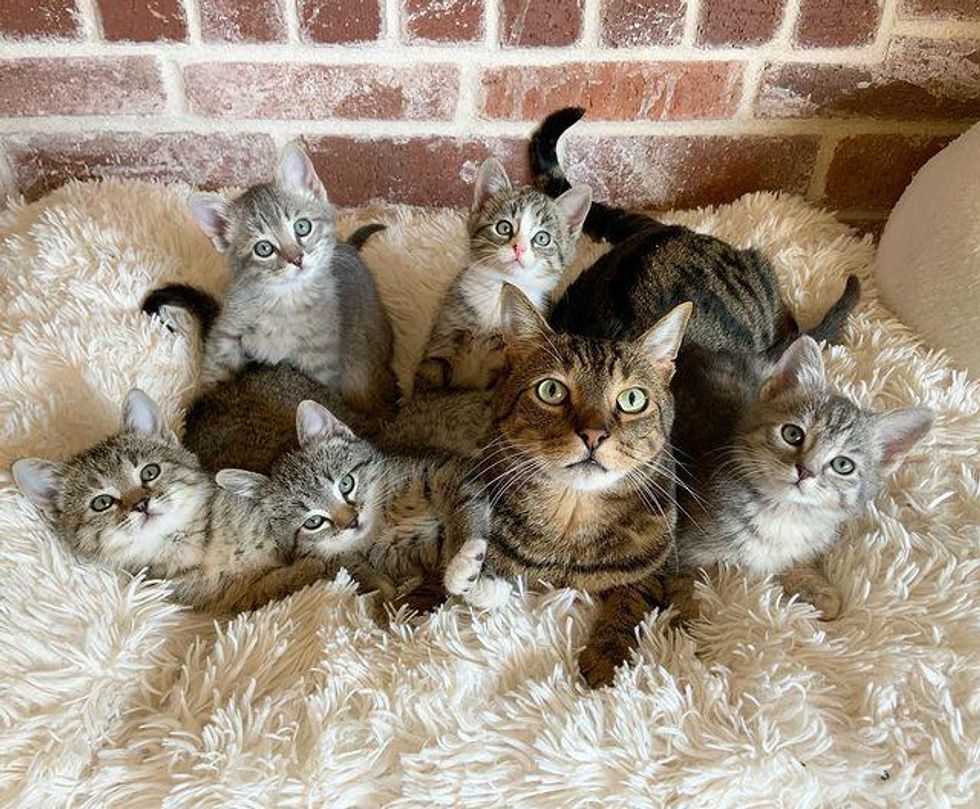 Rigby hanging out with a litter of foster kittensHolly @pawsofoz
"Once the kittens are about five weeks though he's ready to play, and eat their kitten food! He's an opportunist but as the kittens start exploring and playing, he warms up to the moms and usually wins them over," Holly shared with Love Meow.

He's been a great help even with older fosters. "I'm able to test any foster cat on him to see if they'd accept another cat or not."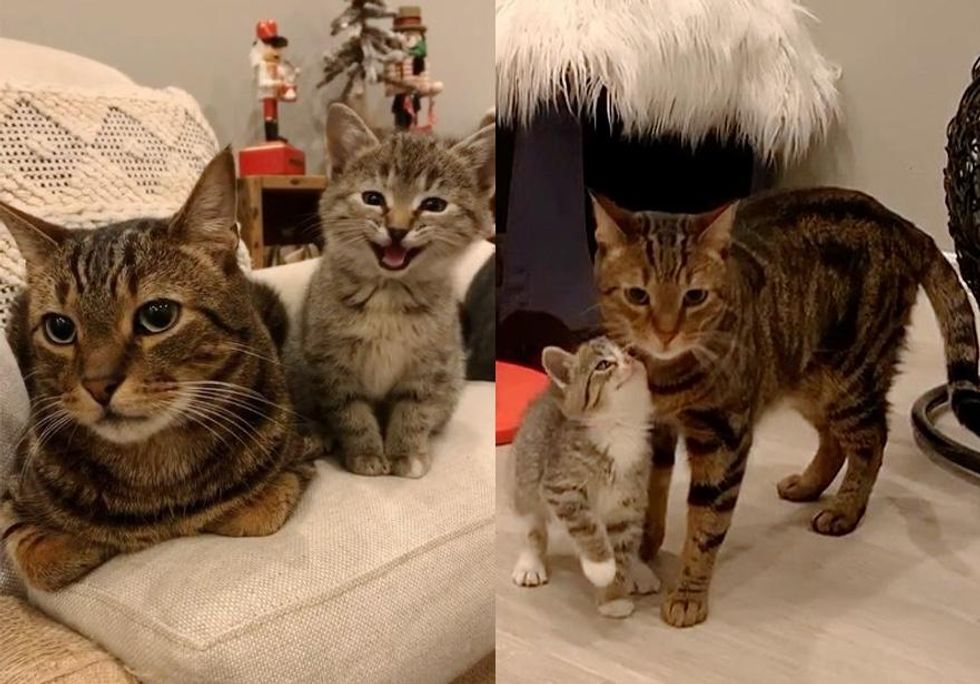 Holly @pawsofoz
Holly is currently caring for a mother cat Millie (who was found as a stray), her litter of six kittens, and five orphaned babies. While the younger five are being supplemented around the clock, Millie has really come through by caring for them as her own.

"I'm so glad she is here to help! Both litters are content with full bellies. The smaller kittens like cuddling with their bigger adopted siblings," Holly added. "With lots of team work and supplementation, she's mothered all 11 like a breeze!"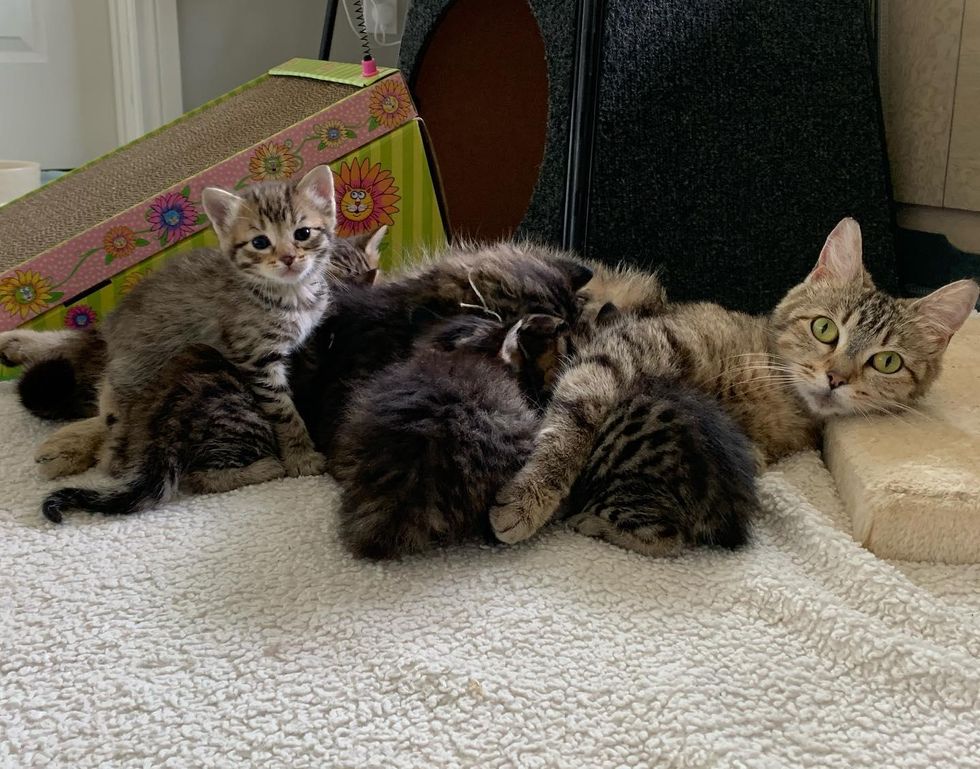 Millie the cat nursing her 6 kittens and 5 adopted babiesHolly @pawsofoz
Rigby is always ready to offer a helping paw. He sits by the door every morning, waiting to visit the foster room. When Millie is taking a break, away from the kittens, he will come in to hang out and babysit the youngsters.
The kittens adore Rigby and enjoy getting that extra dose of TLC from their favorite friend. They like to wrestle with his tail and ears until they are all tuckered out right next to him.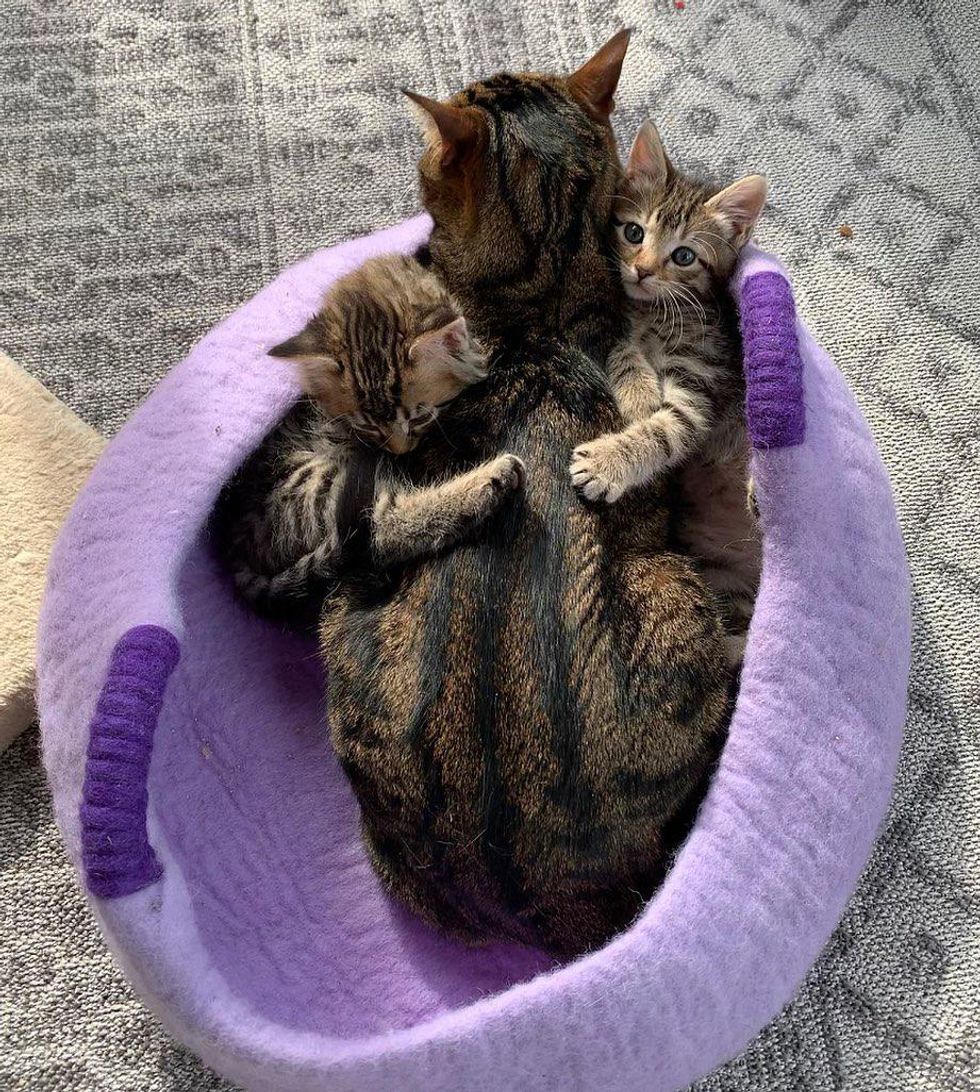 Foster kittens adore their friend RigbyHolly @pawsofoz
"When protective mamas aren't near, he kicks in gear," Holly wrote.
Rigby is the happiest cat whenever he has kittens to look after.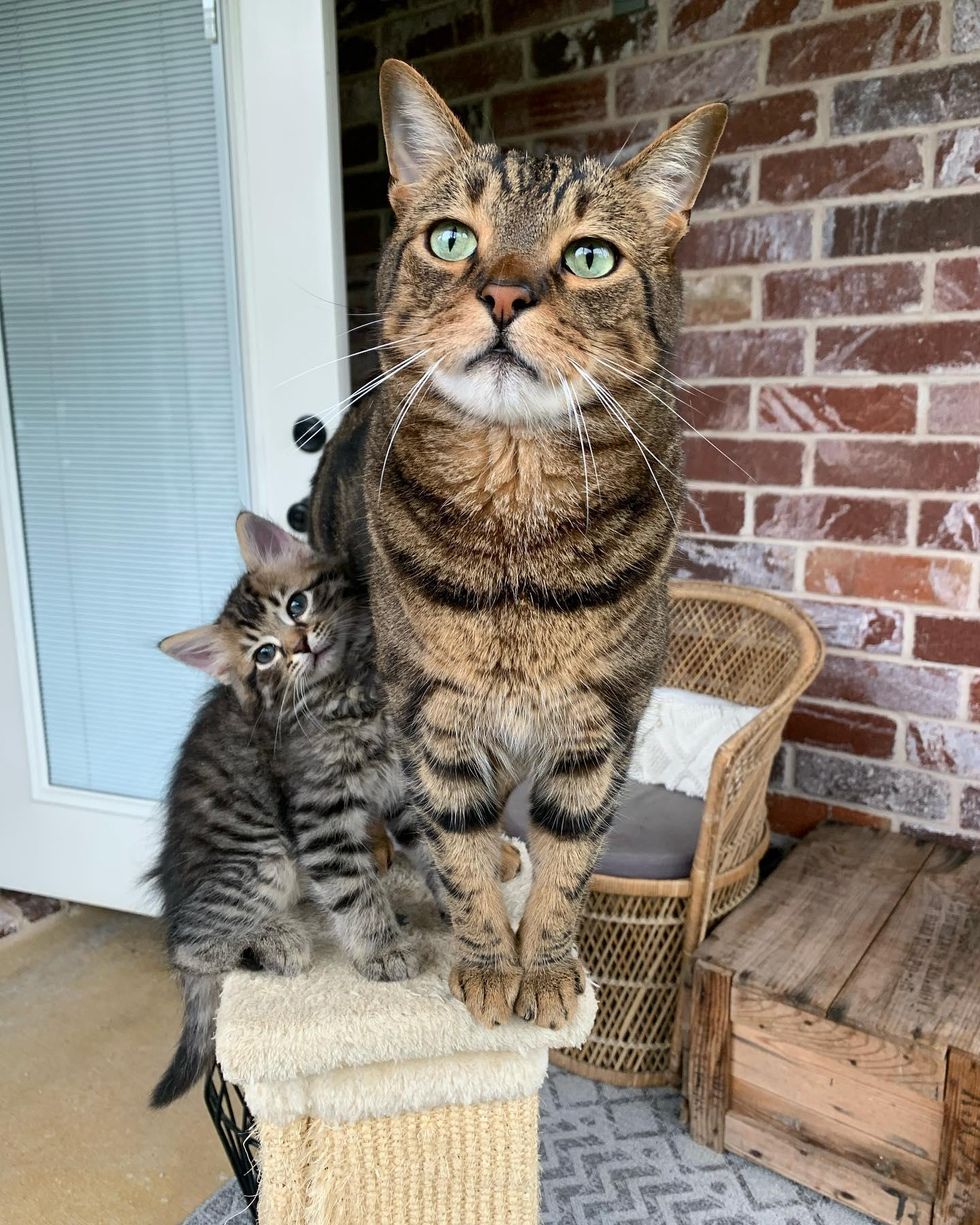 Holly @pawsofoz
Share this story with your friends. Follow Rigby and his foster kittens on Facebook and Instagram.

Related story: Kitten Follows Cat Home and Decides She is Never Leaving After Life on the Streets