A friendly stray cat gave a police officer quite a surprise when he jumped into his car through an open window and refused to leave.
It was early Friday morning when officer Butler of Oxford Police Department (in Ohio) came across a friendly feline who hopped into his cruiser demanding attention.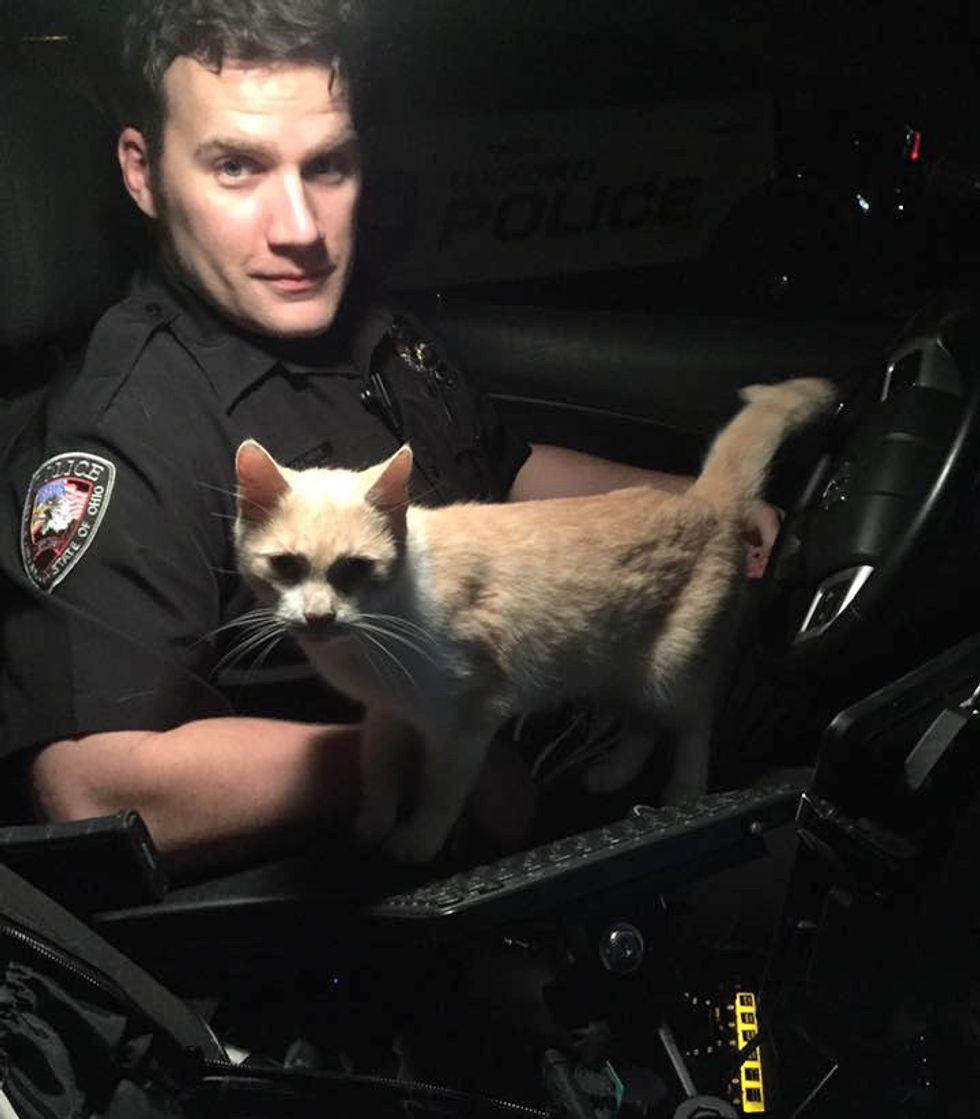 City of Oxford, Ohio - Division of Police
"Officer Butler was checking on Cobblestone Community Church on Kehr Road when (the cat) jumped into the open car window," the department said. "(He was) super friendly and loving and now refusing to leave the police car."
The ginger cat rubbed his face against his human friend in uniform and demanded some snuggles and playtime.
He even gave Butler's cruiser an interior inspection before headed over to him for more head scratches.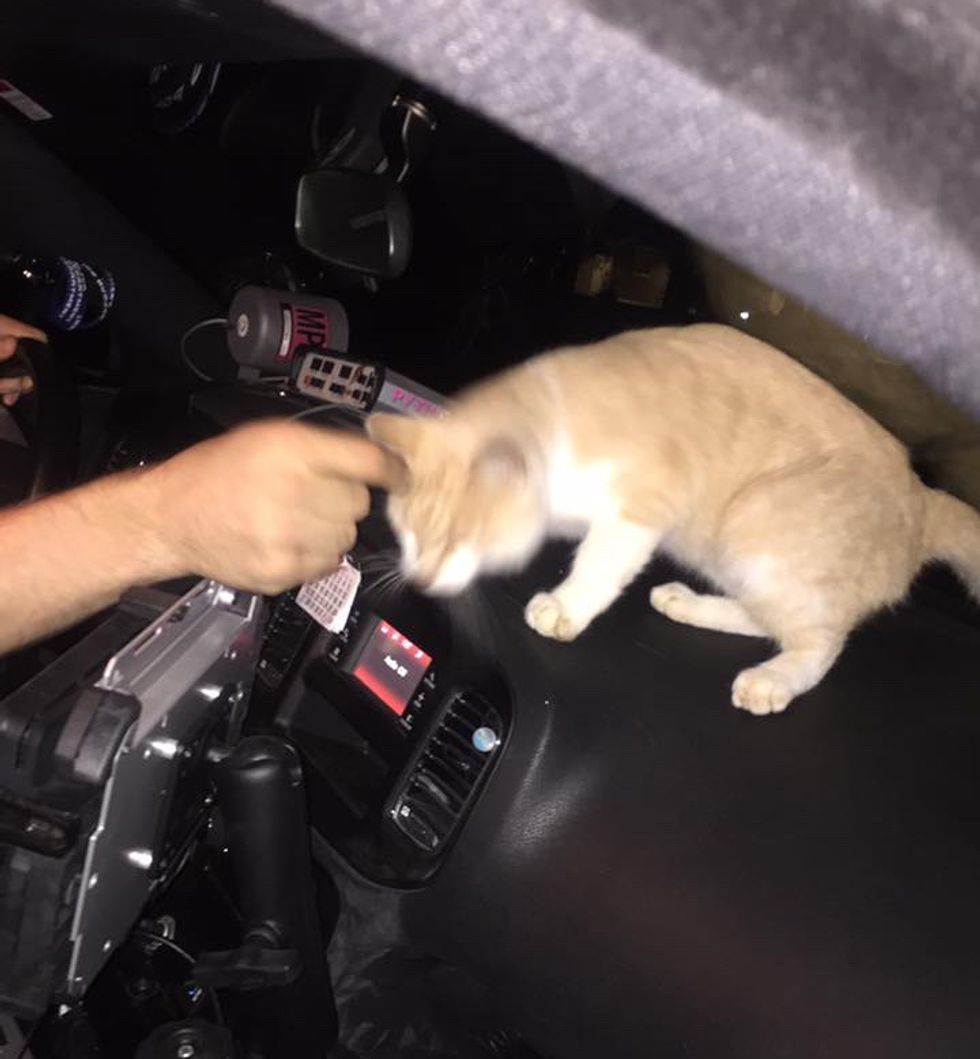 City of Oxford, Ohio - Division of Police
The fearless kitty eventually settled in his lap and latched onto his uniform with his two front paws as if to say " I'm not going anywhere."
The persistent little guy insisted to hang around with the officer, and Butler happily obliged. At the time, no one came forward to claim the cat. Butler couldn't bear seeing the kitty out fending for himself so he took him along.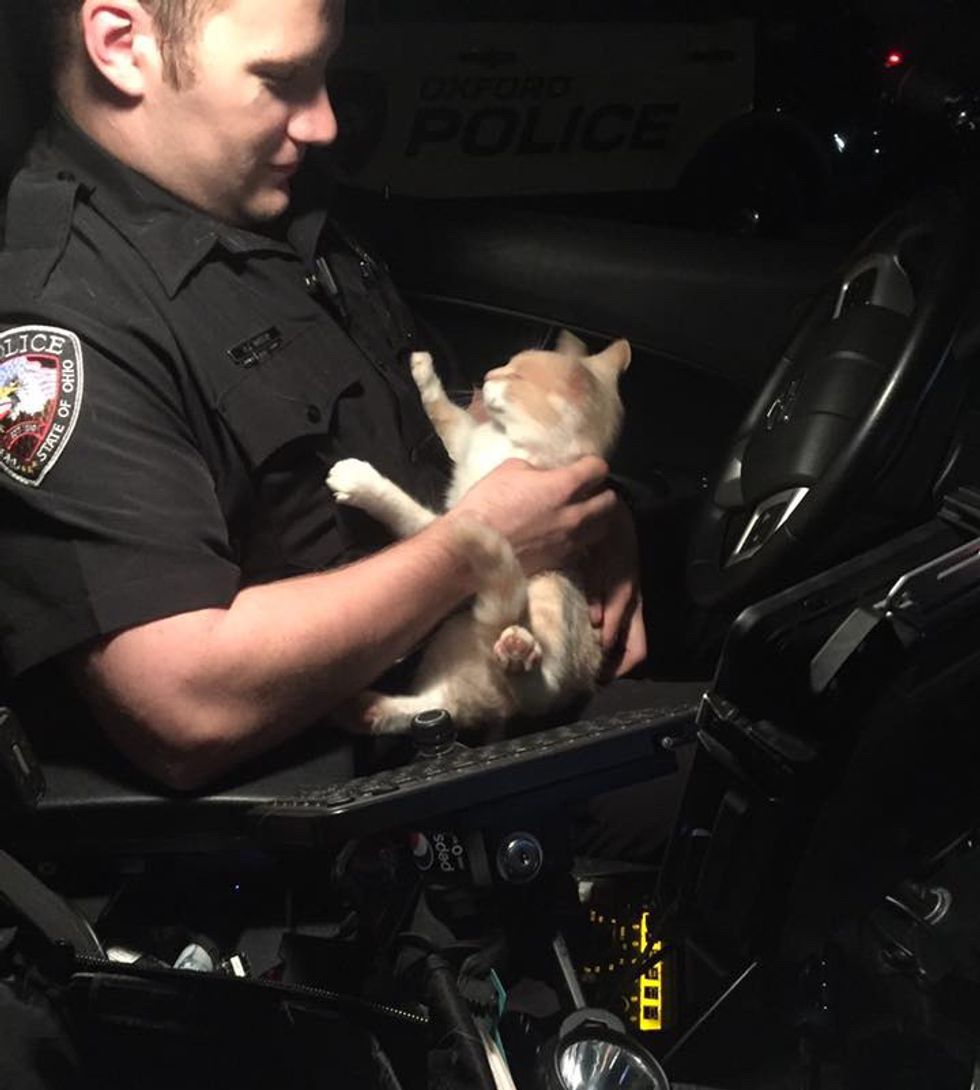 City of Oxford, Ohio - Division of Police
Butler offered to foster the affectionate ginger boy until they could reunite him with his rightful owner or get him adopted to a good home.
The kitty is doing well enjoying his time with his foster dad and getting plenty of love and cuddles at a comfortable home.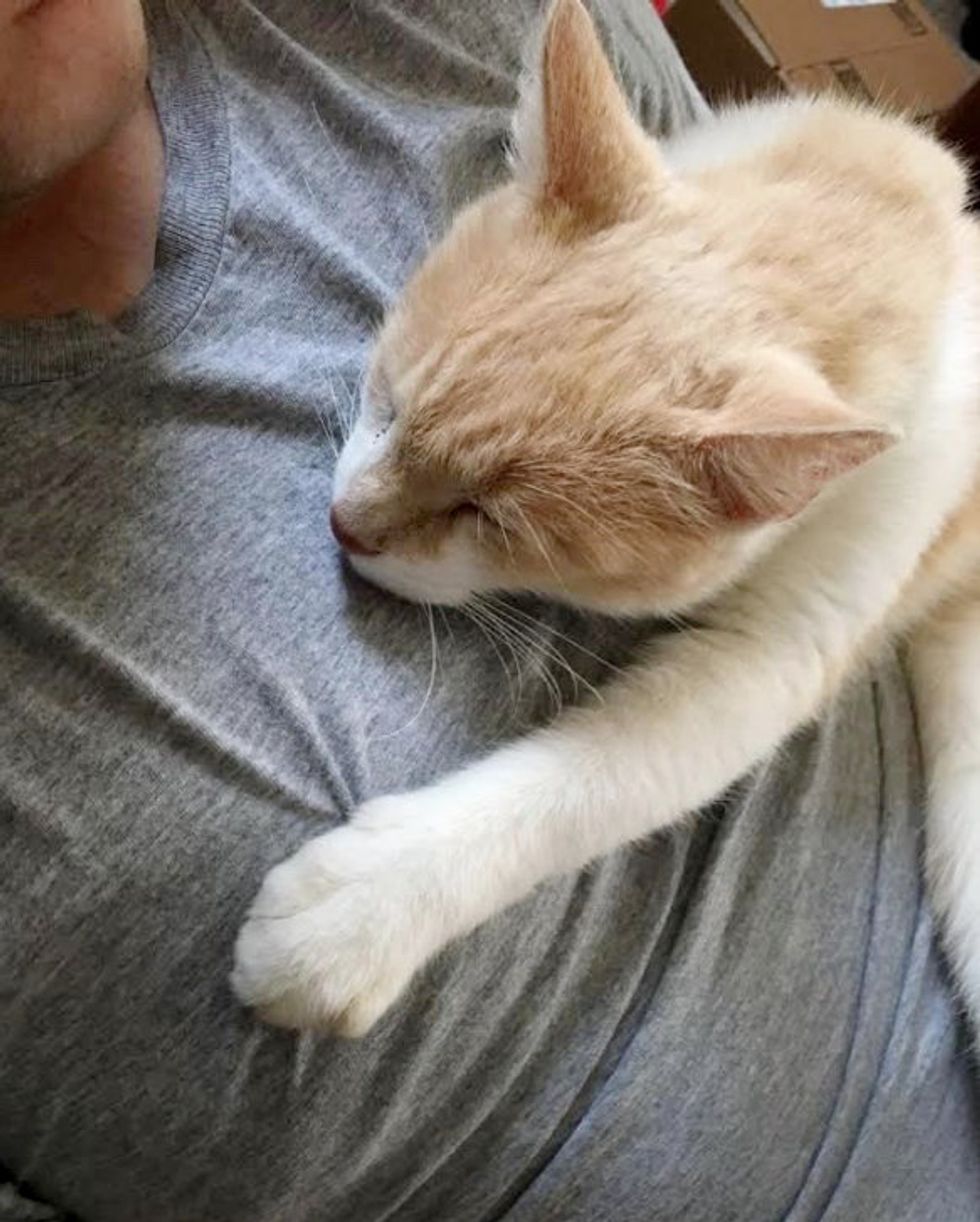 City of Oxford, Ohio - Division of Police
Sweet little kitty is loved!
Share this story with your friends.

Related story: Man Cuddled Stray Kitten All Night So She Wouldn't Be Alone on Father's Day