Four months ago, Sparrow the cat was turned to a shelter in San Bernardino, California, where her fate became uncertain.

Jacqueline DeAmor, co-founder of Friends for Life Rescue Network (in Los Angeles), saw a video of her online and knew immediately that she had to save her before it was too late.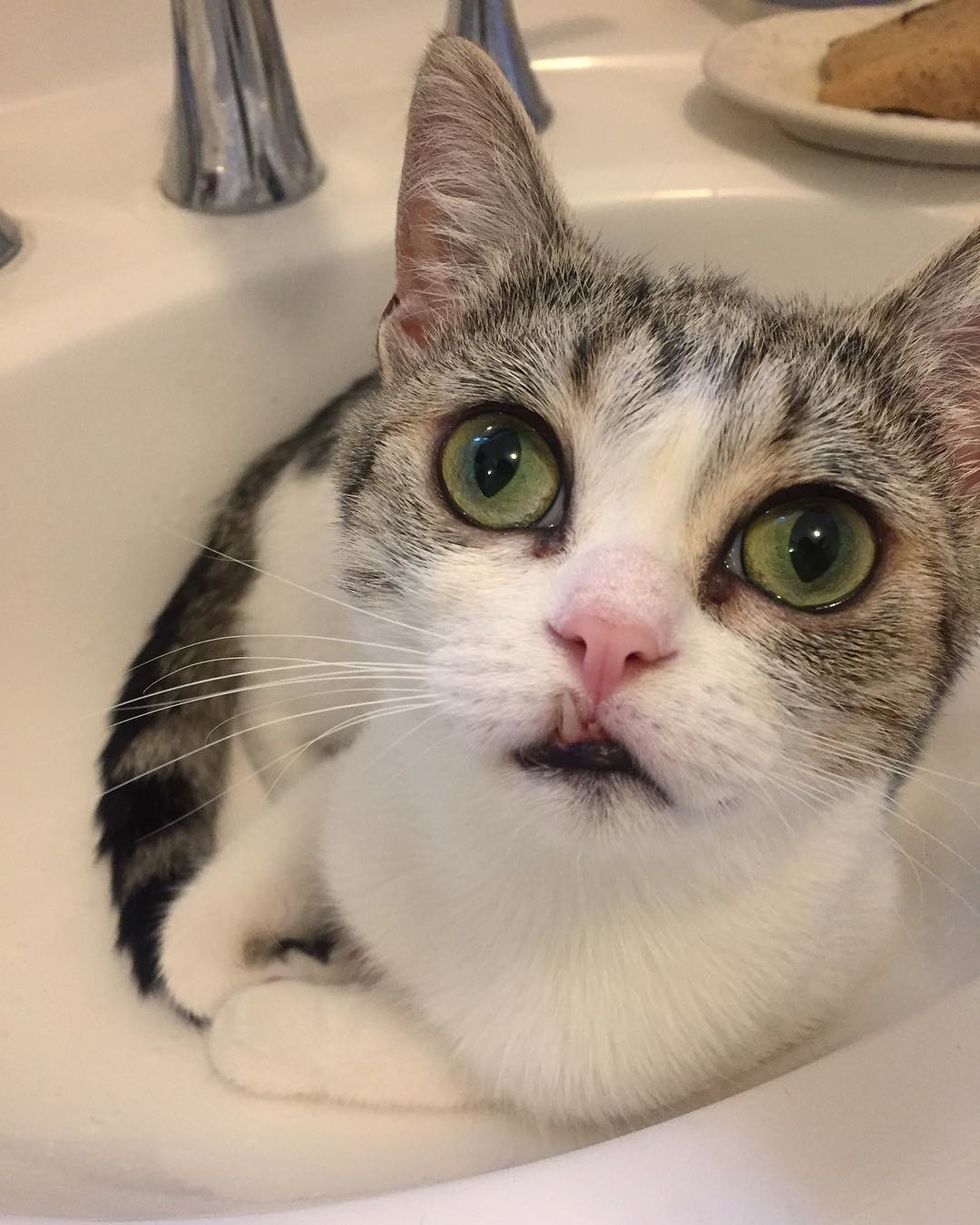 Friends for Life Rescue Network
Sparrow who has an underbite and a snaggletooth, gave birth to four kittens the same day she was brought to the shelter.

"To avoid any chance of her being euthanized, I drove about 1.5 hours there to pick them up," Jacqueline told Love Meow. "When I got there, they informed me two of her kittens had already passed away and they were sure that a third would pass soon."
When Jacqueline pulled the kitties from the shelter, she realized that they were all flea infested, and one of the kittens was severely malnourished and dehydrated.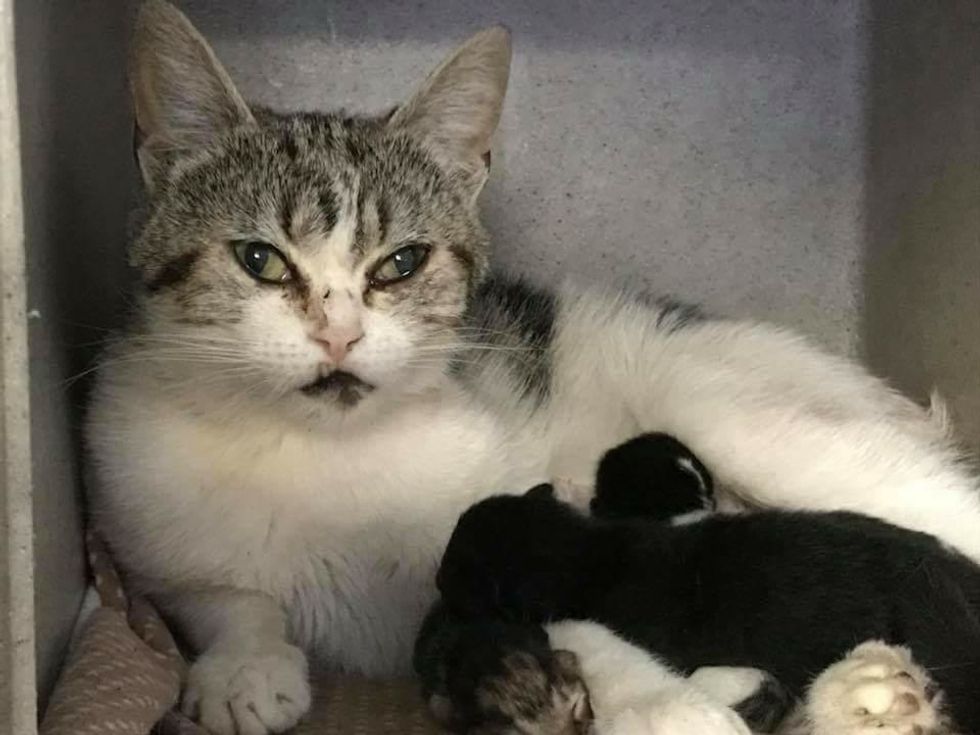 Friends for Life Rescue Network
Jacquline quickly got them the medical attention they desperately needed. Despite her very best efforts to save both kittens, little Chickadee lost her fight after two days in foster care.
Mama Sparrow hung onto her only surviving kitten Finch and completely devoted herself to nursing and caring for him. "She herself was malnourished and only producing enough milk for him," Jacqueline added. "If he cried, she cried and tried to cuddle him."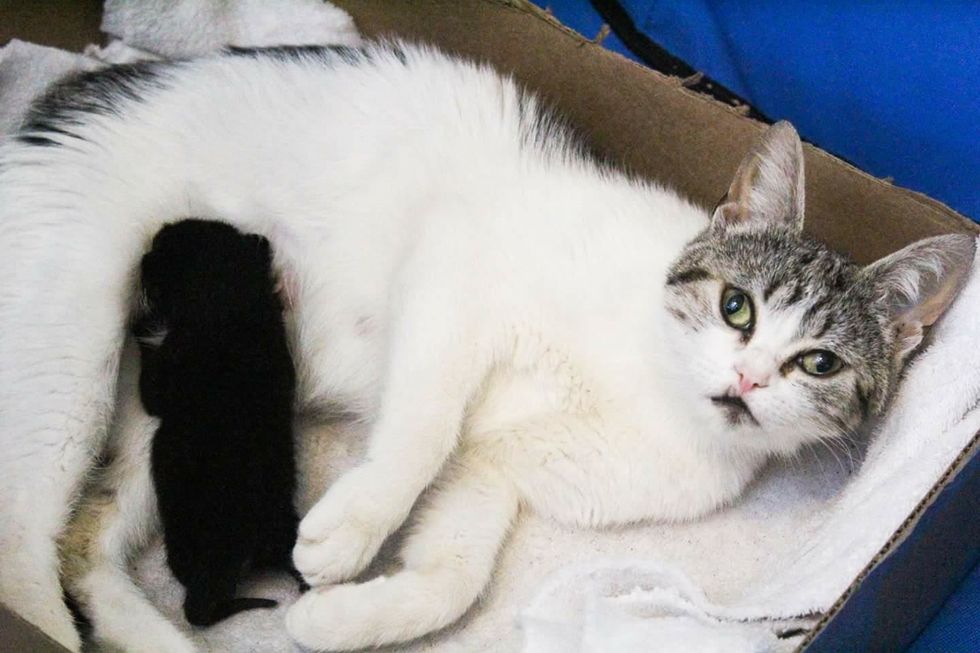 Friends for Life Rescue Network
When Finch was not gaining weight, they knew that they had to intervene. Jacqueline began bottle feeding him every couple of hours and provided supplements to help strengthen that tiny body. The little bundle of fur bounced back and started to meow and play.

A month after the rescue, they were hit by sad news when they learned that Sparrow tested positive for Feline Leukemia Virus (Felv), a disease that impairs the cat's immune system and spreads easily among felines. Sadly, mama Sparrow had to be separated from Finch to prevent him from being infected as the virus is harder on kittens.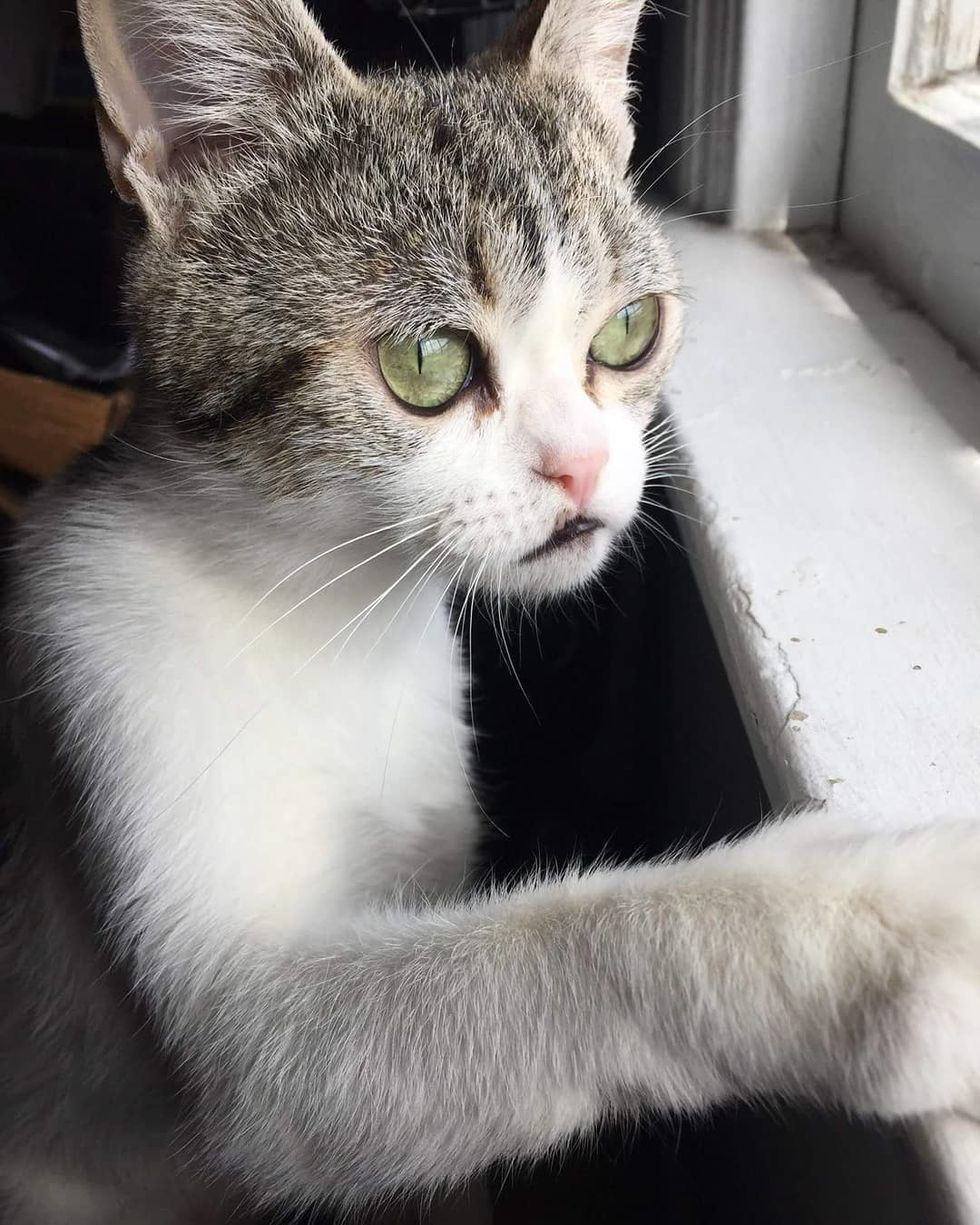 Friends for Life Rescue Network
Sparrow needed someone to love and that's when Mikaela Euro and her boyfriend took her in to foster. They showered her with love and all the cuddles she wanted. Sparrow felt so happy that she kept purring while asking for more snuggles.
She doesn't want to be alone again.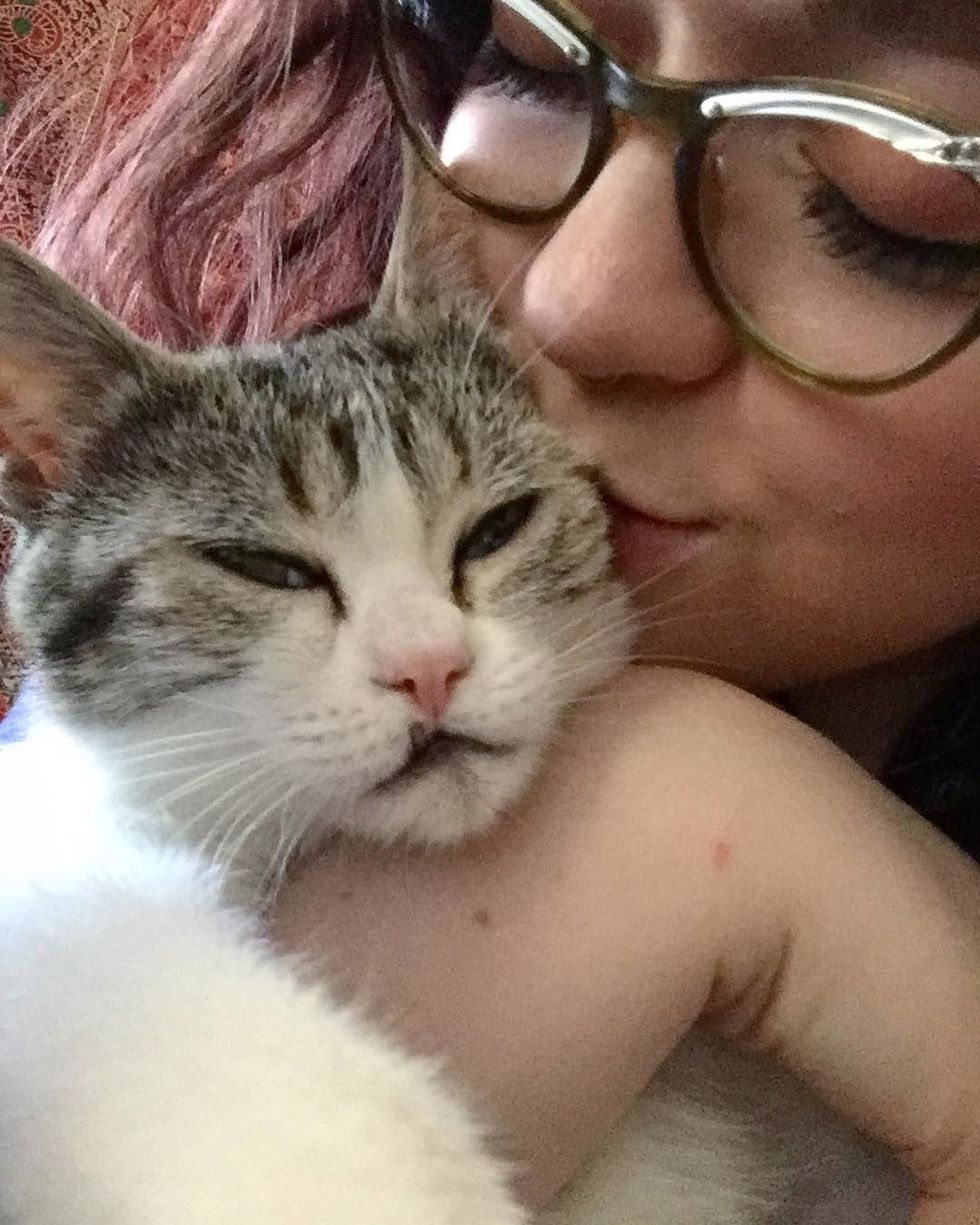 Friends for Life Rescue Network
If they are at the computer, she will put her head on the keyboard and offer them a "helping" paw. When she spots an empty lap or arms, she will nuzzle right in for a cuddle. Nothing makes her happier than being cradled like a baby and falling asleep while being held.

Sparrow who had a rough start, is now loving her new life.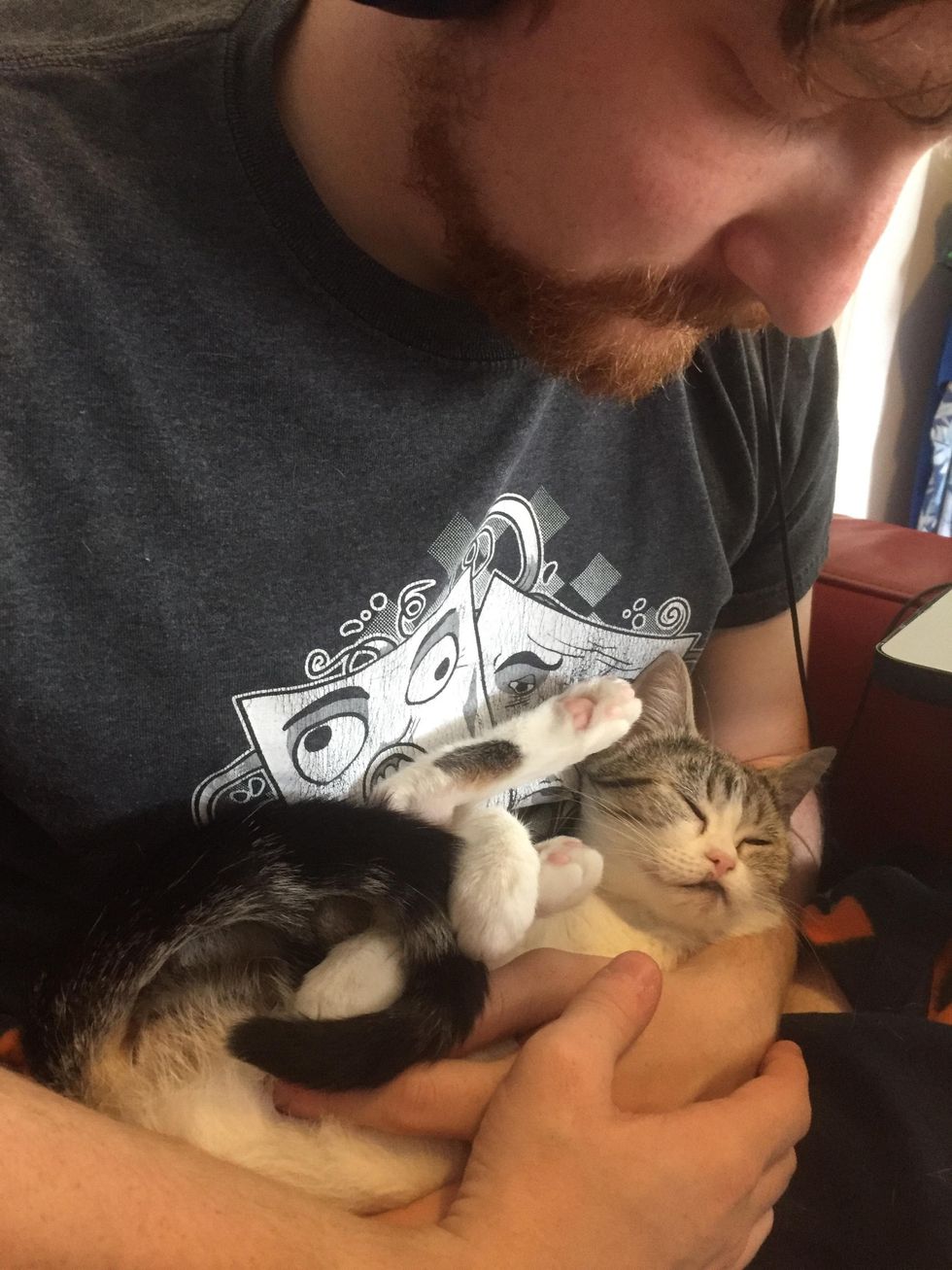 Friends for Life Rescue Network
"She's a total lovebug! She'll squawk at me when I come home and demand attention. She's pretty intense with her love, so as soon as I sit on the couch she will jump up on me and headbutt my face," Mikaela told Love Meow.

"It usually takes her a while to settle down since she's so excited that I'm home. She flops herself onto my lap and meows, but she's so clumsy sometimes that she'll fall off and then jump right back. She seems to never stop moving and is super wiggly especially if she's getting a good scratch."
Friends for Life Rescue Network
"Eventually she'll settle to the point where you can literally just hold her like a baby and she'll purr and purr," Mikaela added. "She also really likes her face rubbed and will do this adorable little purr-snort with her mouth a little open."
Watch Sparrow's journey in this video:
Cats that are positive for Felv must be the only cat or live with other felines who have the disease. However, they can live with other animals such as dogs, bunnies, etc. "Regardless of the length of their life, a cat with the virus can lead an incredibly happy life, just like any other cat," Best Friends Animal Society said.
Sparrow, who was just skin and bones when she came to Friends for Life Rescue Network, has really filled out and blossomed at her foster home.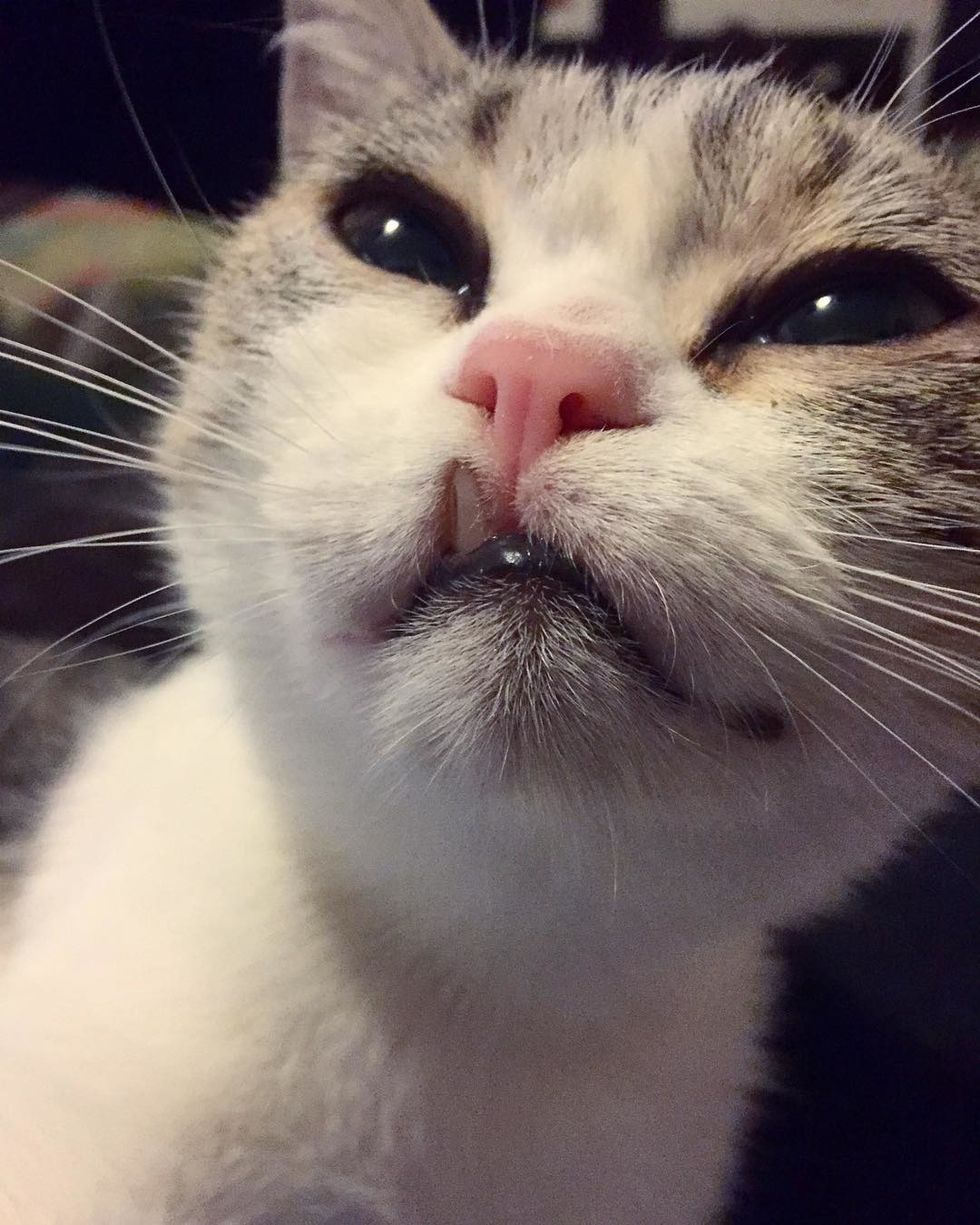 Friends for Life Rescue Network
She's been receiving the best care to boost her immune system and prepare her for her next chapter in life. "Sparrow is the sweetest girl. She's curious, happy, playful and currently doing really well on her Felv treatment," Jacqueline said. "She's a big time cuddler and very social."

This gorgeous lovebug is waiting for that special family to love and cherish her forever.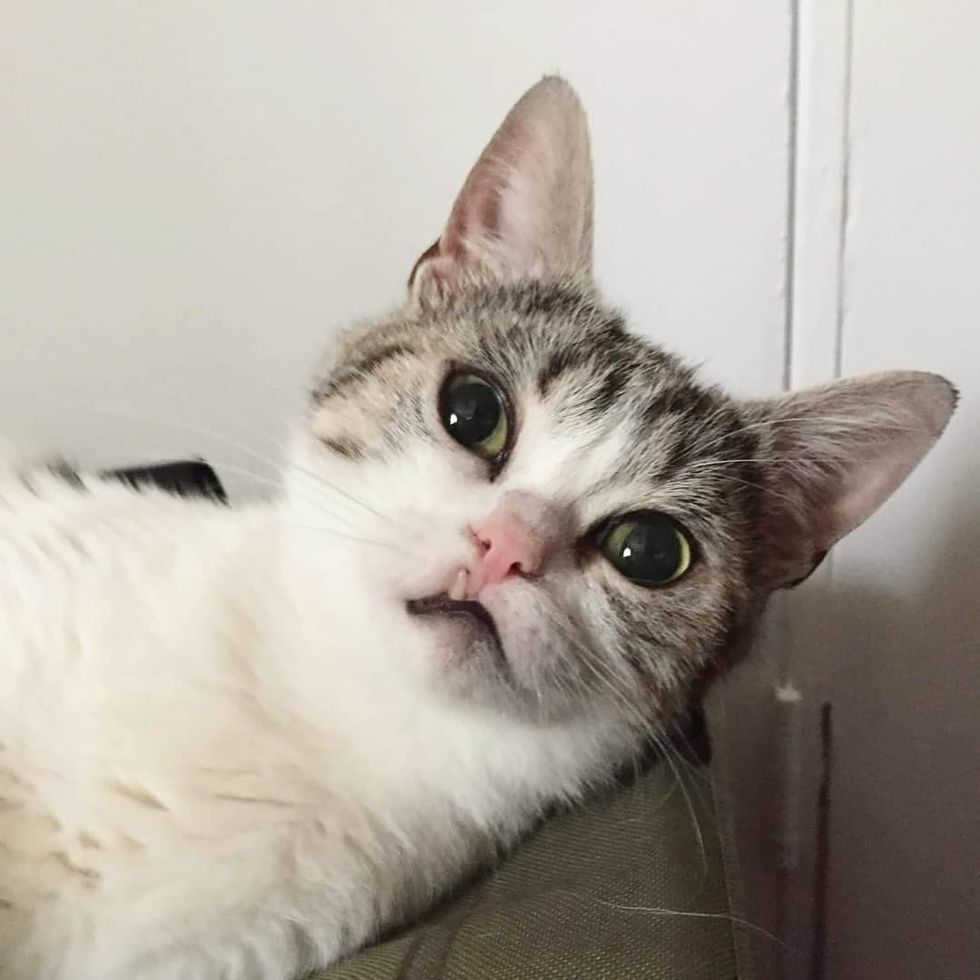 Friends for Life Rescue Network
Follow updates on Sparrow on Instagram @sparrowmcsnaggles. If you would like to adopt Sparrow, click here for more info.
Related story: Preemie Kitten Finds Love in Family that Saves Her Life