A cat was found living in a cat carrier most of his life. When he finally came out of his crate, he purred and was eager to be loved.
Meet Samuel!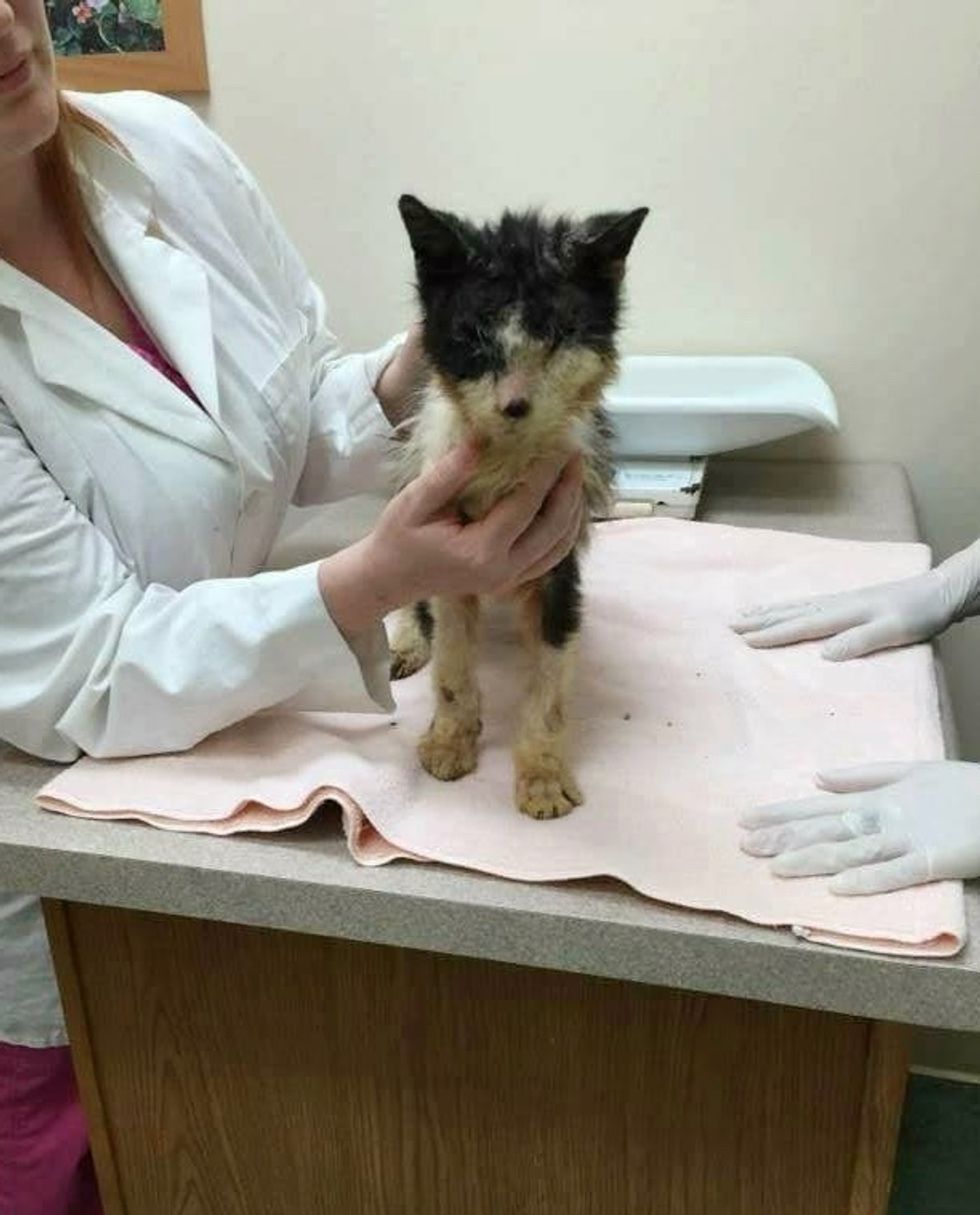 Save A Purrfect Cat Rescue
Samuel was rescued from a hoarding situation and was taken to a city shelter in Texas. The 2-year-old cat was emaciated due to neglect and was in desperate need of help.
Leslie Raines, a vet tech in Houston, came across his photo online and immediately offered to foster him. "I knew he would be euthanized as soon as the required hold period was up. Save A Purrfect Cat Rescue (SAPCR) stepped up that very night. One of our clients - and my friend - offered to be Samuel's 'freedom ride' the next day," Leslie told Love Meow.
The kitty's eyes were crusted shut and he was unable to see.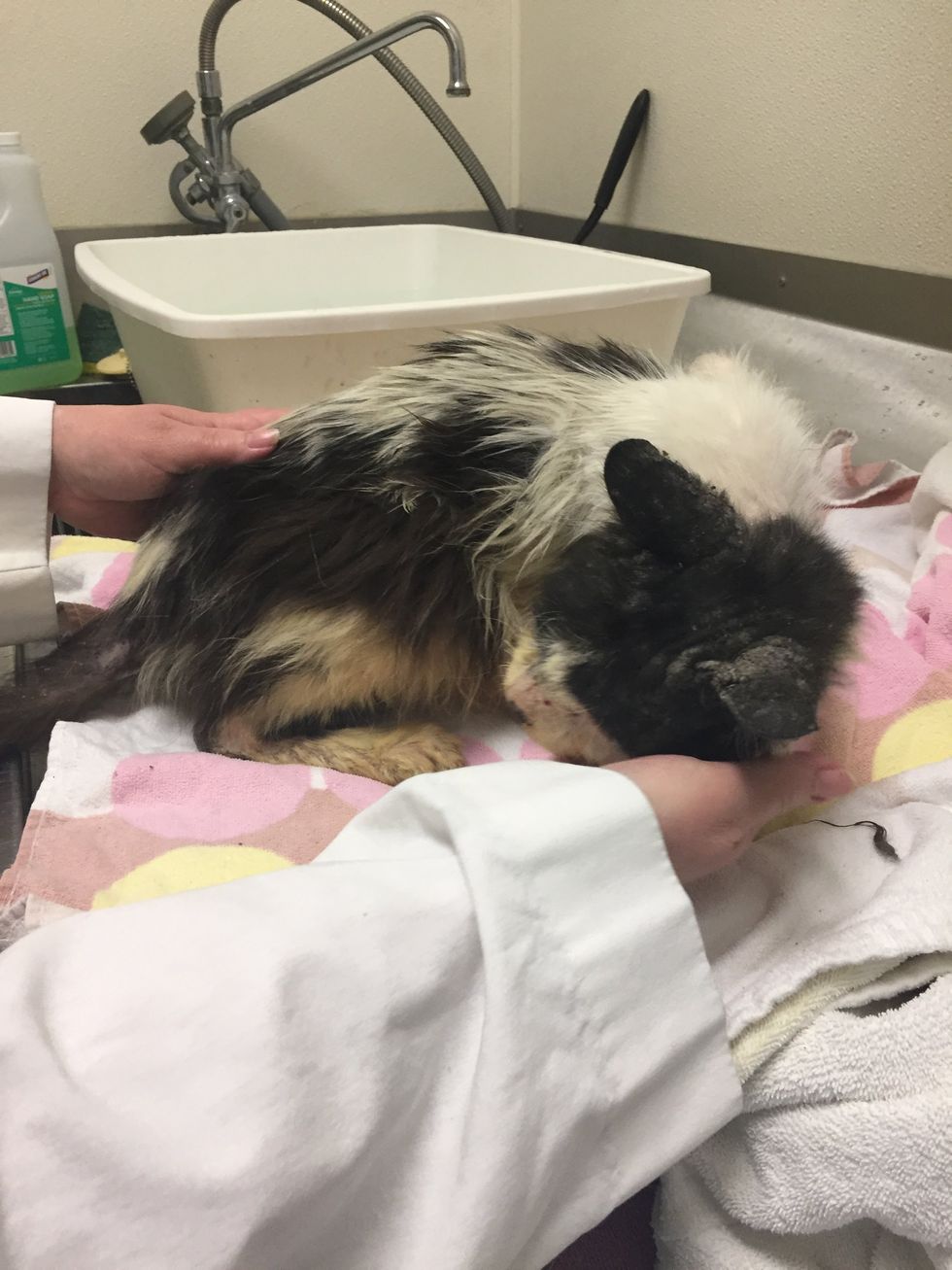 Leslie Raines
Samuel went from death row to a veterinarian's office. Despite what he had gone through, all he wanted was love and some head scratches. (Scroll down for video)
He was severely underweight, anemic, covered in mange, had a corneal ulcer in one eye, bad teeth, poor kidney and liver function, and was tested positive for FIV (feline immunodeficiency virus).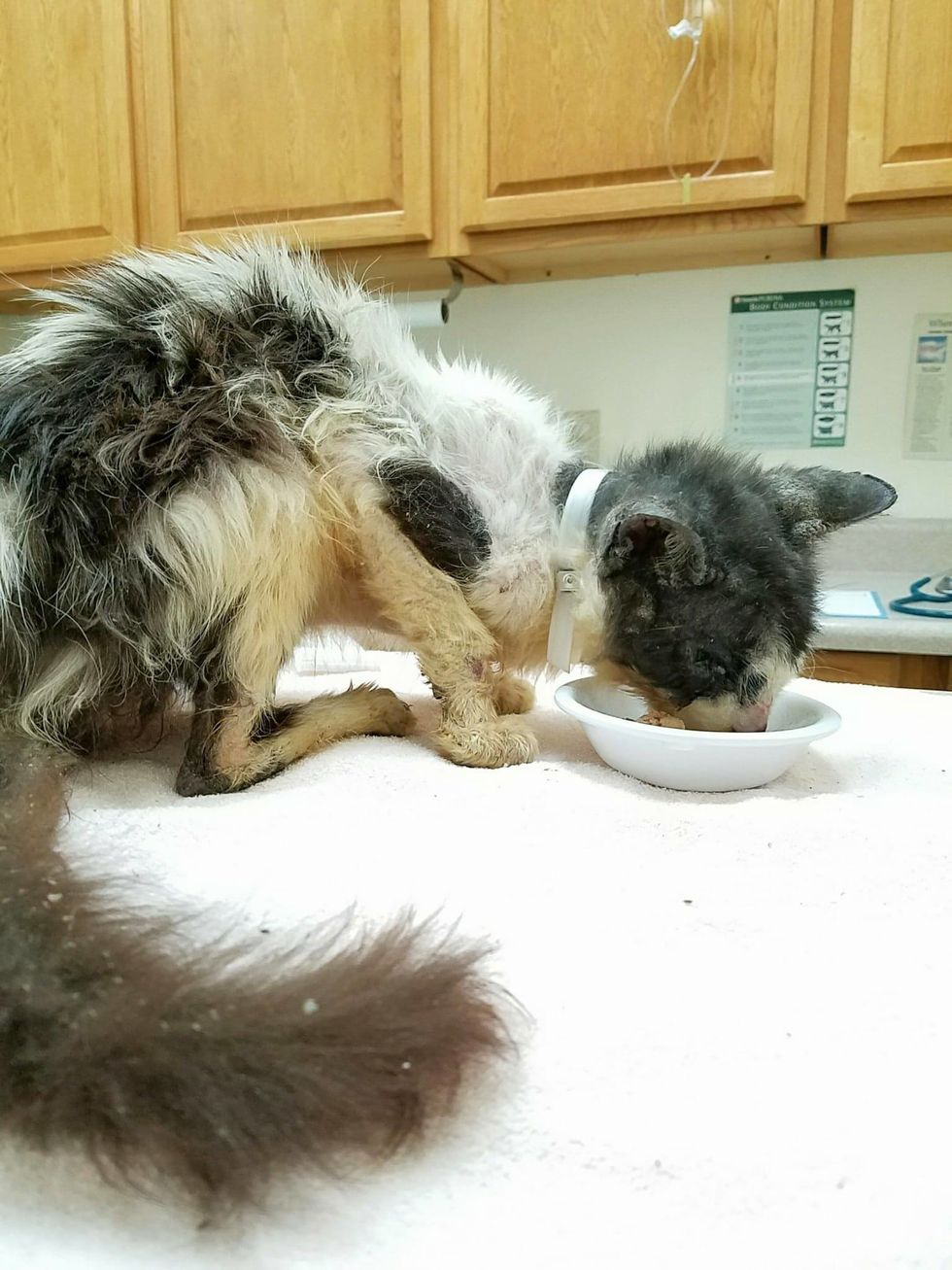 Save A Purrfect Cat Rescue
"As a vet tech and a long time rescuer, I knew many would be turned off by how awful Samuel looked, but I just kept saying that there was a healthy, handsome kitty in there, just waiting to bloom," Leslie told Love Meow.
SAPCR, a foster-based rescue group in Houston, provided for his medical expenses. The brave kitty responded well to his treatments and started gaining weight. As soon as his mange was treated (he could finally see), Leslie took him home to continue his recovery in foster care.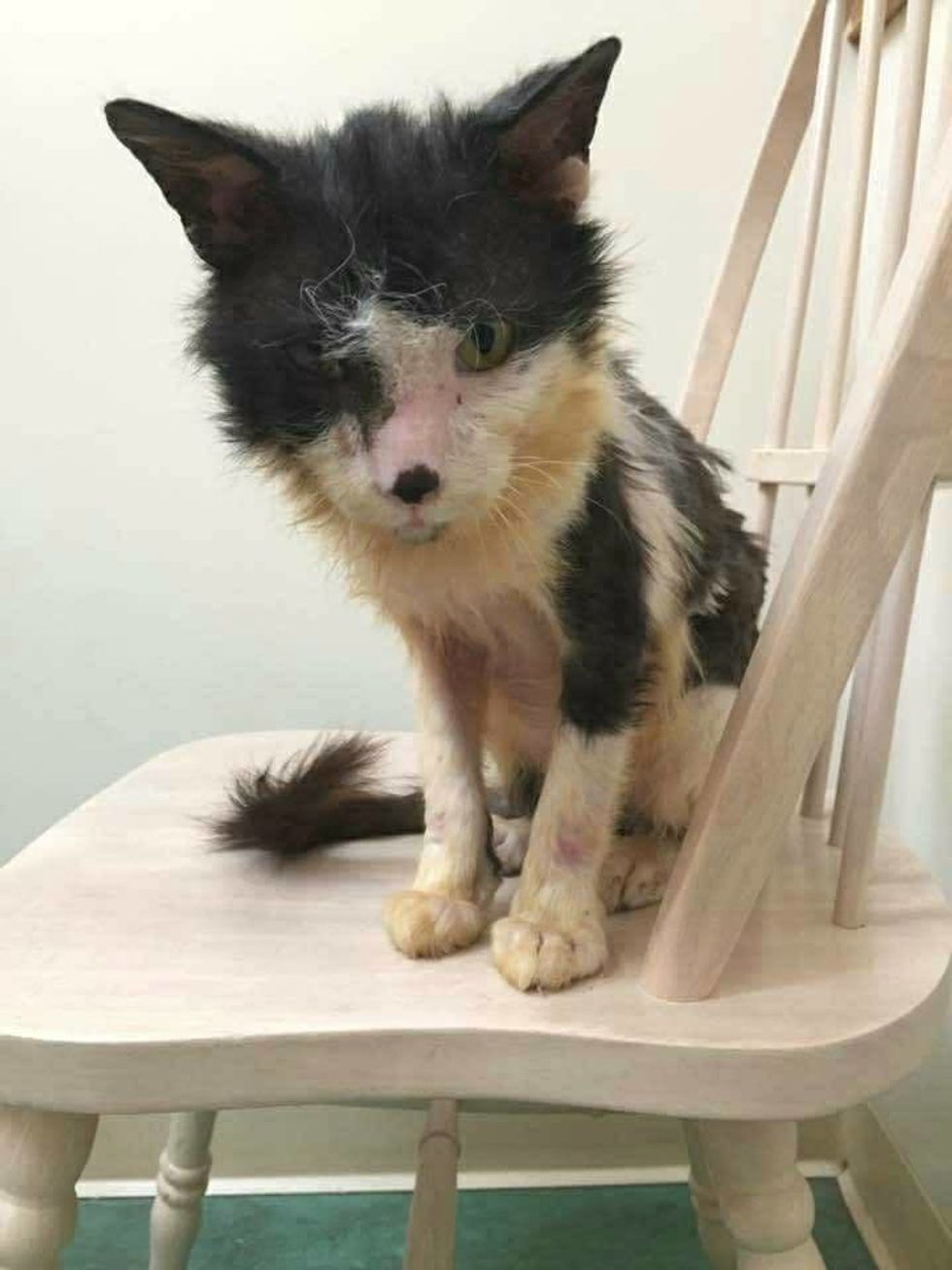 Save A Purrfect Cat Rescue
"In all my years, he was the most emotionally damaged cat I've ever known."

Samuel was a trooper through all his treatments and recovery. It was a long process filled with hurdles, but the little fighter refused to give up, and Leslie was determined to help him get there.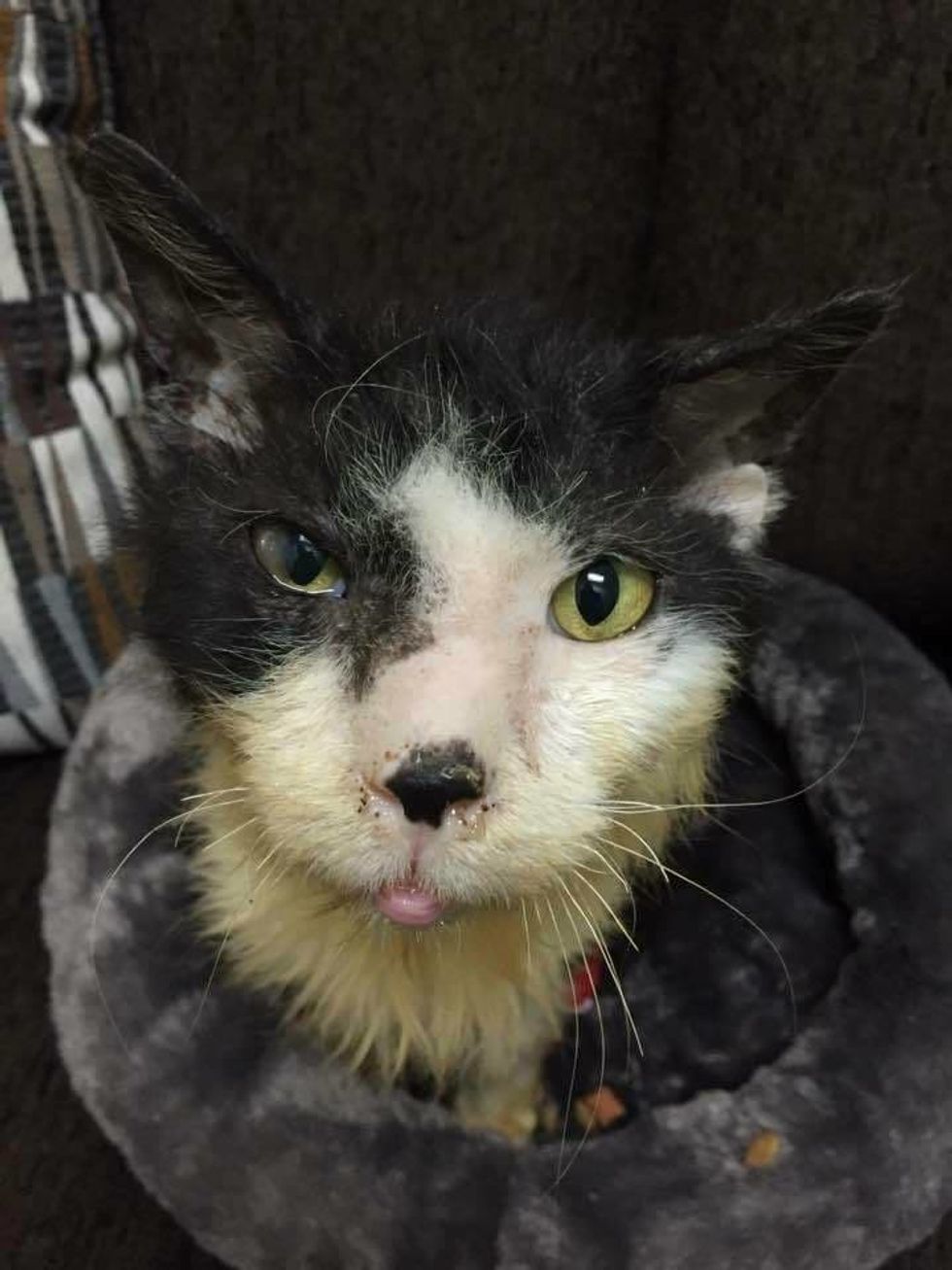 Save A Purrfect Cat Rescue
Samuel preferred to perch on top of the cat carrier Leslie brought him home in. He was frightened by his own reflection in the window and his own shadow for several months. He wouldn't sit on a comfy chair, sofa or cat bed as if comfort was alien to him.
He had to learn to walk again, trust people again, and not be afraid of other cats. With unconditional love, Samuel transformed into a purring, filled-out long-haired boy who loves to be held.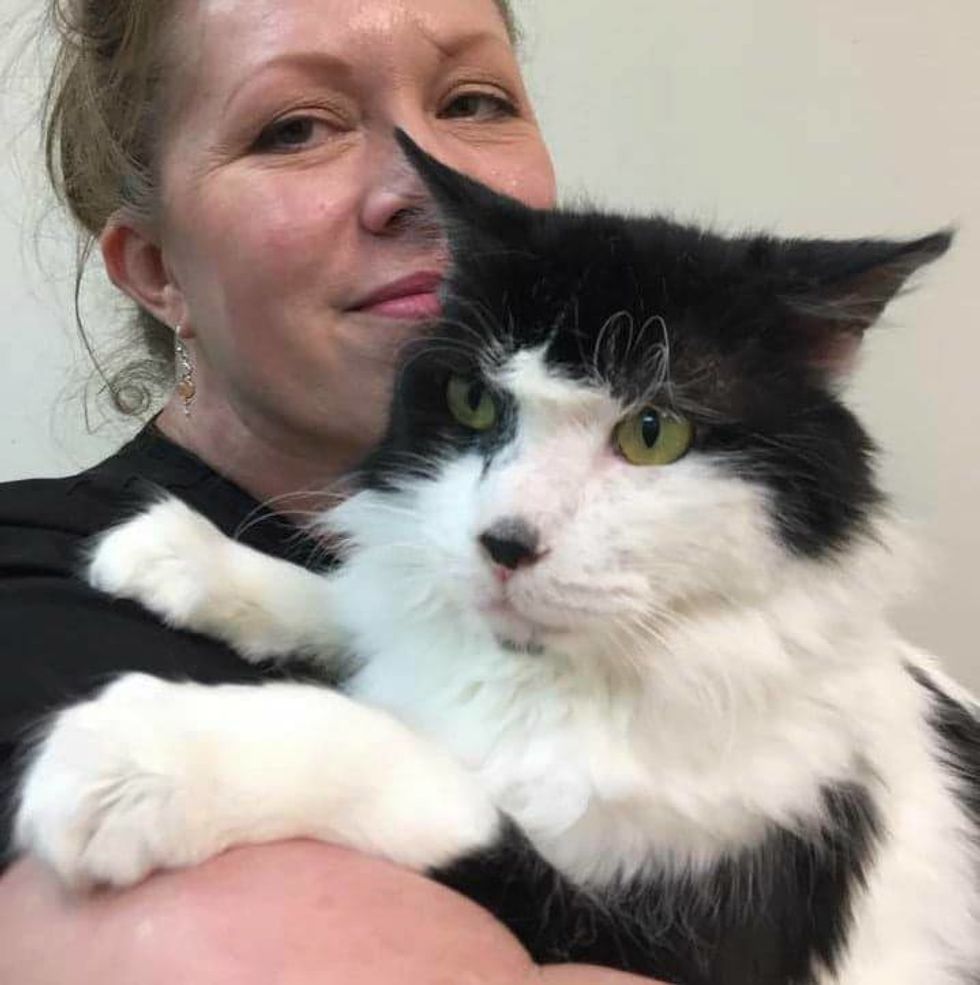 Save A Purrfect Cat Rescue
"He was always sweet and loving. I had a litter of rescue kittens that I was fostering. I set up their playpen in his room so he would have company," Leslie told Love Meow.
"Samuel was so happy to see them. He would sit next to the pen and talk to them. When they were out playing, they would attack his tail and he wouldn't even blink. He was so patient."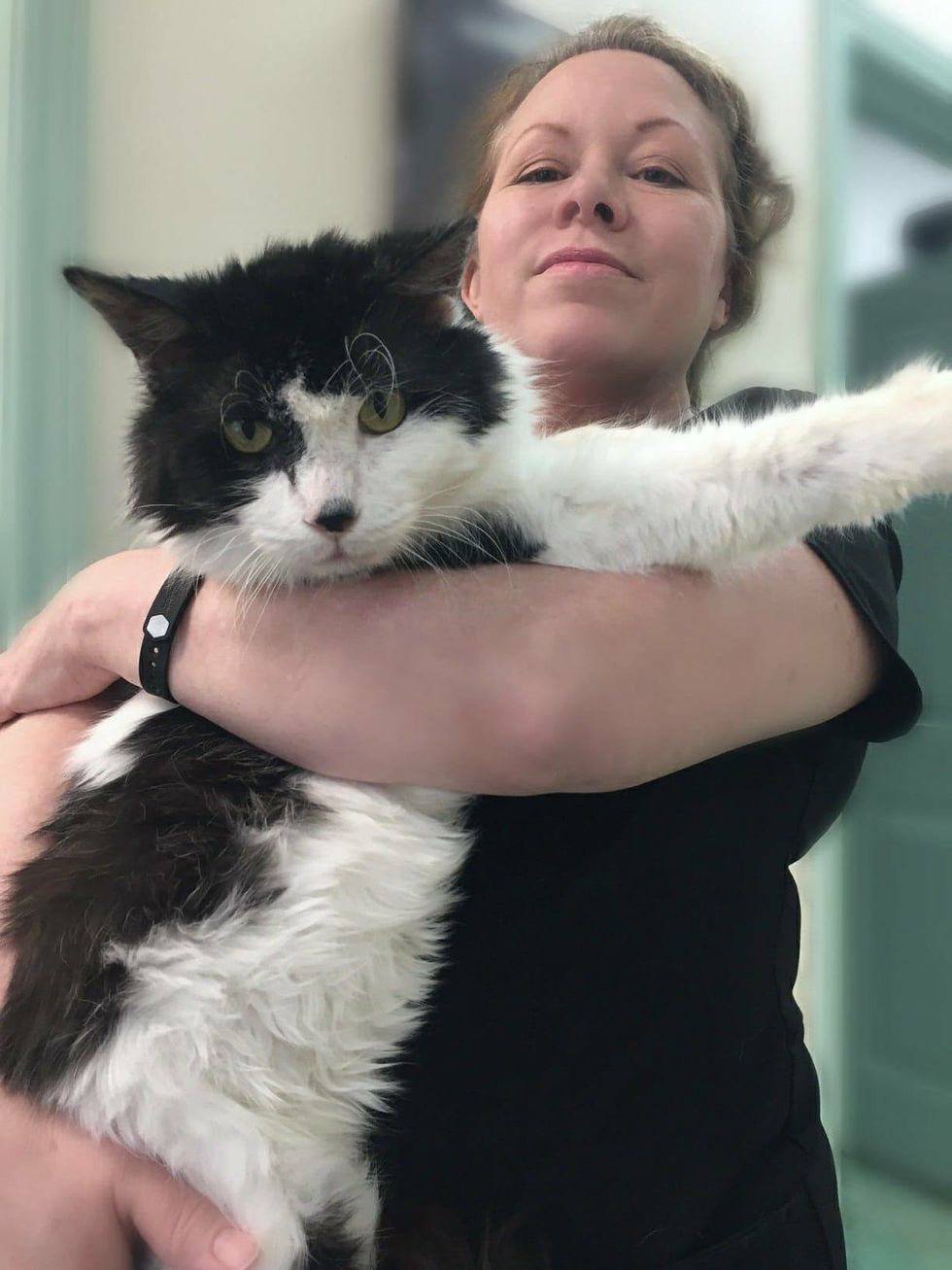 Save A Purrfect Cat Rescue
When he was ready for adoption, Samuel was afraid of meeting visitors until one man came to see him.
"Bryan's quiet, calm demeanor seemed to open the door to Sam's heart. I was frankly stunned at how Sam acted. At some point in the meeting, Samuel walked over to me and mewed a few times - Sam is not a talker - then walked over to Bryan," Leslie told Love Meow.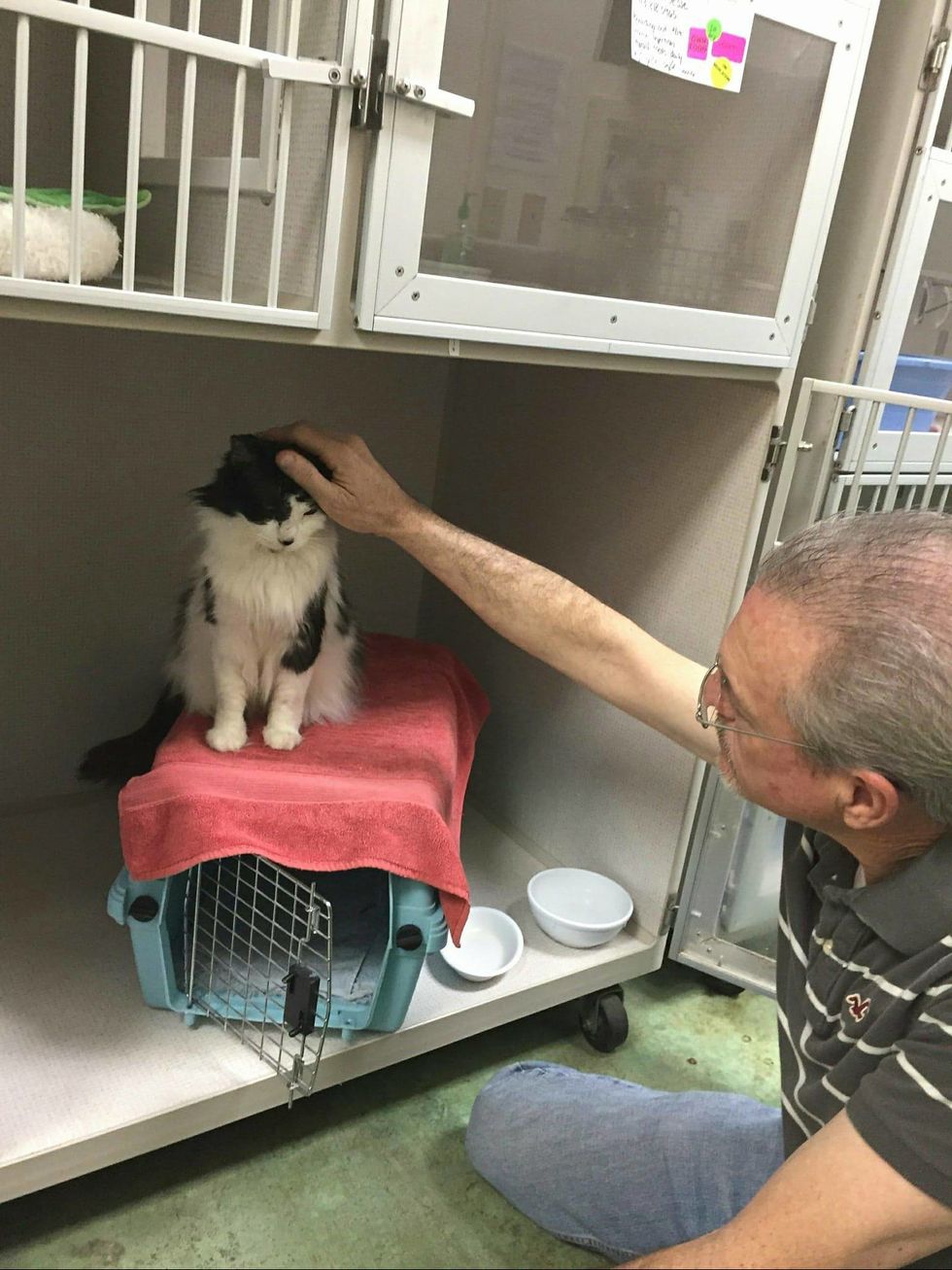 Save A Purrfect Cat Rescue
Samuel reminded Bryan of his beloved cat that he lost to cancer. When they met, they had an instant connection.
"I just started crying happy tears! It was like he was telling me thank you and good bye! Cheesy, but true," Leslie said.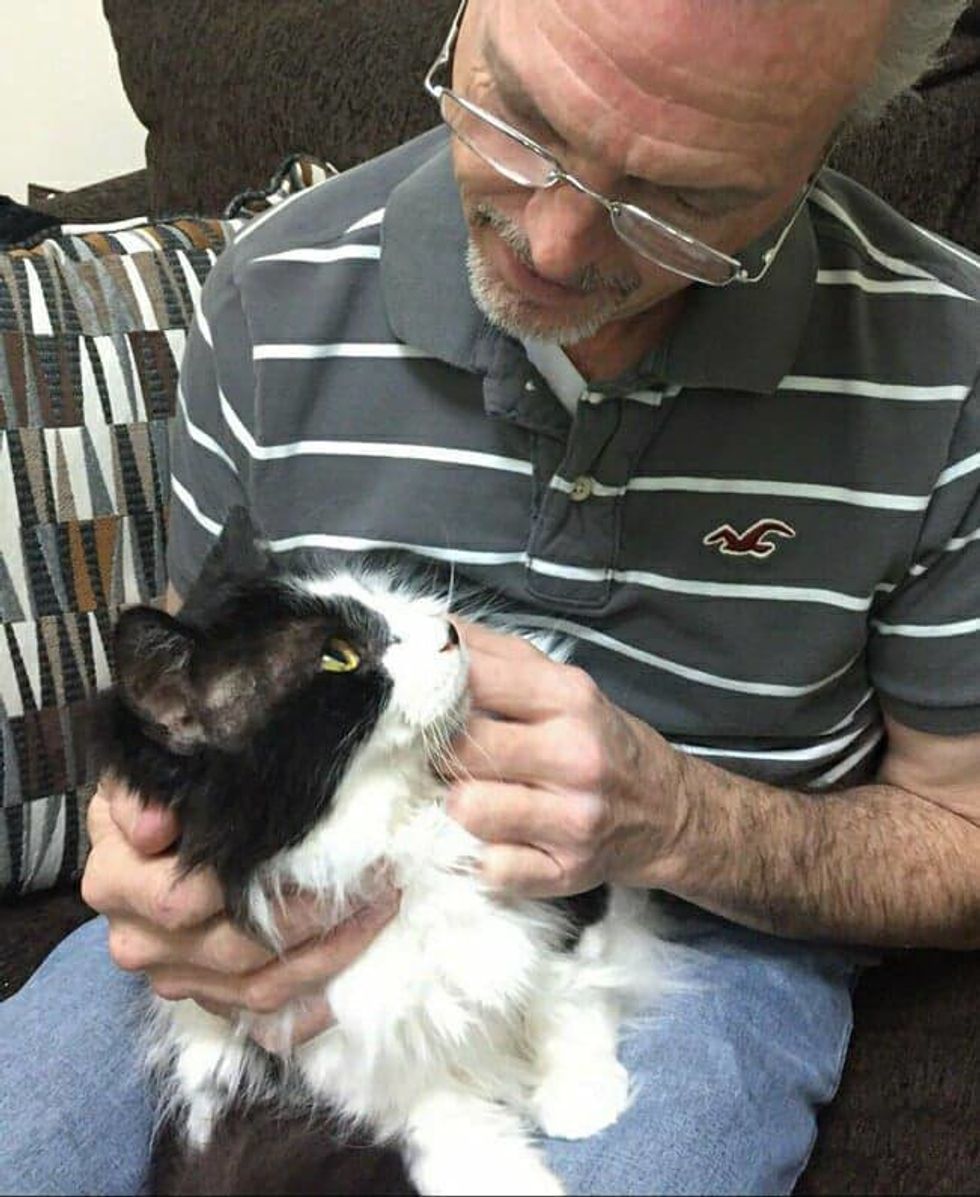 Save A Purrfect Cat Rescue
After 10 months, "Samuel had moved from hoarded to happy, from sick to healthy, from starving to full."
The sweet little boy has found his forever loving home - he has got his fairytale ending, a new beginning to many wonderful years to come.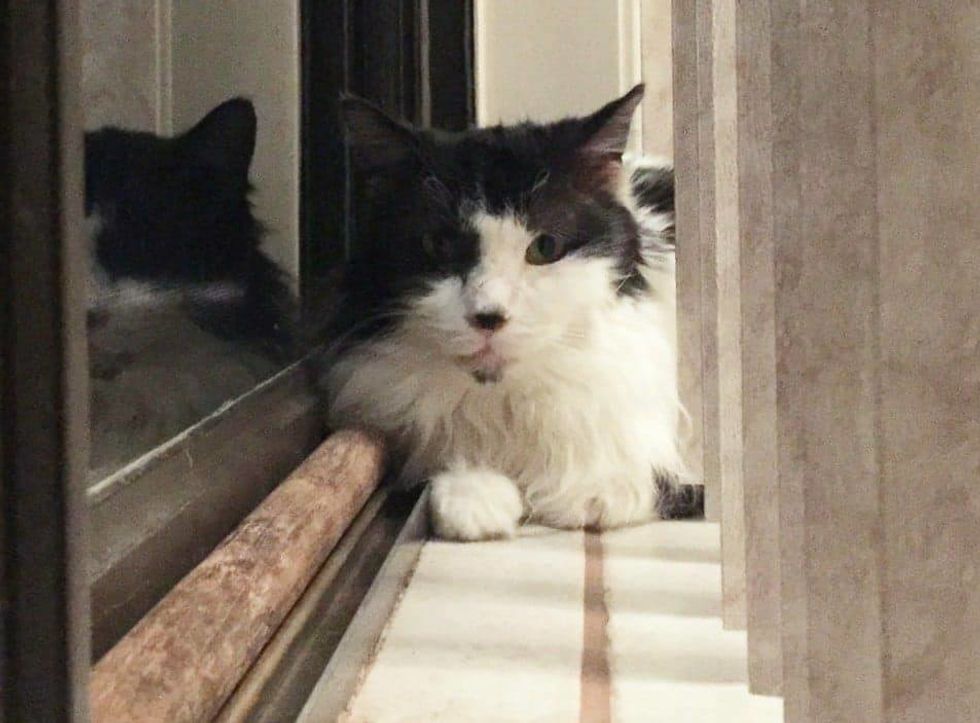 Save A Purrfect Cat Rescue
If you would like to help with their rescue efforts, click here to see how you can help. Follow Save a Purrfect Cat Rescue on Facebook.
Watch Samuel's rescue journey in this video:
Share this story with your friends!
Related story: Cat Gets Help to See Again and Surprises Rescuers with His Gorgeous Eyes