A month ago, three tiny orphaned kittens came to their foster home, in need of a mother's love. They were less than two weeks old.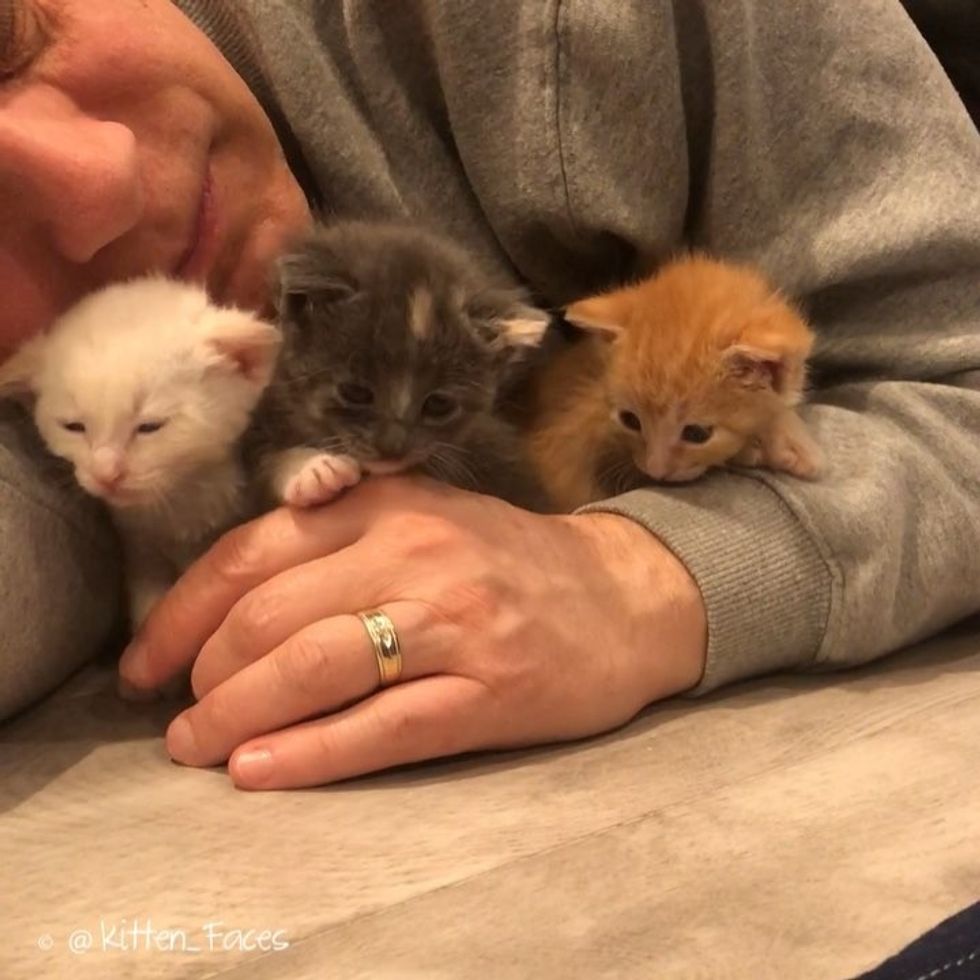 Barb @kitten_faces
Barb, foster mom based in Fort Wayne, Indiana, received a call from the Allen County SPCA about five motherless kittens they had just taken in.

A Good Samaritan found them in a bag with some trash and brought them to the shelter so they could get the help they desperately needed.
Barb had a mother cat and her two kittens in her care at the time, so she offered to take three of the kittens while the other two went to another foster home.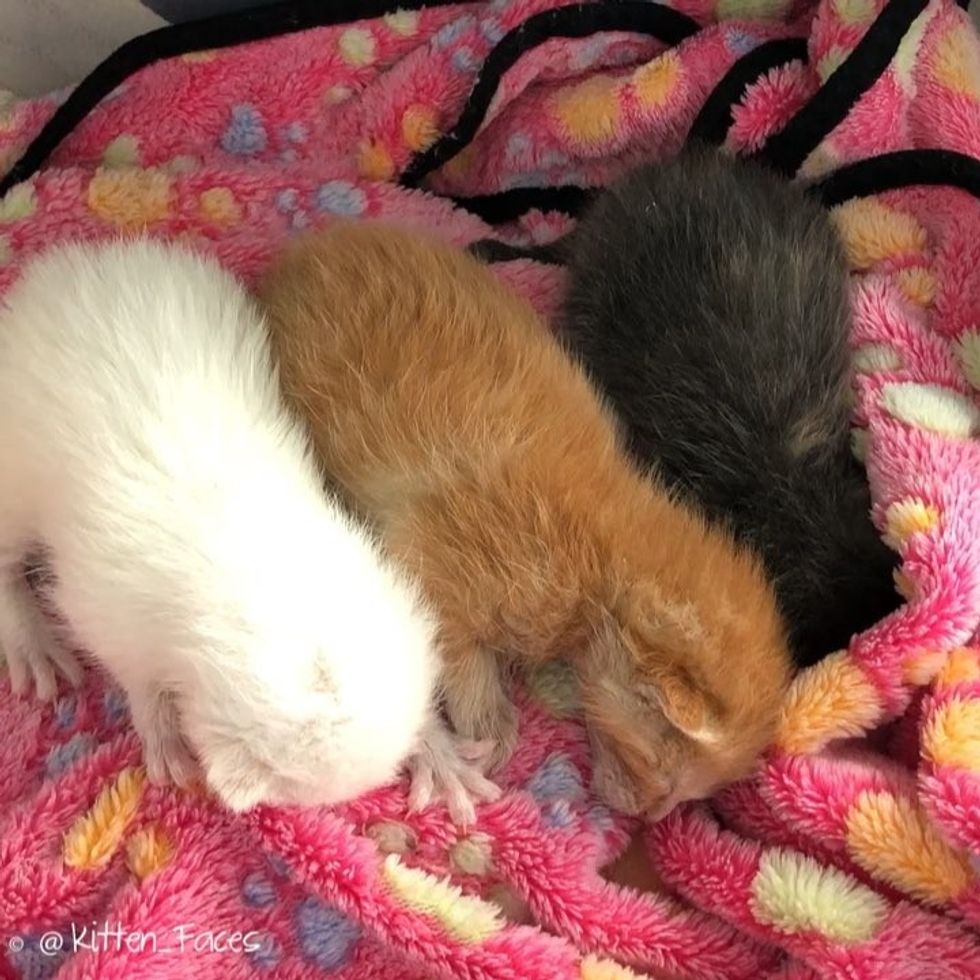 Barb @kitten_faces
Honey, a sweet deaf cat, gave birth to four kittens, but only two had survived. Barb took them in and began supplementing the kittens, doing everything she could to keep them healthy.

Mama Honey stayed by the remaining two babies and refused to leave them. Barb had to bring her food and water to make sure that she was taken care of.
"I'll provide breakfast in bed, or lunch, snack, whatever - so the mama can relax while she eats, knowing her babes are right there beside her," Barb told Love Meow.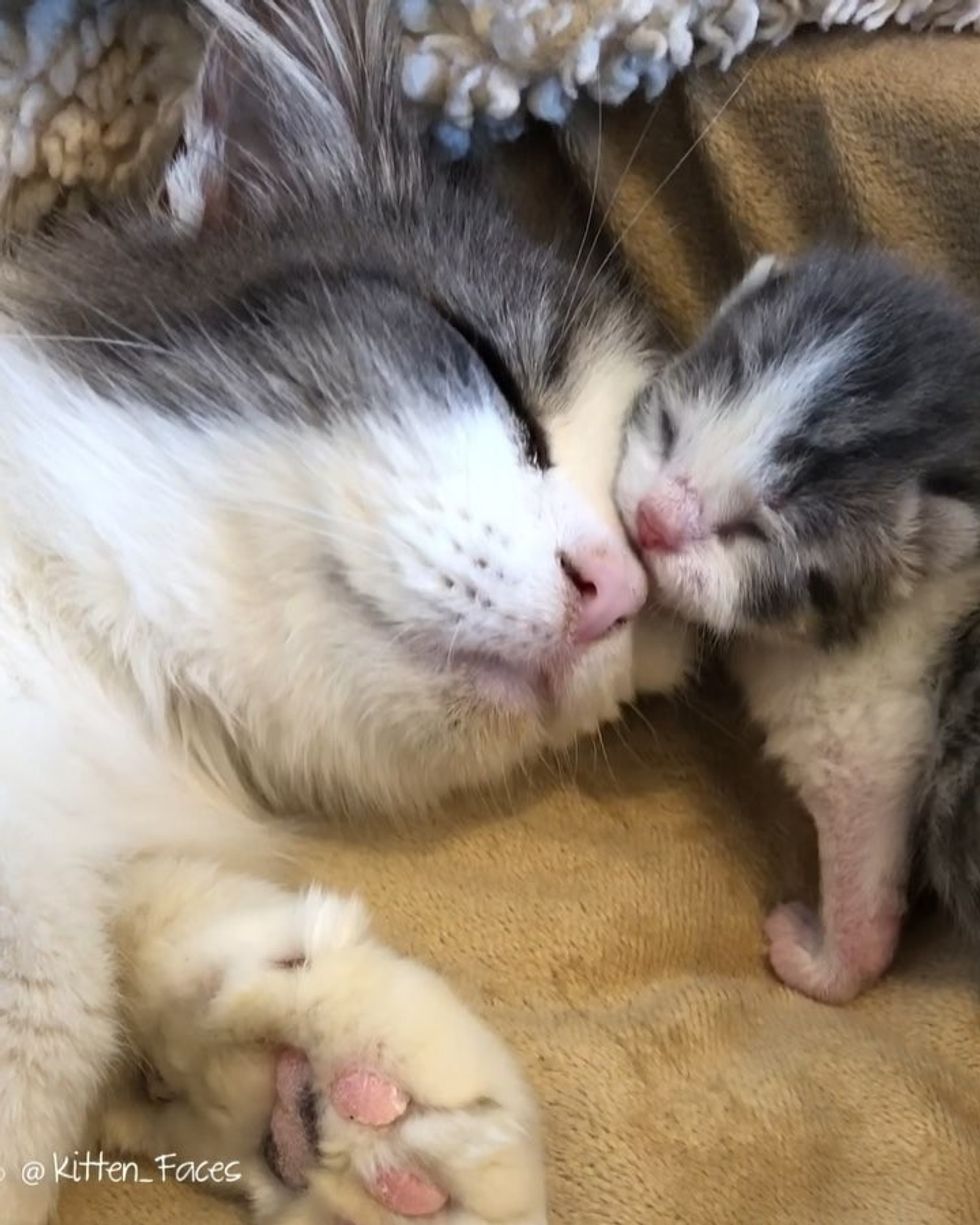 Barb @kitten_faces
The three orphaned kittens arrived soon after Honey and her babies settled in. They were hungry and crying aloud for their mother.

They were named Roe, Nishiki, and Nori!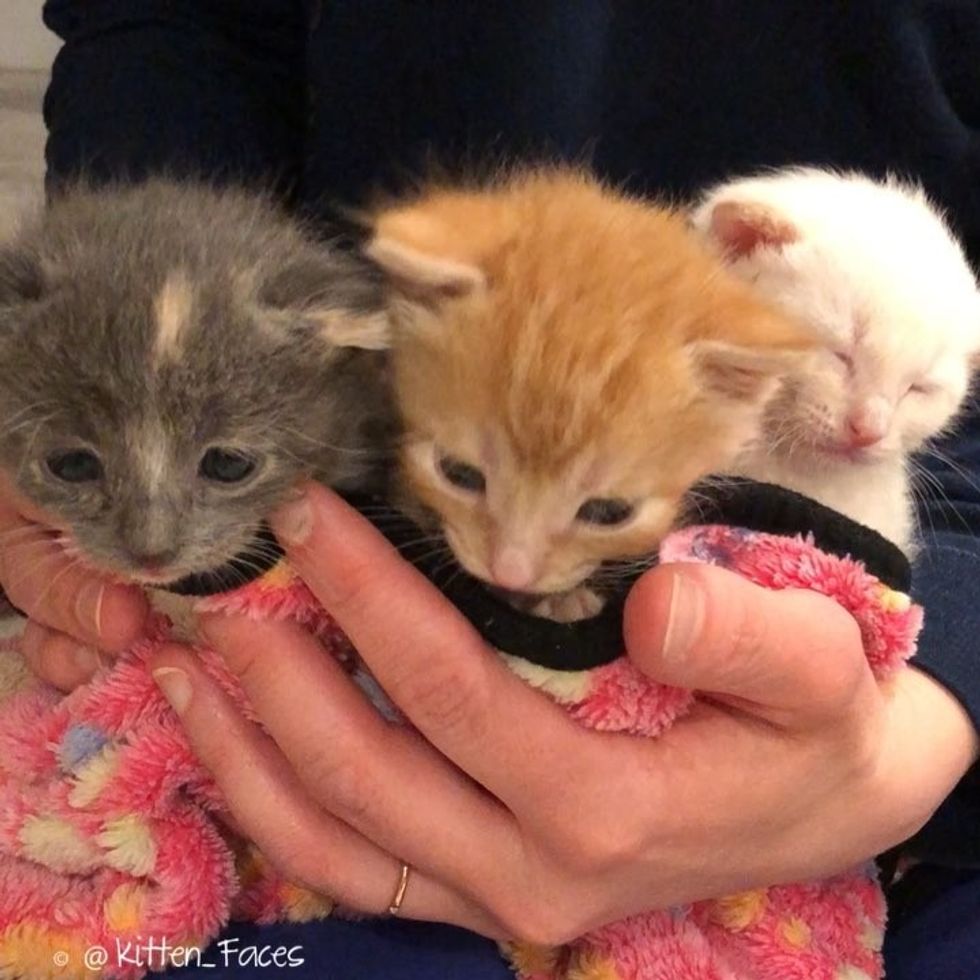 Barb @kitten_faces
Since the kittens were very young and hadn't been tested for certain diseases, and Honey only produced enough milk for her two kittens, Barb had to keep them separated for a period of time and bottle feed the trio around the clock.

The foster parents provided all the love and cuddles the kittens could want.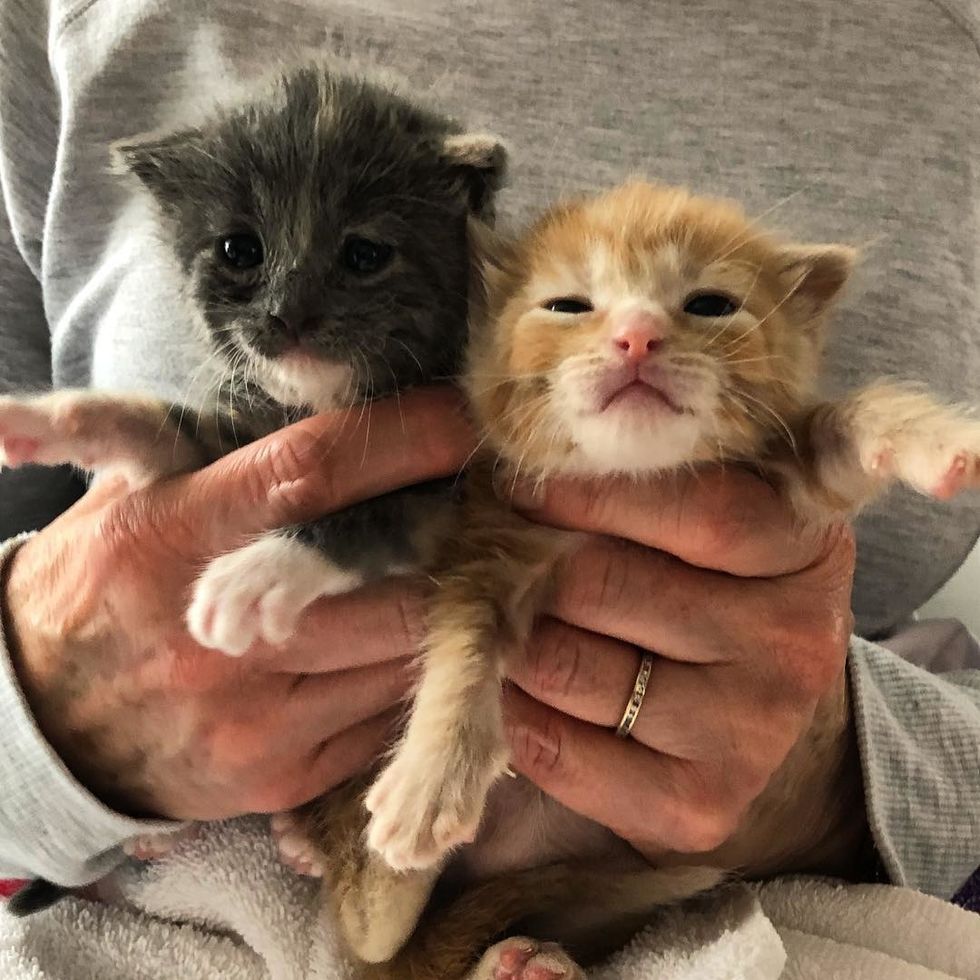 Barb @kitten_faces
A couple of weeks later, the kittens reached yet another milestone when they figured out the litterbox all by themselves.

Barb let them explore around the kitchen a week later, and the tiny one-pounders scampered across the area as if it was their playground.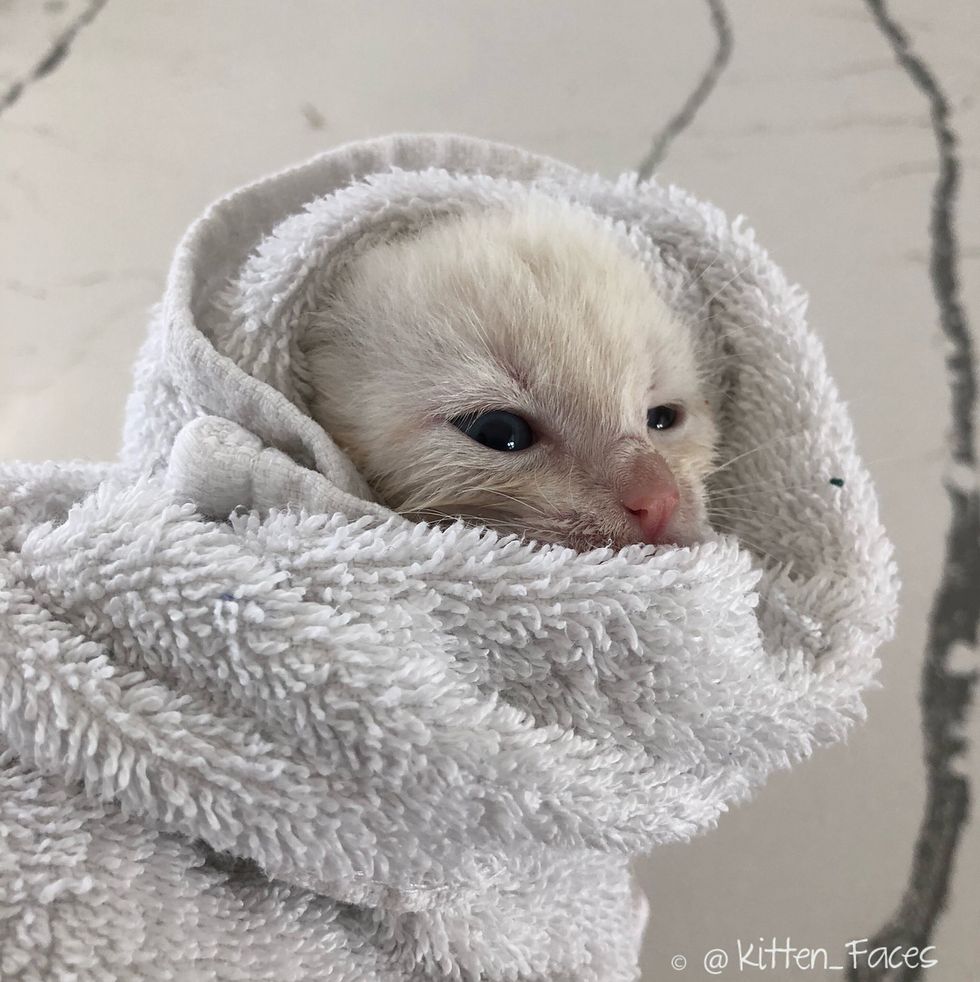 Tiny purritoBarb @kitten_faces
That was the same week they met Mama Honey. As soon as Barb introduced the babies, Honey's motherly instinct instantly kicked in, and she began grooming and caring for her new kittens.

"She has 100% become a mother to Roe, Nishiki, and Nori. They finally met each other that day," Barb said.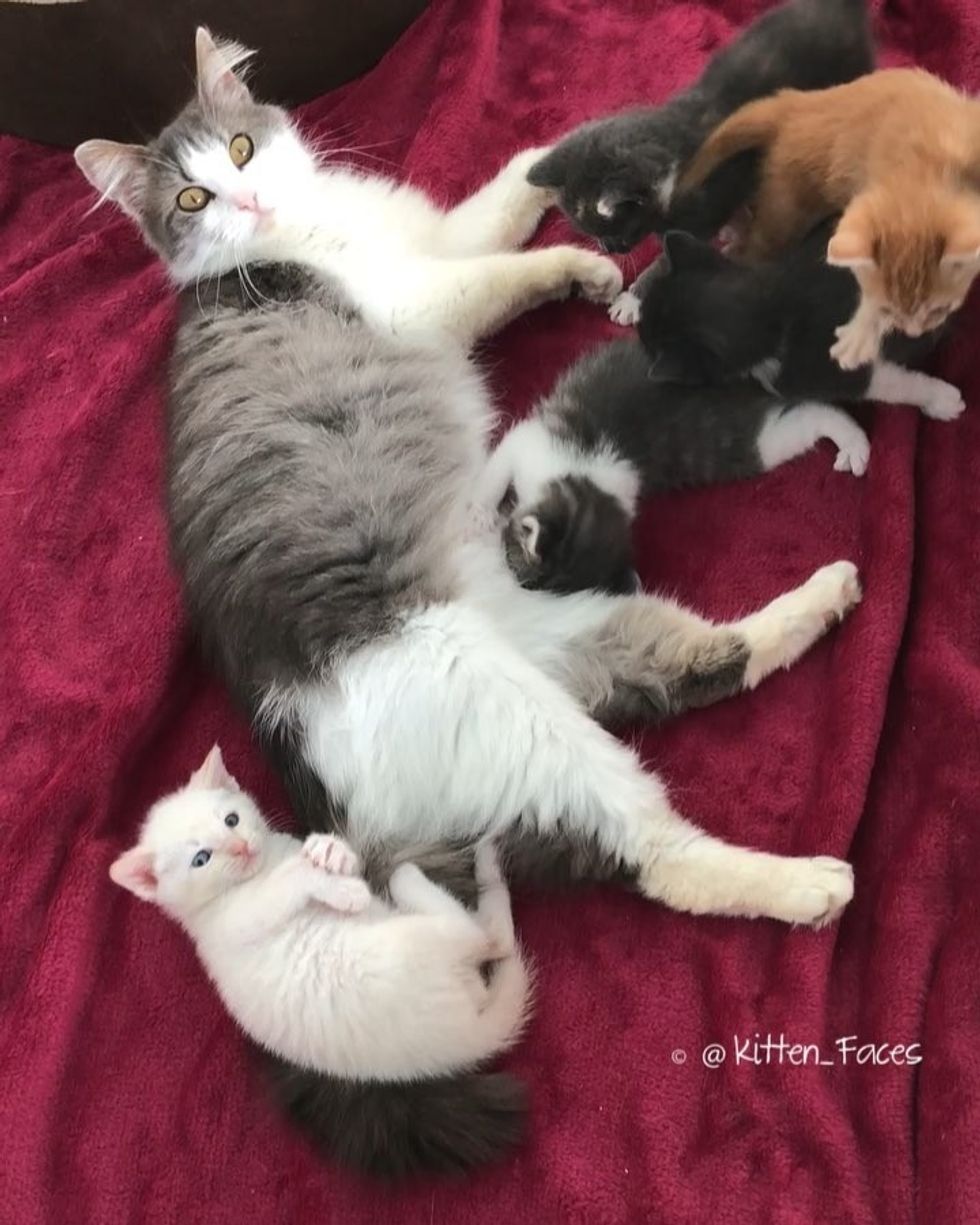 Barb @kitten_faces
"It's great for them to have a mom other than me. And for Honey's kittens, it will be fun for them to have the others to learn from. Honey absolutely loves having more babies to nurture."
All five kittens snuggled up in a cuddle puddle.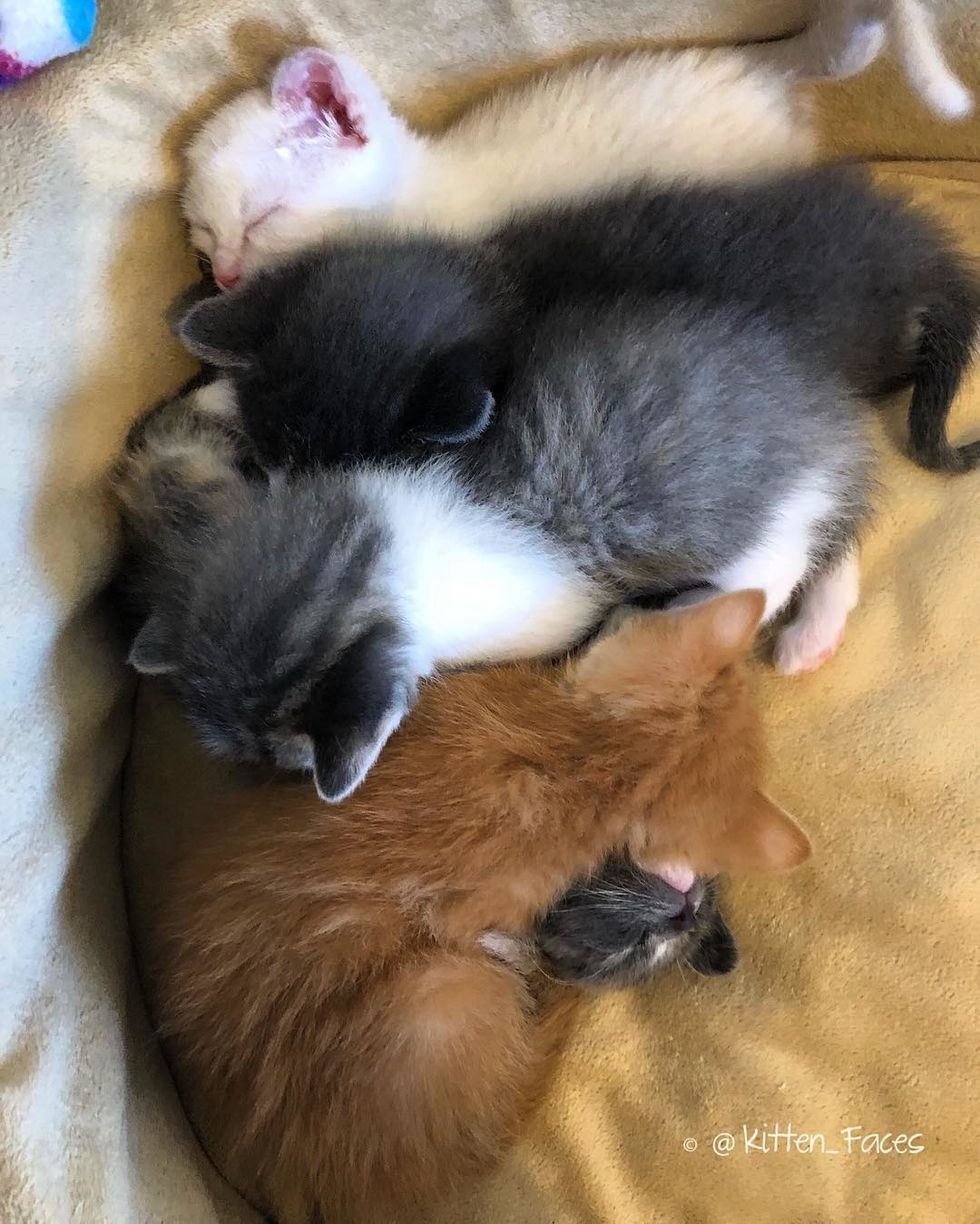 Barb @kitten_faces
"Things happen for a reason. Honey was surrendered, and two of her babies passed away," Barb said.

Meanwhile, around the same time, five little kittens were found abandoned.
"Someone rescued the throwaways. The three orphans we took in ended up getting a mommy, and Honey gained three more babies to love and nurture. And for me, my heart swelled."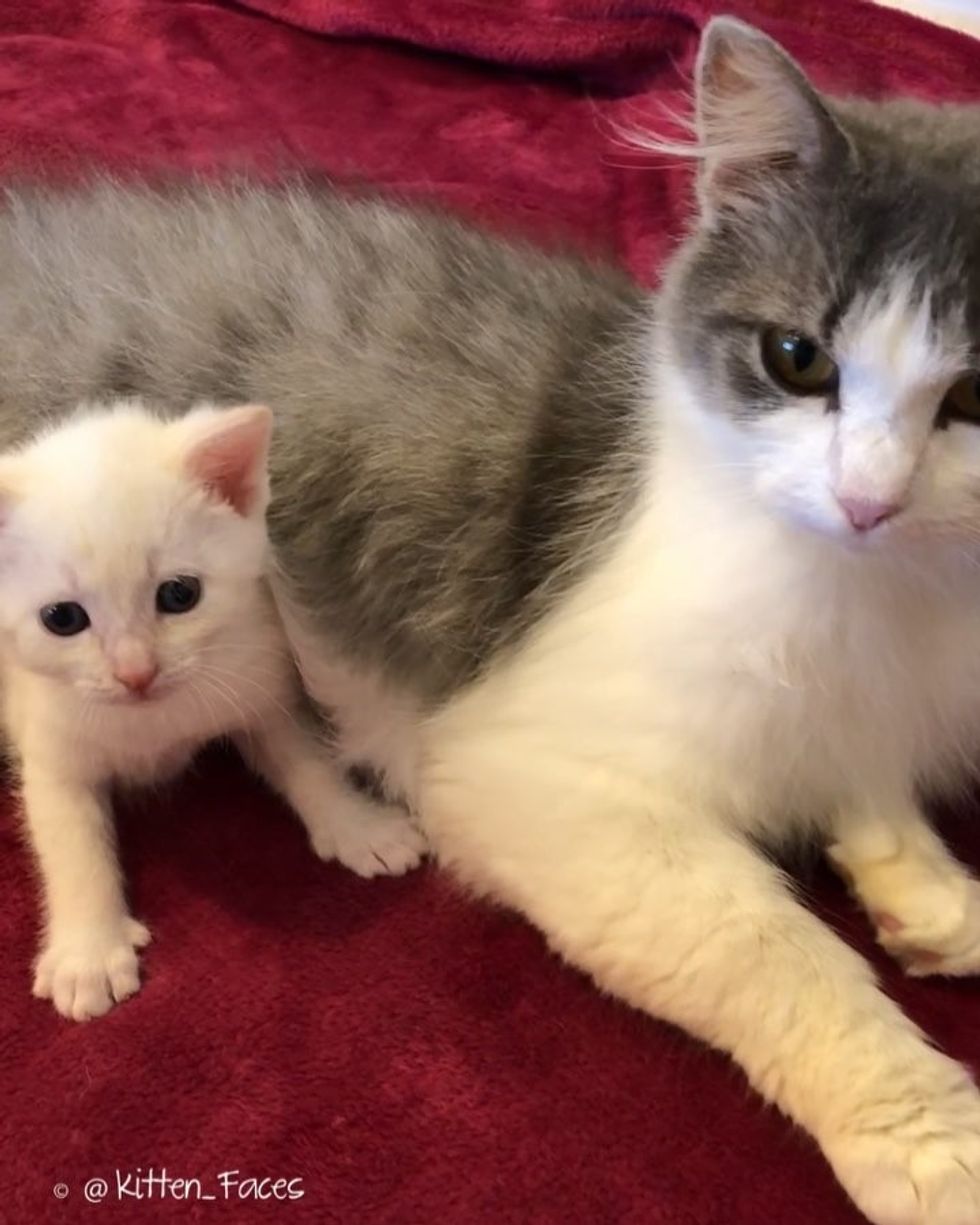 Barb @kitten_faces
Honey the proud mama!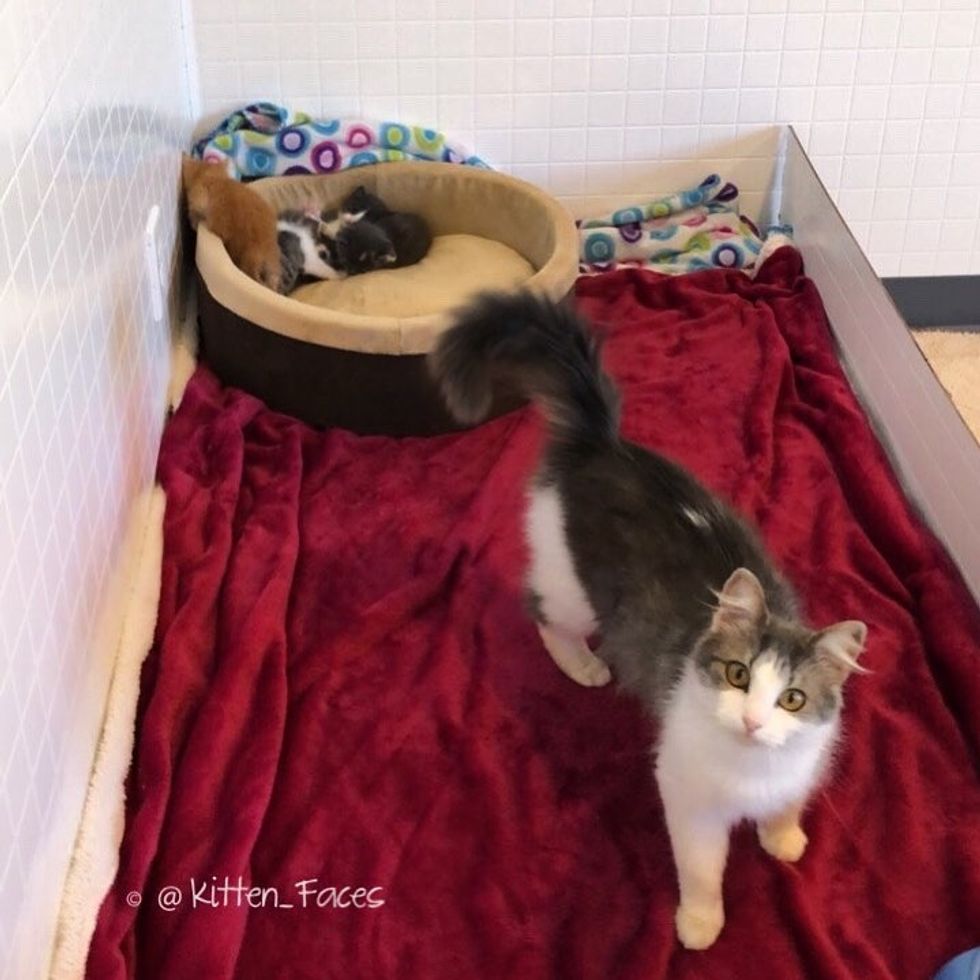 Barb @kitten_faces
Follow updates on these beautiful foster kitties on Instagram @kitten_faces.
Watch their journey in this cute video:
Share this story with your friends.
Related story: Cat Mom Found as Stray Won't Leave Her Kittens Until She Finds Someone She Trusts