A cat shocked everyone after he survived 32 days being trapped under the rubble.
Meet Rocco the miracle cat!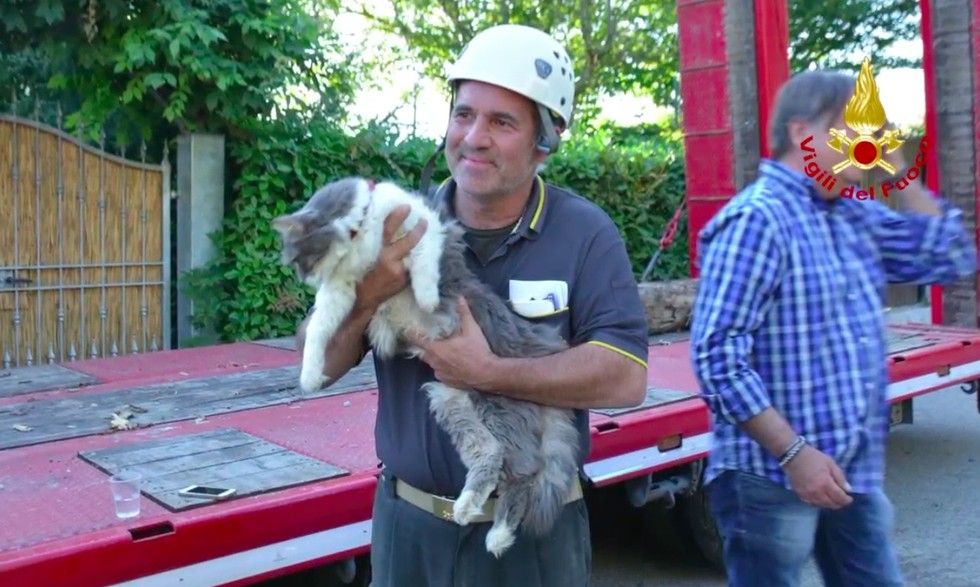 Photo: vigilfuoco.tv
After 32 days, a cat was found alive under the rubble caused by the devastating 6.2-magnitude earthquake that leveled central Italy.
200 animals have been rescued following the quake. It's been a month since the village of Rio San Lorenzo was hit, no one expected to find anyone alive beneath the ruins.
But one cat with an amazing will to live would not give up.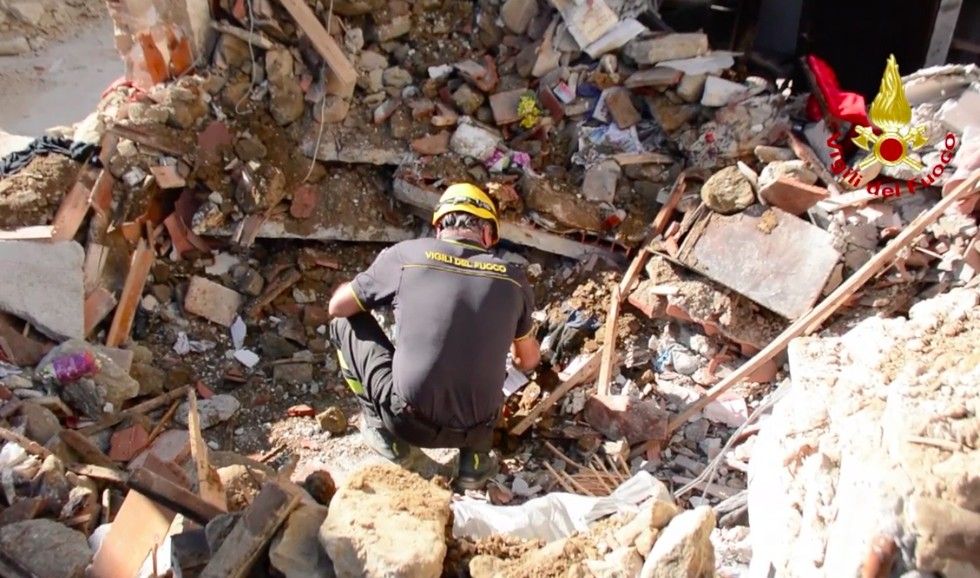 Photo: vigilfuoco.tv
As firefighters of Vigili del Fuoco were cleaning up the area on Sunday, they were shocked by their discovery. A gray and white long-haired cat was found trapped among the stones inside a collapsed house, according to giornaledibrescia.it. When they heard that faint meow coming from the rubble, they couldn't believe it.
The cat's name is Rocco, truly a miracle cat. He was dehydrated but otherwise fine. It was unbelievable how he survived without an obvious source of food or water.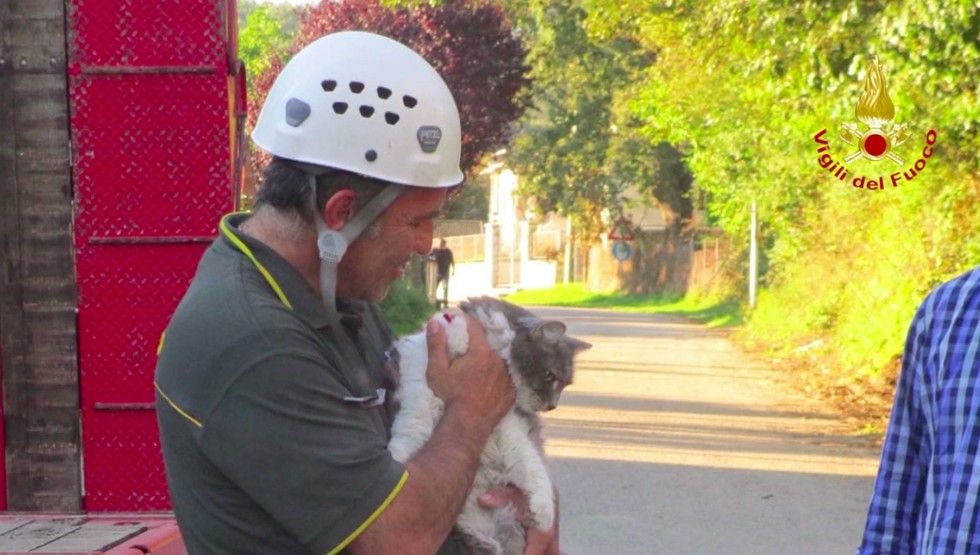 Photo: vigilfuoco.tv
Soon they found the cat's owners, who were there at the time overseeing the demolition of their home. They had no idea that their cat was still alive.
When they saw Rocco, the family was overwhelmed with joy.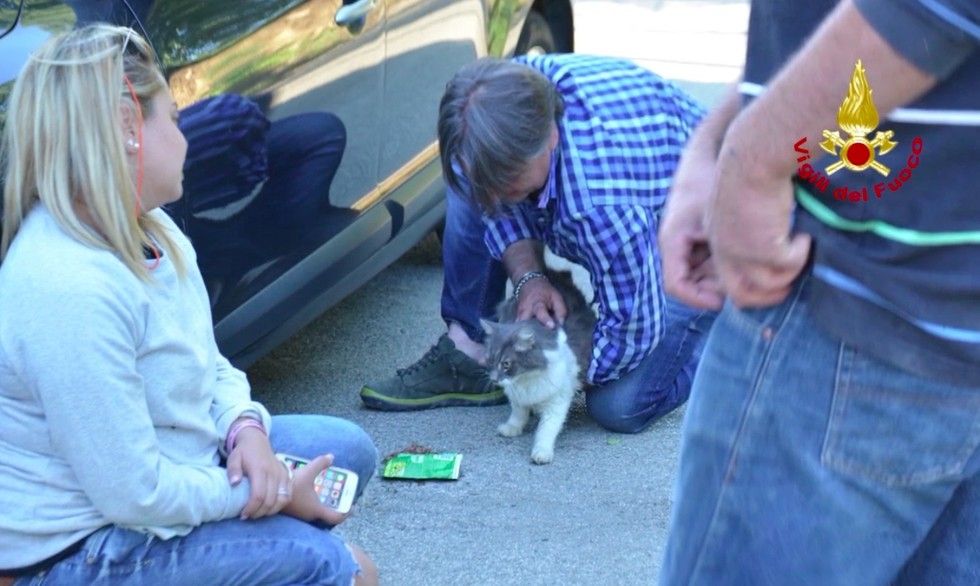 Photo: vigilfuoco.tv
Cristiana Graziani, a veterinarian, checked and treated Rocco on the spot. The kitty was tired but in good spirits.

Everyone was rooting for him, and he felt so much better after some much needed care.

"An incredible story, but true," Graziani said.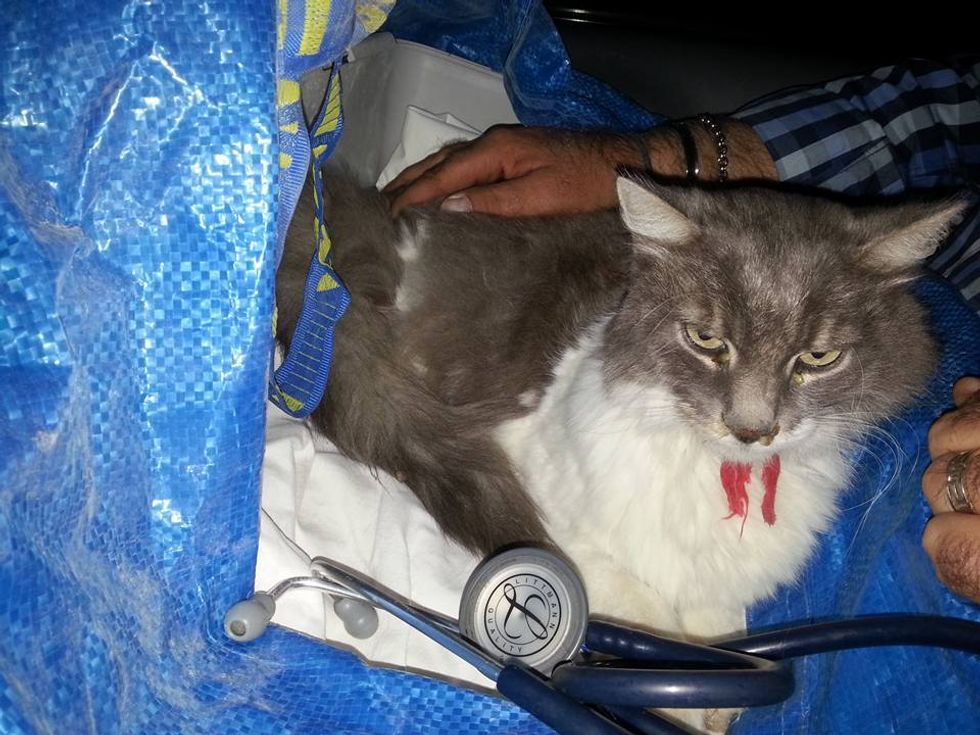 Cristiana Graziani
Share this story with your friends. More info: vigilfuoco.tv |Vigili del Fuoco
Related story: Cat Survives Fort McMurray Wildfire by Hiding Inside Stove