Cats do a lot for their humans. Sometimes we just don't realize it. There are certainly no shortage of employment opportunities for these two lovely felines, Shorty and Kodi, who take great care of their humans.
[Scroll down for video]
Shorty is an excellent guard cat!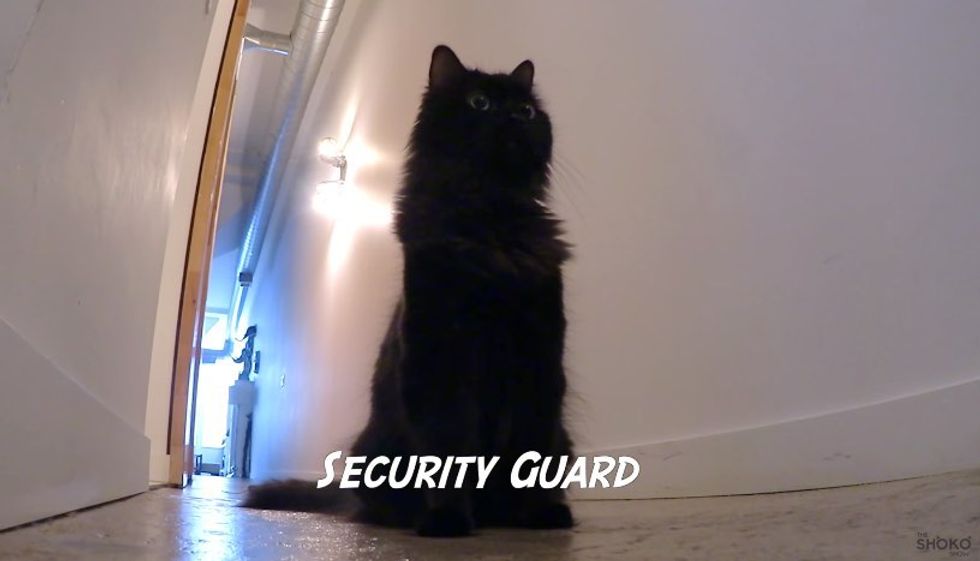 YouTube/ShoKo
Kodi makes sure his human is well taken care of every time he's in the bathroom.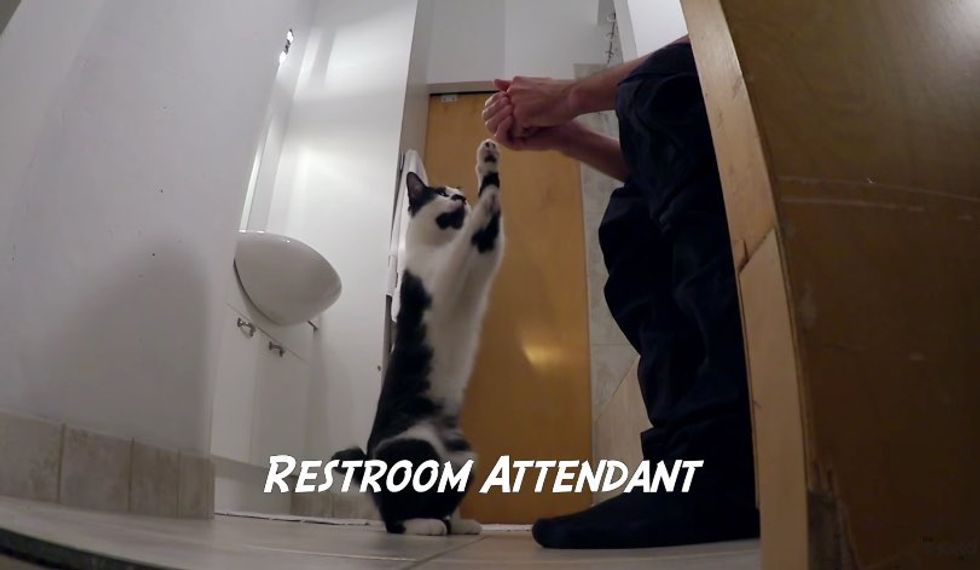 YouTube/ShoKo
He warms the bed during the day and night. It's hard work!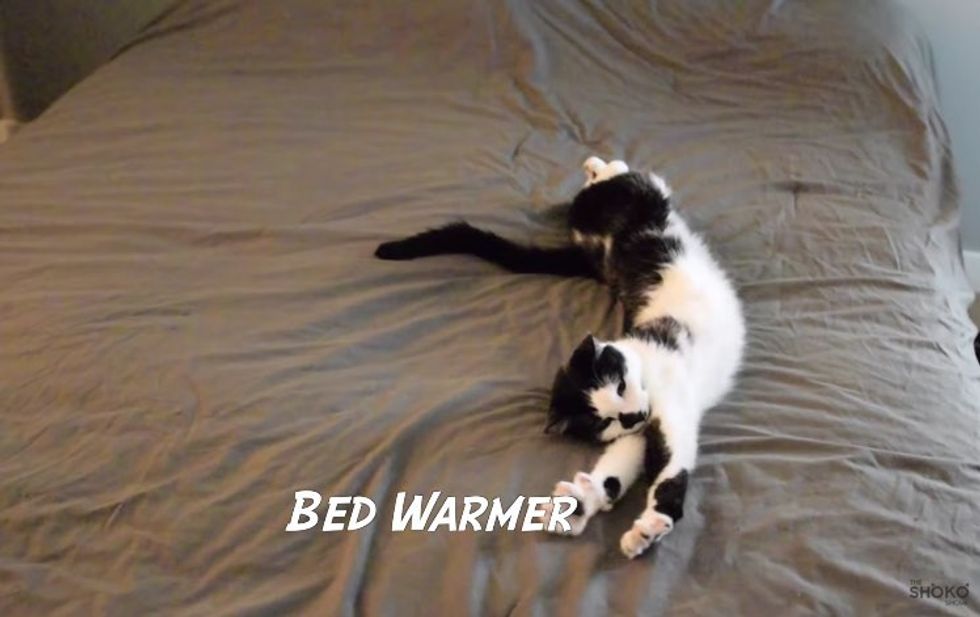 YouTube/ShoKo
Watch the full video here:

What jobs does your kitty do for you? Share this video!