Boston police officers built a comfortable kitty condo for their very special feline friend who came to them one day as a stray and decided to stay.
Meet this beautiful Calico, SWAT Cat!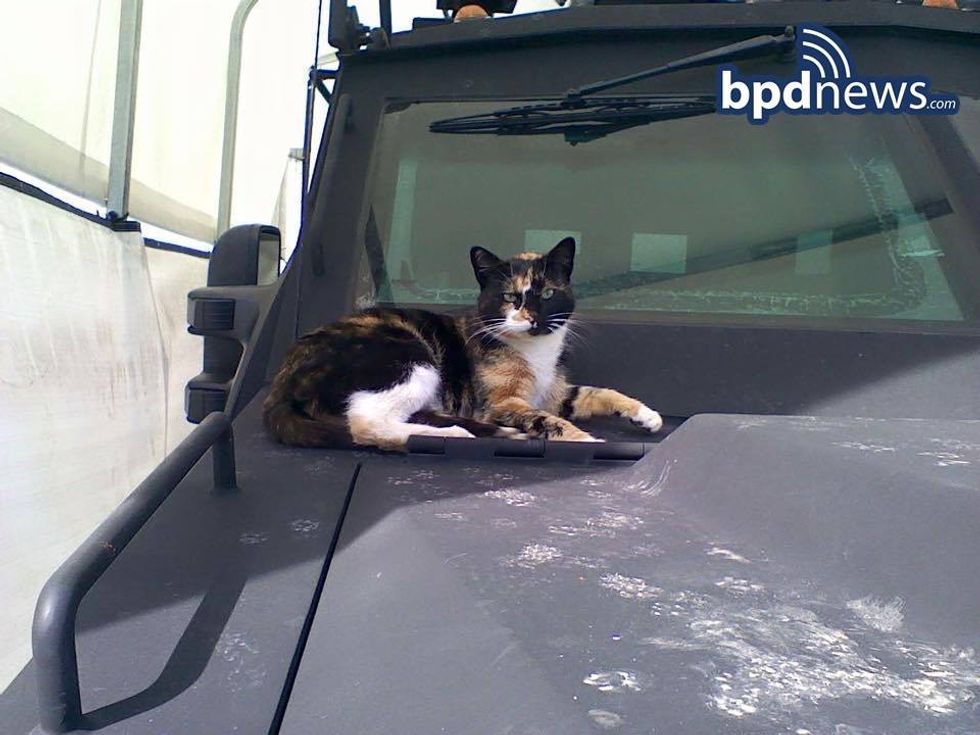 Boston Police Department
Four years ago, a calico strayed her way into the hearts of everyone at the Boston Police Department when she began prowling around the Boston Police Special Weapons and Tactics base. She would show up for "chow time" with the unit and wait for them to return from missions so she could get her daily dose love. As the kitty grew closer to the officers, she would roll on her back and demand belly rubs.
It was then the friendly feline made herself part of the BPD team and became their beloved mascot. The officers gladly took on the role as her designated can openers, making sure she is healthy, safe, happy and loved.
"The men and women of the BPD SWAT Team have tried numerous tactics over the years to convince her to come in from the elements but she is set in her ways," BPD said.
After having their furry friend spayed and chipped, they began building various kitty condos to keep her safe and warm while caring for her every single day.
But this time they wanted to make her something truly special.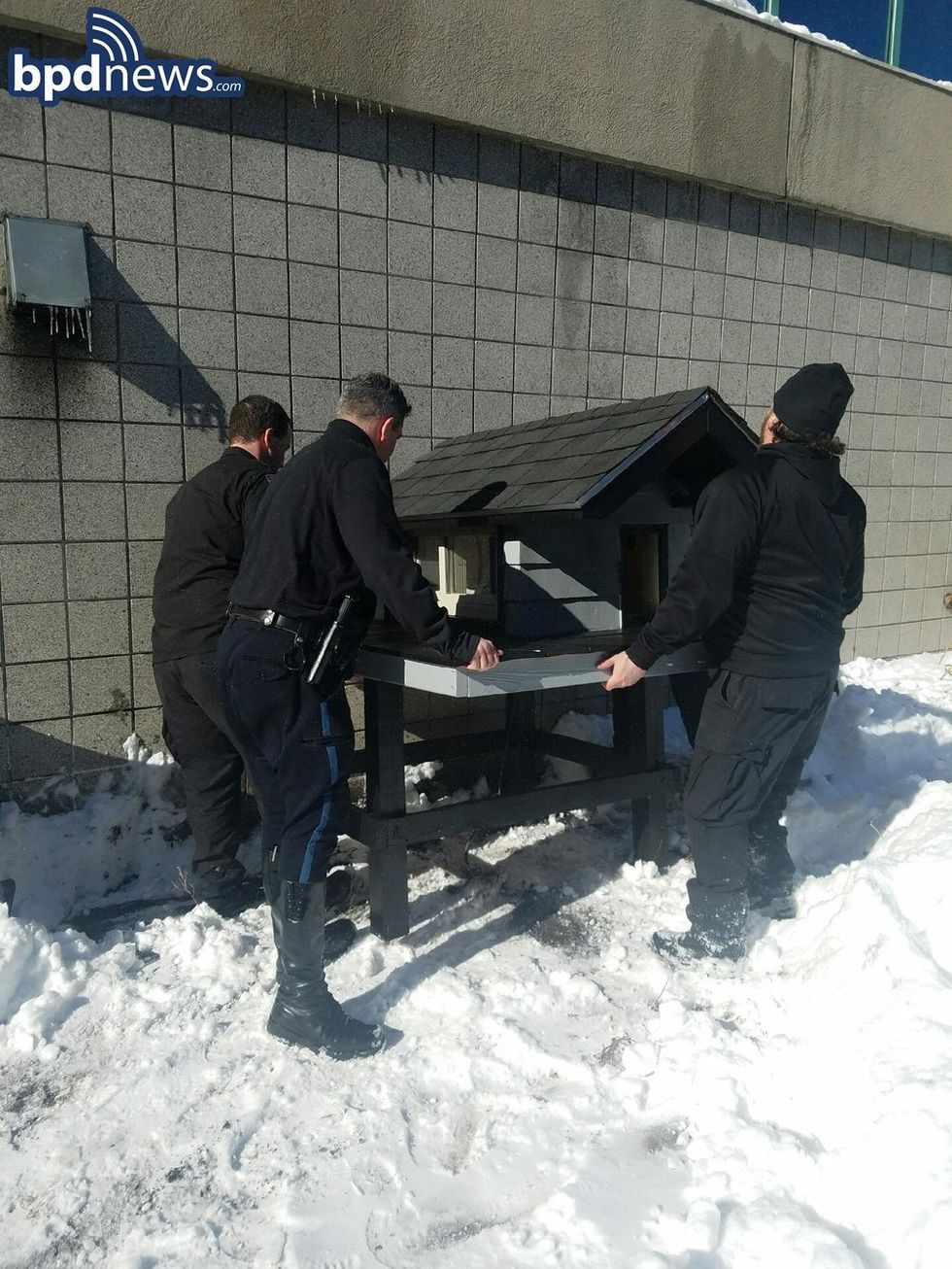 Boston Police Department
Just a few days ago, Team Mascot moved into her new luxury home at the Boston Police SWAT base in Roxbury. The new cat condo not only features insulation, but is also proportional to kitty size.

"On Friday February 10, 2017, officers assigned to Mobile Operations set up a new kitty condo for their team mascot, affectionately referred to as SWAT Cat," Boston Police Department reported.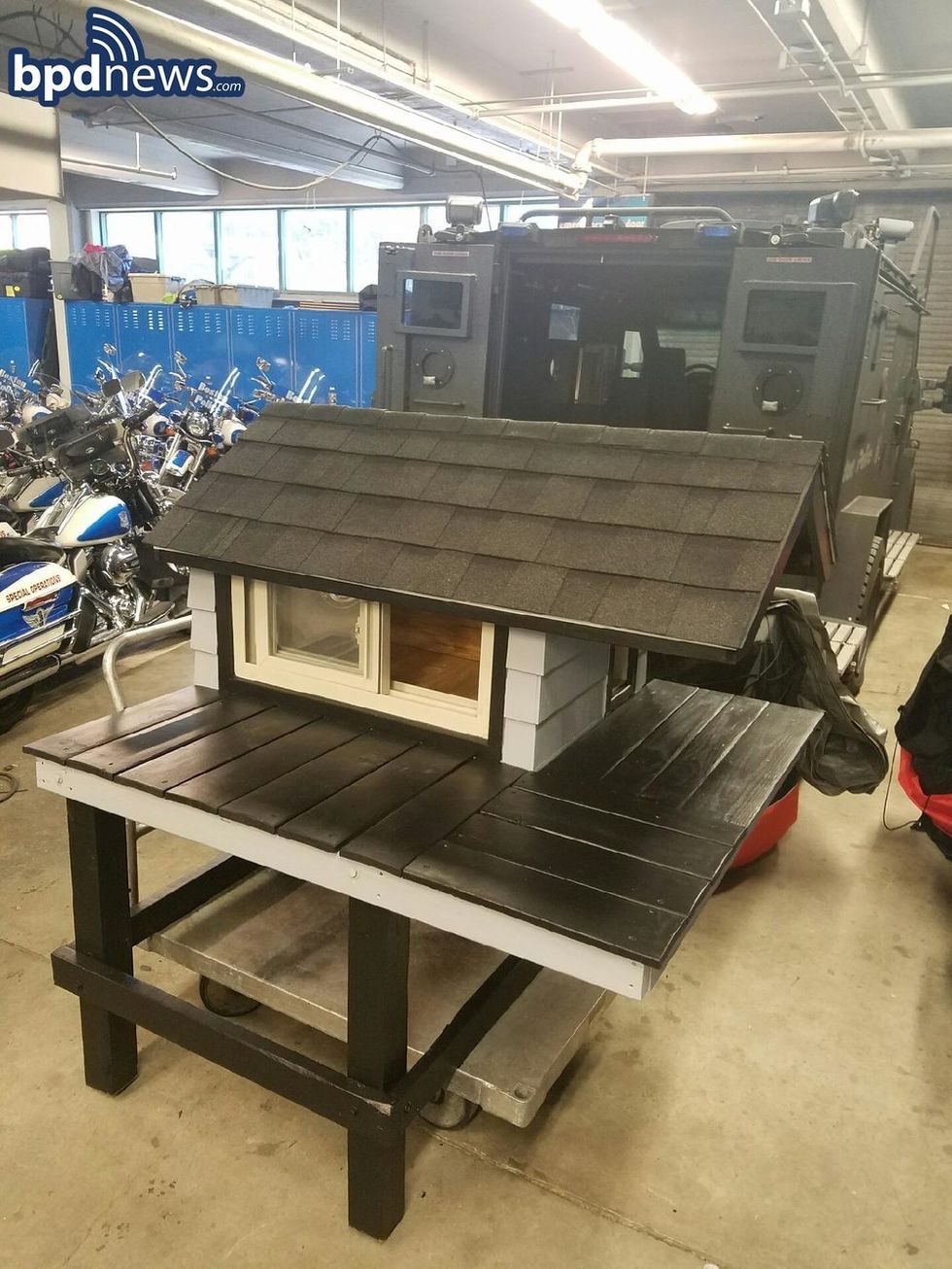 Boston Police Department
"Officer Jamie Pietroski, a 15-year veteran of the Boston Police Department, stayed late after work for several nights painstakingly preparing Swat Cat's new home."

He wanted to construct something that matches the kitty's status and how much she means to each and every single officer at BPD. The elaborate project was a labor of love.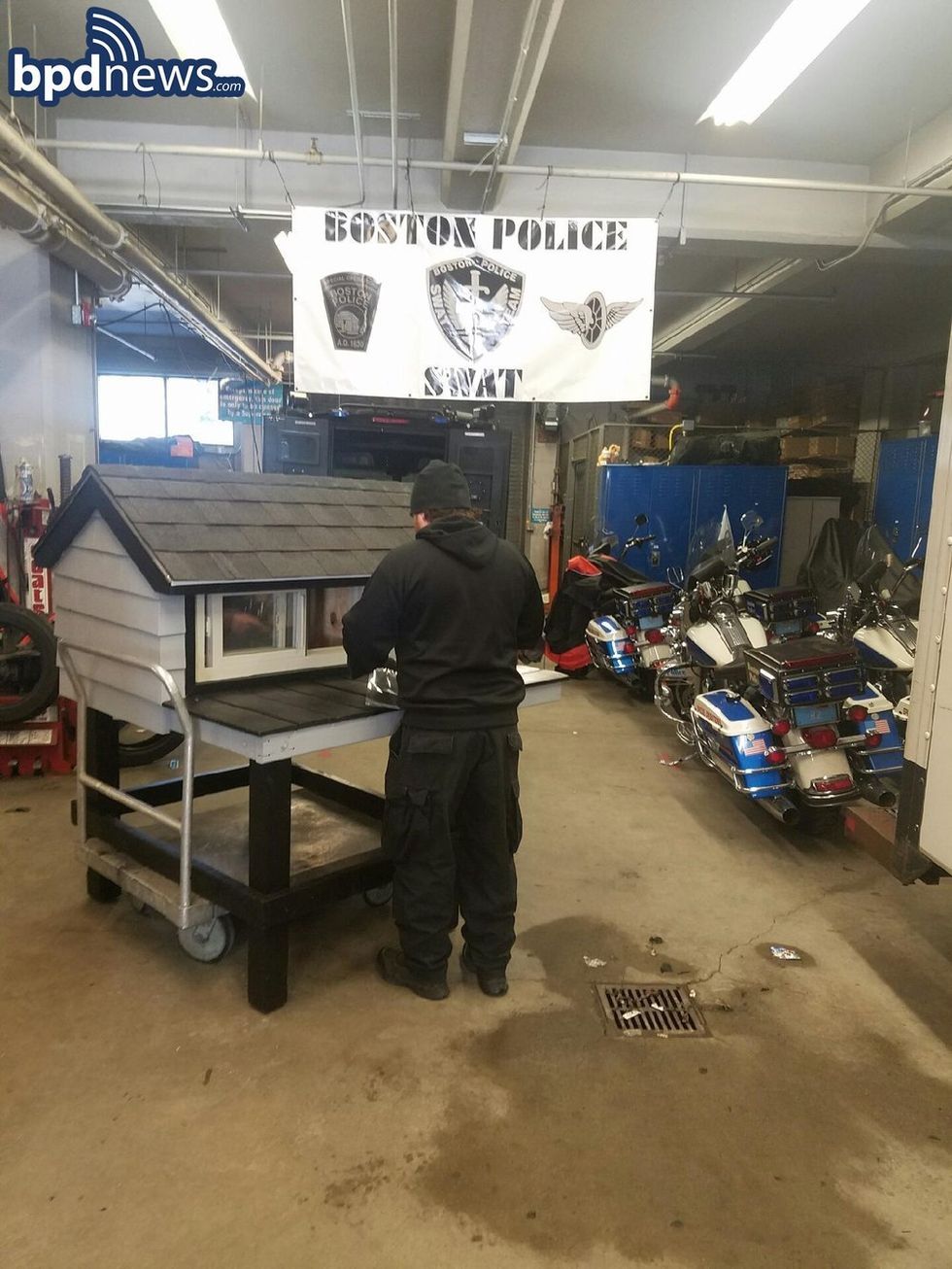 Boston Police Department
"The condo features a spacious studio interior layout, a large deck for outdoor dining and glass sliding doors offering panoramic city views," BPD said.

When they revealed the new abode to their beloved cat, the SWAT Cat moved right in and was very pleased with her new custom kitty accommodations. She rubbed against the corners and edges of her new home and claimed it as her own.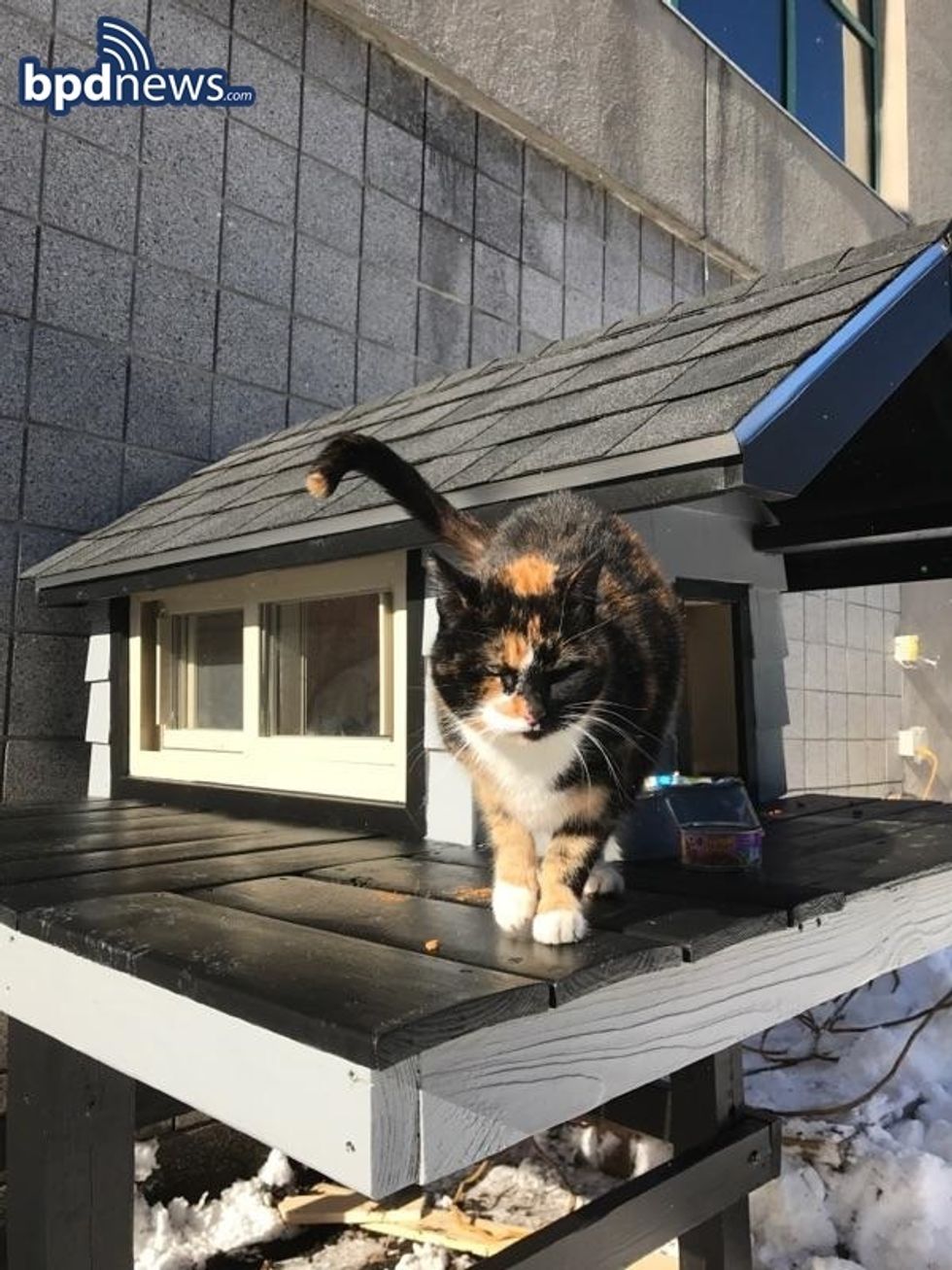 Boston Police Department
"They have built numerous shelters for her in the past - none more impressive than this one which is fully insulated and suits her independent lifestyle," the BPD said.
While the officers continue to try to convince their feline overlord to leave the stray life behind and opt for an indoor lifestyle, they will always keep their door open for SWAT Cat and make sure she gets the best life possible.
Meanwhile, SWAT Cat is enjoying her cozy kitty condo and returning the love by asking for more belly rubs.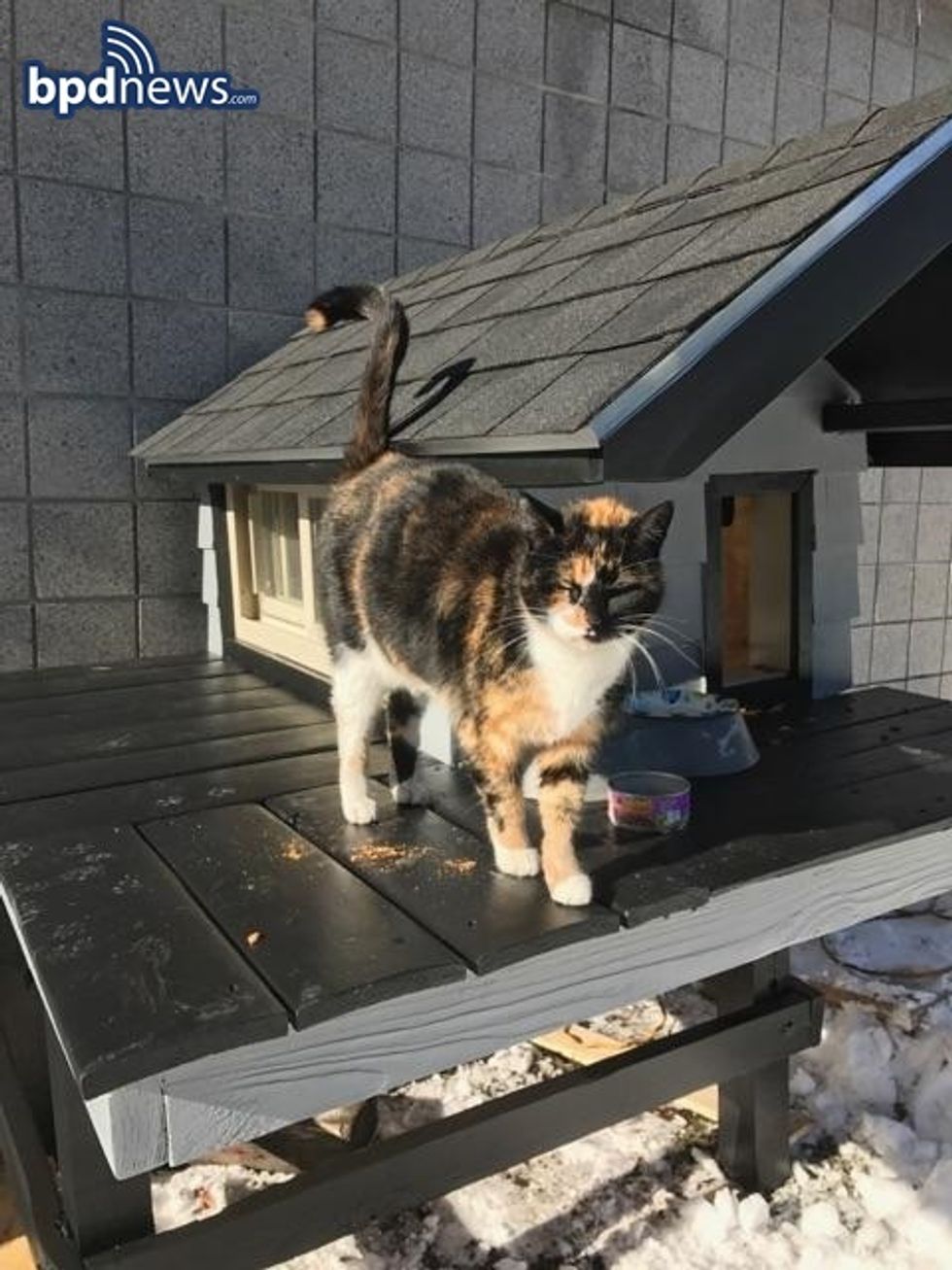 Boston Police Department
Share this story with your friends. More SWAT Cat on BPD Facebook page. (h/t: thedodo)
Related story: Stray Cat Walks Up to Police Meowing for Help and Gives Them the Most Wonderful Thing