This curious kitten is standing on his two paws, looking out the window, checking out the world for the first time.
This little kitty is fascinated by the snow fall. He tries to stand up tall so he can get a good view of what is going on in this big wide world. I want to hear his thoughts!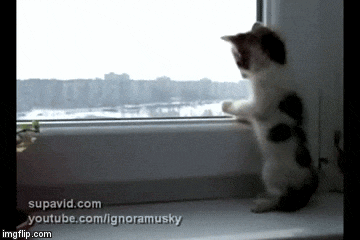 Watch the full video here:
Watch another video of a blue kitty seeing snow for the first time. Isn't he excited?