A family in Japan found a tiny kitten that came to their porch one day, asking for food. They took her in and made her part of their family.
A month later a neighbor informed them that they might have found her siblings in their yard.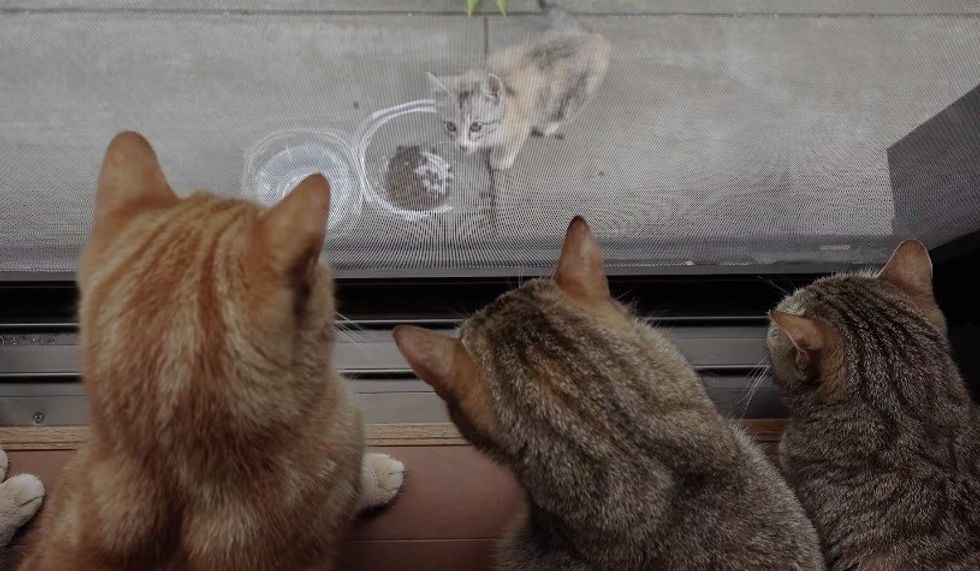 YouTube/10 Cats
"I was told by a neighbor that there were a few kittens near my house who might be Momo's siblings, so I went to see them," they said.
They saw a kitten with an infected eye, who shares a resemblance to Momo. "(Momo) could have come from here... although I have no idea where she came from. The kitten having a bad eye needs some care."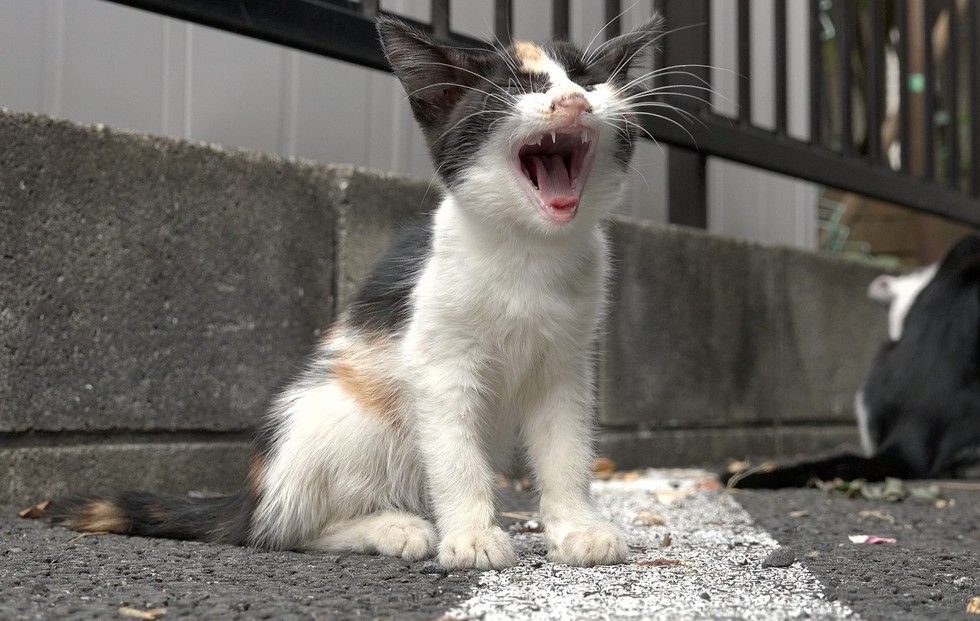 YouTube/10 Cats
It turns out that there was another kitten tagging along with the tiny calico.
They were very skinny and appeared to be smaller than Momo. The family was determined to give them a better life.
They set out another rescue mission to save the kittens.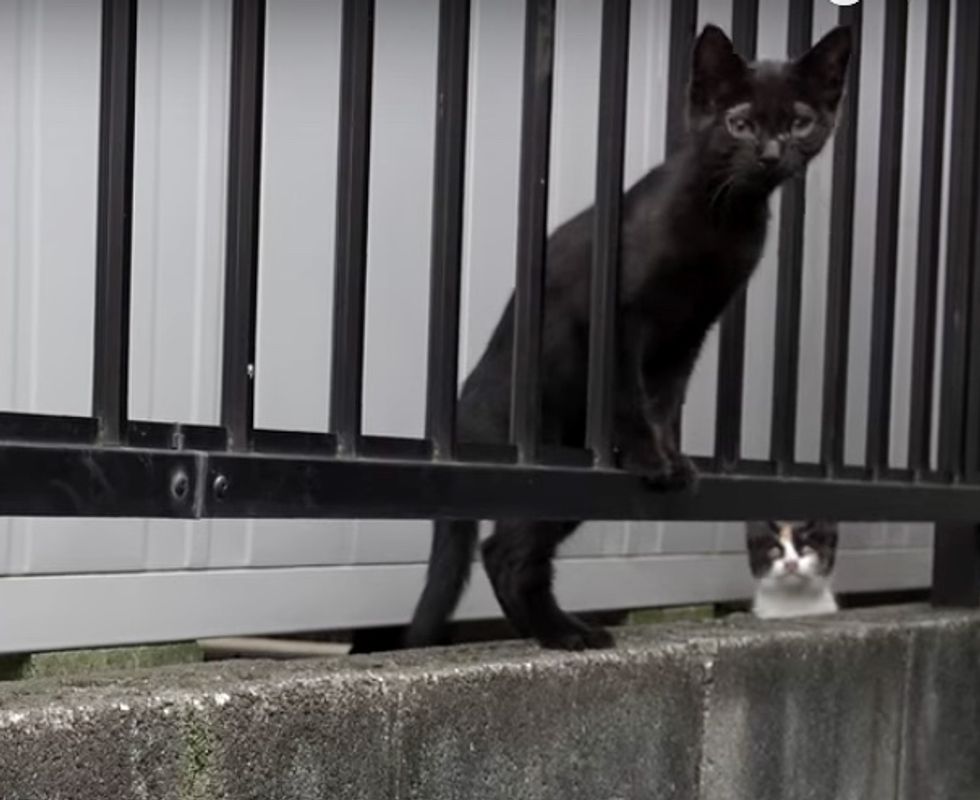 YouTube/10 Cats
After a lot of patience, the two kittens were trapped. They were about three months old.
The family took them to the vet to get treatment for their eyes and began to socialize them and help them adapt to an indoor life.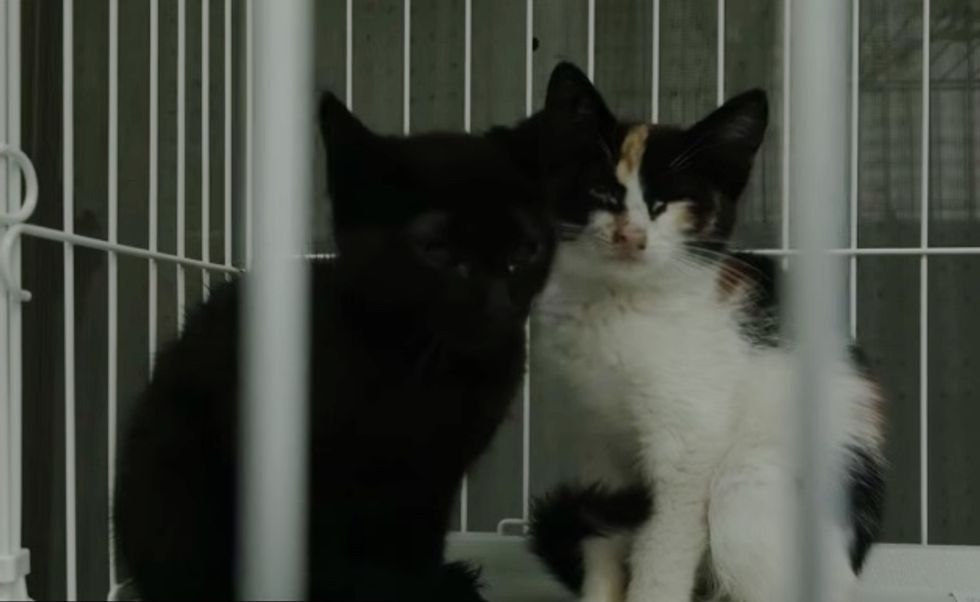 YouTube/10 Cats
Soon the family found the black kitten a forever home. Osamu the resident cat came to check out the new kitty.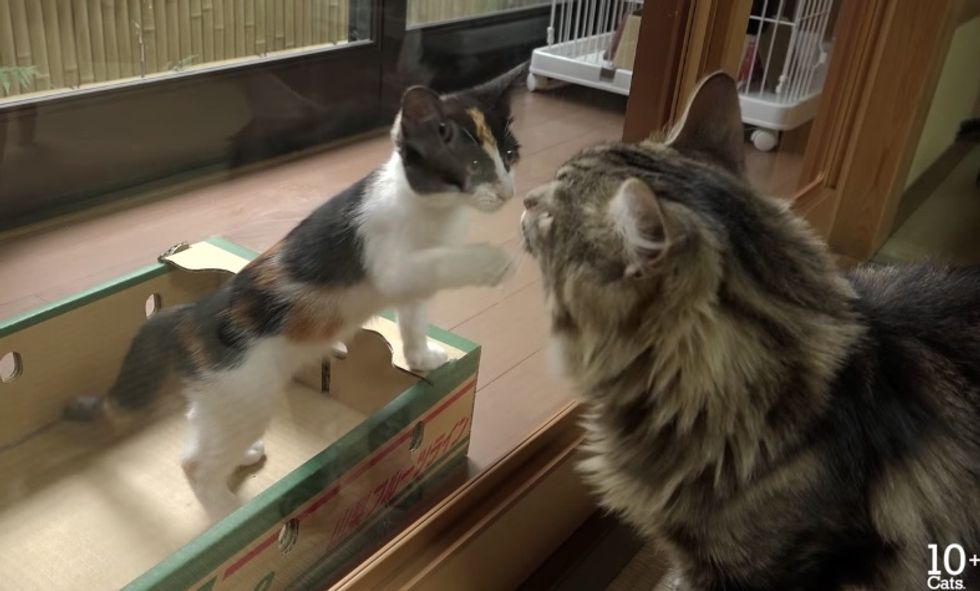 YouTube/10 Cats
It was time for the two calico kittens to finally meet.
They were first introduced behind a glass door. Momo was a bit cautious when she saw the kitten...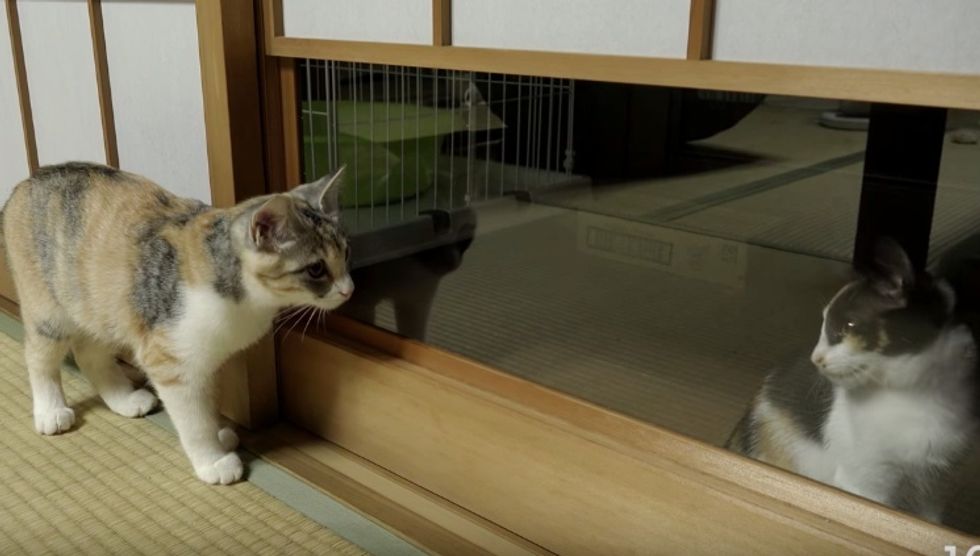 YouTube/10 Cats
A few minutes later, she started pawing the door, wanting to interact with her calico friend.
It was as if they knew each other.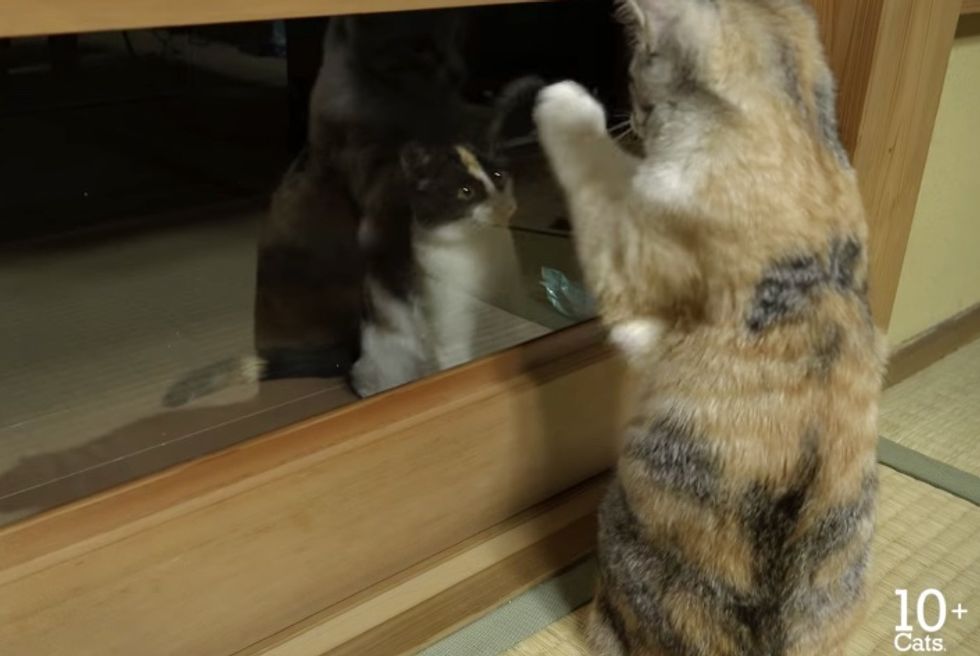 YouTube/10 Cats
A few days later, this happened... They have been cuddling since.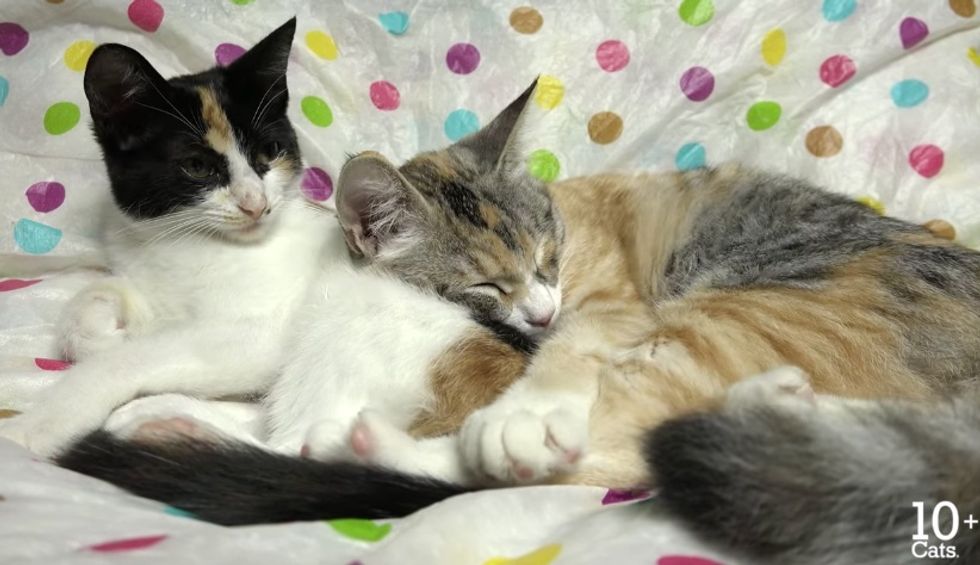 YouTube/10 Cats
The little calico was also welcomed with open arms by the other cats in the family, particularly Osamu, Momo's best friend.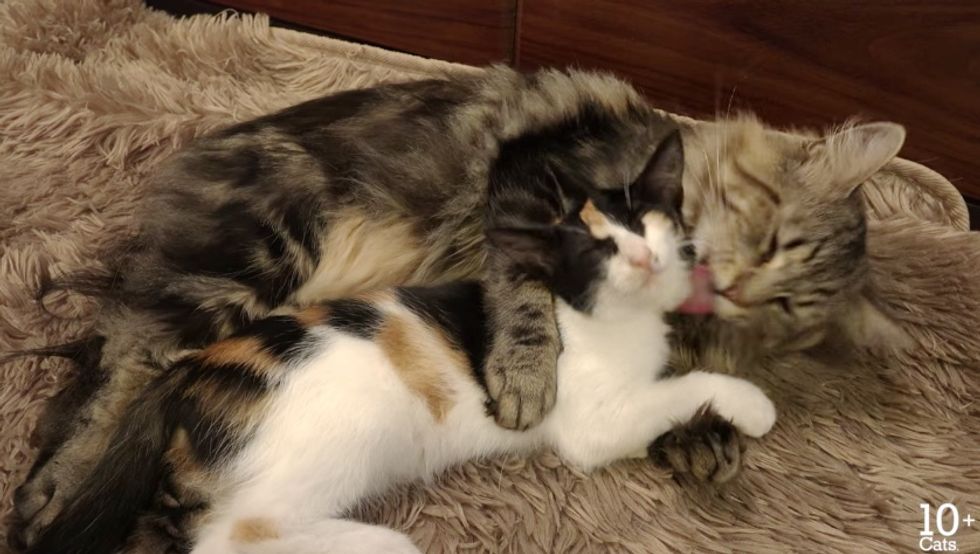 YouTube/10 Cats
She joined them for dinner. It was a happy day for the kitty.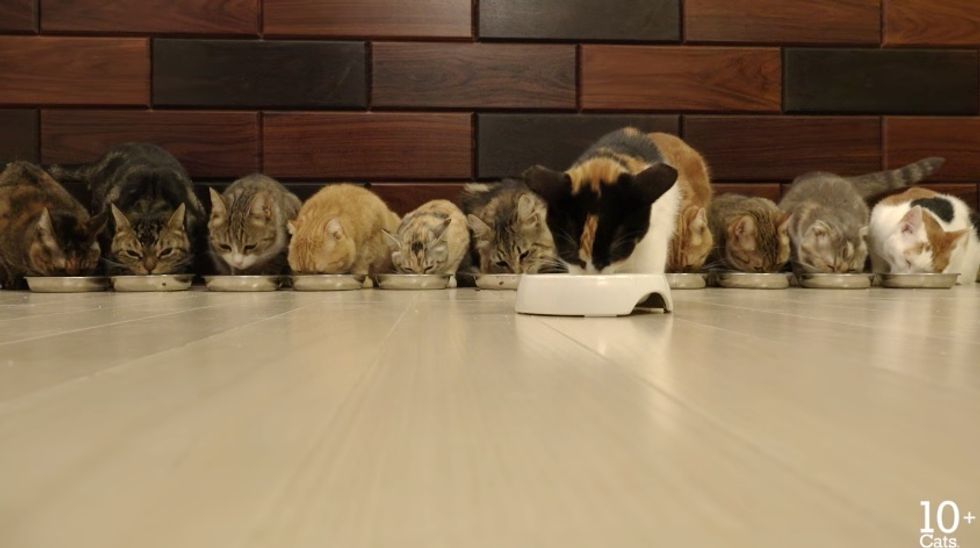 YouTube/10 Cats
Momo cuddling with her calico sister.
Share this story with your friends. Follow these kitties on Facebook, Instagram and YouTube.
Related story: Man Saves Kittens Found in His Truck and Goes Back for Their Mama Cat