U.S. Presidents and Their Cats
If you know of any presidents or leaders in your country that were/are also cat lovers, feel free to let us know and we will add them to the post.
Check out these presidents and their gorgeous cats:
16th President -Abraham Lincoln -Tabby - Tabby was the first white house cat.
(edit: thanks to reddit for sharing this article. One thing we want to clarify about Lincoln's cat is that the cat was "the first white house cat" according to Cats in the White House - "Lincoln was the first President to bring a cat into the White House.")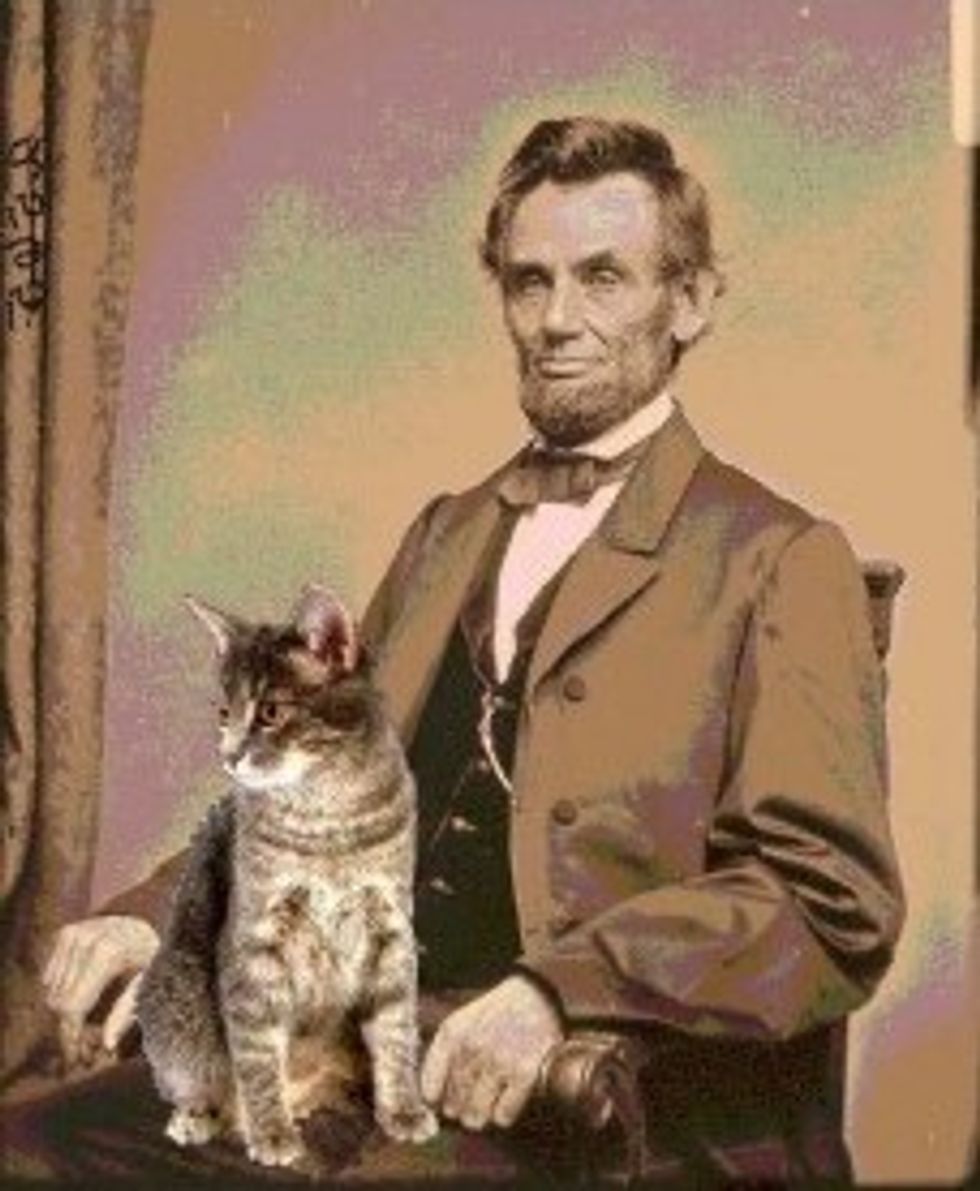 (pic via google)
19th President,Rutherford Hayes:Miss Pussy & Siam - Siam was a gift from the American Consul in Bangkok, Thailand to the president's wife Lucy. It is documented that Siam was the first Siamese to reach the United States (1878).
25th President, William McKinley: Valeriano Weyler and Enrique DeLome, Angora kittens. [according to source, their cats most likely didn't move into the white house]
26th President,Theodore Roosevelt:SlippersandTom Quartz.
28st President, Woodrow Wilson: Puffins
29th President,Calvin Coolidge:Smokey,Blackie, TimmyandTiger.The picture below is Tiger and President Calvin Coolidge. Tiger was often seen carried around by the president and tagging alongside him in the white house.
35th President,John F. Kennedy:Tom Kitten.Tom Kitten was J.F. Kennedy's daughter's (Caroline Kennedy) cat. Unfortunately the cat was not able to stay in the White House for a long time because of the president's allergies. The cat was sent to a new home. However, when Tom Kitten passed away in 1962, he merited "an obituary notice by the press."
38th President,Gerald Ford:Shan. Shan belonged to President Ford's daughter, Susan Ford.
39th President,Jimmy Carter:A Siamese,Misty Malarky Ying Yang - Amy Carter's (daughter of Jimmy Carter) feline companion.
40th President,Ronald Reagan:Cleo&Sara, Tortoiseshell strays. [according to source: the cats were at their ranch and not in Washington]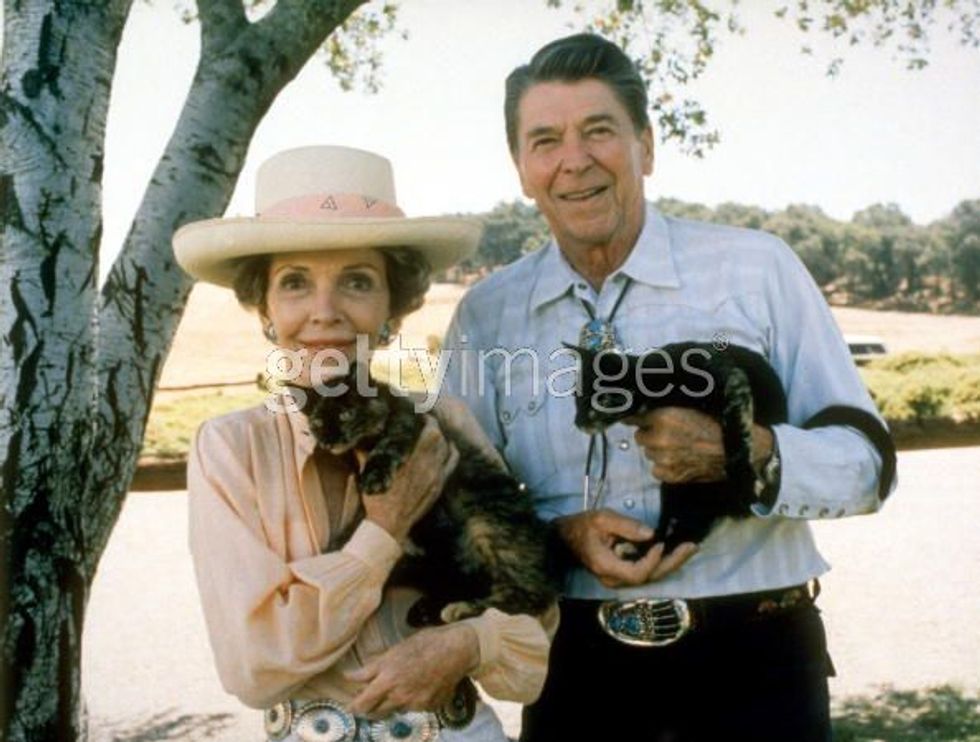 42nd President,Bill Clinton:SocksandBuddy -Socks was born in March, 1989 and left us due to cancer in February in 2009. His ashes were transported back to Arkansas, his home.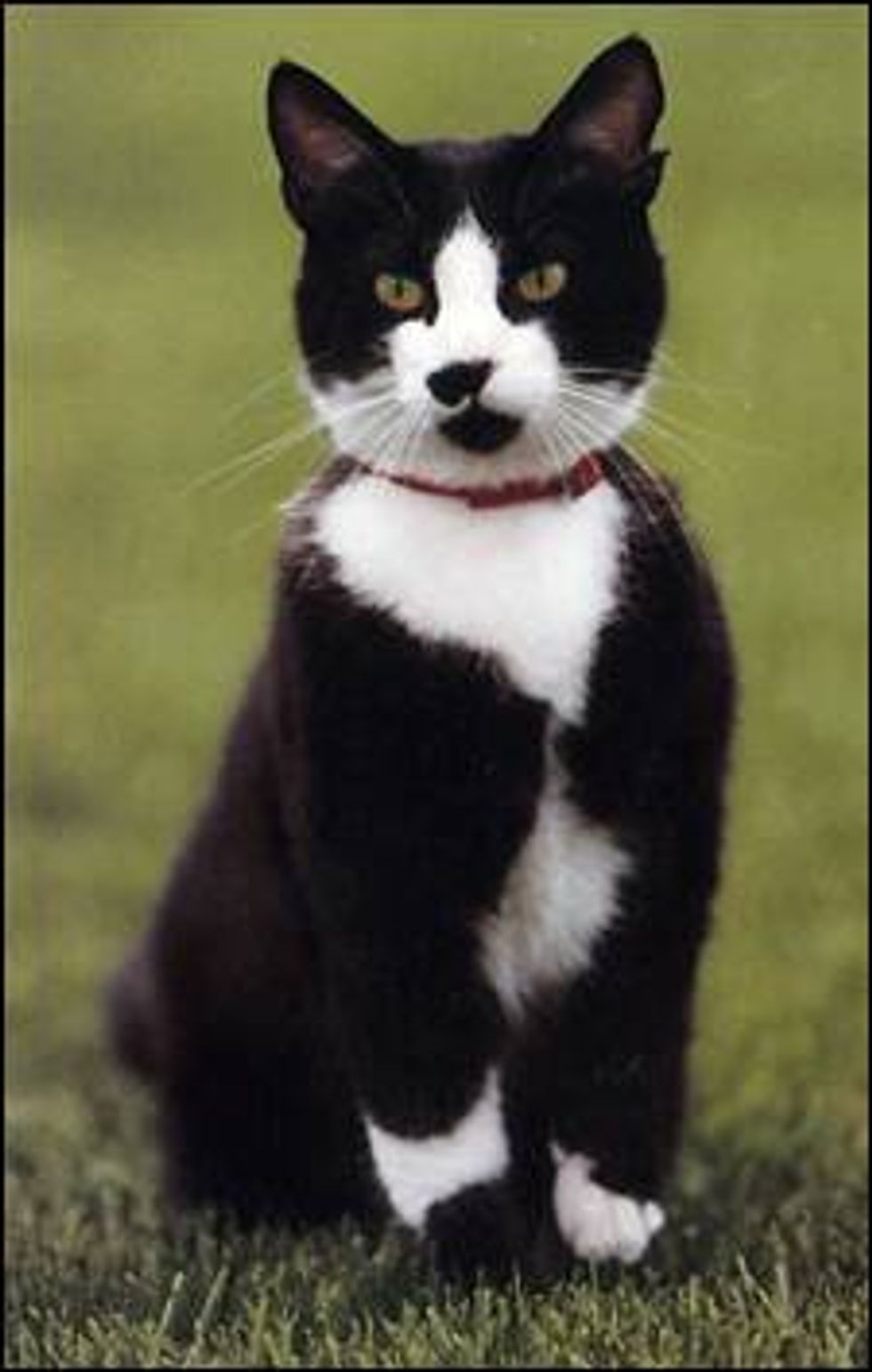 43rd President, George W. Bush:ErnieandIndia  "Willie" Bush.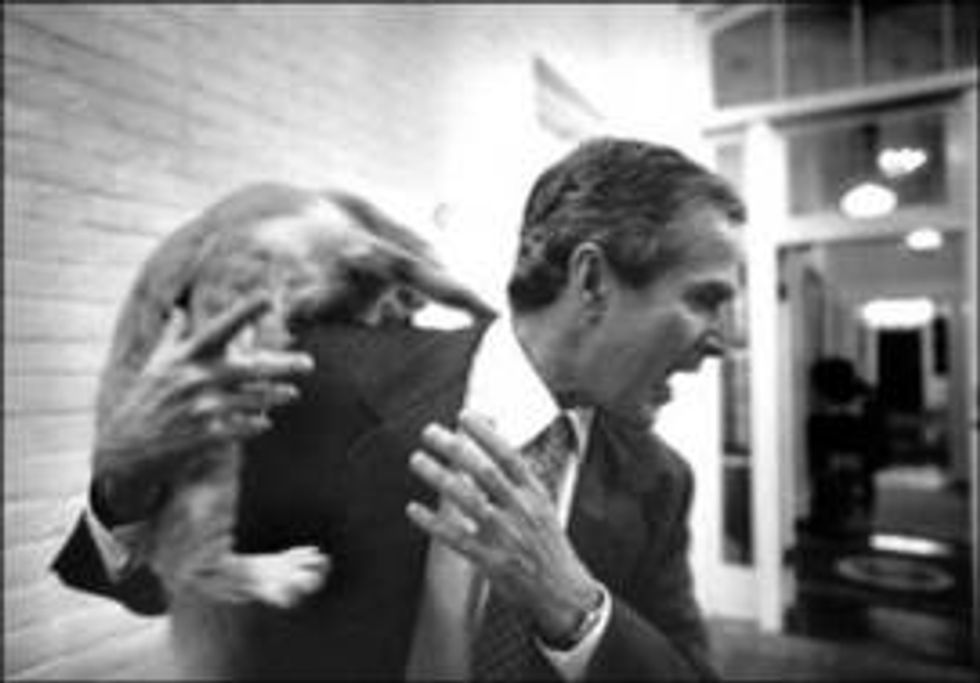 Source via Cats in the White House and Purr n Furr.