A colony of feral cats from Brooklyn find cozy refuge in a Christmas Nativity Scene and bring delight to the neighbors. Annette and Sue, two sisters, have placed the nativity scene in a lot next to their home for almost a decade.
"People love it, but they really get a laugh out of the cats," Sue Amendola said. (DNAinfo.com)
A group of feral cats find cozy refuge in the nativity set out by two sisters.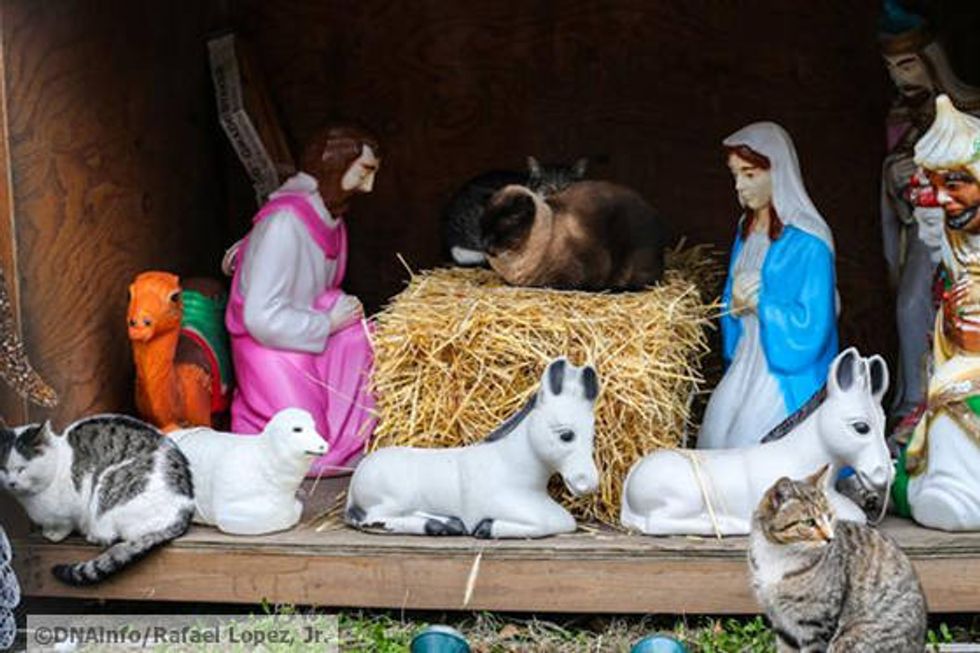 The lot has become home to these feral cats for many years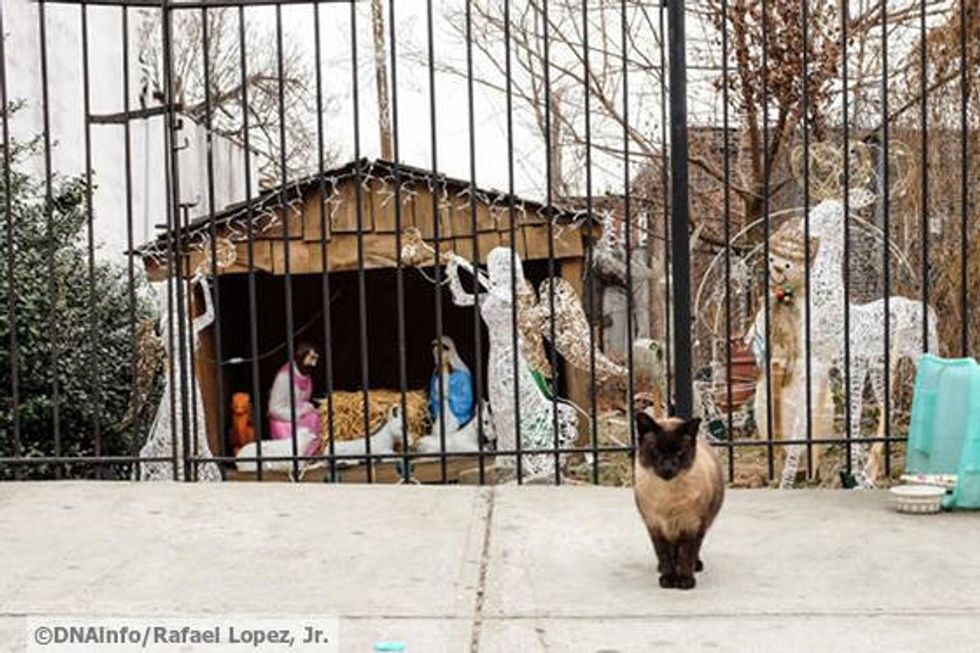 During the warmer months, the creche is placed in the back of the lot, and the cats live there too.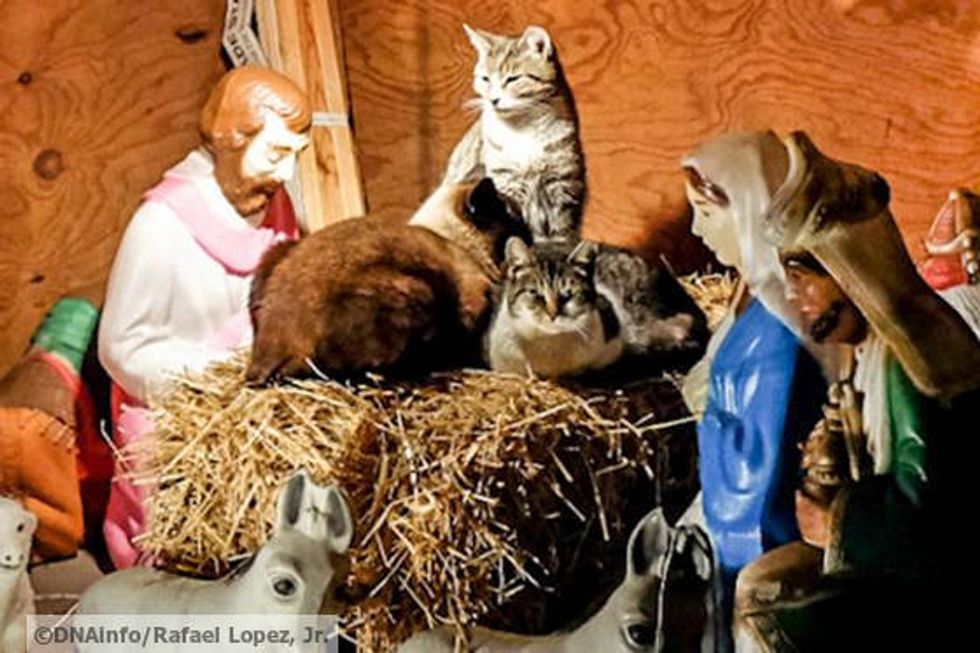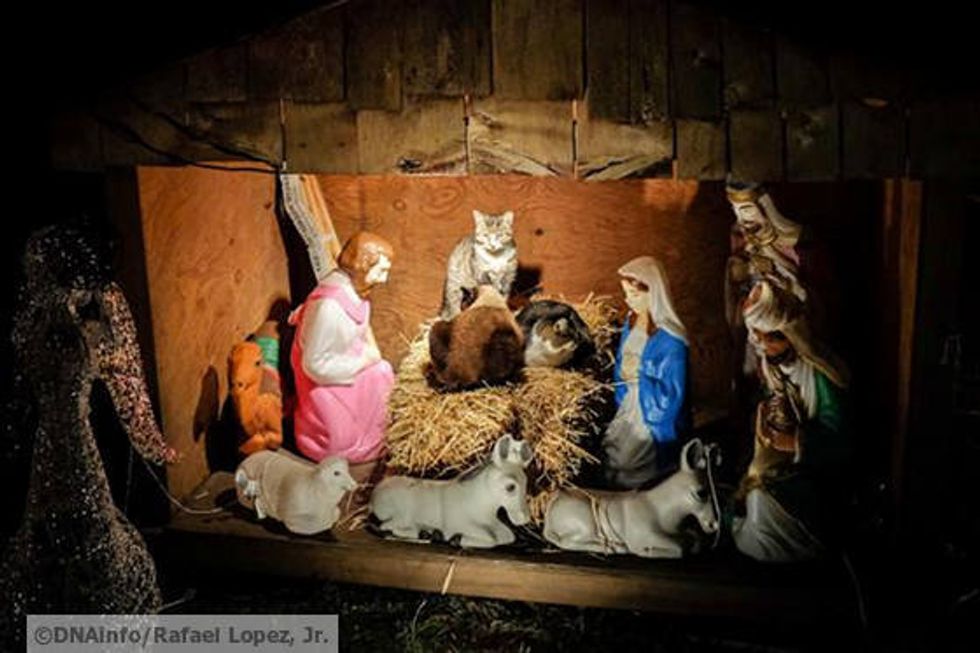 Neighbors love both the scene and its furry companions.