Three feral kittens have gone from completely terrified of humans to now loving cuddles and their companions. What a difference a few days can make!
Meet Bigelow (ginger), Earl Grey (grey and white), and Jasmine (calico)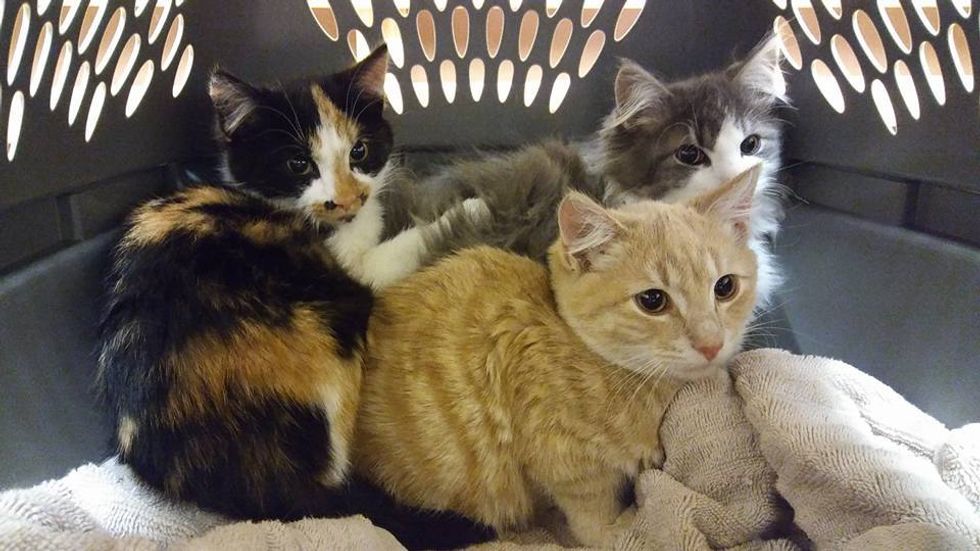 Courtesy: Cole and Marmalade
Three feline siblings were living in the wild fending for themselves. They were scared of humans and didn't want to get near them.
The kittens were born on a property that belongs to Rihanna, who set up a shelter outside her home for the neighborhood cats. She had been feeding the feral cat mama and her babies but the mom cat suddenly vanished one day.
She hadn't seen her in two weeks, and the temperatures were starting to get down below zero at night. Chris Poole of Cole of Marmalade received a call about the kittens, and knew they had to help. "I borrowed some kitten traps and headed out a couple days later. We managed to trap them all in one day," Chris told Love Meow.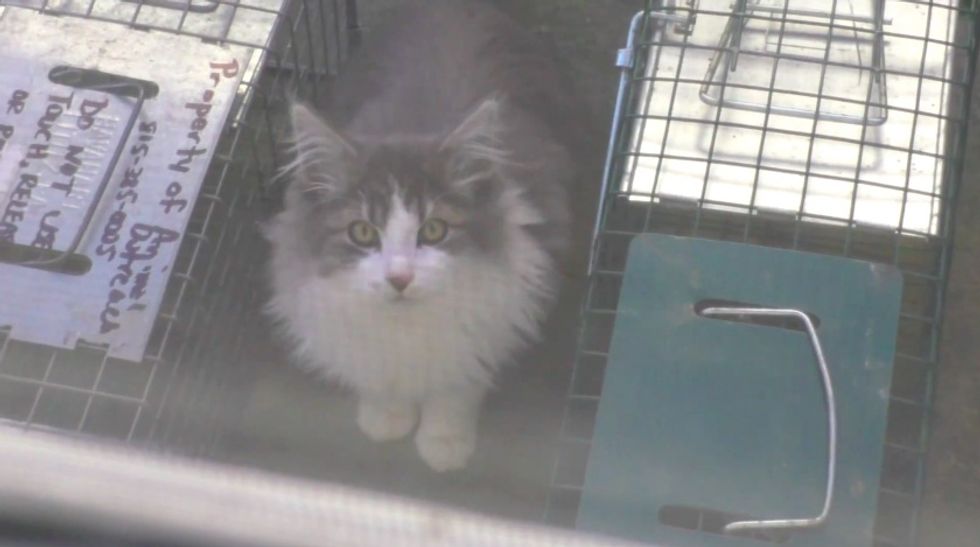 Courtesy: Cat Man Chris
They brought the very shy kittens into their heated garage to settle in for a couple of nights before taking them to a foster home with help from Helping Paws ( Woodstock, IL).
The kittens were hissing and spitting at their rescuers as they had very little previous human contact. But Chris knew they would change their minds once they experienced love. All they needed was a chance.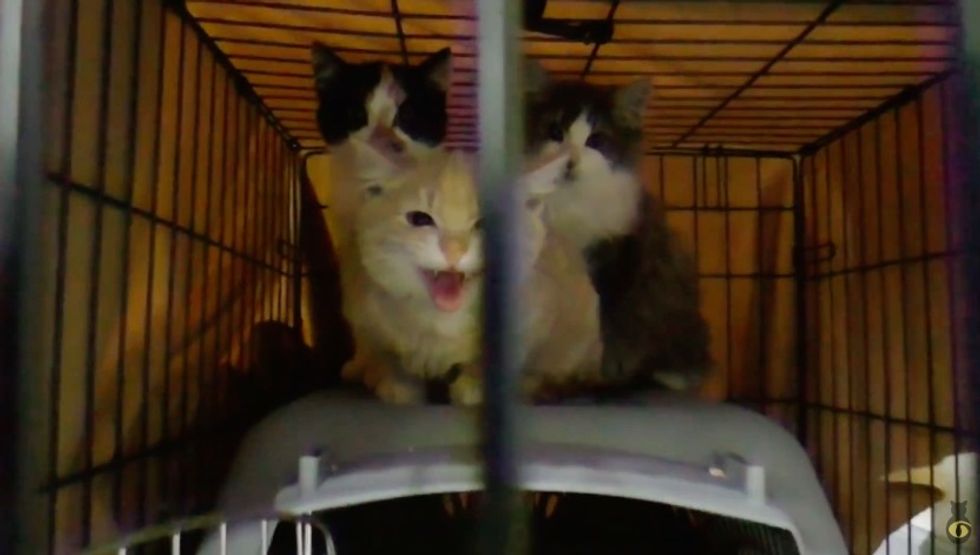 Courtesy: Cat Man Chris
With a lot of patience, the kitties finally allowed the humans to pet them for the first time.
Though they were still very scared, they slowly began to open up and even let out their first purr.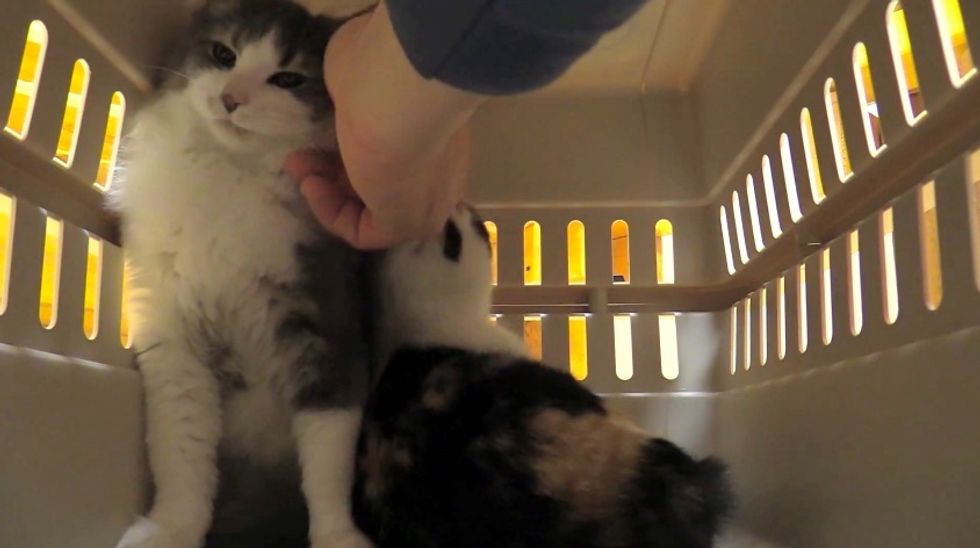 Courtesy: Cat Man Chris
When they arrived in their foster home, they immediately retreated into hiding. With food, lots of treats and constant love from the foster family, they slowly won over their hearts.
All it took was a bit of love and food.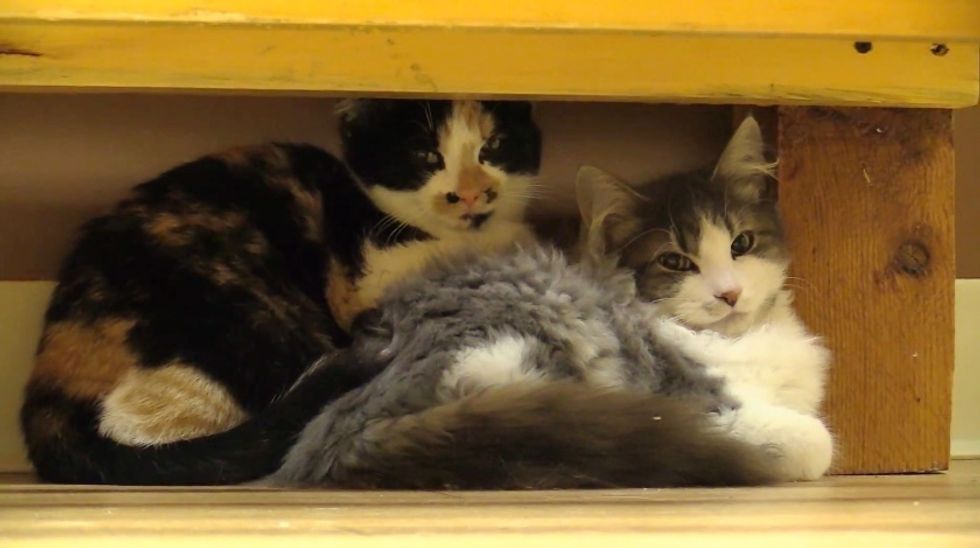 Courtesy: Cat Man Chris
Chris' two cats, Cole and Marmalade, helped raise $800 to cover all the medical expenses that went towards vaccinations and spay/neuter surgeries.
Jasmine being held by her caregiver and loving the attention.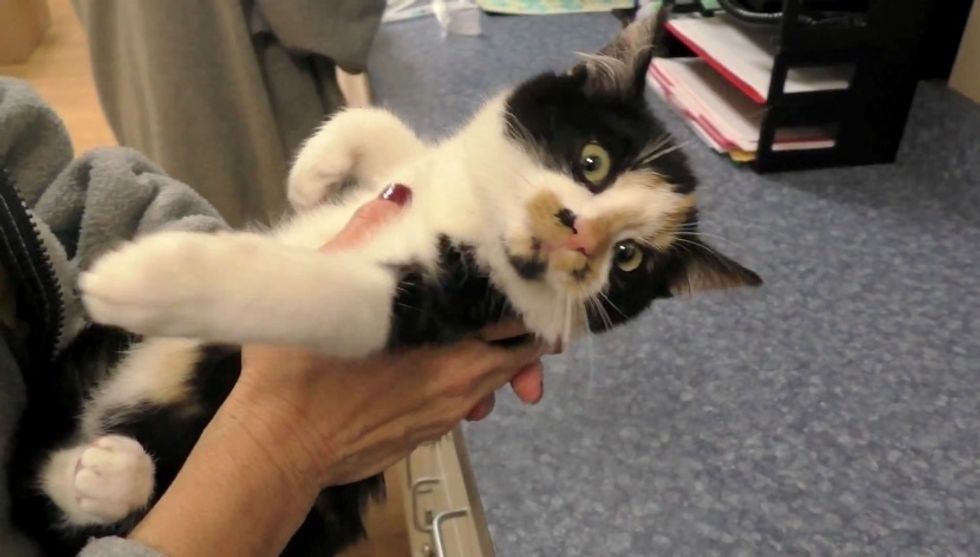 Courtesy: Cat Man Chris
Earl Gray cuddling with his rescuer, Chris, purring away.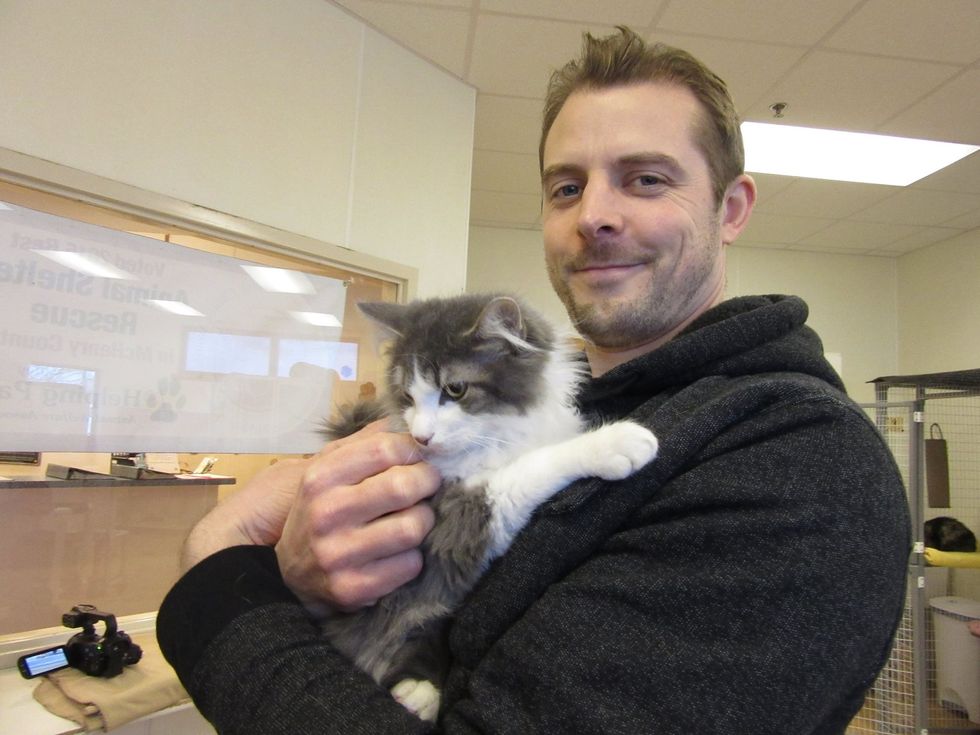 Courtesy: Cat Man Chris
Bigelow, the hissy little guy, is now a snuggly softie.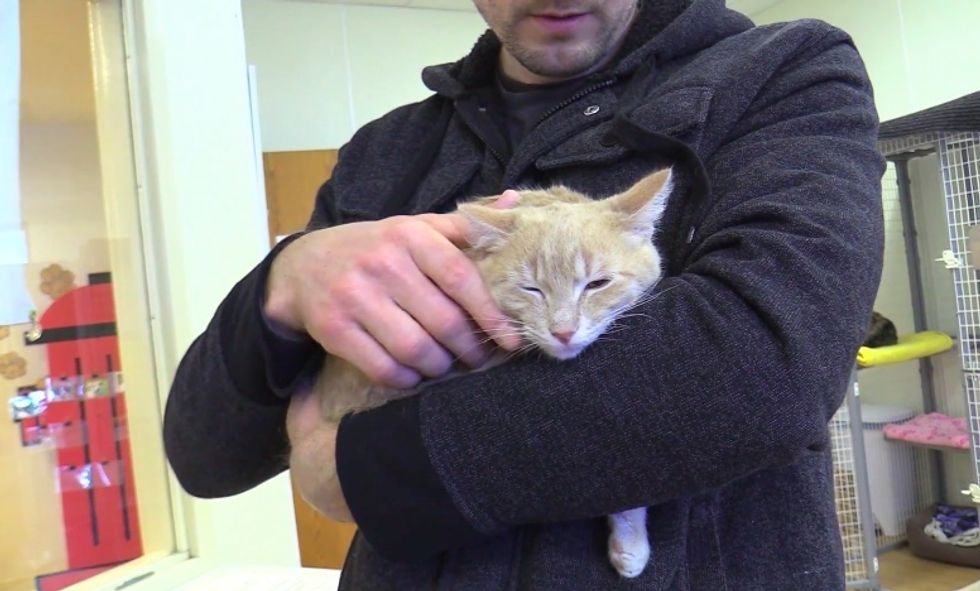 Courtesy: Cat Man Chris
The kitties are now looking for their forever loving homes for the holiday. Bigelow is reserved, but his siblings are still waiting. If you are interested in adopting, click here for more information.
Share this story and help the kitties find their loving homes this Christmas. Follow Cat Man Chris and Cole and Marmalade.
Related story: Rescuer Sings the Song of Meows, 10+ Feral Kittens Come Running