Two 5-week-old sisters were rescued from a nasty winter storm. They found love and comfort from an one-eyed uncle and a canine mama.
Meet Twinkle and Star!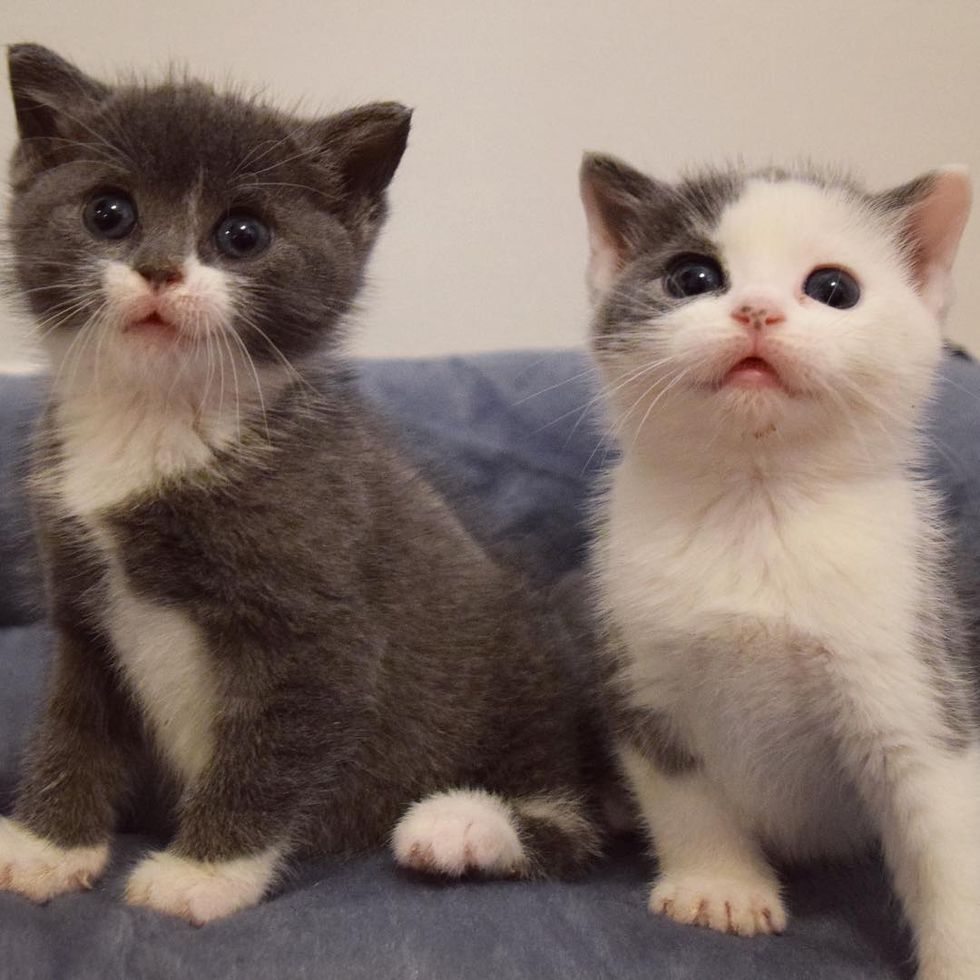 The two tiny kittens were found in Bronx, New York during a terrible snow and ice storm.
"Twinkle and Star were being raised in a feral colony when the really nasty snow and ice storm hit on Saturday," Kelly of @suzie_and_kushi told Love Meow.
Rescuer Michelle of Bronx Stray Cats got the kittens to safety and brought them to Kelly so they could be fostered in a comfortable home surrounded by love. They couldn't get the mother when they trapped the kittens, but went back to find her. "I've heard the mom has since been trapped and they are getting her medical attention now."
The two kittens were very shy at first, but nothing couldn't be fixed with love and food.
Little Twinkle is a bit timid, but she just needs some extra TLC.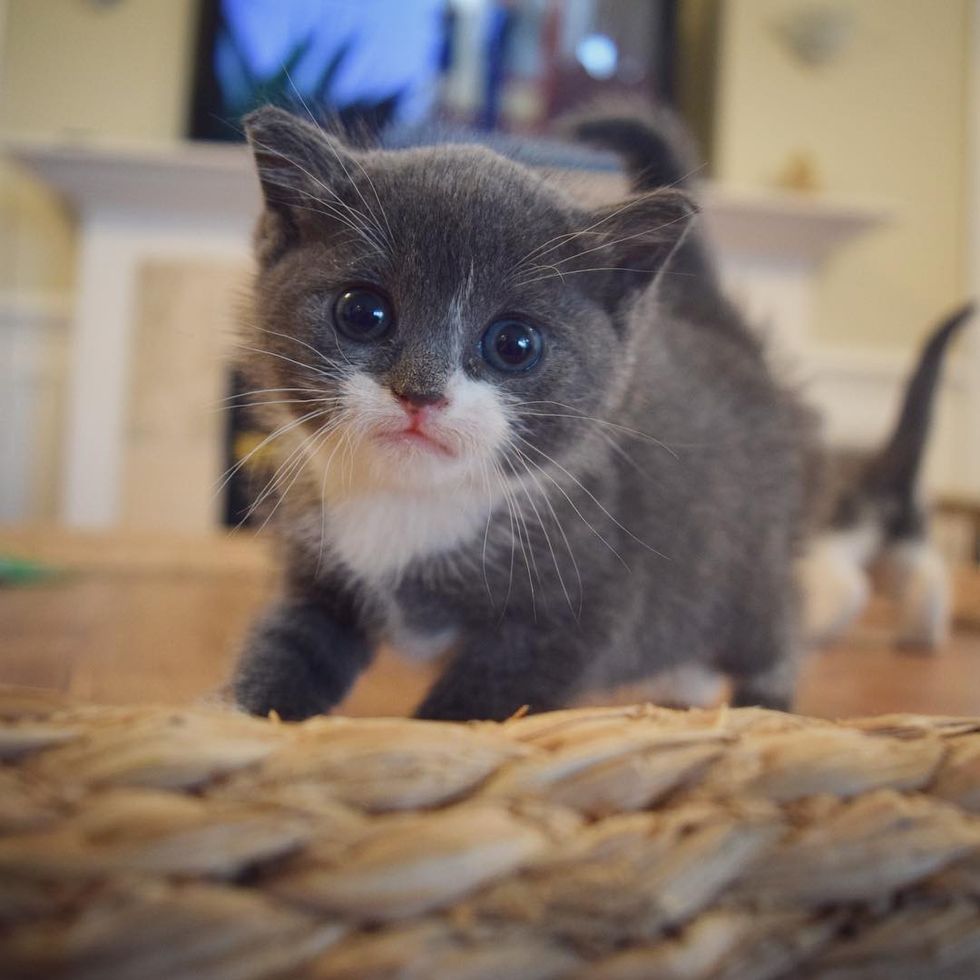 Courtesy: @suzie_and_kushi
The two feline sisters are as cute as buttons.
Little Star is a sweet gal and a love bug.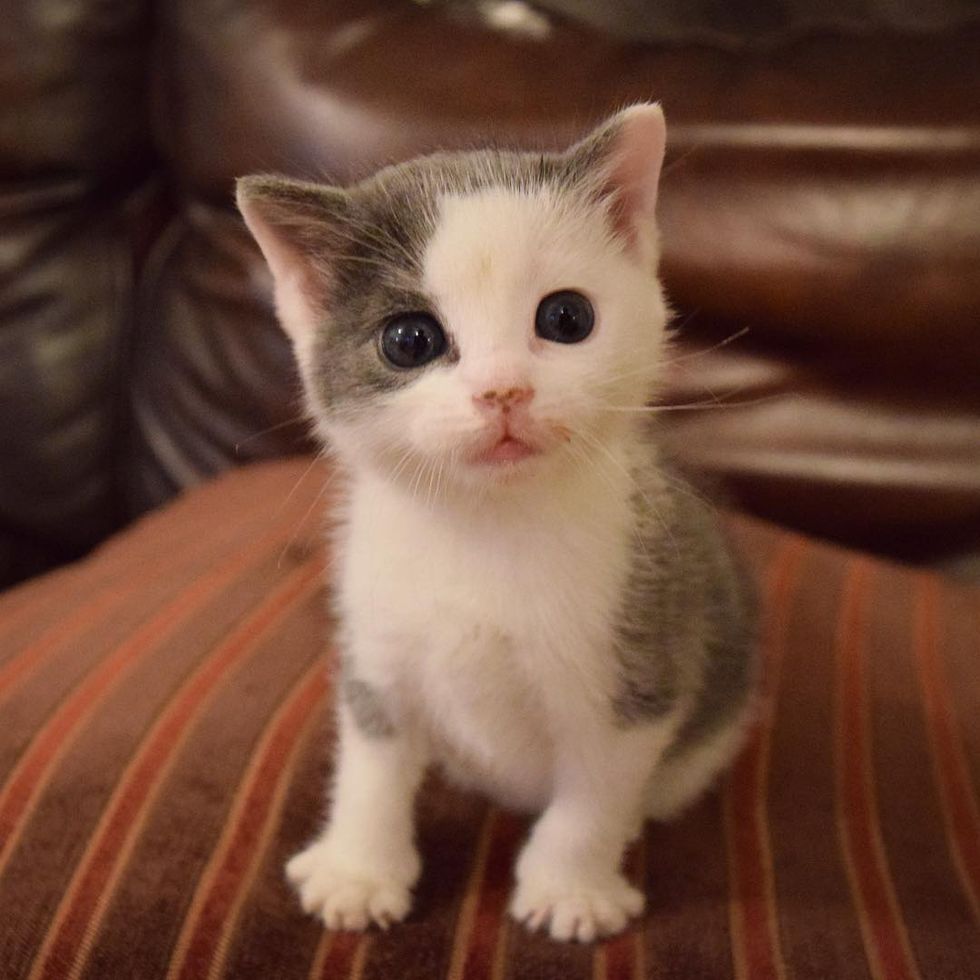 Courtesy: @suzie_and_kushi
Coming from a feral colony, Twinkle is the shyer one of the pair. "She gets startled easily but she's relaxed a lot and really likes the gang (furry residents) as well."
Kushi the one-eyed cat always has a way to tame and calm feral kittens. Twinkle likes to climb up to Uncle Kushi for cuddles.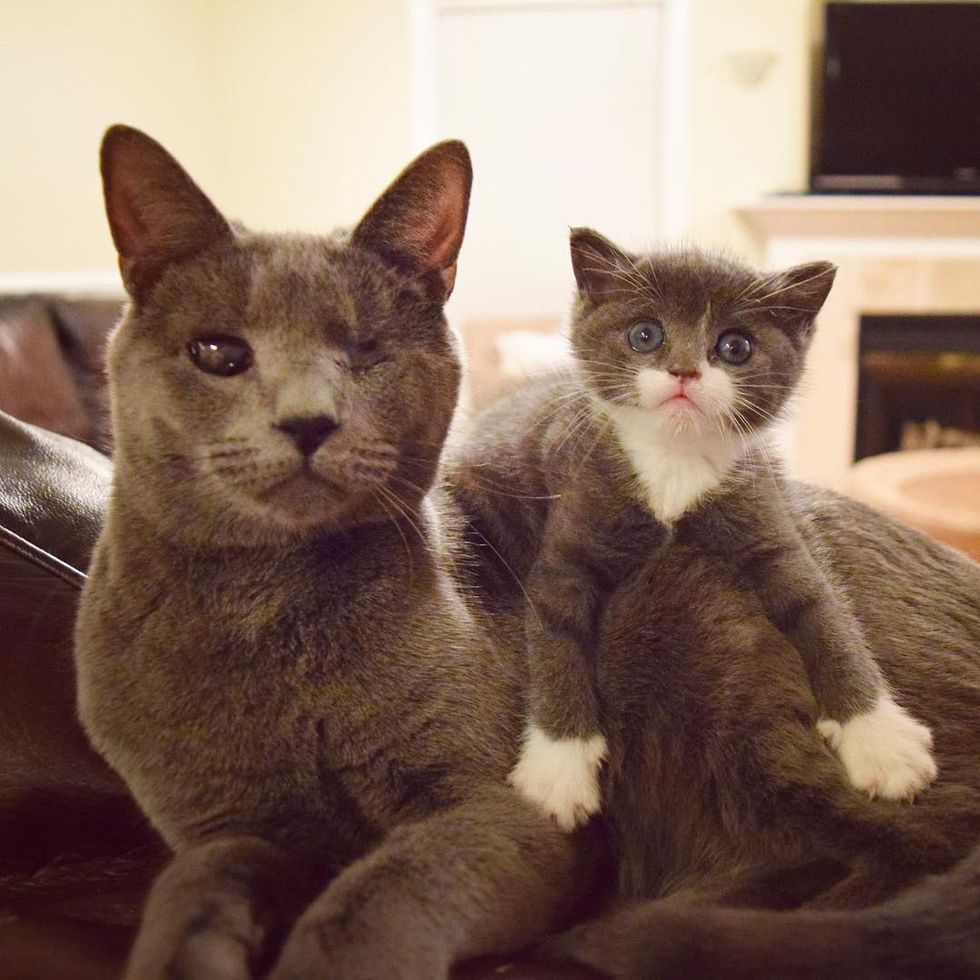 Courtesy: @suzie_and_kushi
Star especially adores Kushi and follows him around.
"After every meal she runs to Kushi to have her face cleaned. She likes to be in the middle of everyone and everything."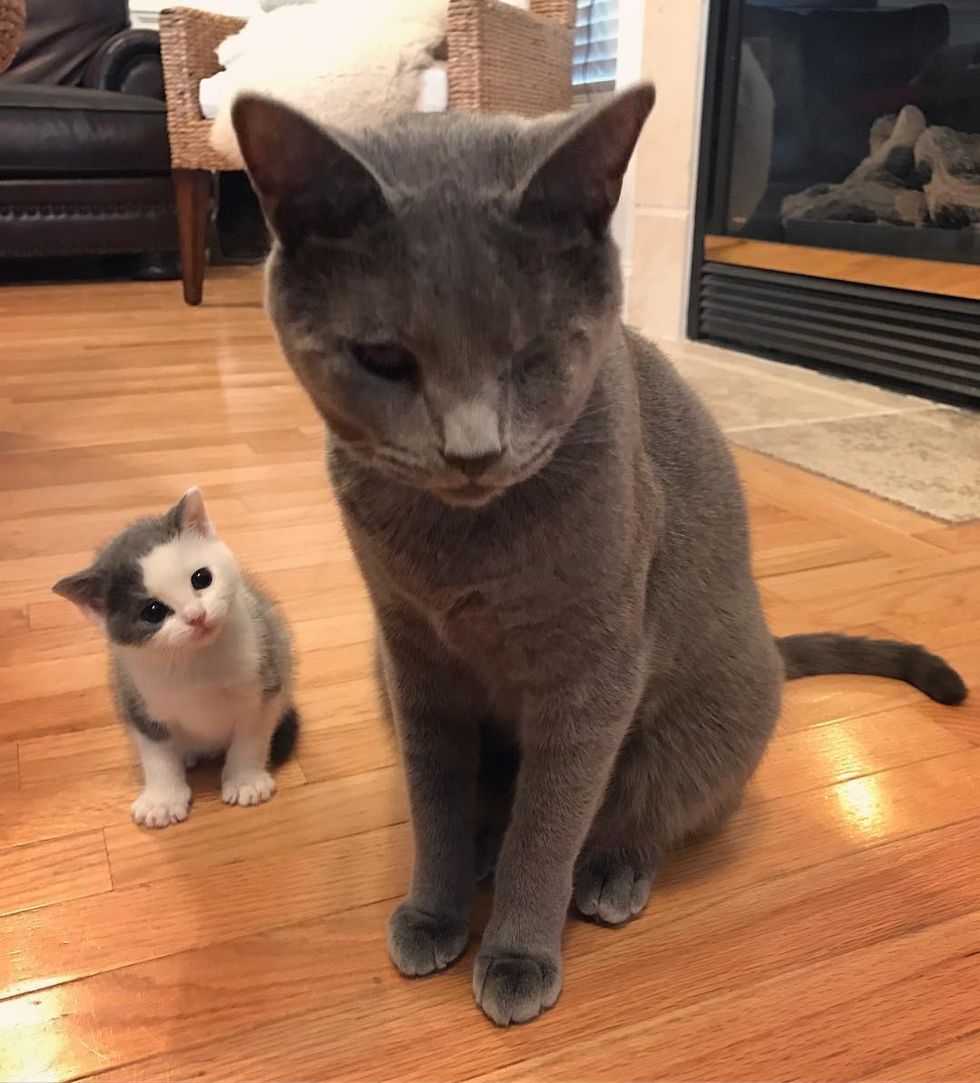 Courtesy: @suzie_and_kushi
The two teeny sisters are getting some snuggles from their canine mama Suzie.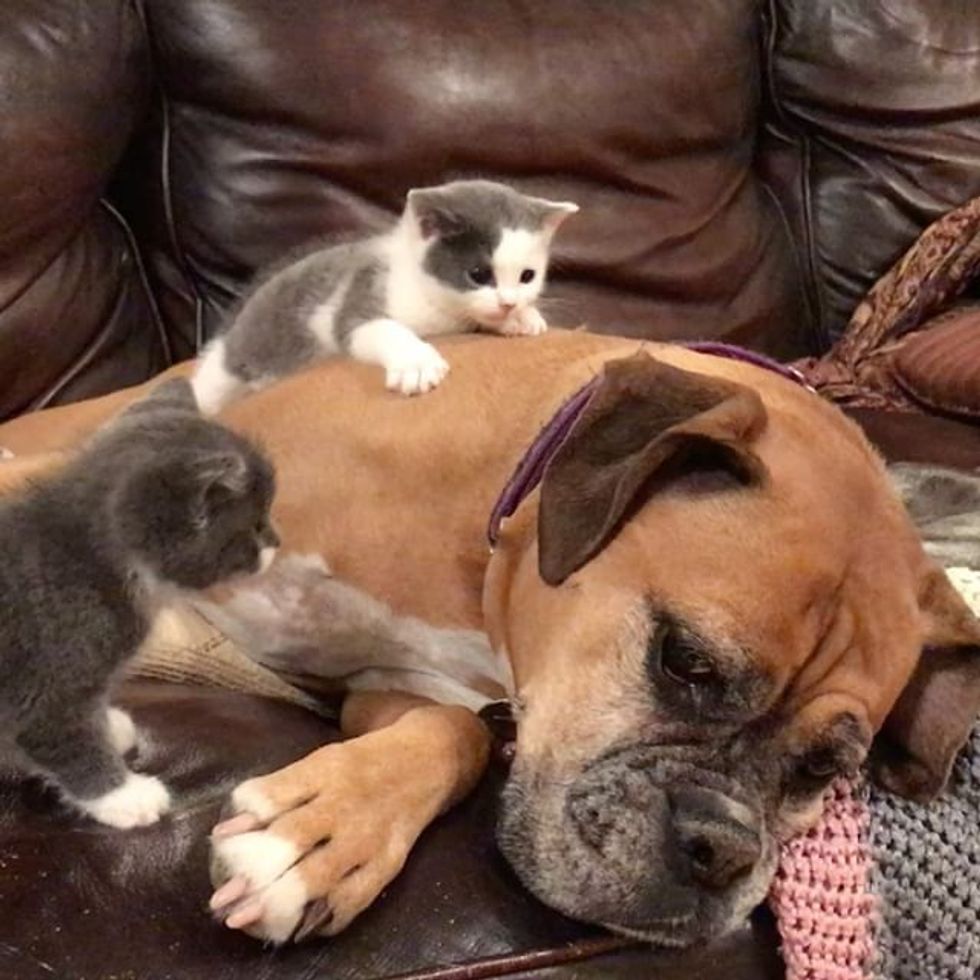 Courtesy: @suzie_and_kushi
The little shy girl is slowly coming out of her shell, enjoying her first Christmas.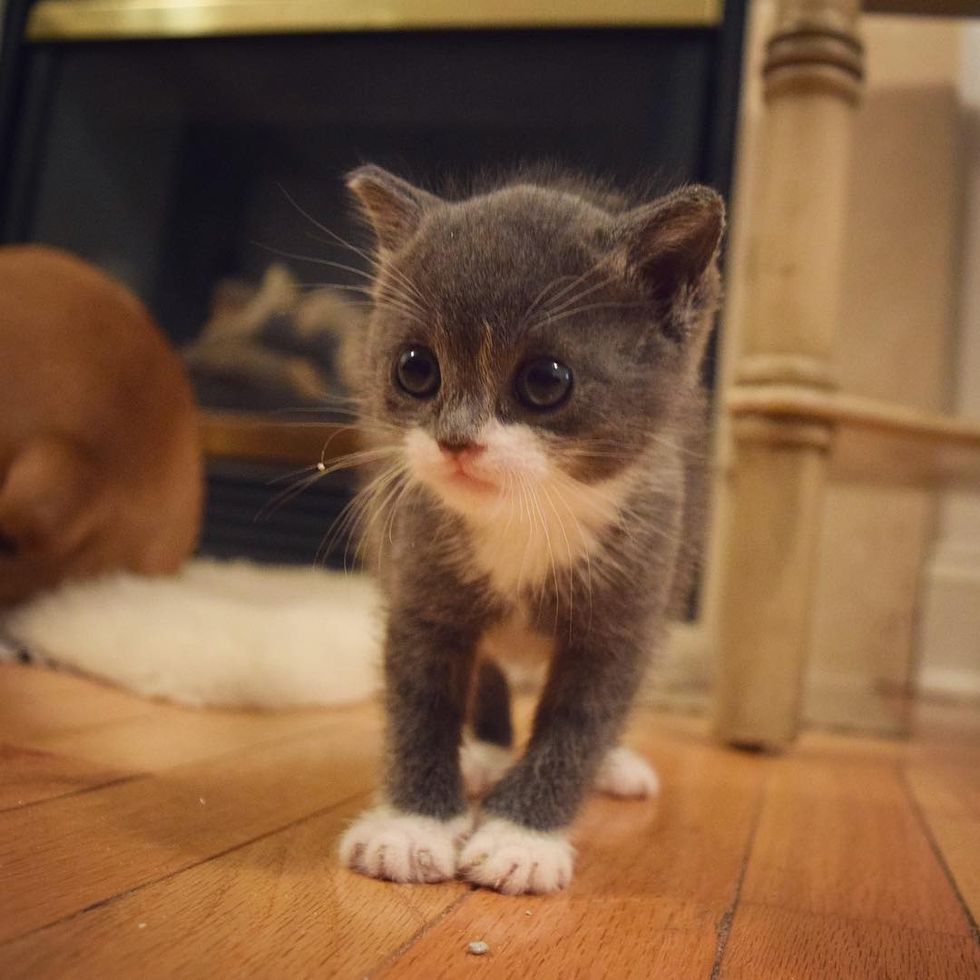 Courtesy: @suzie_and_kushi
Star is soaking up the love from her foster mom. She couldn't be happier.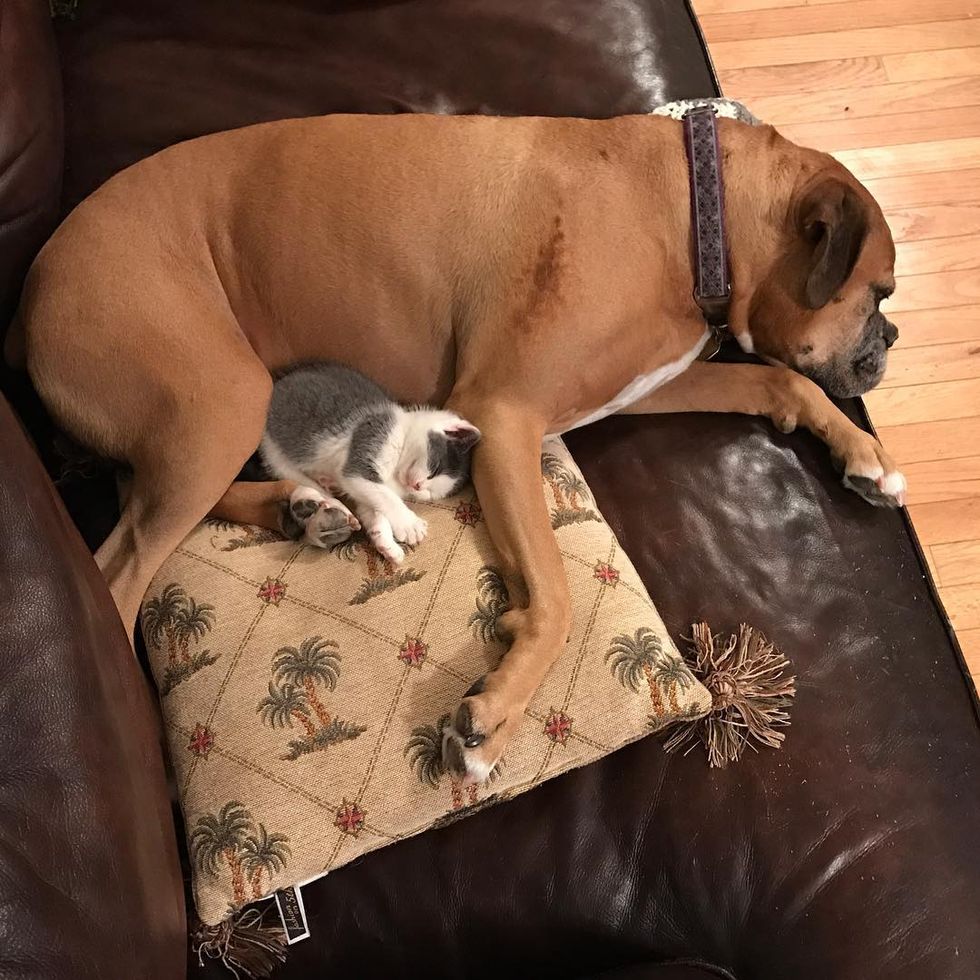 Courtesy: @suzie_and_kushi
The kittens come running when they hear snacks!
Share this story with your friends. Follow Twinkle and Star on Instagram @suzie_and_kushi. If you would like to support their rescue efforts, click here to see how you can help.
Related story: Kittens Found Wrapped Around Their Trembling Sister, Keeping Her Safe