When Matilda the rescue kitten came to her foster home, she became instantly obsessed with their rescue pit bulls. "She tries to nurse off Spike which is funny since he's our only male dog," said Lisa Revella Morabito of BARCS, Baltimore animal shelter. (Huffington Post)
Matilda was found as a stray about two weeks ago. "Her cuddling with all of the animals is adorable. Matilda usually runs around in the morning and plays with Fiona (a rescue cat from BARCS Morabito adopted) because the dogs sleep in as late as we'll let them. Once the afternoon hits and the dogs have been fed and walked, they retreat for more napping and Matilda joins them then for cuddling," Morabito added.
Matilda the foster kitten is obsessed with the dogs at her foster home. She thinks Spike is her mom and nurses off him.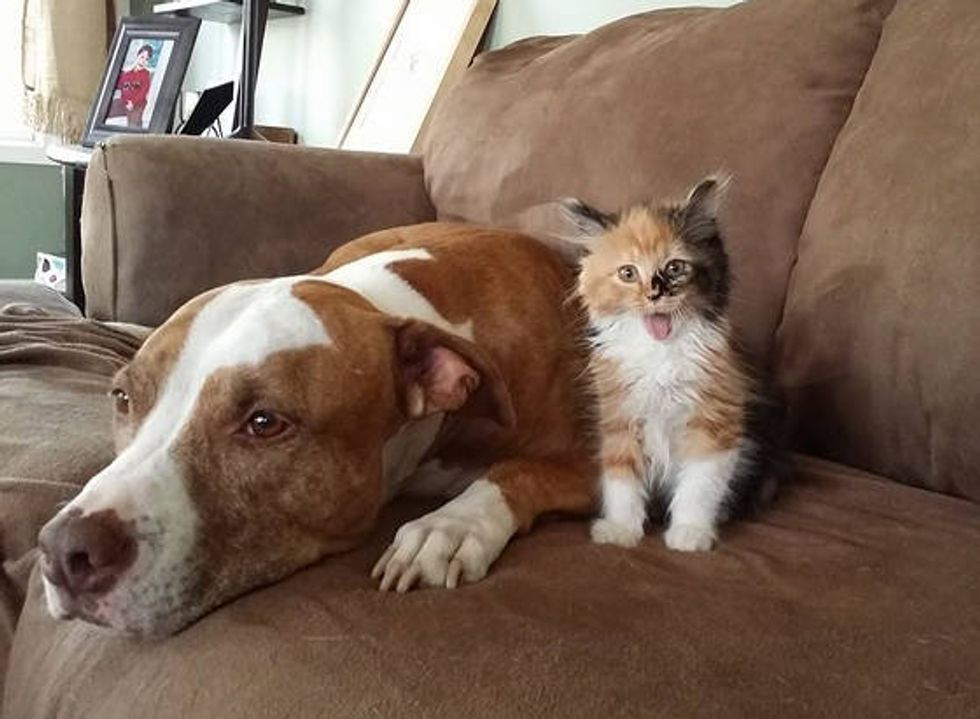 Though Matilda doesn't get any milk out of Spike, she gets plenty of love from him.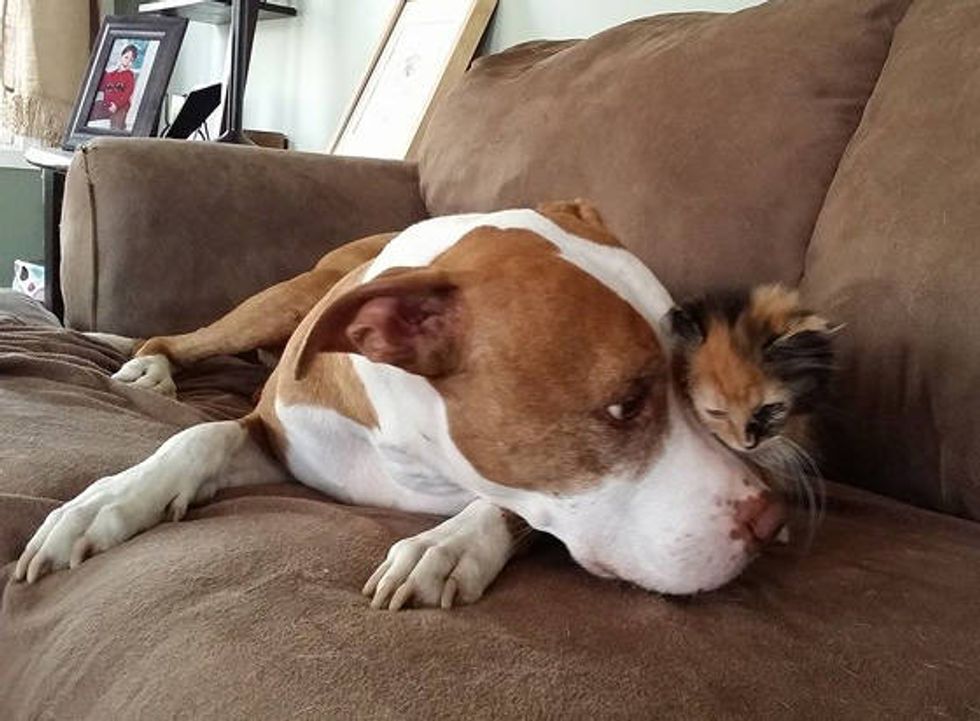 Betty White comes to give love to the foster kitten too.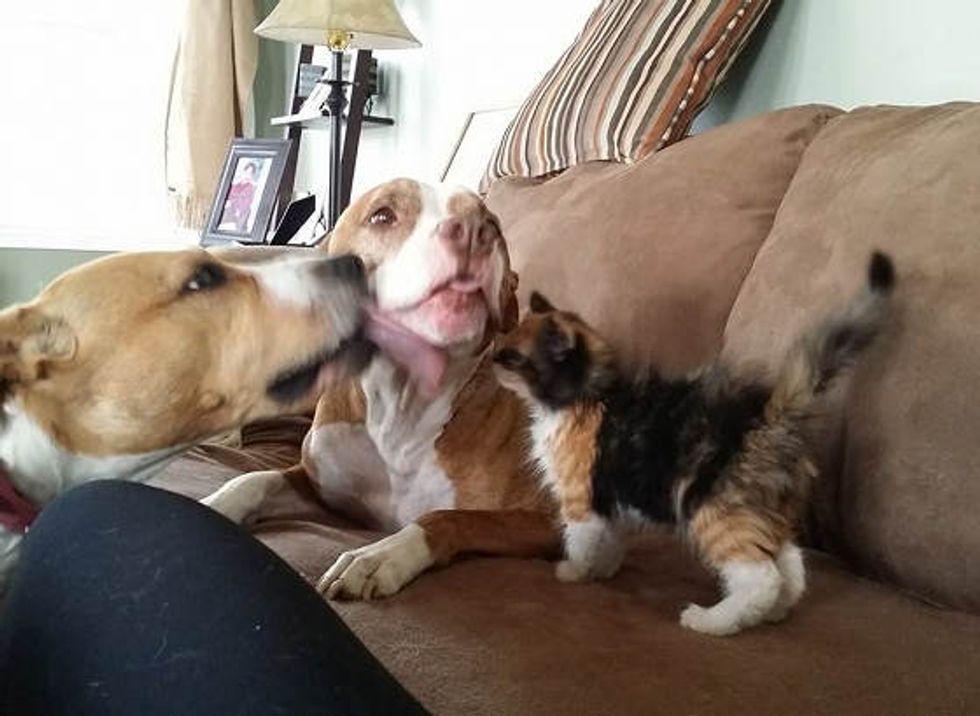 Matilda: "Are you my mommy?" Betty White: "Sure I am!"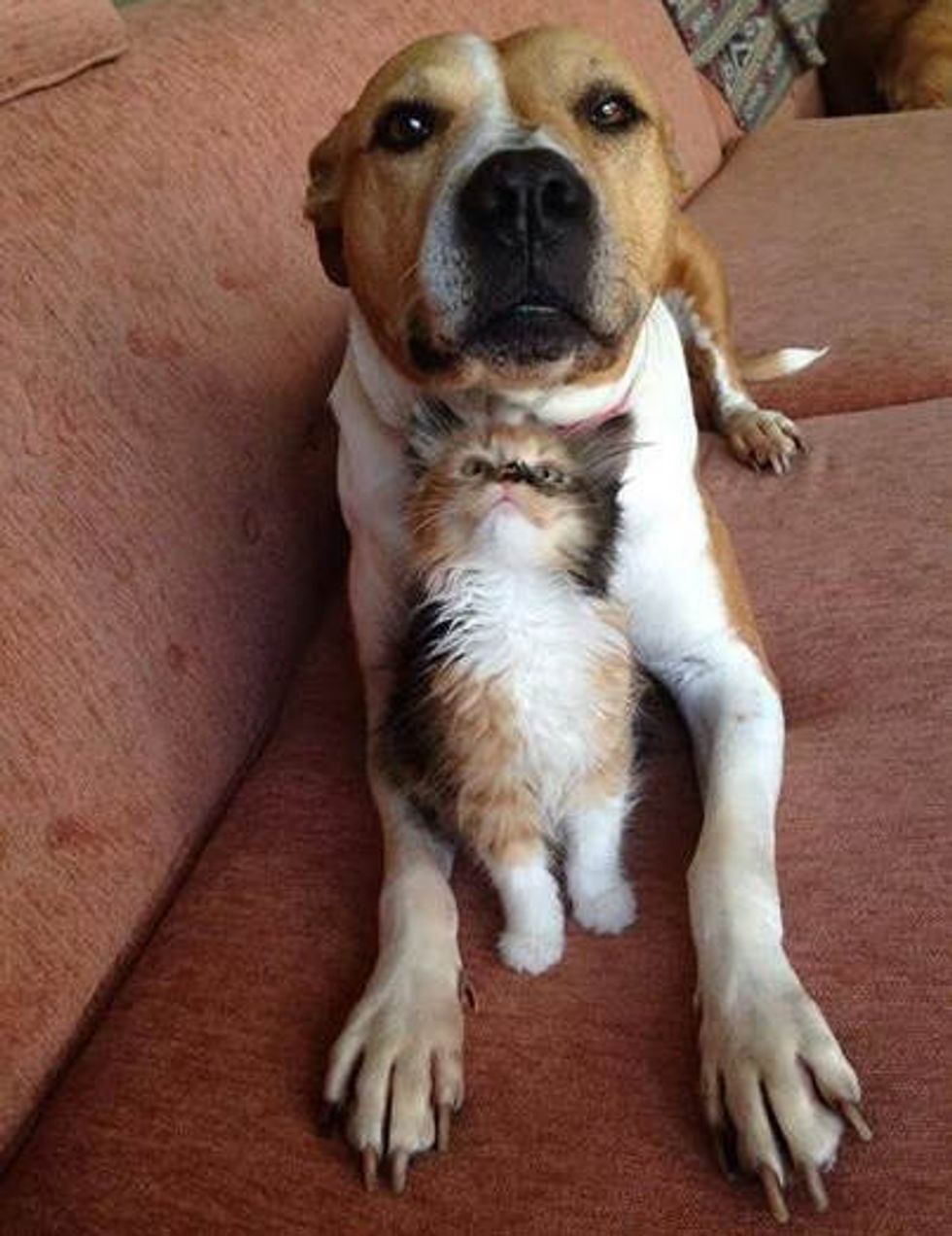 Photos by Lisa Revella Morabito. Learn more about Matilda at BARCS, Baltimore animal shelter or follow them on Facebook.
Source: Huffington Post