Margo the sweet cat mama came to her foster home with her 4 tiny kittens. All of them are grey. Can you tell these little ones apart?
"We have a young mommy cat named Margo and her four, one-month old kittens. All are grey, with various levels of floofiness. The shelter said there are two 'girls' and two 'boys,'" said the foster mom via instagram.
Margo the sweet cat mama and her four very fluffy kittens. They are all grey.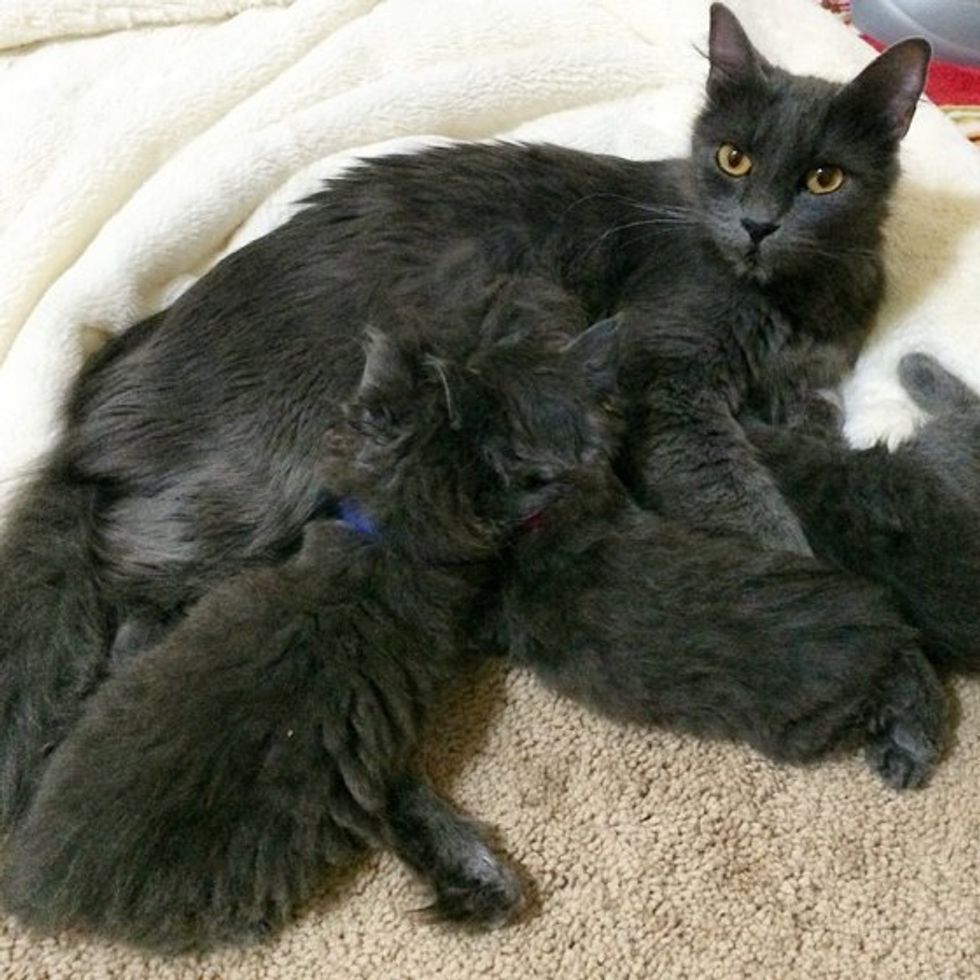 "Kittens are the answer. It doesn't matter what the question is."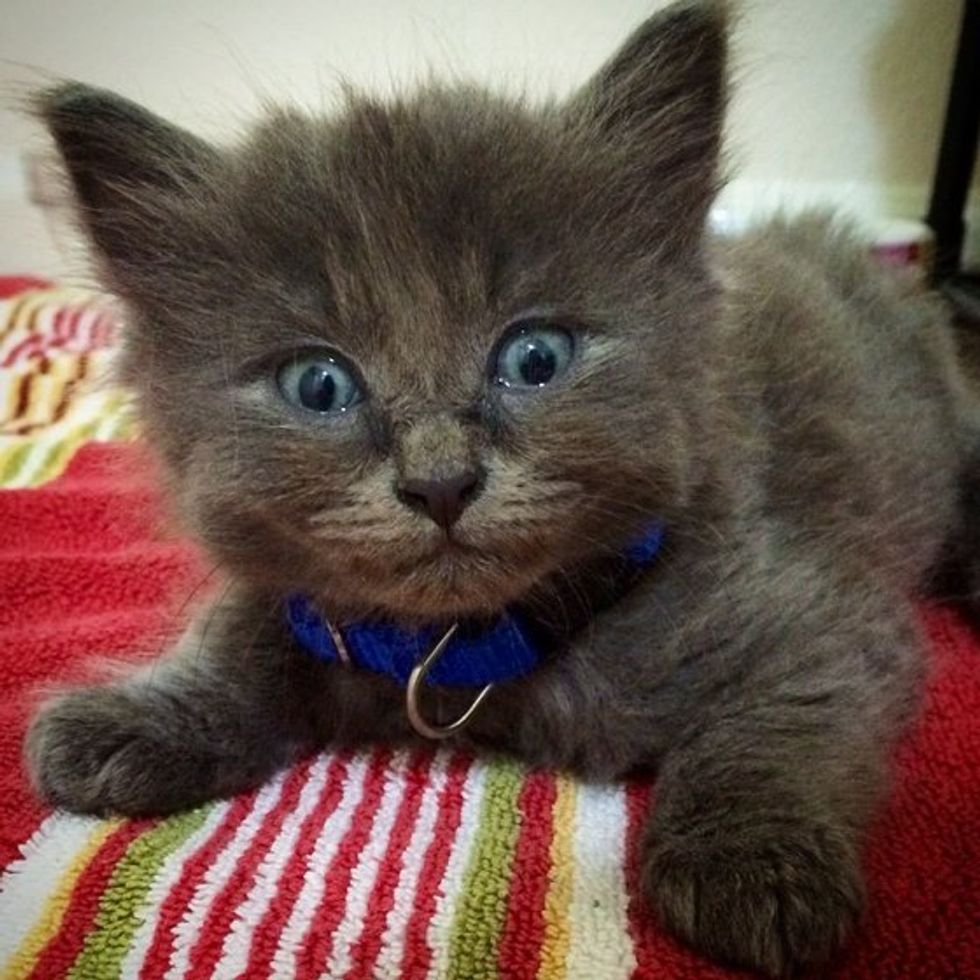 Almost all of them are looking at the camera.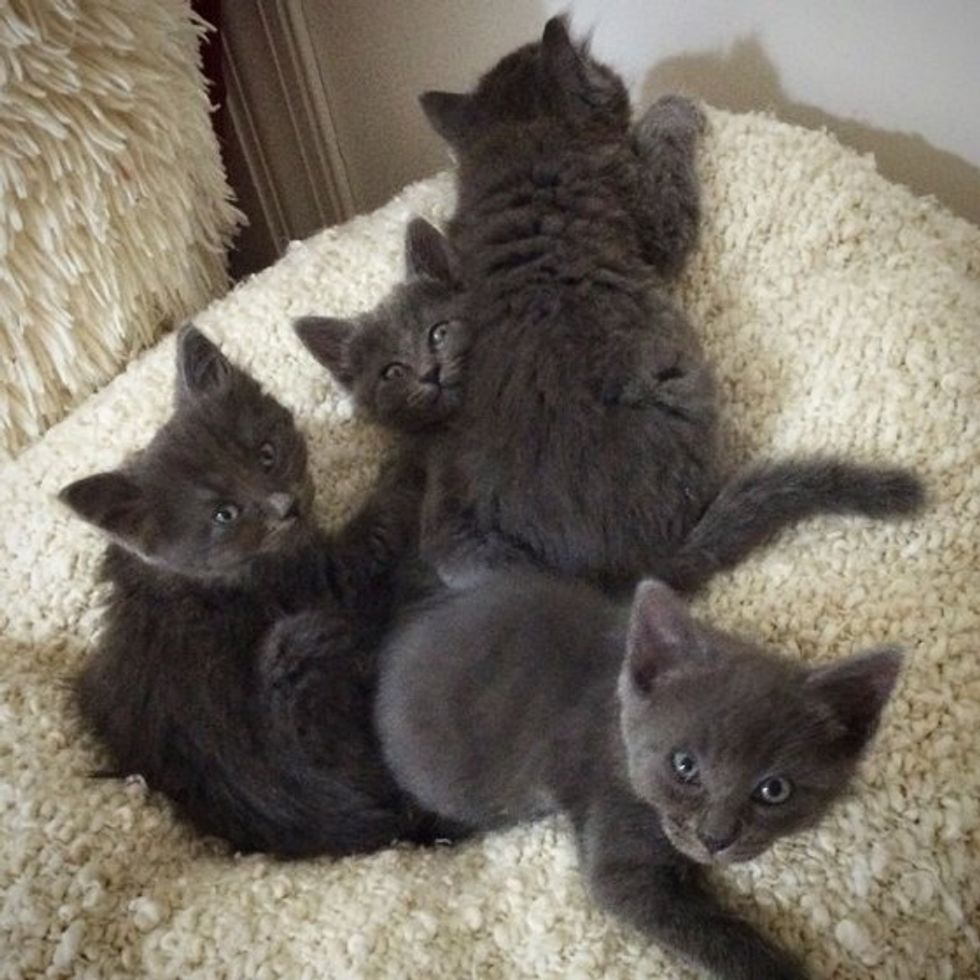 Mama cuddling with her baby.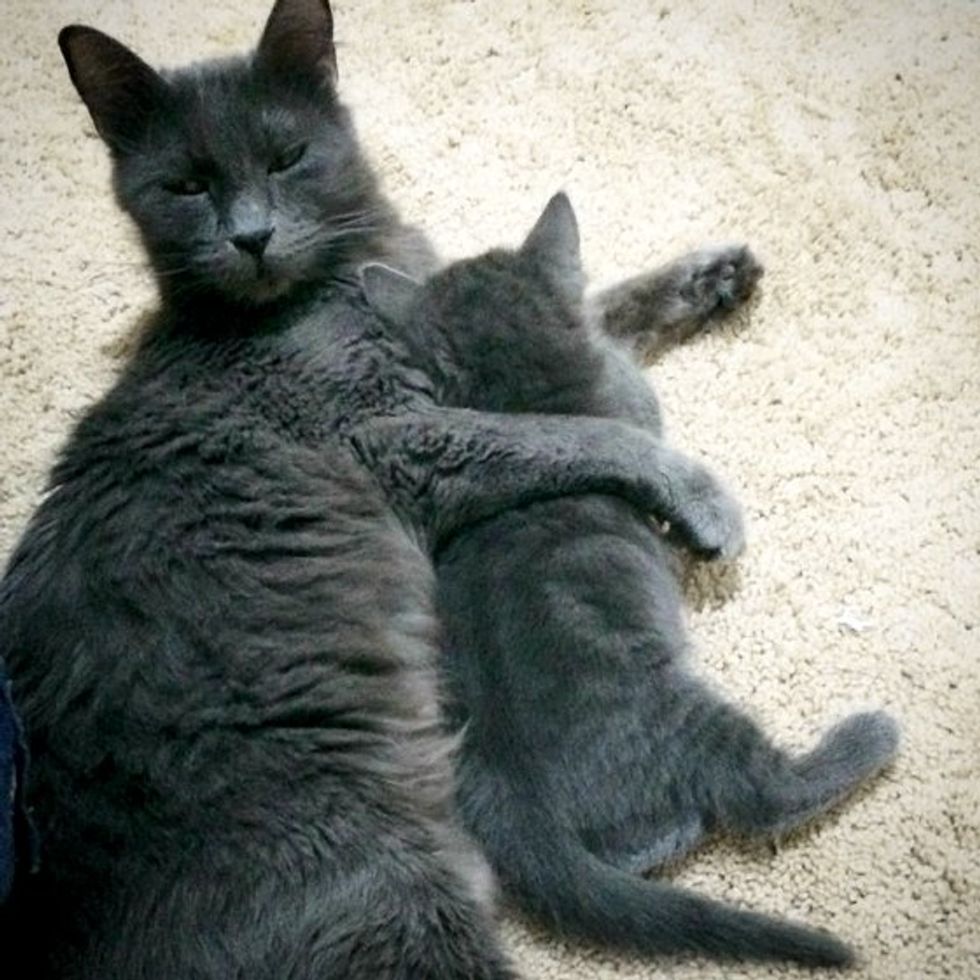 Planning their next mischief.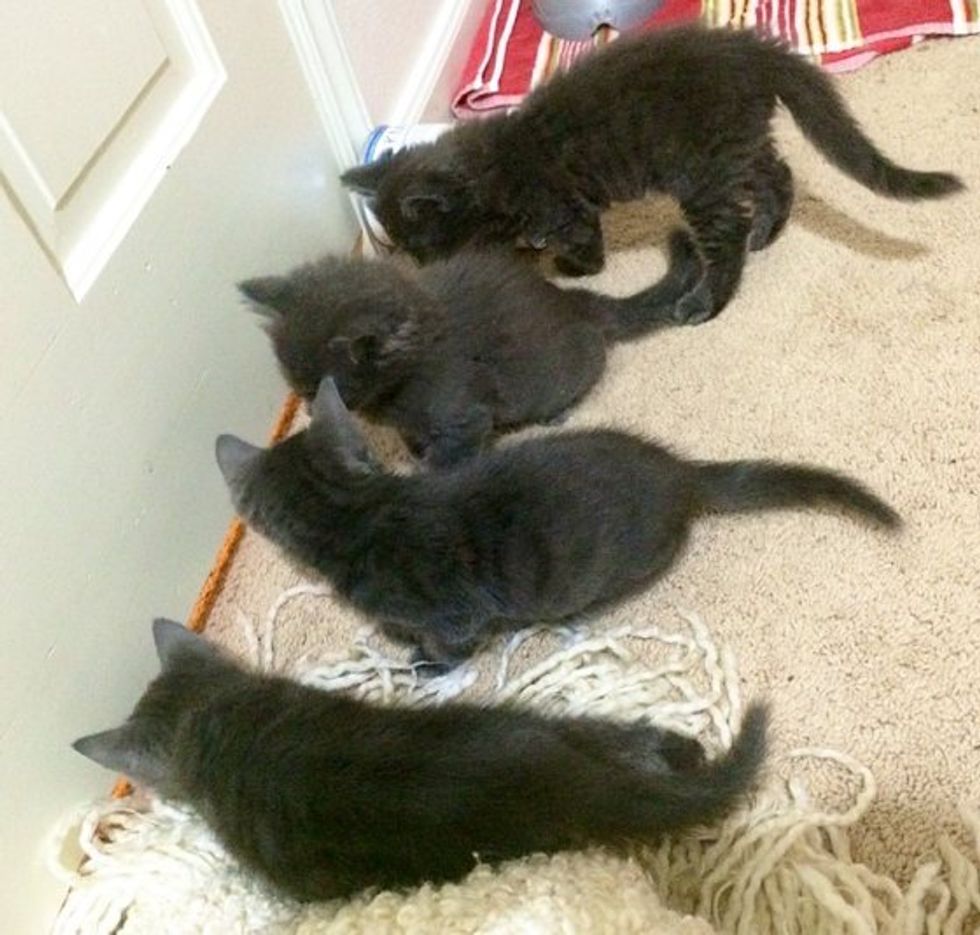 Oh that belly!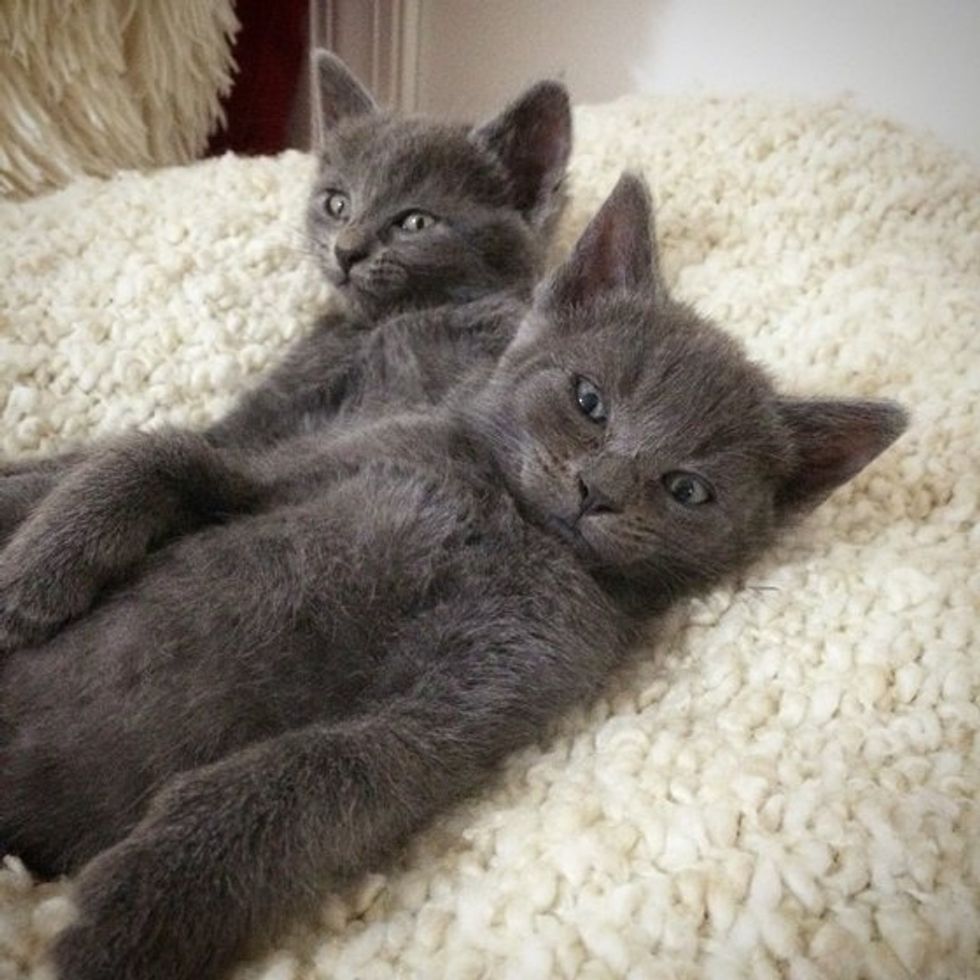 Watch these little ones play with new toys (video):
Follow these foster kitties on instagram at foster_kittens.