A tiny 6 months old ginger kitten was trapped in a bucket of paint for hours in a dumpster near the Family Dollar in Phenix City.
Mary Musselwhite, one of the employees, heard the kitten crying when she was out throwing away trash. "So I looked down and I said, please God, don't let it be in this bucket. And there it was. I popped the top on the bucket and its little painted face just meowed at me. It had so much paint on it, your heart just couldn't help but fall. Its little eyes were just covered with paint…" she said to WTVM.
She climbed into the dumpster to get the kitten out and placed him in a box and carried it inside the store where she washed the paint off the kitten.
"It didn't scratch me bite me, claw me, or nothing. Absolutely nothing. It knew I was trying to help it."
They named the cat Ginger and found him a home almost immediately when they met Salmen and her husband Mitchell.
"He was skittish for about an hour, he was just shaken, and then once he got comfortable and realized I wasn't going to put him in a paint can, he kind of livened up a little bit," Mitchell Salmen said.
"It slept in our bed all night and it's been eating a lot and drinking a lot," Montana Salmen said.
Ginger the cat was found trapped in a bucket of paint inside a dumpster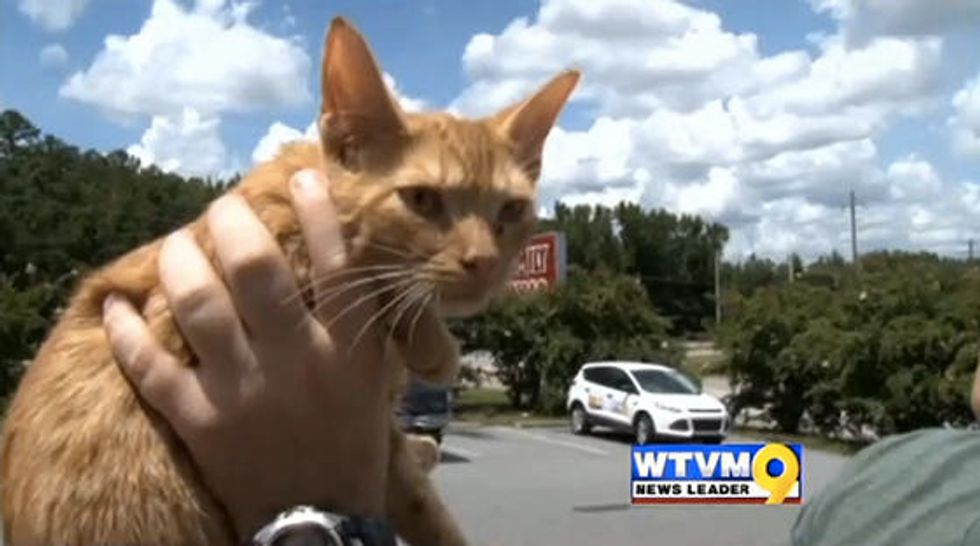 He was rescued by an employee of the Family Dollar and she helped the little kitty wash off the paint.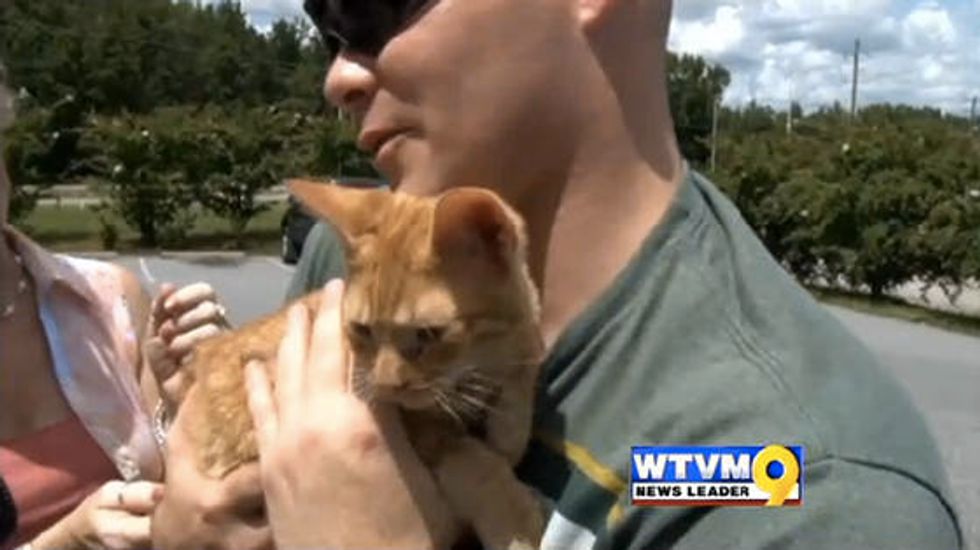 Ginger was adopted by Salmen and her husband Mitchell.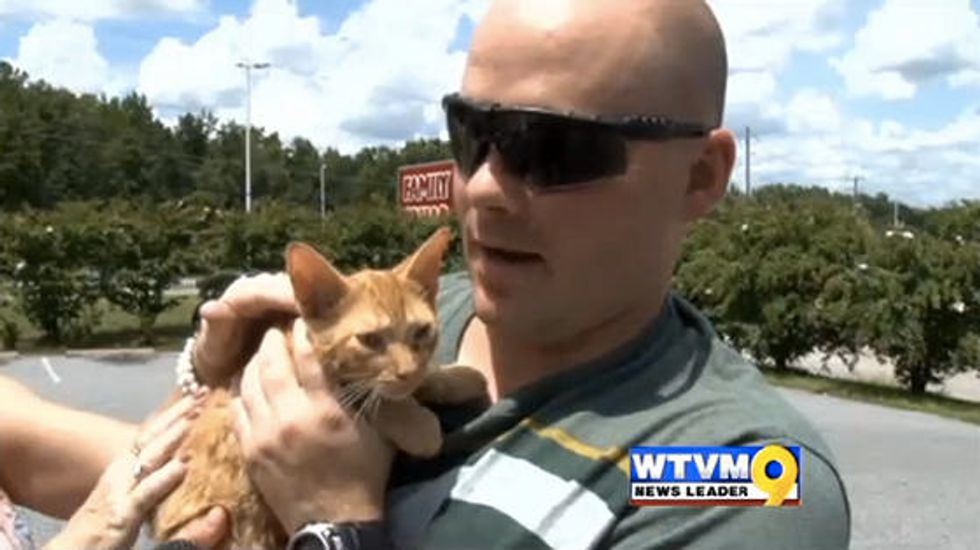 Watch Video:
WALB.com, Albany News, Weather, Sports
Source: Walb News10.