Kit is a super mom who recently adopted four abandoned newborn puppies and gave them a chance to survive and thrive. But that's not all.
The tiny Chihuahua puppies were found in a box on a car in the West Valley City, Utah. The woman who discovered the puppies saw a note on the box indicating that the puppies were motherless.
When she took the puppies to the shelter for help, the staff decided to put them with a surrogate cat mom to try to save their lives.
[Scroll down for video]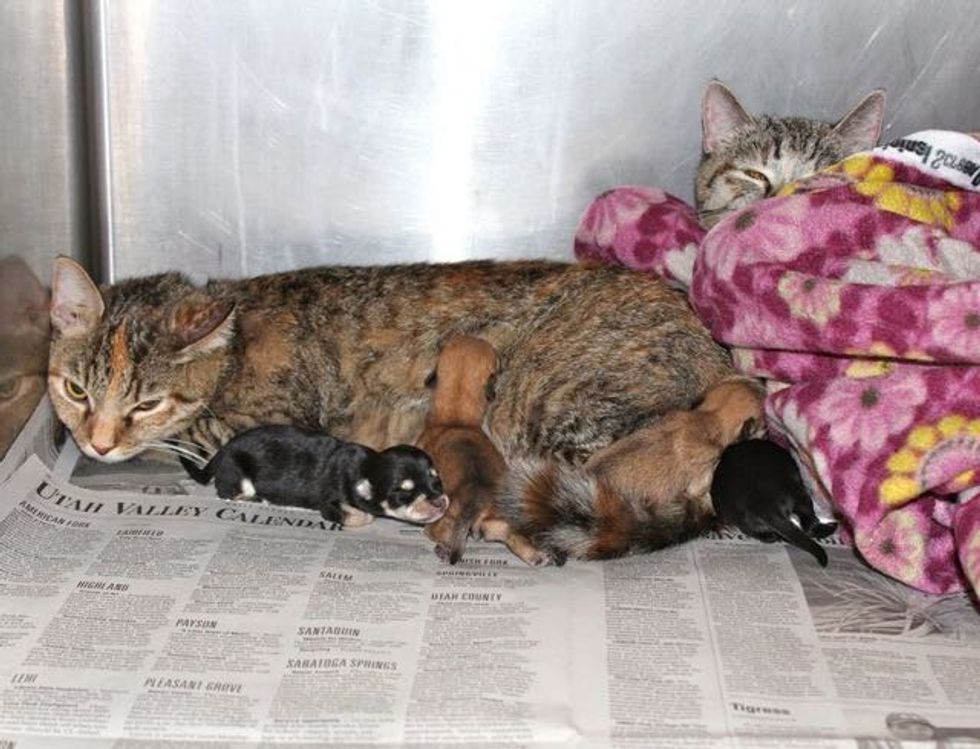 "The puppies would not have survived into the night without food, so we're lucky that the woman found them on her car when she did," Deann Shepherd of Humane Society of Utah told Fox13.
With help from Kit the cat mom whose kittens had been adopted, the puppies all made it through the night and are now getting care and lots of bottle feeding from the volunteers.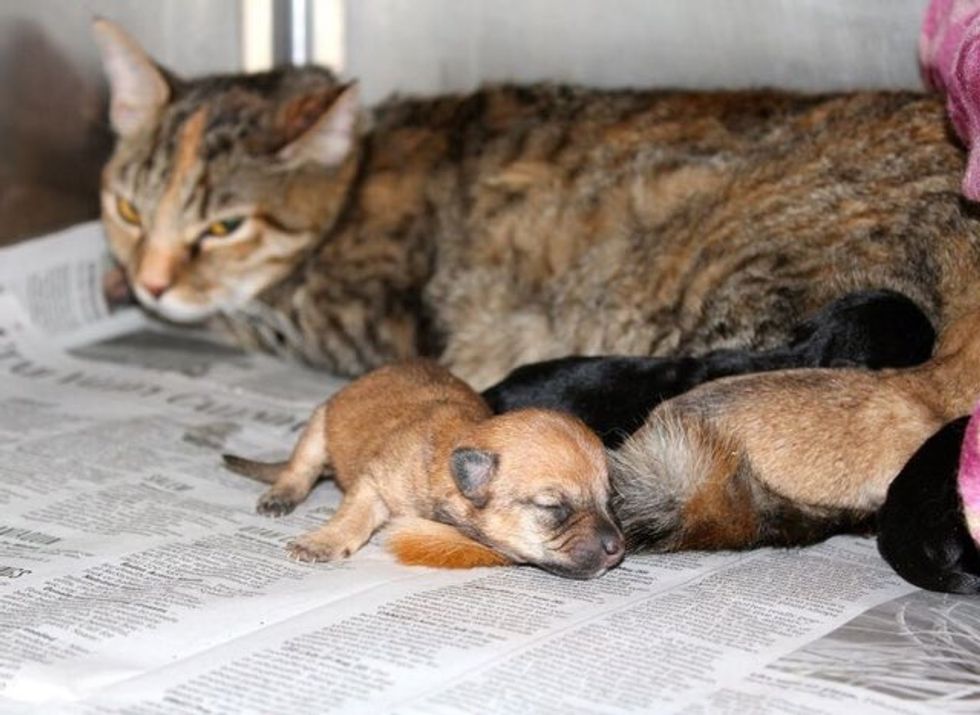 Now Kit is taking care of a new litter of orphan kittens that need some motherly love. When the kittens were introduced to their new mom, she took to them right away and started nursing the little ones like her own.
Though Kit is a super mom at the shelter, she is also looking for a forever loving home for herself.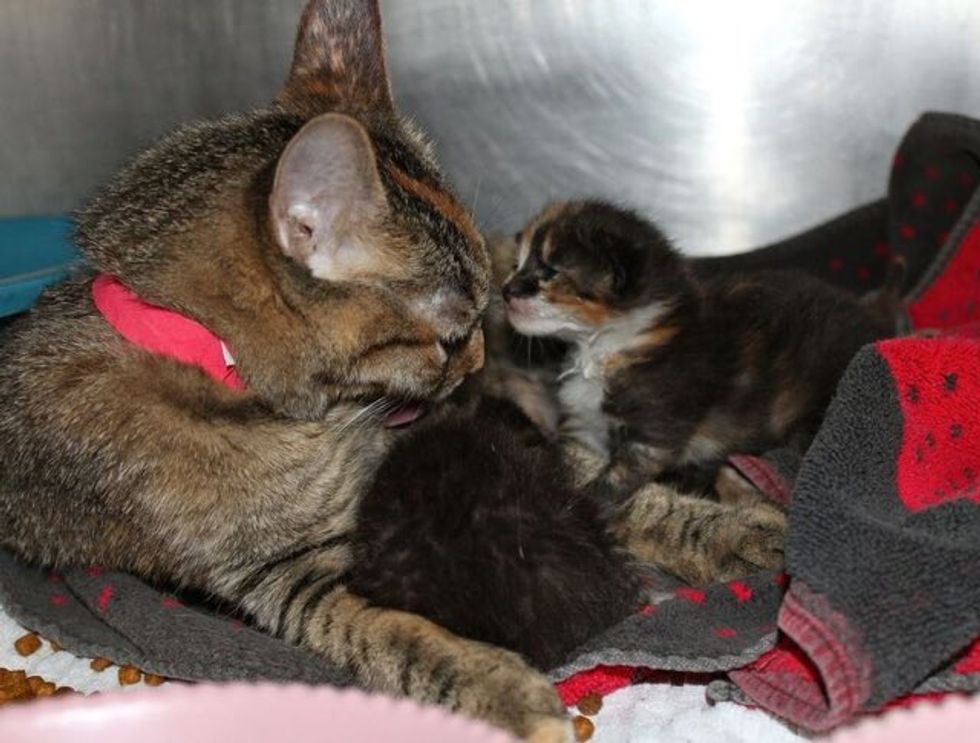 WATCH VIDEO: 4 newborn pups nursed by a surrogate mama cat
Photos by Humane Society of Utah.